Detroit Mercy visits Charlotte following Liddell's 27-point outing
Detroit Mercy Titans (5-5, 1-1 Horizon) at Charlotte 49ers (7-2)
Charlotte, North Carolina; Saturday, 2 p.m. EST
BOTTOM LINE: Detroit Mercy visits the Charlotte 49ers after Gerald Liddell scored 27 factors in Detroit Mercy's 76-72 victory over the Tulsa Golden Hurricane.
The 49ers have gone 4-0 at house. Charlotte ranks fourth in C-USA taking pictures 34.6% from downtown, led by Nik Graves taking pictures 66.7% from 3-point vary.

Has Detroit learned its lesson on evictions? Time will tell. | Opinion
Once upon a time in Detroit, the city's eviction crisis was seen not as an issue of homelessness but as an issue of "litter."
Just over a decade ago, Detroit's yearly eviction filings exceeded 40,000, and I vividly recall a former chief judge boasting about the efficiency of bailiffs in evicting over 10,000 households a year. In those days, city government's concern for evictions was not so much about the devastation faced by local families, including children and seniors being displaced and losing everything, but rather about the unsightliness of their possessions left on the curb. 
For years, the people of Detroit have grappled with the daunting issue of eviction. Prior to the COVID-19 pandemic, Detroit saw an astonishing tally of more than 30,000 eviction cases a year, with a quarter of them ending in bailiff-enforced evictions. This grim statistic made Detroit the epicenter of American eviction, surpassing larger cities such as Boston, which reported 5,000 evictions annually, and Philadelphia, with over 20,000 annual cases.  
At one point, Detroit's annual evictions exceeded even those of New York City, which is primarily renter-occupied.  
Thankfully, under the current leadership in Detroit government and in 36th District Court, there's been a collaborative effort to provide legal counsel for tenants facing eviction, resulting in significant positive outcomes. Today the court informs defendants about the availability of attorneys for counsel and representation in eviction proceedings, and the city has allocated some funding for these essential legal services. 
Although much remains to be accomplished, these changes have brought about a massive and meaningful transformation over the past year. Today, we stand at a historic juncture in Detroit. While we cannot provide legal counsel to everyone with our existing funding levels, collectively, the agencies providing representation are handling more cases annually than at any point in the past four decades.  
How these agencies manage their day-to-day work — and how our city prioritizes this crucial endeavor — will determine whether we experience a short-term departure from our historical patterns or if we've genuinely learned from our past and are committed to never returning to the pre-COVID status quo. 
I take great pride in the tireless efforts of our legal staff and our housing support personnel at the United Community Housing Coalition, as well as the contributions of our partners, including Michigan Legal Services, Lakeshore Legal Aid, and the Legal Aid and Defender Association, who have stepped up, despite insufficient funding for this monumental task.  
I'm hopeful that, with the increased financial commitment from the City of Detroit through June 2025, we can collectively serve even more clients facing eviction and homelessness, effectively demonstrating the necessity and impact of full legal representation in eviction proceedings. 
UCHC and its partners have reached this milestone by relentlessly focusing on our mission to prevent as many evictions as possible, securing continued occupancies to stabilize lives and neighborhoods, and facilitating smooth transitions to permanent housing without the need for emergency shelter stays. 
We wouldn't be where we are today without the unwavering advocacy of community groups and others who've strived to establish a right to counsel in Detroit, an initiative we hope will be fully funded in the very near future. I must also acknowledge that without the tragic consequences of COVID-19, we might not be celebrating this historic achievement today. 
The pandemic has shed light on several previously overlooked truths, including the severe health implications of housing loss and instability, the feasibility of remote court operations to safeguard against disease transmission, and the transformative potential of allocating funds for eviction defense and rent payments for impoverished households, resulting in a 50 percent reduction in eviction rates and bolstering code enforcement to enhance housing conditions for low-income families, ultimately putting an end to the cycle of blight and unstable neighborhoods. 
All of these developments must carry significant weight as we move forward in the struggle to prevent homelessness in Detroit. Because, as we always say at UCHC, housing is a human right.  
Ted Phillips is the longtime executive director of the United Community Housing Coalition. 
2 Detroit Reparations Task Force members resign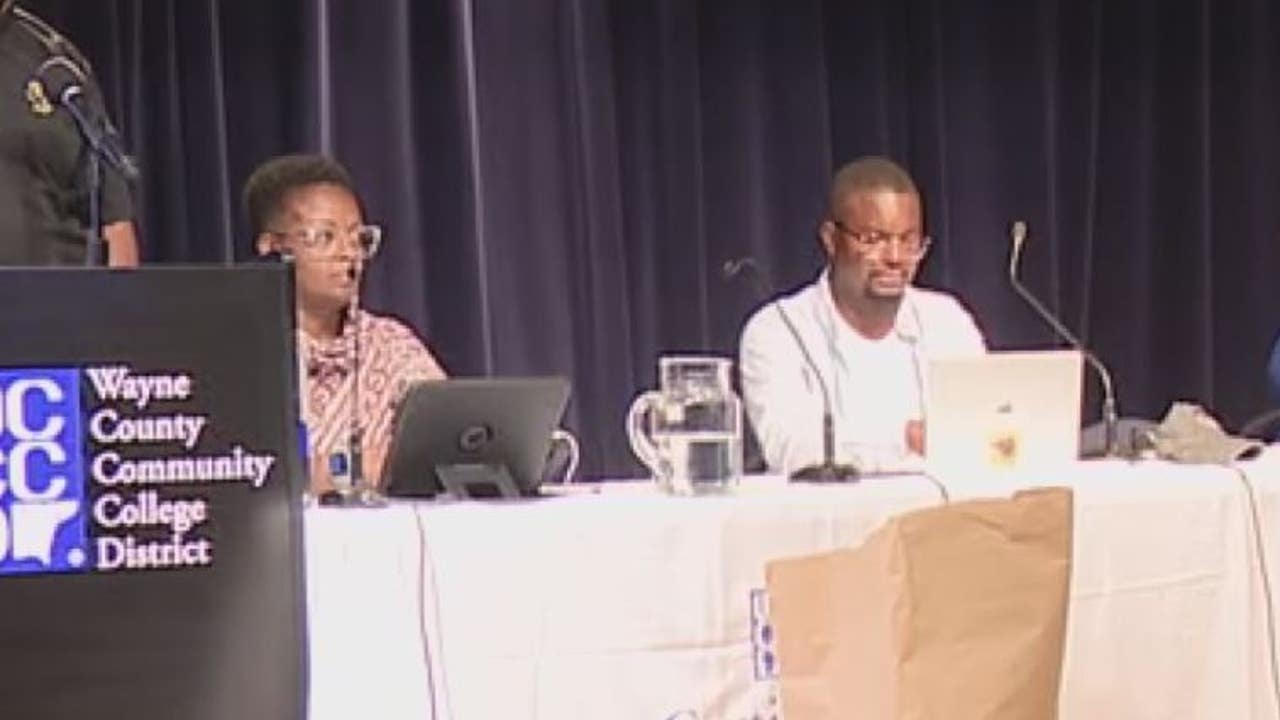 DETROIT (FOX 2) – Detroit's Reparations Task Force suddenly has a couple of slots to fill. This comes after two members decided to step down.
Those former members, Co-Chair Lauren Hood and member Maurice Weeks say a lack of progress prompted their resignations.
"I had not even heard anything about it one way or another. And all of the sudden, they said we have a couple of resignations," said Mary Waters, city council woman.
Waters is one of many council members rocked by the sudden resignations from the Task Force.
It's the group installed to look at how Black Detroiters could be compensated for past racial discrimination and inequities- a process known as transitional justice.
Hood and Weeks announced their departure days ago citing a lack of progress.
"I had originally anticipated those who stepped up to the plate and said they wanted to serve the reparations Task Force –  I thought they would see it through," Waters said. "So, I was very very shocked by that."
Co-chair Lauren Hood was quoted in the Detroit News saying she was thinking about leaving for months after realizing that reparations meant different things to the 13-member body.
Their official goal is to develop recommendations for economic development and housing programs that address historical discrimination against the city's Black community in the City, with cash payments also possible.
"You know after Rev. JoAnn Watson passed, things just started to fall apart," Waters said. "And I haven't personally monitored it. My staff has been going to the various meetings. But they've seemed to have some difficulty just kind of getting things off the ground, because she was in fact, the leader for that Task Force. That was her brainchild some years ago."
Sources say some members were also frustrated by what they call a lack of support from Council. Council President Mary Sheffield released a statement through her office that said in part:
"The Taskforce was designed to not have Council involved in day-to-day activities and instead be community-led and driven. City Council has done our part by appointing members in a timely fashion and by ensuring funding was secured and appropriated to help facilitate the Taskforce's work.
"Anytime you assemble a 13-member body, all with different opinions on how to tackle such a complex subject such as reparations, it will take time to get everyone rowing in the same direction. With that said, City Council continues to be available for any assistance or guidance the Reparations Task Force seeks.
Waters says the group still has plenty of talented leaders who can make a difference on some big issues.
"Housing is near and dear to my heart," she said. "People come down who have been evicted. People come down who lost their home to foreclosure. It is an extremely important issue.
"Many of them, their rent is too high in some of the places where they are living. Housing is a critical issue and I believe that's a great starting point."
Sheffield said she will put forth some replacement names that can be voted on by the council when it returns from recess.
Lauren Hood, left, and Maurice Weeks
Daily On The Dot: Warming Michigan winters and snowmobile tourism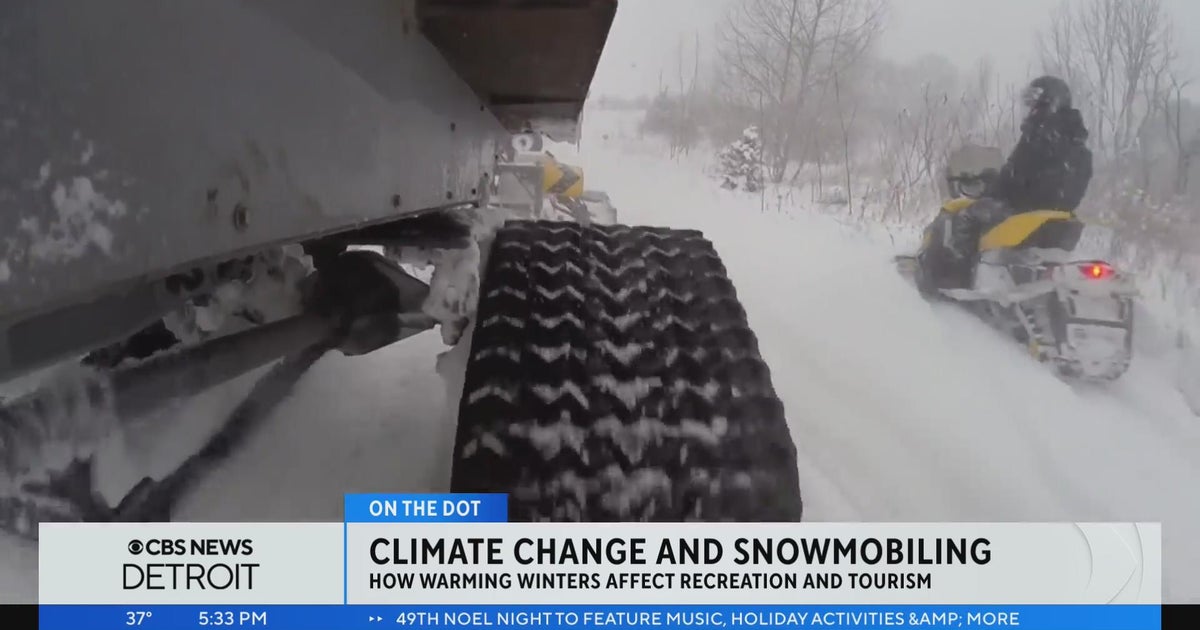 Milder setups cause a lack of required snowpack for snowmobiles later into the winter than we saw 20 years ago.