Kremlin calls Ukraine's 2014 revolution a foreign-sponsored coup
MOSCOW, Nov 21 (Reuters) – The Kremlin on Tuesday described Ukraine's 2014 revolution as a foreign-sponsored coup which defined Ukraine's current pro-Western political position.
Speaking on the 10th anniversary of the beginning of mass protests in Kyiv which culminated in the ousting of President Viktor Yanukovich, Kremlin spokesman Dmitry Peskov said:
"The fact that it was sponsored from abroad has been acknowledged, directly and indirectly, by representatives of foreign countries. That is no secret to anyone."
Our Standards: The Thomson Reuters Trust Principles.

What the Scale of Displacement in Gaza Looks Like
Up to 1.8 million Gazans — around 80 percent of the population — have been forced to leave their homes since Israel began its bombardment in response to Hamas's attack on Oct. 7. That number is expected to rise after Israel issued a new evacuation order on Saturday for areas in the south.
Gaza has never experienced so much internal displacement in such a short time. Earlier conflicts forced hundreds of thousands of Palestinians from their homes, but refugee experts said the current war was unprecedented for the number of people displaced within the enclave's 140 square miles.
With Israel barring most Gazans from leaving and shelters swelling to many times over their capacity, humanitarian aid workers say there is no safe place to go as the fighting continues.
There are at least 14 government and United Nations shelters within the new evacuation zone that Israeli forces announced on Saturday. These shelters had registered more than 68,000 displaced people as of Nov. 28.
"People are sleeping on the streets and sidewalks without any means of protection," said Yousef Hammash, an advocacy officer for the Norwegian Refugee Council, who fled from his home in northern Gaza in mid-October to stay with more than 40 relatives in a two-room home in Khan Younis. "And people in the shelters are trying to convince themselves that it's a bit more safe than being in the street."
"The situation before was unimaginable, and now they want to move people again," he added.
About 1.4 million Palestinans have found shelter in or outside of Gaza's schools, medical centers, mosques and churches. The rest — as many as a half a million people — are thought to be staying with relatives and even strangers, often sleeping outside in courtyards or crammed into small apartments.
A majority of the displaced have moved south, as intense air- and ground strikes by Israeli forces have destroyed much of the north, making it unlivable. But tens of thousands are estimated to remain in the north, including many who are unable to travel, such as the sick and disabled.
Humanitarian organizations warn that shelters, even in the south, are not protected from fighting. The U.N. reported on Nov. 23 that since the start of the conflict, an estimated 191 people in shelters had been killed and 798 had been injured.
Many schools housing displaced people have been damaged since the war began, according to a UNICEF tracker, which relies on reports from other organizations on the ground.
At least 28 government schools functioning as shelters have sustained major damage in the North Gaza and Gaza regions, making them no longer usable, and 122 others across the territory have sustained moderate or minor damage.
The U.N. has estimated that most of its shelters are at four times their capacity, at minimum, and unable to accommodate more people.
"You have to wait in line for two hours, just to use the bathroom," Mr. Hammash said. "To have a shower is kind of a dream."
The shelter population has soared in the Gaza Strip since the start of the war, especially in the central and southern regions of Deir al Balah, Khan Younis and Rafah, areas to which Israeli forces have told Palestinians to evacuate.
Close quarters and limited access to safe water and bathrooms is contributing to the spread of disease, along with the onset of winter, according to the World Health Organization. The agency has reported thousands of cases of acute respiratory infections, diarrhea and skin rashes in Gaza on average each day.
During the seven-day cease-fire that ended on Friday, some people temporarily left shelters to return to their homes to investigate any damage. Some people displaced in the south even tried to go back to the north, according to the U.N.
The safety of displaced people is uncertain as the fighting continues into its ninth week, and people are once again forced to move to new locations.
"We are going to a new level of madness and bombardment," Mr. Hammash said. "Now it's the turn of the south."
Suspect in attack that killed tourist in Paris reportedly shouted 'Allahu Akbar'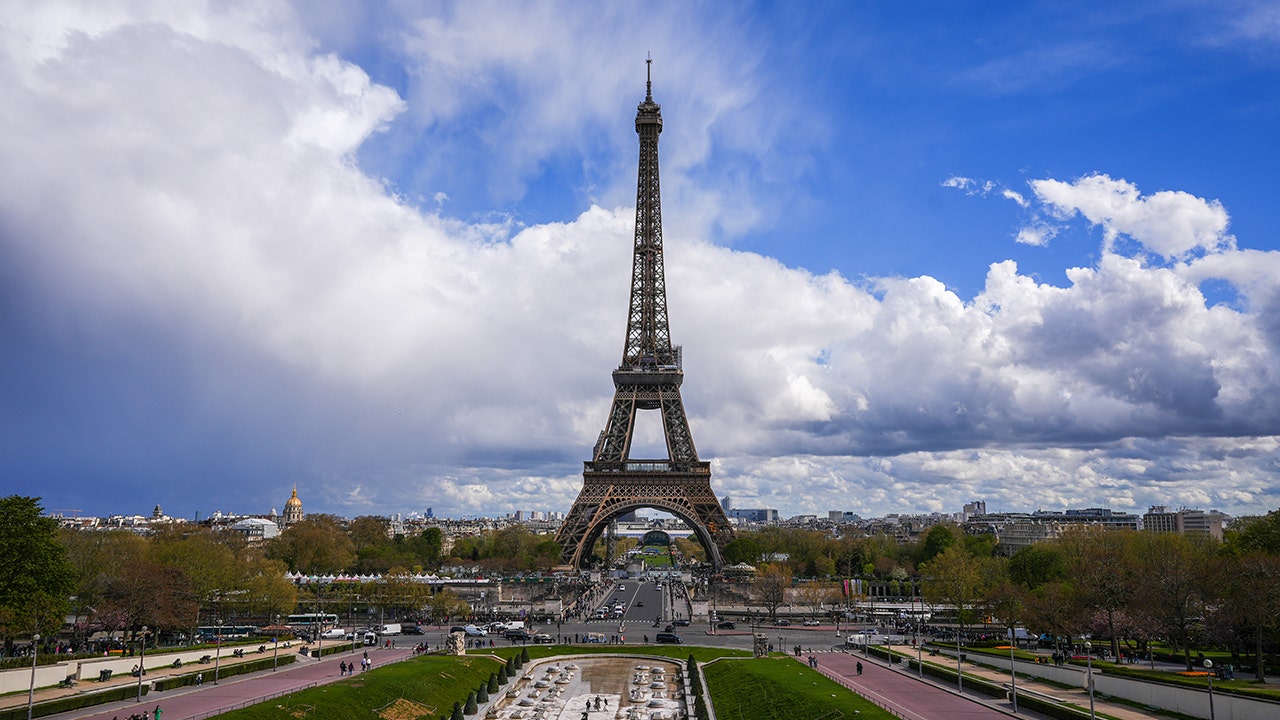 A suspect has been arrested after killing one person and injuring another in an ambush attack near the Eiffel Tower on Saturday, according to a post by Interior Minister Gérald Darmanin on X.
"The police have just courageously arrested an assailant attacking passers-by in Paris, around the Quai de Grenelle. One deceased person and one injured person treated by the Paris Fire Brigade. Please avoid the area," Darmanin posted.
The suspect allegedly shouted "Allahu Akbar" the AFP reported, citing a source, but Fox News Digital could not confirm it.
PROTESTS OVER FRENCH TEEN'S FATAL STABBING LEAD TO CALLS FOR CRACKDOWN ON 'FAR-RIGHT'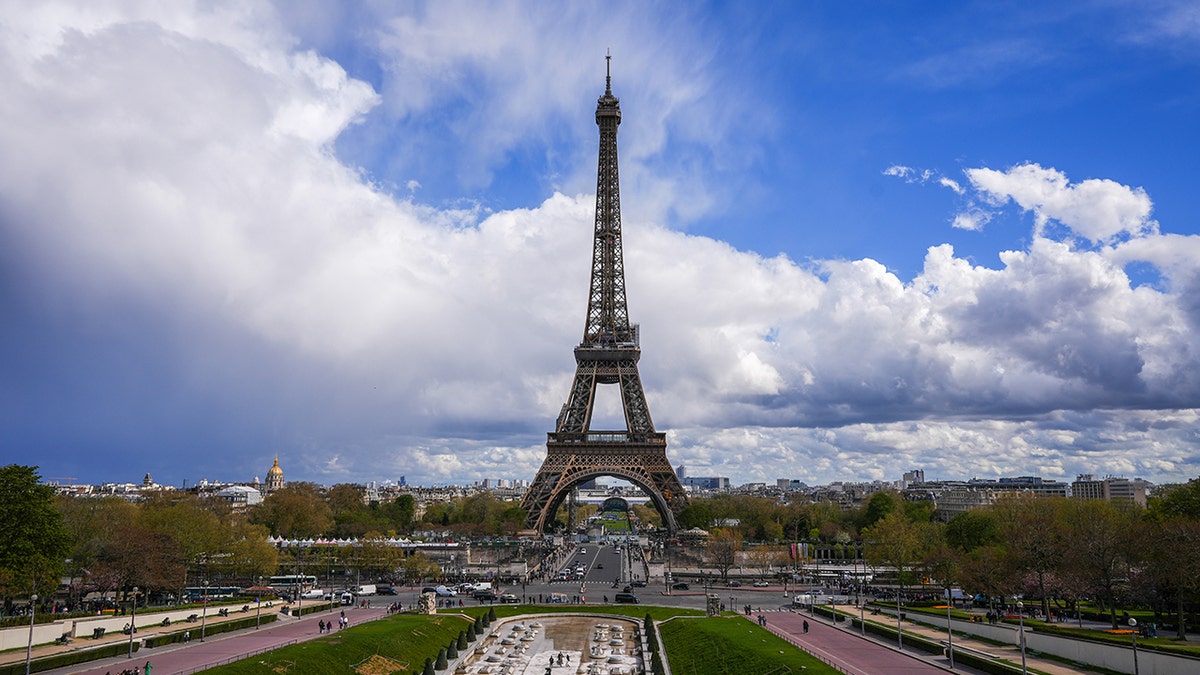 An investigation is ongoing and police have asked the public to avoid the area. 
Explosion during Catholic mass in Philippines kills three, injures nine
BREAKING,
Governor condemns 'violent bombing' at Mindanao State University.
An explosion at a university gymnasium in the southern Philippines has killed three people and wounded nine others, according to local authorities.
The blast ripped through a Catholic mass service on Sunday at Mindanao State University in Marawi City.
Governor Mamintal Alonto Adiong Jr, of the Lanao del Sur province in Mindanao, condemned the "violent bombing".
"Here in my province, we uphold basic human rights, and that includes the right to religion," Adiong said in a statement.
"Terroristic attacks on educational insitutions [sic] must also be condemned because these are places that promote the culture of peace and mold our youth to be the future shapers of this country."
Mindanao State University said that it was "deeply saddened and appalled" by the attack and that it had suspended classes until further notice.
"We unequivocally condemn in the strongest possible terms this senseless and horrific act and extend our heartfelt condolences to the victims and their families. We are committed to providing support and assistance to those affected by this tragedy," the university said in a statement.
A witness who was staying at a dormitory near the gymnasium told Al Jazeera that he heard a loud blast similar to an explosion of a power transformer.
The witness told Al Jazeera that he saw several police officers and ambulances being deployed in the area of the incident inside the main campus of the university.
Police said they were investigating the explosion, including the possibility that it was carried out by pro-Islamic State militants.
Mindanao has for decades been racked by violence amid an insurgency by Islamic rebel groups.
In 2017, Marawi was the site of an ISIL (ISIS)-inspired five-month siege that killed more than 1,000 people.