Study: Seattle is cool, but not very happy
Seattle is ranked the #4 coolest city in America, according to a study released this week. Rival Portland is #1.
Comparing every North American city across a range of factors, including the number of record stores, microbreweries, tattoo studios, vegan restaurants, and thrift stores, online betting site Betway has analyzed the best locations to enjoy the hipster lifestyle.
Betway based the findings on a city's art scene, nightlife, diversity, and commitment to sustainability.
Portland had an almost-perfect index score of 3.958 out of 5, home to a whopping 110 record stores and 188 microbreweries, 35% more than Seattle.
Taking fourth, Seattle scored 2.470 out of 5, with 139 microbreweries and a reasonable number of record stores and veggie food outlets.
The other northwest city in the study, Tacoma, ranked 29 out of 40.
The study also found that the coolest cities in North America are becoming increasingly popular with tourists and young professionals. Despite the fact that Portland has seen somewhat of an exodus since the pandemic, the economy remains relatively strong.
Of course, what makes a city cool is a matter of personal opinion.
The only cities standing between Portland and Seattle were New York and Los Angeles.
Washington gets average marks for happiness
In a separate study, Washington state ranked as the 22nd happiest state in the union, and Oregon ranked 38th.
Even though people across the U.S. are facing difficult times, the study by WalletHub, a personal finance site, showed that the state in which you live may have an impact on how happy you are.
WalletHub drew upon the findings of "happiness" research to determine which environmental factors are linked to a person's overall well-being and satisfaction with life. Previous studies have found that good economic, emotional, physical, and social health are all key to a well-balanced and fulfilled life.
Related news: Credit card debt goes up in Washington
"It is important to live where you can afford housing without being financially stressed and where you can build some sort of community and develop strong friendship networks," said Miriam Liss, professor of psychology at the University of Mary Washington. "Research suggests that other variables such as weather are considerably less important than most people think."
To determine where Americans exhibit the best combination of these factors, WalletHub examined the 50 states across 30 key metrics, ranging from the depression rate and the share of adults feeling productive to income growth and the unemployment rate.
The happiest states were Utah and, unsurprisingly, Hawaii.

Rank'Em: Top 10 games vs. Seattle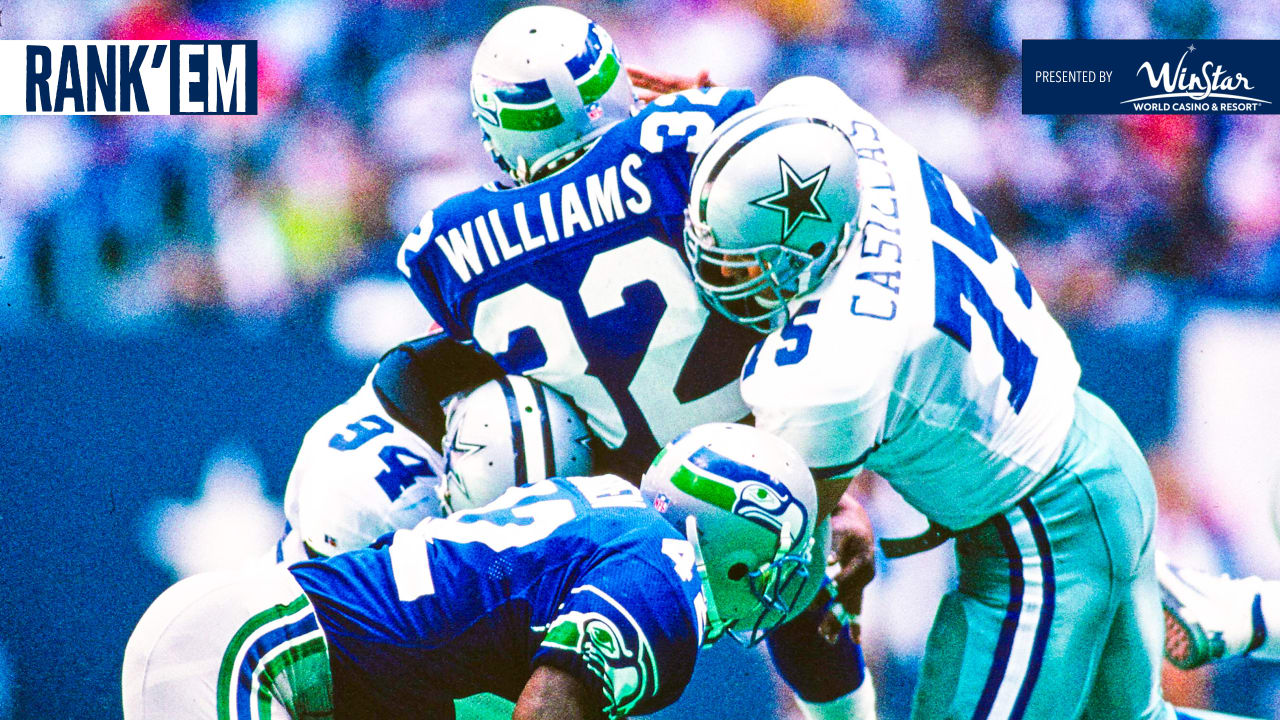 Tomorrow night will see the Dallas Cowboys welcome the Seattle Seahawks to AT&T Stadium in the first-ever Thursday night matchup between the two. Perhaps somewhat surprisingly, this is a series that has been close with the Cowboys owning a slight 10-9 edge in the regular season, which includes a 6-4 record at home and a 4-5 mark in Seattle. The teams are also tied 1-1 in the playoffs as both have won postseason games on their own turf.
But before the 22nd meeting between these NFC contenders takes place tomorrow night, here's a look at 10 of the most memorable games in their history together.
2-Alarm vacant building fire in the Columbia City neighborhood – Fire Line
SEATTLE – At 6:28 p.m., the Seattle Fire Department's Fire Alarm Center received 911 calls reporting heavy smoke coming from a vacant commercial building in the 4200 block of Rainier Ave. S. in the Columbia City neighborhood. As firefighters approached the scene, they reported flames showing through the roof of the approx. 300 by 100 foot vacant building. Prompting incident command to upgrade the response to a 2-alarm fire where eleven engines, five ladder trucks and additional support units were dispatched to the scene for a total of over 80 firefighters.
Crews opened up boarded windows and doors in order to gain access to the fire, but the heavy smoke, high heat and collapsing roof led incident command to issue a defensive strategy where firefighters poured water on the fire at a safe distance away from the building. Around 7:45 p.m., the roof and portions of the front side of the building collapsed. By 9:11 p.m. the fire was deemed under control.
One firefighter sustained injuries and was transported to a hospital in stable condition. A few units will remain on scene overnight to monitor for flare ups. The cause of the fire is under investigation.
Grubauer returns but Seattle Kraken lose to Chicago 4-3
CHICAGO (AP) — Tyler Johnson and MacKenzie Entwistle scored in the second period, and the Chicago Blackhawks topped the Seattle Kraken 4-3 on Tuesday night.
Chicago Blackhawks 4, Seattle Kraken 3: Box score
Jason Dickinson and Boris Katchouk also scored for Chicago, and Petr Mrazek made 33 saves. Joey Anderson added two assists.
The Blackhawks had dropped six of seven. They held off the Kraken in the final minutes at the end of a difficult day.
Chicago announced that it is cutting ties with Corey Perry after the veteran forward engaged in what the organization called unacceptable conduct. The team said in a statement that an internal investigation showed Perry acted in violation of his NHL Standard Player Contract and club policies "intended to promote professional and safe work environments."
Pat Morris, Perry's agent, did not respond to messages seeking comment.
Matty Beniers had a goal and an assist for Seattle in its second straight loss. Rookie Tye Kartye and Alex Wennberg also scored, and Adam Larsson had an assist for his 200th point.
Seattle goaltender Philipp Grubauer blocked 19 shots in his return from an undisclosed injury suffered a week ago against Calgary.
Katchouk and Dickinson scored 1:29 apart midway through the first period to give Chicago a 2-0 lead. It was Dickinson's fifth goal in four games after he recorded his first career hat trick in a 4-3 overtime win against Toronto on Friday.
Beniers and Wennberg struck late in the first to tie it at 2.
Beniers trailed in on the play and fired a shot that slid through Seth Jones' block attempt and then past Mrazek with 5:17 left in the period.
Wennberg added a short-handed goal with 37 seconds left. He swept wide and beat Mrazek to complete a 2-on-1 after Chicago got crossed up on coverage.
Johnson put the Blackhawks back in front 4:22 into the second, beating Grubauer from the right circle. Entwistle made it 4-2 at 10:43, firing in a rebound of Anderson's backhanded wraparound attempt.
Set up by Beniers' dash down the ice and cross-ice feed, Kartye beat Mrazek at 6:51 of the third. Chicago killed a 5-on-3 Seattle power play over 1:03 late in the period.
During the game, Chicago announced it had acquired forward Anthony Beauvillier from Vancouver in exchange for a conditional fifth-round pick in the 2024 draft. The 26-year-old Beauvillier has two goals and six assists in 22 games this season.
UP NEXT
Seattle Kraken: At Toronto on Thursday.
Chicago Blackhawks: At Detroit on Thursday.
Seattle Kraken, Vegas Golden Knights reveal Winter Classic uniforms