UN team says 32 babies are among scores of critically ill patients stranded in Gaza's main hospital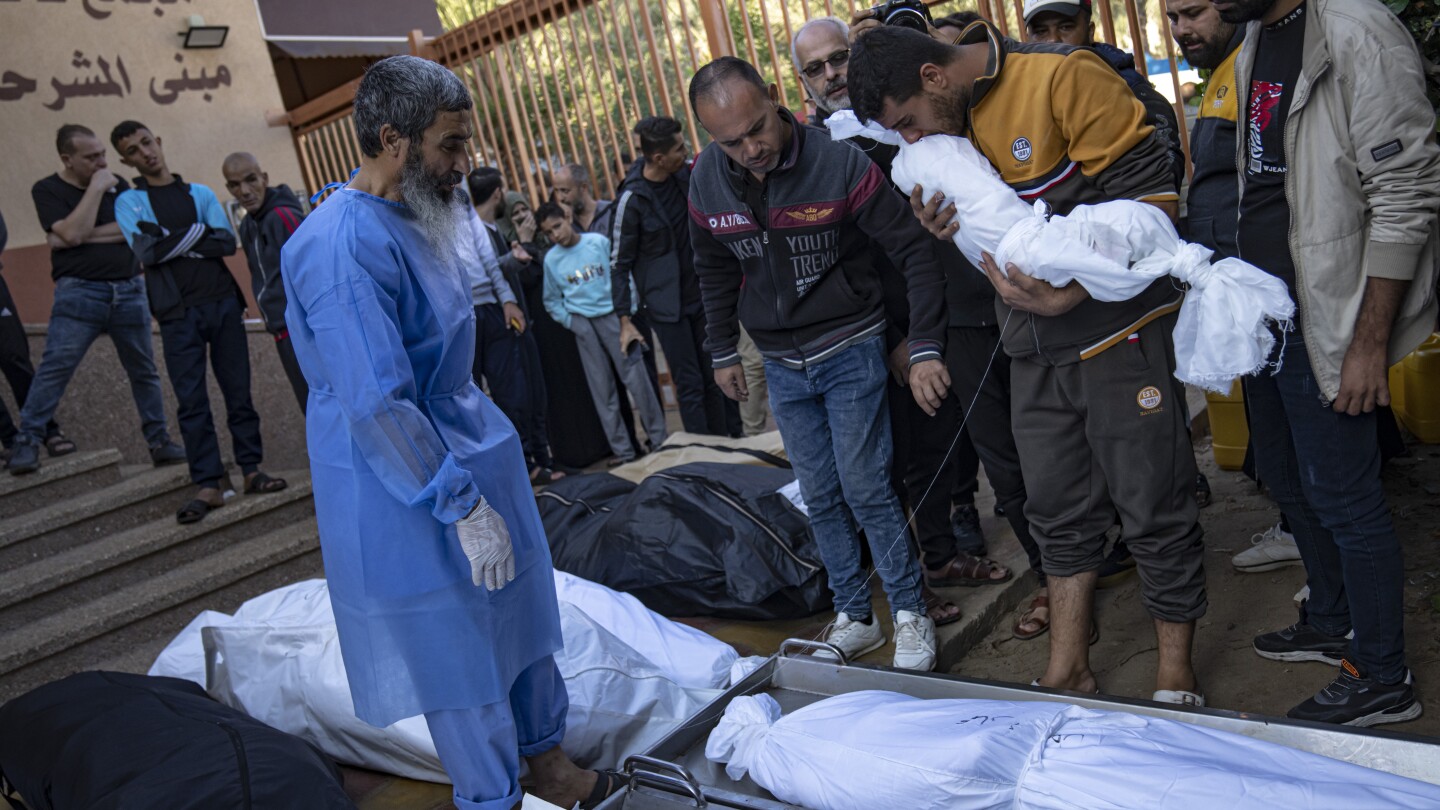 KHAN YOUNIS, Gaza Strip (AP) — A United Nations team said Sunday that 291 patients were left at Gaza's largest hospital after Israeli troops had others evacuate. Those left included 32 babies in extremely critical condition, trauma patients with severely infected wounds, and others with spinal injuries who are unable to move.
The team was able to tour Shifa Hospital for an hour after about 2,500 displaced people, mobile patients and medical staff left the sprawling compound Saturday morning, said the World Health Organization, which led the mission. It said 25 medical staff remained, along with the patients.
"Patients and health staff with whom they spoke were terrified for their safety and health, and pleaded for evacuation," the agency said, describing Shifa as a death zone. It said more teams will attempt to reach Shifa in coming days to try to the evacuate patients to southern Gaza, where hospitals are also overwhelmed.
Israel has long alleged that Hamas maintains a sprawling command post inside and under Shifa. It has portrayed the hospital as a key target in its war to end the militants' rule in Gaza following their wide-ranging attack into southern Israel six weeks ago, which triggered the war.
Hamas and hospital staff deny the allegations. Israeli troops who have been based at the hospital and searching its grounds for days say they have found guns and other weapons, and showed reporters the entrance to a tunnel shaft. The AP couldn't independently verify Israel's findings.
Saturday's mass departure was portrayed by Israel as voluntary, but the WHO said the military had issued evacuation orders, and some of those who left described it as a forced exodus.
"We left at gunpoint," Mahmoud Abu Auf told The Associated Press by phone after he and his family left the crowded hospital. "Tanks and snipers were everywhere inside and outside." He said he saw Israeli troops detain three men.
STRIKES IN THE NORTH AND SOUTH
Elsewhere in northern Gaza, dozens of people were killed in the urban Jabaliya refugee camp when what witnesses described as an Israeli airstrike hit a crowded U.N. shelter Saturday. It caused massive destruction in the camp's Fakhoura school, said wounded survivors Ahmed Radwan and Yassin Sharif.
"The scenes were horrifying. Corpses of women and children were on the ground. Others were screaming for help," Radwan said by phone. AP photos from a local hospital showed more than 20 bodies wrapped in bloodstained sheets.
The Israeli military, which has repeatedly called on Palestinians to leave northern Gaza, said only that its troops were active in the area "with the aim of hitting terrorists." It rarely comments on individual strikes, saying only that it targets Hamas while trying to minimize civilian harm.
In southern Gaza, an Israeli airstrike hit a residential building near the town of Khan Younis on Saturday, killing at least 26 Palestinians, according to a doctor at the hospital where the bodies were taken.
More than 11,500 Palestinians have been killed, according to Palestinian health authorities. Another 2,700 have been reported missing, believed buried under rubble. The count does not differentiate between civilians and combatants; Israel says it has killed thousands of militants.
HOSTAGES AND AID
Around 1,200 people have been killed on the Israeli side, mainly civilians killed during Hamas' Oct. 7 attack, in which the group also dragged some 240 captives back into Gaza. The military says 52 Israeli soldiers have been killed.
Hamas has released four hostages, Israel has rescued one, and the bodies of two hostages were found near Shifa in an area where there had been heavy fighting.
Israel, the United States and the Persian Gulf nation of Qatar, which mediates with Hamas, have been negotiating over a hostage release for weeks. On Saturday, a senior White House official suggested it would need to be completed before the entry of large amounts of desperately needed aid.
"A release of large number of hostages would result in a significant pause in fighting … and a massive surge of humanitarian relief," Brett McGurk, the White House's National Security Council coordinator for the Middle East, said at a conference in Bahrain.
Gaza's main power plant shut down early in the war, and Israel has cut off electricity. That has left local authorities unable to operate water treatment plants, bakeries, hospitals and other critical infrastructure without fuel for generators, which has run low since Israel cut off all imports at the start of the war.
More than two thirds of Gaza's population of 2.3 million have fled their homes. The U.N. agency for Palestinian refugees, known as UNRWA, is providing basic services to hundreds of thousands of people sheltering in schools and other facilities.
Over the weekend, Israel allowed UNRWA to import enough fuel to continue humanitarian operations for another couple of days, and to keep internet and telephone systems running. UNRWA had been forced to put aid operations on hold Friday during a communications blackout.
Gaza has received only 10% of its required food supplies each day in shipments from Egypt, according to the U.N., and the water system shutdown has left most of the population drinking contaminated water.
A WIDER OFFENSIVE?
Defense Minister Yoav Gallant said Saturday that Israel's forces were expanding operations in Gaza City. "With every passing day, there are fewer places where Hamas terrorists can operate," he said, adding that the militants would learn that in southern Gaza "in the coming days."
His comments were the clearest indication yet that the military plans to expand its offensive to southern Gaza, where Israel had told Palestinian civilians to seek refuge. The evacuation zone is already crammed with displaced civilians, and it was not clear where they would go if the offensive moved closer.
Even as it warns of a broadening offensive, Israel remains at odds with its main ally, the United States, over what to do with Gaza should it succeed in removing Hamas from power.
Prime Minister Benjamin Netanyahu said Saturday that the Israeli military would have "full freedom" to operate within the territory after the war, indicating it would at least temporarily reoccupy the territory from which it withdrew soldiers and settlers in 2005.
In an op-ed published Saturday in The Washington Post, U.S. President Joe Biden said Gaza and the West Bank should be reunited and governed under a "revitalized Palestinian Authority" while world leaders work toward a solution that would create a Palestinian state alongside Israel.
Netanyahu's government is strongly opposed to Palestinian statehood. The Palestinian Authority has said it would only return to govern Gaza — where Hamas routed its forces in 2007 — as part of a comprehensive two-state solution to the decades-old conflict.
___
Magdy reported from Cairo.
___
Full AP coverage at https://apnews.com/hub/israel-hamas-war.

Taliban's abusive education policies harm boys as well as girls in Afghanistan, rights group says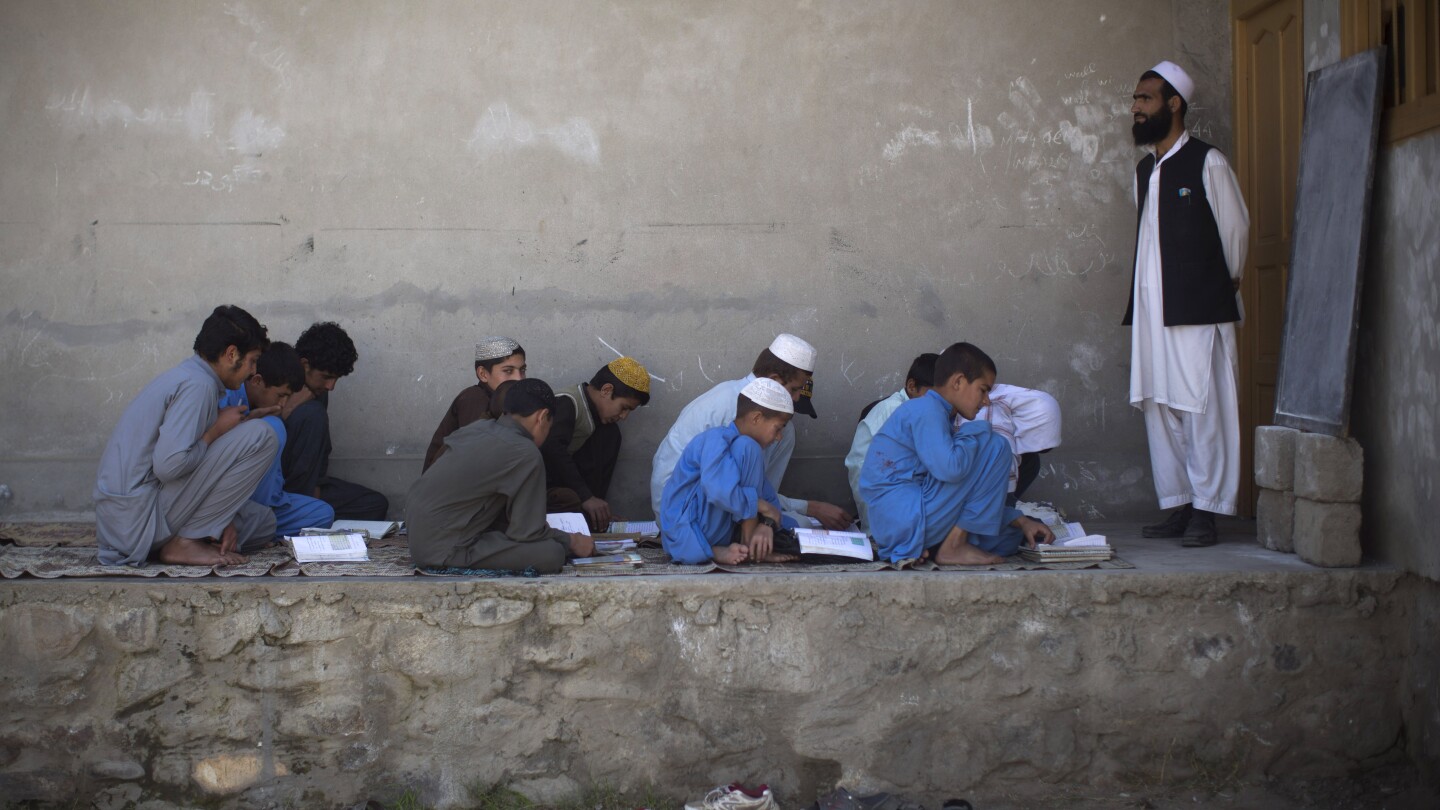 ISLAMABAD (AP) — The Taliban's "abusive" educational policies are harming boys as well as girls in Afghanistan, according to a Human Rights Watch report published Wednesday.
The Taliban have been globally condemned for banning girls and women from secondary school and university, but the rights group says there has been less attention to the deep harm inflicted on boys' education.
The departure of qualified teachers including women, regressive curriculum changes and the increase in corporal punishment have led to greater fear of going to school and falling attendance.
Because the Taliban have dismissed all female teachers from boys' schools, many boys are taught by unqualified people or sit in classrooms with no teachers at all.
Boys and parents told the rights group about a spike in the use of corporal punishment, including officials beating boys before the whole school for haircut or clothing infractions or for having a mobile phone. The group interviewed 22 boys along with five parents in Kabul, Balkh, Herat, Bamiyan and other communities in eight provinces.
The Taliban have eliminated subjects like art, sports, English and civic education.
"The Taliban are causing irreversible damage to the Afghan education system for boys as well as girls," said Sahar Fetrat, who wrote the report. "By harming the whole school system in the country, they risk creating a lost generation deprived of a quality education."
Students told Human Rights Watch that there are hours during the school day when there are no lessons because there is a lack of replacement teachers. So they said they do nothing.
Taliban government spokesmen were not available for comment on the report. The Taliban are prioritizing Islamic knowledge over basic literacy and numeracy with their shift toward madrassas, or religious schools.
The Taliban have barred women from most areas of public life and work and stopped girls from going to school beyond the sixth grade as part of harsh measures they imposed after taking power in 2021.
According to the U.N. children's agency, more than 1 million girls are affected by the ban, though it estimates 5 million were out of school before the Taliban takeover due to a lack of facilities and other reasons.
The ban remains the Taliban's biggest obstacle to gaining recognition as the legitimate rulers of Afghanistan. But they have defied the backlash and gone further, excluding women and girls from higher education, public spaces like parks and most jobs.
The new report suggests that concerned governments and U.N. agencies should urge the Taliban to end their discriminatory ban on girls' and women's education and to stop violating boys' rights to safe and quality education. That includes by rehiring all women teachers, reforming the curriculum in line with international human rights standards and ending corporal punishment.
"The Taliban's impact on the education system is harming children today and will haunt Afghanistan's future," Fetrat said. "An immediate and effective international response is desperately needed to address Afghanistan's education crisis."
US says Russia rejected proposal for release of Paul Whelan, Evan Gershkovich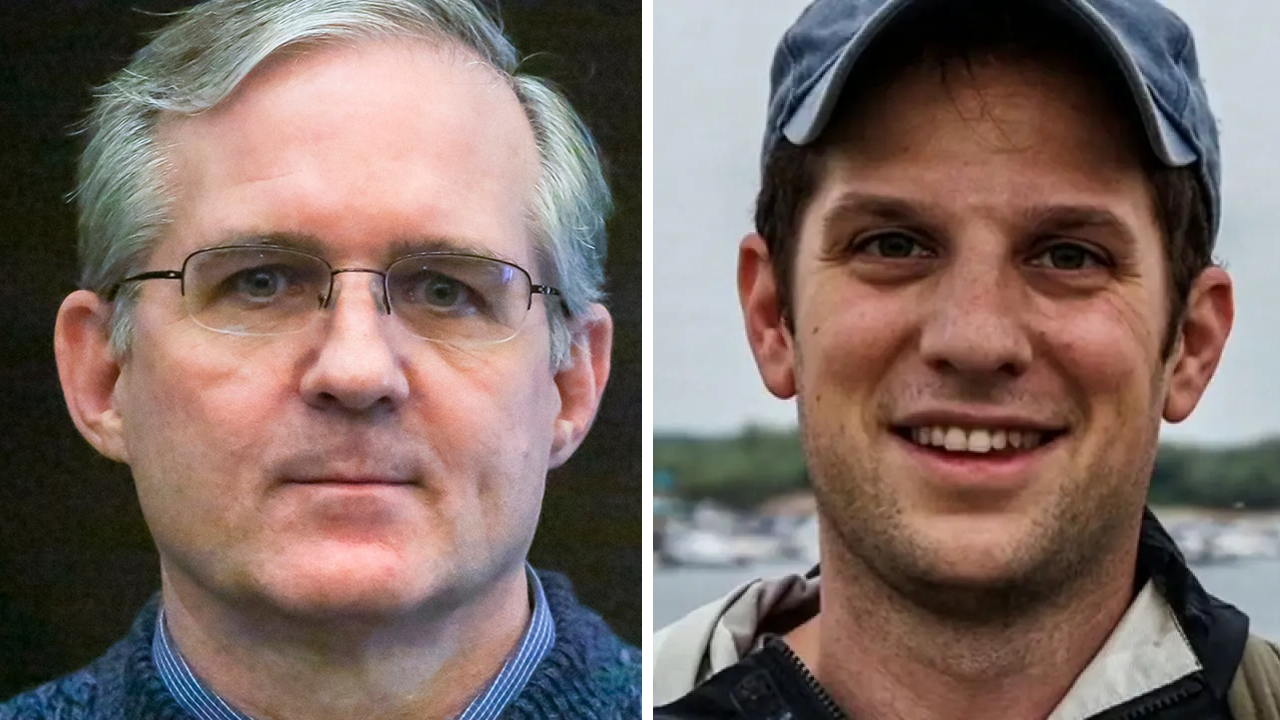 The U.S. on Tuesday said Russia rejected a new and a "significant" proposal that would have freed Wall Street Journal reporter Evan Gershkovich and former Marine Paul Whelan.
"This was a new proposal in recent weeks. It was a significant proposal," State Department spokesperson Matthew Miller said at a press conference. "And it was rejected by the Russians, but it does not, it will not deter us from continuing to do everything we can to try and bring both of them home."
He added that the two American citizens should never have been arrested "in the first place," calling on the Russian government to immediately release them.
"They never should have been arrested in the first place. They should be released immediately," Miller said. "But we have made a number of proposals, including a substantial one in recent weeks and we will continue to work every day to bring Evan and Paul Whelan home. There is no prior higher priority for the Secretary of State. There is no higher priority for the president."
BIDEN PRISONER EXCHANGE FOR BRITTNEY GRINER LEAVES BEHIND MARINE VETERAN PAUL WHELAN — AGAIN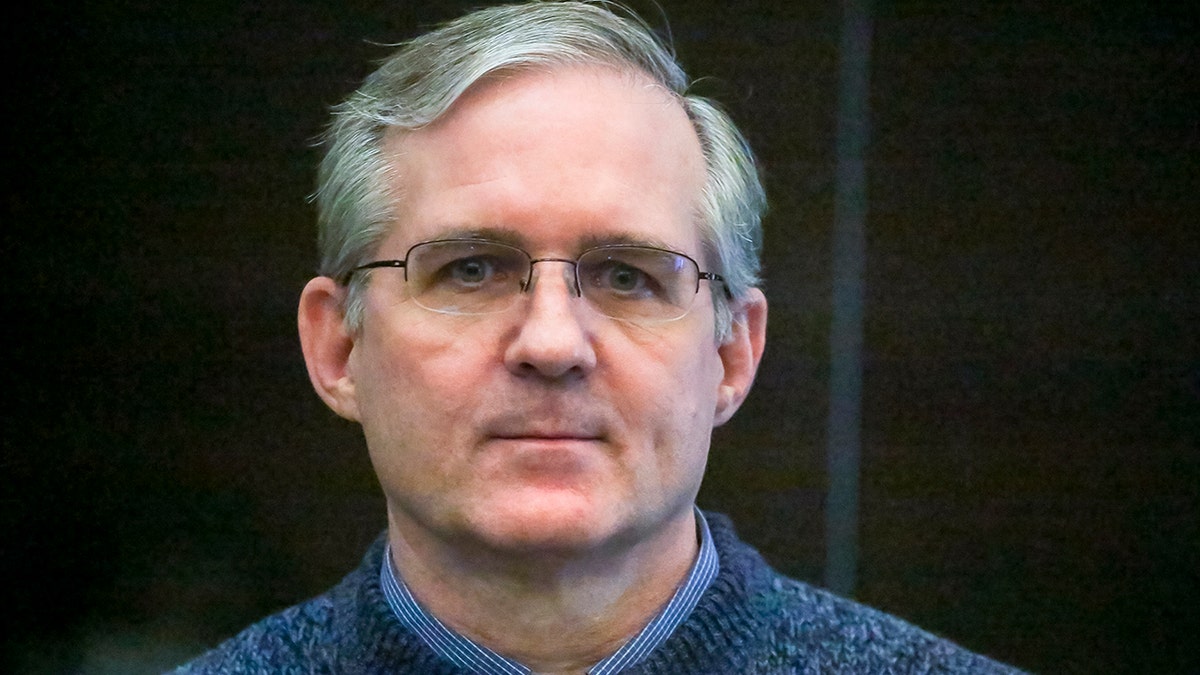 While the State Department declined to provide details of the proposal to free Gershkovich and Whelan, the proposal is confirmation that Washington is continuing to secure the release of the two American citizens.
The U.S. government has declared both Whelan and Gershkovich to be wrongfully detained.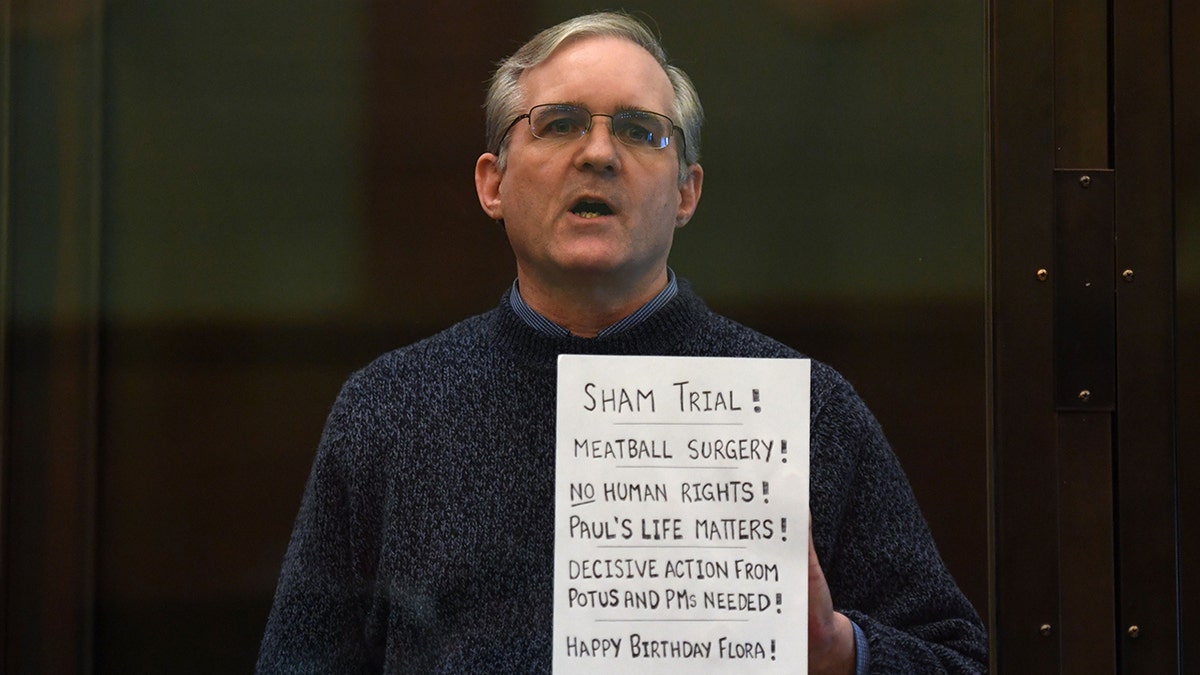 Whelan was arrested in December 2018 on charges of espionage and spying for the U.S. government and sentenced to 16 years. 
He and the U.S. have denied the charges as the 53-year-old remains imprisoned at a labor camp in Russia's Mordovia republic.
EVAN GERSHKOVICH'S FRIENDS REACT TO BIPARTISAN RESOLUTION DEMANDING RUSSIA LET HIM GO: 'WE WILL NOT REST'
Whelan was arrested by the Russian Federal Security Service while staying in a hotel in the Moscow area. 
At the time, he had reportedly arrived in the Russian capital to attend a friend's wedding and act as a travel guide for the groom's family. However, Russian officials claimed that Whelan had met with an unnamed Russian citizen who gave the former Marine a USB drive containing classified material.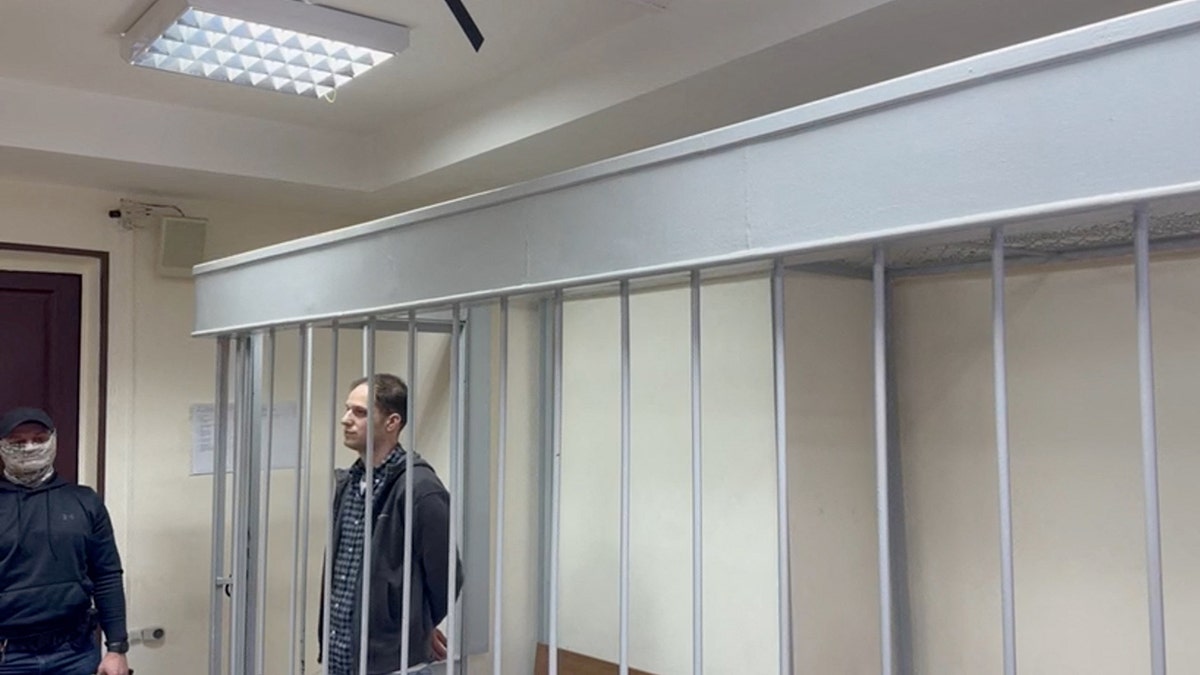 Gershkovich was detained on March 29 of this year during a reporting trip in Yekaterinburg, the fourth-largest city in Russia, and accused of being a spy. 
The U.S. has asserted that Russia's allegations against the 32-year-old are ridiculous.
Coworkers and loved ones have described the American-born son of Soviet immigrants as a diligent reporter who is being used as a political pawn due to his high profile. 
'Huge risk' of terrorist attack across EU: Bloc's home affairs chief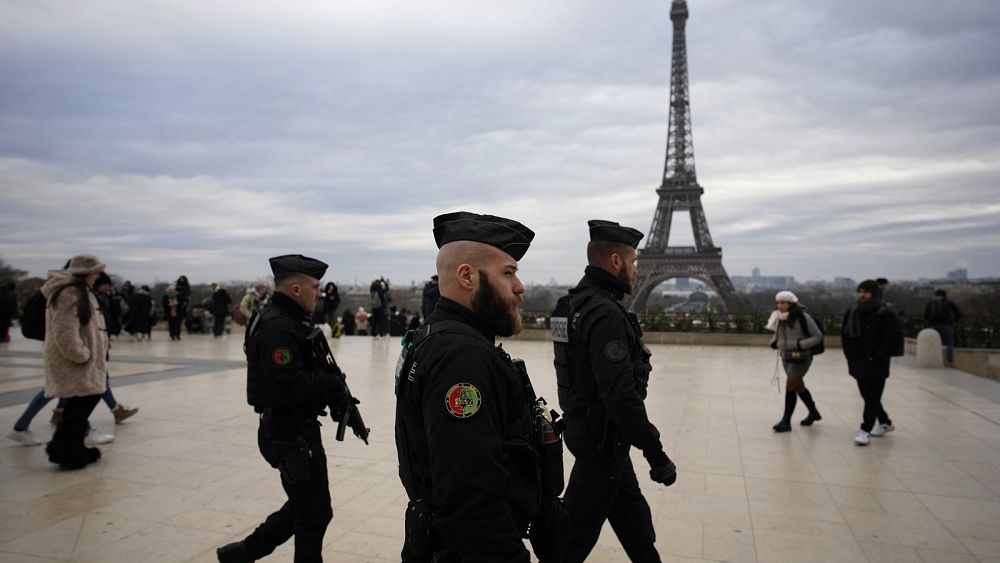 The European Union is facing a "huge risk" of terrorist attacks over the Christmas period, the bloc's home affairs chief warned on Tuesday.
"With the war between Israel and Hamas and the polarisation it causes in our society, with the upcoming holiday season, there is a huge risk of terrorist attacks in the European Union," Ylva Johansson said ahead of a meeting of EU home affairs ministers in Brussels.
Johansson's assessment is based on the steep increase in extremist propaganda circulating online as well as the rising threat level in member states amid recent attacks in Belgium and France.
Defining the terrorist threat level is a competency of individual member states, with the scale and level definitions differing between EU countries.
Johansson pledged to make an additional €30 million available to support EU member states to protect places of worship and other public spaces as part of the so-called Internal Security Fund.
She also called on all countries to implement EU measures to crack down on online hate speech and stifle the financial resources used by extremist groups.
Spain's home affairs minister Fernando Grande Marlaska, whose government holds the rotating presidency of the Council of the EU, said that "in an especially delicate international context, the situation in the Middle East could sharpen tensions, heighten polarisation and fuel terrorism."
"Clearly, we can't nor should permit this," he explained, adding that cooperation between EU member states is critical to tackle the threat.
The warning came days after a radical Islamist known to authorities fatally stabbed a German-Filipino tourist and injured two other people with a hammer near the Eiffel Tower in Paris, heightening EU vigilance and concerns over impending attacks. 
The suspect, identified as Armand Rajabpour-Miyandoab, had sworn allegiance to the so-called Islamic State in a social media video.
"The war in Gaza and Hamas' terror is exacerbating this situation. The risk of further emotionalization and radicalization of violent Islamist perpetrators is high," Faeser told reporters in Brussels.
"Our security authorities are working very closely together," she added. "Right now we have to keep a particularly close eye on the Islamist threats and work together with neighbouring countries against Islamist propaganda."
In 2016 and 2018, Berlin and Strasbourg's Christmas markets became the scenes of deadly terrorist attacks.
German authorities arrested a 15-year-old boy and his alleged accomplice last Thursday on suspicion of planning a militant Islamist state-style attack on a Christmas market. Police forces in several EU countries are upping security around such market sites this year.
The protracted conflict in the Middle East is also deepening fears that violence could permeate into Europe. 
Places of worship, including synagogues and mosques, have also been on high alert since the Israel-Hamas war broke out in early October, amid fears of reprisals among both Jewish and Muslim communities. EU countries including France have heightened police presence around such sites.
A French teacher was stabbed to death in the northeast town of Arras by a former student with a record of Islamic radicalisation on October 13th, just six days after the Israel-Hamas conflict broke out on October 7th, when Hamas militants embarked on a deadly rampage in southern Israel, leaving some 1,200 civilians dead.
Days later, an assailant claiming to be inspired by the Islamic State fatally shot two Swedish nationals in Brussels. The perpetrator, a Tunisian national, had unsuccessfully sought asylum in Belgium but the Belgian authorities had not been able to follow up on his deportation order. 
Johansson, a Swede, said in response to the attack that the bloc had to step up efforts to ensure irregular migrants that pose a "security risk" are swiftly returned to countries of transit or origin. 
Islamist terrorism remains the biggest terror threat in Western Europe and "lone actors are expected to continue to perpetrate most of the terrorist attacks in the EU", Europol's spokesperson, Jan Op Gen Oorth, told Euronews in September