Ohio State bulldozes Gophers in second half of 37-3 blowout
COLUMBUS, Ohio — The Gophers kept it close against No. 2 Ohio State in the first half on Saturday.
If they were Boy Scouts, and that moral victory were represented in the modest of merit badges, their vest was set ablaze in the second half.
After the Gophers trailed only 13-0 after 30 minutes, the Buckeyes bulldozed them in the opening 67 seconds of the second half, scoring 14 quick points in an eventual 37-3 loss at Ohio Stadium.
On the first play of the second half, running back Treyvon Henderson broke loose on a 75-yard touchdown run. On the U's first play, quarterback Athan Kaliakmanis was strip-sacked; the Buckeyes recovered and returned it 15 yards. Three plays later, star receiver Marvin Harrison Jr. caught a touchdown pass.
The Gophers couldn't stop, drop and roll to put out their incenration. Ohio State out-gained Minnesota 432-159.
Kaliakmanis threw an interception on the next series and it led to a Buckeyes field goal.
After Ohio State put together a 16-play touchdown drive to make it 37-0 early in the fourth quarter, many of the 104,019 fans wearing scarlet and gray headed for the exits.
No. 2 Ohio State (11-0, 8-0) might have started slower in a potential trap game, with The Game against fellow unbeaten Michigan coming next Saturday in Ann Arbor, but the Buckeyes shifted into high gear after the break.
The Gophers (5-6, 3-5 Big Ten) haven  lost three straight games and still need one more win to reach bowl eligibility. They have one last chance in the Battle for Paul Bunyan's Axe against Wisconsin next Saturday.
Minnesota avoided its first shutout since the end of the 2017 season with a 54-yard field goal from Dragan Kesich midway through the fourth quarter.
The Buckeyes offense averaged 10 yards per play on its opening touchdown drive, but didn't have the same success on the next four drives. Minnesota forced a three-and-out on the next drive. They were stopped inside Minnesota's 30-yard line and forced to kick two field goals to extend a 13-0 lead.
Two of Minnesota's offense drives went inside the Buckeyes 45-yard line, but instead of go for it on two different fourth-and-5 situations, head coach P.J. Fleck opted to punt.
The Buckeyes defense came into the game allowing less than 10 points per game, but Fleck opted against looking to strike in rare opportunities in Ohio State territory.
Minnesota punter Mark Crawford had a strong first half, with all five of his punts downed inside the 20-yard line. He had two 5o-plus-yard punts, long with two inside Buckeyes territory, and all of them forced Ohio State to sustain long drives.
Minnesota has now lost 12 straight games to Ohio State since a win at The Horseshoe in 2000.

Ohio's abortion ban battle gets new filings despite constitutional protection
CINCINNATI — A legal battle before the Ohio Supreme Court over a six-week abortion ban continued Thursday as the American Civil Liberties Union and Republican attorney general filed dueling briefs.
The filings came on the same day a constitutional amendment protecting women's reproductive rights took effect, restoring the state's abortion protections to pre-Roe V Wade levels.
The ACLU argued after Issue 1's passage in November by Ohio voters, an abortion ban based on a fetal heartbeat was unconstitutional and AG David Yost's appeal of the court's injunction blocking the ban should be thrown out.
"In appellant Yost's own words, S.B. 23, which bans abortion around six weeks '[can]not exist' now that the constitution has been amended," the filing read.
Yost, in his office's filing, argued the court battle should continue as the current appeal doesn't ask the court to rule on abortion bans based on their own merit.
Instead, Yost argued the court was considering procedural issues unrelated to abortion.
"This appeal is not the time or place to resolve the Heartbeat Act's now-confilct with the constitution," Yost's filing read.
Abortion rights advocates like Pro-Choice Ohio Executive Director Kellie Copeland were disappointed by Yost's continued fight against the ACLU.
"He knows that these things are unconstitutional," Copeland said.
Copeland said her organization would continue to push back on conservative efforts in the state to limit or eliminate abortion in Ohio even after protections were enshrined in the constitution.
She said she expected Republican officials would work to undermine abortion access in the state.
"I'm not going to mince words," Copeland said. "This was our first glimpse into whether Yost is going to follow the will of the people and honor this constitutional amendment, or if he's going to continue to make things difficult."
In a press conference Thursday about a lawsuit against the NCAA, Yost was asked about whether 24-hour wait times for abortions would continue after Issue 1's enactment. He responded that each abortion-related law would need to be decided upon by the courts.
"Absent a court order … any statute would be presumed to be valid until it's challenged," Yost said.
As the battles continue to play out in court, anti-abortion groups like Cincinnati Right to Life pledged to continue the fight despite the new constitutional hurdle.
In a statement, executive Laura Strietmann compared abortion to murder.
"With every abortion, a unique and unrepeatable human person is destroyed and a mother becomes the killer of her own child," Strietmann wrote. "Cincinnati Right to Life has worked for 50 years pronouncing this truth and we will continue to educate the public on the scourge of abortion and the harm it does to mothers."
In their brief, the ACLU laid out their plan to continue its fight against the heartbeat bill.
In it, the group said they would amend their original lawsuit to request the court consider the newly adopted constitutional protections for abortion and quickly declare the ban unconstitutional.
Watch Live:
WCPO 9 News Headlines
More Ohio government news:
Marvin Harrison Jr. 'undecided' on 2024 NFL Draft: Ohio State WR still wants to beat Michigan, win Big Ten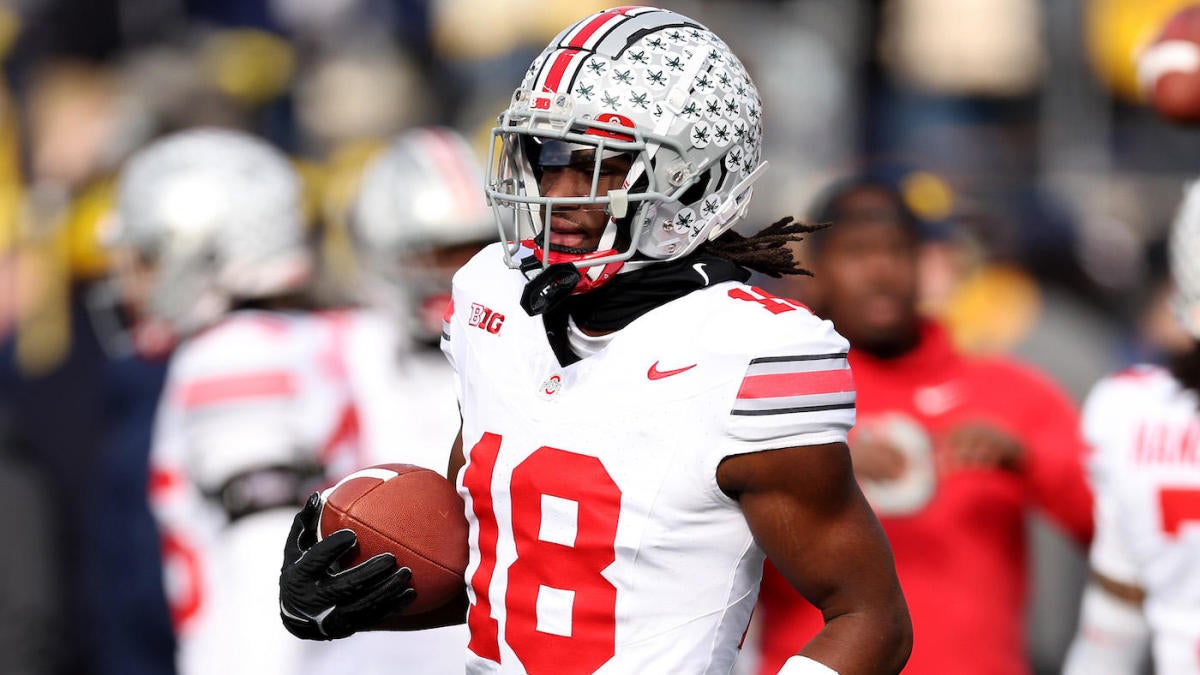 Ohio State star receiver Marvin Harrison Jr. remains "undecided" about his plans for 2024, the 2023 Heisman Trophy finalist told reporters Thursday. The son of Hall of Fame NFL receiver Marvin Harrison is a projected first-round pick in the 2024 NFL Draft should he enter, but doing so would end his prolific NCAA career without a victory against rival Michigan or a Big Ten championship. 
"I'm still undecided," Harrison said, per ESPN. "You guys know, coming into this year, I wanted to beat 'The Team Up North' [Michigan] and win a Big Ten championship. And obviously, I didn't do that this year. So I think that's a great motive to come back, if that's what I decide to do, because that's something I definitely wanted to do in my Ohio State career. Not being able to have done that yet definitely opens the door for me to come back."
Harrison caught 67 passes for 1,211 yards and 14 touchdowns for Ohio State in 2023, leading the team in all categories. No other Buckeyes player had more than 576 yards.
Those figures landed Harrison First Team All-Big Ten honors for a second-straight season. He was also named the Big Ten Offensive Player of the Year. Among other accolades, Harrison is a finalist for the Biletnikoff Award, presented annually to college football's most outstanding receiver at any position.
"I'm definitely blessed to be getting all the recognition that I am for these different awards," Harrison added. "But I think I'd trade it all for a win against The Team Up North and get to [Indianapolis] and play in the Big Ten championship." 
Harrison also led the Buckeyes in receiving during the team's run to the College Football Playoff in 2022, catching 77 total passes for 1,263 yards and 14 touchdowns. With another 1,000-yard campaign under his belt in 2023, he's the first player in Ohio State history to record that feat in consecutive seasons.
For his three-year Ohio State career, Harrison has caught 155 passes for a total of 2,613 yards and 31 touchdowns, averaging 16.9 yards per reception. 
Ohio State finished 11-1 but fell short of the College Football Playoff at No. 7 in the final CFP Rankings. The Buckeyes still have a matchup against No. 9 Missouri in the Cotton Bowl Classic on Dec. 29 at AT&T Stadium in Arlington, Texas remaining. A number of Buckeyes players have entered the transfer portal since the regular season ended, including starting quarterback Kyle McCord, who was a high school teammate of Harrison. 
2024 five-star offensive tackle and Ohio State target announces his commitment
COLUMBUS, Ohio — Ohio State suffered a painful recruiting defeat on Thursday morning, as five-star offensive tackle Jordan Seaton committed to Colorado, he told On3.
Ohio State was in his top seven, but the Washington D.C.-native chose the Buffs to play his college ball.
The IMG Academy product is ranked as the No. 15 overall prospect, per the 247Sports composite rankings. Seaton is rated the No. 1 offensive tackle in the 2024 class and the No. 4 overall player in Florida.
Seaton chose Colorado over Ohio State, Alabama, Florida, Tennessee, Maryland and Oregon. Had Seaton chosen the Buckeyes, he would've been the highest-rated offensive line commitment since Paris Johnson in 2020, and the highest-rated out-of-state offensive lineman to commit since Nicholas Petit-Frere in 2018.
The Buckeyes' offensive line class now has four commits in it: Ian Moore (No. 135), Deontae Armstrong (No. 423), Devontae Armstrong (No. 459) and Gabe VanSickle (No. 613).
With National Signing Day coming in less than two weeks on Dec. 20, it seems as if Ohio State's offensive line class will stay at just four in this cycle.
Stay with Cleveland.com for more on this story.
BET $5, GET $200 BONUS BETS
DRAFTKINGS SPORTSBOOK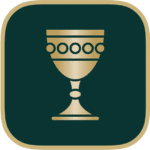 BET $50, GET $250 BONUS BETS
CAESARS SPORTSBOOK

BET $5, GET $200 BONUS BETS & $100 OFF NFL SUNDAY TICKET
FANDUEL SPORTSBOOK

$1,000 FIRST BET OFFER
BETMGM

BET $1, GET $200 BONUS BETS
BET365
The Bet365 Ohio promo is an option for new users following a January 2023 launch. Other sports betting operators available in the state include DraftKings Ohio promo code, FanDuel Ohio and BetMGM Ohio Sportsbook.
---
If you or a loved one has questions and needs to talk to a professional about gambling, call the Ohio Problem Gambling Helpline at 1-800-589-9966 or the National Council on Program Gambling Helpline (NCPG) at 1-800-522-4700 or visit 1800gambler.net for more information. 21+ and present in Ohio. Gambling problem? Call 1-800-Gambler.