Strong storms possible again Tuesday in Alabama
Alabama made it through the night without any reports of severe storms, but a few others could be possible today, according to forecasters.
NOAA's Storm Prediction Center thinks strong to severe storms will be possible today across parts of south Alabama.
There is a Level 2 out of 5 risk for severe weather today from roughly Mobile and Montgomery eastward. A Level 2 risk means that scattered severe storms will be possible.
Most of the rest of south Alabama and the southeastern part of central Alabama has a Level 1 severe weather risk today and could have to deal with isolated severe storms.
The National Weather Service said the strongest storms could generate a tornado, wind gusts up to 60 mph and heavy rain.
Parts of Alabama (in brown below) will also be under a wind advisory a little longer this morning. The area in red in north Alabama's Jackson County is under a flash flood warning until 11:15 a.m.:
Storms overnight remained below severe limits. That has the potential to change later today as temperatures rise and instability rates increase across parts of south Alabama, according to the weather service.
Storms are expected to move from west to east today and clear out later this afternoon. However, a few showers could linger through the day and possibly into Wednesday in some areas.
Winds could also be gusty at times through the afternoon.
There will also be the chance of a few showers on Thursday, Thanksgiving Day, but the weekend looks to stay on the dry side before another weather system arrives late Sunday into Monday.

Alabama Center for Oral Surgery and Dental Implants is open for business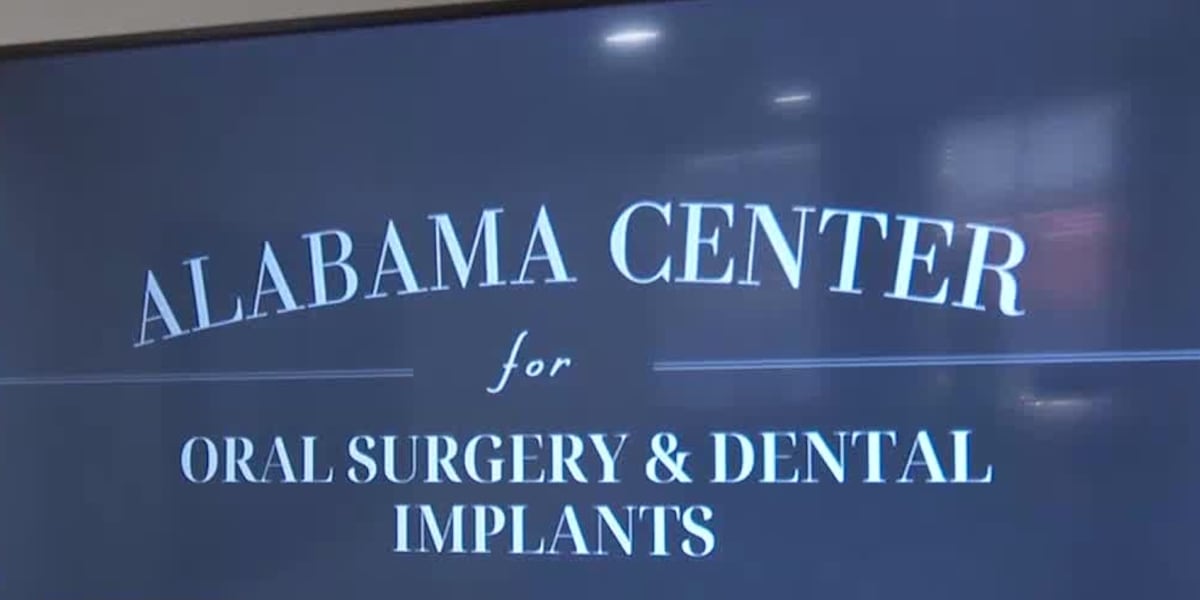 DOTHAN, Ala. (WTVY) – Downtown Dothan has a new dental practice.
The Alabama Center for Oral Surgery and Dental Implants officially opened with their ribbon cutting on Tuesday. The two-doctor practice specializes in dental extractions, facial fractures, and sports injuries.
It is the latest business to add diversity to the city's center. Nested along Foster Street, it joins restaurants and others rejuvenating the historical area.
"We know Dothan has a big need with a growing population. We are excited to join the community economically, and support the entire dental and medical community," co-owner Barrett Tolley said.
The oral surgery center is located at 188 North Foster Street and opens from 7:30 a.m. to 3:30 p.m.
Downtown businesses are expected to boost in number with Opera House improvements and other development projects to follow in downtown Dothan.
Subscribe to our News 4 newsletter and receive the latest local news and weather straight to your email every morning. Get instant notifications on top stories from News 4 by downloading our mobile apps.
Copyright 2023 WTVY. All rights reserved.
GOP Primary debate candidates dwindle to 4 ahead of Alabama showcase
Wolf Hybrids Are Legal to Own in Alabama, Where Infant Was Fatally Attacked




Skip to content