'Should be concerned': Congress opens up on new threats posed to US labor market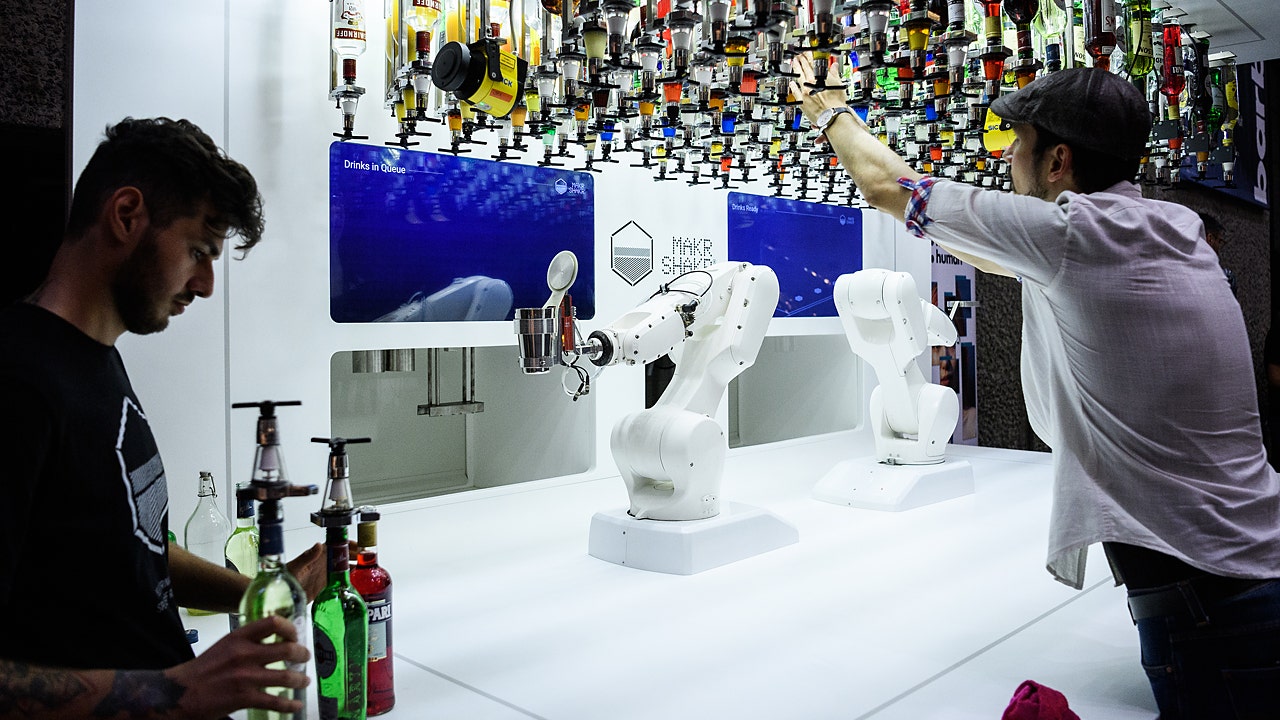 WASHINGTON, D.C. – Congressional lawmakers told Fox News they're concerned about how artificial Intelligence will impact the job market, but were unsure how to approach the issue.
"I don't have answers," Rep. Adam Smith, a Democrat, said. "There's no question AI is an incredibly disruptive technology, and we should be closely looking at the implications of it and how best to handle those implications."
Republican Rep. Ben Cline said he was less concerned.
"New technologies have come and gone, and with them you have displacement, not necessarily jobs lost, but jobs added and jobs shifting," he said. "For AI, my concern is less with job displacement and more with national security dangers and protecting that national security infrastructure from AI."
WATCH CONGRESSIONAL LAWMAKERS SOUND OFF ON HOW AI COULD THREATEN AMERICAN JOBS:
WATCH MORE FOX NEWS DIGITAL ORIGINALS HERE
AI advancements could reduce or eliminate 300 million jobs globally, and could cause a "significant disruption" across labor markets, according to a Goldman Sachs analysis published in March.
Most restaurant jobs could be automated in the next five to 10 years, a tech CEO whose AI has placed over a million drive-through orders, told Fox News this week. Lawmakers have repeatedly voiced concern over AI.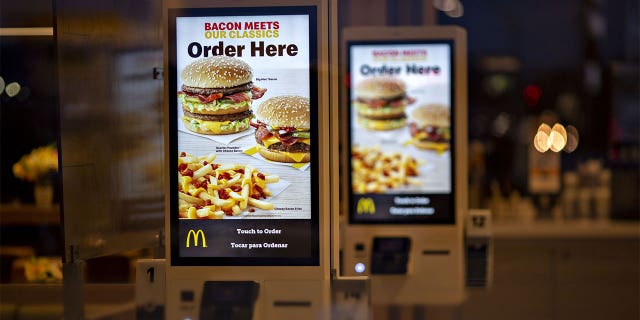 "I think AI is a danger. It does replace Americans' jobs," Rep. Marjorie Taylor Greene said. "This is where Congress—we have to work harder to figure out how to control this."
"There's many dangers to American jobs, not just AI. It's people coming across the border, competition from other foreign countries," the Georgia Republican continued. "We have to do everything we can to protect American jobs, including against AI."
DID JOE BIDEN OR KEVIN MCCARTHY CAVE IN DEBT CEILING NEGOTIATIONS? CONGRESS SOUNDS OFF
Rep. Byron Donalds of Florida also said AI is a concern for workers. 
"When you're trying to replace jobs, the American people should be concerned about that," the Republican said. "With AI, I think there's a lot of stuff that we need to study up on and get to know it very, very fast."
House members from both parties told Fox News the country needs better education on AI to ensure the labor market is ready for next-generation jobs.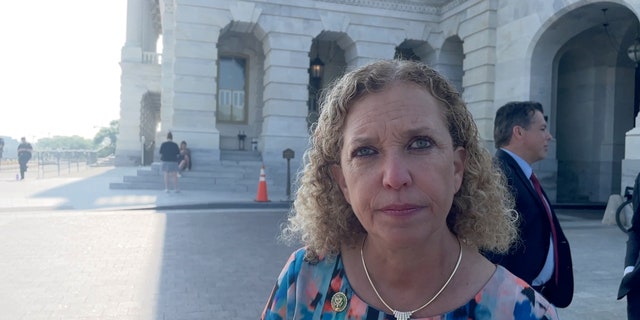 "Experts that were part of creating this technology say that it's an existential threat to humanity," Rep. Debbie Wasserman Schultz, a Democrat, told Fox News. "We might want to listen."
Republican Rep. Mike Flood said the U.S. must prepare students for the skills needed in the digital generation, including AI coding. 
"We're going to need a lot higher-skilled workers in the workforce, and that requires our educational system to step up," Flood told Fox News. 
"Let's work hard like we did when we decided we wanted to go to the moon and our entire nation put our strength behind it," he said. "We need to do that now with our kids, get them the skills they need and, you know, be ready for 2030."
To watch lawmakers' full interviews, click here.

Video: Biden Says MAGA Movement Rejects Basic Beliefs of Democracy
new video loaded: Biden Says MAGA Movement Rejects Basic Beliefs of Democracy
transcript
Biden Says MAGA Movement Rejects Basic Beliefs of Democracy
President Biden delivered a blistering and direct attack on former President Donald J. Trump during a visit to Arizona.
There's something dangerous happening in America now. There's an extremist movement that does not share the basic beliefs in our democracy — the MAGA movement. Not every Republican, not even a majority of Republicans adhere to the MAGA extremist ideology. I know because I've been able to work with Republicans my whole career. But there's no question that today's Republican Party is driven and intimidated by MAGA Republican extremists. Their extreme agenda, if carried out, would fundamentally alter the institutions of American democracy as we know it. My friends, they're not hiding their attacks. They're openly promoting them. Attacking the free press as the enemy of the people. Attacking the rule of law as an impediment. Fomenting voter suppression and election subversion. Did you ever think we'd be having debates at your stage of your careers where banning books, banning books and burying history. Extremists in Congress more determined to shut down the government, to burn the place down than to let the people's business be done.
Recent episodes in U.S. & Politics
Former Michigan marijuana board head gets almost 5 years in federal prison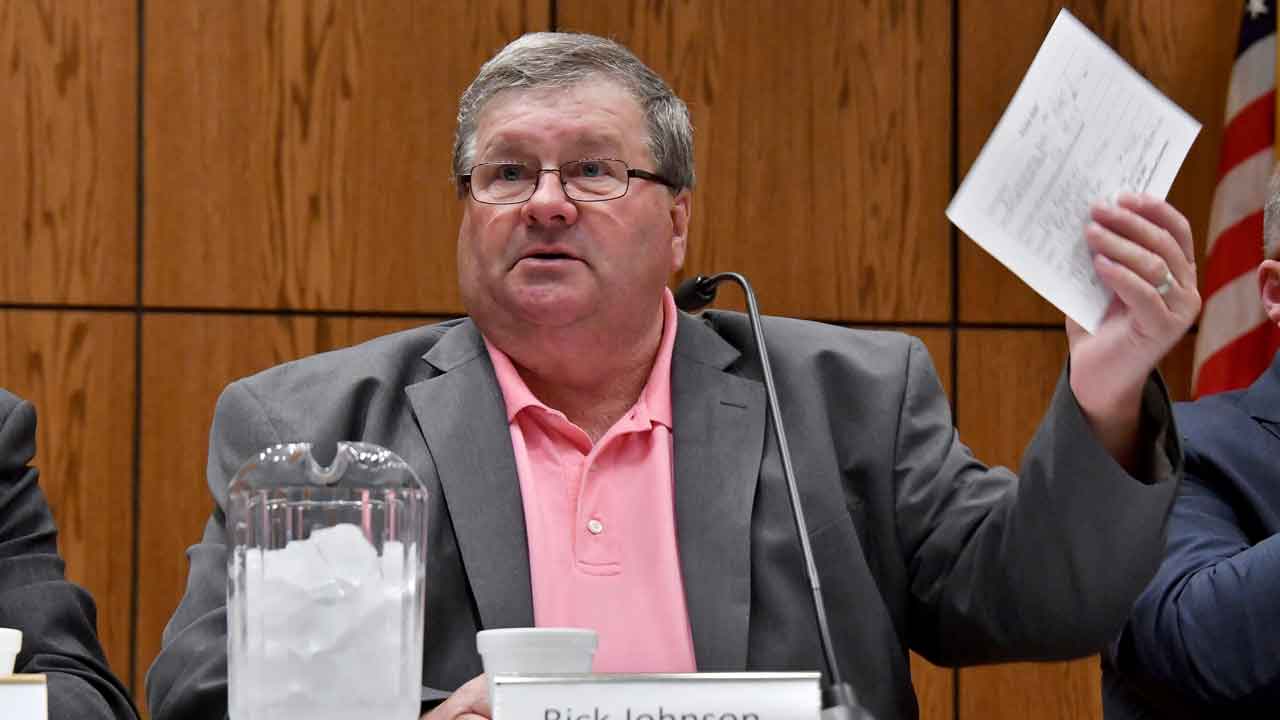 A man formerly known as a powerful Michigan lawmaker was sentenced Thursday to nearly five years in federal prison for accepting bribes as head of a marijuana licensing board.
Rick Johnson admitted accepting at least $110,000 when he led the board from 2017 to 2019.
"I am a corrupt politician," Johnson told the judge, according to The Detroit News.
FORMER HEAD OF MICHIGAN MARIJUANA LICENSING BOARD PLEADS GUILTY TO BRIBERY
Johnson was a powerful Republican lawmaker years ago, serving as House speaker from 2001 through 2004. He then became a lobbyist, and ultimately chair of a board that reviewed and approved applications to grow and sell marijuana for medical purposes.
U.S. District Judge Jane Beckering sentenced Johnson to about 4.5 years in prison.
"You exploited your power, and you planned it out even before you got the appointment," Beckering said.
Two lobbyists who referred to Johnson as "Batman" in text messages have also pleaded guilty to bribery-related charges. A Detroit-area businessman who paid bribes, John Dalaly, was recently sentenced to more than two years in prison.
FEDS LAND FIRST GUILTY PLEA IN MICHIGAN MARIJUANA BOARD CORRUPTION PROBE
Prosecutors had recommended a nearly six-year prison term for Johnson. In a court filing, they said one of the lobbyists paid for him to have sex with a woman.
"Rick Johnson's brazen corruption tainted an emerging industry, squandered the public's trust and scorned a democracy that depends on the rule of law," U.S. Attorney Mark Totten said after the hearing.
Michigan voters legalized marijuana for medical purposes in 2008. A decade later, voters approved the recreational use of marijuana.
Gov. Gretchen Whitmer abolished the medical marijuana board a few months after taking office in 2019 and put oversight of the industry inside a state agency.
Higher wages are coming for California's fast-food workers. Here's what to know about the new law
Gov. Gavin Newsom on Thursday signed into law a sweeping deal his office helped forge between fast-food companies and unions that will give workers in the industry a pay increase next year.
The legislation represent a rare peace agreement, hammered out in negotiations over the summer, that allows businesses and unions to avoid a costly statewide ballot measure fight over wages.
"I can assure you this wasn't easy," said Newsom, who signed Assembly Bill 1228 surrounded by ecstatic union workers in Los Angeles. "That was a tectonic plate that had to be moved."
Beyond the complex politics involved, the deal provides a series of benefits to workers, and some key concessions to employers, that will kick in next year.
Here's what you need to know about the agreement:
What will the new law do for workers?
The law Newsom signed Thursday has several perks for workers, including:
A pay increase to $20 per hour on April 1, which applies to California workers employed by any fast-food chain that has more than 60 locations across the country. California's minimum wage is currently $15.50 for all workers. Statewide, the increase is estimated to affect more than 500,000 workers.
The possibility of annual wage increases, beginning Jan. 1, 2025, of either 3.5% or an amount based on average changes to the consumer price index each year, whichever is lower. A council of representatives of workers and employers will work with state agencies to determine if future increases should be given and if the bumps would apply to fast-food workers statewide or in specific regions.
In addition to wages, the council can also work with state agencies to recommend minimum standards for employee hours and other working conditions.
As part of the larger agreement, the Service Employees International Union California avoids a ballot measure fight that would have cost millions of dollars and can instead redirect union workers to knock on doors and make calls in support of other labor priorities in 2024.
How is this different than the prior fast-food law that was signed last year?
Labor unions successfully pushed Assembly Bill 257, also known as the Fast Food Accountability and Standards Recovery Act, through the state Legislature last year.
The initial fast-food law, which Newsom signed last September, created a statewide 10-member fast-food council and regional councils composed of labor and employer representatives tasked with setting minimum wage, employee hours and working condition standards in California.
Under the law, the council could have increased the minimum wage up to $22 an hour in 2024 for employees of chains with more than 100 restaurants.
Fast-food companies quickly launched a successful campaign to qualify a referendum on the ballot to reverse AB 257, which paused the law from taking effect until a statewide vote in November 2024.
Under the new agreement reached between fast food companies and labor, the referendum will be removed from the ballot and the new law, AB 1228, will override AB 257 from last year.
What did fast-food companies get out of the deal?
Under the final five-year peace agreement that expires in 2029, fast-food companies won some concessions and staved off several potential burdens that unions created as incentives to convince businesses to come to the table and negotiate. Those include:
Unions agreed to pause efforts to pass a law to make fast-food franchisors legally liable for labor violations committed by franchisees, which could have increased legal costs and fines for corporations.
Localities will not be able to force fast-food companies to increase wages regionally for workers beyond bumps approved by the state.
Labor had convinced state lawmakers and the governor to revive the defunct Industrial Welfare Commission under the state budget earlier this year. The commission would have had more authority to raise wages without limits and to enact workplace conditions for fast-food and other California industries. The commission served as an insurance policy for unions if the fast-food industry's referendum on AB 257 succeeded and the original fast-food council was nullified. Lawmakers agreed to defund the IWC as part of the deal.
Fast-food companies also save millions of dollars by calling off the referendum battle over AB 257.
Who will sit on the new council?
The new Fast Food Council, which is similar to the original council created under AB 257, will consist of nine voting members:
Two representatives of the fast-food restaurant industry
Two franchisees or restaurant owners
Two restaurant employees
Two advocates for fast-food restaurant employees.
One member of the public who is not affiliated with either side and will serve as chair.
The council will also have two non-voting members from the Department of Industrial Relations and the Governor's Office of Business and Economic Development.