Minneapolis council still at stalemate on future of 3rd Precinct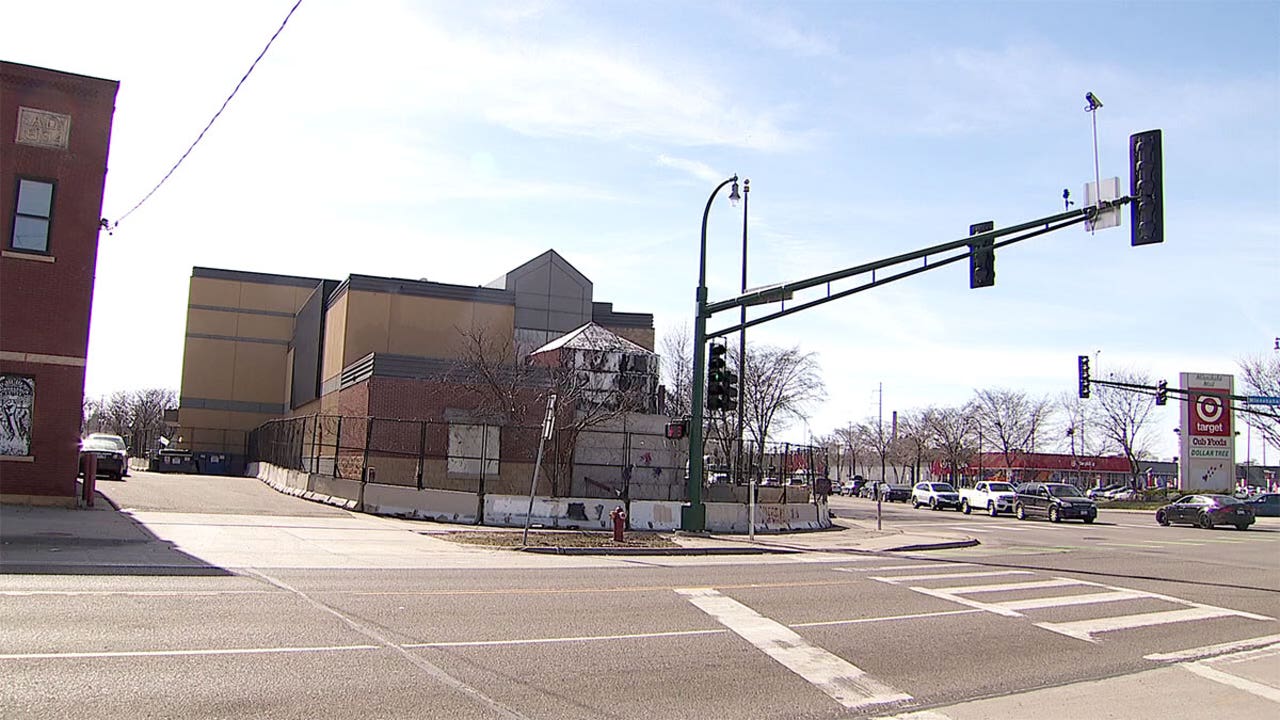 MINNEAPOLIS (FOX 9) – The Minneapolis City Council discussed on Tuesday where the new location for the 3rd Precinct will be. Despite months of feedback, the precinct's future remains uncertain.
Tuesday's meeting comes after the mayor sent a stern letter Monday urging the city council to make a decision. During the meeting, a council committee once again took the latest idea for the 3rd Precinct off the table.
The question of where to place the 3rd Precinct has been a topic of discussion since it was burned down in 2020 during the unrest that followed the murder of George Floyd. Originally, there were plans to put it on Minnehaha Avenue, but those plans fell apart.
While some advocate for rebuilding at the original location, others argue that it would be too traumatic. Council President Andrea Jenkins suggested placing it in the Century Plaza Building and sharing the space with the 1st Precinct. However, the committee voted unanimously Tuesday to drop that option.
"We shouldn't feel rushed on making a decision on these significant matters," said Linea Palmisano, representing the 13th Ward.
"I was under the impression that we unanimously made that decision. So I'm really confused by this proposal that's being brought forward today," said Andrea Jenkins, Council President, Ward 8.
Jenkins' plan would have added floors to the Century Plaza building, to temporarily house the precinct, while the council figured out a permanent home.
"Two floors, actually a third we didn't even need. A couple of hundred extra parking spots. $30 million, ten-year term—none of those points were interesting to me, so let's move on," said Lisa Goodman, representing Ward 7.
The primary concern seemed to be the cost, especially given that the location was only temporary and located just outside the 3rd Precinct. No new location was announced Tuesday, although one council member mentioned having found a different viable option to consider.
The mayor stated in his letter that if the council won't make the decision, they should give him the authority to do so, a move that seems unlikely at the moment. For now, the future location of the 3rd Precinct remains unknown.

Ramstad: Minneapolis-St. Paul Airport to get $1B upgrade next year, impressively without taxpayer money
Minneapolis City Council can't decide what to do about a police station. The city's school district is driving to a fiscal crisis. St. Paul's council experiments with universal basic income while it can't afford to clear snow from its streets.
If you need to regain some confidence in Twin Cities public officials, take a look at the Metropolitan Airports Commission. It is having no trouble making decisions nor affording them.
At the MAC's recent State of the Airport luncheon, leaders explained the Minneapolis-St. Paul International Airport will undergo about $6 billion of construction and expansion between now and 2040.
The first $1 billion of it will be spent next year, in a frenzy of activity that will transform the Delta concourses in Terminal 1. That spending also covers an addition to Terminal 2, which means two new gates for Sun Country and the expansion of two others that the local airline uses.
"There will be a lot of construction work starting next year," Brian Ryks, chief executive of the MAC, told me after the luncheon.
Next year's capital spending at MSP is about the amount it took to build U.S. Bank Stadium from 2014 to 2016.
And unlike the stadium, no taxpayer money is involved. The airport commission was created by the Legislature 80 years ago but gets no funding from it.
"The idea of having your airport run by a public corporation basically combines the best of a public entity with the best of a private entity," said Rick King, in his second term as chairman of the MAC board of commissioners, in an interview last week.
"Our spending basically goes along our revenue, which sounds more business-oriented. Our focus on the customer is business-oriented. Yet, we have government-based retirement plans, government-based appointments for commissioners and procurement policies and things like that," King said.
About one-third of the MAC's $447 million in revenue this year will come from fees imposed on airlines. They pay $4.19 for every 1,000 pounds that an aircraft weighs when it hits the runway at MSP. For example, an airline pays about $385 to land an empty 737, which weighs 92,000 pounds.
That fee — eventually passed on to customers and thus a factor in the relatively expensive tickets at MSP — is about the middle of what big hub airports charge to airlines. Atlanta, Charlotte and DFW charge less than half that rate, while O'Hare, JFK and LAX charge considerably more.
The MAC is entitled to impose a tax in the metro area, but it doesn't. It issues bonds when it wants to undertake capital projects, and repays them out of its future revenue.
"We don't have to wait until the Legislature meets. We don't have to go to hearings and fight against hospitals and schools and roads and bridges," said King, who retired last year as chief technology officer at Thomson Reuters in Eagan.
With financing under its control, the commission can plan far into the future. By 2040, according to its current long-range plan, Terminal 2 will have grown to 35 gates from 16 today and Terminal 1 will be larger, but with fewer gates, 95 instead of 102 today.
Four concourses in Terminal 1 — A, B, E and F — will be torn down and rebuilt by 2040. The E concourse, used by American, United and Spirit, may be the first to get the big overhaul, Ryks said.
Governance and financing are important. However, the airport wouldn't be where it is today without the right people working hard behind the scenes on tasks that are important but thankless.
For instance, King and Ryks at the luncheon noted that the commission was recently awarded its first patent — for a process that takes the data from MSP's noise monitoring system and turns it into an image.
Noise pollution and abatement is always a hot button for airports, particularly ones like MSP that are close to a city. Over the last decade, the MAC spent tens of millions of dollars to install thicker-pane windows and air conditioners for people who live near the airport.
Since 2001, it has recorded the sounds of arriving planes through a network of microphones that surround the airport for 20 miles. The agency is able to verify noise complaints with the system, and it occasionally identifies aircraft engine problems for airlines.
The imaging identifies other sources of noise, like railroads and trucks, and removes them.
"We can pick out any outliers," said Dana Nelson, the MAC director who oversees noise compliance. "We create a map of a sound event, what the frequency is, what the decibel level is."
The MAC can do more than see the future. It can hear what's happening now.
Ruling likely puts pressure on Minneapolis to settle lawsuit by journalists, observers say
A blistering ruling by U.S. District Judge Wilhelmina Wright this week likely puts pressure on Minneapolis to settle a lawsuit by journalists accusing police of violating their constitutional rights, according to observers with knowledge of such cases.
No trial date has been set, and there is no hint that settlement talks are in the works. But Wright's sharply worded language suggests that the suit brought by the American Civil Liberties Union-Minnesota (ACLU-MN) has been put in a stronger position, several attorneys said.
The Minneapolis City Attorney's Office and the Hennepin County Sheriff's Office had sought to quash the case with a summary judgment motion, but they were rebuffed by Wright.
"If you lose a motion for summary judgment, it typically raises pressure on parties to reach some settlement," said Senior District Judge Kevin Burke, former Hennepin County chief judge.
Wright, Burke said, "is a pretty moderate person. So if you have language [she used], my suggestion is that that record is pretty damning for the city."
Attorney Jordan Kushner, who has frequently brought lawsuits by protesters, said it's been the pattern of the city to settle such cases "once it's clear that they are going to be liable."
Kevin Riach, one of the attorneys representing the journalists, said they had not yet heard from the city, and the City Attorney's Office declined to comment.
"We are always happy to entertain discussions with the city about resolving this matter, but if it doesn't resolve we look forward to proving our case in trial," Riach said.
Former City Council Member Cam Gordon said he believed Wright's ruling puts pressure on the city to settle. "In my experience, the city has preference for settling rather than exposing themselves and the public to the truth," he said.
In her ruling Tuesday, Wright wrote that the record "provides substantial evidence that [Minneapolis Police Department] officers deliberately and systematically targeted journalists, including plaintiffs, who were identifiable as members of the press and not committing any crimes."
She added: "Plaintiffs have provided evidence of continuing widespread, persistent pattern of unconstitutional misconduct by MPD, deliberate indifference by city defendants, and evidence of a causal link between MPD's custom and plaintiff's injuries."
The ACLU-MN also is suing the Sheriff's Office for the alleged mistreatment of journalists and violation of their rights during protests in 2021 in Brooklyn Center after the police shooting death of Daunte Wright, when then-Sheriff Dave Hutchinson was in charge.
The Sheriff's Office, which declined comment Friday, has claimed "qualified immunity" shielding a government official who does not violate an individual's statutory or constitutional rights.
Wright granted summary judgment on one such claim but denied it on another. The Hennepin County Attorney's Office filed a notice Thursday on behalf of the Sheriff's Office with the 8th U.S. Circuit Court of Appeals that it intends to appeal the denial of qualified immunity.
Jeff Storms, an attorney who has represented clients suing the city, said an opinion like Wright's "always puts pressure on a city to resolve the matter."
Robert Bennett, who has also frequently sued the city, said Wright's ruling was consistent with investigative findings of Minneapolis police by the U.S. Department of Justice and the Minnesota Human Rights Department.
The ACLU-MN sued the State Patrol in the same case, but it settled in 2022 after the patrol agreed to an enhanced process for reviewing the complaints of journalists and an injunction preventing the patrol from assaulting or detaining journalists.
Delta adds new MSP route headed to tropical location this winter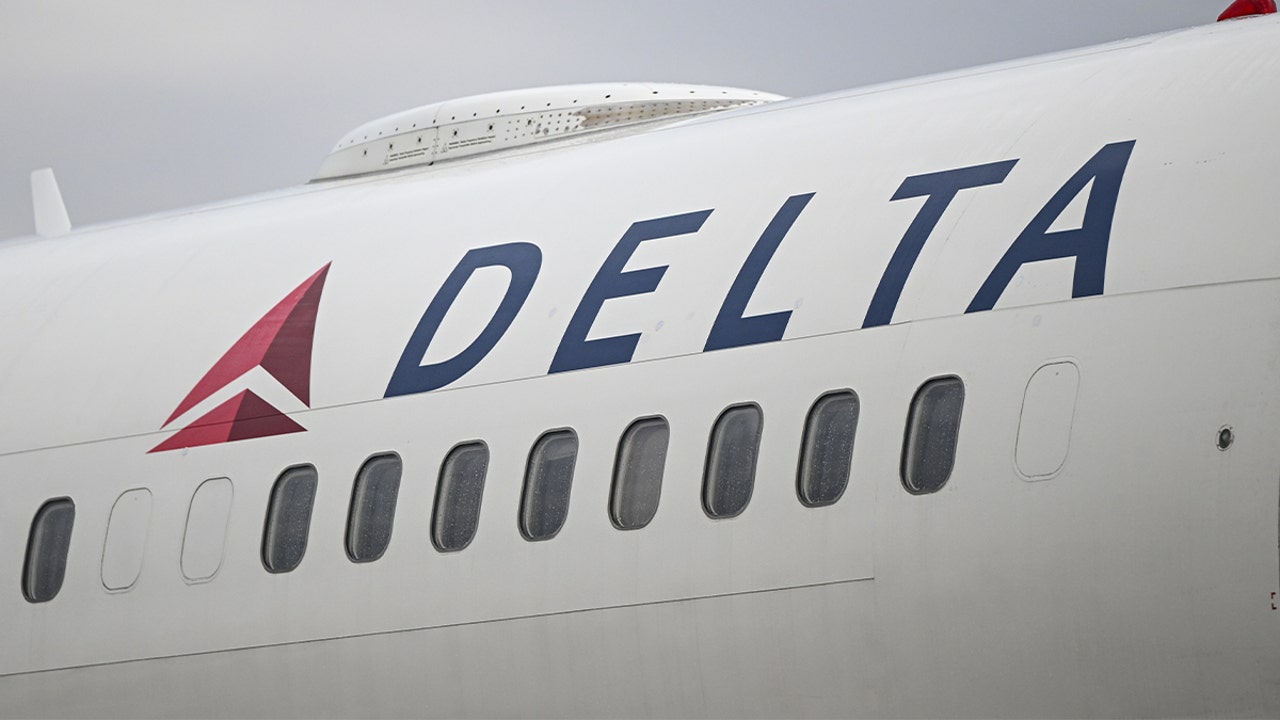 BLOOMINGTON, Minn. (FOX 9) – Following a week of the airline receiving criticism over changes to its SkyMiles program, Delta Airlines has announced a new route from the Minneapolis-St. Paul international Airport (MSP) to a tropical location.
Delta plans to offer a Saturday-only seasonal route from MSP to Providenciales, Turks and Caicos (PLS). Service is expected to go on sale beginning Sept. 30.
The route will be Delta's first non-stop service from MSP to PLS.
The schedule is expected to run from Jan. 20 to April 6, pending market conditions.