Illinois still has one big opportunity ahead
Saturday in Iowa City presented the Illini their biggest opportunity of the season.
Win and they'd clinch bowl eligibility. Win and they'd secure their first win at Kinnick Stadium since 1999, a mountain they've failed so frequently to climb. Win and they'd remain alive in the Big Ten West race entering the season's final week, with a chance to reach Indianapolis for the first — and likely only — time.
In an occurrence that has become frustratingly familiar, the Illini let that opportunity slip right through their hands. Possessing the ball with under seven minutes to play, holding a 4-point lead over one of FBS's worst offenses seemingly should've been enough to close out a victory.
Unfortunately for Illinois, a game script that has played out far too often reared its ugly head when it mattered most.
The offense failed to come up with a put-away score, allowing the Hawkeyes a chance to beat them. The defense, in an effort to hold onto a late lead, gave up one back-breaking play that ultimately proved to be the difference. Some questionable game management and indecisiveness on the final drive sunk any hope of more John Paddock magic.
Illinois did what it's done for most of the 2023 season: compete. Since two uncompetitive losses to Purdue and Nebraska that are still mind-boggling to this day, the Illini have given themselves a chance to win every game. The previous two weeks they were the ones to come away with it in the end. This time, they just didn't do enough.
Opportunities galore presented themselves in the fourth quarter for Illinois to close out a monstrous victory. They failed to take advantage of any of them and it all culminated in a perfect Iowa storm to steal a victory right out of Illinois' grasp.
TCR // Brad Repplinger
Unfortunately, those are the types of losses that linger. A win dangles in front of your face, but you just can't quite grasp it. A win that would've meant a ton to the program and solidified it on a positive path.
Illinois can't let this one linger, however. One opportunity has passed it by, but another one still awaits. One that will have a widespread impact on the program not just in the present, but well into the future.
The Illini will welcome Northwestern to Memorial Stadium in Week 13 for a game that will define its season.
The Illini clinch bowl eligibility with a win. While in the grand scheme of things that may seem insignificant, it's no small feat for Illinois football. It'd mark just the second time the program has played in back-to-back bowl games since 1991.
The keyword when building a program always seems to be momentum. Illinois gained a lot of it last season after finishing 8-5, capping off a breakthrough season with a trip to Tampa for a bowl game. Missing out on the postseason entirely in the year that follows would strip most of that momentum away, while another bowl berth would maintain it and keep the Illini on the right path.
The task won't be as easy as we thought, either.
Formerly interim — now full-time — Northwestern head coach David Braun has miraculously brought the Wildcats to bowl eligibility after Pat Fitzgerald's ugly exit in the offseason.
Regardless of the Cats' surprising success, Illinois can't let its in-state rival come into its building and end its season. If the Illini want this season to be considered a success, if Bret Bielema wants to remain in the good graces of a hungry fanbase and keep himself on track to carry out his quest for consistency, this opportunity cannot be squandered.
Missing out on beating Iowa, while incredibly disappointing, can be reconciled. It's what Iowa does. They find a way to beat you in the most frustrating, heart-wrenching way possible right when you think you have them. It's why they've played in a bowl game in 21 of the last 23 seasons and have won eight or more games in 15 of them.
TCR // Jack Jungmann
Missing out on a bowl berth after losing a rivalry game though? At home? On Senior Day? That can't happen. Saturday's game against Northwestern means so much more than any rivalry, it will help define the Illini's entire season.
That's why Illinois can't let one missed opportunity turn into two.
Flush it. Refocus. Beat Northwestern.
Otherwise, no more opportunities will be left.

College Wrap: Rutgers men's basketball drops Big Ten opener to Illinois
PISCATAWAY — Terrence Shannon Jr. had 23 points and 10 rebounds, and No. 24 Illinois beat Rutgers 76-58 on Saturday in the Big Ten opener for both schools.
Marcus Domask added 15 points for the Illini (6-1), who won at Rutgers for the first time since Feb. 25, 2018.
Austin Williams and Aundre Hyatt scored nine points apiece for the Scarlet Knights (5-2), whose five-game winning streak ended.
The game featured the top two defenses in the Big Ten, with Rutgers holding opponents to 55.5 points and Illinois allowing 58.7. Rutgers shot 33.3% from the field (20 of 60).
Illinois went on a 17-2 spurt midway through the second half to take its largest lead at 67-44. Shannon made three 3s during the run.
The Illini opened the game on a 14-2 run, with Quincy Guerrier contributing seven points, but Rutgers closed within 41-36 at halftime thanks to an 18-9 run over the final 7:06.
TCNJ 76, NJCU 70
EWING — Khalid Bakare came off the bench to score 14 points and lead four in double figures as the Lions (7-1, 3-0) held off the Gothic Knights (2-5, 1-2). David Alexandre added 12 points and nine rebounds as TCNJ won its fifth in a row.
Women's Basketball
Monmouth 62, Rider 42
LAWRENCEVILLE — Kaci Donovan scored 23 points and the defending CAA champion Hawks (3-4) rode a hot start to down their former MAAC rival Broncs (2-5). Taylor Langan tallied 14 points for Rider, which has lost three in a row.
NJCU 69, TCNJ 62
EWING — Izzy Leazier put in 19 points, but the Lions (3-4 1-2) couldn't slow down All-American guard Damaris Rodriguez, who scored a game-high 28 points for the Gothic Knights (4-2, 3-0).
Illinois High School Boys Basketball Schedule, Live Streams in Jackson County Today – December 2
Searching for how to watch high school basketball games in Jackson County, Illinois today? We've got what you need.
Follow high school basketball this season on the NFHS Network! Keep tabs on your family or alma mater and tune in!
Jackson County, Illinois High School Boys Basketball Games Today
Herrin High School at Murphysboro High School
Game Time: 3:30 PM CT on December 2
Location: DuQuoin, IL
Conference: Southern Ill. River-to-River
How to Stream: Watch Here
© 2023 Data Skrive. All rights reserved.
Eye On Illinois: State Police looking to consolidate, triage corruption tips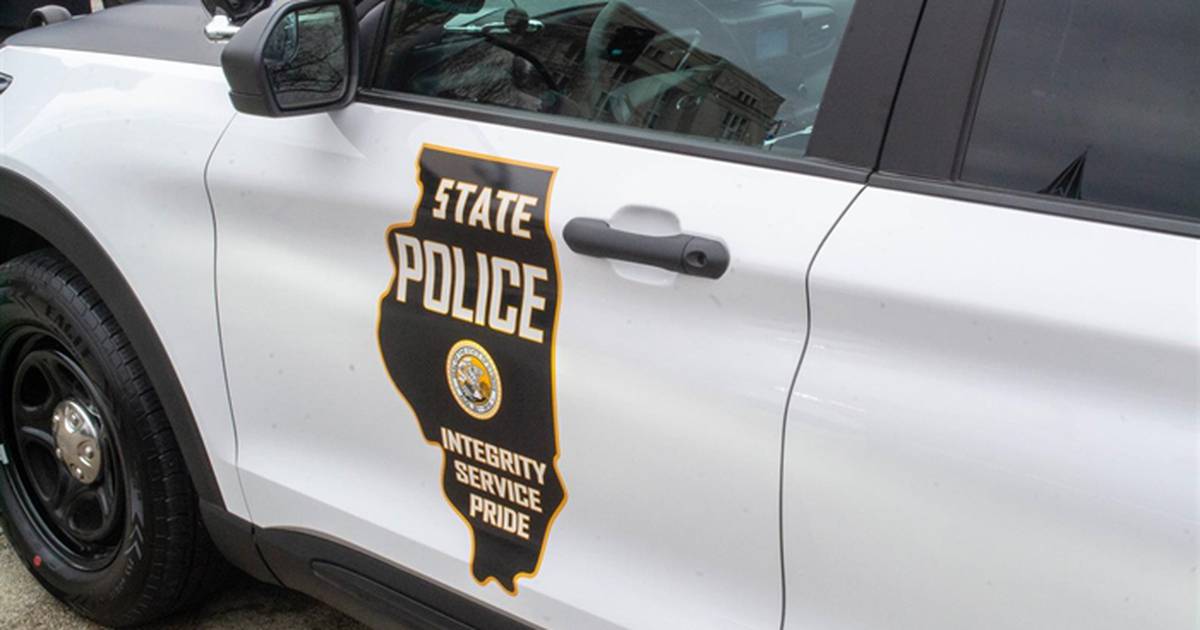 Do you think your state Senator is on the take? Is the city building inspector turning a blind eye to obvious violations? Is the school district CFO skimming off the top?
These and other examples of public corruption are often rumored and rarely corroborated, but perhaps a new Illinois State Police tool can improve outcomes. The agency issued a news release Thursday detailing its new online form allowing average Illinoisans to report public corruption directly to the Special Investigations Unit (tinyurl.com/ISPcorruption).
Reports do not need a name or location, but do require a phone number and email address. Respondents must name the government agency involved, the name and title of the reported subject and offer a detailed summary. The form has optional fields to indicate other agencies notified along with information on witnesses.
"Examples of public corruption may include an elected official steering contracts to friends in exchange for a monetary kickback, overbilling a contractor and embezzling the money, personally benefiting from federal/state-funded programs, wire fraud and money laundering," according to the release. "Having allegations reported to one place will streamline the process and allow ISP to respond more quickly. ISP will triage all online submissions and determine the correct agency to handle the investigation."
Thursday's column explored ISP's fresh data on its updated Clear and Present Danger report system. Here's hoping the agency is similarly detailed on this new effort nine months from now.
RECONSIDERED PRAISE: On Aug. 23, I examined General Assembly turnover data. That column included "a little praise for state Sen. Tom Bennett, R-Gibson City, and state Reps. Mike Marron, R-Fithian, and Lance Yednock, D-Ottawa, who recently announced they won't seek reelection in 2024. All three men have committed to completing their terms and did so with enough time for candidates of all parties to mount clean, incumbent-free campaigns.
"These moves are refreshingly distinct from the mid-term resignation/appointment process, which often triggers downstream vacancies. Retiring without leaving voters a direct voice in your replacement shows sincere respect for the office."
Some slight reconsideration is in order. On Monday, Marron announced he would be leaving his post earlier, resigning Dec. 18 to begin working as president and CEO of Vermilion Advantage, a chamber of commerce based in Danville.
"My new position is nonpartisan, and I am therefore removing myself from all political activity," Marron said in a news release announcing the change.
That's fair, but this choice still creates a vacancy, which means party officials will name a replacement who can enter the 2024 campaign as an incumbent, the end result being another person serving in Springfield without being directly elected – a problem made only worse when the departing lawmaker also has the political power to name their own replacement.
• Scott T. Holland writes about state government issues for Shaw Media. Follow him on Twitter @sth749. He can be reached at sholland@shawmedia.com.