To do: Change your smart speaker settings before the holidays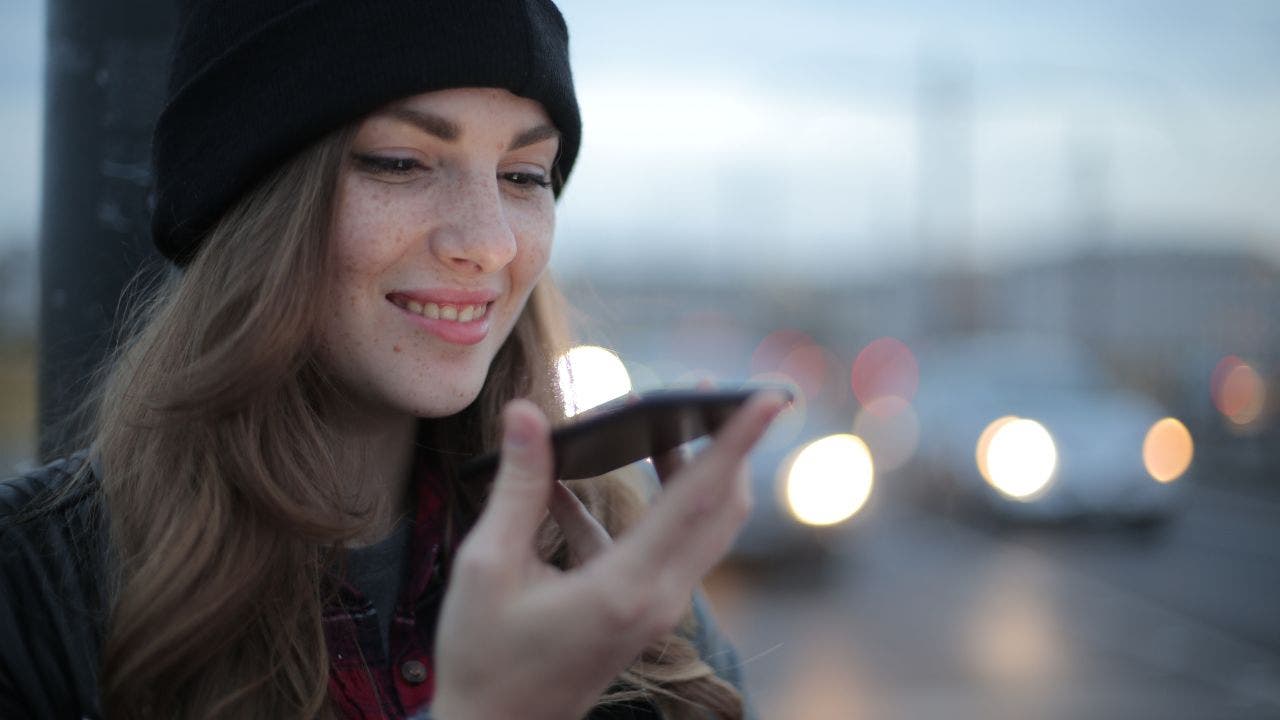 When we have friends and family with kids over, voice assistants can become a favorite attraction. At best, someone will start another "Baby Shark" round, and you'll sing it for a week.
But what if one of those curious kiddos buys toys with your Amazon Echo? Or maybe your niece, Alexis, will have the Echo going haywire. 
That's why it's worth changing a few settings to make your voice assistants safer when guests come knocking. Do it now before the holiday rush!
YOUR SMART ASSISTANT IS LISTENING, BUT DOES THAT IMPACT THE ADS YOU SEE?
Psst, I'm giving away an iPhone 15 (a $799 value)! Try my free daily tech newsletter just once and you're entered to win. Good luck!
Keep kids from shopping on voice assistants
Tech-adventurous toddlers can order things with voice commands before anyone can stop them. That's a massive pain in the wallet and can take lots of service calls to untangle … and yes, it's more likely to happen around the holidays.
Frankly, I'm more comfortable turning voice purchasing off unless it's on something private like my phone. Since Amazon is a big culprit here, it's a good thing you can prevent Alexa from going on a shopping spree. 
Open the Alexa app, select More > Settings, then go to Account Settings.
Here, you can find the Voice Purchasing menu, where you can turn voice purchasing capabilities off entirely.
You can also set up codes to use voice purchasing, but only if you know the passcode.
Google Assistant lets you do something similar to the Payments section in your account. Voice payments aren't on by default, but you can turn them off here if you've set them up before.
HOW TO DIG UP DIRT ABOUT YOURSELF ONLINE
Know your mute buttons
Manufacturers include physical mute buttons on every voice assistant device because they care about our privacy. No, they just do it so they can say they care.
When you have guests and it looks like over-indulgence in voice commands (and/or cocktails) could be a problem, tap mute to stop any commands. Look for the crossed-out speaker icon. For displays, an accompanying switch flips the camera off, too … just in case.
Set up parental controls
From explicit radio shows to downright adult content, there are probably a few things you don't want voice assistants to search for when guests are around (or considering past privacy issues, ever). I have a few parental blocks that prevent this, no matter how naughty or rambunctious people get.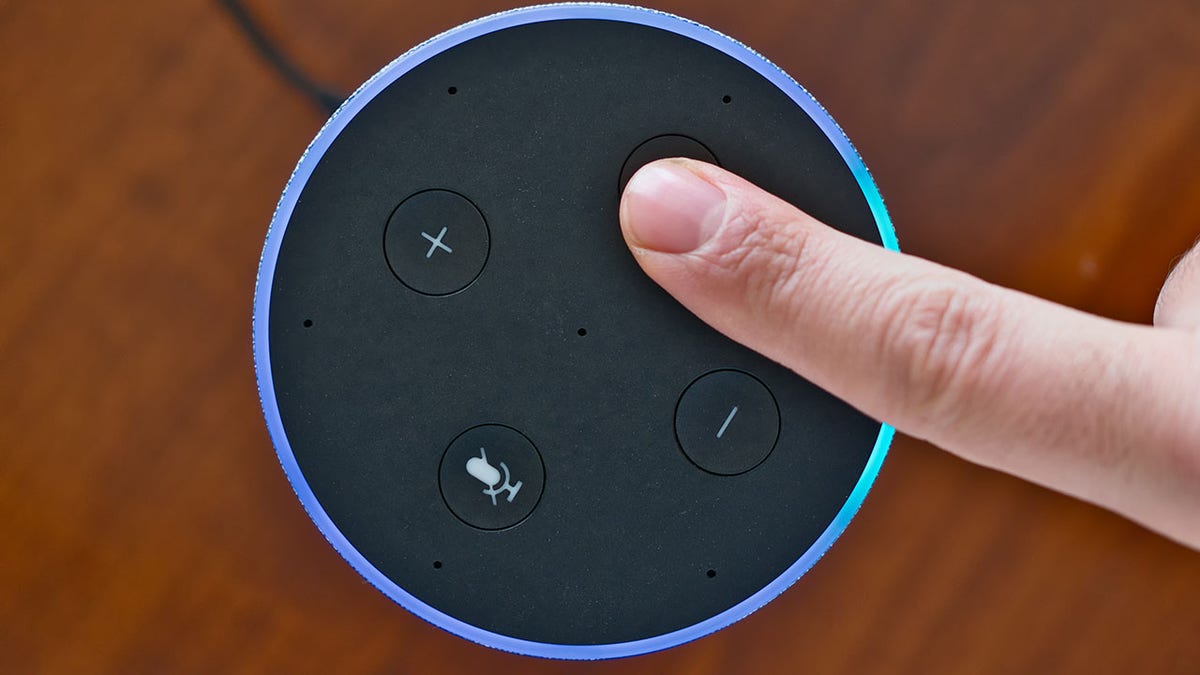 Google Assistant has some of the best options, with an Assistant Parental Controls section for each child user, although this won't affect new users. 
Google Home has several app content filters in the Digital Wellbeing section, where you can add filters to specific devices to block unwelcome content.
If you use Alexa, open the app, select More and head to Settings. In the Music & Podcasts settings, you can find an Explicit Language Filter to enable.
Change your wake word to limit guest use
It's understandable if you don't want just anyone using your voice assistants, especially if you have personalized options — or it's just too annoying. 
DON'T WANT TO DROP $1K ON A NEW PHONE? DO THIS INSTEAD
One thing you could do is change the wake word. Bad news: You can't do this with Siri or Google. Well, there are reports that Google Assistant responds to, "Hey, boobies" (really), but that's probably not what you had in mind. If you use Apple or Google smart home gear, stick with mute.
If you use Alexa, you can change to another recognized wake word.
Go to your Device in the Alexa app and select the settings icon in the upper right.
Tap Wake Word and switch it to something more unique than Alexa. Options include Amazon, Computer, Echo and Ziggy. This time of year, Santa is an option, too.
For more info to help the privacy-conscious, I've got some tips on changing privacy settings to avoid being tracked during the holidays.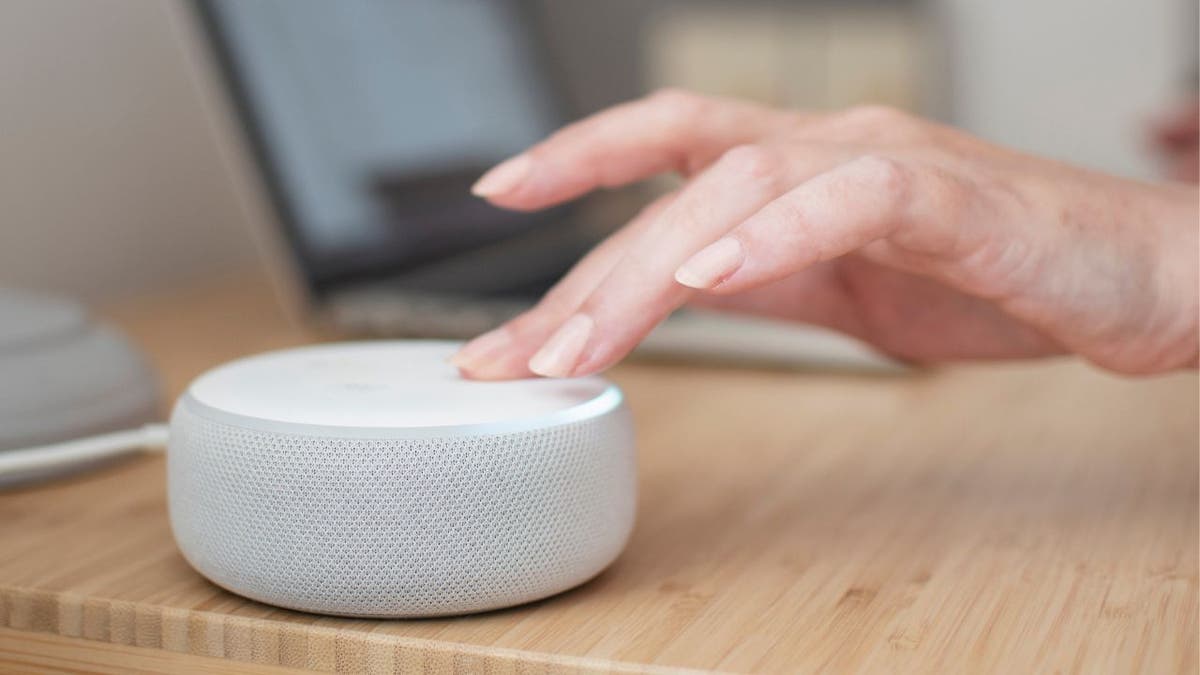 Try my free daily tech newsletter, The Current. Join 509,000 people who trust me, not AI and algorithms. Sign up, and you'll be entered to win an iPhone 15 ($799 value). Good luck!
Keep your tech-know going 
My popular podcast is called "Kim Komando Today." It's a solid 30 minutes of tech news, tips, and callers with tech questions like you from all over the country. Search for it wherever you get your podcasts. For your convenience, hit the link below for a recent episode.
PODCAST PICK: Cybertruck's $50K Fee, hidden AirTag spots & TikTok hacks
Plus, what your social media credentials fetch on the dark web. Get a sneak peek at your coworker's Google calendar. With the holidays looming, we spotlight top scams to dodge. And, insights into YouTube's AI strategy and a quick fix for editing PDFs.
Check out my podcast "Kim Komando Today" on Apple, Google Podcasts, Spotify, or your favorite podcast player.
Listen to the podcast here or wherever you get your podcasts. Just search for my last name, "Komando."
Sound like a tech pro, even if you're not! Award-winning popular host Kim Komando is your secret weapon. Listen on 425+ radio stations or get the podcast. And join over 400,000 people who get her free 5-minute daily email newsletter.
Copyright 2024, WestStar Multimedia Entertainment. All rights reserved.

Reddit says a bug is letting slurs get added to its links
We became aware of a bug, a week or two ago, that allows any words and phrases to be updated and manipulated on a post page hyperlink that leads back to Reddit. We're working with the appropriate partners on a fix. For context, we've found that Google will index URLs that work that it finds, both on and off platform, so if someone shared a link on another platform to one of those arbitrary URLs, Google will crawl and index it, even if we don't "officially" support it.
Holiday hype or hazard? The truth behind TEMU's deals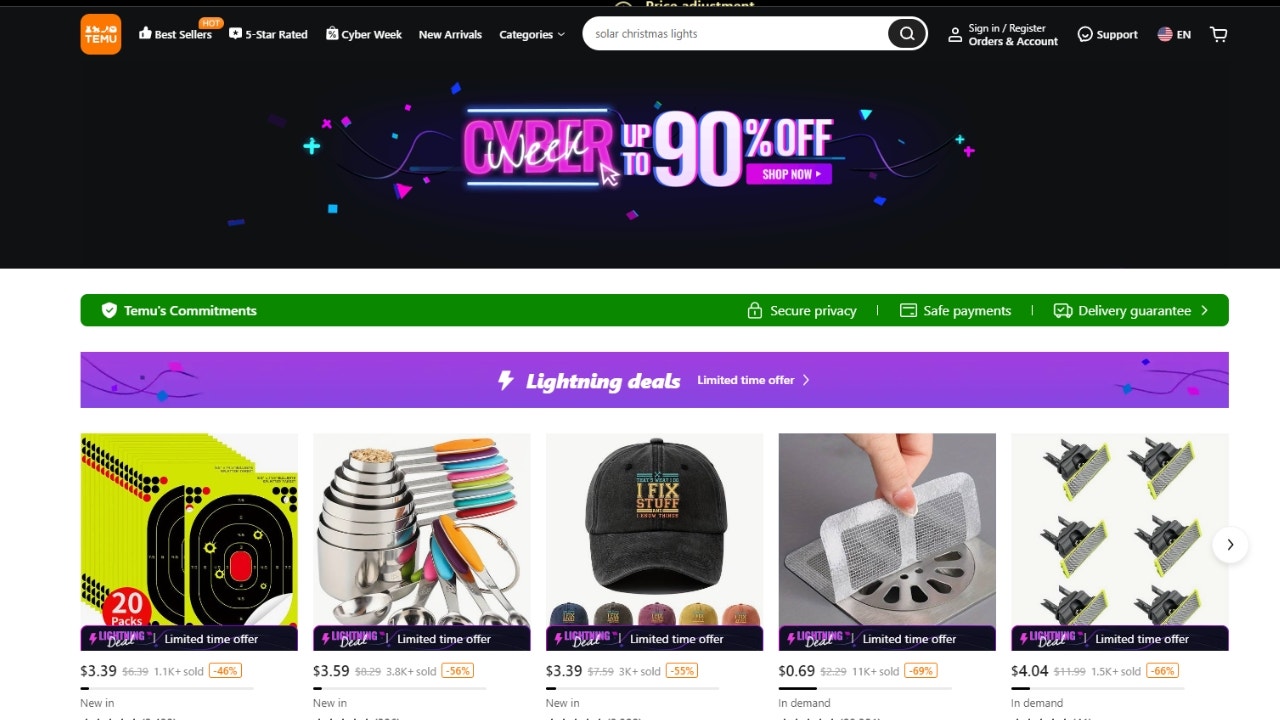 The shopping app TEMU likes to show off its cheap deals, hot steals, and huge discounts. But how reliable are these offers?
The app, which is based in China, has topped the charts on both Google Play Store and App Store, but it also raises plenty of security issues.
CLICK TO GET KURT'S FREE CYBERGUY NEWSLETTER WITH SECURITY ALERTS, QUICK VIDEO TIPS, TECH REVIEWS, AND EASY HOW-TO'S TO MAKE YOU SMARTER
What is TEMU?
TEMU calls itself a "one-stop destination for affordable items, perfect for home decor, electronics, pet supplies, sports and toy selections." TEMU is an acronym for The Everything Marketplace Unlimited.
It is a Chinese e-commerce company that operates mainly in the United States, Canada and Australia. The platform features cheap items for low prices – with deals on everything from cookware, hats and even replacement razor blade heads.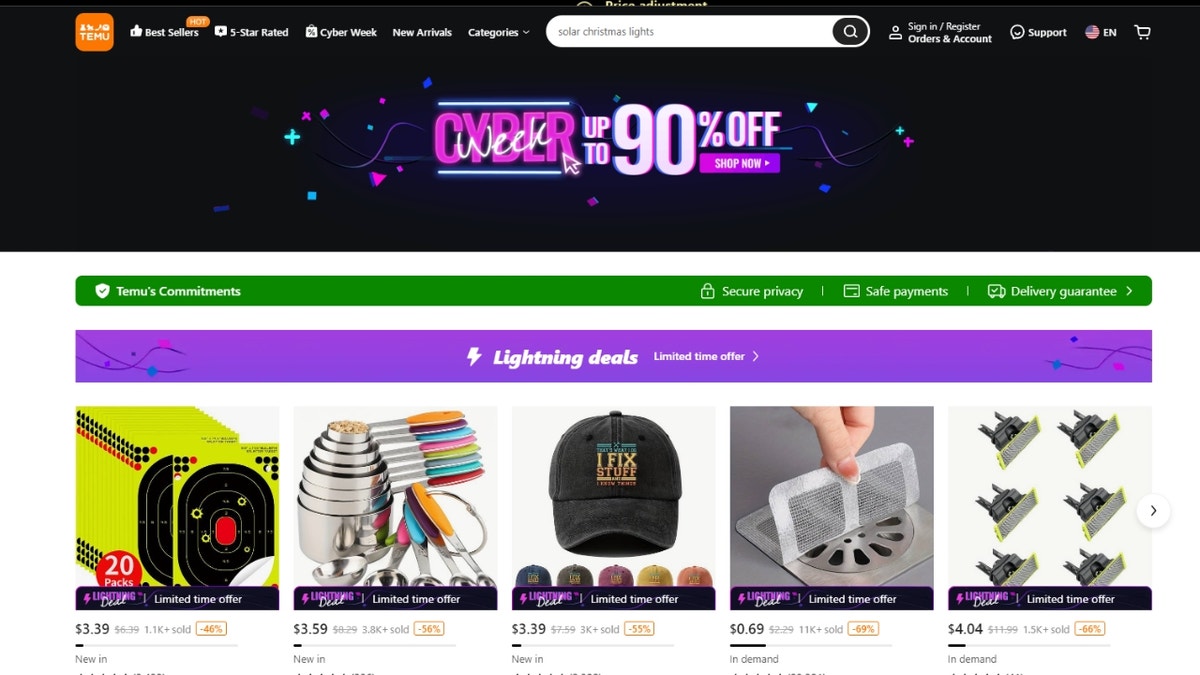 MORE: BEST GIFTS FOR WOMEN 2023
A risky shopping app that may compromise your data and privacy
TEMU has been accused of selling counterfeit goods, violating intellectual property rights and engaging in deceptive marketing practices.
So, your purchase might come with some add-on red flags. The Better Business Bureau already has more than 1,300 customer complaints reported at the time of publishing, and some of those complaints involve stolen data.
A class-action lawsuit filed in New York even claims the app knowingly steals personal information. It even argues that TEMU fails to properly protect people who use its app.
One reader emailed us just this week about TEMU, asking,
"Can you please tell me how to delete an app and especially my credit card info that they have on that app I am referring to TEMU. It's a Chinese app actually – based in China anyway. I need to not use it anymore, but I'm worried that they kept my credit card information on file (I was not given a choice on this when I first ordered from them). Can you help me, please??"
Helping is what we do best. First, let's start off with deleting your credit card data.
MORE: BEST CYBER WEEK LAPTOP DEALS
Deleting credit card information from TEMU
To remove your credit card information from the app, you can follow these steps:
Open the TEMU app and initiate a checkout
Click Edit next to your bank card
You may click Edit or Delete to update your attached bank card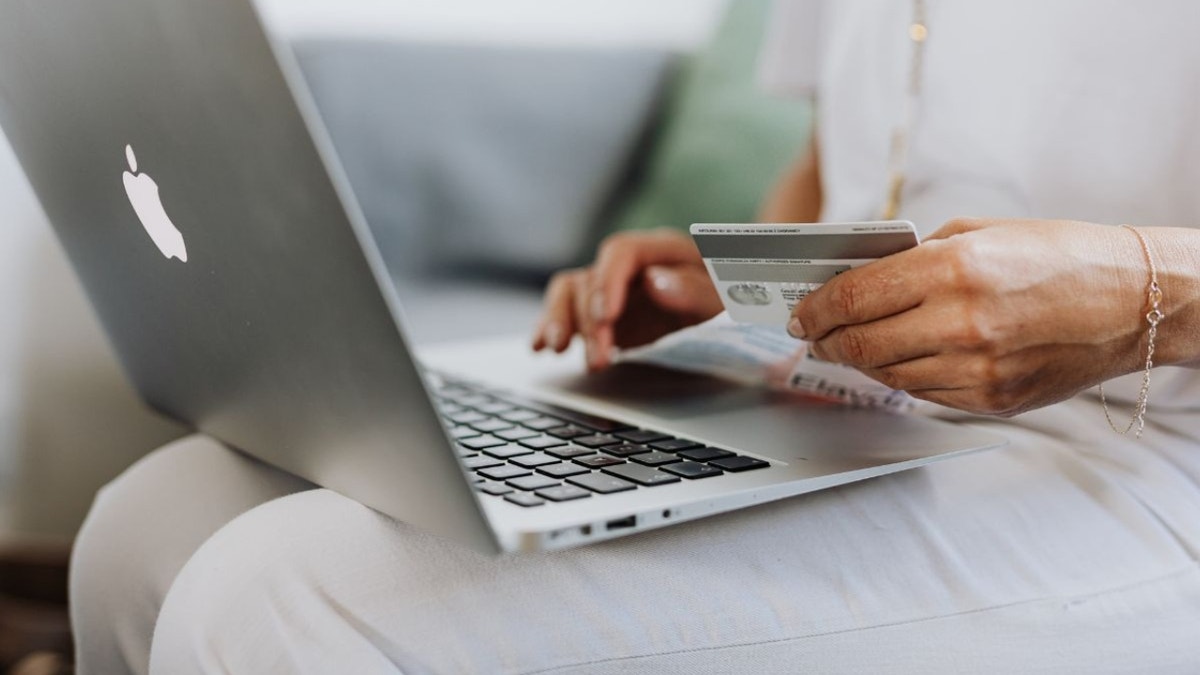 MORE: IS THIS CHINESE-BASED SHOPPING APP SPYING ON YOU?
Chinese-based apps pose security and privacy risks
I would recommend avoiding downloading the TEMU app. If, for some reason, you do have it on your phone, delete it immediately. There is a possibility that it may collect and share personal information with the Chinese government or other third parties, which could put your sensitive information at risk. 
MORE: HOW TO IDENTIFY AND STOP APPS THAT ARE LISTENING TO YOU
How to delete your TEMU account permanently
Go to the You tab at the bottom of the TEMU app
Select Settings
Open Account Security
Scroll down to the bottom and click on Delete Your TEMU Account
Then click on "I Want to Permanently Delete My TEMU Account and All Its Data"
 How to delete TEMU from your devices
iPhone
Long-press on the TEMU app icon on your home screen or app library
Then tap on Delete App or Move to Trash
You can also go to your iPhone settings, find the TEMU app in the list of apps, and tap on Delete App or Offload App
Android
Long-press on the TEMU app icon on your home screen or app drawer,
Then tap on Uninstall or Remove
You can also go to your phone settings, find the TEMU app in the list of apps, and tap on Uninstall or Disable
MORE: BEST GIFTS FOR MEN 2023
If you're even slightly considering using the TEMU App (or have already used it), read this:
1) Do not use your personal or financial information on the app. TEMU may collect, store, and share your data without your consent or knowledge. It may also sell your data to third-party advertisers or hackers.
2) If you have already used your credit card or other payment methods on the app, you monitor your bank statements for any suspicious transactions and potentially cancel these cards altogether.
3) You should also change your passwords and security questions for any online accounts that may be linked to the app. Also, consider using a password manager to generate and store complex passwords.
4) Do not trust the reviews or ratings on the app. TEMU may manipulate or fabricate the reviews and ratings of its products and services to deceive customers and boost its reputation. It may also delete or censor negative or critical feedback from users.
5) You should always do your own research and check other sources of information before making a purchase on the app.
6) Do not fall for the too-good-to-be-true offers on the app. TEMU may lure customers with low prices, free shipping, and huge discounts, but these offers may come with hidden costs, risks, and scams. You may receive counterfeit, damaged, or defective products, or you may not receive anything at all. You may also face difficulties in returning, exchanging, or refunding your orders, or you may be charged additional fees or taxes.
7) You should always read the terms and conditions, policies, and fine print of any offer before accepting it.
8) You should also be wary of any unsolicited emails, messages, or calls from TEMU or its affiliates asking for your personal or financial information or offering you rewards, prizes, or vouchers. These may be phishing attempts to steal your identity or money.
9) Do not keep the app on your device. TEMU may access, modify, or delete your files, photos, contacts, or other data on your device without your permission. 
10) Our overall advice is for you to uninstall the app as soon as possible and scan your device for any potential threats. You should also update your device's software.
11) Use antivirus software on all your devices to avoid falling victim to scammers or hackers targeting you as a result of shopping on the TEMU app or site. Having good antivirus software running on your devices will protect you from accidentally clicking malicious links and will remove any malware from your devices. Get my picks for the best 2023 antivirus protection winners for your Windows, Mac, Android & iOS devices.
12) Use identity theft protection services if you have downloaded the TEMU app or entered your personal information on its app or website. Identity theft protection companies can monitor your personal information (home title, Social Security Number (SSN), phone number, email address) and alert you in the event they become breached. It can also alert you if any of these are being used to open an account. They can also assist you in freezing your bank and credit card accounts to prevent further unauthorized use by criminals. See my tips and best picks on how to protect yourself from identity theft.
GET MORE OF MY SECURITY ALERTS, QUICK TIPS & EASY VIDEO TUTORIALS WITH THE FREE CYBERGUY NEWSLETTER – CLICK HERE
Kurt's key takeaways
TEMU, like many apps based overseas, has plenty to be concerned about. Those concerns grow exponentially when your credit card is attached. The best practice here is to avoid apps that seem too good to be true. If you're getting massive discounts, countless coupons and hefty deals – alarm bells should start ringing in your head.
Have you heard of this suspicious TEMU app before now? Do you think it is worth the risk of using it for a good deal? Let us know by writing us at Cyberguy.com/Contact.
For more of my tech tips and security alerts, subscribe to my free CyberGuy Report Newsletter by heading to Cyberguy.com/Newsletter.
Ask Kurt a question or let us know what stories you'd like us to cover.
Answers to the most asked CyberGuy questions:
CyberGuy Best Holiday Gift Guide
Copyright 2023 CyberGuy.com. All rights reserved.
Bing tests AI Deep Search that turns your simple question into a detailed prompt
Microsoft is readying a new Bing feature that should take the hassle out of coming up with your own AI prompt. The GPT-4-powered capability, called Deep Search, takes your Bing query and expands on it, allowing the search engine to find answers about several topics related to your question on the web.
As an example, Microsoft shows how Bing turns a vague search for "how do points systems work in Japan" into a detailed prompt that asks Bing to:
Provide an explanation of how various loyalty card programs work in Japan, including the benefits, requirements, and limitations of each. Include examples of popular loyalty cards from different categories, such as convenience stores, supermarkets, and restaurants. Show a comparison of the…
Continue reading…