Boy reported missing from Chelsea found safe in Cambridge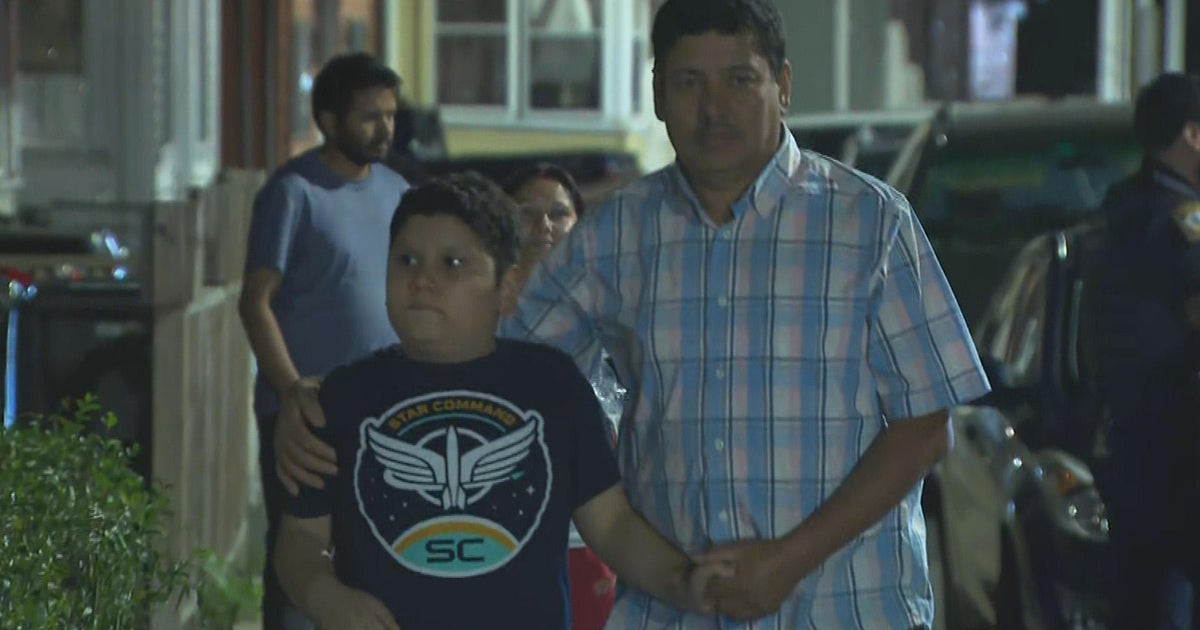 CAMBRIDGE – An 11-year-old boy who went missing from Chelsea Tuesday afternoon has been found safe.
Susant Thapa, who has autism and is non-verbal, was found in Cambridge after a nearly four-hour search. Police said Susant is drawn to pools, which added urgency to their search.
There was an immediate request from police for the public to check their backyards and pools.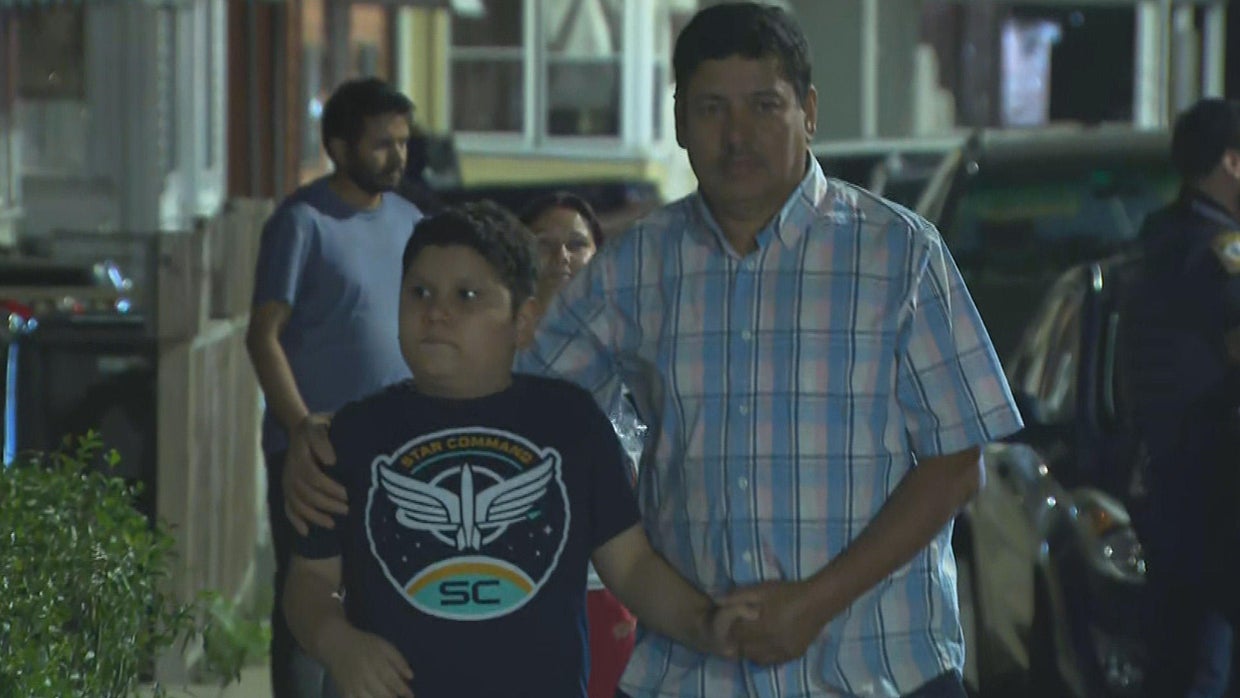 A Cambridge man spotted Susant near an indoor pool and called police.
"It just goes to show if something seems out of the ordinary no matter what it is, if you see something you want to say something right, it doesn't matter what the situation may be," said Chelsea Police Captain David Betz. "If it's out of the ordinary then you should definitely speak up and hats off to that person for doing it."
Susant was reunited with his father Tuesday night.   
State Police believe the boy took a bus to Cambridge. 
Thanks for reading CBS NEWS.
Create your free account or log in
for more features.

Saturday's Powerball drawing inching toward $1 billion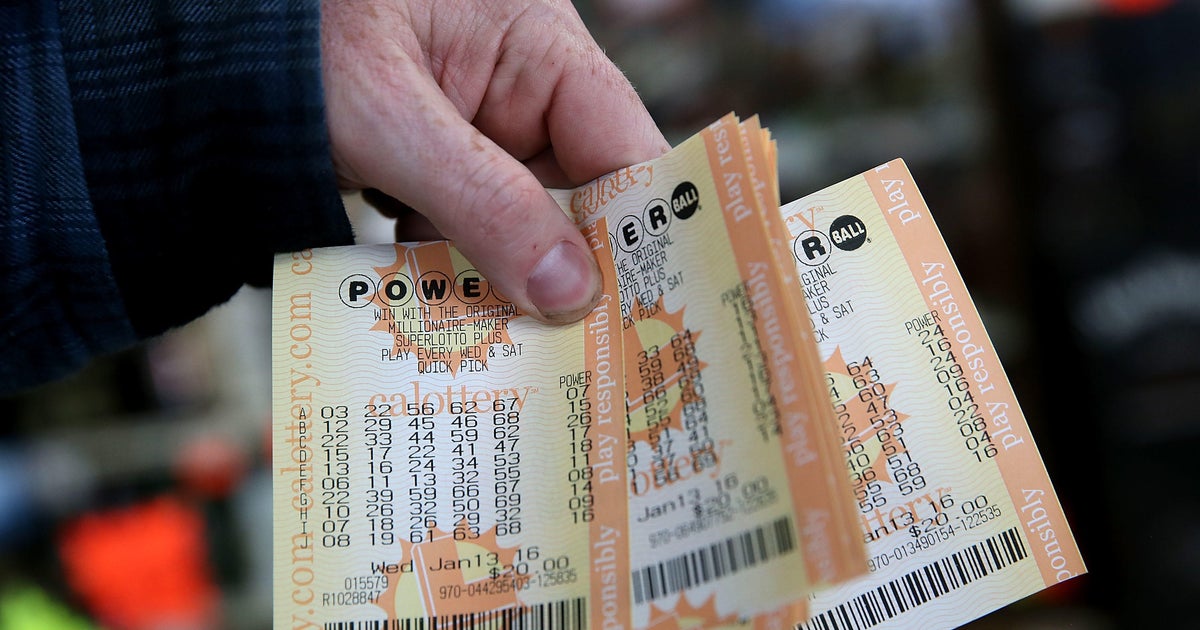 BOSTON – The Powerball jackpot continues to grow ahead of Saturday night's drawing.
The jackpot is now worth an estimated $960 million. The cash option for the winner is an estimated $441 million.
This is currently the fourth largest Powerball jackpot ever. There's been no winner for 30 straight drawings going back to July.
Thanks for reading CBS NEWS.
Create your free account or log in
for more features.
Rupert Murdoch was good for Boston – The Boston Globe
Unhappily, much of what is awful about the contemporary media landscape can also be traced to Murdoch. Of that there is now no better illustration than the Fox News Channel, which he launched in 1996. Fox News began as a refreshing alternative to the stifling liberalism of mainstream TV; its hosts were conscientious journalists like Tony Snow and Chris Wallace; it featured cerebral conservative analysts like Charles Krauthammer and George F. Will. But in recent years, Fox turned into a cynical outlet for the worst sort of right-wing trollery, embracing and promoting the ugly xenophobic populism of Donald Trump and his cultists. Not only did it adopt sins it had long decried in the left-wing media ecosystem — partisan loyalty, blinkered news judgment, the peddling of ideological propaganda — but it did so aggressively and recklessly, especially after the 2020 election. Tellingly, the original motto of Murdoch's flagship network, "Fair and Balanced," was dropped in 2017.
Still, there is more to the Murdoch legacy than cable news, as Boston has particular reason to know.
In the early 1980s, long before Fox News existed, Boston was well on its way to becoming a one-newspaper town. The old Boston Herald American was dying. Its owner, the Hearst Corp., was letting it expire. Local investors had no interest in spending the money it would require to save the city's No. 2 paper.
But the newspaper magnate from Australia did. As he had done with The Sun in London and The New York Post, Murdoch revived a paper that had been headed for bankruptcy. Before long the Herald was once more a vital part of Boston life, breaking stories and providing a distinct editorial voice to compete with the Globe's in the marketplace of ideas. By the time I joined the Herald as its chief editorial writer in 1987, the paper's daily circulation had climbed to 360,000 — something that would have been unimaginable a decade earlier.
And then, of a sudden, the knife was back at the Herald's throat. In what became one of the biggest media stories of 1988, Senator Edward Kennedy — a frequent target of the Herald's journalistic scrutiny and editorial criticism — arranged for an anti-Murdoch provision to be furtively slipped into a massive federal spending bill. At the time, a federal restriction known as the cross-ownership rule prevented any individual from owning both a newspaper and a broadcast station in the same city, unless the Federal Communications Commission granted a waiver. Murdoch, who owned the Herald and the local Channel 25 TV station, had such a waiver, but Kennedy's rider directed the FCC to revoke it, thereby forcing Murdoch to jettison one of his two local properties. (It imposed the same bitter choice in New York, where Murdoch owned a feisty tabloid, the Post, as well as a TV station.)
Since Murdoch's long-term strategy was to create a TV network, most observers assumed — or, in the case of those of us working at the Herald, feared — he would sell the paper. No one was under any illusions about Kennedy's hostile motive. Even the Globe suggested that Kennedy was "settling some nasty political scores in the family tradition" and paving the way for the Herald to be acquired by "owners less hostile to his politics."
I was assigned to write an editorial laying out the Herald's case. It ran across the top of Page 1 beneath the headline "Kennedy's vendetta." The editorial acknowledged that the paper had frequently been critical of the senator and his politics. But whereas the Herald assailed Kennedy openly, it observed, he went after the Herald in a "dead-of-the-night maneuver . . . without debate, without discussion, without deliberation." It felt good to write that editorial. It felt even better when news outlets from Time magazine to USA Today not only quoted it but even reproduced an image of the Herald's front page.
What felt best of all, though, was when Murdoch announced the next day that if he was forced to divest one of his Boston media properties, it wouldn't be the newspaper. "I'm not going to sell the Boston Herald," he declared on CNN. "We're keeping the Boston Herald in spite of Senator Kennedy." He did just that. For the next six years, the Herald remained in Murdoch's portfolio. When he finally did sell it in February 1994, it was to his protégé Pat Purcell, the Herald's longtime publisher. By that point, the Globe — to which I moved the same month — had been bought by The New York Times Co., which would own it for two decades.
Only once did I have a conversation with Murdoch. In 2008 I attended a dinner he hosted to honor recipients of a journalism prize sponsored by News Corp. A few months earlier, Murdoch had become the owner of Dow Jones, the company that publishes The Wall Street Journal. I told him I wished he had chosen instead to acquire the New York Times Co., which was imposing one misery after another on the Globe and its employees.
"Oh, I don't want to own the Times," he replied with a grin. "I want to drive it out of business."
So he said, but if there was one thing Murdoch never wanted to do, it was put newspapers out of business. His sins may be many, but a love of newspapers has always been among his greatest virtues. He helped make possible the last golden age of print newspapers, and he ensured that at least some of them would survive into the digital age. In America today, only a handful of major metropolitan areas still have two daily newspapers. Thanks to Murdoch, Boston is one of them.
Jeff Jacoby can be reached at jeff.jacoby@globe.com. To subscribe to Arguable, his weekly newsletter, visit globe.com/arguable.
Friday's high school scores and highlights
SCHOOL ROUNDUP
FIELD HOCKEY
Maggie Monaghan scored twice for Medway in a 4-0 Tri-Valley League win over Holliston. … Avery Hadfield buried a hat trick to power Dover-Sherborn to a 3-1 win over Westwood.
Senior captain Kate Harrison finished with two goals, while junior Caroline Pitts (goal, two assists) aided Chelmsford in a 4-0 win over Merrimack Valley Conference foe Haverhill.
Ava Vadgama struck for two goals as Lincoln-Sudbury coasted to a 7-0 Dual County League victory over Newton South.
Emily Barbosa led the offense with two goals and an assist, while Rhyan Pitari netted a pair of goals to lead Methuen (5-2-1) during a 6-0 shutout of nonleague opponent Greater Lowell. … Ava Meehan registered a goal and an assist for Bishop Feehan in a 3-2 win over Needham. … Shea Larkee buried a hat trick to propel Norwood past Braintree, 3-0.
BOYS SOCCER
In a Catholic Central League tilt, Caleb Green sniped four goals to propel Cardinal Spellman during a 9-1 romp of Cathedral/Cristo Rey.
AJ Forte (two goals, assist) and Luke Murray (three assists) paced the Peabody (3-2-2) attack in a 5-0 Northeastern Conference win over Danvers.
Kaiky Araujo chipped the goalkeeper to get the winning score for Rockland (7-0), capping off Joao Faria's two goal performance in a 3-2 victory over South Shore League rival Abington.
Joey Carney banged in two goals for Oliver Ames (5-2-1) in a 4-2 Hockomock League win against North Attleboro.
Nate Oliveira and Mason Deneault scored a goal and dished an assist each to help Somerset Berkley (4-1-2) edged Durfee 4-3 in a nonleague clash. … Mehdi Khemmich provided an assist and later hammered the ball into the corner of the net from 30 yards away to lift St. Mary's (Lynn) (6-0-2) to a 2-1 win over Malden Catholic. … Aiden Richards (two goals) and Colin MacPherson (goal) got on the scoresheet for Hanover (4-2-2) in a 3-2 win against Milton.
GIRLS SOCCER
Katherine Ramirez (two goals, assist) and Tahira Johnson (two goals) paced things offensively for Cathedral in a 5-1 nonleague win against TechBoston. … Megan Jakubicka recorded two goals as Sandwich (5-2-1) downed Mashpee, 5-0.
Aly Fernandez found the net twice and dished an assist, and Olivia Dunham supplied two assists as Mansfield topped Milford 5-1 in Hockomock League play. … Anya Zub tallied two goals and an assist as Franklin earned a 4-1 comeback win over Canton.
In the South Shore League, Holly Panttila sniped two goals as Norwell (9-1) cruised to a 6-1 victory over rival Cohasset. … Fallon Ryan finished with two goals and an assist for Hull (6-2-0) in a 3-1 win over East Bridgewater.
Madison Botta, Lilliana Hernandez and Veronica Ortega scored two goals apiece as Saugus (6-2) pulled away for a 7-0 victory over Winthrop in Northeastern Conference action.
Ciarra Terry notched a goal and an assist as Monomoy beat Sturgis East 3-1 in the Cape and Islands League.
Kiersten Higgins hit the back of the net and distributed two assists for North Reading in a 5-0 Cape Ann League win against Rockport.
VOLLEYBALL
Clare Kavolius had 28 assists, mainly finding Sarah Hilliard (15 kills, two aces) and Claire O'Rourke (14 kills, three aces) as Oliver Ames swept North Attleboro 3-0 in Hockomock League action. … Fiona Bailey accrued 21 kills, and Cece Kilroy tallied 15 kills as King Philip (5-3) defeated Sharon, 3-2.
Chloe Marrero grounded 10 kills, while Yahely Gomez had 24 assists as Nantucket downed Sturgis West 3-0 in Cape and Islands League play.
Ella Quin and Nyrah Joseph floored six kills each for Billerica (7-3) in a 3-0 Merrimack Valley Conference win over Dracut. … Sowoll Lee supplied 25 assists, and Jessie Wang scattered 11 kills as Andover (8-1) upended Methuen, 3-0. … Nicolette Licare put up 35 assists, and Julie Hall had 15 kills as Central Catholic (3-6) outlasted Chelmsford, 3-2.
Ava Day registered seven aces and four digs, while Gabby Campbell finished with 14 kills and seven aces as Hamilton-Wenham (7-3) defeated Georgetown 3-1 in a Cape Ann League matchup. … Tess O'Flynn racked up 17 assists, six aces and three digs as Ipswich rolled to a 3-0 victory over Pentucket.
Freshman Lucia Longstreet Lipson's four-point serving run in the third set sealed a 3-0 win for BB&N (4-1) against Nobles in the Independent School League.
Zoey Calitri recorded nine kills, while Olivia Foley tallied seven blocks as Newburyport (8-4) topped Essex Tech 3-1 in a nonleague game. … Tia MacVarish posted five kills, five assists and an ace, while Tess Madden poured in 10 aces as Hanover bested Abington, 3-0. … Caroline Gray did a little bit of everything with 16 assists, seven kills and seven aces, and Bailey Kelly and Brooke Steele chipped in with four kills each for Whitman-Hanson (7-2) in a 3-0 win over Rockland. … Mariah Eaton led the charge offensively with 19 kills and four blocks, and Ellen Swanson spearheaded the defense with 27 digs and nine aces as Dennis-Yarmouth (6-4) came back from an 0-2 deficit to edge Plymouth South, 3-2.
BASEBALL
Malden Catholic has hired former MLB coach David Valdez as its new head baseball coach. Valdez spent several years coaching in Major League Baseball as a hitting coach, international player's assistant and most recently as a player development coach in the Milwaukee Brewers system. In prior years, he was named Manager of the Year after his club finished as Division Champions in the Piedmont Collegiate Summer League in Richmond, VA and had a six-year stint as Manager for the Men's Baseball team at Bunker Hill Community College.
"I have wanted to be a part of the MC baseball program for a long time and I'm extremely
excited about having the opportunity to work with the Lancers." Valdez said. "I am confident
that we will make extraordinary things happen on the diamond and bring back the baseball
performance that MC enjoyed in its rich history to the Catholic Conference."
GOLF
Chris Marsciano and Liam Shepherd shot an even par 35 each as Norwell defeated Abington 145-140 in a South Shore League matchup.
SCORES
GOLF
Hamilton-Wenham 135, Ipswich 100
Norwell 145, Abington 140
FIELD HOCKEY
Barnstable 2, Scituate 0
Bishop Feehan 3, Needham 2
Chelmsford 4, Haverhill 0
Dexter Southfield 1, Thayer 0
Dover-Sherborn 3, Westwood 1
Gloucester 2, Swampscott 1
Lincoln-Sudbury 7, Newton South 0
Lowell 3, Malden 1
Lynnfield 3, North Andover 2
Malden Catholic 4, Hamilton-Wenham 0
Methuen 6, Greater Lowell 0
Medway 4, Holliston 0
Nantucket 4, Sturgis East 0
Norwood 3, Braintree 0
Notre Dame (H) 2, Pembroke 0
Oliver Ames 3, North Attleboro 1
Rockport 5, Northeast 0
Wellesley 3, Wayland 1
Weston 5, Bedford 1
BOYS SOCCER
Attleboro 1, Foxboro 0
Boston International 2, Latin Academy 1
Cardinal Spellman 9, Cathedral/Cristo Rey 1
Catholic Memorial 1, O'Bryant 1
Dartmouth 4, Apponequet 0
Hanover 3, Milton 2
Masconomet 1, Beverly 0
Northeast 6, Lowell Catholic 1
Norwell 1, Cohasset 0
Oliver Ames 4, North Attleboro 2
Peabody 5, Danvers 0
Rockland 3, Abington 2
Sandwich 4, Mashpee 0
St. Mary's (L) 2, Malden Catholic 1
Somerset Berkley 4, Durfee 3
GIRLS SOCCER
Abington 6, Rockland 0
Blue Hills 0, Holbrook 0
Cathedral 5, Tech Boston 1
Dover-Sherborn 0, Needham 0
Franklin 4, Canton 1
Greater New Bedford 5, Southeastern 0
Hull 3, East Bridgewater 1
Mansfield 5, Milford 1
Marblehead 6, Peabody 0
Melrose 3, Wilmington 1
Monomoy 3, Sturgis East 1
Natick 2, Andover 0
Nauset 6, Dennis-Yarmouth 0
North Reading 5, Rockport 0
Norwell 6, Cohasset 1
Reading 5, Rockport 0
Sandwich 5, Mashpee 0
Saugus 7, Winthrop 0
SWIMMING
Andover 100, Lowell 59
Brookline 96, Natick 82
Needham 105.5, Acton-Boxboro 78.5
Wellesley 99, Milton 87
VOLLEYBALL
Andover 3, Methuen 0
Billerica 3, Dracut 0
Boston Latin 3, Newton South 0
Brockton 3, New Mission 2
BB&N 3, Nobles 0
Carver 3, Rising Tide 0
Central Catholic 3, Chelmsford 2
Dennis-Yarmouth 3, Plymouth South 2
Durfee 3, Dighton-Rehoboth 0
East Boston 3, TechBoston 1
Fontbonne 3, Charlestown 0
Hamilton-Wenham 3, Georgetown 1
Hanover 3, Abington 0
Hingham 3, Quincy 0
Holliston 3, Millis 1
Ipswich 3, Pentucket 0
King Philip 3, Sharon 2
Madison Park 3, Boston English 0
Nantucket 3, Sturgis West 0
Newburyport 3, Essex Tech 1
Newton North 3, Lincoln-Sudbury 0
Notre Dame (T) 3, Marblehead 0
O'Bryant 3, Latin Academy 0
Oliver Ames 3, North Attleboro 0
Reading 3, Lynnfield 0
Silver Lake 3, East Bridgewater 1
Triton 3, North Reading 2
Westwood 3, Medway 2
Whitman-Hanson 3, Rockland 0