Lafayette College in Pa. hosting only vice presidential debate in 2024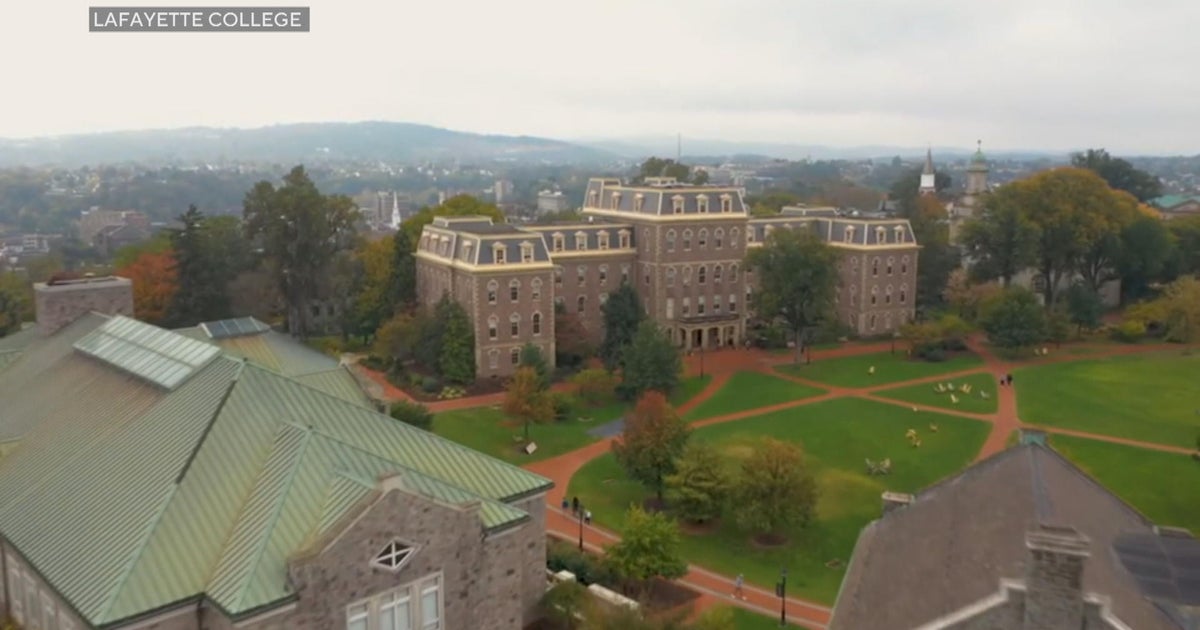 EASTON, Pa. (CBS) — A Pennsylvania college is hosting the only vice presidential debate in the 2024 election cycle.
Lafayette College in Easton will host the VP candidates on Sept. 25, 2024.
The nonpartisan Commission on Presidential Debates announced the debate schedule on Monday.
The first presidential debate will be at Texas State University in September.
The next is at Virginia State University in early October, and the final debate will be held at the University of Utah on Oct. 9, 2024.
This is the first time Lafayette, a private liberal arts college with about 2,700 students, has hosted a debate.
President Nicole Hurd said there will be watch parties on campus and the debate will be incorporated into classroom assignments.
"Higher education, we are engines of opportunity, we are engines of democracy," Hurd said. "It's incredibly exciting to think about Lafayette being part of that process in 2024."
The debate will be held at the college's Kirby Sports Center.  Details about the moderators and formats will be announced next year.
Election Day next year is Nov. 5, 2024.
Thanks for reading CBS NEWS.
Create your free account or log in
for more features.

Westmoreland farmer takes home Pennsylvania Farm Bureau's Barnraiser Award
Westmoreland County dairy farmer Rick Ebert was presented with the Pennsylvania Farm Bureau's highest honor — the Barnraiser Award.
The award was given to former bureau president, Ebert, 63, of Derry Township, during the the group's 73rd annual meeting at the Hershey Lodge. It recognizes his years of service advocating for Pennsylvania agriculture at the county, state and national level.
Ebert, who operates Ebert Family Farms, said he felt honored, giving a nod to his previous 4-H leaders, advisers and extension agents have been committed to agriculture.
"After I got out of college, I wanted to give back to the community with being a 4-H leader … working for the betterment of agriculture."
The Barnraiser Award is meant to recognize those who have spent their lives in dedicated leadership of the agricultural community, according to the bureau.
In addition to his service as the bureau's eighth president from 2014-2022, Ebert served on the American Farm Bureau Federation's board of directors, and was a member of its executive committee. Before becoming Pennsylvania Farm Bureau president, he served as its vice president for 10 years and represented District 16 on its state board of directors from 1996-2004.
Ebert was president of the Westmoreland County Farm Bureau and vice chair of Pennsylvania Farm Bureau's Young Farmer and Rancher Committee, which is now known as the Young Ag Professionals. He led the Dairy State Committee and has presented testimony before the Pennsylvania Milk Marketing Board on behalf of dairy farmers across the state.
Additionally, Ebert received the Mid-Atlantic "Master Farmer" Award in 2009 and the Charles E. Cowan Memorial Award from the Professional Dairy Manager of Pennsylvania in 2008. He was named Farmer of the Year at the 2007 Country Folks Keystone Farm Show.
His farm was recognized with the Westmoreland County Conservation Award in 1983 as well.
Ebert serves as a 4-H leader, superintendent for the Westmoreland County Fair Association and on the St. James Catholic Church Pastoral Council.
"I really enjoy interacting with people," Ebert said.
Megan Swift is a Tribune-Review staff writer. You can contact Megan at 724-850-1204, mswift@triblive.com or via Twitter .
La Salle 93-92 Pennsylvania (Dec 2, 2023) Game Recap – ESPN
PHILADELPHIA — — Khalil Brantley led La Salle with 24 points, including the game-winning 3-pointer with one second left in overtime, and the Explorers took down Pennsylvania 93-92 to take third place at the Big 5 Classic on Saturday night.
Brantley also contributed six rebounds for the Explorers (6-2). Daeshon Shepherd scored 19 points, while shooting 8 of 12 from the field and 3 for 6 from the line, and added eight rebounds. Anwar Gill had 13 points.
Clark Slajchert led the way for the Quakers (5-4) with 33 points. Tyler Perkins added 20 points for Pennsylvania. Nick Spinoso also had 17 points, eight rebounds, eight assists and two blocks.
——
The Associated Press created this story using technology provided by Data Skrive and data from Sportradar.
Pa. State Representative out of Allegheny County introduces two food safety bills aimed at restaurants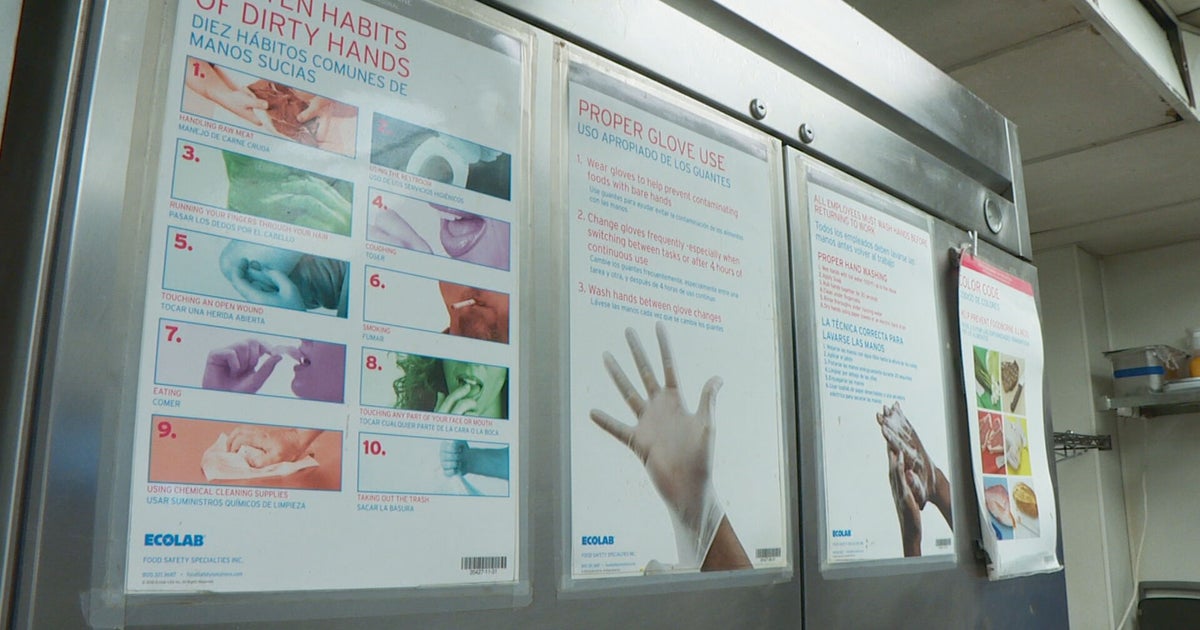 HARRISBURG (KDKA) – Two new bills in Harrisburg are hoping to promote food safety at restaurants across the Commonwealth of Pennsylvania. 
Pa. State Representative Arvind Venkat from Allegheny County introduced two bills – one requiring the health department to create a food allergy awareness program that would require restaurant employees to be educated about common food allergies. 
"Nearly 50 percent of deaths caused by food allergies occurred at restaurants," Rep. Venkat said. "To prevent such deaths, we must improve food safety at restaurants by increasing awareness about food allergies and ensuring restaurants have staff available with the necessary knowledge to avoid cross-contamination, and asking customers to notify restaurants about any food allergies they may have."
A second bill would ask restaurants to include possible allergens on their menus, as well as encourage wait staff to ask customers about any allergy concerns. 
The two bills were introduced as a companion to two bills introduced by a Berks County Pennsylvania Senator, Judy Schwank, both related to food safety. 
"Every Pennsylvanian deserves the ability to enjoy a night at a restaurant without worrying about coming into contact with an item that could compromise their health and safety," Sen. Schwank said. "One in 10 adults in the U.S. has experienced a severe reaction caused by a food allergy. The Food Allergy Legislation Package that I am introducing with Rep. Venkat will add potentially life-saving guardrails and provide customers and food service workers with the information they need to reduce the risk of severe food allergy reactions in Pennsylvania."  
You can read the full legislation on the Pa. House of Representatives website at this link. 
Thanks for reading CBS NEWS.
Create your free account or log in
for more features.