NYC day care owner, neighbor charged in death of 1-year-old after possible fentanyl exposure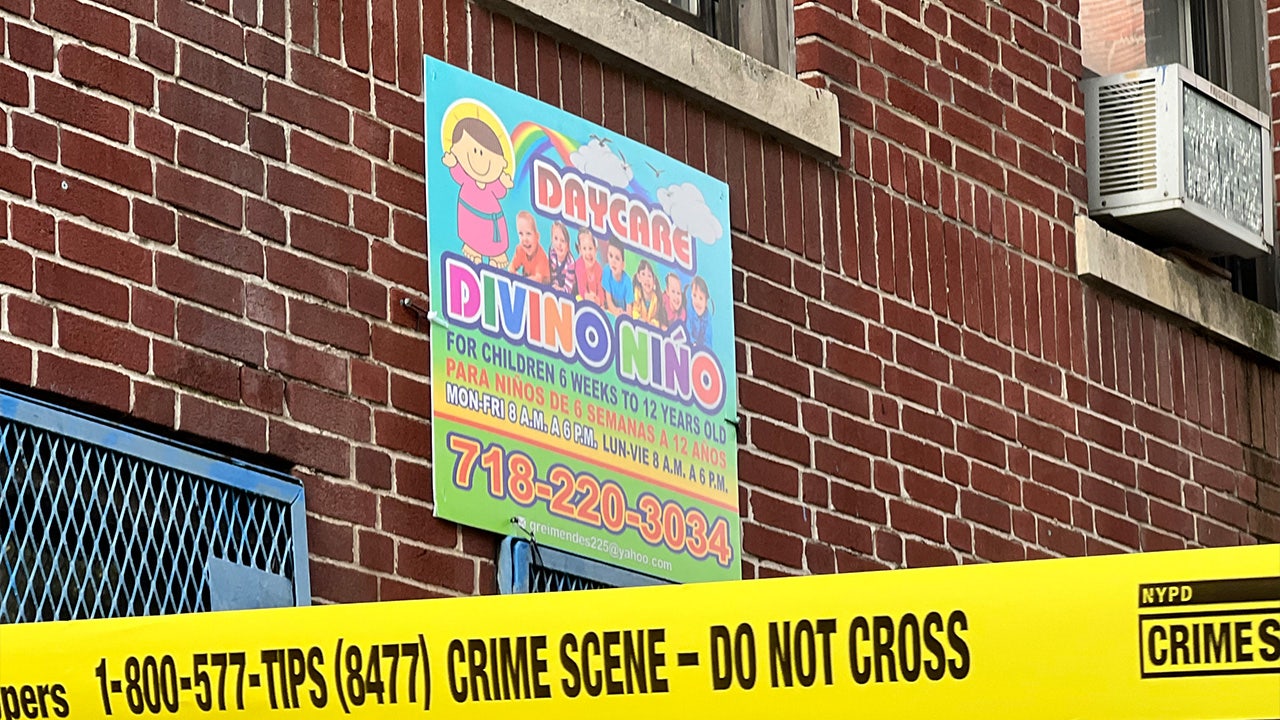 The owner of the New York City day care center where a one-year-old boy died following possible exposure to fentanyl was charged with murder Saturday night.
Police said the day care center owner's neighbor was also charged in connection with the child's death, according to the New York Post.
Divino Nino owner Grei Mendez De Ventura, 36, and neighbor Carlisto Acevedo Brito, 41, were arrested on Saturday on 11 charges, including depraved-indifference murder, assault and child endangerment after one child died and three others were hospitalized for exposure to what may have been fentanyl the day before.
The suspects are each also charged with manslaughter of a person under eleven-years-old, manslaughter recklessly causing death, four counts of assault causing injury through risk of death, four counts of assault causing injury during a felony, four counts of assault causing serious injury, four counts of reckless assault causing serious injury, three counts of criminal possession of a controlled substance, criminal possession of a controlled substance, criminal possession of narcotics and four counts of endangering the welfare of a child.
Officers took the two into custody after searching the building and discovering nearly a kilo of fentanyl and multiple kilo presses, a device used to combine fentanyl with other drugs, sources told the New York Post.
NEW YORK CITY DAYCARE CHILDREN POSSIBLY CONSUME FENTANYL, 1 DEAD, 3 HOSPITALIZED: REPORT
Records show that the day care passed a surprise annual inspection on September 6.
The one-year-old boy, Nicholas Dominici, died on Friday and three other children — two two-year-old boys and an eight-month-old girl — were found unresponsive in the basement of the day care after possibly inhaling the drug.
The medical examiner's office says Nicholas' exact cause of death is still pending, WCBS reported.
Two of the victims were in cardiac arrest when first responders arrived at the scene. The overdose-reversing drug Narcan was used on the toddlers, according to officials. Nicholas was rushed to Montefiore hospital, where he was pronounced dead.
Police said Saturday night that one of the two-year-old boys remains in critical condition while the eight-month-old girl is listed in stable condition. 
The other two-year-old boy was picked up from the day care center just before 1 p.m. Friday but also appeared to have been exposed to fentanyl. He was transported to BronxCare Health System and is in stable condition.
Nicholas' father Otoniel Feliz told reporters he initially believed his son was sick from carbon monoxide poisoning.
NYC DRUG RING BUSTED, 8 ARRESTED, WEAPONS SEIZED: DA
CLICK TO GET THE FOX NEWS APP
"It was a peaceful place, it seemed like they would take good care [of the kids]. They always keep in contact with us. Everything seemed fine," he said. "We expected that we were taking our son to a place where he would be taken care of, not to the funeral home."
The incident remains under investigation.
Read the full article from Here

Mission of Mercy provides dental care to Rhode Islanders in need | ABC6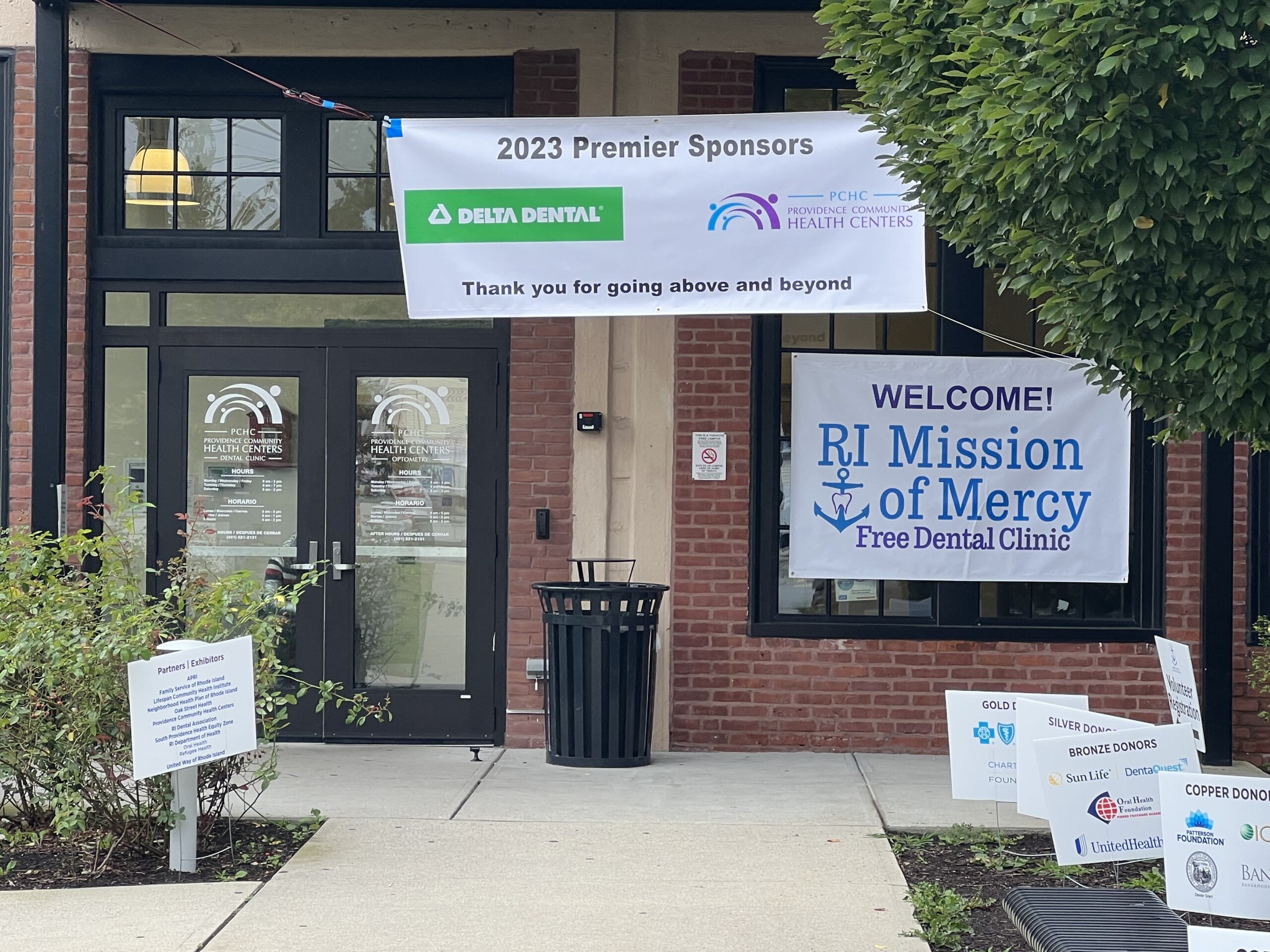 PROVIDENCE, R.I. (WLNE) — The Rhode Island Mission of Mercy was held in Providence on Saturday.
The event is a partnership between the Rhode Island Oral Health Foundation, Delta Dental of Rhode Island, and Providence Community Health Centers.
It provided free oral health services including routine cleanings, X-rays, fillings, root canal treatments, and tooth extractions.
"[It's usually] patients who can't access treatment otherwise," Dr. Jeffrey Dodge of Woonsocket said. "We allow them to function in society, to go to work, and not be burdened by that dental pain."
Services were available on a first-come-first-serve basis, and lines started at 5:30 a.m.
The event continues Sunday at the Providence Community Health Centers Dental Clinic.
This New England Covered Bridge is Actually a $17 Million House
Welcome to the true land of covered bridges.  Listed by Wade Weathers and Meg Kauffman of LandVest, this is a WOW home in Stowe, Vermont, that works with the rolling meadows to create an iconic, literal covered bridge home. So New England, and proudly so.
It's called Deerwood, and according to The Robb Report, it is a $17.5 million home built by Jim and Mary Connacher and inspired by the iconic covered bridges of New England.  It's around 140 feet long by 20 feet wide on a private cul-de-sac overlooking northern Vermont.  The architect, Jim Strasman, made sure it fits harmoniously with the pastoral landscape. 
There's a second four-bedroom home on this lush 240 acres of woodlands with five ponds, a tennis court, and abundant gardens with sculptures, bike trails, and even an apple orchard. 
In addition to the primary residence and wood-frame guest house, the property also features an equipment shed and workshop that has an extra apartment above it as well.  Being a covered bridge house, you'll see in the photos that the linear fashion encased in glass with soaring 18.5-foot ceilings throughout is a stunning open-plan space with wooden decks and trusses running along the length of each side with modern yet rustic decor. The stunning space includes a floor-to-ceiling slate fireplace, kitchen, dining room, and living area, along with an enclosed sunroom. 
There's also an office and library, plus an attached heated garage.  With such a unique home, the custom furniture from local Vermont craftspeople is included in the $17.5 million price tag.
Deerwood, affectionately called Bridge House by locals and guests alike, is almost 4,800 square feet with two bedrooms and three bathrooms.
This New England Covered Bridge is Actually a $17.5 Million House
Listed by Wade Weathers and Meg Kauffman of LandVest this is a WOW home in Stowe, Vermont.
Gallery Credit: Jolana Miller
Enjoy Some Scrumptious Mac & Cheese at These 30 New Hampshire Restaurants
Gallery Credit: Megan
Jason Billingsley, convicted felon accused in killing of Baltimore tech CEO, arrested after two-day search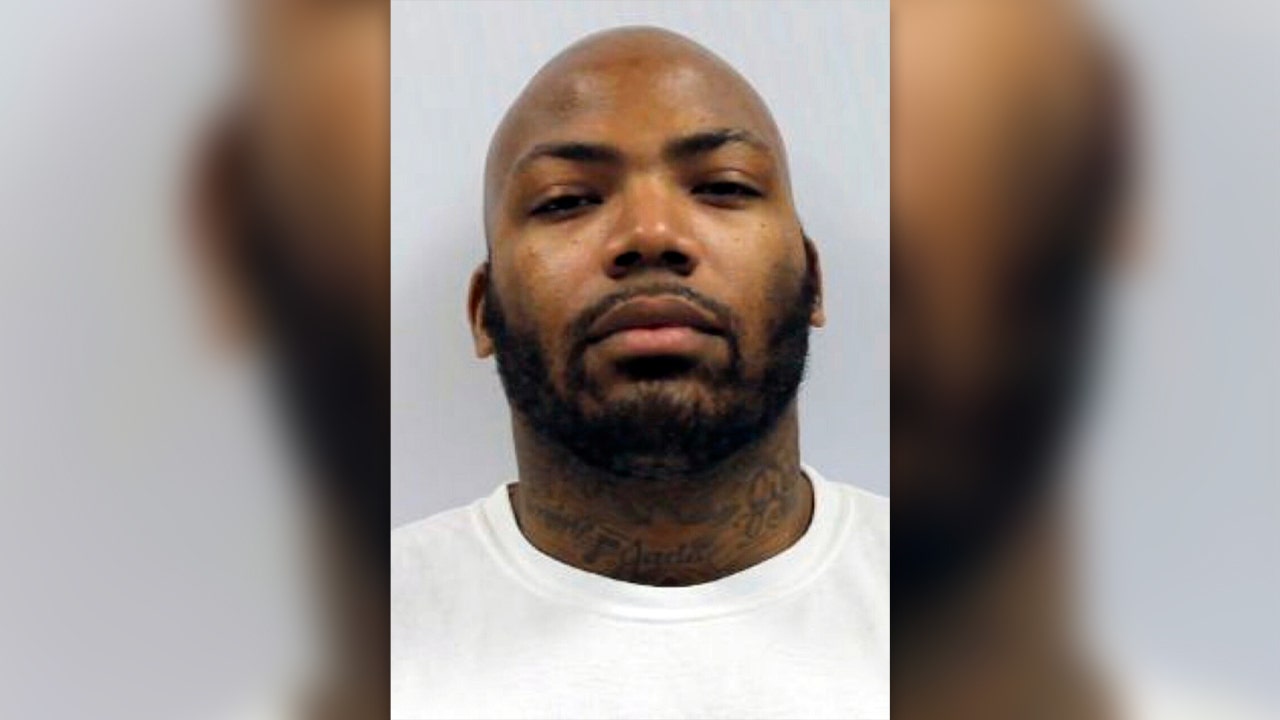 A massive manhunt for the man accused of killing a young tech CEO in Baltimore is over after police announced his arrest late Wednesday night.
Jason Billingsley, 32, was reportedly arrested without incident at 11:10 p.m. Wednesday after authorities tracked him to the MARC Train Station of Laurel-Bowie Road in Bowie, Prince George's County, Maryland, according to FOX 45 Baltimore.
Baltimore police did not immediately respond to Fox News Digital's request for details on Billingsley's arrest, but did share that a news conference on his apprehension will take place at 11 a.m. Thursday.
Billingsley is accused of killing Pava Marie LaPere, the 26-year-old CEO of EcoMap Technologies who recently received a Forbes 30 Under 30 award in the social impact category. She was found dead, with signs of blunt-force trauma, at an apartment complex in the 300 block of West Franklin Street in Baltimore at 11:34 a.m. Monday shortly after a missing persons report was filed on her behalf.
BALTIMORE POLICE WARN SUSPECT AT LARGE IN FEMALE CEO SLAYING WILL 'KILL' AND 'RAPE'
Baltimore authorities announced Billingsley as the alleged suspect during a news conference on Tuesday, prompting an intense search for the convicted felon who "will do anything he can to cause harm," according to Acting Police Commissioner Richard Worley.
Worley warned that Billingsley "will kill and he will rape," and asked residents to stay aware of their surroundings.
WHO IS JASON BILLINGSLEY, ACCUSED OF KILLING BALTIMORE TECH CEO PAVA MARIE LAPERE?
Court records obtained by Fox News Digital revealed Billingsley has a criminal history dating back to 2009, when he was convicted of first-degree assault and violation of probation. Both carried a sentence of five and three years, respectively.
He was also sentenced to 30 years in prison on Feb. 4, 2015, after being convicted of a first-degree forcible sex offense, which he had been in custody for since July 11, 2013. He was released from prison in October 2022 after being given 16 years of suspended time and five years of parole.
Baltimore Mayor Brandon Scott said Tuesday, "there's no way in hell he should have been out on the street."
Billingsley is facing multiple charges in LaPere's death, including first-degree murder and assault.
He is also wanted in connection to a Sept. 19 attempted murder, arson and rape that occurred in the 800 block of Edmondson Avenue, according to Baltimore police.
A potential motive, if any, has not yet been revealed, but Baltimore police said they don't believe he had any sort of relationship with LaPere. 
Fox News Digital's Adam Sabes contributed to this report.
Read the full article from Here