Atlanta nonprofit facing eviction after more than 20 years of service due to lack of funding
ATLANTA — Eric Merriweather with the nonprofit African American Association of USA in Southwest Atlanta said he tried very hard to keep his organization open but time is running out.
"Today, was the last day for the landlord to even get it paid before they send it to the attorney for eviction," said Merriweather. "We have to get the money for the lights as well because we're behind on that."
[DOWNLOAD: Free WSB-TV News app for alerts as news breaks]
For 21 years, he's provided food, clothing, and hygiene supplies to more than 21,000 families for free.
This year alone, the organization helped about 7,000 families.
"They may have one paycheck coming into the household that goes toward bills per se and they don't have the ability to get food or personal hygiene products," said Merriweather.
Recently, he gave away as many turkeys as he could to needy families. He's preparing to give out the rest of his supplies inside the warehouse.
So roughly there are about 100 boxes full of clothing items and food. He told Channel 2′s Larry Spruill on Monday that, normally he serves low-income families but lately, there's been a change.
"We're finding that a lot of middle-class people are coming to get food," said Merriweather.
Merriweather said after COVID, his sponsors stopped giving to save money.
"We're not getting the funding like we used to," said Merriweather.
TRENDING STORIES:
And in 2022, he suffered a stroke.
Now, the organization that helped thousands of families over the last two decades needs help.
"I would say $100,000 would be the total number. That would help with the rent. That would help with the transportation to get the food here. That would help with the utilities," said Merriweather.
If you want to help e-mail the organization at emerriweather@theaaausa.org or visit the website.
[SIGN UP: WSB-TV Daily Headlines Newsletter]
IN OTHER NEWS:
©2023 Cox Media Group

Woman attempts to set fire to Atlanta birth home of Martin Luther King Jr., police say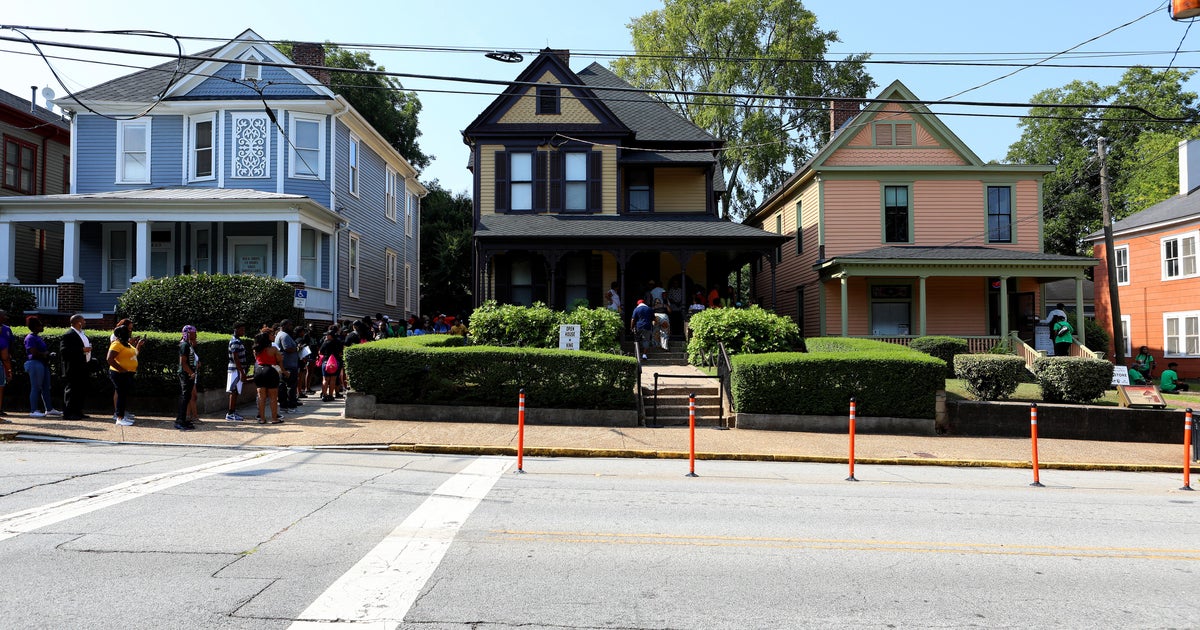 Authorities said a 26-year-old woman has been arrested on allegations she attempted to set fire Thursday night to the Atlanta birth home of civil rights icon Dr. Martin Luther King Jr.
According to a statement from Atlanta police, at about 5:45 p.m., the suspect poured gasoline on the property, located at 501 Auburn Ave., but was stopped by multiple witnesses from proceeding any further.
Responding officers detained the woman at the scene, police said. She is being held on suspicion of criminal attempted arson and second-degree interference with government property.
Her name was not released. No further details on the incident were immediately provided.
The home was acquired for preservation by the National Park Service from the King family in 2018, and had been open for public tours through last month, when it was closed for an "extensive renovation project" that is not expected to be completed until November of 2025.
In a statement Tuesday night, the King Center wrote that "an individual attempted to set fire to this historic property. Fortunately, the attempt was unsuccessful, thanks to the brave intervention of good Samaritans and the quick response of law enforcement."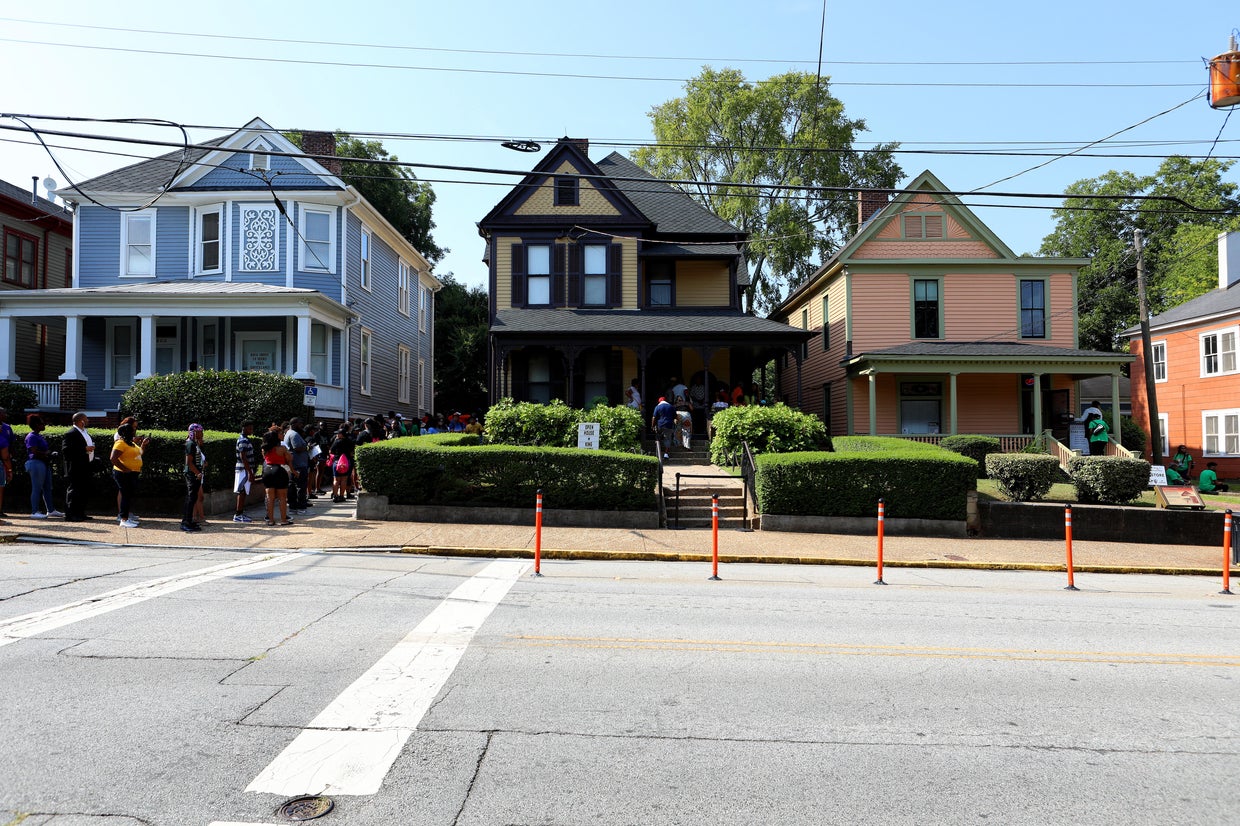 Thanks for reading CBS NEWS.
Create your free account or log in
for more features.
1 in custody for attempted vandalism at MLK's birth home in Atlanta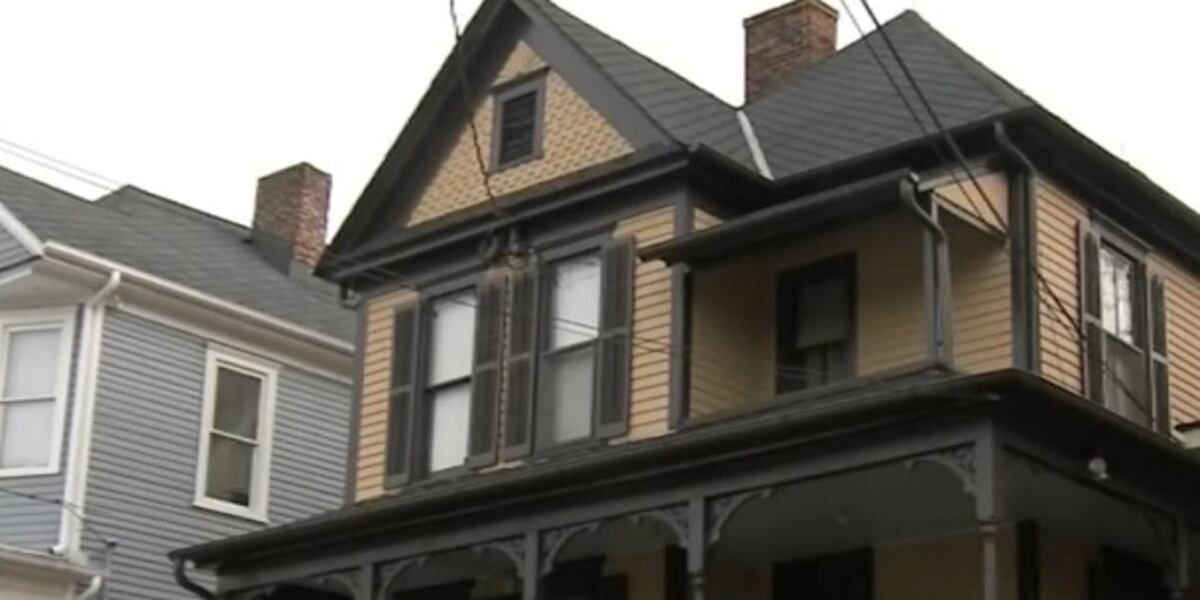 ATLANTA, Ga. (Atlanta News First) – A vandalism attempt at Martin Luther King Jr.'s home in Atlanta Thursday night is under investigation, according to the Atlanta Police Department.
Police said a suspect has been detained in connection to the vandalism attempt.
Police have not released the identity of the suspect or the extent of the vandalism attempt.
The house, which was acquired by the National Park Service in 2018, has been closed to the public since late November. The historical site is set to undergo major renovations and reopen in November 2025.
Copyright 2023 WANF. All rights reserved.
Mayor Dickens unveils time capsule filled with iconic Atlanta hip-hop memorabilia
ATLANTA — Channel 2 Action News was there for one historic moment, 25 years in the making.
[DOWNLOAD: Free WSB-TV News app for alerts as news breaks]
All year long, we've been celebrating 50 years of hip-hop.
On Thursday, Atlanta Mayor Andre Dickens hosted the city's "Hip Hop 50 Time Capsule" at the Atlanta History Center.
Inside the capsule is memorabilia from those who made an impact over the years.
TRENDING STORIES:
Dickens says hip-hop runs "real…real deep" in Atlanta.
"As Atlanta continues year after year to hold the title and now the global home of hip-hop, I know where it started, but we know where it's at," Dickens said.
Twenty-five years from now, we will be celebrating the 75th anniversary.
In the words of André 3000, we hope the South will have 'something to say' about technology, music, fashion, culture, and dance.
[SIGN UP: WSB-TV Daily Headlines Newsletter]
IN OTHER NEWS:
©2023 Cox Media Group