EU watchdog demands answers on controversial Tunisia migration deal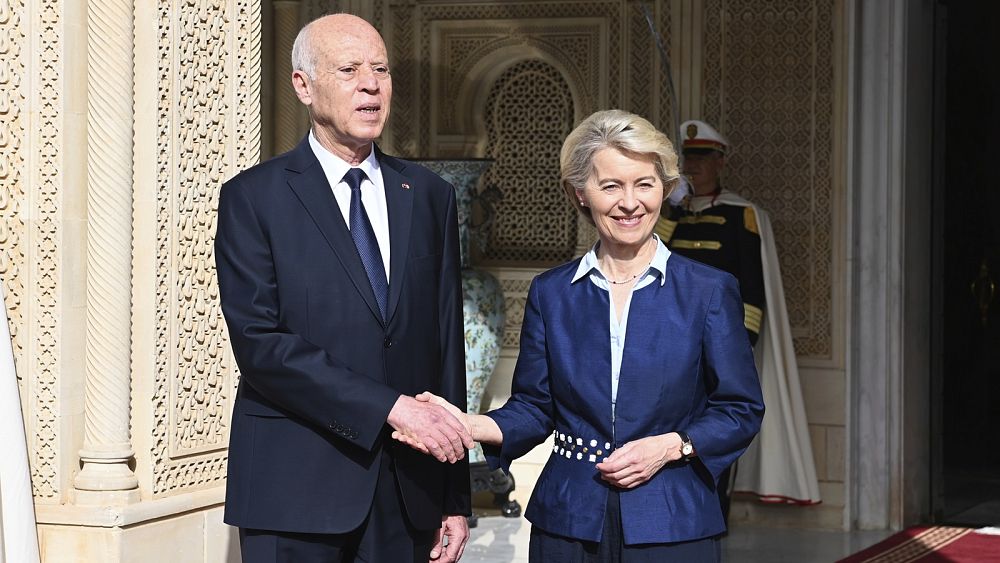 The European Ombudsman is seeking clarifications on the contentious EU-Tunisia deal signed in July amid concerns of human rights violations.
The watchdog body, led by Emily O'Reilly, wants the European Commission to spell out what sort of safeguards, if any, have been introduced in the agreement to make sure the Tunisian authorities respect fundamental rights in their operations to curtail irregular flows of migration.
The Commission has until 13 December to explain whether it carried out an "impact assessment" before concluding the deal on behalf of all EU states and how it intends to review the impact on human rights over time.
"The Ombudsman also asked whether the Commission has defined criteria for suspending funding if human rights are not respected," the watchdog said in a press release, noting that "concerns have been raised about the agreement."
The letter comes a day after Tunisia denied entry to a five-member delegation of the European Parliament and further increases scrutiny over the contentious deal.
So far, the EU-Tunisia agreement has earmarked over €700 million in bloc funds to help Tunisia stabilise its economy, manage migration and boost renewable energy, and includes the possibility of an additional €900 million in macro-financial assistance.
'Documented abuses' against migrants
While no amount of money has been released yet, the agreement has attracted intense criticism from the European Parliament and civil society organisations.
They say Tunisia, under the strong-arm leadership of President Kais Saied, has repeatedly engaged in human rights violations and orchestrated the forceful deportation of sub-Saharan migrants, many of whom have been found abandoned in the middle of the desert near the Libyan border.
Shortly after the signature of the deal, Human Rights Watch released a report detailing the "documented abuses" that Tunisian law enforcement had committed against black Africans, such as "beatings, use of excessive force, some cases of torture, arbitrary arrests and detention, collective expulsions, dangerous actions at sea, forced evictions, and theft of money and belongings".
Saied has been a particular target of criticism. The Tunisian president has publicly expressed his racist views of sub-Saharan migrants and denounced what he calls a "criminal plan to change the composition of the demographic landscape of Tunisia," incendiary words that echo the far-right conspiracy theory known as the "great replacement."
Despite the concerning evidence, the European Commission pushed ahead with the signature of the memorandum, arguing it was necessary to establish a closer partnership with a country that represents a gateway for thousands of migrants who every year attempt to enter the bloc, mainly through Italy, and request asylum.
European Commission President Ursula von der Leyen has touted the deal as a blueprint for similar arrangements with neighbouring countries.
"We have signed a partnership with Tunisia that brings mutual benefits beyond migration; from energy and education, to skills and security," said von der Leyen in her State of the Union speech. "And we now want to work on similar agreements with other countries."
€105 million for migration
Specifically, the memorandum allocates a financial envelope of €105 million to combat anti-smuggling operations, reinforce border management and speed up the return of asylum seekers whose applications are denied.
The money, which is the crux of the Ombudsman's concerns, is expected to be provided to the Tunisian authorities in the form of search-and-rescue boats, jeeps, radars and drones; and to international organisations that work on the ground, like the International Organization for Migration (IOM) and the United Nations Refugee Agency (UNHCR).
The promised €105 million is still under negotiations and needs to be translated into a legal instrument before disbursements begin, said a European Commission spokesperson. Member states will be consulted across the process.
"We will cooperate with the Ombudsman and we will be replying in due course," a spokesperson said on Friday afternoon. "Broadly speaking (…) all EU contracts obviously have standard clauses of human rights."
Senior EU officials have previously said payments would not be linked to any numerical target of annual readmissions or reduction of arrivals, and Tunisia would not be asked to host in its territory non-Tunisian nationals who have been denied asylum in the bloc.
"Tunisia is not foreseen to be a collecting point for irregular migrants," a senior EU official said in July, speaking on condition of anonymity.

More than 80 percent of ethnic Armenians flee Nagorno-Karabakh
An ethnic Armenian exodus has nearly emptied Nagorno-Karabakh of residents since Azerbaijan attacked and ordered the breakaway region's fighter groups to disarm, the Armenian government has said.
Nazeli Baghdasaryan, the press secretary to Armenian Prime Minister Nikol Pashinyan, said on Saturday that 100,417 people had arrived in Armenia from Nagorno-Karabakh, which had a population of approximately 120,000 before Azerbaijan reclaimed the region in a lightning offensive last week.
A total of 21,043 vehicles have crossed the Hakari Bridge, which links Armenia to Nagorno-Karabakh, since last week, Baghdasaryan said. Some lined up for days because the winding mountain road that is the only route to Armenia became jammed.
"The speed of it has caught everyone, including the Armenian authorities and the UN by surprise," said Al Jazeera's Bernard Smith.
The departure of more than 80 percent of Nagorno-Karabakh's population raises questions about Azerbaijan's plans for the enclave that was internationally recognised as part of its territory.
"[In Nagorno-Karabakh] we're seeing scenes of eerie silence, empty streets, empty shops, and vacant homes," said Al Jazeera's Osama Bin Javaid, reporting from Horadiz. "Just a fraction of the population remains in this enclave where people have been assured that they will not be persecuted by Azerbaijani forces as they take control of these areas."
The region's separatist ethnic Armenian government said Thursday it would dissolve itself by the end of the year after a three-decade bid for independence.
'Ethnic cleansing'
Pashinyan has alleged the ethnic Armenian exodus amounted to "a direct act of an ethnic cleansing and depriving people of their motherland".
Azerbaijan's Ministry of Foreign Affairs strongly rejected the characterisation, saying the mass migration by the region's residents was "their personal and individual decision and has nothing to do with forced relocation".
However, Luis Moreno Ocampo, a former ICC chief prosecutor, told Al Jazeera that it is "obvious" what is happening is ethnic cleansing, saying that "the legal description is called genocide."
"It's an excuse that the Azerbaijan government saying, 'oh, [leaving] was voluntary' after they were bombing them and were starving them to death for months," Ocampo said.
During three decades of conflict in the region, Azerbaijan and the separatists backed by Armenia have accused each other of targeted attacks, massacres and other atrocities, leaving people on both sides deeply suspicious and fearful.
While Azerbaijan has pledged to respect the rights of ethnic Armenians in Nagorno-Karabakh, most are fleeing because they do not trust Azerbaijani authorities to treat them humanely or guarantee their language, religion and culture.
"None of the people we've spoken to have confidence in the Azerbaijan government's claim that their security would be guaranteed if they decided to stay," said Smith, Al Jazeera's correspondent in Yerevan.
"They're frightened because they fear, despite Azerbaijan's assurances, they fear they will be treated as the losers and the Azerbaijanis will come in as the victors," he said.
The office of Italy's prime minister said on Saturday that Armenia has asked the European Union for assistance to help it deal with refugees arriving from Nagorno-Karabakh.
Years of fighting
Azerbaijan's Ministry of Defence said later on Saturday that one of its servicemen was killed by sniper fire from Armenian forces in the border district of Kalbajar, but the alleged incident was swiftly refuted by Armenia.
Interfax news agency cited the Armenian Ministry of Defence as saying the report was incorrect, without giving further details.
After six years of separatist fighting ended in 1994 following the collapse of the Soviet Union, Nagorno-Karabakh came under the control of ethnic Armenian forces backed by Armenia. Then, during a six-week war in 2020, Azerbaijan took back parts of the region in the South Caucasus Mountains along with surrounding territory that Armenian forces had claimed earlier.
In December, Azerbaijan blocked the Lachin Corridor, the only road connecting Nagorno-Karabakh with Armenia, accusing the Armenian government of using it for illicit weapons shipments to the region's separatist forces.
Weakened by the blockade and with Armenia's leadership distancing itself from the conflict, ethnic Armenian forces in the region agreed to lay down arms less than 24 hours after Azerbaijan began its offensive. Talks have begun between officials in the Azerbaijani capital of Baku and Nagorno-Karabakh's separatist authorities on "reintegrating" the region into Azerbaijan.
Axel Springer hasn't formally started bid for UK's Telegraph – sources
Sept 30 (Reuters) – German publisher Axel Springer has not formally started a process to bid for British broadsheets the Daily Telegraph and Sunday Telegraph, sources close to the matter told Reuters on Saturday, after a media report said it had registered an interest.
The process to possibly bid for the two Telegraph titles, in an auction which comes after the group fell into the hands of receivers this summer, is at an early stage, people familiar with the matter told Reuters on Saturday, declining further comment.
Axel Springer declined to comment on the Sky News report, which cited unnamed insiders familiar with the matter as saying it had notified Goldman Sachs (GS.N) of its desire to participate in the auction of the Telegraph group titles.
Several groups have already registered their interest in bidding for the Telegraph group, including British publisher National World (NWOR.L), Reuters reported earlier this month, citing people familiar with the matter.
Axel Springer owns top-selling German tabloids Bild and Welt, as well as U.S. political news website Politico and the jobs advertising portal StepStone.
The Telegraph group also includes British political weekly The Spectator. Sky said it was not clear if Axel Springer was also potentially interested in this title too.
Reporting by Maria Martinez and Gursimran Kaur; Editing by Alexander Smith and David Holmes
Our Standards: The Thomson Reuters Trust Principles.
Married pilot snorts cocaine off topless woman in booze-fueled romp before flight: report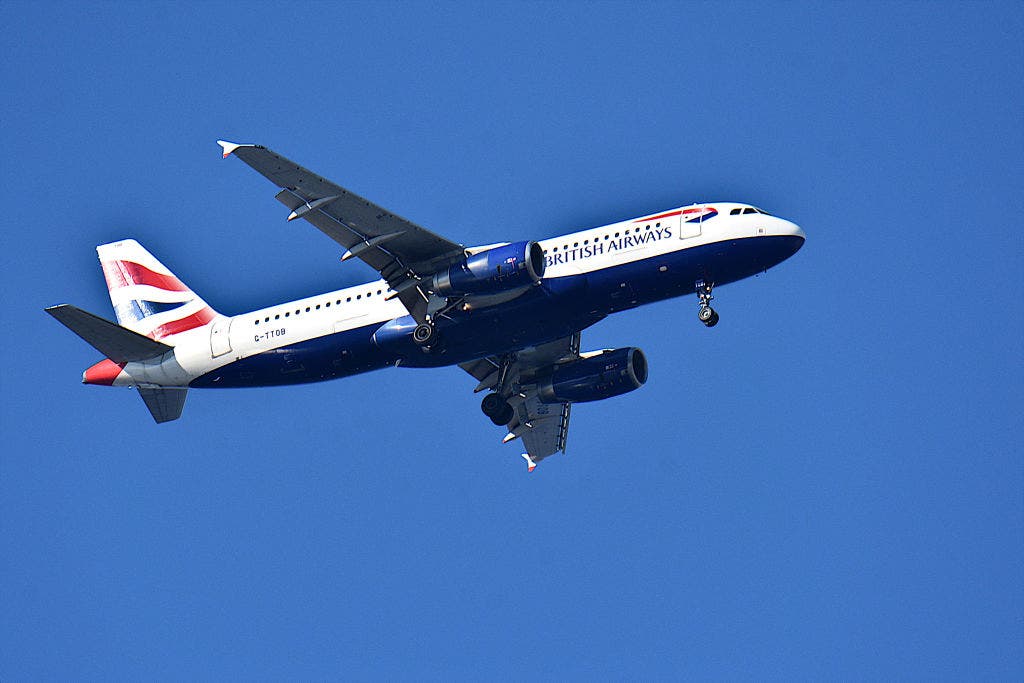 A British Airways pilot was suspended and eventually fired after he was reported for drinking and using cocaine the night before a return flight to London.
Mike Beaton, a pilot with British Airways, had a night off after a flight to Johannesburg last month that he used to indulge in large amounts of alcohol and snort cocaine off the chest of a topless woman, according to a report from the New York Post.
Beaton, a married father of one, according to the report, revealed his night of antics to a fellow crew member before a return flight to London, telling her that he had been a "very naughty boy" during an exchange of text messages.
BRITISH AIRWAYS INVESTIGATING REPORTS STEWARDESS IS OFFERING SEXUAL SERVICES BETWEEN FLIGHTS
The pilot reportedly told the flight attendant in the text exchange that he had met two local men, a Welsh woman and a "young Spanish bird" at a Johannesburg nightclub the night before, when they engaged in hours of drinking and eventually found themselves at one of the men's apartment.
"Welsh has decided that I should actually be her boyfriend — Spanish has hooked up with one of the two local lads and is having her t–s sucked on their sofa," Beaton told his fellow crew member. 
The pilot continued to boast that the "girls" were dancing topless when someone arrived with cocaine, leading him to take a "bump" of the drug himself.
"I've lost my shirt somewhere and one of the local lads produces a plate with a few lines of coke," Beaton said. "So then there's a debate about whose chest is the best to do a bump off."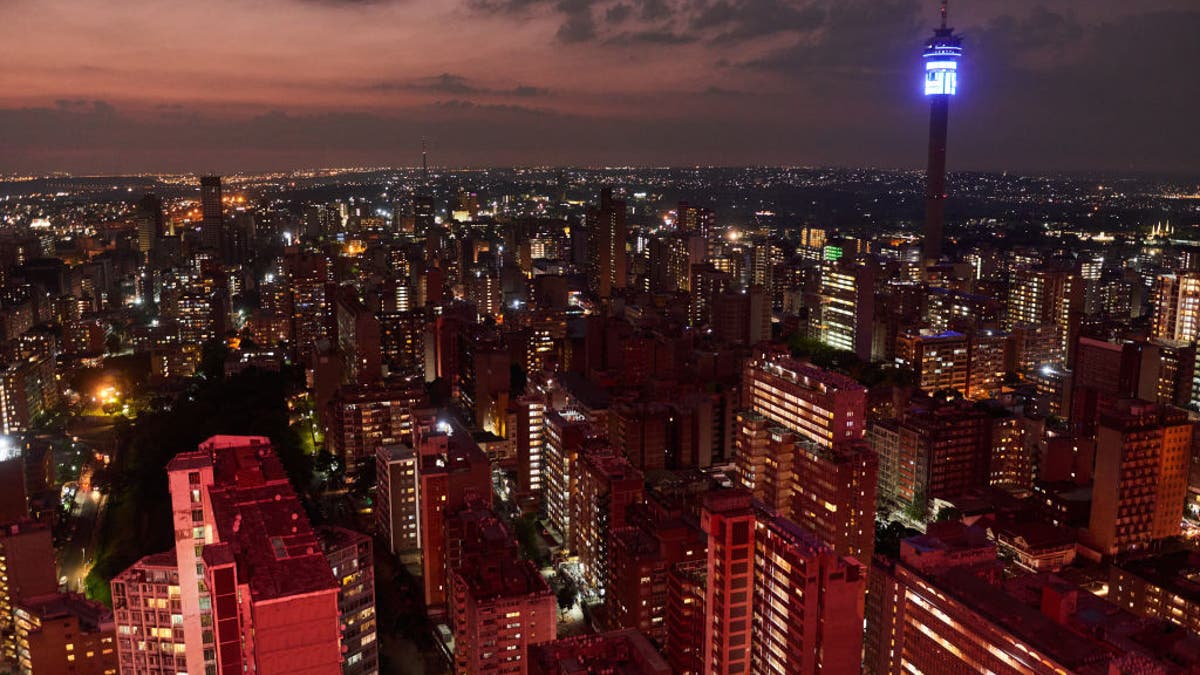 AMERICAN AIRLINES PLANE DAMAGED AFTER REPORTEDLY HITTING BIRD, RETURNS TO AIRPORT
"That's the story of how I ended up snorting coke off a girl's t–s in Joburg," he continued.
The pilot went on to explain that he "stayed the night with Welsh, sh– her for ages," speculating that his use of cocaine may have "played a part" in the activities, adding that he was then was so "f—ed I couldn't even lift my head until gone 2."
When the pilot tried to fly the following day, the crew member reported his wild night out to the airline, causing British Airways to delay the 12-hour flight to Heathrow Airport in London and costing the airline a reported $120,000.
Speaking to the Sun, a British Airways source said that the behavior of the pilot stunned the airline.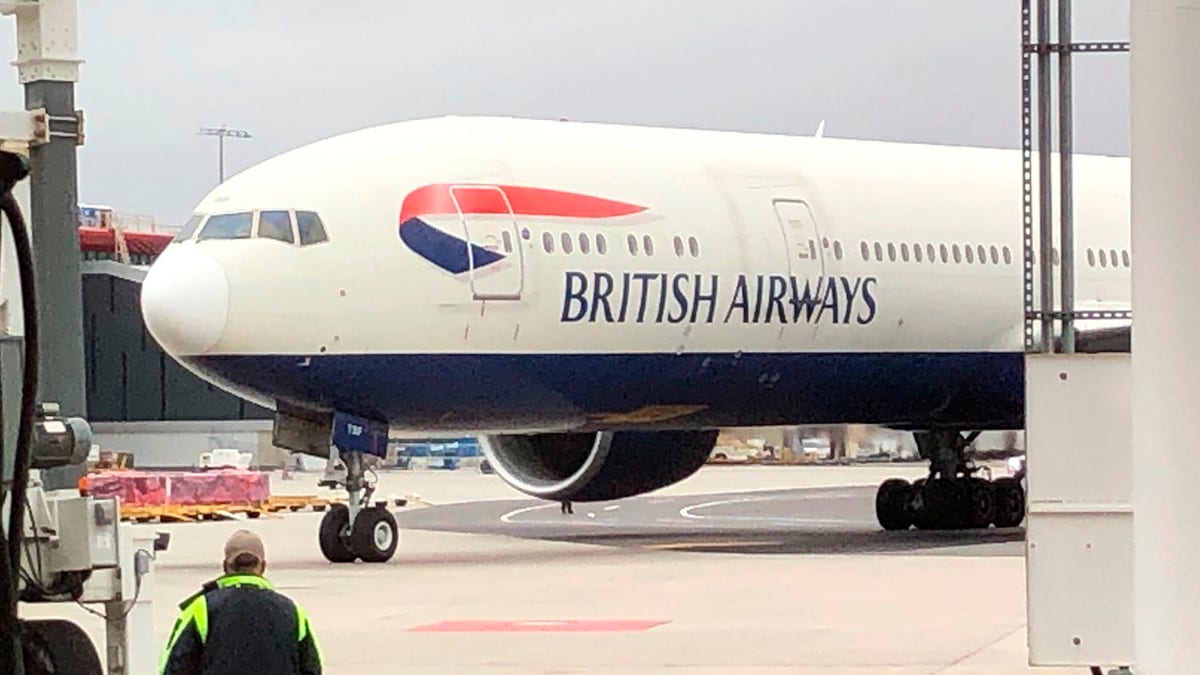 "Of all the bad behavior that goes on downroute between flights, this incident is hard to believe," the source told the outlet. "A first officer is trained rigorously and knows the law inside out. Their remit is protecting the safety of passengers.
"The idea of sending details of his drink and drugs session to a stewardess between flights is extraordinarily dumb," the source added.
Beaton was reportedly suspended while still in Johannesburg and flown back to London as a passenger on another flight. Once there, he tested positive for the cocaine and was fired.
CLICK HERE FOR MORE WORLD NEWS
"He will never fly again," the airline source told the Sun, who confirmed with the airline that the pilot no longer works with the company.
Reached for comment by Fox News Digital, a spokesperson for British Airways confirmed that the pilot no longer works for the airline while stressing that at not time was the safety of British Airways passengers at risk.
"Safety is always our top priority," the spokesperson said. "The matter was referred to the CAA [Civil Aviation Authority] and this individual no longer works for us."