Here are some events taking place on Small Business Saturday in central Ohio
Many central Ohioans will inadvertently celebrate Small Business Saturday as they run up tabs at local bars to watch the Ohio State University football team take on its rivals from Michigan on Nov. 25.
For those who want to be a little more intentional, there are several ways to shop local the day after Black Friday. From expos and holiday markets to special sales and walking tours, central Ohio is poised to promote its treasured small business owners.
Created by American Express in 2010, Small Business Saturday is a national marketing initiative that encourages buyers to "shop small" during the holiday season. The official website provides a directory of small businesses, as well as free marketing materials for businesses that want to participate. The U.S. Small Business Administration has been a co-sponsor of Small Business Saturday since 2011.
Last year, consumers spent $17.9 billion with small businesses on the shopping holiday, according to the 2022 Small Business Saturday Consumer Insights Survey, commissioned by American Express. 
Read on for details about central Ohio events happening on Small Business Saturday 2023, and additional ideas for supporting local shops.
Free turkeys, Thanksgiving dinners: Where to find giveaways and free meals in Columbus
Weekend bash at Groovy Plants Ranch
Groovy Plants Ranch, a family-owned greenhouse at 4140 County Road 15 in Marengo, is hosting "Small Business Saturday Weekend" from 8 a.m. to 4:30 p.m., Friday through Sunday. The first 100 visitors will receive a complimentary "Groovy" ornament. Besides browsing the plants and accessories, visitors attending Saturday's open house from 9 a.m. to 4 p.m. can enjoy free hot cocoa and cookies and pariticpate in wreath decorating. (facebook.com/groovyplantsranch/events)
Antiques and auto parts at the Ohio Expo Center
On Saturday and Sunday, the Ohio Expo Center, 717 E. 17th Ave., will house countless antiques and auto parts as part of two events: the free Scott Antique Market (9 a.m. – 6 p.m. Saturday, 10 a.m. – 4 p.m. Sunday, scottantiquemarket.com) and the Ohio Ford Expo Fall Super Swap (9 a.m. – 4 p.m. Saturday, 9 a.m. – 2 p.m. Sunday, jeffjohnsonmotorsports.com/ohiofordexpo.php).
Following a stint in Atlanta earlier this month, the large, longtime antique show returns to dazzle treasure hunters in Columbus. If vehicle parts are more your speed, the Ohio Ford Expo Fall Super Swap will offer tons of new, used and collectible Ford products and parts. Admission to the event, which is hosted by the Columbus-based Jeff Johnson Motorsports, is $10 or $15 for a weekend pass. Children under 12 and those with special needs can get in for free. Parking for one-time entry at both events is $7.
Black-owned businesses represented at holiday expo
Black-owned vendors will be spotlighted at the Black Christmas Expo from 9 a.m. to 6 p.m. on Friday and Saturday at the Columbus Airport Marriott, 1375 Cassady Ave.
After achieving success with a similar expo in Atlanta, founder C. Sunny Martin recreated the event in Columbus. Patrons can choose from a variety of gifts, including jewelry, beauty products, art, books, toys and more. "Soul Santa" will be on hand to take pictures with kids. Admission is free. csunnymartin.com.
Charming gifts to be sold at Clintonville shops
Some of the city's most unique gifts can be found at The Little Light Collective, 3041 Indianola Ave., and Wild Cat Gift and Party, 3515 N. High St., both in Clintonville. A co-op featuring several women-owned businesses, the collevThe Little Light Collective offers a variety of vintage clothing, jewelry, glassware and much more. Wild Cat Gift and Party sells fun, quirky and snarky goods, cards and party supplies.
For Small Business Saturday, The Little Light Collective will be open late (regular hours are noon to 6 p.m.) and may serve charcuterie and drinks, according to employees. Wild Cat Gift and Party is still finalizing plans, according to staff. Keep an eye on both shops' social media accounts for details.
Plan your holiday season: 10 winter arts events coming to Columbus this year
Independent movie theaters showing football and more
So, if you want to watch that Michigan vs. Ohio State game on a really big screen, Studio 35 Cinema & Drafthouse, 3055 Indianola Ave., will have it playing in the theater from noon to 3:30 p.m., free of charge (studio35.com).
But you can also support local movie theaters by watching actual films on Small Business Saturday. Bexley's Drexel Theatre at 2254 E Main St., Campus's Gateway Film Center at 1550 N. High St., and Grandview Theatre & Drafthouse at 1247 Grandview Ave., will be showing their familiar collection of mainstream movies and under-the-radar gems.
Anniversary bash at Taft's Brewporium Columbus
Taft's Brewporium Columbus, 440 W. Broad St., is celebrating its anniversary with a little help from local friends. Several central Ohio vendors will be on-site for a holiday market from 11:30 a.m. to 5 p.m. on Saturday.
Looking for other reasons to venture out to Franklinton? The Ohio State vs. Michigan game will be shown — with a DJ spinning songs on commercial breaks — and pizza will be served. taftsbeer.com/location/tafts-brewpourium-columbus
Neighborhood food tours scheduled through the day
Thanks to Columbus Food Adventures, locals and tourists can support Small Business Saturday by sampling the culinary delights of central Ohio. A tour guide will take hungry participants through restaurants in four neighborhoods: Short North, Brewery District, Grandview and German Village. Visit columbusfoodadventures.com to select the area of your choice and prepare to dig in yourself − or purchase a gift card for a loved one. But hurry! The tours tend to sell out pretty quickly. Tickets range from $68 to $76.
Holiday sale continues at Ohio Craft Museum
Earlier this month, the "Gifts of the Craftsmen" experience kicked off at the Ohio Craft Museum, 1665 W. 5th Ave. Right up until Christmas, visitors can purchase handmade jewelry, pottery, puppets, ornaments, cards and more. Saturday hours are 10 a.m. to 5 p.m. And collage artist Mary Ann Crago will be demonstrating during Small Business Saturday. ohiocraft.org
ethompson@dispatch.com
@miss_ethompson

Gophers men's basketball at Ohio State game preview: Broadcast info and analysis
GOPHERS MEN'S BASKETBALL GAMEDAY
Gophers vs. Ohio State: 5:30 p.m. Sunday at Value City Arena * Today's line: minus-14.5
TV; radio: Big Ten Network; 103.5 FM
Pregame reading: Gophers had a big moment last season at Ohio State. Can they do it again? Minnesota opens Big Ten play with hope of repeating rare success from last year.
. . .
Marcus Fuller's preview:
Opening bell: The early Big Ten season starts for two teams hoping to have a better finish in conference play than last season. The Gophers (5-2) lost 12 straight games at one point to finish in last place. The Buckeyes weren't far behind with nine straight losses to finish 13th. Ben Johnson's lone road Big Ten win was at Ohio State with 28 points from Dawson Garcia. But the Buckeyes (6-1) enter Sunday's rematch with five straight wins. Bruce Thornton's been scorching hot with 25 points vs. Central Michigan and 29 points vs. Alabama in recent games.
Watch him: A familiar face will be on Ohio State's team with ex-Gophers forward Jamison Battle, who transferred after playing two seasons at the U. Battle will face his former team twice this season, including Feb. 22 at Williams Arena. He has a three-pointer in every game this season for the Buckeyes. Gophers freshman Cam Christie had a season-high 20 points on 4-for-6 shooting from three-point range in Thursday's 97-64 win against New Orleans.
Injuries: None
Forecast: The Gophers won in Columbus last season for the first time in three years, but a victory Sunday would arguably be bigger for the program. Ben Johnson has a deeper and more talented roster in Year 3, but Garcia and company lack a quality win after losses to Missouri and San Francisco. Battle will want to beat his old teammates. How much do the Gophers want to show him that he never should have left?
Sign up here to get Gophers sports news delivered to your inbox for free.
Teacher under investigation after allegedly using racial slur at Ohio middle school
COLUMBUS — An Ohio middle school teacher was removed from her classroom after allegedly using a racial slur while talking to students.
A video of the alleged incident has been seen by Columbus City Schools, a district spokesperson confirmed to our news partners at WBNS in Columbus.
>> Homicide suspect found dead in local motel
The incident happened at Johnson Park Middle School and involves a teacher who is not being identified by WNBS at this time. While the video was obtained on Thursday, it's unclear when the actual interaction took place.
The district said that "such language is now acceptable to Columbus City Schools, and it goes against the professional standards we uphold."
An investigation into the incident is currently underway.
>> College basketball player hit by car near Ohio campus
Here is the full statement from Columbus City Schools to WBNS:
"We are aware of a recent incident where a teacher is alleged to have used offensive language, including the use of a racial slur while interacting with students. We want to be clear that such language is not acceptable to Columbus City Schools, and it goes against the professional standards we uphold. We take this matter very seriously, and an investigation is currently underway to gather all relevant information surrounding the allegation; we'll take the appropriate action based on the outcome of the investigation. At Columbus City Schools, we are committed to fostering a safe and inclusive environment for all students and staff."
© 2023 Cox Media Group
Ohio High School Boys Basketball Schedule, Live Streams in Seneca County Today – December 2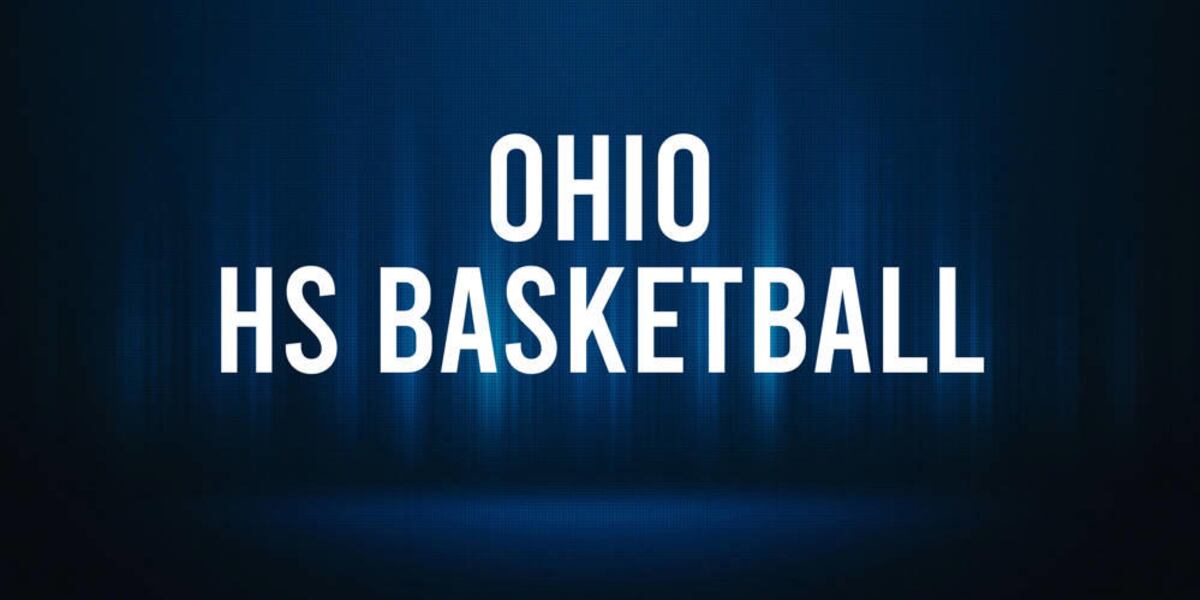 Searching for how to watch high school basketball games in Seneca County, Ohio today? We've got what you need.
Follow high school basketball this season on the NFHS Network! Keep tabs on your family or alma mater and tune in!
Seneca County, Ohio High School Boys Basketball Games Today
Upper Sandusky at Columbian High School
Game Time: 7:30 PM ET on December 2
Location: Tiffin, OH
How to Stream: Watch Here
© 2023 Data Skrive. All rights reserved.