Free Missouri Educator Certification testing starts in June in effort to fix shortages
SPRINGFIELD, Mo. (KY3) – Missouri is working to get more teachers into the classroom, and a critical test they must take to qualify to teach specific courses will be free.
The Department of Elementary and Secondary Education (DESE) announced that it will use $500,000 in remaining funds from the second round of Elementary and Secondary School Emergency Relief (ESSER II) dollars to pay the fee for educator certification tests in the coming months.
Individuals may register for any Missouri Content Assessment (MoCA), Missouri General Education Assessment (MoGEA), or the Paraprofessional exam at no cost until the state funds are spent until September 30.
"Teachers are the number one school-related factor in the quality of student learning," said Dr. Paul Katnik, Assistant Commissioner in DESE's Office of Educator Quality. "This is why the state must do all it can to make sure each Missouri student has a high-quality teacher. Using relief funds to assist with the cost of teacher candidates taking their exit assessment is a step towards expanding the supply of excellent teachers for our schools, which is a critical goal of DESE's teacher recruitment and retention efforts."
"It definitely was a weight off my shoulders because I've been putting off this test for probably six months now," said Molly Taff, Missouri Educator. "By making it free, it really gives me that option where I could expand my knowledge on all the different areas of teaching, and I'm really excited about that."
Molly Taff is a Missouri educator who wants to be certified in physical education. She says now she can because the financial burden is lifted.
"I think that they're trying to address the issue of getting more people into education, and I think this will certainly help," said Laura Mullins, President of the Missouri National Education Association.
Mullins says the teaching shortage hasn't recovered from the pandemic, and she hopes this will help.
"I've seen a lot of other states lower their standards, and this is a better way of, of getting to qualified candidates," said Mullins. "The test can be costly, and I really do think it'll benefit those new educators that are graduating or have graduated the spring."
Teacher candidates will be limited to three concurrent free registrations per person. Individuals have up to one year from the date of registration to take the certification test.
To report a correction or typo, please email digitalnews@ky3.com
Copyright 2023 KY3. All rights reserved.

'They're on their phones. They're not focused': 709 people killed on Missouri roads so far this year – ABC17NEWS
COLUMBIA, Mo. (KMIZ)
The Missouri Department of Transportation and local law enforcement are asking drivers to put their phones down as traffic deaths continue to rise in Missouri.
MoDOT held its Missouri Highway Safety and Traffic Conference this week where they discussed several topics including what is leading to the increase.
"I think if you were to ask most drivers out there on the roadway, what's leading to this increase, I think folks can see if when they're out there," MoDOT engineer Nicole Hood said. "You see people that are speeding. You see people who are driving distracted. They're on their phones. They're not focused. We also have folks that are driving impaired and that could be drugs, it could be alcohol."
Hood said so far this year there have been 709 traffic deaths, and last year there was a total of 1,057 traffic-related deaths in the state.
"It's the third year in a row that we've seen an increase in fatalities. If you look over the last decade we've had a 40% increase in traffic fatalities and last year was the highest we've seen since 2006," Hood said.
Recently, a Sedalia man suffered serious injuries after court documents say Ethan Daniels, 20, of California, Missouri, hit him with his truck earlier this week while Daniels was allegedly looking down at his cellphone.
Daniels allegedly told a Missouri State Highway Patrol trooper that he looked down at his phone "between two and four seconds," and saw a yellow flash when he looked up, felt a bump and heard a noise, according to the probable cause statement.
Hood said MoDOT is greatful for the state's hands-free driving laws that were passed earlier this year.
The hands-free law prohibits any use of an electronic device, like a cellphone, while behind the wheel aside from hands-free devices like Bluetooth or Apple Play. Although the hands-free law went into effect last month, there is a grace period where law enforcement can only give warnings rather than tickets. Officers can start enforcing penalties on Jan. 1, 2025.
"So we were very thankful that the General Assembly and Governor Parson recognized the need for a hands-free law in Missouri," Hood said.
However, local law enforcement said they are still seeing texting and driving as they patrol the roadways.
"Despite the law change, we still have a, um, you know, quite a few people out there on their phones, whether they're texting and driving or updating social media or email or whatever it is," MSHP Cpl. Kyle Green said. "You know, it's it's very easy to drive around and see several people still on their phones, which is disappointing for right now."
Green said that texting and driving can be extremely dangerous.
"It's just the ability to maintain focus on the roadway. So obviously, if you're looking down at your phone and checking in email, that's a distraction. The average person looks down for, you know, anywhere from 4 to 6 seconds per message when they're reading something over," Green said. "If you think about it, that's a pretty long period considering how far your vehicle can travel in 4 to 6 seconds and you have no idea whether somebody is pulled out in front of you or stopping or if there's a red light or a stop sign."
MoDOT said the agencies work with multiple other agencies and groups to help educate drivers on the importance of buckling up, putting your phone down and paying attention on the roadways.
Former Missouri cop charged with sexually abusing 8 handcuffed detainees
A former Missouri police officer is facing 21 felony charges accusing him of sexually assaulting eight men he had detained and handcuffed, authorities said Thursday.
Marcellis Blackwell, of St. Louis, was indicted on 16 counts of deprivation of rights under color of law, namely the right to bodily integrity, and five counts of altering records in a federal investigation, the U.S. Attorney for Eastern Missouri Sayler Flemming said in a news release.
The 34-year-old, formerly known as Willis Green Overstreet III, is accused of "committing abusive sexual contact" by fondling the genitals of eight men he had arrested between Nov. 8, 2022 and June 5, 2023, according to the indictment.
Prosecutors say Blackwell kidnapped the men and turned off his body camera prior to some of the incidents. He's also accused of sodomizing one of the men with his finger.
The now-former police officer was charged in early June with sexually assaulting a handcuffed man he had arrested, according to the St. Louis Post-Dispatch.
He resigned over the allegations and was arrested on June 7, local television station KTVI reported.
Since then, seven other victims have come forward with similar allegations, according to a motion seeking to have Blackwell held in jail until his trial.
The motion also says Blackwell's phone contains videos of as-yet unidentified victims.
"We still have not identified all of the men who appear in recordings on the defendant's phone and I'd like to encourage any potential victims to contact the FBI in St. Louis or the U.S. Attorney's Office," Fleming said in a statement.
FBI St. Louis has established a hotline for any potential victims at (314) 589-2682.
Missouri mayor removed from office after allegedly brandishing gun during argument: reports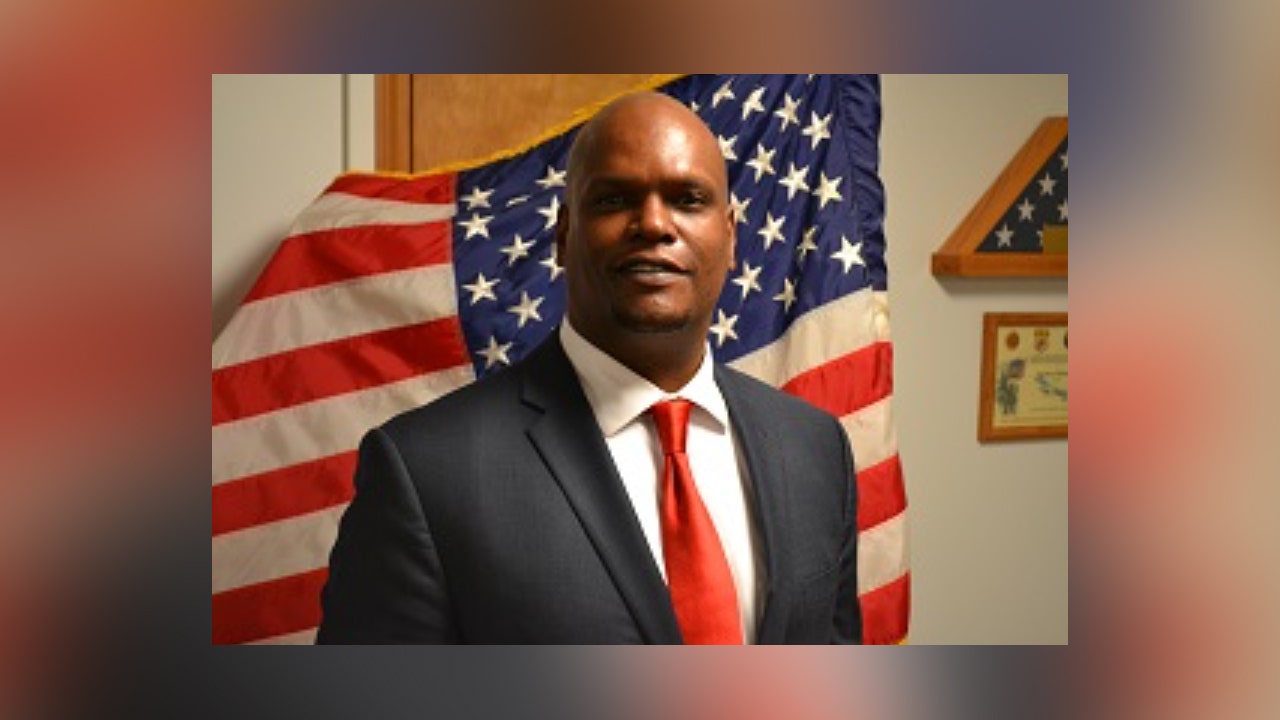 A Missouri mayor was impeached and removed from office after he allegedly threatened an alderman with a gun, according to reports.
FOX 4 Kansas City reported that Greenwood Mayor Levi Weaver was unanimously voted out of office Tuesday by the Greenwood Board of Aldermen.
The three-member board met at City Hall, where deliberations lasted longer than two hours.
MISSOURI AG SUES HEALTH PROVIDER FOR ALLEGEDLY NOT GIVING MENTAL HEALTH EVALUATIONS BEFORE SEX REASSIGNMENTS
One of the members, Kyron McClure, was the man whom Weaver was accused of threatening with a gun.
"To have to stand here in front of these cameras, it's just a little disappointing that we got this far," Alderman Ryan Murray said.
In October 2022, the aldermen impeached Weaver on three counts, including brandishing a gun during a conflict, infringing on First Amendment rights by blocking people from the city's Facebook page, and being loose with business licensing rules and possibly violating Jackson County health codes, the station reported.
'DANGEROUS' CRIMINAL SERVING 30-YEAR SENTENCE FOR SODOMY ESCAPES CUSTODY AT ST LOUIS COUNTY HOSPITAL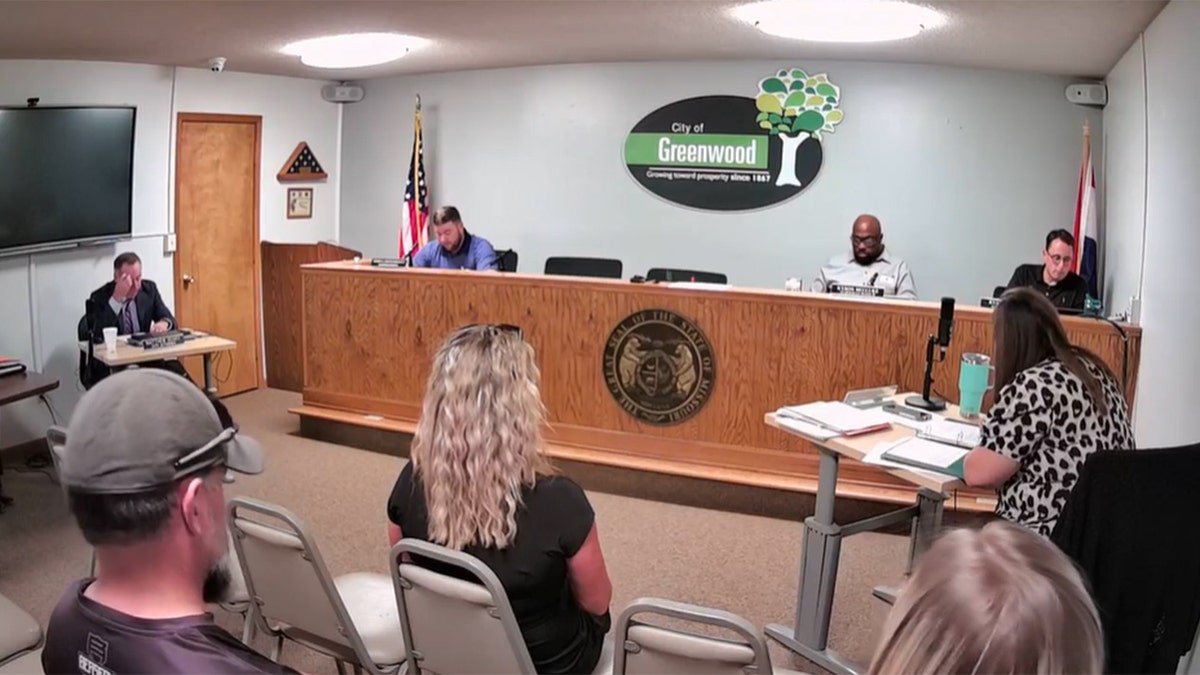 Weaver was encouraged by the board to resign, but reportedly would not because he said the allegations against him were not true.
"There was no testimony that he ever brandished a weapon or pointed a weapon or threatened anyone with a weapon," Weaver's attorney, Aaron Racine, told the station. "Legally, which has completely ignored, it had nothing to do with the discharge of his office as mayor. It was a personal argument between those two."
Racine added that he plans to appeal the decision with the hope a judicial review board will reinstate him to the elected position.
CLICK HERE TO GET THE FOX NEWS APP
Now that the seat is open, the aldermen will begin working on appointing a replacement mayor to serve for the next seven months, who then decide who to appoint to fill an open seat on the board.