What is radon? And how does it get into our homes?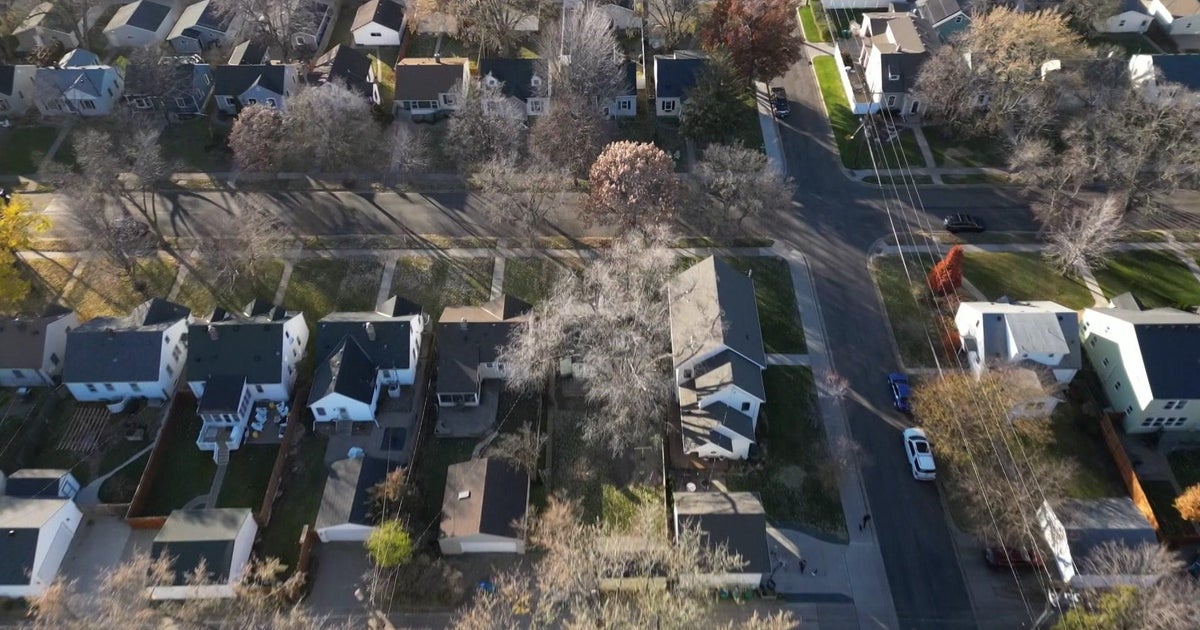 ST. PAUL, Minn. — A potentially life-threatening gas enters Minnesota homes at higher rates than other states.
During Lung Cancer Awareness Month, we wanted to better understand: What is radon? How does it get into our homes?
A competitive market the past several years has forced many prospective home buyers to get creative with their offers, sometimes at their own risk.
"Unfortunately, we did see a drop off in real estate testing in 2022 compared to 2020-2021," said Dan Tranter, indoor air supervisor for the Minnesota Department of Health. 
He's talking about testing for radon, which gets skipped when home buyers drop the home inspection to make their offers stand out.
What is radon? It is a colorless and odorless gas that homeowners are unaware is potentially around them. Minnesota is known for having high levels of radon in its soil. 
MORE NEWS: Elevated lead levels found in some St. Paul drinking water for first time in decades
"It's a type of radiation. It comes from uranium. As uranium breaks down, it turns into radon," said Tranter.
Once in the soil, radon is released into the outdoor air but also into our homes through the foundation. It seeps through cracks or gets sucked in by machines like water heaters.
MDH estimates that 40%, or two out of five homes, have high levels of radon inside.
"Radon's a type of radiation when you breathe it in for a long period of time, like months to years, it can damage your lung cells which can lead to lung cancer," he said. 
According to the EPA, radon is the number one cause of lung cancer in nonsmokers, killing about 21,000 people per year.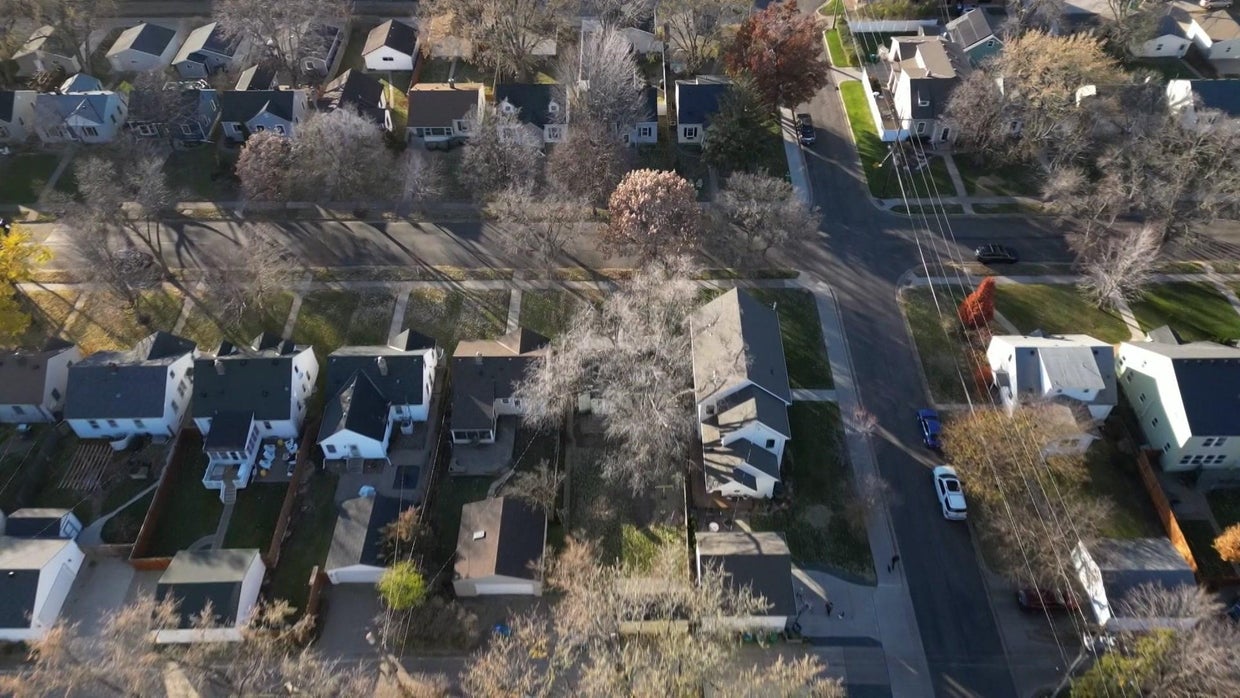 Bonnie Mueller, an avid runner, suddenly couldn't do one of her favorite hobbies 10 years ago. 
"It was just like a heaviness on my chest and then [I was] really tired," Mueller said.
Her family pushed her to go to the doctor. After several tests, the results shocked her family: she had stage 4 cancer.  
"I had a large mass on my left lung, it has metastasized to my liver, my lymph nodes and my pancreas," she said.
Mueller wasn't a smoker. A doctor suggested she test her home for radon. 
What is considered a high level of radon? 
"When a radon level is at or above 4 [picocuries per liter, or pCi/L], we highly recommend installing a radon mitigation system," said Tranter.
Mueller said her home's radon level tested over 30 pCi/L, well past the danger threshold. Her family quickly had a radon mitigation system installed. A pipe starts under the foundation and extends upward and eventually outside of the house, while a fan draws air through it.
"It's like a giant straw through your house that's redirecting the radon outside," said Tranter. "So instead of coming into your home, the soil gases including radon go outside."
Mueller says treatment that was still in testing phases back in 2013 was key to keeping her alive and her cancer at bay. Her initial diagnosis was less than six months. Ten years later, she's managing the disease and is simply glad to still be with her family.
"All of a sudden it's like you just want to tell everybody go, you know, go get your house tested," she said.
Tranter showed WCCO a basic three-to-seven-day test kit that's small enough to fit in your hand. It hangs in the lowest part of your home. After a few days, the test is mailed in with the results returning within a few weeks.
Some tests take up to three months to analyze the air, giving homeowners a long-term view of radon's levels in their homes.
"Radon is something we can test for accurately, we can fix it effectively," said Tranter.
Some homeowners assume their house is safe because it's a new build or their neighbor's homes were tested for radon and had low levels. Tranter said those are common misconceptions that could to problems.
Click here for more information about radon and testing.

Democrats keep Dakota County seat in Minnesota House special election
Democrats will retain a six-seat edge in the Minnesota House after school board member Bianca Virnig prevailed Tuesday in a special election for a seat encompassing parts of Dakota County.
According to unofficial results in the low turnout election, Virnig comfortably beat Republican Cynthia Lonnquist and Libertarian Charles Kuchlenz. With all precincts reporting, Virnig took 58 percent of the vote.
Virnig will fill the seat left open by the resignation of DFL Rep. Ruth Richardson, of Mendota Heights, midway through her term.
The outcome means the DFL will enter the 2024 session with a 70-64 majority. 
Virnig is a Rosemount-Apple Valley-Eagan School District board member. She had endorsements from several labor unions. She kept her messaging on local issues, focusing hard on resources available to public schools.
Republicans tried to pin decisions DFLers made in last year's legislative session on Virnig, including the size and scope of a new state budget. The GOP also tested messaging around a costly renovation project of the State Office Building, which is set to begin soon.
All 201 House seats and control of the chamber are on the line in November; the state Senate and governor's office that are controlled by the DFL now won't be up again until 2026.
MPR News is supported by Members. Gifts from individuals power everything you find here. Make a gift of any amount today to become a Member!
Timberwolves' McDaniels, McLaughlin "progressing well" through injury rehabilitation, team says
MINNEAPOLIS — The Timberwolves announced that guards Jaden McDaniels and Jordan McLaughlin are both "progressing well" throughout their injury rehab.
McDaniels has been cleared to participate in individual on-court and strength training activites, while McLaughlin has been cleared to participate in full team activities, the team said.
McDaniels sprained his ankle Nov. 20 and has not played in a game since.
McLaughlin sprained his MCL in his right knee on Nov. 2 has also not played since his injury.
The Timberwolves have a two game lead atop the NBA's western conference, and also hold the best winning percentage across the league with a 15-4 record.
 Timberwolves, Jaden McDaniels agree to multiyear contract extension
The positive news on both players comes at a time when everything seems to be going well for the Wolves.
Head coach Chris Finch was recently named the western conference coach of the month by the NBA.
He joined Kevin McHale and Flip Saunders as the only other coaches in franchise history to receive the honor.
The team's start to the season is their best in franchise history.
The Timberwolves host the Spurs at Target Center Wednesday night with tip-off set for 6:30 p.m.
Thanks for reading CBS NEWS.
Create your free account or log in
for more features.
Check Out the Central Minnesota Holiday Light Displays!
While this winter, so far, has been snowless, the conditions are great for some evening holiday light viewing. Bundle up the family, jump into the car, and find your favorite.
While you're out, snap a picture of some of your favorites and send it to us! We'll keep adding to this list, so you'll always have new places to check out!
Businesses, let us know about your light displays as well!
Let us know by emailing here!
Be sure to include your name (if you take a picture) and a rough address of the display.
Have fun, be polite, and enjoy the season!
Here's our list so far!
1

10221 18th Ave , Becker, MN.

Starting in the winter of 2020, this family in Becker has put on a holiday lights show with a purpose. It is truly a family affair, with a main show featuring over 20,000 lights synced to music, and a second show featuring more traditional lights and inflatables curated by the couple's eight-year-old son.

Every year, the family partners with a local organization to help fundraise during the show. This year, Chis Lindbloom says they've teamed with Becker Backpack Buddies. 

We always make it a mission to pay it forward. So this year, we are working with the Becker Backpack Buddies, which is an awesome nonprofit organization comprised of volunteers who get together to pack snacks and meals for children in our school system who don't have access to nutritional meals or snacks outside of the normal school day that they'll send home with them on weekends or during breaks from school.

Bulbs of Becker runs from 5:00 p.m. until 9:00 p.m. Mondays through Thursday, and 5:00 p.m. until 10:00 p.m. Friday through Sunday.

Photo: Bulbs of Becker/Facebook

Photo: Bulbs of Becker/Facebook

2

The 2023 City of Foley Christmas Lighting Contest runs through December 10th. All residents in Foley city limits are automatically enrolled. Judging will take place evenings through December 10th by a panel of secret judges.

Foley Administrative and Communication Assistant Sara Judson-Brown says the winners will be notified by mail, as well as announced on the city's social media pages.

The three residential winners will get a letter in the mail, announcing their prize and congratulating them on their festive display. We will also announce those winners on our social media and website. One business winner will be recognized for their efforts and they will get a certificate that they can display for bragging rights.

 

Photo: City of Foley

Photo: City of Foley