Cryptocurrency market retreats after recent rally, Bitcoin and Ethereum slip By Investing.com
NEW YORK – The cryptocurrency market is experiencing a downturn following a period of substantial gains, with leading digital currencies (BTC) and (ETH) facing declines. After reaching a peak market capitalization of $1.4 trillion, the sector is showing signs of a pullback.
Bitcoin, which recently saw its price climb, has reversed its gains, currently trading at $36,656.75. This represents a significant drop of over 15% within the past week. Analysis from Santiment points to a decrease in transaction volume and an increase in the Market Value to Realized Value (MVRV) ratio, suggesting that the price may have been overvalued. Despite the bearish momentum indicated by technical indicators such as the Moving Average Convergence Divergence (MACD) and the Relative Strength Index (RSI), the Chaikin Money Flow (CMF) remains above zero, signaling some optimism.
Ethereum initially surged above $2,000 but has since retreated to $1,959.51, reflecting a drop of more than 4% in seven days. The downturn comes despite signs of continued interest in Ethereum's futures markets, as evidenced by a positive funding rate and Taker Buy Sell Ratio. The Korean investment sentiment has been low, as reflected by the Korea Premium Index.
Meme cryptocurrencies are mirroring the losses seen across the broader market. (DOGE) and (SHIB) have seen their values fall by up to 7%. The decline in these popular coins further underscores the current market trend.
The overall sentiment in the cryptocurrency market is currently 'greedy,' according to the Fear and Greed Index which stands at 69. However, with trading volumes dropping by 40% and key technical indicators signaling bearishness, there is an anticipation of continued slow movement in the near term. Major wallets have reportedly shed over 50k BTC post-rally, contributing to the decline in transaction volume.
As investors and traders navigate this volatile landscape, they will be closely monitoring these metrics and analyses to gauge future movements within the cryptocurrency market.
This article was generated with the support of AI and reviewed by an editor. For more information see our T&C.

Bitcoin, Dogecoin In Red, Ethereum Zooms As Traders Fear 'Bull Trap' — Analyst Says ETH 'Ready For $3K'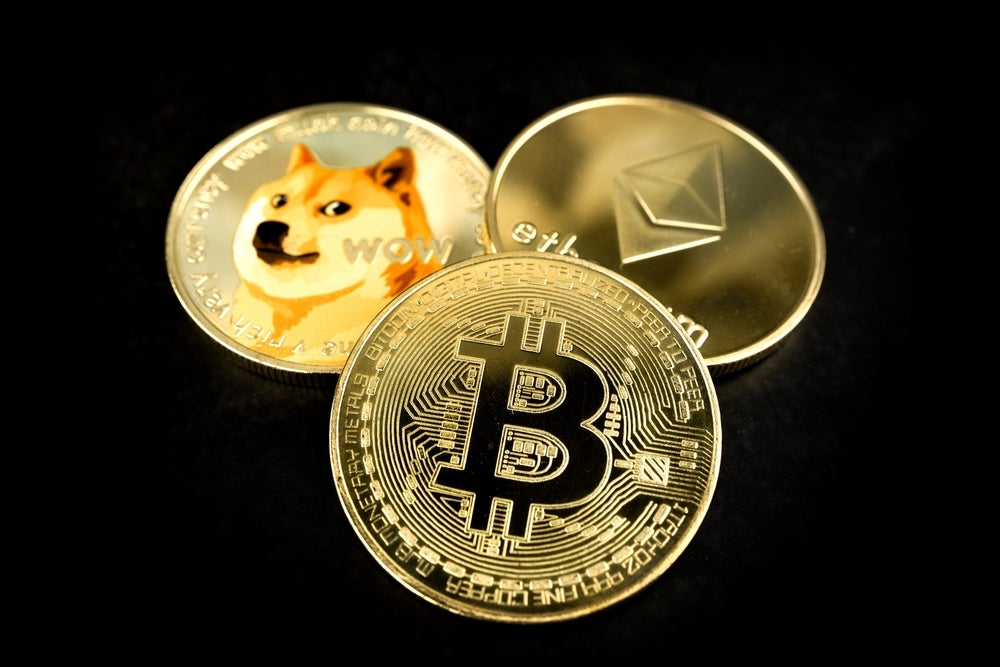 The major cryptocurrencies displayed a mixed performance on Thursday evening. While the world's largest cryptocurrency Bitcoin appeared to be correcting, altcoins were surging ahead.
| | | |
| --- | --- | --- |
| Cryptocurrency | Gains +/- | Price (Recorded 9:30 p.m. EST) |
| Bitcoin BTC/USD | -1.05% | $43,475 |
| Ethereum ETH/USD | +5.52% | $2,367 |
| Dogecoin DOGE/USD | -0.39% | $0.096 |
What Happened: Bitcoin's rally came to a brief pause on Thursday as it dipped to $43,000 after reaching a high of nearly $45,000 earlier this week. This slight decline suggests that traders may have chosen to take some profits following the cryptocurrency's significant surge from $38,000 just a week ago.
ETH, on the other hand, surged by 5% during the same time frame, marking its highest price point since May 2022.
In other news, Montenegro's chief legal officer has announced their intentions to extradite Do Kwon to the United States, thus bypassing South Korea. This update comes as reported by The Wall Street Journal, citing sources familiar with the matter.
Top Gainer (24 Hour)
| | | |
| --- | --- | --- |
| Cryptocurrency | Gains +/- | Price (Recorded 9:30 p.m. EDT) |
| Bonk | +78.55% | $0.00001001 |
| Optimism | +71.20% | $2.16 |
| Gnosis | +16.25% | $227.27 |
The global crypto market cap has reached $1.58 trillion, marking a 1.26% decrease in the last 24 hours.
Stocks rallied on Thursday, breaking three-day losing streaks for both the Dow Jones Industrial Average and the S&P 500, as investors eagerly awaited Friday's crucial jobs report. The S&P 500 rose by 0.80% to reach 4,585.59, while the Dow gained 62.95 points, or 0.17%, closing at 36,117.38. The Nasdaq Composite outperformed, surging 1.37% to 14,339.99, fueled by strong performance from technology stocks.
Throughout this week, investors have closely monitored the job market. Thursday's release of weekly jobless claims indicated that the pace of layoffs has not increased, as both the claims themselves and continuing jobless claims were lower than expected. The market initially reacted with concern, leading to a slight increase in the U.S. 10-year Treasury yield, which currently stands at 4.148%.
See More: Best Cryptocurrency Scanners
Analyst Notes: Cryptocurrency analyst Michael Van de Poppe suggests that Ethereum is beginning to rally against Bitcoin. According to Van de Poppe, "the period prior to the Bitcoin halving, 3-8 months before, it's the best period to allocate towards altcoins."
Based on this theory, it appears that Ethereum is currently exhibiting similar patterns, indicating that "Ethereum is ready for $3,000+ in Q1."
Eli Taranto, Executive Director at EQI Bank, in a note seen by Benzinga, said, "As BTC appears to continue its volatile path to ascendance, figures revealed today show that 2020 bull market buyers now control 16% of supply and continue to HODL, indicating that BTC has a strong following and, more importantly investors continue to see this mini bull run as just the beginning." 
He added, "As the global economy is showing mixed signals, there are still downside pressures – but Bitcoin never follows a straight path. The king of cryptos seems to have secured a more elevated corridor, but risks of $38-39k remain. "
Crypto analytics firm Santiment has observed that traders are currently concerned about a potential bull trap in the crypto markets. "Traders are fearful that crypto markets may be in a bull trap at the moment. But while Bitcoin may have stopped its momentum for the time being, Ethereum and #altcoins are blasting off once again. FUD could propel BTC to $50K if it increases."
Photo by SvetlanaParnikova on Shutterstock
Read Next: Jim Cramer Advises Against Using Binance, Provokes Strong Reactions From Twitter Users
Woodbridge couple loses $1 million in cryptocurrency investment scam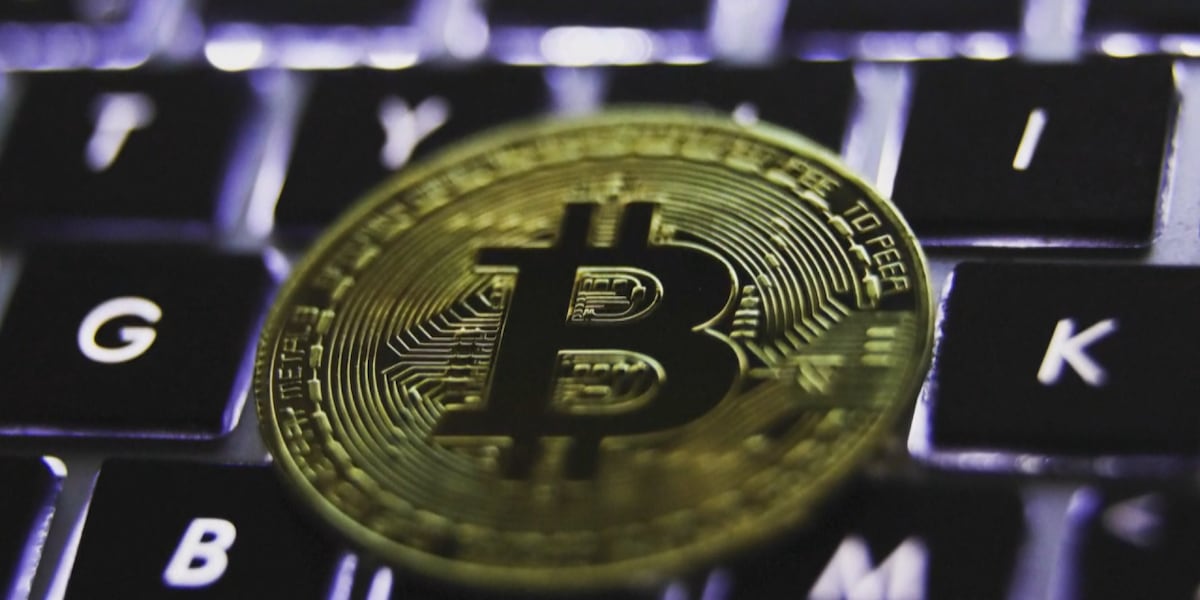 WOODBRIDGE, CT (WFSB) – A Woodbridge couple lost more than one million dollars in a cryptocurrency investment scam. Local and federal authorities are now investigating as there are dozens of victims across the country.
It's a complex scam that starts out with something simple: a text or message from a stranger. Amos Jiang from Woodbridge received a text in August. He says the person had the wrong number but wanted to learn more about what it's like to move to the United States from China. A friendship formed, and then that friend told Amos about an investment opportunity in cryptocurrency.
"I see the balance increase, so I think maybe it's ok," said Jiang.
Jiang says the website looked legitimate. His son, Eric Jiang, helped his dad explain to Channel 3 how it worked.
"The entire exchange was functional. There was an order book. He could see his trades. He could see everything happen on the exchange, so it seemed very legitimate," said Eric Jiang.
Amos Jiang says he made the investments because he wanted to help his son.
"He wanted to pay for the wedding. He wanted to buy us a home. When he saw that this was apparently a legitimate opportunity for him to make enough money to pay off the whole home, that's why he felt it was necessary to continue investing," said Eric Jiang.
In total, Amos Jiang invested more than one million dollars. It was their lifesavings, plus money from a line of credit on their house.
"To see all of that just disappear, it breaks my heart," said Eric Jiang.
Amos Jiang realized it was a scam when he got a phone call from the Woodbridge Police Department on November 16th, 2023. The Woodbridge Police Department had been contacted by Detective Michelle Taylor with the Peachtree City Police Department all the way in Georgia. Detective Taylor had been investigating a similar case which led her to a list of around 2 dozen potential victims in 12 different states. She says there are potentially many more victims.
"A lot of times the money is gone, and it's a dead end from there," said Taylor.
Taylor says the victims all wire-transferred money to an account for the fraudulent company called "UpUp Fashion". Jiang says he wire-transferred money to other accounts as well.
Taylor says both the FBI and Secret Service have been notified. She says the difficulty of a case like this is it appears all the money was transferred to an account in Hong Kong.
"The problem I think that all of these agencies run into is that they open these bank accounts, they target quite a few victims all at once, and then they shut them down before they are even discovered," said Taylor.
"I think it's just incredibly important to let people know that this is happening," said Eric Jiang.
The Jiangs hope their story is a lesson for others. The money taken out against their home means they may have to sell it. They've created a GoFundMe to try and save their home.
Taylor recommends never sending money to someone you don't know and talking about any big investments with a trusted friend or loved one.
"It's like losing cash out of your wallet. When a wire transfer is done, there is a very small window of time where a victim can contact their bank to get that wire transfer stopped," said Taylor. "If you want to invest in cryptocurrency, most people do that through a well-established organization and not through a complete stranger who has just text messaged you within the last year or a couple months."
If you think you may have been a victim of a scam like this, Taylor says you should contact your local police department.
You can also file a complaint with the FBI at IC3.gov.
Copyright 2023 WFSB. All rights reserved.
Swiss city embraces cryptocurrency for municipal payments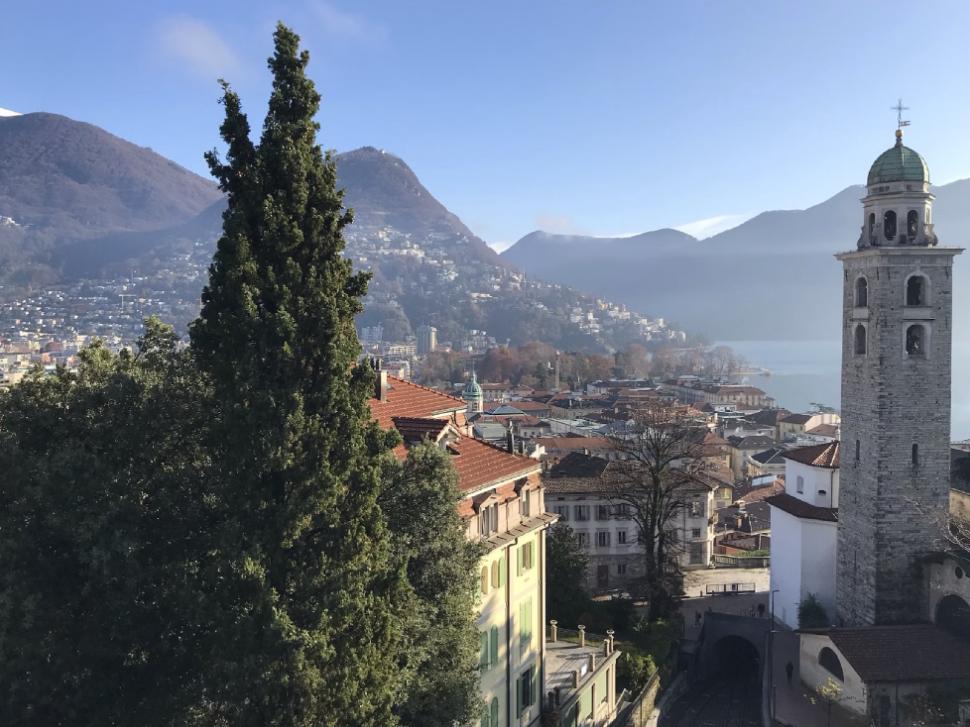 In a landmark decision, the Swiss city of Lugano has officially begun accepting Bitcoin (BTC) and Tether (USDT) for tax payments and other municipal fees. This announcement marks a significant step towards integrating cryptocurrency into the city's financial infrastructure.
A Comprehensive Crypto Payment System
Lugano's residents and businesses now have the option to use either Bitcoin or Tether for paying any bill issued by the city, including taxes and various public services. This innovative payment system, powered by Swiss crypto firm Bitcoin Suisse, leverages Swiss QR-Bill technology. This allows for a straightforward process where taxpayers can simply scan a QR code on their bill and pay the amount using their preferred mobile crypto wallet.
Plan B: Lugano's Vision for Financial Transformation
This initiative is a key component of Lugano's "Plan B," a collaborative effort with Tether aimed at transforming the city's financial system using Bitcoin technology. Plan B is an ambitious project that seeks to integrate blockchain solutions into daily municipal operations, aiming to expand crypto payments into various areas of civic life.
Switzerland's Growing Crypto Adoption
Lugano's move aligns with a broader trend of cryptocurrency adoption within Switzerland. Prior to Lugano's announcement, the Swiss canton of Zug started accepting Bitcoin and Ethereum (ETH) for tax payments in 2021, in collaboration with Bitcoin Suisse. Additionally, in 2020, Zermatt, another Swiss municipality, also commenced accepting Bitcoin for tax payments.
This adoption across Swiss cities highlights the country's progressive stance on cryptocurrency and blockchain technology, positioning Switzerland as a leader in the crypto-friendly landscape.
—
The adoption of cryptocurrencies like Bitcoin and Tether by the city of Lugano for municipal payments reflects a significant shift towards digital currencies in the public sector. It not only demonstrates the growing acceptance and integration of cryptocurrency in everyday financial transactions but also positions Lugano as a pioneering city in blockchain technology adoption​