Lala's Little Nugget opening in South Austin in 2024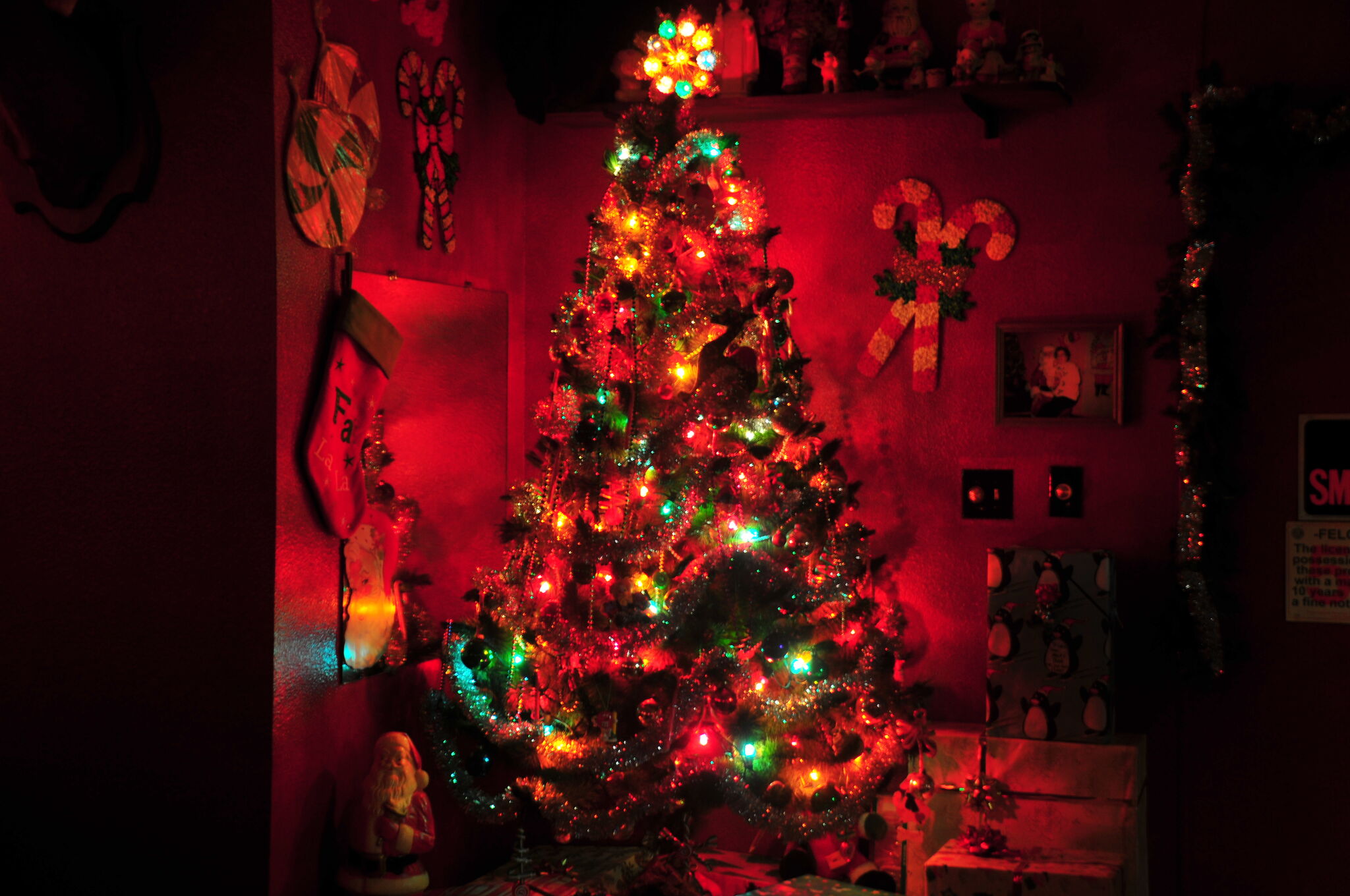 Lala's Little Nugget is an Austin institution. It's about to multiply.
This week, Austin Business Journal reported that the North Austin dive bar, famously decorated for Christmas year-round, will be opening a South Austin location at an unspecified date.
The original location, opened in 1972, suddenly shut down in 2015, worrying longtime customers, of which there were many. Purchased by a group that included Matt Luckie, co-owner of Mean Eyed Cat, Lavaca Street Bar, and others, it was re-opened with a few changes. 
Advertisement
Article continues below this ad
Luckie confirmed to ABJ that he has signed a lease for a South Austin location, at 3008 Davis Lane, Austin, TX 78745. The 2,100-square-foot bar will be called, appropriately, Lala's South Pole, and serve pizza from Brooklyn Pie Co., which has locations in South and North Austin, Round Rock, Corpus Christi, and at the original Lala's.
He did not have an official confirmation on an opening date, other than to say it would be sometime in 2024. Per a filing with the Texas Department of Licensing and Regulation, the construction start date is listed as Sunday, October 1, with an estimated completion date of December 1, at a cost of around $500,000.

Shinedown shares 'The Library Sessions'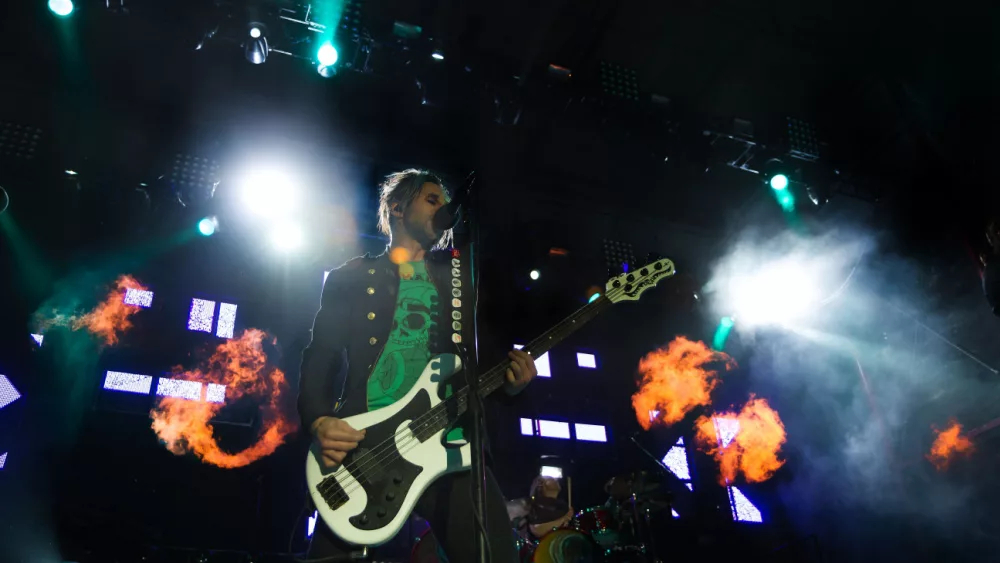 Shinedown has released The Library Sessions, which were inspired by their current hit single "A Symptom Of Being Human." The video for The Library Sessions features stripped-down, acoustic performances of "A Symptom Of Being Human", as well
UT Austin, Texas State football teams make history this season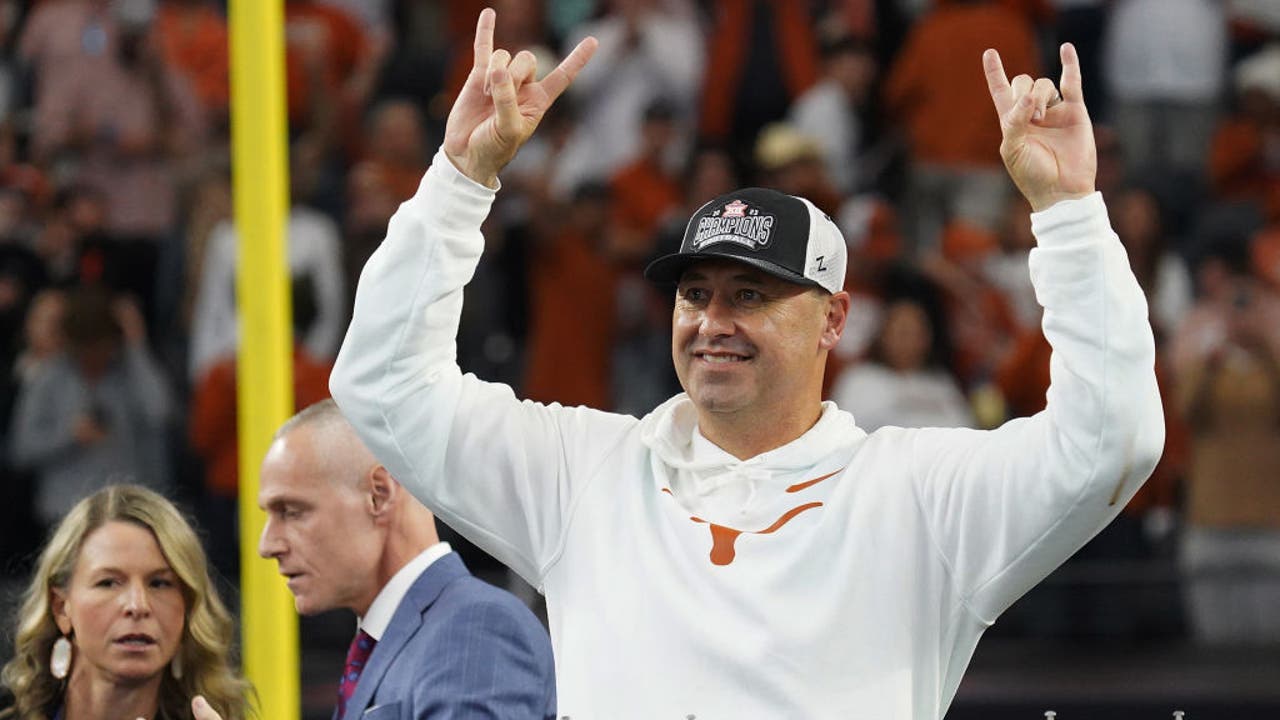 AUSTIN, Texas – The University of Texas at Austin and Texas State University have a lot to celebrate. Both football teams have made history this season.
"Coming from such low points, a lot of low moments, these moments make it even better," says UT Austin student Devin Ritter.
The Longhorns won the 2023 Big 12 Championship against Oklahoma State University on Saturday. The win sent them to the College Football Playoffs for the first time ever.
"I'm really excited, especially my freshman year, going 5-7 that Kansas game was pretty rough. So, that feeling compared to how it is now, it's amazing. Especially because I was born and raised here in Austin," said Ritter.
Texas Longhorns to play in Allstate Sugar Bowl against Washington
The Horns will head to New Orleans to play against the Washington Huskies on New Year's Day in the Allstate Sugar Bowl.
"I'm super impressed by all the parts that we have done. Now, I really wasn't anticipating this, but seeing them improve, keep going, fighting through the end, I can see we deserve it and take it all this year," says UT Austin student Estabon Santos.
In San Marcos, Texas State is also celebrating a first.
"It's pretty cool, it's pretty nice, it's really impressive, that's good for them. They are balancing their academics at the same time. That must be really challenging," says Texas State University student Jairo Contreras.
The Bobcats will play against the Rice Owls in the First Responder Bowl on December 26 at Ford stadium in Dallas. This will be the team's first bowl game in history with first-year head coach GJ Kinne.
"We are really excited. Our players were ecstatic yesterday in the team meeting. I think it's great because a lot of their family and friends get to come and watch them play, and obviously, Bobcat Nation is excited about getting to stay in Texas," says Texas State University head coach GJ Kinne.
Texas State Bobcats to make bowl debut against Rice Owls in First Responder Bowl
"I'm a fan of Rice. You know, I've got some family out there, but they are not going to win the game," says Texas State University student Jordan Hunter.
Many students are looking forward to supporting the team as they make history.
"I know a couple of my friends are going out there. I'm still deciding or not and seeing my schedule and everything and seeing if I'm going to be able to make it, but if I can make it, I'm definitely going to be at the game," says freshman student at Texas State University Wyatt Hall.
"We are ready for this game. I know I'm ready for this ball game, and we're going to win," said Hunter.
Texas prosecutor drops most charges against Austin police over tactics used during 2020 protests
AUSTIN, Texas – A Texas prosecutor whose office oversaw indictments of more than 20 police officers in Austin over tactics used during the 2020 protests that followed George Floyd's killing said Monday he was dropping most of the cases and would ask the Justice Department to investigate instead.
The announcement is a reversal for Travis County District Attorney Jose Garza, a progressive who ran on promises to hold police accountable in the Texas capital. Garza, a Democrat, said his office would dismiss indictments against 17 officers but still move forward with prosecuting four others.
He announced the decision in a statement made with Austin Mayor Kirk Watson, a Democrat who was not in office at the time of the protests.
"This has been a difficult chapter for Austin. I look forward to turning the page. These announcements will allow police officers, whose lives were upended by the indictments, to return to their services to our community," Watson said.
The slate of felony charges in Austin had been by far the most indictments of officers from a single U.S. police department over tactics law enforcement used during the 2020 protests. Two Dallas officers face charges of aggravated assault with a deadly weapon and official oppression, and a New York police officer was charged with assault after shoving a woman to the ground.
But despite widespread claims of heavy-handed or even illegal police tactics, few cities pursued charges.
The City of Austin has paid out more than $18 million to settle lawsuits brought by protesters injured during the protests, including a college student who suffered brain damage after an officer shot him with a beanbag round. Eight other lawsuits are still pending, according to the city.
During the protests, some Austin police officers fired beanbag rounds into the crowd.
In a statement, Garza did not give specific reasons about why his office was dropping most of the cases while letting others proceed. He said his office "would continue to hold law enforcement who break the law accountable."
Garza also said he expects the Justice Department to seriously consider their request to review Austin police's actions during the protests.
Ken Ervin, an attorney who represents nine of the officers who are having the charges dismissed, said the cases should have never been brought. He also represents several of the officers still facing charges.
"We predicted this (dismissal) some time ago. The cases were indicted before the investigations were complete," Ervin said. "We didn't think the DA's office was serious about prosecuting these cases. He just needed a reason to dismiss and save face."
Ervin said he welcomed the invitation for federal scrutiny on the officer's actions during the protests.
The indictments at the time widened the rift in Austin between police and Garza, whose 2020 campaign was backed by liberal allies including U.S. Sen. Bernie Sanders and promised crackdowns on misconduct by law enforcement.
Copyright 2023 The Associated Press. All rights reserved. This material may not be published, broadcast, rewritten or redistributed without permission.