New trading tech doesn't alter long-standing investment fundamentals, best-selling financial author William Bernstein suggests
Advancements in investment products and trading platforms haven't altered long-standing investing fundamentals, according to neurologist and best-selling financial author William Bernstein.
Bernstein, who released the second edition of his 21-year-old classic investment guidebook "The Four Pillars of Investing" this summer, joined CNBC's Bob Pisani on "ETF Edge" this week.
The first pillar of investing according to Bernstein is theory, in which he stressed that risk and return are "joined at the hip."
"If you want a perfectly safe portfolio, you're not going to have high returns," Bernstein said. "If you want the high returns that come with equities, you're going to have to sustain bone-crushing losses."
His second pillar is history. It plays off the idea markets overshoot on the upside and the downside, and only bottom in retrospect.
"Markets don't get either very expensive or very cheap without a good reason," Bernstein said. "You have to just be able to keep your discipline and understand that the expected market return has to do with the perceived risk of the market, and the perceived risk of the environment you're in."
The third pillar is psychology. Bernstein believes investors tend to be overconfident about their ability to pick stocks.
"The metaphor I like to use [for investing] is that you're playing tennis with an invisible opponent, and what you don't understand is the person on the other side of the net is Serena Williams," Bernstein said.
Bernstein also emphasizes that investors tend to be overconfident on their own risk tolerance.
"One of the things I learned both in 2008 and more recently during the March 2020 Covid swoon was that how you behave in the worst 2% of the markets probably describes 90% of your overall investment performance," he said.
Bernstein's final investing pillar is business. It's the notion the primary business of most fund companies is collecting assets rather than managing money.
This idea is one of the reasons Bernstein feels positive about the exchange-traded funds business and its role in reducing fees.
"One can purchase a lot of investment products now for next to nothing in terms of expenses — a couple of basis points," Bernstein said.

Taxes, savings, credit scores: How do NY schools stack up in personal finance education?
When it comes to teaching kids personal finance, New York scores a B.
The grades come from The Center for Financial Literacy at Champlain College in Burlington, Vermont.
Twenty other states shared also got a B, which they earned because they require some amount of personal finance education — but fall short of a semester-long standalone course in personal finance, which would earn them an A.
"Not a day will go by after a student graduates from high school that they don't think about money," John Pelletier, director of the Center for Financial Literacy, said in an interview.
New York requires only that students get about 15 hours of personal finance instruction as part of a 12th-grade course in economics, he said.
Pelletier stressed the importance of financial literacy during a time when "it gets more and more complex every day." He noted all the new apps that keep popping up to help manage finances.
There is plenty of information to pack into a semester-long course, he said: understanding budgeting, taxes, credit scores, saving for retirement, interest, income expectations for different careers, and how to avoid habits like using payday loans.
Making personal finance a priority
Pelletier said there are three ways for states to fit in a required semester-long course:
Requiring personal finance in place of an elective.
Adding it as a requirement without taking any other course away.
Allowing it to count towards more than one requirement for graduation. For example: allow it to count as a math, social studies, fine arts or foreign language credit.
If not mandated, personal finance education tends to be required in richer, whiter schools, Pelletier said. Therefore, the best way to create equity is through statewide policies, he said.
Seven states currently get an A for requiring a semester-long class. But that number is supposed to hit 24 by 2028 as more states get serious about teaching personal finance.
In New York, several bills would require a standalone course in personal finance, but it's unclear if any have a shot of becoming law, Pelletier said.
He also noted a 2022 survey of 1,030 adults by the National Endowment for Financial Education, in which 88% of respondents wanted their states to require a semester- or year-long financial education course in high school. Even more telling: 80% wished they were required to take one when they were in school.
Contact Diana Dombrowski at ddombrowski@gannett.com. Follow her on Twitter at @domdomdiana.
Grand Rapids finance park teaches students real-world money strategies
GRAND RAPIDS, Mich. — A Grand Rapids nonprofit commemorated the opening of a handful of new spaces meant to support students Monday.
There was a ribbon-cutting ceremony for the Karl & Susan Hascall JA Finance Park along with six others. It's all thanks to a program operated by the Junior Achievement of the Michigan Great Lakes (JAMGL).
Their goal is to give students their best shot at life after graduating, incorporating real-life scenarios they should know.
"We have this partnership with JA that allows us to offer exposure for young leaders and how they think about their careers and provide that important financial literacy at the same time," says SpartanNash CEO Tony Sarsam.
The program is open to students in eighth through 12th grade. Attendees will spend a full day at the finance park, where they will be instructed to establish a monthly budget paired with a randomly chosen career and hypothetical living scenario.
"They'll learn about what it takes to make a transportation decision, a housing decision or utilities decision, and how they all work together," says Junior Achievement President & CEO William Coderre. "The whole idea is to build a balanced budget."
JAMGL estimates more than 20,000 students will visit the center annually.
Follow FOX 17: Facebook – Twitter – Instagram – YouTube
Wakeman Boys & Girls Club's financial literacy program aims to give Bridgeport teens life skills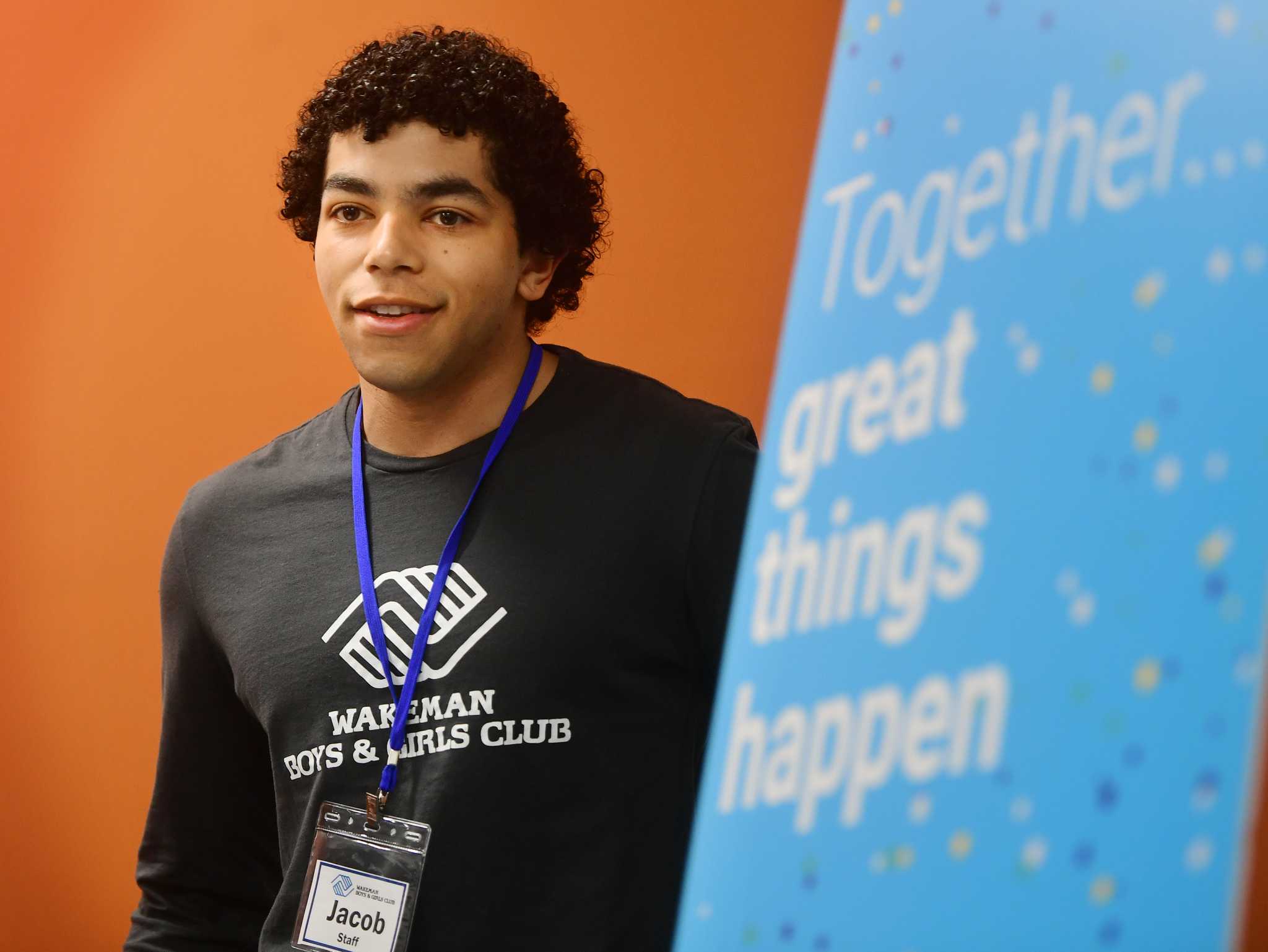 BRIDGEPORT — Even though she is just 18-years-old, Andrea Palacios already owns her own business. 
The Harding High School senior spends her spare time printing custom shirts, sweatshirts and other items that she sells online to fellow students and fans of her artwork.