US ally reportedly calls Biden foreign policy in Kosovo 'naive' amid rising tensions with Serbia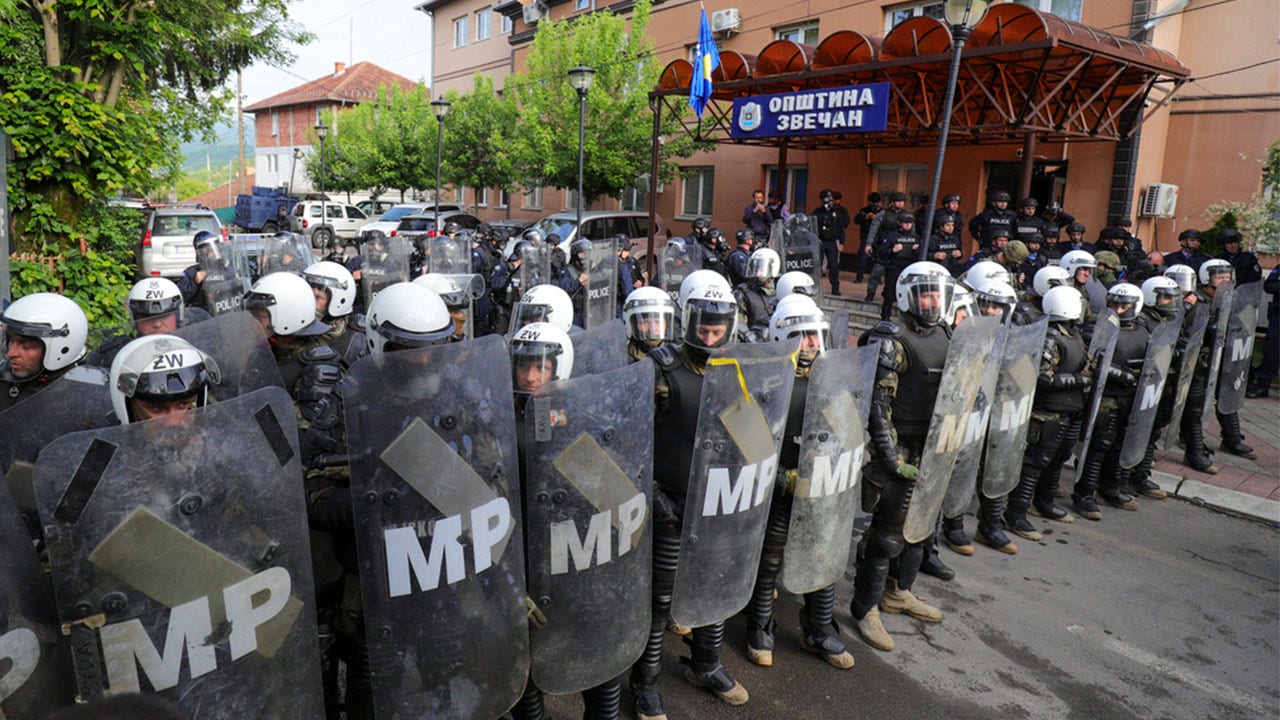 U.S. Secretary of State Antony Blinken faced criticism from a close ally as ethnic tensions have once again flared in the Balkans.
Kosovo Prime Minister Albin Kurti took a shot at Blinken, who had criticized Kosovo's government for "actions it took against the advice of the United States and Kosovo's European partners," according to a statement from Blinken.
Kurti didn't shy away, telling The Guardian newspaper in an interview last week, "I think it's not just unfair and wrong and hurtful but at the same time very naive." He also said the comments were appeasing Serbian President Aleksandar Vucic.
SERBIA, CAUGHT BETWEEN EUROPE AND RUSSIA, COULD MOVE ONE STEP CLOSER TO NORMALIZING RELATIONS WITH KOSOVO
Kurti ignored a demand from Blinken to reverse course and refrain from actions that would inflame tensions. The prime minister said Kosovo police will stay in the northern Serb region, a move that the U.S. believes will not help defuse the situation. In response, the U.S. announced that it was canceling Kosovo's participation in upcoming NATO military exercises.
Asked for comment on Kurti's criticism, a State Department spokesperson referred Fox News Digital to Blinken's comments in Norway on Thursday in which he said, "The escalation there and the actions taken there move both Kosovo and Serbia in the wrong direction because the answer that we're looking for is de-escalation, avoiding any unilateral actions, and returning to this normalization process and the EU-led effort that is what promises both of them a future of integration in the Euro-Atlantic community," Blinken said during his press conference in Oslo.
Blinken said the U.S. will oppose any actions that either country takes that would make EU integration a more distant prospect.
"We've been very clear in our concerns about some of the recent actions that were taken. We've said that directly to the leaders involved, including Prime Minister Kurti. And we're looking for both to act responsibly going forward," Blinken added.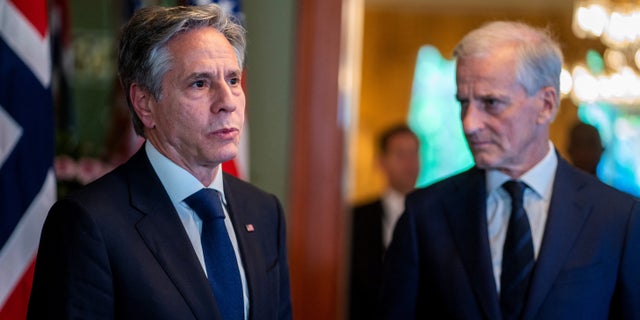 French President Emmanuel Macron also waded in and directly blamed Kurti and Kosovo for the confrontation. With its rebuke of ally Kurti, the U.S. has been accused by some in diplomatic circles of taking the side of Vucic, who has been a close ally of Russian President Vladimir Putin.
HISTORICAL RUSSIAN ALLY SNUBS PUTIN IN GROWING SHIFT TO EUROPEAN UNION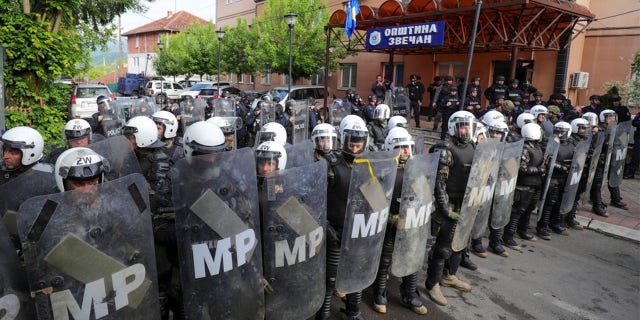 "I do not think that the latest statements from the United States or France necessarily mean that they are siding with Vucic as much as they are merely critical of the Kurti government's decision to send the mayors to their offices and insist that they have legitimacy to govern, knowing all too well that this is likely to spark tensions," Helena Ivanov, associate fellow at the Henry Jackson Society, told Fox News Digital. 
"Generally, I think that the West just wants things to stay calm and will criticize any moves that are likely to spark tensions – thus the critical tone towards Kosovo," Ivanov added.
RUSSIAN INFLUENCE PEDDLING ADDS TO FEARS AFTER ELECTION OF UNTESTED PRESIDENT IN EUROPEAN NATION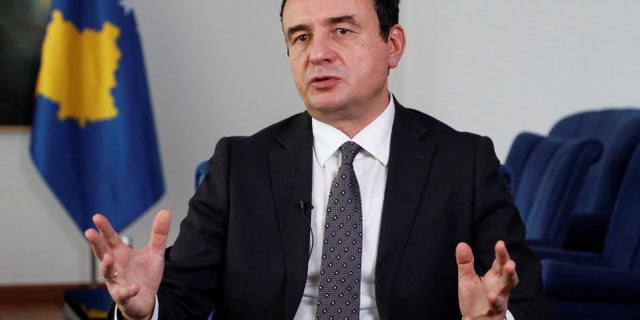 Facing mounting pressure from the Europeans, the presidents of Serbia and Kosovo met in Moldova to discuss ways of lowering tensions on Thursday. Reuters reported that following her meeting with Vucic, Kosovo President Vjosa Osmani accused him of "whining and complaining and … not telling the truth."
Osmani, however, did offer some hope by saying that Kosovo could hold new elections in the north with Serb participation if they were triggered legally. Vucic left without making comments to the media, according to Reuters.
Violence erupted after ethnic Albanian mayors took office in the north of Kosovo, a predominantly Serb majority enclave of Kosovo, following April elections that were boycotted by Serbian political parties and their supporters. The U.S. urged Kurti not to hold the elections, fearing the outcome would be illegitimate in the eyes of local Serbs. The boycott resulted in an extremely low turnout of 3.5%, leading many in the West to claim the elections were indeed illegitimate.
Serbs attempted to block the ethnic Albanian mayors from entering their offices, and Kosovar police responded by firing tear gas, which escalated tensions. More violence ensued when Serbs clashed with Kosovo police and NATO peacekeeping troops. Serbia, for its part, responded by sending troops to the border with Kosovo and put its armed forces on high alert.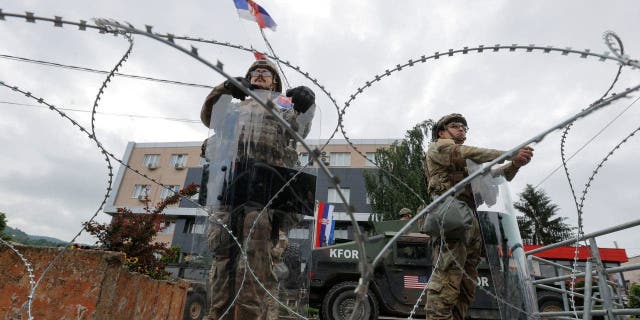 "NATO strongly condemns the unprovoked attacks against KFOR troops in northern Kosovo, which have led to a number of them being injured. Such attacks are totally unacceptable," reads a statement from a NATO spokesperson.
Eleven Italian soldiers and 19 Hungarian troops sustained multiple injuries, "including fractures and burns from improvised explosive incendiary devices," and three Hungarian soldiers were injured from firearms, according to a Kosovo Force (KFOR) statement.
Kurti also blamed Vucic for stoking tensions and inflaming what he called a "fascist mob" that attacked NATO forces.
US ACCUSED OF RETREATING FROM NATO ALLY ALBANIA AS RUSSIA LOOKS TO GROW REGIONAL INFLUENCE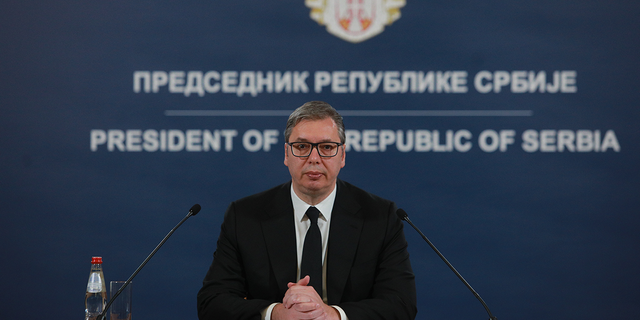 While 92% of Kosovo is ethnic Albanian, Serbs in the north are still loyal to Belgrade and refuse to accept Kosovo's 2008 unilateral declaration of independence.
Conflict between Serbia and Kosovo following the 1999 war is unresolved and is a roadblock to their further European integration. Kosovo was a former province of Serbia and was once integrated within the nation of Yugoslavia. NATO led a bombing campaign against Yugoslavia in 1999, which comprised Serbia and Montenegro, to defend Kosovo's ethnic Albanians against violence from Belgrade. Nearly a decade later, Kosovo declared independence from Serbia in 2008, and Serbia refuses to recognize their independence.
The renewed violence is another roadblock in the EU-facilitated process to normalize relations between Serbia and Kosovo, which has been ongoing for years. The EU has made clear that normalizing relations is a necessary and required step for joining the bloc.
"Our message both to Belgrade and to Pristina is that they have to engage in good faith in the EU-facilitated dialogue," NATO Secretary General Jens Stoltenberg said at a press conference on Thursday. "That is the only path to peace, but at the same time, NATO has responsibility to ensure stability in Kosovo, and that is reason why we have been there for many years and why we now are increasing our presence in the region."
Reuters contributed to this story.

How to Watch Sound of Freedom, Starring Jim Caviezel, at Home
ad
Netanyahu warns of potential 'eruption of AI-driven wars' that could lead to 'unimaginable' consequences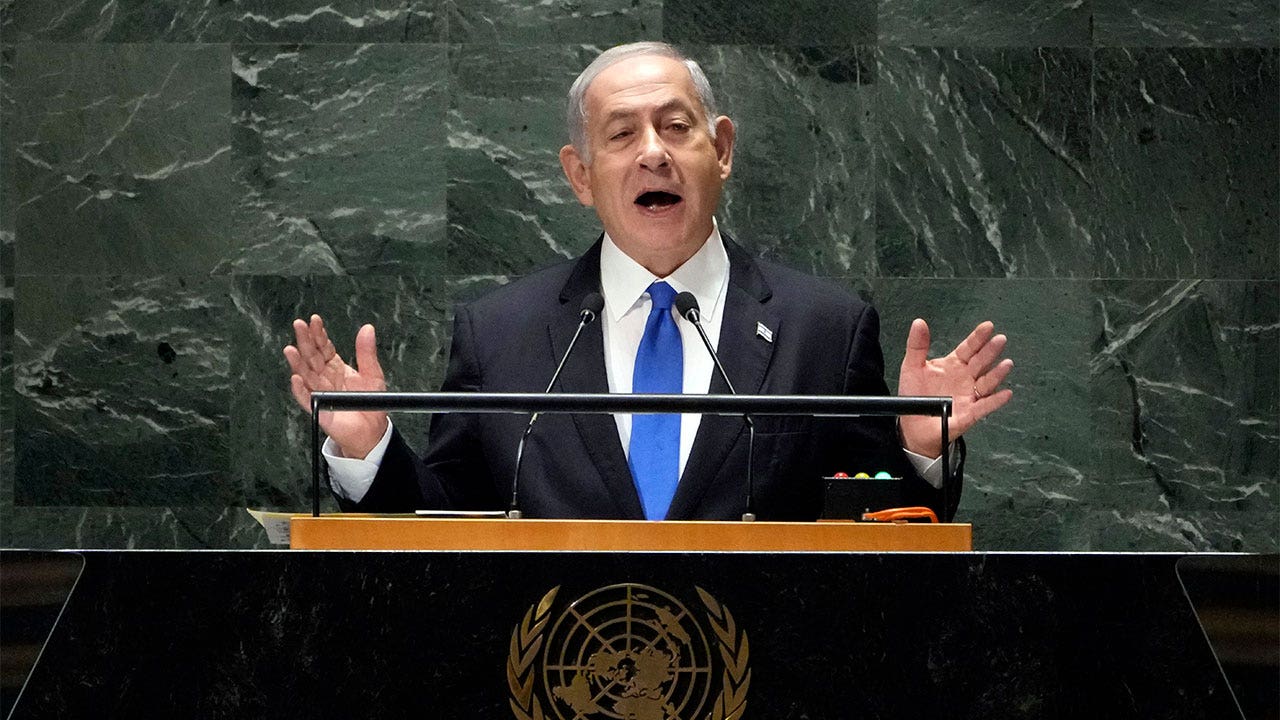 Israel Prime Minister Benjamin Netanyahu warned the world is on the cusp of an artificial intelligence revolution that could launch nations into prosperous times or lead to all-out destruction fueled by devastating high-tech wars. 
"The AI revolution is progressing at lightning speed," Netanyahu said during his U.N. General Assembly speech last week. "It took centuries for humanity to adapt to the agricultural revolution. It took decades to adapt to the industrial revolution. We may have but a few years to adapt to the AI revolution."
Talk of artificial intelligence at the U.N. was hardly common just a few years ago. But after the release of ChatGPT's wildly popular chatbot that can mimic human conversation and other AI-powered platforms, AI has become a hot topic among world leaders. 
Netanyahu's speech focused on building a peaceful "new Middle East," and cited relations between Israel and Saudi Arabia as evidence of this intention. He devoted the latter half of his speech to the future of AI and the "perils" the technology poses. 
EXPERTS WARN ARTIFICIAL INTELLIGENCE COULD LEAD TO 'EXTINCTION'
"The perils are great, and they are before us: The disruption of democracy, the manipulation of minds, the decimation of jobs, the proliferation of crime and the hacking of all the systems that facilitate modern life," he said. 
"Yet, even more disturbing is the potential eruption of AI-driven wars that could achieve an unimaginable scale," Netanyahu said. "Behind this perhaps looms an even greater threat, once the stuff of science fiction — that self-taught machines could eventually control humans instead of the other way around."
TECH EXPERTS OUTLINE THE FOUR WAYS AI COULD SPIRAL INTO WORLDWIDE CATASTROPHES
Netanyahu's remarks at the U.N. echo concerns from other world leaders and experts who have warned AI could be used by bad actors or global adversaries during war, which could lead to more death. Earlier this year, Fox News Digital asked ChatGPT to provide examples of "scary AI," and even the chatbot cited AI-powered weapons used in war.
"An example of 'scary AI' is an advanced autonomous weapon system that can independently identify and attack targets without human intervention," the chatbot responded. "These systems, often referred to as 'killer robots' or 'lethal autonomous weapons,' raise ethical concerns and the potential for misuse or unintended consequences."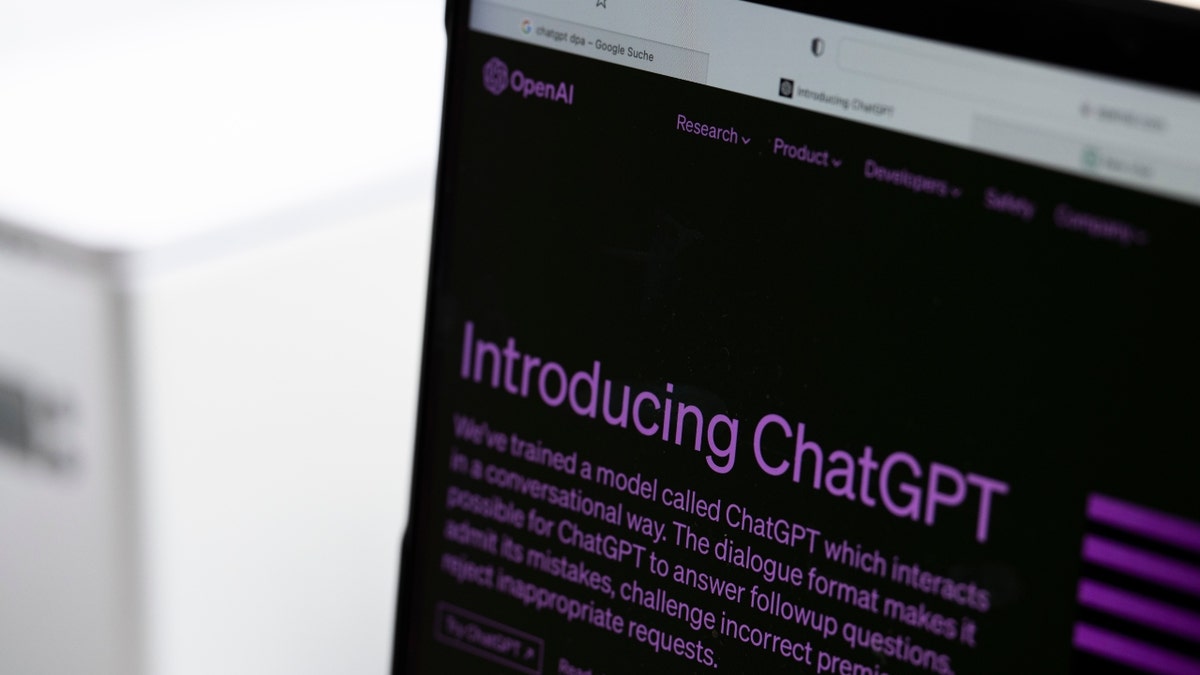 Researchers at the tech nonprofit Center for AI Safety published a study earlier this year detailing four ways AI could spiral into worldwide catastrophes, including an AI race between nations that could translate to "more destructive wars, the possibility of accidental usage or loss of control and the prospect of malicious actors co-opting these technologies for their own purpose." 
WHAT IS AI?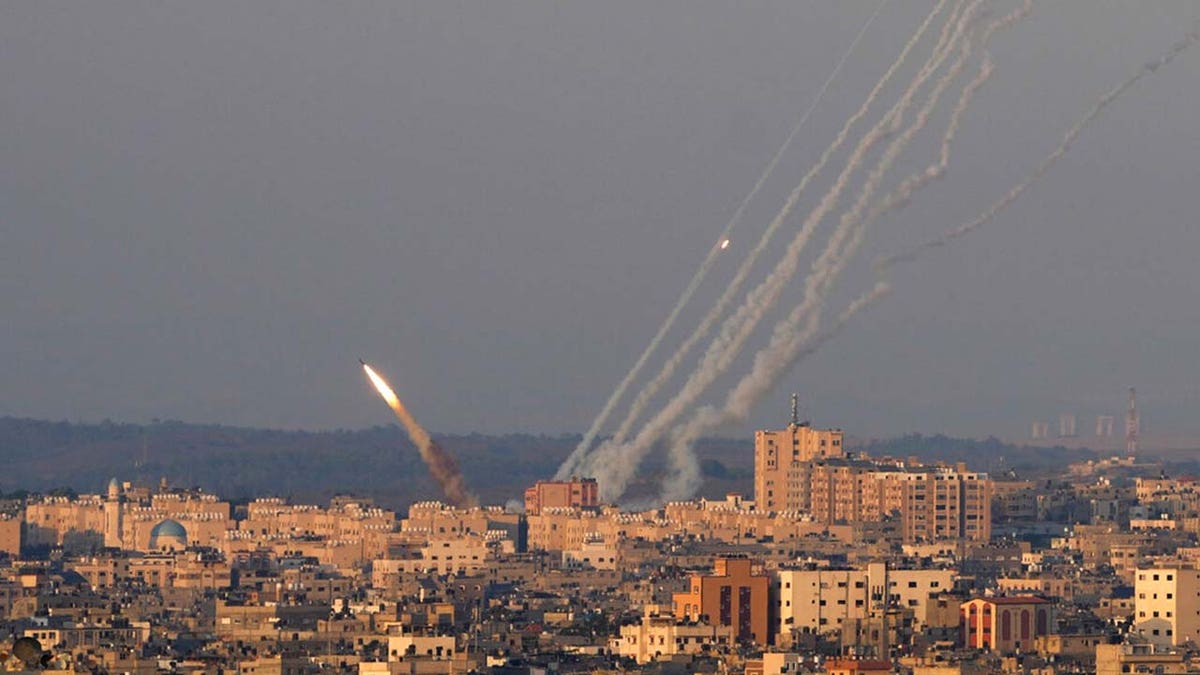 "Although walking, shooting robots have yet to replace soldiers on the battlefield, technologies are converging in ways that may make this possible in the near future," the researchers explained.
NEXT GENERATION ARMS RACE COULD CAUSE 'EXTINCTION' EVENT: TECH EXECUTIVE
Netanyahu called on other nations to address such concerns about a future where "self-taught machines could eventually control humans" and to ensure "that the promise of an AI utopia does not turn into an AI dystopia."
On the flip side, the Israeli prime minister called on people to "imagine" various scenarios of a more prosperous and efficiently run world by using AI in day-to-day tasks. 
"Imagine robots helping to care for the elderly," Netanyahu said, joking that his speech sounded like "a John Lennon song." "Imagine the end of traffic jams with self-driving vehicles on the ground, below the ground and in the air. Imagine personalized education that cultivates each person's full potential throughout their lifetime."
WHAT IS CHATGPT?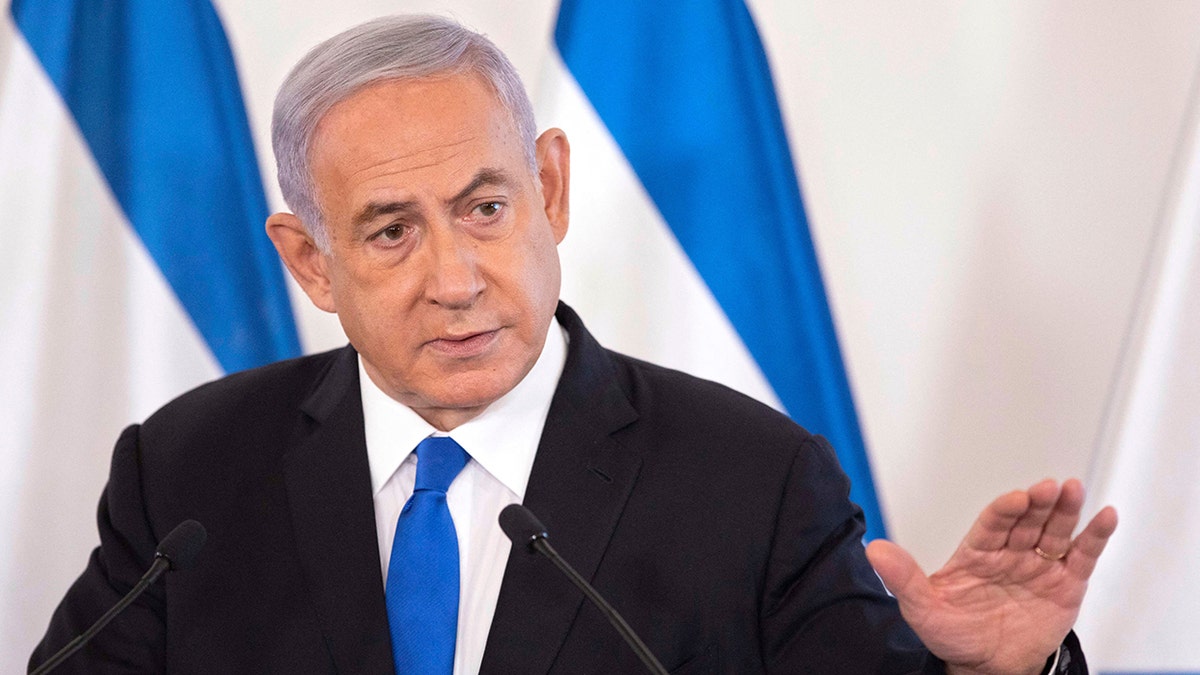 Following his visit to the U.S., where he delivered his U.N. speech and also met with tech leader Elon Musk and President Biden, Netanyahu said he plans to make Israel the "No. 3 country in the world" for AI. 
"For several months now, I have been formulating a national plan," Netanyahu said Wednesday, according to The Jerusalem Post. ."Soon I will appoint a project manager on the subject, and I will also submit the national plan to the government and the public.
"Artificial intelligence is an area that is much stronger than cyber, immeasurably stronger than cyber, and we have set the goal of turning the State of Israel into the No. 3 country in the world in this field, a very ambitious goal," he added. 
Russian power substation hit in latest Ukrainian drone wave attack
Moscow's Ministry of Defence reports downing more than a dozen Ukrainian drones in latest attacks on Russian territory.
A combat drone dropped explosives on an electricity substation in a Russian village near the border with Ukraine, while Russia's Ministry of Defence reported shooting down more than a dozen Ukrainian drones over the Russian regions of Belgorod, Kursk and Kaluga.
In the Russian village of Belaya, located less than 25km (16 miles) from the border, "a Ukrainian drone dropped two explosive devices on a substation", Kursk regional governor Roman Starovoyt said on the Telegram messaging app early on Friday.
"One of the transformers caught fire. Five settlements and a hospital were cut off from power supply. Fire crews rushed to the scene," he said.
"Power will be restored as soon as it is safe to do so."
Russian authorities said earlier that two Ukrainian drones were destroyed over the neighbouring Belgorod region.
The Defence Ministry in Moscow said the first drone was "thwarted" at about 5pm local time (14:00 GMT) on Thursday. A second drone was brought down about four hours later.
Russia's state-run TASS news agency later reported, citing Russia's Defence Ministry, that 10 Ukrainian drones were brought down over the Kursk region overnight and one over the Kaluga region.
Ukraine has intensified its attacks on Russian territory in recent weeks, with regions of the country now regularly subject to waves of Ukrainian drone attacks that have sporadically damaged buildings, including in Moscow.
While Russian officials have downplayed their significance, Ukrainian President Volodymyr Zelenskyy reiterated this week that attacks on targets in Russia would increase.
"We clearly see the areas where pressure on Russia needs to be increased so that terrorist capabilities do not grow," he said in his nightly address on Tuesday.
"Sanctions are not enough. There will be more. There will be more of our own – Ukrainian actions against the terrorist state. As long as Russia's aggression continues, Russia's losses must be tangible," he said.