Slovakia's government, led by fiery critic of Ukraine and journalists, survives mandatory confidence vote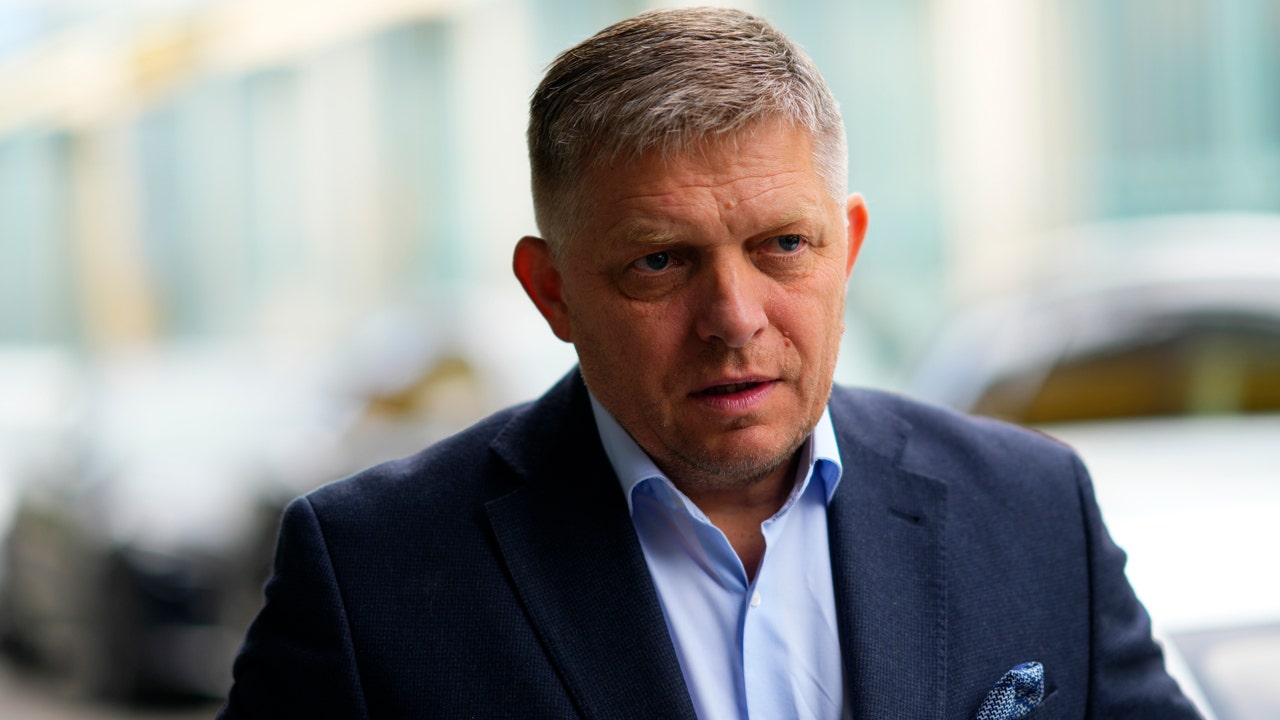 Slovakia's new government, led by populist Prime Minister Robert Fico who ended the country's military aid for Ukraine, won a mandatory confidence vote in Parliament on Tuesday.
Of the 143 lawmakers present in the 150-seat Parliament, 78 voted in favor of the three-party coalition government that was sworn in on Oct 25.
Fico returned to power and took over as prime minister for the fourth time after his scandal-tainted leftist Smer, or Direction, party won Slovakia's Sept. 30 parliamentary election on a pro-Russian and anti-American platform.
LEFTIST UKRAINE SKEPTIC ROBERT FICO BACK IN AS SLOVAK PRIME MINISTER
Fico formed a parliamentary majority by signing a coalition government deal with the leftist Hlas, or Voice, party and the ultranationalist Slovak National Party.
Fico's victory may mark a dramatic turnaround in the country's foreign policy and could strain a fragile unity in the European Union and NATO.
Slovakia, a country of 5.5 million people that shares a border with Ukraine, had been a staunch supporter of Kyiv since Russia invaded in February last year, donating arms and opening its borders for refugees fleeing the war.
Fico has stopped the military aid. He also opposes EU sanctions on Russia and wants to block Ukraine from joining NATO.
Fico's critics worry that his return to power could lead Slovakia to abandon its pro-Western course in other ways, following the example of Hungary under Prime Minister Viktor Orbán.
Fico vowed to pursue a "sovereign" foreign policy, promised a tough stance against migration and non-governmental organizations and campaigned against LGBTQ+ rights.
After the vote, the Health Ministry announced it was planning to cancel a regulation adopted by the previous government that has simplified the process of sex changes. After two gay men were shot dead in October last year outside a bar popular with the LGBTQ+ community in the capital of Bratislava, the community asked for the simplified process.
SLOVAK PM LOOKS TO CURB MIGRATION BY DEPLOYING FORCES TO HUNGARIAN BORDER
On corruption, some elite investigators and police officials who deal with such cases have been ordered to stay at home or dismissed, and the government plans to ease punishment for corruption, among other changes in the legal system.
Since the previous government took power in 2020 after campaigning on an anti-corruption ticket, dozens of senior officials, police officers, judges, prosecutors, politicians and businesspeople linked to Smer have been charged and convicted of corruption and other crimes. The cases of a number of others have not been completed yet.
Fico himself and his former Interior Minister Robert Kalinak faced criminal charges last year for creating a criminal group and misuse of power. Kalinak is the defense minister in the new government.
Known for his tirades against journalists, Fico labeled a major television network, two nationwide newspapers and an online news website his enemies and said he won't communicate with them.

Israeli captives' families angry after meeting with Netanyahu
Israeli Prime Minister Benjamin Netanyahu has met families of captives freed from Gaza in an encounter described as tense by the Israeli media.
Tuesday's meeting came amid intensified fighting in the besieged Gaza Strip following the end of a seven-day pause in hostilities that enabled the return of more than 100 captives, who had been taken by the Palestinian armed group Hamas during its October 7 attack on Israel, in exchange for some 240 Palestinians held in Israeli jails.
Israel said on Tuesday that some 138 captives remained in the territory.
Several of the relatives who attended the meeting left bitterly critical of the government.
Dani Miran, whose son Omri was among those taken captive, said he was so disgusted he had walked out in the middle of the meeting.
"I won't go into the details of what was discussed but this entire performance was ugly, insulting, messy," he told Israel's Channel 13, saying the government had made a "farce" out of the issue.
"They say, 'We've done this, we've done that'. [Hamas' Gaza leader Yahya] Sinwar is the one who returned our people, not them. It angers me that they say that they dictated things. They hadn't dictated a single move."
Israel says several women and children remain in Hamas's hands, while families with adult male relatives in captivity have been calling for them not to be forgotten.
"It was a very turbulent meeting, many people yelling," said Jennifer Master, whose partner Andrey is still being held by Hamas.
"We are all trying to make sure our loved ones get home. There are those who want the women who are left or the children who are left, and those who say we want the men," Master told Israel's Channel 12.
Family members called for immediate action to secure the release of the remaining captives.
"I asked Netanyahu if the primary objective of the war was to bring back the hostages," Meirav Leshem Gonen, mother of 23-year-old hostage Romi Gonen, told Israeli television after the meeting.
"He answered me directly: 'Yes'," she said. "I am happy with his answer, but only reality counts."
Leshem Gonen said she was concerned that captives were being "severely mistreated — women, young girls, and men too".
Speaking at a news conference afterwards, Netanyahu said he had heard stories that "broke my heart" and included thirst and hunger, as well as physical and mental abuse.
"I heard and you also heard, about sexual assault and cases of brutal rape unlike anything," he added.
Israel has said it is investigating several cases of alleged sexual assault and rape committed by Hamas fighters during their October 7 attack, in which 1,200 people were killed.
Witnesses and medical experts have said some fighters committed rape and other attacks before killing the victims, although the extent of the sexual violence remains unknown. Hamas has denied carrying out such assaults.
Israel began an intense bombardment of Gaza in the wake of Hamas's attack, saying it wanted to destroy the group and free the captives. The attacks have killed more than 16,200 people in Gaza, according to Hamas, which has controlled the territory since 2006.
Some families, meanwhile, appeared to be losing patience with Netanyahu's government.
"We have faith in our children, that they are strong and they will overcome this, and we want our government and the military to do what they do as fast as they can — as fast as possible — to start the negotiations," said Idit Ohel, the mother of 21-year-old hostage Alon, during an online panel organised by the Hostages and Missing Families Forum.
"Sixty days is too much," she said, her voice rising. "I don't want 61 days, I don't want 65 days. I want them back now."
Israel withdrew its negotiators from Qatar on December 2, blaming an "impasse" after failing to make progress in talks aimed at securing a renewed pause in hostilities.
Afterwards, Hamas said it would not release any more captives until the war in Gaza was ended.
Taliban's abusive education policies harm boys as well as girls in Afghanistan, rights group says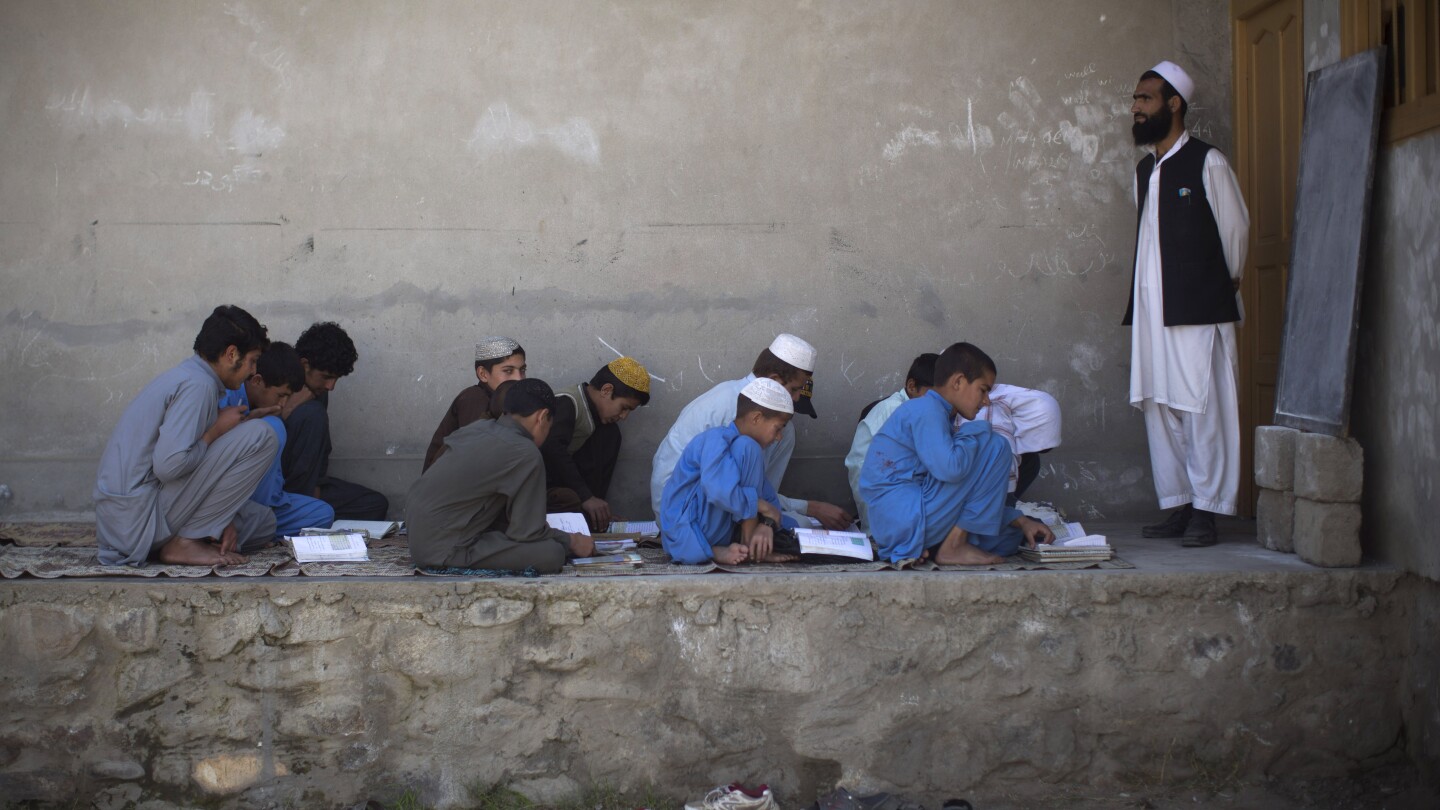 ISLAMABAD (AP) — The Taliban's "abusive" educational policies are harming boys as well as girls in Afghanistan, according to a Human Rights Watch report published Wednesday.
The Taliban have been globally condemned for banning girls and women from secondary school and university, but the rights group says there has been less attention to the deep harm inflicted on boys' education.
The departure of qualified teachers including women, regressive curriculum changes and the increase in corporal punishment have led to greater fear of going to school and falling attendance.
Because the Taliban have dismissed all female teachers from boys' schools, many boys are taught by unqualified people or sit in classrooms with no teachers at all.
Boys and parents told the rights group about a spike in the use of corporal punishment, including officials beating boys before the whole school for haircut or clothing infractions or for having a mobile phone. The group interviewed 22 boys along with five parents in Kabul, Balkh, Herat, Bamiyan and other communities in eight provinces.
The Taliban have eliminated subjects like art, sports, English and civic education.
"The Taliban are causing irreversible damage to the Afghan education system for boys as well as girls," said Sahar Fetrat, who wrote the report. "By harming the whole school system in the country, they risk creating a lost generation deprived of a quality education."
Students told Human Rights Watch that there are hours during the school day when there are no lessons because there is a lack of replacement teachers. So they said they do nothing.
Taliban government spokesmen were not available for comment on the report. The Taliban are prioritizing Islamic knowledge over basic literacy and numeracy with their shift toward madrassas, or religious schools.
The Taliban have barred women from most areas of public life and work and stopped girls from going to school beyond the sixth grade as part of harsh measures they imposed after taking power in 2021.
According to the U.N. children's agency, more than 1 million girls are affected by the ban, though it estimates 5 million were out of school before the Taliban takeover due to a lack of facilities and other reasons.
The ban remains the Taliban's biggest obstacle to gaining recognition as the legitimate rulers of Afghanistan. But they have defied the backlash and gone further, excluding women and girls from higher education, public spaces like parks and most jobs.
The new report suggests that concerned governments and U.N. agencies should urge the Taliban to end their discriminatory ban on girls' and women's education and to stop violating boys' rights to safe and quality education. That includes by rehiring all women teachers, reforming the curriculum in line with international human rights standards and ending corporal punishment.
"The Taliban's impact on the education system is harming children today and will haunt Afghanistan's future," Fetrat said. "An immediate and effective international response is desperately needed to address Afghanistan's education crisis."
US says Russia rejected proposal for release of Paul Whelan, Evan Gershkovich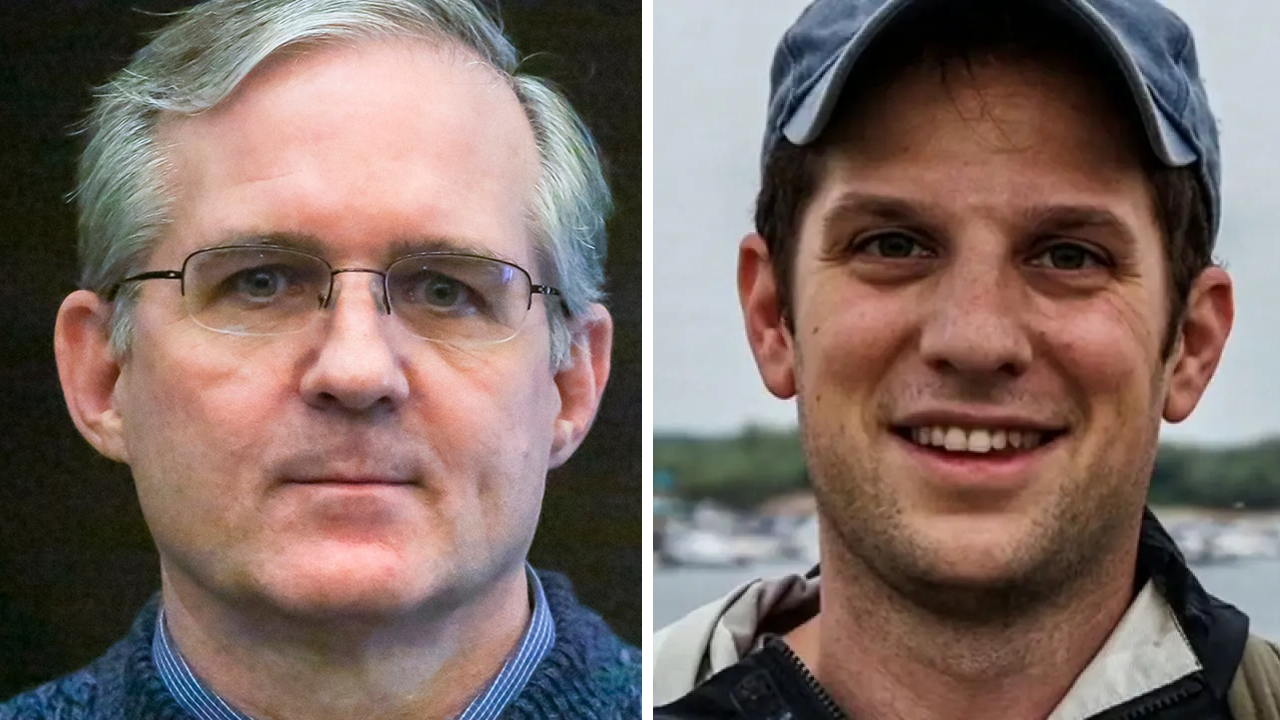 The U.S. on Tuesday said Russia rejected a new and a "significant" proposal that would have freed Wall Street Journal reporter Evan Gershkovich and former Marine Paul Whelan.
"This was a new proposal in recent weeks. It was a significant proposal," State Department spokesperson Matthew Miller said at a press conference. "And it was rejected by the Russians, but it does not, it will not deter us from continuing to do everything we can to try and bring both of them home."
He added that the two American citizens should never have been arrested "in the first place," calling on the Russian government to immediately release them.
"They never should have been arrested in the first place. They should be released immediately," Miller said. "But we have made a number of proposals, including a substantial one in recent weeks and we will continue to work every day to bring Evan and Paul Whelan home. There is no prior higher priority for the Secretary of State. There is no higher priority for the president."
BIDEN PRISONER EXCHANGE FOR BRITTNEY GRINER LEAVES BEHIND MARINE VETERAN PAUL WHELAN — AGAIN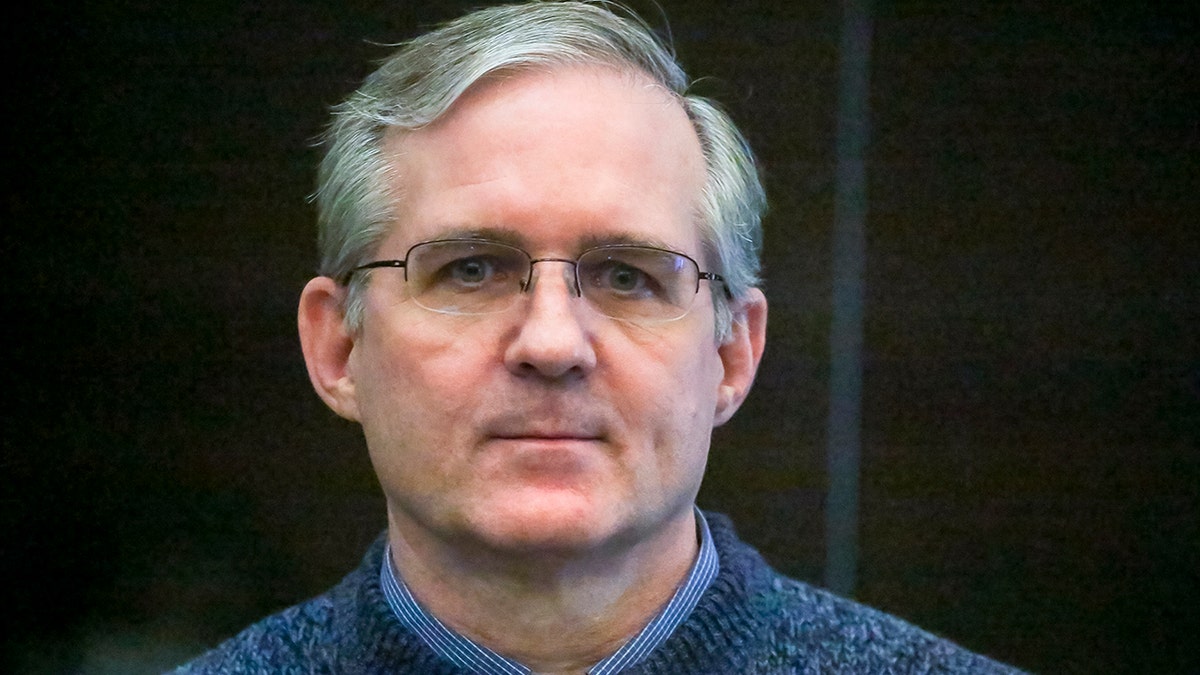 While the State Department declined to provide details of the proposal to free Gershkovich and Whelan, the proposal is confirmation that Washington is continuing to secure the release of the two American citizens.
The U.S. government has declared both Whelan and Gershkovich to be wrongfully detained.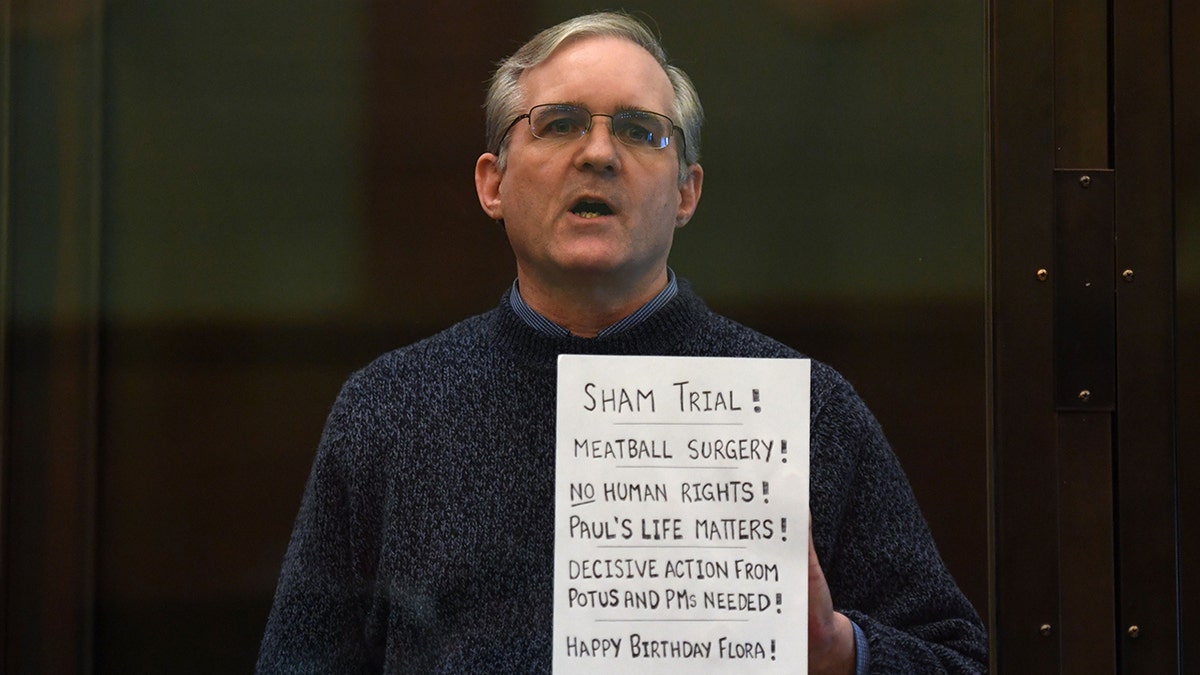 Whelan was arrested in December 2018 on charges of espionage and spying for the U.S. government and sentenced to 16 years. 
He and the U.S. have denied the charges as the 53-year-old remains imprisoned at a labor camp in Russia's Mordovia republic.
EVAN GERSHKOVICH'S FRIENDS REACT TO BIPARTISAN RESOLUTION DEMANDING RUSSIA LET HIM GO: 'WE WILL NOT REST'
Whelan was arrested by the Russian Federal Security Service while staying in a hotel in the Moscow area. 
At the time, he had reportedly arrived in the Russian capital to attend a friend's wedding and act as a travel guide for the groom's family. However, Russian officials claimed that Whelan had met with an unnamed Russian citizen who gave the former Marine a USB drive containing classified material.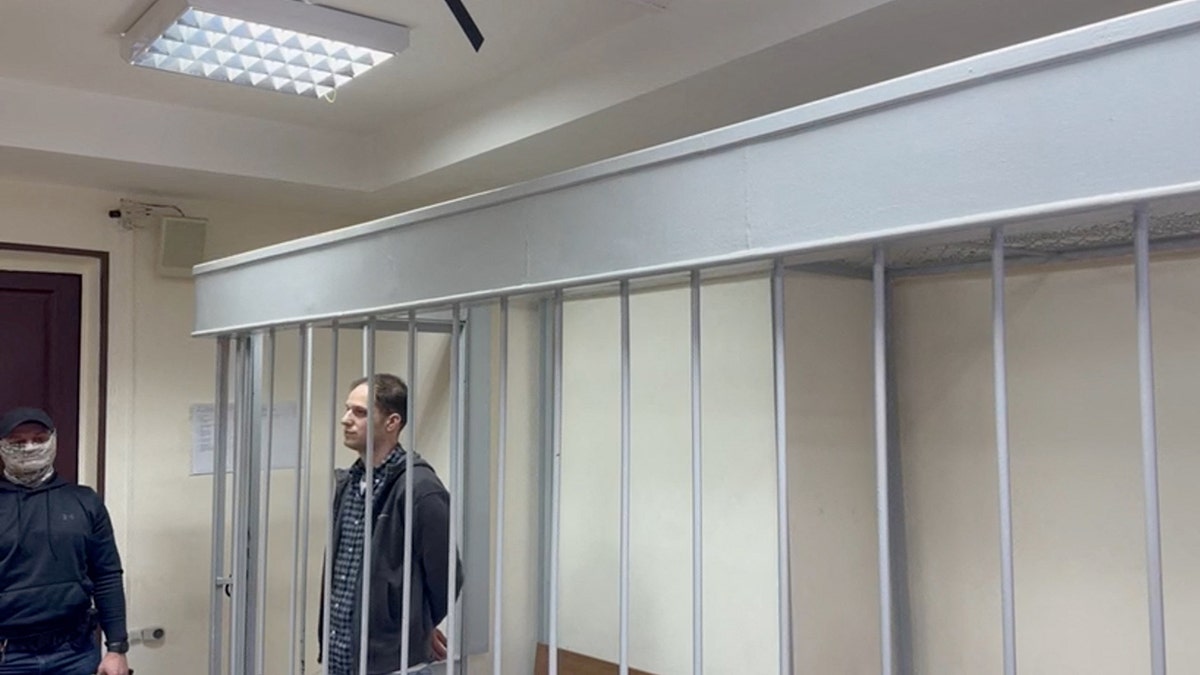 Gershkovich was detained on March 29 of this year during a reporting trip in Yekaterinburg, the fourth-largest city in Russia, and accused of being a spy. 
The U.S. has asserted that Russia's allegations against the 32-year-old are ridiculous.
Coworkers and loved ones have described the American-born son of Soviet immigrants as a diligent reporter who is being used as a political pawn due to his high profile.