Netanyahu warns of potential 'eruption of AI-driven wars' that could lead to 'unimaginable' consequences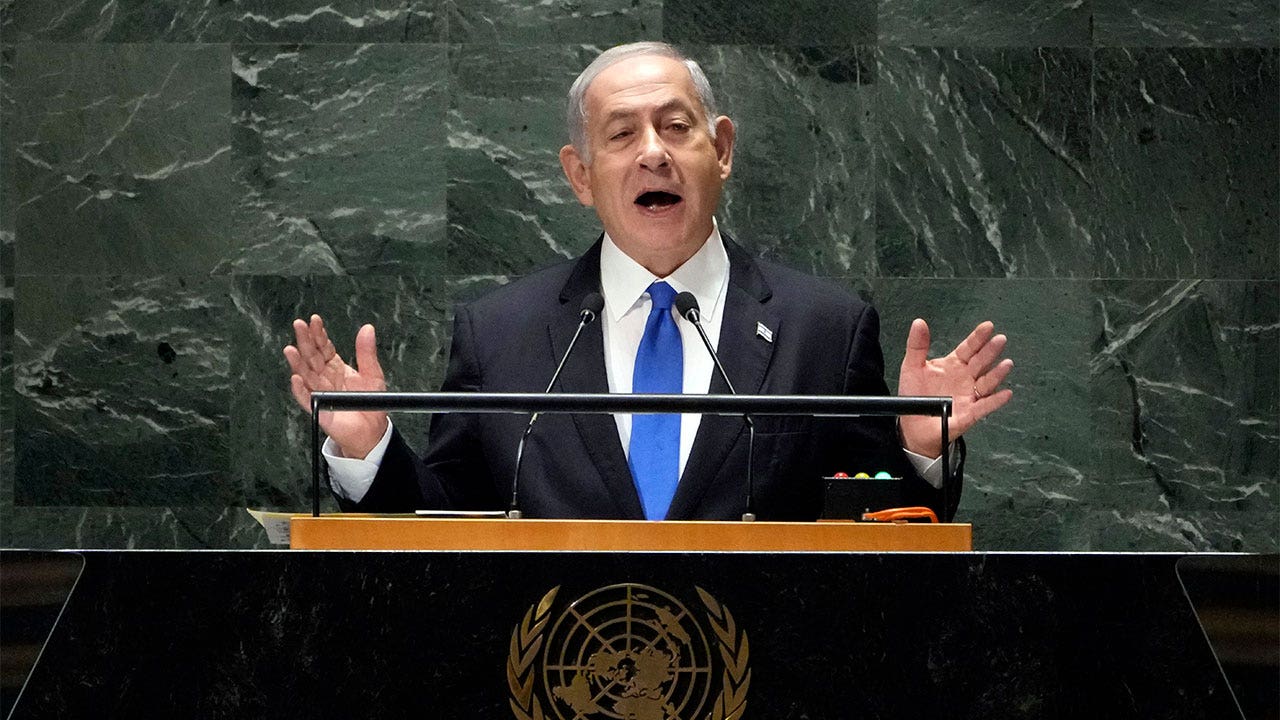 Israel Prime Minister Benjamin Netanyahu warned the world is on the cusp of an artificial intelligence revolution that could launch nations into prosperous times or lead to all-out destruction fueled by devastating high-tech wars. 
"The AI revolution is progressing at lightning speed," Netanyahu said during his U.N. General Assembly speech last week. "It took centuries for humanity to adapt to the agricultural revolution. It took decades to adapt to the industrial revolution. We may have but a few years to adapt to the AI revolution."
Talk of artificial intelligence at the U.N. was hardly common just a few years ago. But after the release of ChatGPT's wildly popular chatbot that can mimic human conversation and other AI-powered platforms, AI has become a hot topic among world leaders. 
Netanyahu's speech focused on building a peaceful "new Middle East," and cited relations between Israel and Saudi Arabia as evidence of this intention. He devoted the latter half of his speech to the future of AI and the "perils" the technology poses. 
EXPERTS WARN ARTIFICIAL INTELLIGENCE COULD LEAD TO 'EXTINCTION'
"The perils are great, and they are before us: The disruption of democracy, the manipulation of minds, the decimation of jobs, the proliferation of crime and the hacking of all the systems that facilitate modern life," he said. 
"Yet, even more disturbing is the potential eruption of AI-driven wars that could achieve an unimaginable scale," Netanyahu said. "Behind this perhaps looms an even greater threat, once the stuff of science fiction — that self-taught machines could eventually control humans instead of the other way around."
TECH EXPERTS OUTLINE THE FOUR WAYS AI COULD SPIRAL INTO WORLDWIDE CATASTROPHES
Netanyahu's remarks at the U.N. echo concerns from other world leaders and experts who have warned AI could be used by bad actors or global adversaries during war, which could lead to more death. Earlier this year, Fox News Digital asked ChatGPT to provide examples of "scary AI," and even the chatbot cited AI-powered weapons used in war.
"An example of 'scary AI' is an advanced autonomous weapon system that can independently identify and attack targets without human intervention," the chatbot responded. "These systems, often referred to as 'killer robots' or 'lethal autonomous weapons,' raise ethical concerns and the potential for misuse or unintended consequences."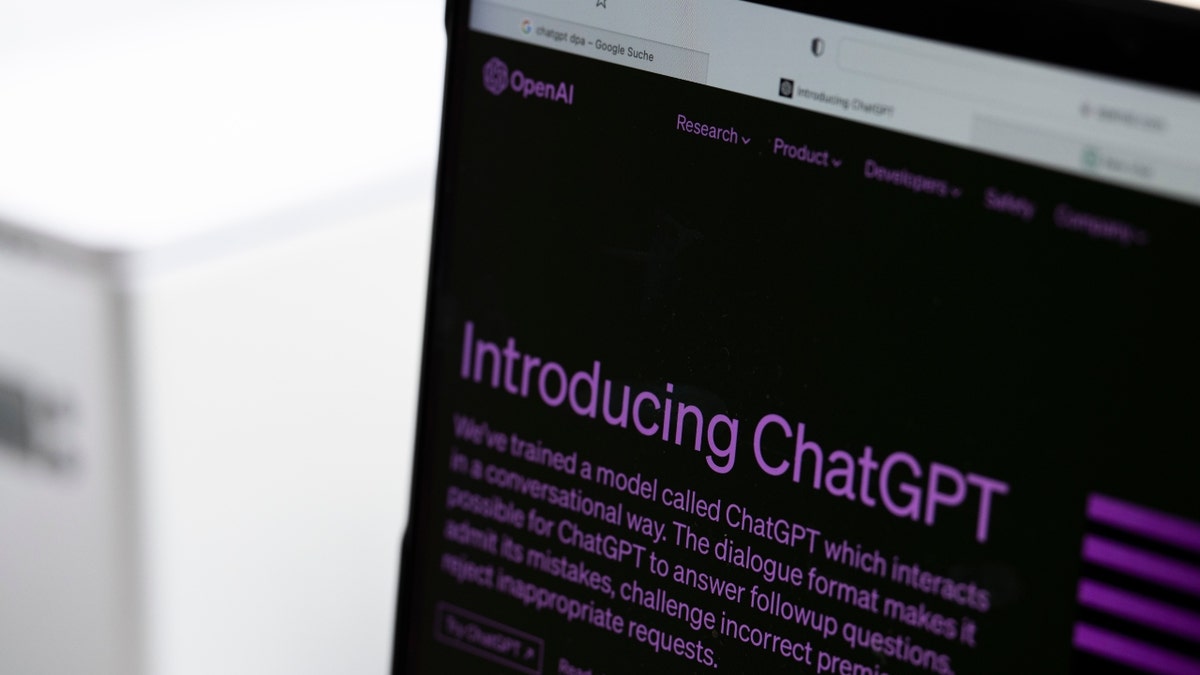 Researchers at the tech nonprofit Center for AI Safety published a study earlier this year detailing four ways AI could spiral into worldwide catastrophes, including an AI race between nations that could translate to "more destructive wars, the possibility of accidental usage or loss of control and the prospect of malicious actors co-opting these technologies for their own purpose." 
WHAT IS AI?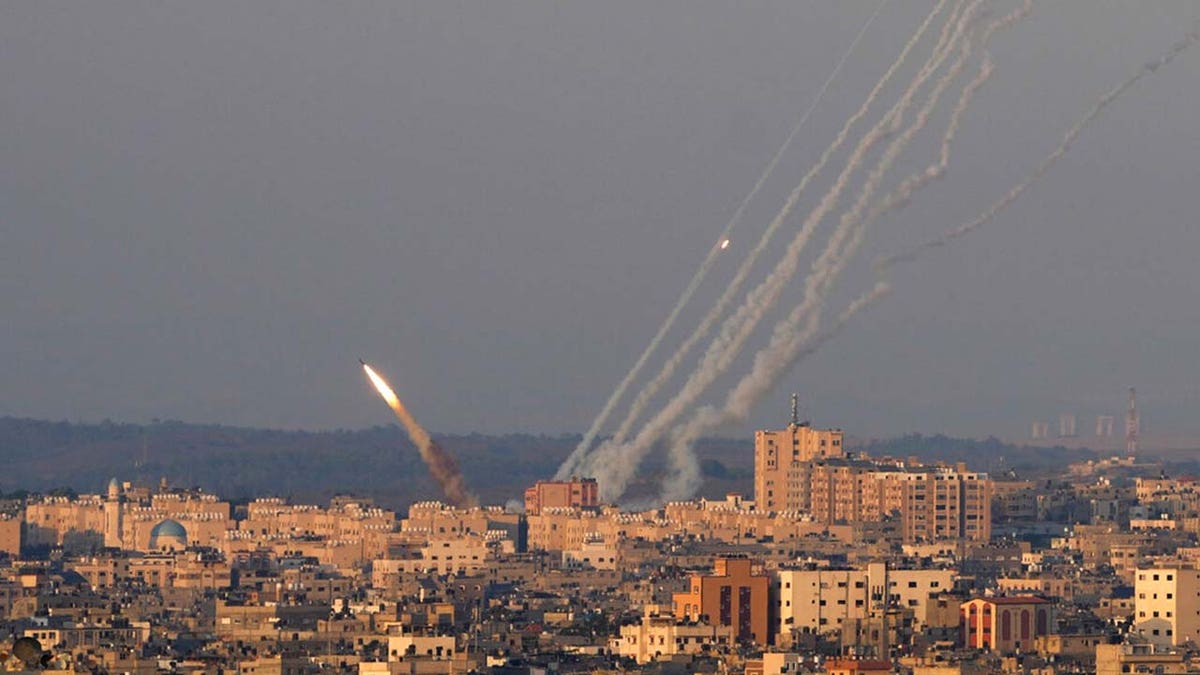 "Although walking, shooting robots have yet to replace soldiers on the battlefield, technologies are converging in ways that may make this possible in the near future," the researchers explained.
NEXT GENERATION ARMS RACE COULD CAUSE 'EXTINCTION' EVENT: TECH EXECUTIVE
Netanyahu called on other nations to address such concerns about a future where "self-taught machines could eventually control humans" and to ensure "that the promise of an AI utopia does not turn into an AI dystopia."
On the flip side, the Israeli prime minister called on people to "imagine" various scenarios of a more prosperous and efficiently run world by using AI in day-to-day tasks. 
"Imagine robots helping to care for the elderly," Netanyahu said, joking that his speech sounded like "a John Lennon song." "Imagine the end of traffic jams with self-driving vehicles on the ground, below the ground and in the air. Imagine personalized education that cultivates each person's full potential throughout their lifetime."
WHAT IS CHATGPT?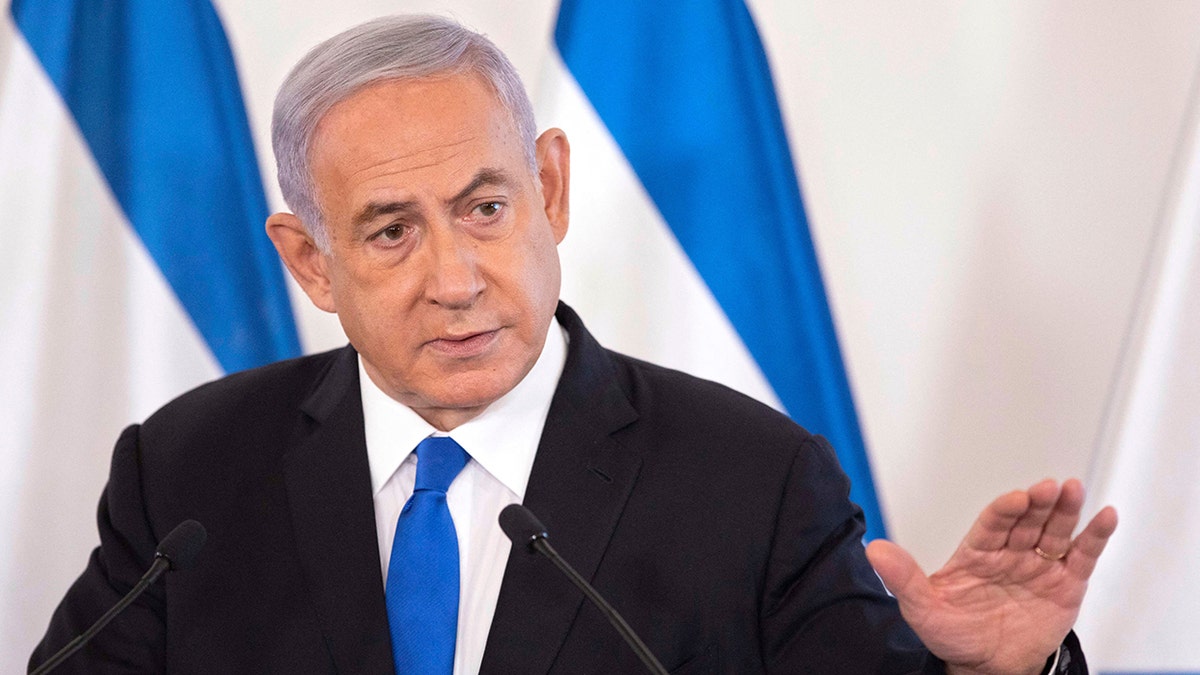 Following his visit to the U.S., where he delivered his U.N. speech and also met with tech leader Elon Musk and President Biden, Netanyahu said he plans to make Israel the "No. 3 country in the world" for AI. 
"For several months now, I have been formulating a national plan," Netanyahu said Wednesday, according to The Jerusalem Post. ."Soon I will appoint a project manager on the subject, and I will also submit the national plan to the government and the public.
"Artificial intelligence is an area that is much stronger than cyber, immeasurably stronger than cyber, and we have set the goal of turning the State of Israel into the No. 3 country in the world in this field, a very ambitious goal," he added. 

Stop Using WhatsApp, Get Paris-Made Alternative, French PM Tells Ministers
By Elizabeth Pineau and Tassilo Hummel PARIS (Reuters) – France's prime minister asked her cabinet to stop using widespread instant messaging apps like WhatsApp, Signal or Telegram and install widely unknown Olvid, a product of Paris's start-up scene presenting itself as a more secure alternative. In …
'Irish Lives Matter' graffiti in Belfast, signs against 'rehousing' illegal migrants spark hate probe: report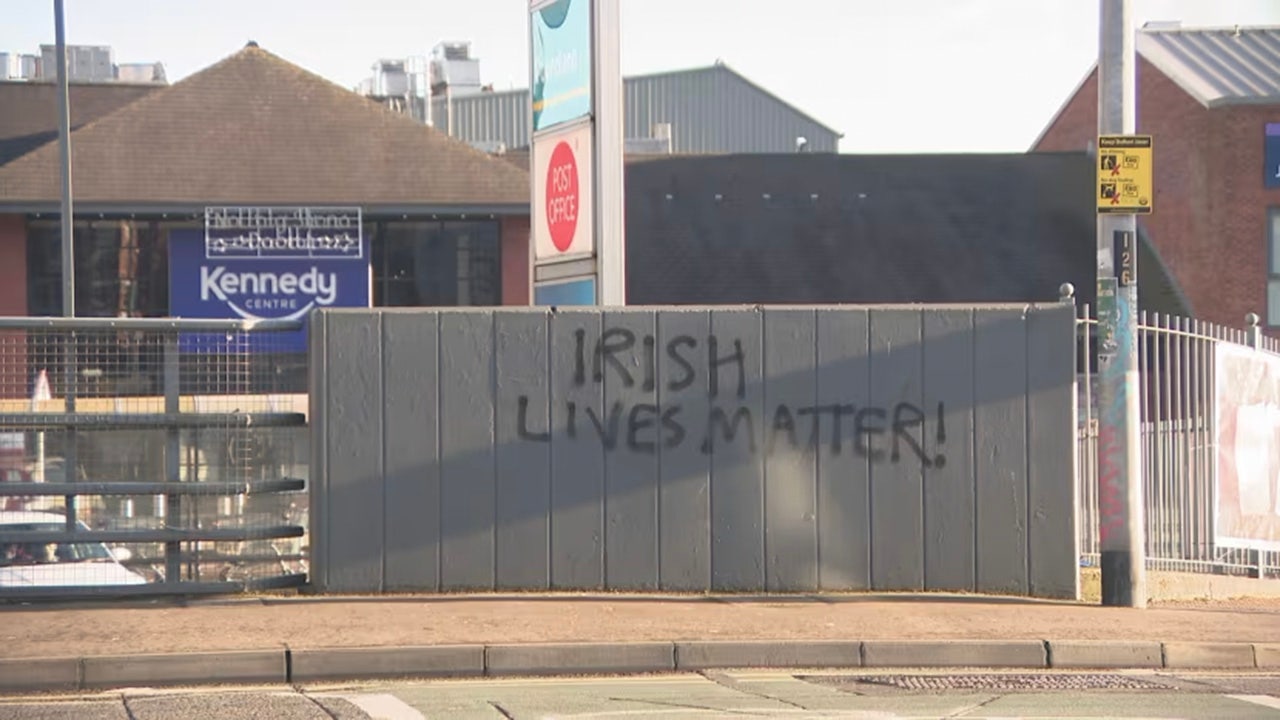 The message "Irish Lives Matter" scrawled in Belfast, Northern Ireland, as well as a sign posted saying one neighborhood would "no longer accept the rehousing of illegal immigrants" are reportedly being investigated by local police as hate-related incidents. The BBC, which also shared photos of the messaging, first reported about the investigation Wednesday. 
People Before Profit's Gerry Carroll, whose social media profile contains various images showing support for the Black Lives Matter movement, condemned the incident in a statement. 
"Vile, intimidatory signs were erected in the Suffolk area calling for immigrants not to be housed there. Meanwhile, 'Irish Lives Matter,' was scrawled on a wall at the Kennedy Centre on Falls Road overnight," Carroll wrote. "Nefarious and far-right elements are seeking to blame migrants, asylum seekers, and refugees for the problems caused by the rich and governments who protect and bolster corporate profits at all costs." 
"We are under no illusions that 'Irish Lives Matter' is a racist slogan which is directly counterpoised to movements against the oppression faced by black people and other ethnic minorities," he said. "In recent days we have seen the chilling effect that the growth and intervention of far-right forces in the South can have on communities who are marginalized," Carroll added, referring to the riots that unfolded across Dublin, the capital of the Republic of Ireland, in response to the stabbing of several people, including a woman and three children, outside a primary school in the city center. Local reports identified the suspect as an Algerian man who had become an Irish citizen after living on welfare in the country for decades. 
IRELAND ANTI-HATE LAW PUSHED IN WAKE OF DUBLIN RIOTS COULD CRIMINALIZE MEMES, POSES FREE SPEECH CONCERNS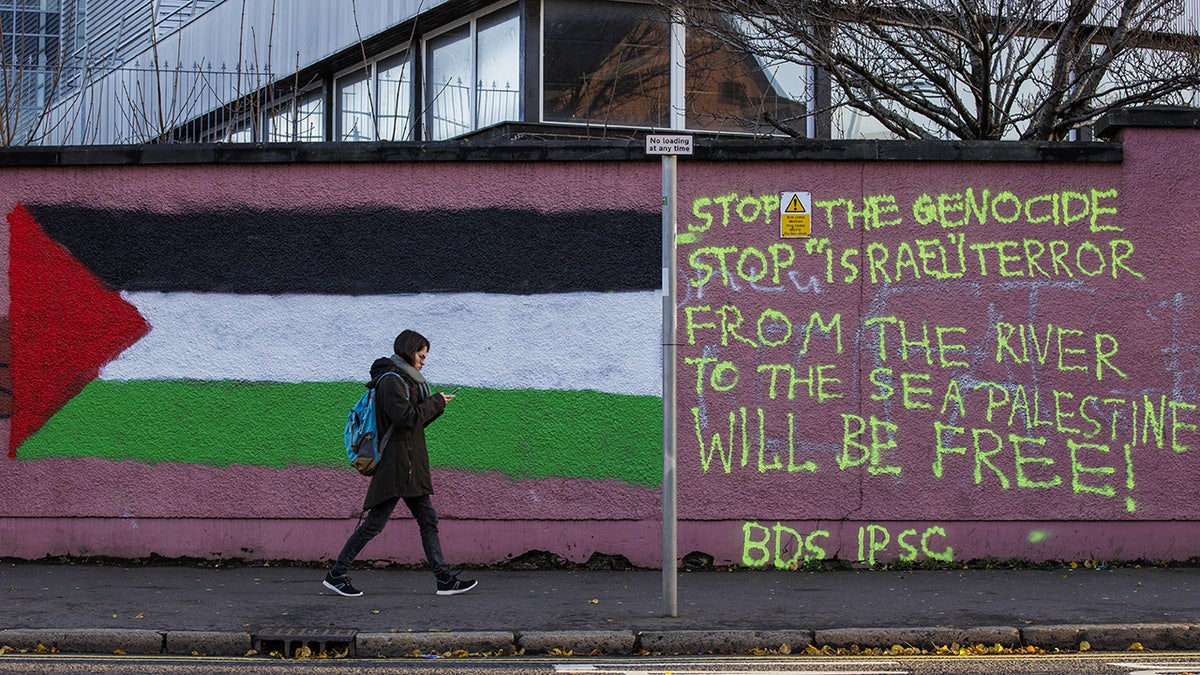 Sinn Féin MP Paul Maskey condemned the signs as "disgraceful," claiming they had been "erected in an attempt to create fear and intimidate people," the BBC reported. 
A BBC photo of one sign posted in the Tildarg Avenue area had a word blurred out, but the outlet said it displayed an "an offensive term while referring to 'other communities'." 
"Political and community leaders must stand together to continue building a safe, welcoming and inclusive society for all," Maskey said.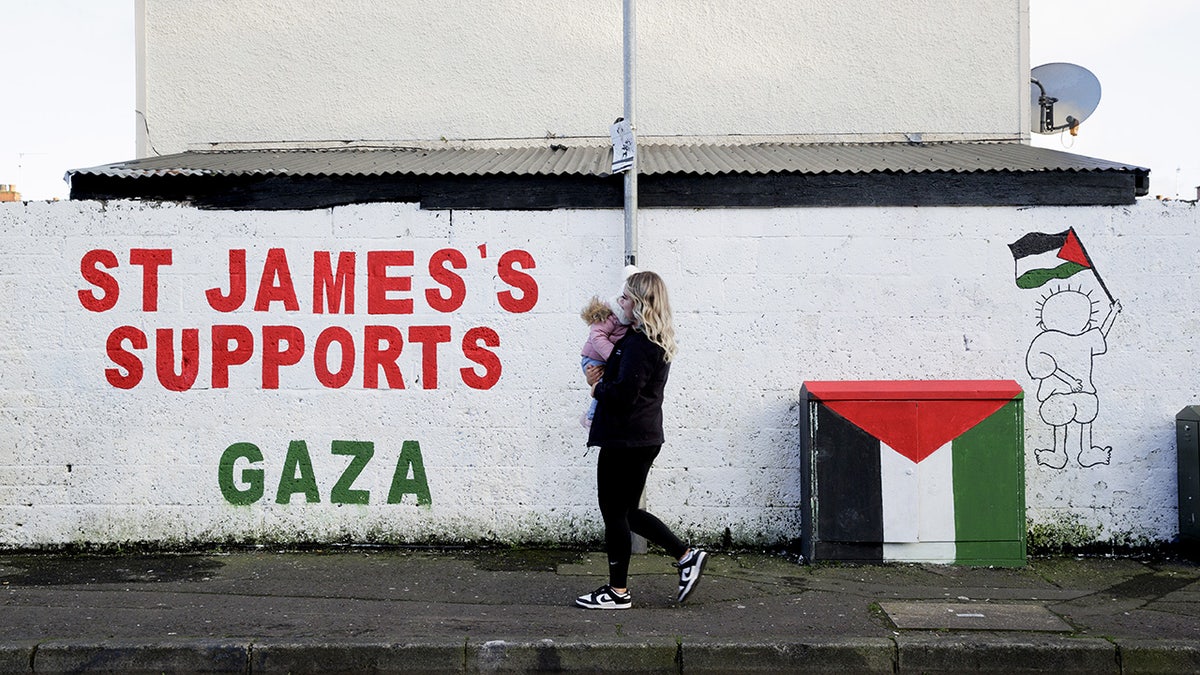 In response to the Dublin riots, fueled by concerns over mass immigration into the country battling a housing and cost-of-living crisis, Irish Prime Minister (Taoiseach) Leo Varadkar vowed to "modernize laws against hatred," pushing legislation widely considered by critics as a radical affront to free speech. 
PROTESTS OVER FRENCH TEEN'S FATAL STABBING LEAD TO CALLS FOR CRACKDOWN ON 'FAR-RIGHT'
The proposed anti-hate law notably criminalizes the possession of material "likely to incite violence or hatred," and could reportedly punish individuals for merely having memes saved to their phones that some may consider politically offensive.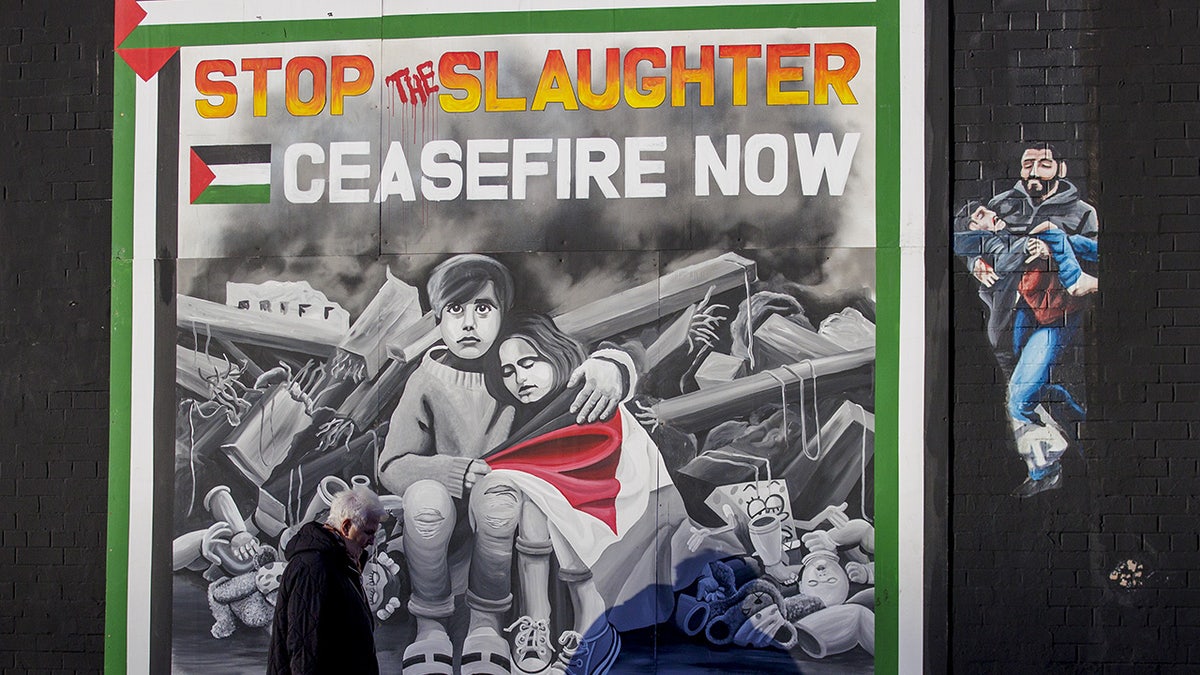 Meanwhile, the streets of Belfast, a part of the United Kingdom, have been photographed with murals, flags and graffiti in support of Palestinians in recent weeks amid the Israel-Hamas war. Some of the signage contains messages calling for a ceasefire in Gaza, and one mural even displays the antisemitic slogan, "from the river to the sea," calling for the annihilation of Israel, painted along the same Falls Road in Belfast where the "Irish Lives Matter" message was also found.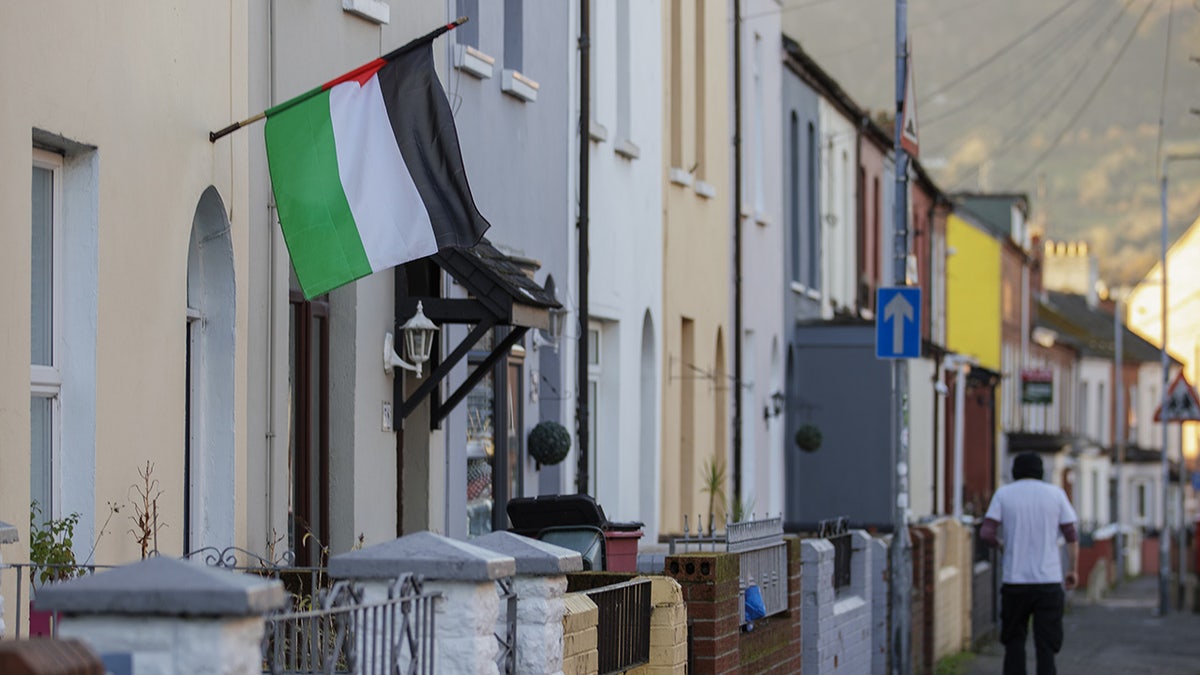 Earlier this month, Britain's interior minister accused the country's largest police force of being more lenient toward pro-Palestinian demonstrators than other groups, deepening a political feud sparked by the Israel-Hamas war. In a highly unusual attack on the police, Home Secretary Suella Braverman said London's Metropolitan Police force was ignoring lawbreaking by "pro-Palestinian mobs," decrying demonstrators calling for a cease-fire in Gaza as "hate marchers."
The Associated Press contributed to this report. 
Brussels asks airlines to agree on standard luggage sizes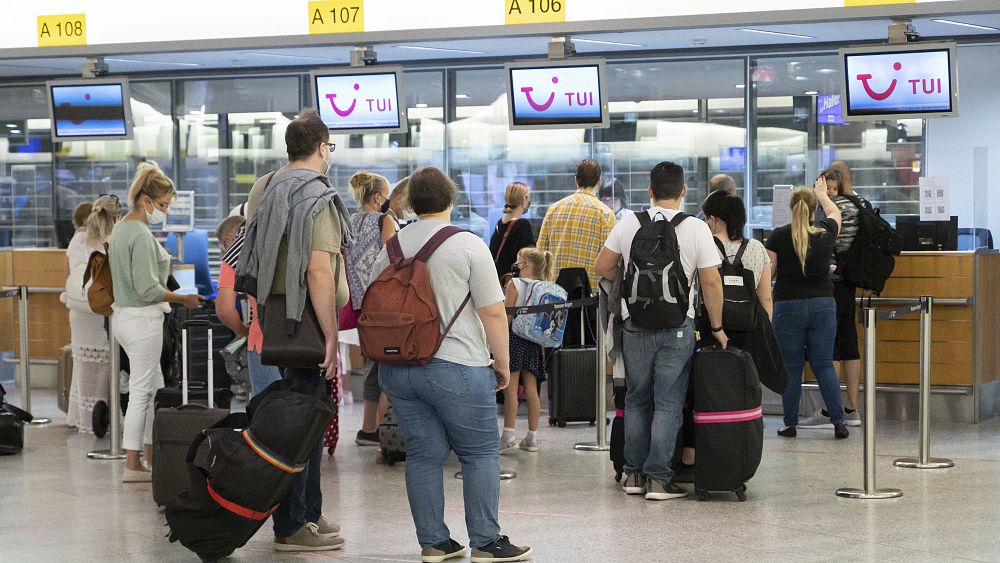 The European Commission has asked airlines to standardise their luggage sizes in order to make things simpler for travellers.
A lack of common measures often causes confusion among airlines' customers and leads to hidden extra costs.
Many people find it difficult to understand what size items are allowed on board for free, prompting the Commission on Wednesday to make the request to airlines. 
Earlier this year, the European Parliament asked for a standardisation of airlines' carry-on luggage rules. But instead of proposing measures, the Commission said it prefers to let the industry come up with the rules itself.
"This information should be provided to the travellers from the very beginning to know exactly when you buy a ticket what you are actually buying and what kind of luggage you can bring either on board or in the haul?" Adina Vălean, the European Commissioner for Transport told reporters in Brussels.
"That being said, we reserve our right that, if nothing happens in a reasonable amount of time, we will step in." 
At the same time, the Commission also proposed a series of measures to reinforce passengers' rights legislation, with a special focus on the reimbursement of delayed or cancelled trips, after it discovered gaps when it comes to intermodal trips.
One way the Commission is trying to solve this is via a standard EU-wide reimbursement and compensation form. 
But it will also try to help passengers be more aware of their rights, especially if they are travelling by different means of transport or booked the trip through an intermediary.