Netanyahu slams Palestinian Authority for denying that Hamas carried out massacre at Israeli music festival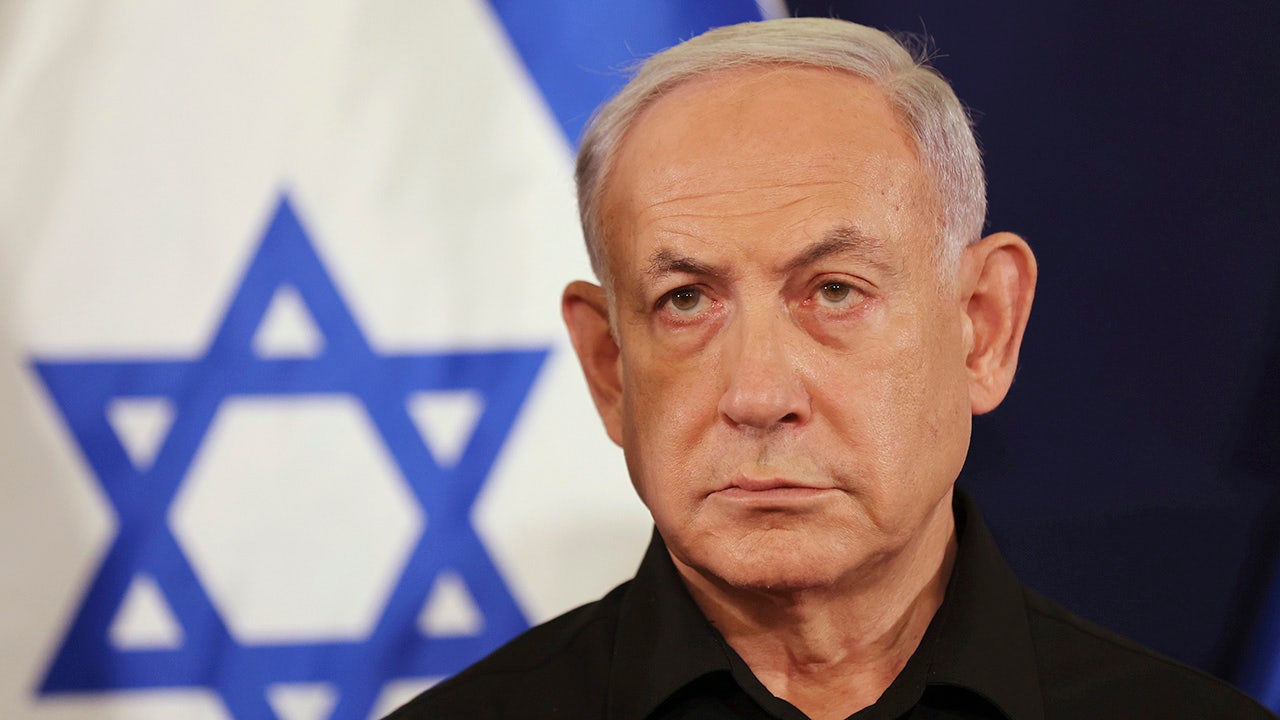 Israeli Prime Minister Benjamin Netanyahu on Sunday slammed the Palestinian Authority for denying that the terrorist group Hamas was responsible for the Oct. 7 massacre at a music festival in Israel that killed hundreds of attendees.
The Sunday night address came in response to an official statement from the Palestinian Authority that blamed "Israeli helicopters" for the death of hundreds of participants of the Supernova music festival near kibbutz Re'im.
The claim, echoed by Hamas, appeared to reference a report from Haaretz, an Israeli newspaper, which said that an Israel Defense Forces helicopter had accidentally hit festival-goers while firing at terrorists.
NSC LEADER CLAIMS US 'CLOSER' THAN EVER TO HOSTAGE DEAL DESPITE ONGOING HAMAS STANDOFF
But the report, which cited senior Israeli security officials, did not say the helicopters were responsible for all deaths at the massacre. Fox News Digital has reached out to the reporter for comment.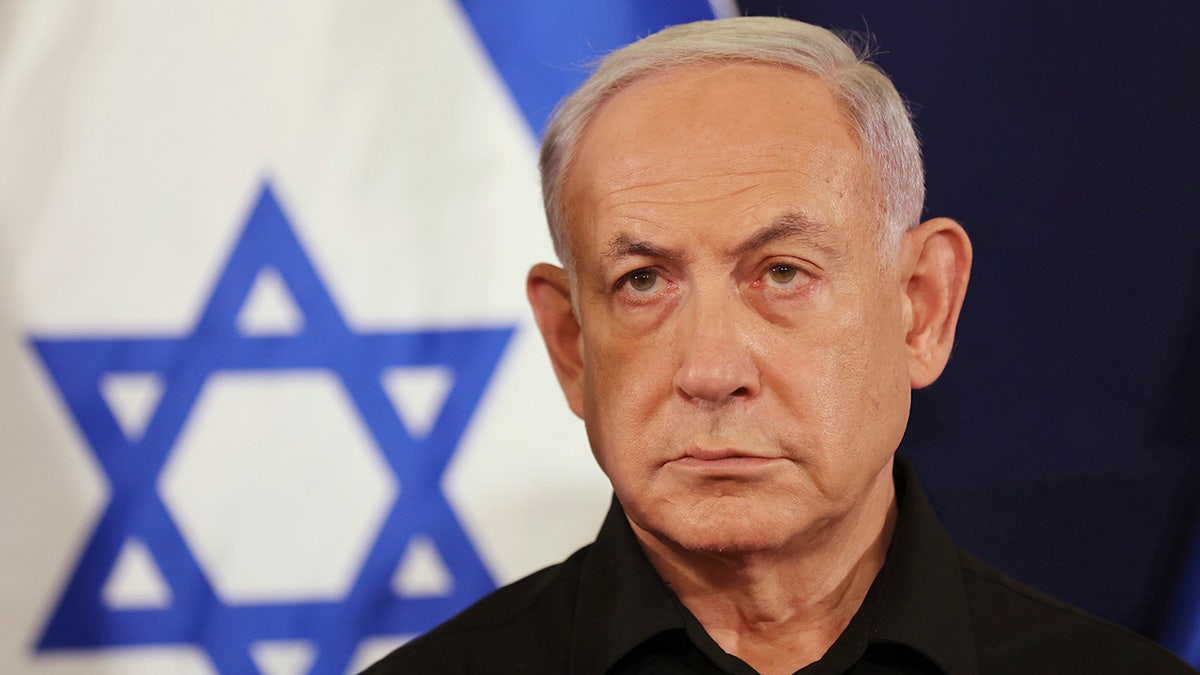 "Today, the Palestinian Authority in Ramallah said something utterly preposterous. It denied that it was Hamas that carried out the horrible massacre at the nature festival near Gaza. It actually accused Israel of carrying out that massacre. This is a complete reversal of truth," Netanyahu said in a statement posted on X, formerly Twitter.
Some 1,200 people were killed in Israel on the day of the surprise Hamas assault. Around 240 hostages were dragged into Gaza by Hamas and remain held there.
Israel declared war in response, and more than 11,500 Palestinians have been killed in the past six weeks as the Israeli military conducts a punishing air and ground offensive in Gaza, where Hamas militants have ruled for the past 16 years.
The Associated Press contributed to this report.

Armenia and Azerbaijan announce deal to exchange POWs and work toward peace treaty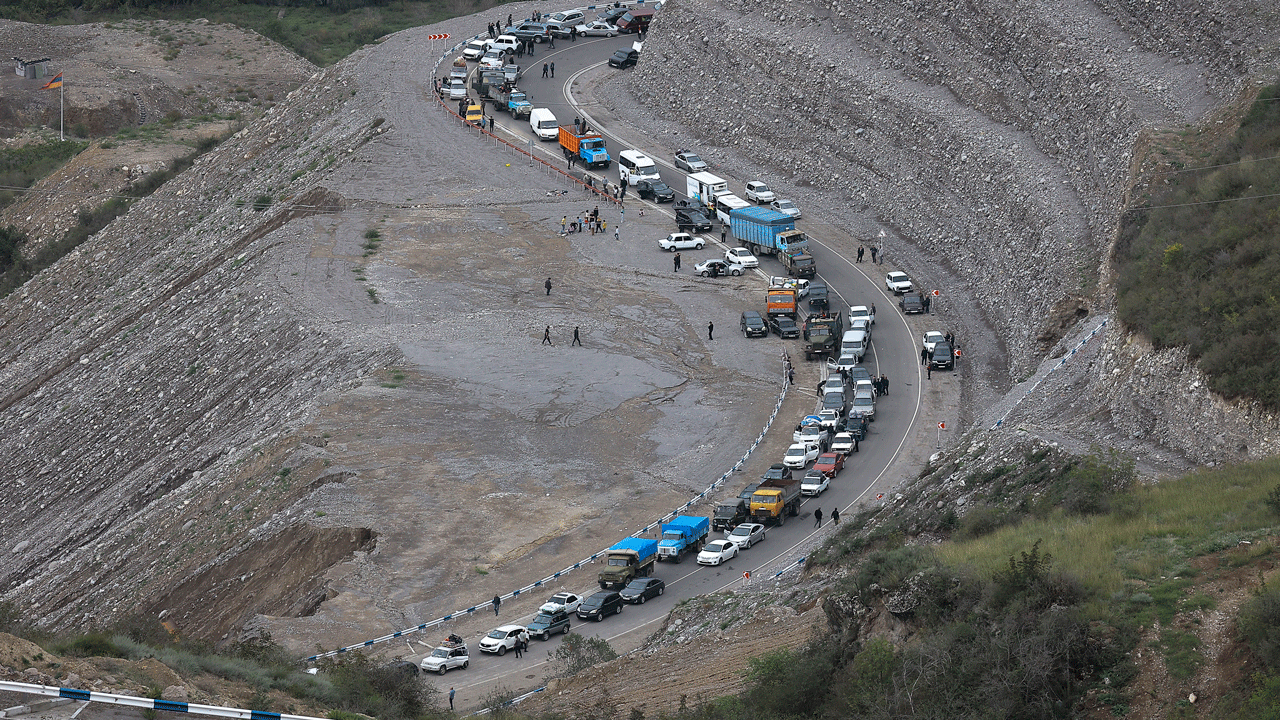 YEREVAN, Armenia (AP) — Armenia and Azerbaijan agreed Thursday to exchange prisoners of war and work toward signing a peace treaty in what the European Union hailed as a major step toward peace in the long-troubled region.
The two countries said in a joint statement they "share the view that there is a historical chance to achieve a long-awaited peace." They said they intend "to normalize relations and to reach the peace treaty on the basis of respect for the principles of sovereignty and territorial integrity."
THOUSANDS OF ARMENIANS FLEE NAGORNO-KARABAKH AS AZERBAIJAN RECLAIMS SEPARATIST REGION
Azerbaijan waged a lightning military campaign in September in the separatist region of Nagorno-Karabakh. The offensive ended three decades of rule there by ethnic Armenians and resulted in the vast majority of the 120,000 residents fleeing the region, which is internationally recognized as part of Azerbaijan.
Until Thursday's announcement, the two countries had bitterly argued on the outline of a peace process amid mutual distrust.
As part of the deal, Armenia agreed to lift its objections to Azerbaijan hosting next year's international conference on climate change.
Countries had been unable to agree on an eastern European host for the 2024 climate talks, with Russia vetoeing EU countries and Azerbaijan and Armenia nixing each other. A decision on the meeting's location and presidency is due within the next week.
The joint statement said that "the Republic of Armenia supports the bid of the Republic of Azerbaijan to host the 29th Session of the Conference of Parties (COP29) to the UN Framework Convention on Climate Change, by withdrawing its own candidacy."
European Council President Charles Michel praised the agreement as a major breakthrough, saying on X that he particularly welcomes the deal to release detainees and make an "unprecedented opening in political dialogue."
Michel called on Armenia and Azerbaijan to finalize a peace deal as soon as possible.
The U.S. government also welcomed the deal, saying the swapping of POWs was an "important confidence building measure as the sides work to finalize a peace agreement and normalize relations."
"The United States will continue to strongly support efforts to reach a durable and dignified peace," added the statement from State Department spokesman Matthew Miller.
Armenia and Azerbaijan said in their statement that talks between Azerbaijan's presidential administration and the office of Armenia's prime minister led to an agreement "on taking tangible steps towards building confidence between two countries."
Azerbaijan said it would release 32 captured Armenian military servicemen, while Armenia will release two Azerbaijani soldiers.
The two countries said they will continue their discussions "regarding the implementation of more confidence building measures" and called on the international community for support "that will contribute to building mutual trust between two countries."
Netanyahu warns Hezbollah after cross-border attack kills Israeli civilian
Israeli PM says Hezbollah will turn Beirut, southern Lebanon into Gaza and Khan Younis if Iran-backed group's attacks on Israel continue.
Israel has said that a guided missile attack from Lebanon killed an Israeli civilian in the north of the country, prompting Prime Minister Benjamin Netanyahu to warn that Beirut would be turned "into Gaza" if Hezbollah started an all-out war.
The Israeli military said on Thursday that fighters from the Lebanese Shia group carried out an antitank attack in northern Israel.
Hezbollah, which supports the Palestinian group Hamas, said one of the 11 attacks it carried out on Thursday targeted an Israeli barracks in Mattat, a village abutting the Lebanese border.
The Israeli army said its jets struck a Hezbollah command and control centre in response to the Iranian-backed group's attack.
"If Hezbollah chooses to start an all-out war then it will, by its own hand, turn Beirut and southern Lebanon, not far from here, into Gaza and Khan Younis," Netanyahu said while visiting troops near the border.
It was not immediately clear if Netanyahu's comment was linked to the most recent Hezbollah strike.
'Farmer killed'
Israel's public broadcaster Kan said the man killed was a farmer and the country's ambulance service said he was 60 years old.
Hezbollah said Thursday's assault was in support of Palestinians in Gaza.
The Israel-Palestinian conflict started on October 7 after a deadly attack by Hamas into southern Israel was followed by Israel's massive air and ground offensive on the Gaza Strip.
Since then, Israel and armed groups in southern Lebanon – some 200km (124 miles) from the Gaza Strip, particularly Hezbollah, have engaged in frequent back and forth exchanges across the United Nations-patrolled Israel-Lebanon border.
More than 17,100 Palestinians have been killed in Gaza since October 7, according to the authorities in the enclave.
Israel says its death toll stands at about 1,150.
Twisted Metal Renewed for Season 2 — Watch Peacock's Announcement Video
ad