Mexican government forces freight lines to prioritize passenger rail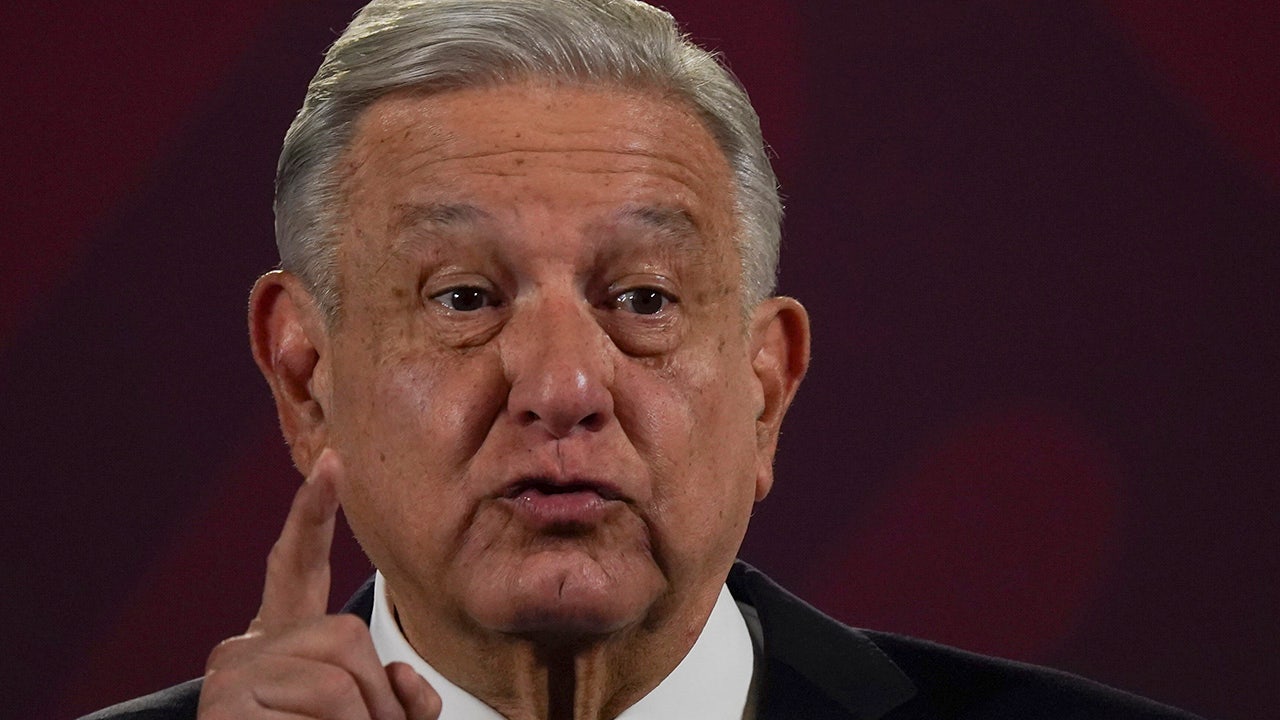 Mexico's government issued a decree Monday that will force private freight railway lines to give preference to passenger train service over their normal freight runs.
The decree gives the two main private concessionary rail operators until Jan. 15 to present proposals for offering the passenger service themselves. If they decline, the government will put the army or the navy, which have no experience operating railways, in charge of the services.
Almost all of Mexican railway traffic currently carries freight except for minor tourist train services like northern Mexico's Copper Canyon and the western tequila-producing region around Jalisco.
AMLO SAYS HE'LL FORCE MEXICAN FREIGHT RAIL COMPANIES TO OFFER PASSENGER SERVICE
The government wants four short inter-city routes where passenger trains would run on tracks normally used only for freight.
But the biggest challenge could be three long passenger routes the government also wants to establish from central Mexico to the U.S. border: the 700-mile proposed passenger service from Mexico City to Nuevo Laredo, the 900-mile run from Aguascalientes to the border city of Ciudad Juárez, and the 1,350-mile route from the capital to the border city of Nogales.
The decree combines two interests of President Andrés Manuel López Obrador: his nostalgia for passenger train services that ran in Mexico before private concessionary operators were allowed in, and his reliance on the military for everything from law enforcement to building projects.
The two main private operators in Mexico are the multinational Canadian Pacific Kansas City, known as CPKS, and Mexico's Ferromex. Both operate freight services.
Few passenger train systems in the world are profitable. Most rely heavily on government subsidies. The decree contains no mention of whether the private companies would be offered subsidies.
Mexico's army is building the Tren Maya tourist railroad on the Yucatán peninsula, and the Navy is in charge of the revamped trans-Isthmus railway connecting the Gulf of Mexico to Pacific ports. But neither is fully operational.
In the decree, the president's office wrote that "preference will be given to public passenger rail service, and freight rail transport will be respected, according to the terms of the corresponding concession."
That raises the potential for delays. When the government last provided passenger service through a state-owned company in the 1990s, trains seldom ran on time.
Ferromex hasn't commented. In a statement over the weekend, CPKS wrote that it doesn't expect problems, as long as the Mexican government lives up to its pledge not to allow the proposed passenger services to disturb freight runs.
"The draft decree emphasizes that the public freight rail service will be respected and as such, we do not expect an adverse impact on our concession," the company wrote. "CPKC has extensive experience hosting passenger rail services in multiple locations across its network in the United States and Canada while efficiently managing freight service."
MEXICO'S AMLO TO HOST MULTINATIONAL IMMIGRATION SUMMIT WITH LATIN AMERICAN, CARIBBEAN LEADERS
The company said its Mexican subsidiary, CPKS de Mexico "has previously reached an agreement with the Mexican Federal Government to perform a study of what is required for the proposed new passenger rail service on the right of way of the corridor between Mexico City and Querétaro."
The government also wants to establish passenger service from Mexico City to the north-central city of San Luis Potosí, through Monterrey and on to the Texas border city of Laredo. CPKS said that "as required by our concession, CPKC de México will work closely with the Mexican Federal Government to evaluate passenger service on that corridor."
The government also wants to run passenger trains from Mexico City to the Gulf port city of Coatzacoalcos, from the capital to the nearby cities of Queretaro and Aguascalientes, and a short run from the new Mexico City airport to the nearby city of Pachuca.
The plans also include connecting the Pacific coast port of Manzanillo with the cities of Guadalajara and Irapuato. Manzanillo is mainly known as a freight port and has relatively little tourist infrastructure.
Because rail lines are currently designed for and operated as a slower-moving freight services, and are often full of trains and at-grade crossings, the passenger trains may not move very fast. When long passenger runs were offered in the 1990s, they sometimes took days to reach their destination.

Taliban's abusive education policies harm boys as well as girls in Afghanistan, rights group says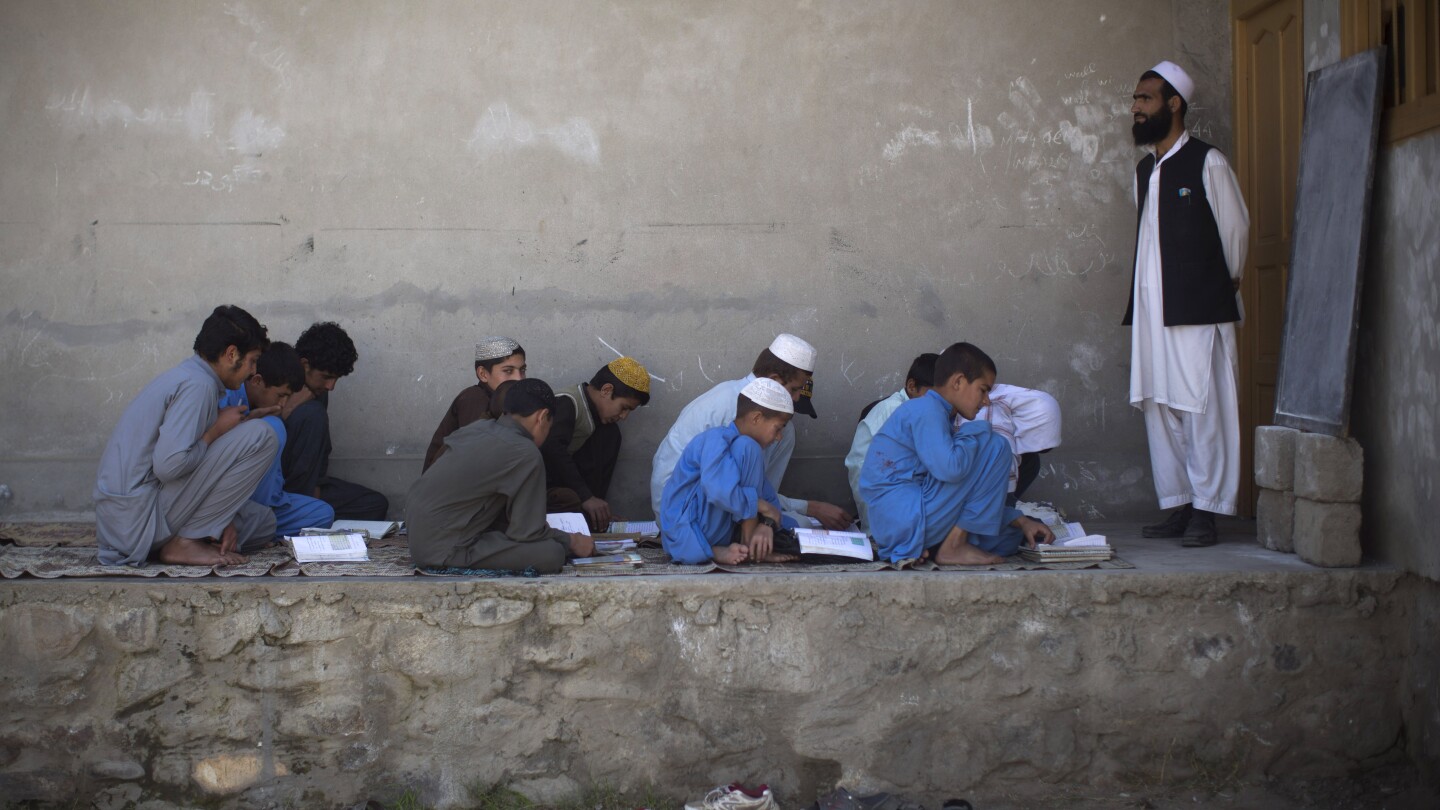 ISLAMABAD (AP) — The Taliban's "abusive" educational policies are harming boys as well as girls in Afghanistan, according to a Human Rights Watch report published Wednesday.
The Taliban have been globally condemned for banning girls and women from secondary school and university, but the rights group says there has been less attention to the deep harm inflicted on boys' education.
The departure of qualified teachers including women, regressive curriculum changes and the increase in corporal punishment have led to greater fear of going to school and falling attendance.
Because the Taliban have dismissed all female teachers from boys' schools, many boys are taught by unqualified people or sit in classrooms with no teachers at all.
Boys and parents told the rights group about a spike in the use of corporal punishment, including officials beating boys before the whole school for haircut or clothing infractions or for having a mobile phone. The group interviewed 22 boys along with five parents in Kabul, Balkh, Herat, Bamiyan and other communities in eight provinces.
The Taliban have eliminated subjects like art, sports, English and civic education.
"The Taliban are causing irreversible damage to the Afghan education system for boys as well as girls," said Sahar Fetrat, who wrote the report. "By harming the whole school system in the country, they risk creating a lost generation deprived of a quality education."
Students told Human Rights Watch that there are hours during the school day when there are no lessons because there is a lack of replacement teachers. So they said they do nothing.
Taliban government spokesmen were not available for comment on the report. The Taliban are prioritizing Islamic knowledge over basic literacy and numeracy with their shift toward madrassas, or religious schools.
The Taliban have barred women from most areas of public life and work and stopped girls from going to school beyond the sixth grade as part of harsh measures they imposed after taking power in 2021.
According to the U.N. children's agency, more than 1 million girls are affected by the ban, though it estimates 5 million were out of school before the Taliban takeover due to a lack of facilities and other reasons.
The ban remains the Taliban's biggest obstacle to gaining recognition as the legitimate rulers of Afghanistan. But they have defied the backlash and gone further, excluding women and girls from higher education, public spaces like parks and most jobs.
The new report suggests that concerned governments and U.N. agencies should urge the Taliban to end their discriminatory ban on girls' and women's education and to stop violating boys' rights to safe and quality education. That includes by rehiring all women teachers, reforming the curriculum in line with international human rights standards and ending corporal punishment.
"The Taliban's impact on the education system is harming children today and will haunt Afghanistan's future," Fetrat said. "An immediate and effective international response is desperately needed to address Afghanistan's education crisis."
US says Russia rejected proposal for release of Paul Whelan, Evan Gershkovich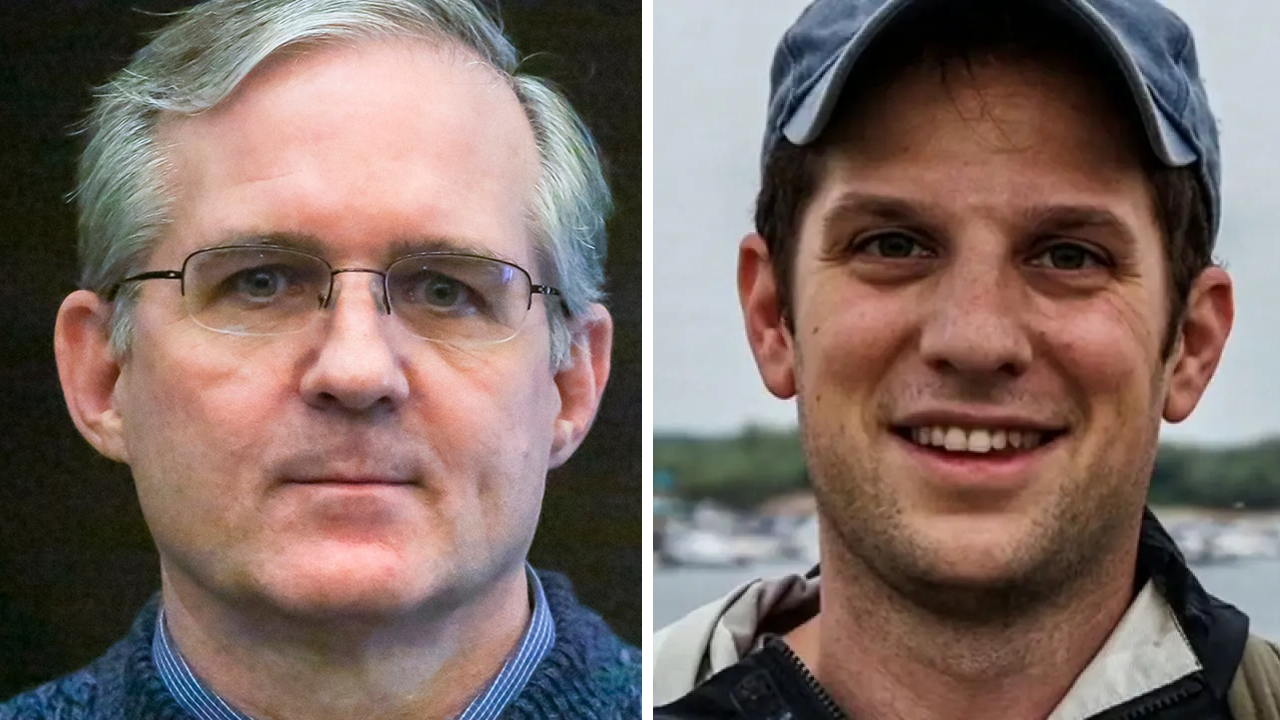 The U.S. on Tuesday said Russia rejected a new and a "significant" proposal that would have freed Wall Street Journal reporter Evan Gershkovich and former Marine Paul Whelan.
"This was a new proposal in recent weeks. It was a significant proposal," State Department spokesperson Matthew Miller said at a press conference. "And it was rejected by the Russians, but it does not, it will not deter us from continuing to do everything we can to try and bring both of them home."
He added that the two American citizens should never have been arrested "in the first place," calling on the Russian government to immediately release them.
"They never should have been arrested in the first place. They should be released immediately," Miller said. "But we have made a number of proposals, including a substantial one in recent weeks and we will continue to work every day to bring Evan and Paul Whelan home. There is no prior higher priority for the Secretary of State. There is no higher priority for the president."
BIDEN PRISONER EXCHANGE FOR BRITTNEY GRINER LEAVES BEHIND MARINE VETERAN PAUL WHELAN — AGAIN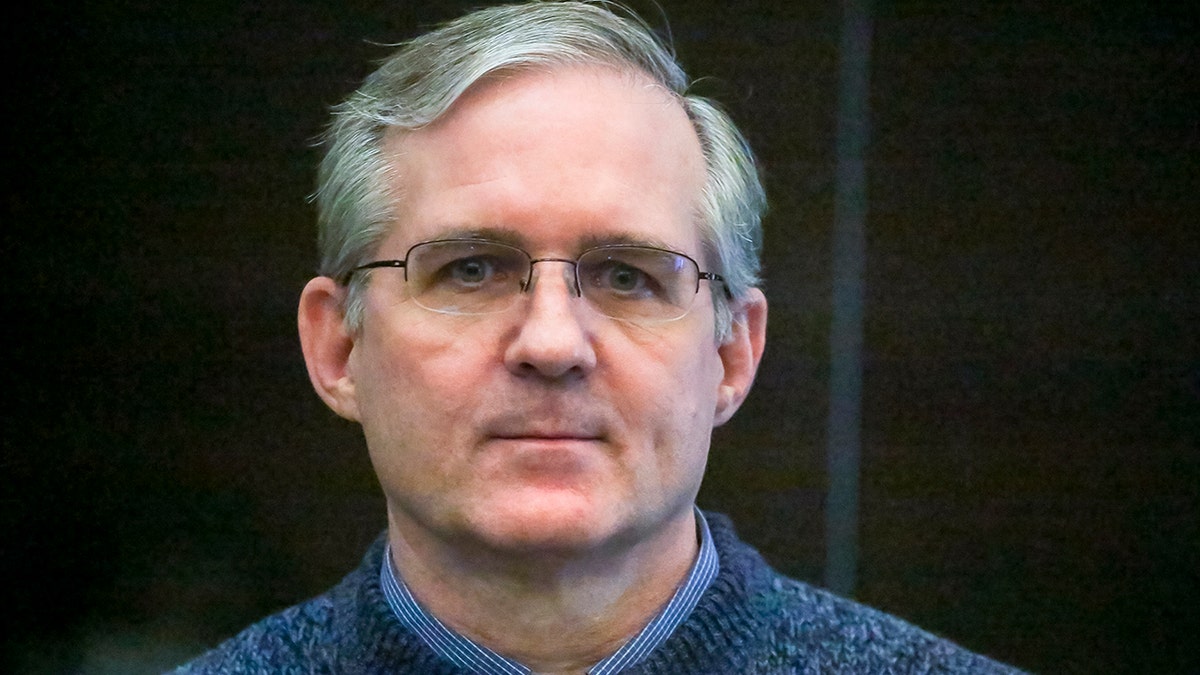 While the State Department declined to provide details of the proposal to free Gershkovich and Whelan, the proposal is confirmation that Washington is continuing to secure the release of the two American citizens.
The U.S. government has declared both Whelan and Gershkovich to be wrongfully detained.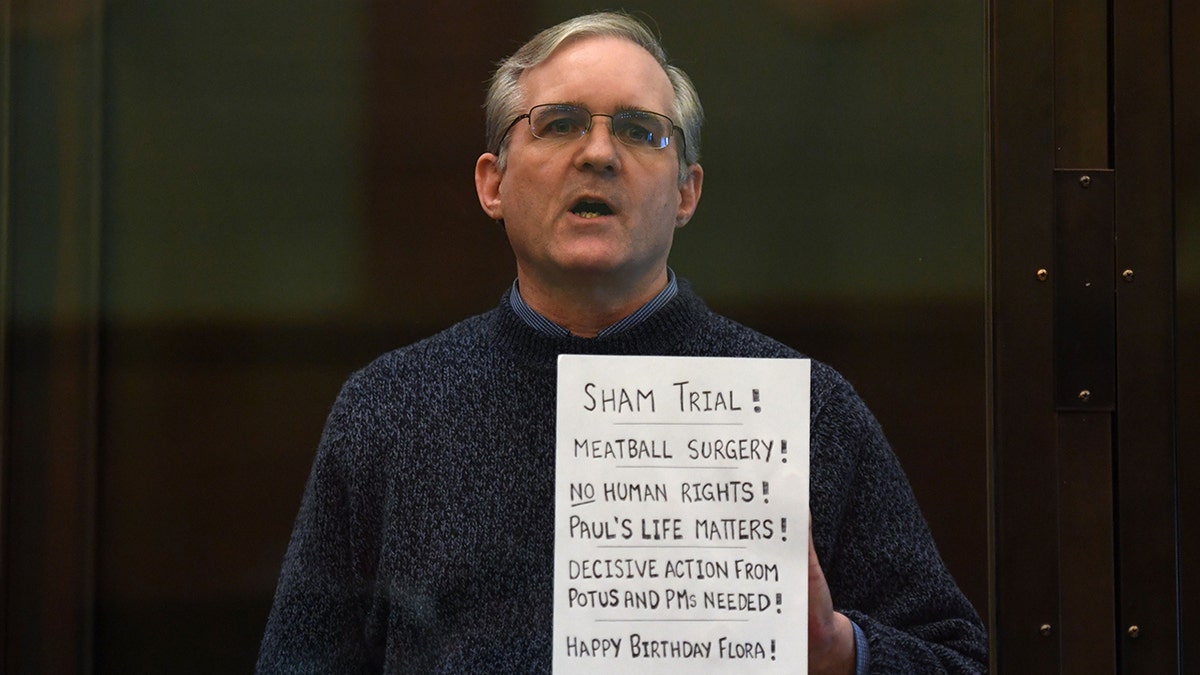 Whelan was arrested in December 2018 on charges of espionage and spying for the U.S. government and sentenced to 16 years. 
He and the U.S. have denied the charges as the 53-year-old remains imprisoned at a labor camp in Russia's Mordovia republic.
EVAN GERSHKOVICH'S FRIENDS REACT TO BIPARTISAN RESOLUTION DEMANDING RUSSIA LET HIM GO: 'WE WILL NOT REST'
Whelan was arrested by the Russian Federal Security Service while staying in a hotel in the Moscow area. 
At the time, he had reportedly arrived in the Russian capital to attend a friend's wedding and act as a travel guide for the groom's family. However, Russian officials claimed that Whelan had met with an unnamed Russian citizen who gave the former Marine a USB drive containing classified material.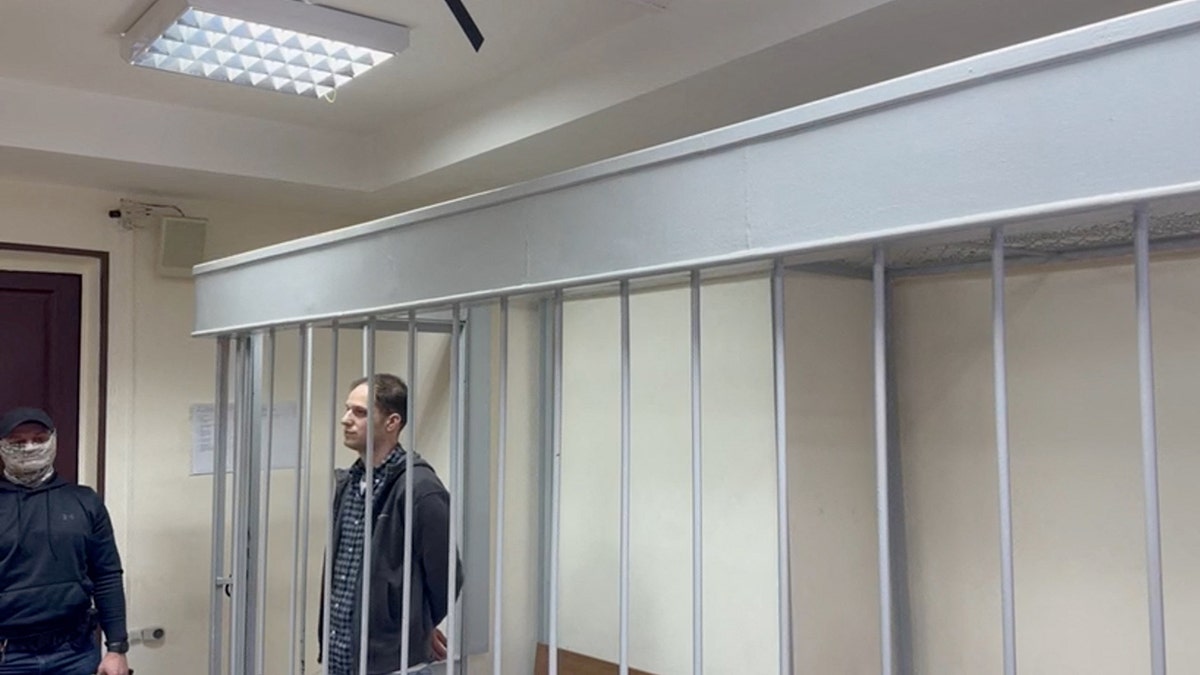 Gershkovich was detained on March 29 of this year during a reporting trip in Yekaterinburg, the fourth-largest city in Russia, and accused of being a spy. 
The U.S. has asserted that Russia's allegations against the 32-year-old are ridiculous.
Coworkers and loved ones have described the American-born son of Soviet immigrants as a diligent reporter who is being used as a political pawn due to his high profile. 
'Huge risk' of terrorist attack across EU: Bloc's home affairs chief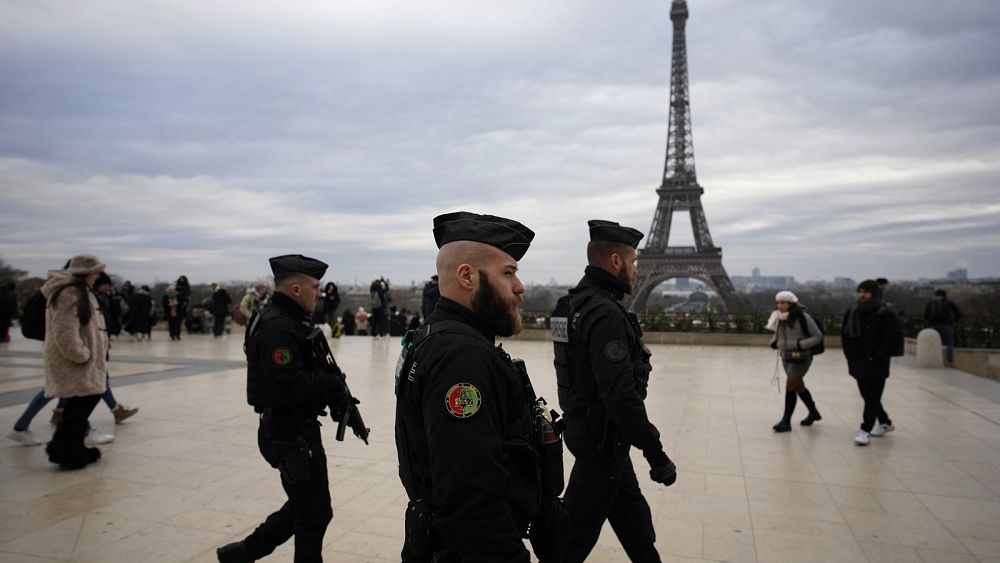 The European Union is facing a "huge risk" of terrorist attacks over the Christmas period, the bloc's home affairs chief warned on Tuesday.
"With the war between Israel and Hamas and the polarisation it causes in our society, with the upcoming holiday season, there is a huge risk of terrorist attacks in the European Union," Ylva Johansson said ahead of a meeting of EU home affairs ministers in Brussels.
Johansson's assessment is based on the steep increase in extremist propaganda circulating online as well as the rising threat level in member states amid recent attacks in Belgium and France.
Defining the terrorist threat level is a competency of individual member states, with the scale and level definitions differing between EU countries.
Johansson pledged to make an additional €30 million available to support EU member states to protect places of worship and other public spaces as part of the so-called Internal Security Fund.
She also called on all countries to implement EU measures to crack down on online hate speech and stifle the financial resources used by extremist groups.
Spain's home affairs minister Fernando Grande Marlaska, whose government holds the rotating presidency of the Council of the EU, said that "in an especially delicate international context, the situation in the Middle East could sharpen tensions, heighten polarisation and fuel terrorism."
"Clearly, we can't nor should permit this," he explained, adding that cooperation between EU member states is critical to tackle the threat.
The warning came days after a radical Islamist known to authorities fatally stabbed a German-Filipino tourist and injured two other people with a hammer near the Eiffel Tower in Paris, heightening EU vigilance and concerns over impending attacks. 
The suspect, identified as Armand Rajabpour-Miyandoab, had sworn allegiance to the so-called Islamic State in a social media video.
"The war in Gaza and Hamas' terror is exacerbating this situation. The risk of further emotionalization and radicalization of violent Islamist perpetrators is high," Faeser told reporters in Brussels.
"Our security authorities are working very closely together," she added. "Right now we have to keep a particularly close eye on the Islamist threats and work together with neighbouring countries against Islamist propaganda."
In 2016 and 2018, Berlin and Strasbourg's Christmas markets became the scenes of deadly terrorist attacks.
German authorities arrested a 15-year-old boy and his alleged accomplice last Thursday on suspicion of planning a militant Islamist state-style attack on a Christmas market. Police forces in several EU countries are upping security around such market sites this year.
The protracted conflict in the Middle East is also deepening fears that violence could permeate into Europe. 
Places of worship, including synagogues and mosques, have also been on high alert since the Israel-Hamas war broke out in early October, amid fears of reprisals among both Jewish and Muslim communities. EU countries including France have heightened police presence around such sites.
A French teacher was stabbed to death in the northeast town of Arras by a former student with a record of Islamic radicalisation on October 13th, just six days after the Israel-Hamas conflict broke out on October 7th, when Hamas militants embarked on a deadly rampage in southern Israel, leaving some 1,200 civilians dead.
Days later, an assailant claiming to be inspired by the Islamic State fatally shot two Swedish nationals in Brussels. The perpetrator, a Tunisian national, had unsuccessfully sought asylum in Belgium but the Belgian authorities had not been able to follow up on his deportation order. 
Johansson, a Swede, said in response to the attack that the bloc had to step up efforts to ensure irregular migrants that pose a "security risk" are swiftly returned to countries of transit or origin. 
Islamist terrorism remains the biggest terror threat in Western Europe and "lone actors are expected to continue to perpetrate most of the terrorist attacks in the EU", Europol's spokesperson, Jan Op Gen Oorth, told Euronews in September