Hong Kong moves to ban protest song mistaken for national anthem
Government cites 'national security' as it moves to ban popular Glory to Hong Kong song, from the 2019 protests.
Hong Kong has gone to court to ban the song Glory to Hong Kong, which became the unofficial anthem of the 2019 mass protests and has been played in error at several sporting events since instead of China's national anthem.
Hong Kong's Department of Justice said it had applied for the court order to ban the performance, broadcast, sale or distribution of the song – including on the internet – on national security grounds because it had been "mistakenly presented" as the territory's national anthem "repeatedly".
As a Chinese territory, Hong Kong does not have its own national anthem but China's March of the Volunteers.
"This has not only insulted the national anthem but also caused serious damage to the country and the HKSAR," it said in a statement on Tuesday, referring to Hong Kong's official name – the Hong Kong Special Administrative Region.
The court order would mean anyone engaging with the song could be prosecuted for "secession" under the National Security Law, which was imposed in 2020, or the colonial-era sedition law.
The composer of Glory to Hong Kong remains anonymous but the Cantonese-language song emerged as a rallying call during the 2019 protests with the lyrics "break now the dawn, liberate our Hong Kong; in common breath, revolution of our times", which echoed the protesters calls for change.
The song was played for a perplexed Hong Kong team at a rugby tournament in South Korea last November. It was also played at an international ice hockey match and at an Asian powerlifting event.
Sarah Brooks, the head of Amnesty International's China team, called the latest move "absurd".
"The Hong Kong government must end its increasingly fervent crackdown on freedom of expression," Brooks said in a statement. "A song is not a threat to national security, and national security may not be used as an excuse to deny people the right to express different political views."
The Hong Kong authorities have also called on Google to remove Glory to Hong Kong from its search results but the technology firm has refused to comply.

What to know and what's next for Travis King, the American soldier who ran into North Korea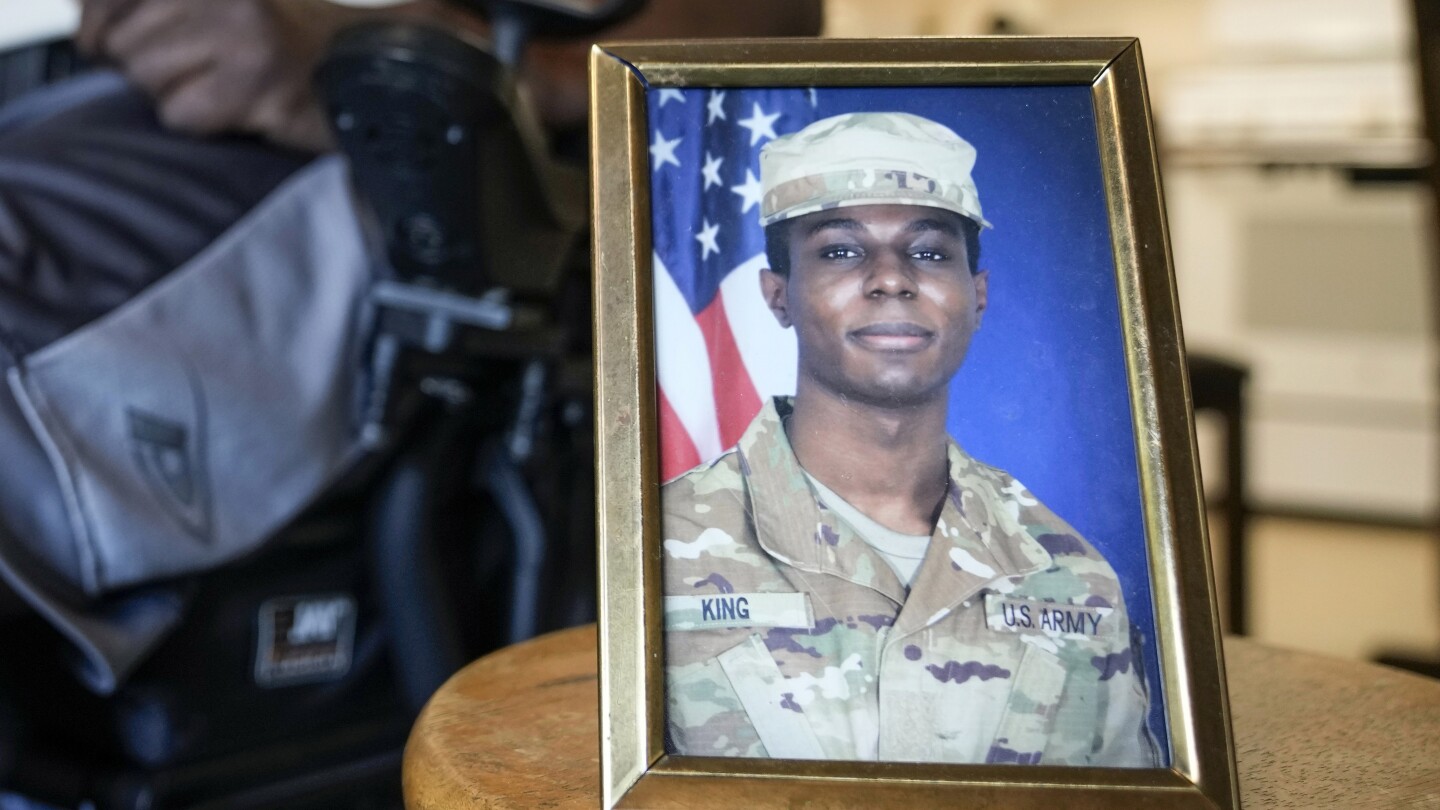 DALLAS (AP) — An American soldier who sprinted into North Korea and was held there for two months before being returned to the U.S. is set to undergo medical testing and extensive questioning about his time in the isolated country before potentially facing charges under the military justice system.
Pvt. Travis King ran across the heavily fortified border from South Korea in July and became the first American detained in North Korea in nearly five years.
Pyongyang abruptly announced Wednesday that it would expel King, and he was flown to an Air Force base in Texas on Thursday.
Here's what we know about King, his mysterious entry into North Korea and what's happened in similar cases.
WHO IS HE, AND WHAT HAPPENED?
King, 23, joined the Army in January 2021 and was in South Korea as a cavalry scout with the 1st Armored Division, according to military officials.
On July 10 he was released from a South Korean prison after serving nearly two months on assault charges. He was set to be sent to Fort Bliss, Texas, where he could have faced potential additional disciplinary actions and discharge.
Officials said King was taken to the airport and escorted as far as customs. But instead of getting on the plane, he left and later joined a civilian tour of the Korean border village of Panmunjom. He bolted across the border, which is lined with guards and often crowded with tourists, in the afternoon.
North Korea's state news agency said King, who is Black, had said he entered the country because he "harbored ill feelings against inhuman mistreatment and racial discrimination within the U.S. Army."
U.S. officials have cast doubt on the authenticity of those statements, and King's mother, Claudine Gates of Racine, Wisconsin, told The Associated Press she never heard him express such views.
It remains unclear why King crossed the border and why Pyongyang — which has tense relations with Washington over its nuclear program, its support for Russia's war in Ukraine and other issues — agreed to release him.
WHAT HAPPENS NEXT?
The coming weeks are likely to hold a battery of medical and phycological examinations as well as intelligence debriefings about his time in North Korea, a country few Americans enter.
King arrived early Thursday at Lackland Air Force Base in San Antonio and was taken to Brooke Army Medical Center, according to the Pentagon. Along with the testing and questioning, he will also get a chance to see family.
King's movements will likely be controlled while commanders learn what they can from him and decide what to do next, said Rachel VanLandingham, a national security law expert and professor at Southwestern Law School in Los Angeles. She said the probable next steps are formal charges under the military justice system, but they could take months.
"Based on their track record, I think they're going to court-martial him," said VanLandingham, a retired Air Force lieutenant colonel, adding that the evidence against King appears "overwhelming" but he could also be discharged without charges.
King was declared AWOL but not considered a deserter. Punishment for going AWOL or desertion vary based on a number of factors that are complicated by King's two-month absence and ultimate handover by North Korean.
The fact that he spent weeks in the secretive country would be unlikely to give him any leverage with the U.S. military over his punishment, said Gary Solis, a former Marine Corps. prosecutor and military judge.
"I don't think that he would have been allowed to have seen anything of strategic or even tactical value that he might use as a bargaining chip," Solis said. "I think he's out of luck."
WHAT HAS HAPPENED BEFORE IN SIMILAR CASES?
The last active-duty soldier returned to the U.S. by an adversary was Bowe Bergdahl, VanLandingham said.
Bergdahl was 23 when he left his Army post in Afghanistan in 2009, was abducted by the Taliban and was held captive and tortured for nearly five years. He later said he left to report what he saw as poor leadership within his unit.
Several U.S. servicemembers were wounded while searching for Bergdahl. After his return in a prisoner swap, he was charged in military court with desertion and misbehavior before the enemy. Bergdahl pleaded guilty to both charges in 2017, but a judge vacated his conviction this year.
VanLandingham said that while the two cases are not identical, the fact that the Army pursued a court-martial against Bergdahl suggests it will against King as well.
Officials said King was released in good health, unlike Otto Warmbier, another American recently held in North Korea.
Warmbier, a 22-year-old University of Virginia student, was seized by North Korean authorities from a tour group in January 2016, convicted of trying to steal a propaganda poster and sentenced to 15 years of hard labor.
He spent 17 months in captivity before he was released and flown home in a coma, dying shortly afterward in June 2017.
While not providing a clear reason for Warmbier's brain damage, North Korea denied accusations by Warmbier's family that he was tortured.
___
Associated Press writer Paul J. Weber in Austin contributed to this report.
Bermuda auditing 'very sophisticated' cyberattack against government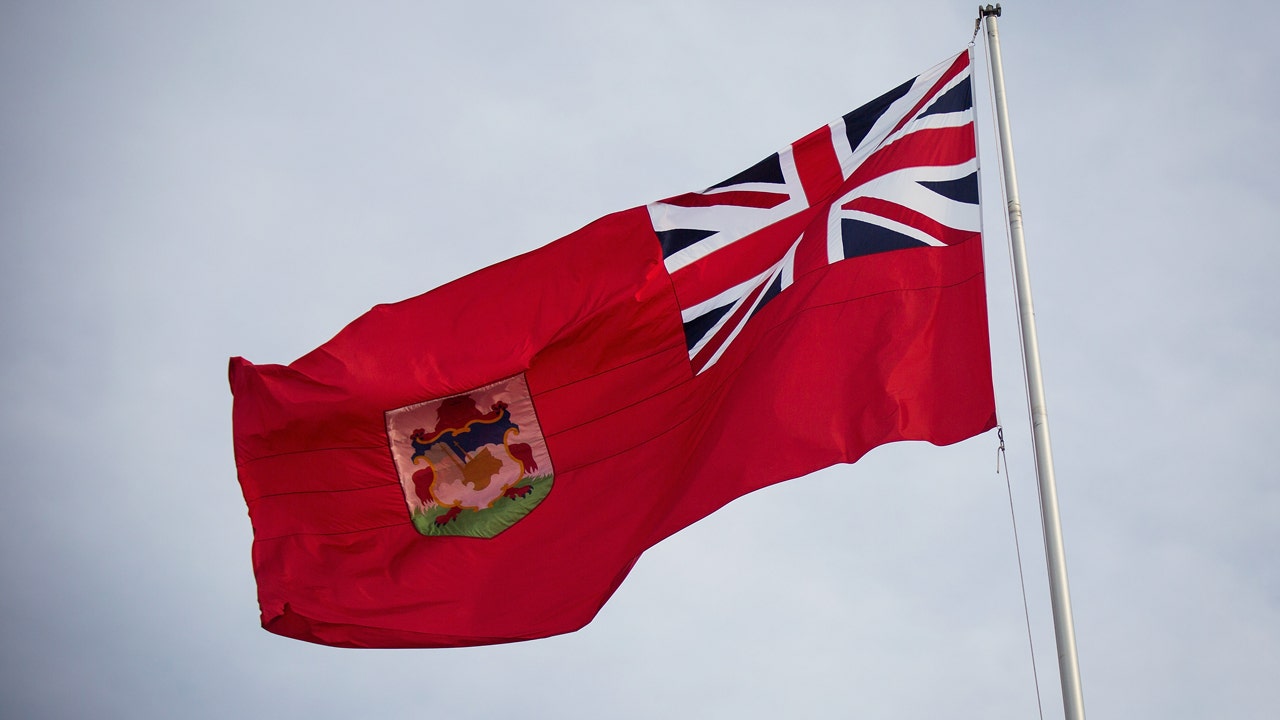 Bermuda's premier said Thursday that the government is slowly restoring operations after being hit by a "very sophisticated" cyberattack a week ago.
An in-depth forensic audit is underway to determine how the attack occurred, and so far, experts have not uncovered evidence that sensitive data was stolen, Premier David Burt said.
He declined to say whether it was a ransomware attack.
HURRICANE FRANKLIN, A CATEGORY 2 STORM, APPROACHES BERMUDA
"This remains a very sensitive matter," he said.
Some email functionality has returned, Burt said, adding that he expects the government switchboard to be fully functional by Monday.
MASSIVE CYBERATTACK STRIKES MILLIONS: ARE YOU AT RISK?
Services like the government payroll system, however, are still not running properly.
"It's been a challenge," he said of efforts to restore government operations affected by the attack that occurred late at night on Sept. 20.
Burt noted that while not all systems were affected, the government took everything offline out of precaution.
He said the government is building a new network with help from overseas experts that he expects will be stronger and more secure.
German-Italian riff thwarts EU deal on new rules for migration crises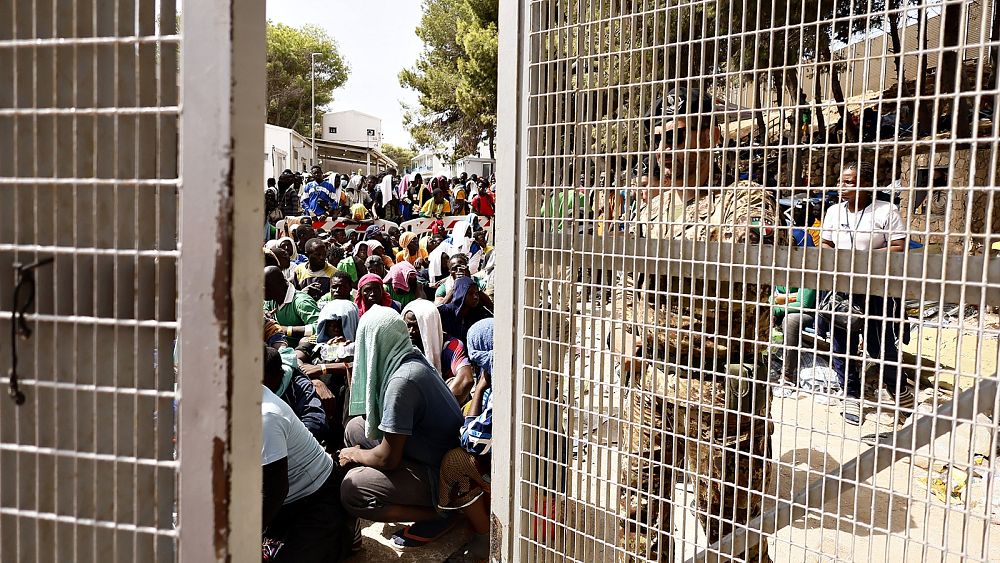 A disagreement between Germany and Italy frustrated on Thursday a highly anticipated deal on the last piece of the European Union's migration reform.
The dispute centred on the humanitarian aid and the search-and-rescue services provided by NGO vessels in the Mediterranean Sea, according to several diplomats with knowledge of the negotiations.
The Italian government considers these vessels to be a "pull factor" that attracts a larger number of asylum seekers to European shores. Germany contests this characterisation and says the boats are indispensable in saving lives at sea.
The quarrel made it impossible to solidify the necessary qualified majority to strike a provisional deal on the so-called Crisis Regulation at the end of a meeting of interior ministers in Brussels, despite multiple statements during the day that suggested a positive outcome was within reach. The regulation foresees exceptional rules to collectively manage mass influxes of migrants.
Spain, the country that currently holds the rotating presidency of the Council of the EU, tabled a new compromise text after Germany signalled it would no longer abstain on the regulation, as it had previously done.
But the unexpected clash with Italy over the wording on NGOs dashed the hopes, leaving ministers without an announcement to make. 
"We're almost at the finish line. There's only a difference around a nuance that involves all member states," said Fernando Grande-Marlaska, Spain's acting interior minister after the meeting. "I don't like to single out individual countries. We just need a bit more time."
Grande-Marlaska said member states had made "important" and "significant" progress over the past few days and that a deal would materialise "in the coming days."
"There are no main political obstacles," said Ylva Johansson, the European Commissioner for Home Affairs. "We will reach an agreement."
Marlaska and Johansson said work would now continue at the ambassadorial level.
Times of exceptional pressure
Under the proposed Crisis Regulation, member states would be allowed to apply tougher measures when a sudden influx of migrants threatens to overwhelm the EU's asylum system.
Governments would be able to keep asylum seekers at the border for longer periods of time while their requests for international protection are being examined. The detention of rejected applicants could also be extended beyond the legal maximum of 12 weeks until the process of return is completed.
The proposed derogations have been criticised by NGOs who believe they could lead to large-scale confinement, degrade the quality of the asylum procedure and increase the risk of refoulement (sending migrants to countries where they face serious harm).
On the other hand, the Crisis Regulation foresees the possibility of fast-tracking the asylum requests of people who are fleeing a particular situation of extraordinary danger, such as an armed conflict. The special scheme would effectively bypass the conventional asylum system, which tends to be cumbersome and time-consuming, and grant refugees immediate access to residence, employment, education and social assistance.
This would resemble the Temporary Protection Directive that was triggered for the first time ever in March last year to provide an accelerated pathway for the millions of Ukrainians who fled Russia's war of aggression and sought shelter in the EU.
During Thursday's meeting, ministers unanimously agreed to extend the Temporary Protection Directive until 4 March 2025.
Germany's U-turn
Until Thursday, four countries were opposed to the Crisis Regulation – Austria, the Czech Republic, Hungary and Poland – while another three were considered abstentions – Germany, the Netherlands and Slovakia.
Berlin's doubts were based on the potential impact the legal derogation could have on human rights, particularly the rights of children and family members, and had so far blocked the qualified majority required to approve legislation in the field of migration.
But a sharp rise in irregular crossings along the border with Poland and the Czech Republic, coupled with upcoming elections in Bavaria and Hesse and a surge of the far-right in opinion polls, ushered a change in the thinking of the ruling coalition.
"If we aren't able to finalise this work, we'll still see misery and deaths in the Mediterranean. We're not going to allow this. We have to act together," said Nancy Faeser, Germany's federal interior minister, who hails from Hesse.
"Even though we feel there's a need for greater change," Nancy Faeser went on, referring to the protection of minors and family members, "we will be assuming our responsibility and today we will accept this compromise brokered by Spain."
Berlin's shift came as a surprise. In fact, Spain had not originally envisioned a formal vote on the Crisis Regulation during the meeting but reacted quickly to seize the opportunity and circulated a new compromise text on Wednesday evening, hoping to get as many countries on board as possible.
The Council's position on this file is the only one missing from the puzzle which is the New Pact on Migration and Asylum.
The Pact is a comprehensive proposal presented by the European Commission in September 2020 that replaces the ad-hoc crisis management of the past decade with a set of clear-cut rules applicable to all member states.
The reform's central piece is a system of "mandatory solidarity" that offers countries three different options to manage migration flows: accept in their territory a number of relocated asylum seekers, pay €20,000 for the return of those whose applications are rejected, or finance operational support, such as infrastructure and personnel.
This system, which was preliminarily agreed upon in a breakthrough moment in early June, is supposed to function on a regular basis while the Crisis Regulation would be triggered only in extraordinary situations that pose a risk to the EU's asylum system.
The text also introduces special rules to deal with episodes of instrumentalisation of migrants, like the border crisis that Belarus orchestrated in the summer of 2021.
The impasse around the Crisis Regulation had become a glaring omission in the bloc's efforts to reform its migration policy and caused the frustration of the European Parliament, which last week decided to pause negotiations on two separate elements of the New Pact until member states unlocked the remaining piece.
"The Spanish presidency is the window of opportunity to conclude the Pact on Migration: it's now or never," Juan Fernando López Aguilar, the socialist MEP who acts as rapporteur for the Crisis Regulation, told Euronews.