Gaza's food is running out amid Israel's 'war of starvation'
Khan Younis, Gaza Strip – Samar Rabie is wondering how she is going to feed the 15 people living with her. The mother of four has been hosting her husband's friends and their families, who were displaced from Gaza City, in her home in Khan Younis, and is struggling to find basic items like bread.
"I went to one of the malls to buy some things, but I did not find anything," the 28-year-old says.
The shelves are empty, with no sugar, legumes, cheese or any other kind of dairy products.
"There is only cooking oil," Rabie says, pointing out that the price of food has tripled since the war began. "We are being deprived of many staple foodstuffs, as if everything was arranged so that in addition to not having electricity or water, we would be starved."
Due to the lack of bread, the family and friends have relied on cooking pasta and rice, but supplies of those are drying up rapidly as well.
"I'm just worried about how we will feed each other after two or three days, and what we will live on in these difficult days that are increasingly suffocating us," Rabie says.
'Their farms have been destroyed'
Mahmoud Sharab, also a resident of Khan Younis, says that although he is dismayed by the increasing prices, he doesn't blame grocers for the inflation when it comes to vegetables.
"Their farms have been destroyed by the constant Israeli bombing," the 35-year-old says. "They cannot reach their lands."
Sharab goes out every day to scour the shops and markets for food, hoping at the very least to find canned food and grains.
"I can't find anything," he says. "I've had to ask people if they have extra canned beans or meat so that I can buy them for my family.
"What Israel is doing is a war of starvation for citizens, and this policy is frightening a lot of people including children as well," he said, adding that the deliberate bombing of bakeries has left people queuing for six or seven hours just to obtain a bag of bread.
According to the United Nations, no bakery in the northern Gaza Strip has been active since November 7 due to the lack of fuel, water and wheat flour and because of structural damage. A total of 11 bakeries in the Gaza Strip have been completely destroyed, while others are unable to operate because of the lack of flour, fuel and electricity.
"There are indications of negative coping mechanisms due to food scarcity, including skipping or reducing meals and using unsafe and unhealthy methods for making fire," a report by the United Nations Office for the Coordination of Humanitarian Affairs (OCHA) said on Wednesday.
"People are reportedly resorting to unconventional eating, such as consuming combinations of raw onion and uncooked eggplant."
Since Israel imposed a total siege on the Gaza Strip on October 7, aid convoys have barely trickled through, meaning they can provide just a "drop in the ocean" of what the 2.3 million people in the territory need, say humanitarian agencies.
Ninety-one trucks carrying aid entered from Egypt on November 14, bringing the total number of trucks entering Gaza since October 21 to just 1,187. Before the war began, an average of 500 trucks would enter the Gaza Strip each day.
Despite a limited amount of fuel being allowed in on Wednesday for the first time since October 7, Israeli authorities said it would be used exclusively for trucks distributing incoming humanitarian aid to shelters, clinics and other beneficiaries.
Any other use, such as for the operation of generators at hospitals or water and sanitation facilities, is banned.
Furthermore, it has become impossible to deliver aid to the north at all, as access has been largely cut off.
Limited food supplies are distributed primarily to displaced people and host families in the southern Gaza Strip, with only flour provided for bakeries in the southern Strip, while any transportation of food to Gaza City and north of it is not allowed by Israel.
According to the advocacy group Euro-Mediterranean Human Rights Monitor, Israel has sharply escalated a "war of starvation" against civilians in the Gaza Strip as a tool of subjugation as part of its ongoing war.
Before the Israeli war, 70 percent of the Strip's children already suffered from varying health issues including malnutrition, anaemia and weakened immunity. This number has increased to more than 90 percent as a result of Israel's bombardment, the Euro-Mediterranean Human Rights Monitor said.
The report highlighted that Israel has focused attacks on electrical generators and solar energy units on which commercial establishments, restaurants, and civilian institutions depend to maintain the minimum possible level of operation.
It also warned that Israel's attacks included the destruction of the agricultural area east of Gaza, flour silos and fishermen's boats, as well as supply centres for relief organisations, especially the United Nations Relief and Works Agency for Palestine Refugees (UNRWA), which provides the majority of humanitarian aid in the Gaza Strip.
Different ways to die
The hundreds of thousands of Palestinians displaced and sheltering in UN-run schools and hospitals are dependent on UNRWA aid.
"We depend on aid to feed our children," says Maysara Saad, who was displaced with her nine children from the northern town of Beit Hanoon to a school in Bani Suhaila, east of Khan Younis.
"There is nothing in the shops, and the shelves are empty. We were displaced from our homes in order to protect our children, but we do not want them to die of hunger either."
The 59-year-old said that the townspeople in Bani Suhaila often come to the schools to see whether there is leftover aid for their families.
"Everything is impossible to obtain and, with winter coming, staying warm has also become one of our responsibilities," Saad said.
"It is as if the Israelis are telling us that if we do not die from the bombing, they will make us die of thirst, hunger or cold. This is a very cruel war that has no humanity."

Billie Eilish on Coming Out: 'I Didn't Realize People Didn't Know'
Billie Eilish has confirmed that she recently came out in her Variety Power of Women cover story, in which she first revealed her attraction to women.
On the red carpet at Variety's Hitmakers event, Eilish shared that she didn't intend to make a grand gesture of "coming out," and was actually surprised by the public's reaction to her comments. "I kind of thought, wasn't it obvious? I didn't realize people didn't know. I just don't really believe in it. I'm just like, why can't we just exist? I've been doing this for a long time, and I just didn't talk about it."
In the November profile, Eilish opened up for the first time about her feelings for women, telling Variety's Katcy Stephan, "I've never really felt like I could relate to girls very well. I love them so much. I love them as people. I'm attracted to them as people. I'm attracted to them for real."
"I have deep connections with women in my life, the friends in my life, the family in my life," she continued. "I'm physically attracted to them. But I'm also so intimidated by them and their beauty and their presence."
At the Hitmakers event, where the singer is being honored with the award for Film Song of the Year alongside her brother Finneas, Variety's Tiana DeNicola also asked if her perspective on how other women feel about her has changed following the story's release. Eilish replied, "I'm still scared of them, but I think they're pretty!"
Eilish will be feted at Hitmakers today for her song "What Was I Made For?", which is featured prominently in Greta Gerwig's blockbuster "Barbie."
Police arrest person of interest in Paris attack that left 1 dead: officials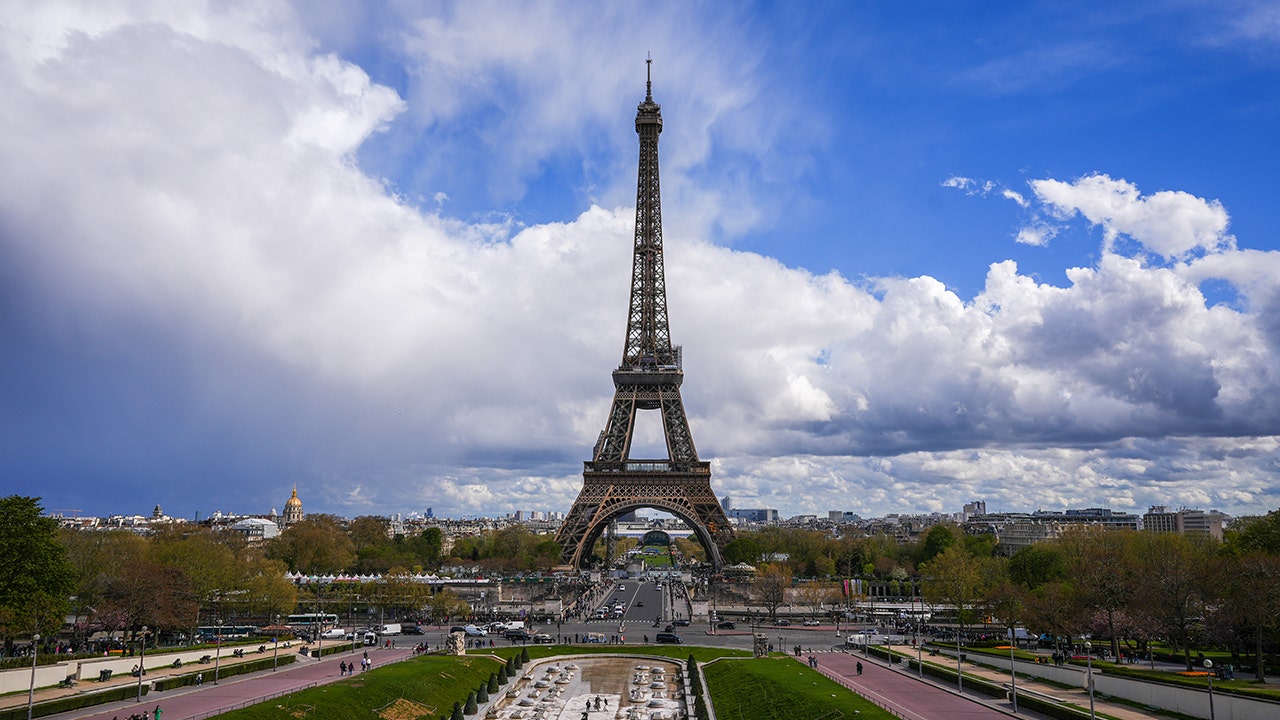 A suspect has been arrested after killing one person and injuring another in an ambush attack near the Eiffel Tower on Saturday, according to a post by Interior Minister Gérald Darmanin on X.
"The police have just courageously arrested an assailant attacking passers-by in Paris, around the Quai de Grenelle. One deceased person and one injured person treated by the Paris Fire Brigade. Please avoid the area," Darmanin posted.
Citing a police source, AFP news agency described the incident as a stabbing attack. 
The suspect allegedly shouted "Allahu Akbar" the AFP said citing a source, but Reuters could not confirm.
PROTESTS OVER FRENCH TEEN'S FATAL STABBING LEAD TO CALLS FOR CRACKDOWN ON 'FAR-RIGHT'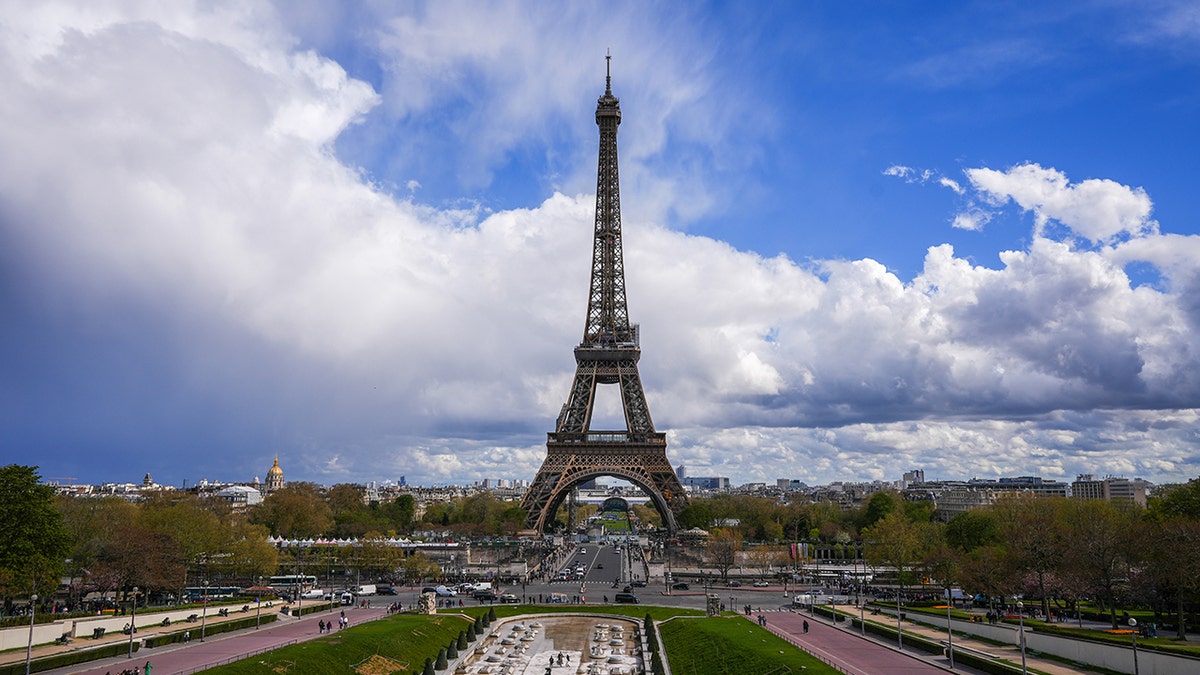 An investigation is ongoing and police have asked the public to avoid the area. 
Major harnessing of trolls shows threat to Hungarian democracy is real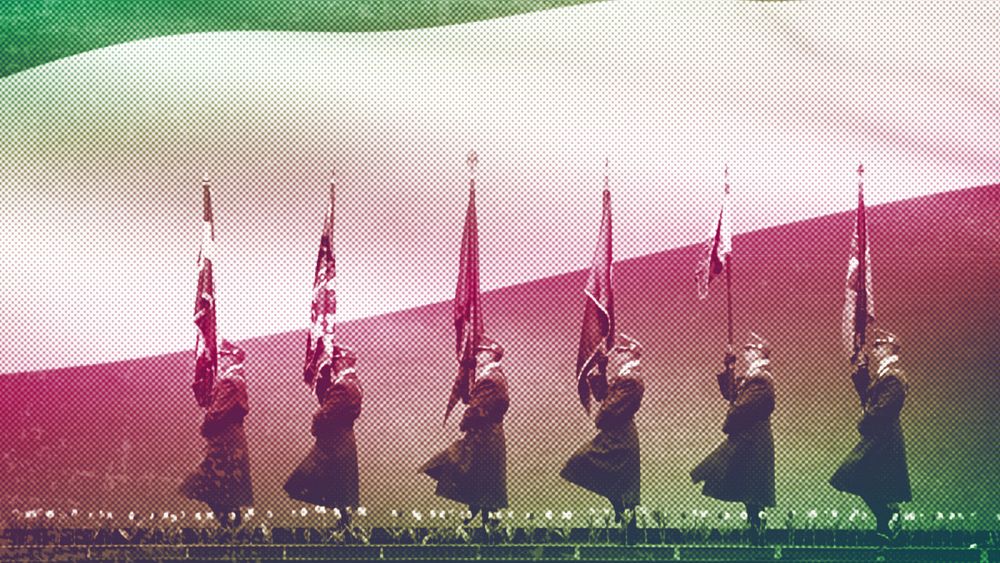 The opinions expressed in this article are those of the author and do not represent in any way the editorial position of Euronews.
Hundreds of coordinated fake profiles are engaged in pro-government influence operations on Facebook ahead of municipal and European Parliament elections in Hungary in 2024, Péter Krekó, Csaba Molnár and Ráchel Surányi write.
Next year, Hungarians will head to the polls to elect local officials and representatives to the European Parliament on the same day. 
These elections will likely come against a backdrop of continuing high division between the European Commission and Hungary, over the latter's persistent disregard for EU values, and the pro-Kremlin and pro-Beijing manoeuvring of Prime Minister Viktor Orbán.
Orbán is likely to enter 2024 in a strong position. In April 2022, he cemented his power by securing a landslide victory over a united political opposition. 
His ruling Fidesz party, ahead of the European Parliament elections, has set its sights on chipping away at the Hungarian opposition's gains from the last municipal elections, in which it won control over the capital of Budapest and several other major cities. 
The gamed decision to hold the two elections on the same day, and to frame much of the debate around so-called "foreign interference" from Brussels and Washington makes life difficult for Budapest's mayor, Gergely Karácsony, and other leading opposition candidates. 
They will also contend with the most unbalanced media landscape in the EU, which not only makes it difficult for them to reach the voters but is so loaded in favour of Fidesz' messaging that smear campaigns against opposition politicians are now commonplace. 
A spike in Kremlin-style troll activity
Since regaining office in 2010, exerting greater and greater control over the Hungarian media space has been a key ambition of Orbán and his Fidesz party. 
Over the past thirteen years, they have built up unprecedented control over the media, to the point that Hungary is now an informational autocracy.
With this traditional media space largely captured, the Hungarian government is now turning its attention to social media, especially Facebook, as part of its efforts to control public messaging. 
New research from our Budapest-based think tank Political Capital has found a growing, Russian playbook-like proliferation of troll activity on Facebook, which, to date, has infiltrated over 450 public groups nationwide — but with a particular, and seemingly coordinated, emphasis on Budapest. 
The city's mayor Karácsony and other opposition figures are the principal targets of troll and misinformation activity within these groups — which often takes the form of sharing pro-government news articles that baselessly smear Karácsony's administration and amplify Fidesz counter-messaging. 
Given the expanding use of "fake profiles", and their scale in activity, it is not unreasonable to argue that we are approaching a point where they would threaten the integrity of the 2024 elections.
By tracking and monitoring the characteristics of these users, Political Capital has been able to determine that almost all of the profiles in question are fake.
Obvious red flags aplenty
For one, this is evidenced by their profile and cover images, which herald almost invariably from the pages of existing foreign individuals, mainly from the Russian social media platform VKontakte and, in some cases, other sites, such as Russian, Bulgarian, and Ukrainian dating websites. 
While some of the profiles bear Hungarian names, there is often a clumsiness to the profile creation, with many of the Facebook URLs containing other names, which may reveal the account's true origin. 
Furthermore, in an obvious red flag to their authenticity, they do not post anything on their page except for completely impersonal and re-shared content with mixed messages (such as commercial, animal-related, etc.).
The activity of these profiles is also heavily targeted. On Facebook, there is often an explicit focus on amplifying government narratives in community groups and spreading disinformation and defamatory content discrediting opposition parties and politicians, such as Karácsony and others. 
This almost mirror-like behaviour across profiles suggests some central coordination. It is also revealing that, after their activation or "rebranding" in many cases, they join Facebook groups at a scale, including non-political local community groups and groups with public affairs content with pro-government, anti-government and even pro-opposition leaning. 
They are often found clustered in the same national political groups, which indicates some level of strategic deployment.
Only Meta can judge these
In some cases, this network even deploys safety mechanisms. Political Capital's research found that large numbers of these profiles publish with various intensities in the groups they have joined, while some serve as "sleeper profiles" that have not yet been "activated" as publishers. 
Upon publication of this data haul in September, researchers found that the URLs of some profiles changed overnight to match their assumed identity on Facebook — thereby, unintentionally, confirming that they are indeed fake profiles, which are being centrally coordinated. 
Only Facebook's owner, Meta, can reveal the origin and location of these profiles en masse and act to have them removed.
We have called for this and pointed out that, if they are left unchecked, they could develop roots in community groups, and scale their reach to other Facebook users — and, importantly, potential voters.
This harnessing of trolls and manipulation of social media is a sad indication of the direction of travel for Hungary and its democracy under Orbán. 
This is just a test phase
Over the past decade, the prime minister and his party have established an amount of control over the media landscape in Hungary that seriously threatens its freedom. 
In 2021, Reporters Without Borders charged Orbán with being a "press freedom predator", and, before the 2022 elections, investigative reporters found that a Hungarian fund financed pro-government social media personalities to the tune of several million euros to spread the government's messages. 
It was subsequently revealed by a global coalition of journalists that the Hungarian government used Pegasus spyware to surveil journalists, media owners and politicians.
It is clear: as the municipal and European Parliament elections draw closer, the amount of fake news and smear campaigns pushed through traditional mediums by pro-government sources will intensify. 
But so will the activity of fake profiles on Facebook and other social media platforms.
What we are witnessing in Hungary is a test phase and scaling of something that belongs to a Kremlin-inspired playbook. The threat to the 2024 elections and the very future of the public space in our country is real.
Péter Krekó serves as Executive Director, Csaba Molnár is Head of Research and Data Analyst, and Ráchel Surányi is Analyst at the Political Capital Institute in Budapest.
At Euronews, we believe all views matter. Contact us at view@euronews.com to send pitches or submissions and be part of the conversation.