EU recalls envoy who said buying Russian gas was 'blood money'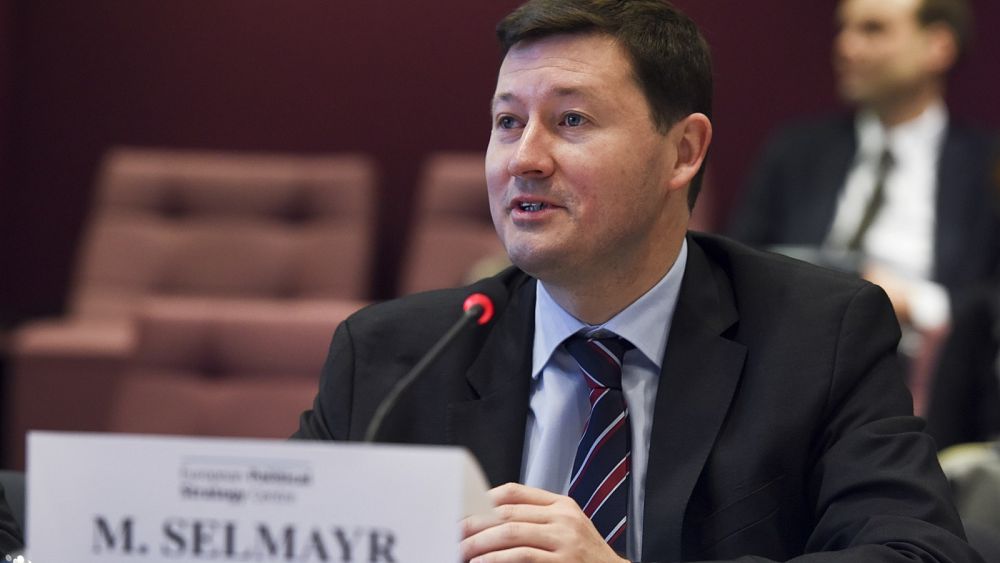 The European Commission has issued a stern rebuke against its top representative in Vienna, Martin Selmayr, after he said Austria's continued purchases of Russian gas amounted to "blood money".
"Oh my God, 55% of Austrian gas still comes from Russia," Selmayr said on Wednesday while taking part in a discussion at an art fair in Vienna.
"That surprises me because blood money is sent to Russia every day with the gas bill."
The unusually blunt remarks, reported by Austrian media, were met with a furious response by the conservative ruling party (ÖVP) and led to Selmayr being summoned to the Foreign Affairs Ministry for a meeting.
Karoline Edtstadler, the minister for EU affairs at the Austrian Chancellery, described the "blood money" remarks as "dubious," "counterproductive" and "completely one-sided."
"It is unfortunate that even an EU official does not seem to be familiar with certain facts," Edtstadler said, according to the public broadcaster ORF.
The far-right Freedom Party of Austria (FPÖ), which is currently ranked first in opinion polls, denounced Selmayr and called for his immediate dismissal. The Greens and the Liberals, however, expressed their agreement with the characterisation.
Selmayr's office did not immediately reply to a Euronews request.
'Unnecessary and inappropriate'
In a statement shared with Die Presse, an Austrian newspaper, Selmayr said his comments were a reaction to a man in the audience who had accused the European Union and, in particular, European Commission President Ursula von der Leyen of "warmongering" and having "blood" in her hands.
Speaking to reporters on Friday afternoon, Balazs Ujvari, a spokesperson for the European Commission, said Selymayr's choice of words was "not only unnecessary but also inappropriate" and breached the protocol standards that its representatives were expected to abide by.
Selmayr has been called for consultations with his hierarchical supervisor and will arrive in Brussels "in the near future," the spokesperson confirmed.
"Diplomacy is not just about the right content, but it's also about the right tone. Envoys (…) must weigh every word carefully because they play an important role as trusted messengers between us and the host government," Ujvari said.
"It's one thing to make a point on substance, it's another question how we make that point."
Ujvari refused to enter what he called "linguistic discussions" to clarify what exactly made the "blood money" comments so inadequate and how they differed from previous statements made by other EU officials calling for an end to Russian fossil fuels.
"The same rules apply to all members of personnel so what we expect from our members of personnel is to speak with proportionality, with discretion and select their words with due care. I believe this doesn't depend on the country (where they reside)," Ujvari said.
Asked whether defending von der Leyen justified the language, Dana Spinant, the Commission's deputy spokesperson, intervened to make a point.
"It is important that when we defend Europe or the actions of the European Commission (…) we do so while using a tonality and wording that keep the channels with communications open with the countries where our envoys are being posted. If we are insulted, which sometimes are, it is important not to answer back with the same means," Spinant said, noting she was not referring to the specific case at hand.
"In general, we need to be sober when we enter into conversations."
The spokespeople added the EU executive had engaged in bilateral talks with the Austrian government before issuing its public rebuke.
A well-documented dependency
This is not the first time that Austria has been under scrutiny for its continued reliance on Russian gas, which it obtains through a pipeline that the Kremlin maintains open. Unlike coal and seaborne oil, imports of Russian gas are not banned under EU sanctions.
Before the start of the invasion, Austria used to buy nearly 80% of its gas from Russia, a proportion that began falling in the aftermath of the war. In recent months, however, the share has increased and hit 60% in June.
The increase in dependency has been subject to extensive media coverage, including by Euronews, Le Monde and the New York Times, and has made Austria one of the few outliers in the European Union, where most member states have taken expensive measures to break free from Russia's energy imports.
The European Commission has put in place a plan, dubbed "REPowerEU," to wean the bloc completely off Russian fossil fuels and drastically ramp up the deployment of renewable systems.
"REPowerEU" has since become a flagship initiative, permeating other policy fields and even decorating the Commission's headquarters in Brussels. 
In September last year, European Commission President Ursula von der Leyen announced plans to cap the price of Russian gas imports, arguing the continued purchases were helping the Kremlin cushion the impact of sanctions. (The plans were later abandoned and never turned into a legal proposal.)
"We all know that our sanctions are deeply grinding into the Russian economy, with a heavy negative impact. But Putin is partially buffering (it) through fossil fuel revenues," von der Leyen said in September.
"We must cut Russia's revenues, which Putin uses to finance his atrocious war in Ukraine."
Kadri Simson, the European commissioner for energy, has equally urged member states to phase out all gas imports from Russia and avoid signing new contracts once the existing arrangements expire.
"Gas supplies have been used as leverage to blackmail and divide Member States, to weaken the resolve to oppose an unjust and illegal war," Simson said in March.
"Such actions made it crystal clear that the Union should put an end to (the) massive dependency we had on Russia, built over decades."

Cleveland Browns tight end David Njoku burned on face, arm in home accident while lighting fire pit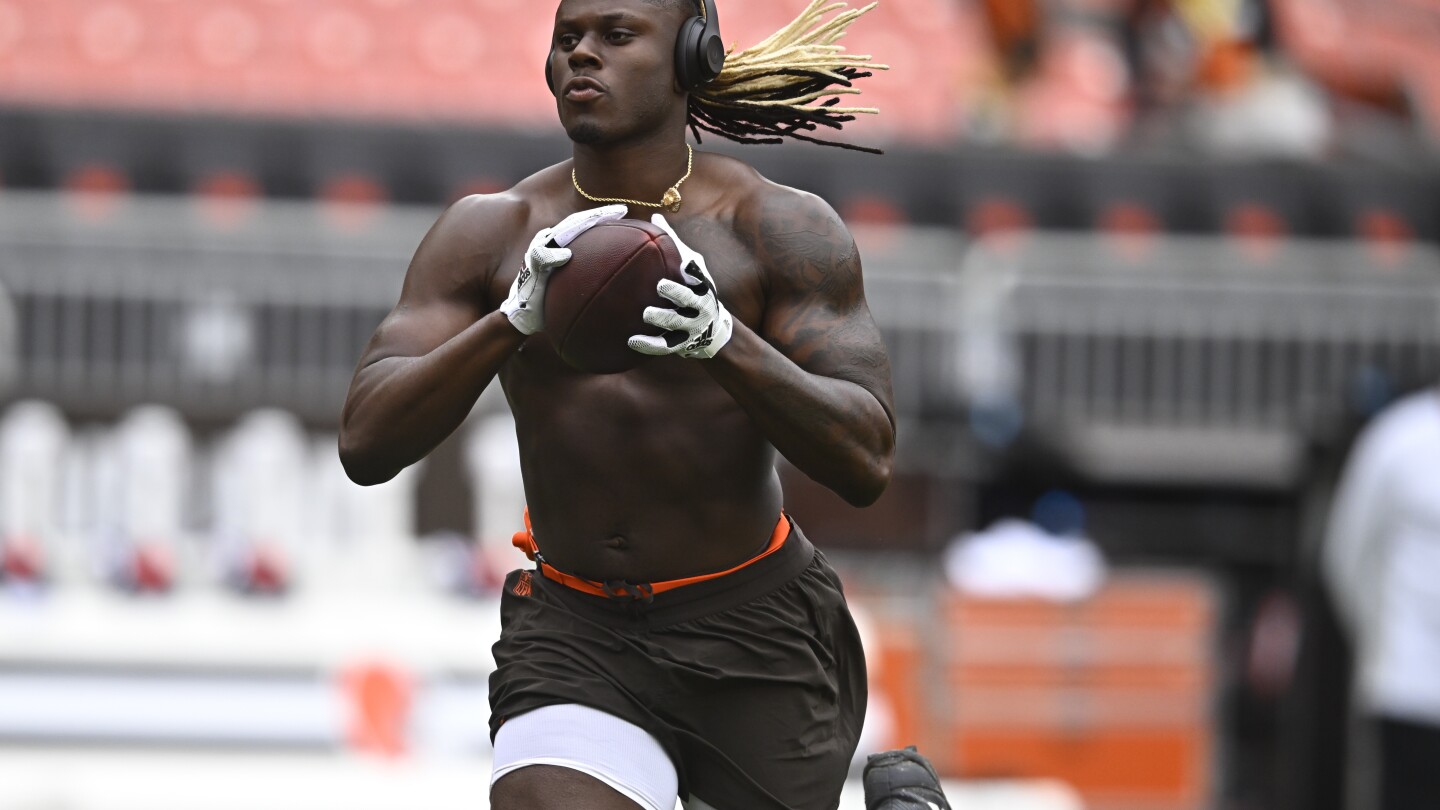 CLEVELAND (AP) — Cleveland Browns tight end David Njoku suffered burns to his face and arm in an accident at home while lighting a fire pit.
Njoku was added to the injury report on Saturday and listed as questionable for Sunday's home game against the Baltimore Ravens.
It's not immediately known when the accident took place or the severity of Njoku's injuries. However, his agent Malki Kawa, posted on social media that the 27-year-old tight end "is OK." Kawa thanked "everyone for reaching out."
Njoku, who is in his seventh season with Cleveland, has 10 catches for 92 yards this season. He's a solid blocker and coach Kevin Stefanski noted that Njoku has been a major contributor on several big plays through three games.
Njoku's injury further complicates things for the Browns (2-1), who could be without starting quarterback Deshaun Watson against the Ravens. Watson was limited in practice this week with a shoulder injury and is also questionable.
If Watson can't play, rookie Dorian Thompson-Robinson, a fifth-round pick from UCLA, will make his first NFL start. Thompson-Robinson, who had a strong training camp and preseason, took the majority of snaps with Cleveland's starting offense this week.
The Browns elevated tight end Zaire Mitchell-Paden from the practice squad in case Njoku is inactive.
Quarterback P.J. Walker was also brought up from the practice squad as insurance for Watson's situation.
___
AP NFL: https://apnews.com/hub/nfl
Russian Paralympians cannot use flag at Paris games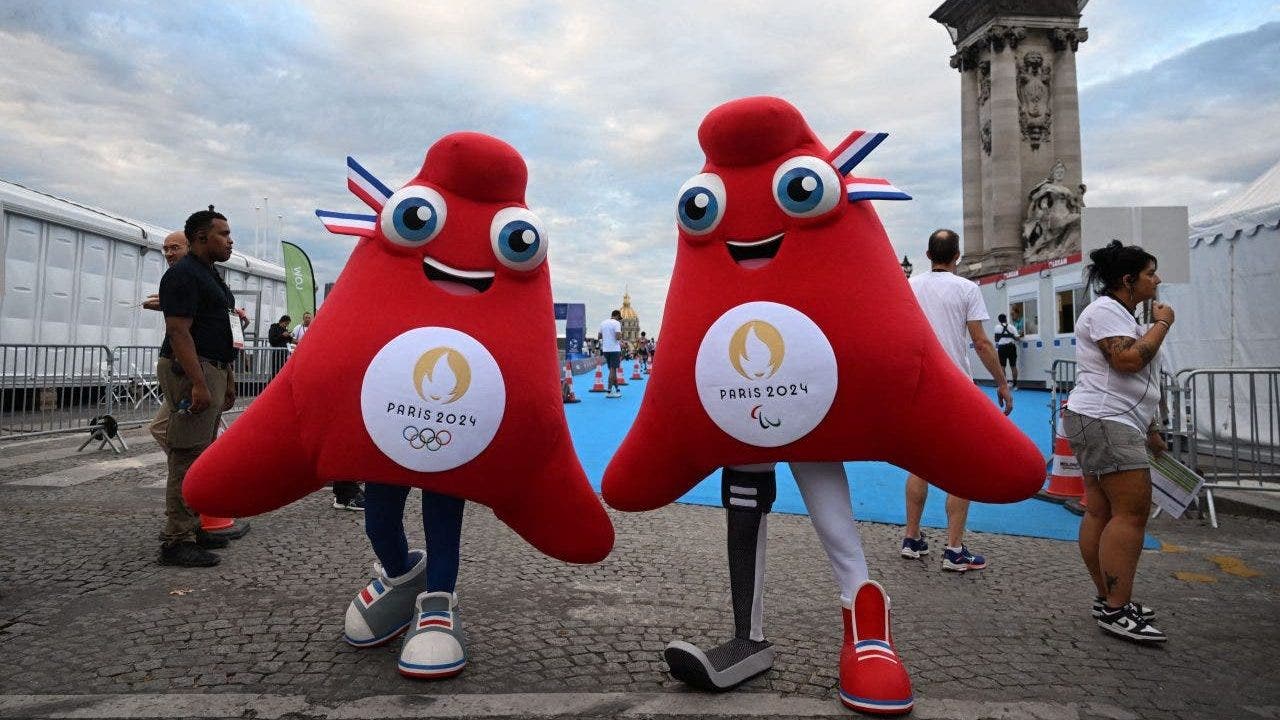 Russian athletes competing at the 2024 Paralympics in Paris will not be allowed to use their nation's flag. 
The International Paralympic Committee (IPC) voted Friday on the eligibility of Russian athletes, allowing individuals to compete under neutral banners. 
Russia has been banned from the Olympic and Paralympic communities since the invasion of Ukraine in 2022. 
The specific parameters for athletes from Russian ally Belarus are also yet to be decided. 
RUSSIA, BELARUS NOT OFFICIALLY INVITED TO 2024 PARIS OLYMPICS, IOC SAYS
The IPC voted Friday not to fully ban Belorussian athletes but has not yet decided if they can compete representing their country.
The Russian Olympic Committee is not boycotting the Paris games and has voiced support for athletes wishing to compete as neutral individuals.
INTERNATIONAL PARALYMPIC COMMITTEE OVERTURNS SUSPENSION OF RUSSIA, BELARUS MEMBERSHIPS, ATHLETES STILL BARRED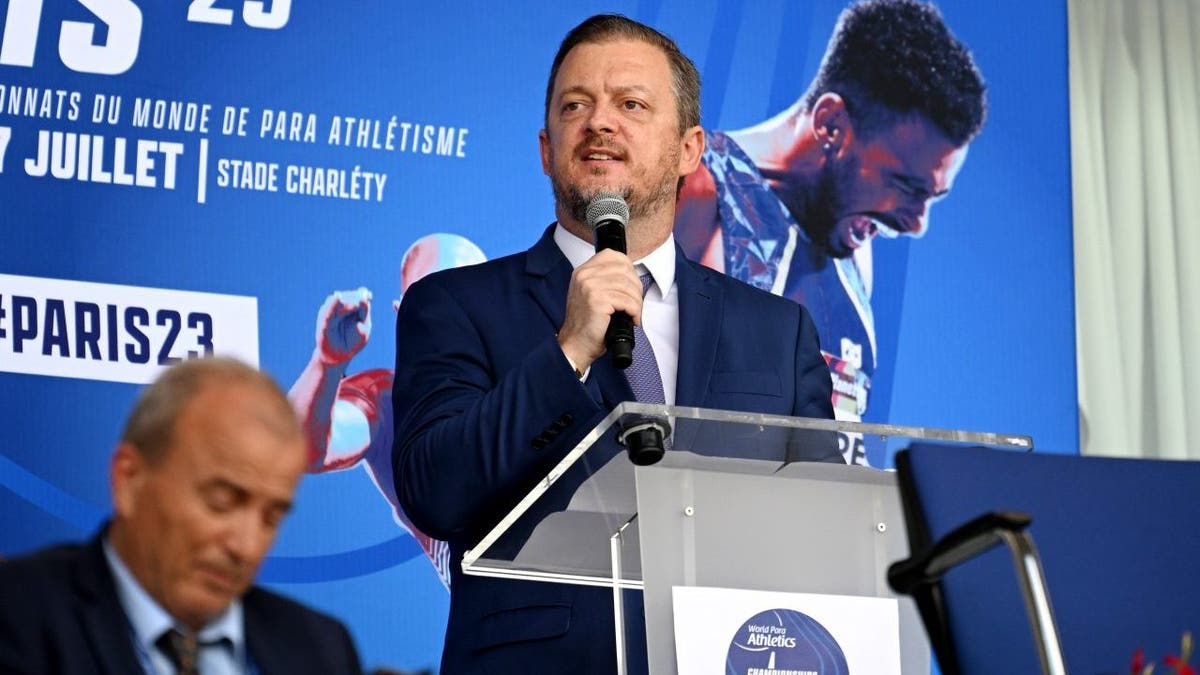 "Boycotting the Games leads to nowhere," said Russian Olympic Committee President Stanislav Pozdnyakov, according to The Moscow Times.
He added, "We live together in a free state. Every person can, if they so wish, take the path."
International bodies have struggled to accommodate Russian and Belorussian athletes' participation in the games since their ban was imposed.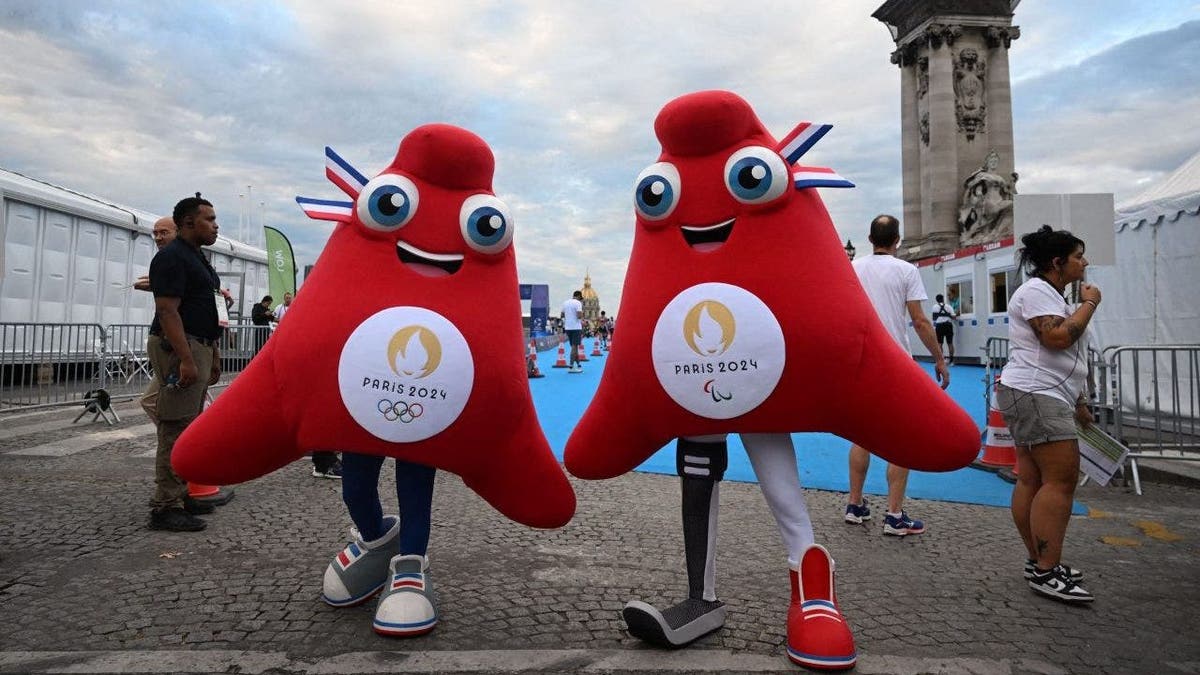 In anticipation of the Olympic and Paralympic games, the Ukrainian government loosened restrictions on participating in sporting events with Russian athletes.
In a July decision, the Ukrainian government said it would be narrowing the focus of its ban on sports matches against Russian competitors.
Moving forward, Ukrainian athletes will be allowed to compete against Russian athletes not representing their home country.
More than 80 percent of ethnic Armenians flee Nagorno-Karabakh
An ethnic Armenian exodus has nearly emptied Nagorno-Karabakh of residents since Azerbaijan attacked and ordered the breakaway region's fighter groups to disarm, the Armenian government has said.
Nazeli Baghdasaryan, the press secretary to Armenian Prime Minister Nikol Pashinyan, said on Saturday that 100,417 people had arrived in Armenia from Nagorno-Karabakh, which had a population of approximately 120,000 before Azerbaijan reclaimed the region in a lightning offensive last week.
A total of 21,043 vehicles have crossed the Hakari Bridge, which links Armenia to Nagorno-Karabakh, since last week, Baghdasaryan said. Some lined up for days because the winding mountain road that is the only route to Armenia became jammed.
"The speed of it has caught everyone, including the Armenian authorities and the UN by surprise," said Al Jazeera's Bernard Smith.
The departure of more than 80 percent of Nagorno-Karabakh's population raises questions about Azerbaijan's plans for the enclave that was internationally recognised as part of its territory.
"[In Nagorno-Karabakh] we're seeing scenes of eerie silence, empty streets, empty shops, and vacant homes," said Al Jazeera's Osama Bin Javaid, reporting from Horadiz. "Just a fraction of the population remains in this enclave where people have been assured that they will not be persecuted by Azerbaijani forces as they take control of these areas."
The region's separatist ethnic Armenian government said Thursday it would dissolve itself by the end of the year after a three-decade bid for independence.
'Ethnic cleansing'
Pashinyan has alleged the ethnic Armenian exodus amounted to "a direct act of an ethnic cleansing and depriving people of their motherland".
Azerbaijan's Ministry of Foreign Affairs strongly rejected the characterisation, saying the mass migration by the region's residents was "their personal and individual decision and has nothing to do with forced relocation".
However, Luis Moreno Ocampo, a former ICC chief prosecutor, told Al Jazeera that it is "obvious" what is happening is ethnic cleansing, saying that "the legal description is called genocide."
"It's an excuse that the Azerbaijan government saying, 'oh, [leaving] was voluntary' after they were bombing them and were starving them to death for months," Ocampo said.
During three decades of conflict in the region, Azerbaijan and the separatists backed by Armenia have accused each other of targeted attacks, massacres and other atrocities, leaving people on both sides deeply suspicious and fearful.
While Azerbaijan has pledged to respect the rights of ethnic Armenians in Nagorno-Karabakh, most are fleeing because they do not trust Azerbaijani authorities to treat them humanely or guarantee their language, religion and culture.
"None of the people we've spoken to have confidence in the Azerbaijan government's claim that their security would be guaranteed if they decided to stay," said Smith, Al Jazeera's correspondent in Yerevan.
"They're frightened because they fear, despite Azerbaijan's assurances, they fear they will be treated as the losers and the Azerbaijanis will come in as the victors," he said.
The office of Italy's prime minister said on Saturday that Armenia has asked the European Union for assistance to help it deal with refugees arriving from Nagorno-Karabakh.
Years of fighting
Azerbaijan's Ministry of Defence said later on Saturday that one of its servicemen was killed by sniper fire from Armenian forces in the border district of Kalbajar, but the alleged incident was swiftly refuted by Armenia.
Interfax news agency cited the Armenian Ministry of Defence as saying the report was incorrect, without giving further details.
After six years of separatist fighting ended in 1994 following the collapse of the Soviet Union, Nagorno-Karabakh came under the control of ethnic Armenian forces backed by Armenia. Then, during a six-week war in 2020, Azerbaijan took back parts of the region in the South Caucasus Mountains along with surrounding territory that Armenian forces had claimed earlier.
In December, Azerbaijan blocked the Lachin Corridor, the only road connecting Nagorno-Karabakh with Armenia, accusing the Armenian government of using it for illicit weapons shipments to the region's separatist forces.
Weakened by the blockade and with Armenia's leadership distancing itself from the conflict, ethnic Armenian forces in the region agreed to lay down arms less than 24 hours after Azerbaijan began its offensive. Talks have begun between officials in the Azerbaijani capital of Baku and Nagorno-Karabakh's separatist authorities on "reintegrating" the region into Azerbaijan.