Confess your sins: Clergy call on government to admit COVID church crackdowns were unlawful, harmful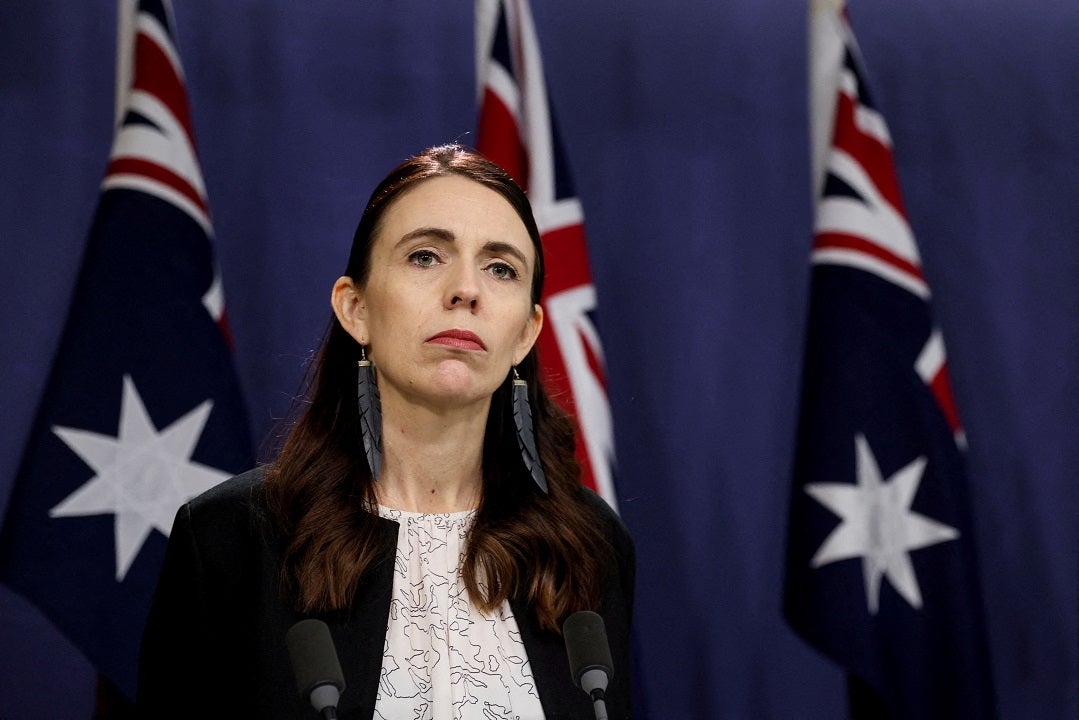 A group of New Zealand pastors, church leaders and other Christians is pursuing legal recognition that their government's crackdown on churches during the COVID-19 pandemic was unlawful.
Free To Be Church (FTBC) is slated to appeal a ruling from the High Court in Wellington last August that the government was justified in curtailing "manifest religious beliefs" under the New Zealand Bill of Rights Act of 1990.
'No right to interfere'
"Here in New Zealand, we were just branded together with social gatherings that included strip clubs, bars and sporting events," Andre Bay, FTBC chair of trustees and pastor of Shore Baptist Church in North Shore, told Fox News Digital.
"So, the church wasn't seen as a unique entity of people who act according to their conscience. The church wasn't seen as a special, distinct unit."
CALIFORNIA CHURCH FIGHTS BACK AFTER $2.8 MILLION FINE FOR DEFYING COVID LOCKDOWN ORDER
Inspired by a legal victory in Scotland that saw the Scottish High Court overturn church closures, a small group of New Zealand clergy established FTBC in September 2021 in response to their own country's COVID-19 restrictions.
In an open letter to the government modeled after the one sent to California leaders by the Rev. John MacArthur and Grace Community Church, the pastors laid out the theological framework for their belief that "government officials have no right to interfere in ecclesiastical matters in a way that undermines or disregards the God-given authority of pastors and elders."
LA PASTOR SUES CALIFORNIA OVER CORONAVIRUS LOCKDOWN: 'ENOUGH IS ENOUGH'
FTBC ultimately sued government ministers in April 2022 before the High Court's decision in August. They have decided to appeal on principle, continuing to seek acknowledgment that what the government did was wrong and establish legal precedent to prevent something like it from happening again.
Their appeal is scheduled to be heard on Aug. 3.
'Spiritual damage'
Restrictions have been lifted, but Bay said it is important to remember "the real spiritual damage that's been done to people" by the government response to COVID-19, by which pastors were forbidden to pray with lonely, dying parishioners.
"I think that the emotional and spiritual aspect of these restrictions are so underrated in the effect that it had on our people and on us as pastors because we want to be faithful to our calling," Bay said. "But if you are being prevented by law to do that which you believe God calls you to do, it puts you in a very, very difficult spot."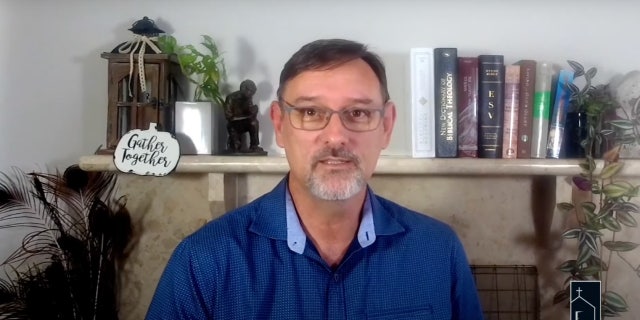 "They really did ravage our consciences," said Matthew Johnston, pastor of Riverbend Bible Church in Hastings, of the government response to COVID-19. "They violated religious freedoms. They ripped people and relationships apart, which are still fractured to this day."
Johnston noted how the government restricted the size of worship gatherings based on the vaccination status of the congregants. Starting in December 2021, religious gatherings in New Zealand were limited to 100 vaccinated people or 25 unvaccinated people.
Johnston said at one point the government floated the idea of mandating all ministers be vaccinated before backing down.
CHRISTIAN WHO ESCAPED CHINESE PERSECUTION WARNS US DESCENDING INTO 'COMMUNIST STYLE OF GOVERNANCE'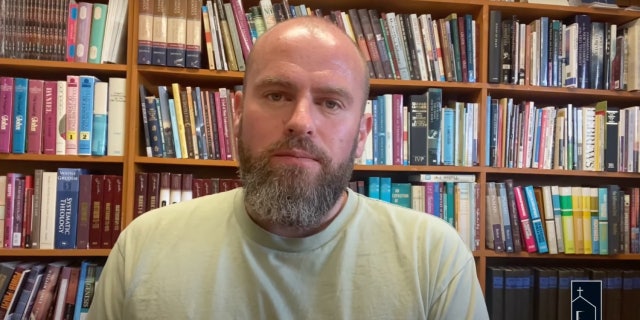 "That would have, in effect, been a state-run church, where the qualifications for someone to dispense the means of grace would have had to tick a box above and beyond what the Bible speaks of qualification," Johnston said. "You've made a state obligation."
In October 2021, former Prime Minister Jacinda Ardern openly admitted government measures were creating a two-tier society where rights were based upon compliance with vaccine mandates.
'Absolutely heartbreaking'
Logan Hagoort, pastor of Covenant Presbyterian Church in Auckland, told Fox News Digital that one month during the pandemic was especially painful for him as a minister.
"I had two elderly women die, one of whom had almost no family; she considered me to be her son," he said, adding that she had no Christian next-of-kin and begged for him to come pray with her in her last days.
Hagoort said he was forbidden by the hospital from visiting her, and she died with "no Christian connection whatsoever."
"Absolutely heartbreaking," he said.
EX-GOV ANDREW CUOMO FACES NEW LAWSUIT ALLEGING 'UNMITIGATED GREED' CONTRIBUTED TO NURSING HOME DEATHS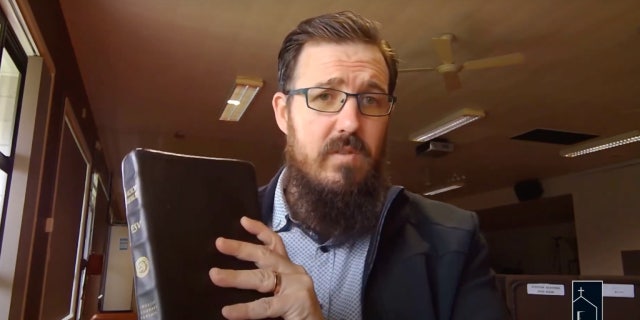 "The next week, I had another lady die – stalwart, godly Christian woman. They would not let me go and visit her in the hospital," Hagoort said. "She was struggling with assurance of her salvation. She was really struggling at the end of her life."
"And so, I had to try and minister to this woman on the phone with ailing health, with her son holding the phone to her ear because she couldn't hold the phone any longer. And the hospital said, 'No, you can't come.'"
He said funerals at his church during that time were sparsely attended despite the desire of many to grieve with other members of their church. He recalled seeing people rolling up to funerals and watching from a distance through their car windows, wishing they could attend.
PASTOR IMPRISONED IN TURKEY FOR HIS CHRISTIAN FAITH SAYS YOUTH AREN'T 'PREPARED FOR WHAT IS COMING'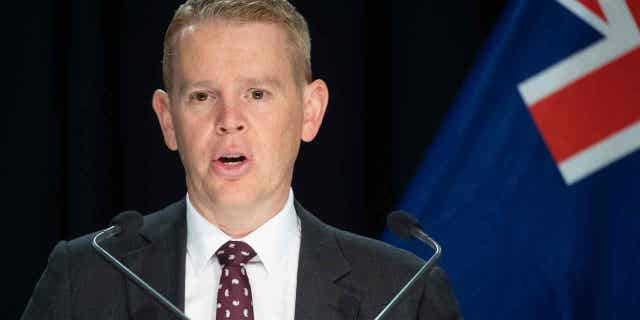 "This is an abomination, and our governments just pretended like it's totally fine," he added. "They did it for the sake of 'the good' of everybody."
"They've never, never acknowledged that they broke people through this system," Hagoort said. "People are still emotionally scarred, including myself. They've never acknowledged that they did that. They've just ignored it, ended it like nothing happened and rolled on."
'A lot harder to be a Christian'
Regardless of the outcome of their appeal in the case, the FTBC clergy who spoke to Fox News Digital said the anti-Christian attitude exhibited by their government during the pandemic is spilling over into other areas.
According to its website, FTBC is also raising the alarm about other legislation in New Zealand with regard to alleged hate speech and a ban on "conversion therapy," which they say is making it "a lot harder to be a Christian" in the country.
THOUSANDS OF CHURCHES RAISE ALARM ABOUT SCOPE OF NEW CANADIAN 'CONVERSION THERAPY' BAN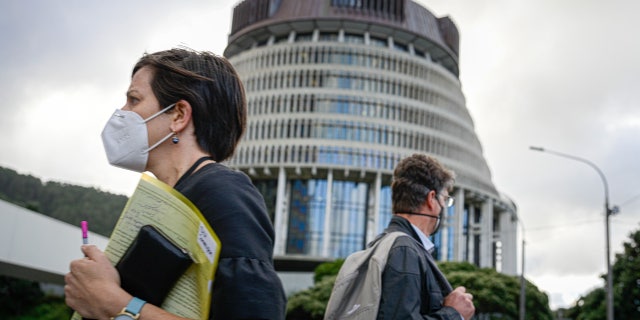 The pastors said the influence of Christianity in their country has largely receded despite the impact on its history and the rapid conversion of the indigenous Maori people after Anglican missionaries landed on the North Island in 1814.
Many who now wield power in New Zealand see the legacy of Christianity as a negative one of colonization, Hagoort said, and some of the rhetoric used during the debates on hate speech reforms and the conversion therapy ban suggested missionaries destroyed the "peace and tranquility" of the Maori when they lived without Christian morality.
"That view, in my mind, is one of the strongest forces in our society that is rolling forward, and is probably one of the greatest detriments to the church," he added.

How to Watch Sound of Freedom, Starring Jim Caviezel, at Home
ad
Netanyahu warns of potential 'eruption of AI-driven wars' that could lead to 'unimaginable' consequences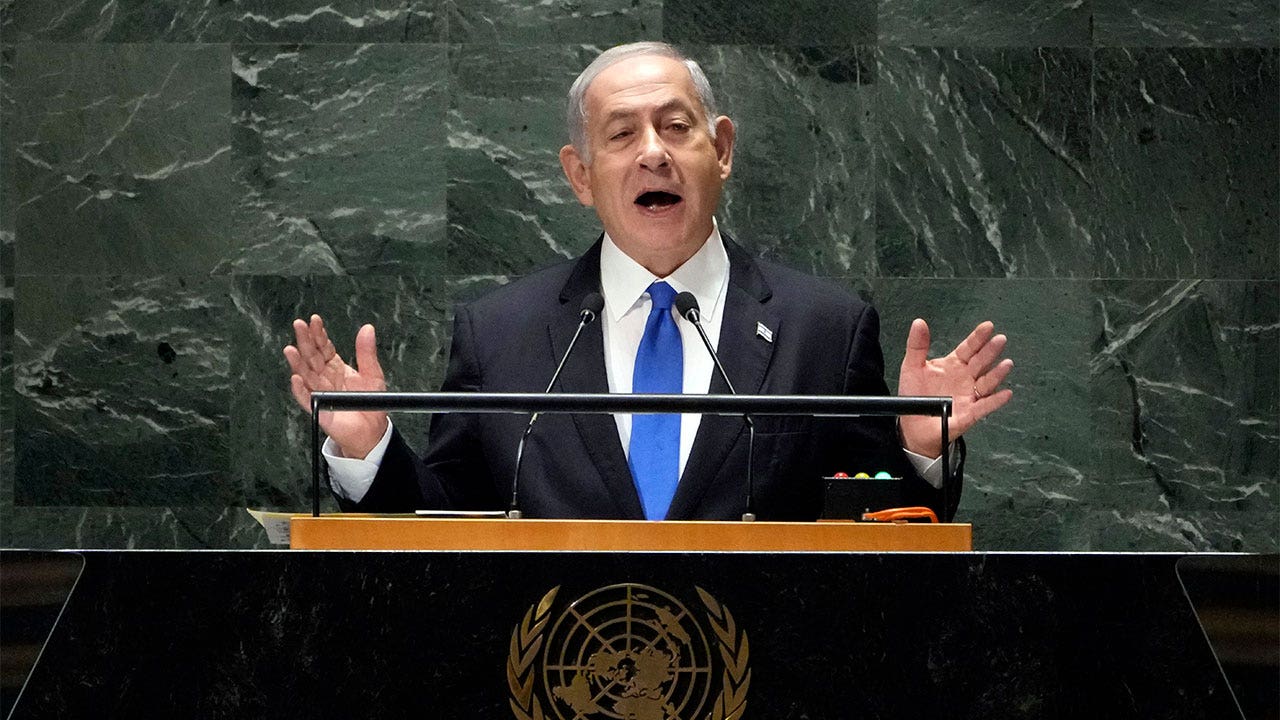 Israel Prime Minister Benjamin Netanyahu warned the world is on the cusp of an artificial intelligence revolution that could launch nations into prosperous times or lead to all-out destruction fueled by devastating high-tech wars. 
"The AI revolution is progressing at lightning speed," Netanyahu said during his U.N. General Assembly speech last week. "It took centuries for humanity to adapt to the agricultural revolution. It took decades to adapt to the industrial revolution. We may have but a few years to adapt to the AI revolution."
Talk of artificial intelligence at the U.N. was hardly common just a few years ago. But after the release of ChatGPT's wildly popular chatbot that can mimic human conversation and other AI-powered platforms, AI has become a hot topic among world leaders. 
Netanyahu's speech focused on building a peaceful "new Middle East," and cited relations between Israel and Saudi Arabia as evidence of this intention. He devoted the latter half of his speech to the future of AI and the "perils" the technology poses. 
EXPERTS WARN ARTIFICIAL INTELLIGENCE COULD LEAD TO 'EXTINCTION'
"The perils are great, and they are before us: The disruption of democracy, the manipulation of minds, the decimation of jobs, the proliferation of crime and the hacking of all the systems that facilitate modern life," he said. 
"Yet, even more disturbing is the potential eruption of AI-driven wars that could achieve an unimaginable scale," Netanyahu said. "Behind this perhaps looms an even greater threat, once the stuff of science fiction — that self-taught machines could eventually control humans instead of the other way around."
TECH EXPERTS OUTLINE THE FOUR WAYS AI COULD SPIRAL INTO WORLDWIDE CATASTROPHES
Netanyahu's remarks at the U.N. echo concerns from other world leaders and experts who have warned AI could be used by bad actors or global adversaries during war, which could lead to more death. Earlier this year, Fox News Digital asked ChatGPT to provide examples of "scary AI," and even the chatbot cited AI-powered weapons used in war.
"An example of 'scary AI' is an advanced autonomous weapon system that can independently identify and attack targets without human intervention," the chatbot responded. "These systems, often referred to as 'killer robots' or 'lethal autonomous weapons,' raise ethical concerns and the potential for misuse or unintended consequences."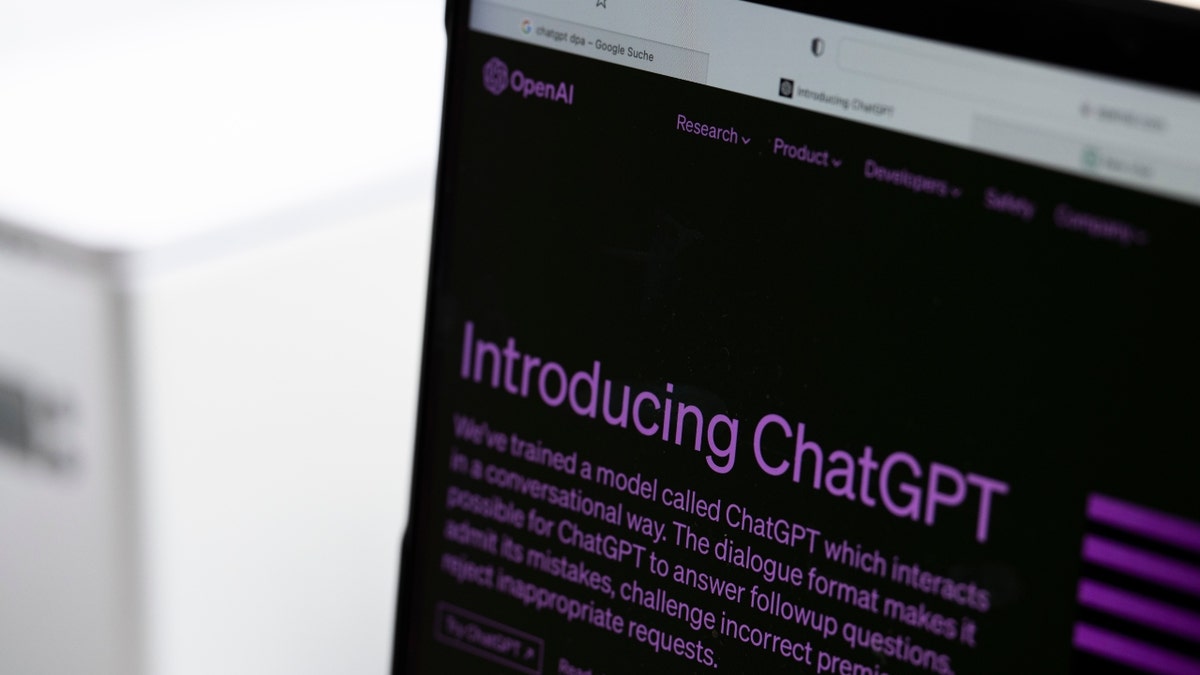 Researchers at the tech nonprofit Center for AI Safety published a study earlier this year detailing four ways AI could spiral into worldwide catastrophes, including an AI race between nations that could translate to "more destructive wars, the possibility of accidental usage or loss of control and the prospect of malicious actors co-opting these technologies for their own purpose." 
WHAT IS AI?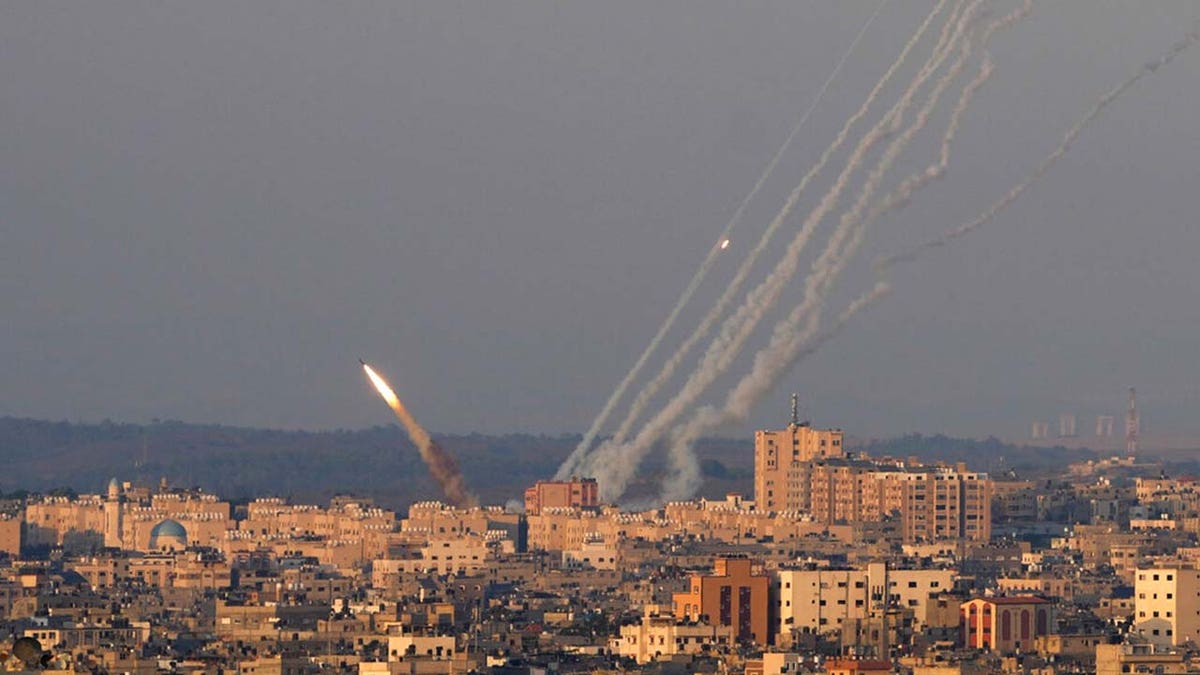 "Although walking, shooting robots have yet to replace soldiers on the battlefield, technologies are converging in ways that may make this possible in the near future," the researchers explained.
NEXT GENERATION ARMS RACE COULD CAUSE 'EXTINCTION' EVENT: TECH EXECUTIVE
Netanyahu called on other nations to address such concerns about a future where "self-taught machines could eventually control humans" and to ensure "that the promise of an AI utopia does not turn into an AI dystopia."
On the flip side, the Israeli prime minister called on people to "imagine" various scenarios of a more prosperous and efficiently run world by using AI in day-to-day tasks. 
"Imagine robots helping to care for the elderly," Netanyahu said, joking that his speech sounded like "a John Lennon song." "Imagine the end of traffic jams with self-driving vehicles on the ground, below the ground and in the air. Imagine personalized education that cultivates each person's full potential throughout their lifetime."
WHAT IS CHATGPT?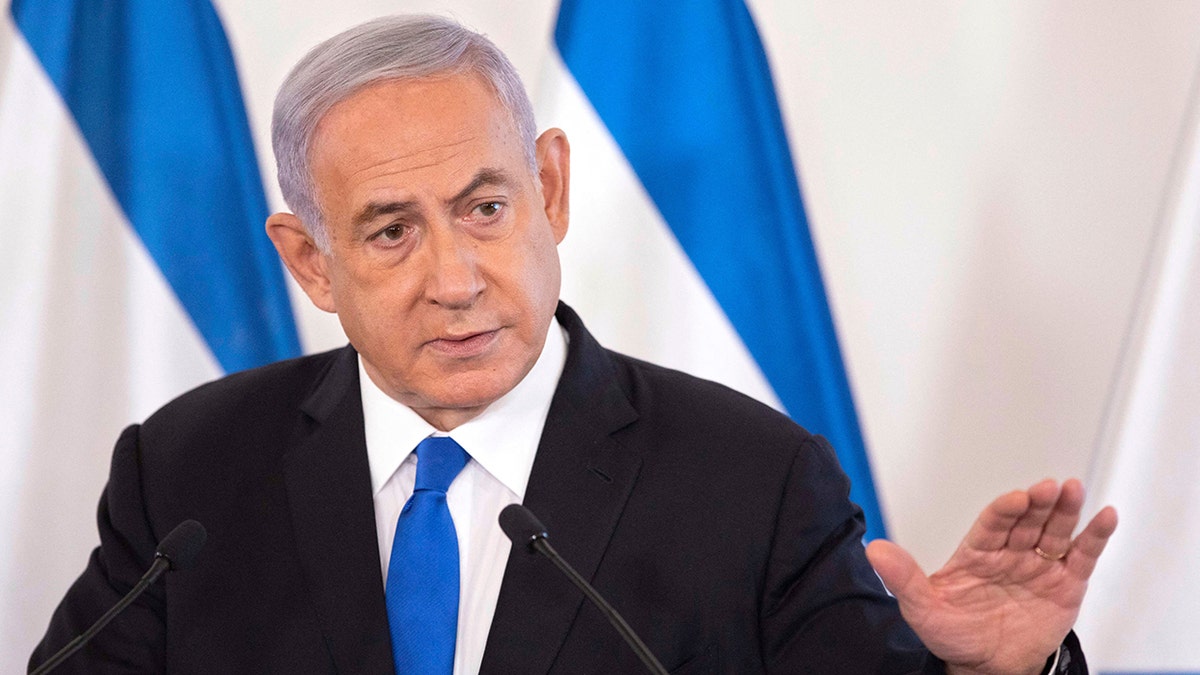 Following his visit to the U.S., where he delivered his U.N. speech and also met with tech leader Elon Musk and President Biden, Netanyahu said he plans to make Israel the "No. 3 country in the world" for AI. 
"For several months now, I have been formulating a national plan," Netanyahu said Wednesday, according to The Jerusalem Post. ."Soon I will appoint a project manager on the subject, and I will also submit the national plan to the government and the public.
"Artificial intelligence is an area that is much stronger than cyber, immeasurably stronger than cyber, and we have set the goal of turning the State of Israel into the No. 3 country in the world in this field, a very ambitious goal," he added. 
Russian power substation hit in latest Ukrainian drone wave attack
Moscow's Ministry of Defence reports downing more than a dozen Ukrainian drones in latest attacks on Russian territory.
A combat drone dropped explosives on an electricity substation in a Russian village near the border with Ukraine, while Russia's Ministry of Defence reported shooting down more than a dozen Ukrainian drones over the Russian regions of Belgorod, Kursk and Kaluga.
In the Russian village of Belaya, located less than 25km (16 miles) from the border, "a Ukrainian drone dropped two explosive devices on a substation", Kursk regional governor Roman Starovoyt said on the Telegram messaging app early on Friday.
"One of the transformers caught fire. Five settlements and a hospital were cut off from power supply. Fire crews rushed to the scene," he said.
"Power will be restored as soon as it is safe to do so."
Russian authorities said earlier that two Ukrainian drones were destroyed over the neighbouring Belgorod region.
The Defence Ministry in Moscow said the first drone was "thwarted" at about 5pm local time (14:00 GMT) on Thursday. A second drone was brought down about four hours later.
Russia's state-run TASS news agency later reported, citing Russia's Defence Ministry, that 10 Ukrainian drones were brought down over the Kursk region overnight and one over the Kaluga region.
Ukraine has intensified its attacks on Russian territory in recent weeks, with regions of the country now regularly subject to waves of Ukrainian drone attacks that have sporadically damaged buildings, including in Moscow.
While Russian officials have downplayed their significance, Ukrainian President Volodymyr Zelenskyy reiterated this week that attacks on targets in Russia would increase.
"We clearly see the areas where pressure on Russia needs to be increased so that terrorist capabilities do not grow," he said in his nightly address on Tuesday.
"Sanctions are not enough. There will be more. There will be more of our own – Ukrainian actions against the terrorist state. As long as Russia's aggression continues, Russia's losses must be tangible," he said.