Cleveland Browns tight end David Njoku burned on face, arm in home accident while lighting fire pit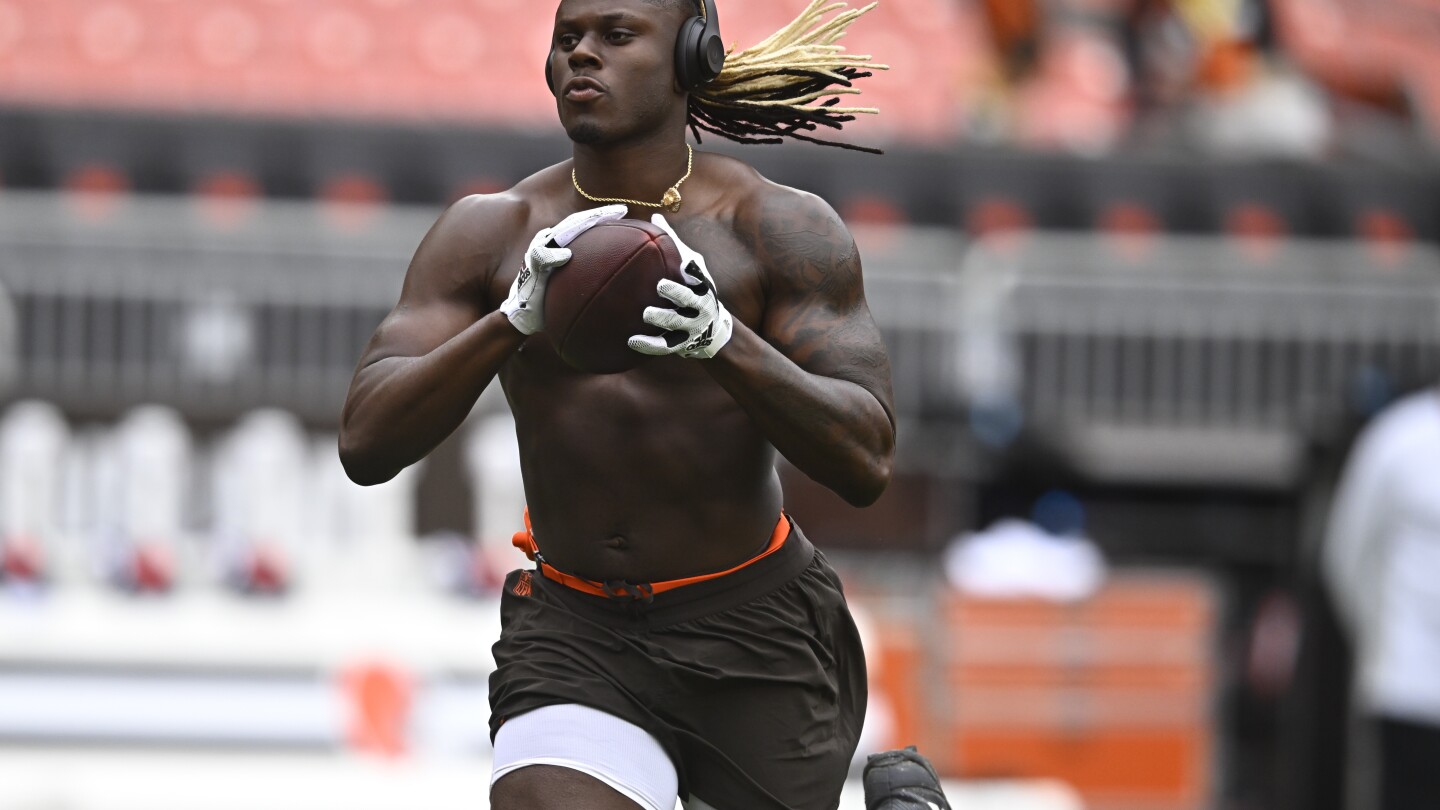 CLEVELAND (AP) — Cleveland Browns tight end David Njoku suffered burns to his face and arm in an accident at home while lighting a fire pit.
Njoku was added to the injury report on Saturday and listed as questionable for Sunday's home game against the Baltimore Ravens.
It's not immediately known when the accident took place or the severity of Njoku's injuries. However, his agent Malki Kawa, posted on social media that the 27-year-old tight end "is OK." Kawa thanked "everyone for reaching out."
Njoku, who is in his seventh season with Cleveland, has 10 catches for 92 yards this season. He's a solid blocker and coach Kevin Stefanski noted that Njoku has been a major contributor on several big plays through three games.
Njoku's injury further complicates things for the Browns (2-1), who could be without starting quarterback Deshaun Watson against the Ravens. Watson was limited in practice this week with a shoulder injury and is also questionable.
If Watson can't play, rookie Dorian Thompson-Robinson, a fifth-round pick from UCLA, will make his first NFL start. Thompson-Robinson, who had a strong training camp and preseason, took the majority of snaps with Cleveland's starting offense this week.
The Browns elevated tight end Zaire Mitchell-Paden from the practice squad in case Njoku is inactive.
Quarterback P.J. Walker was also brought up from the practice squad as insurance for Watson's situation.
___
AP NFL: https://apnews.com/hub/nfl

Israel strikes in and around Gaza's second largest city in an already bloody new phase of the war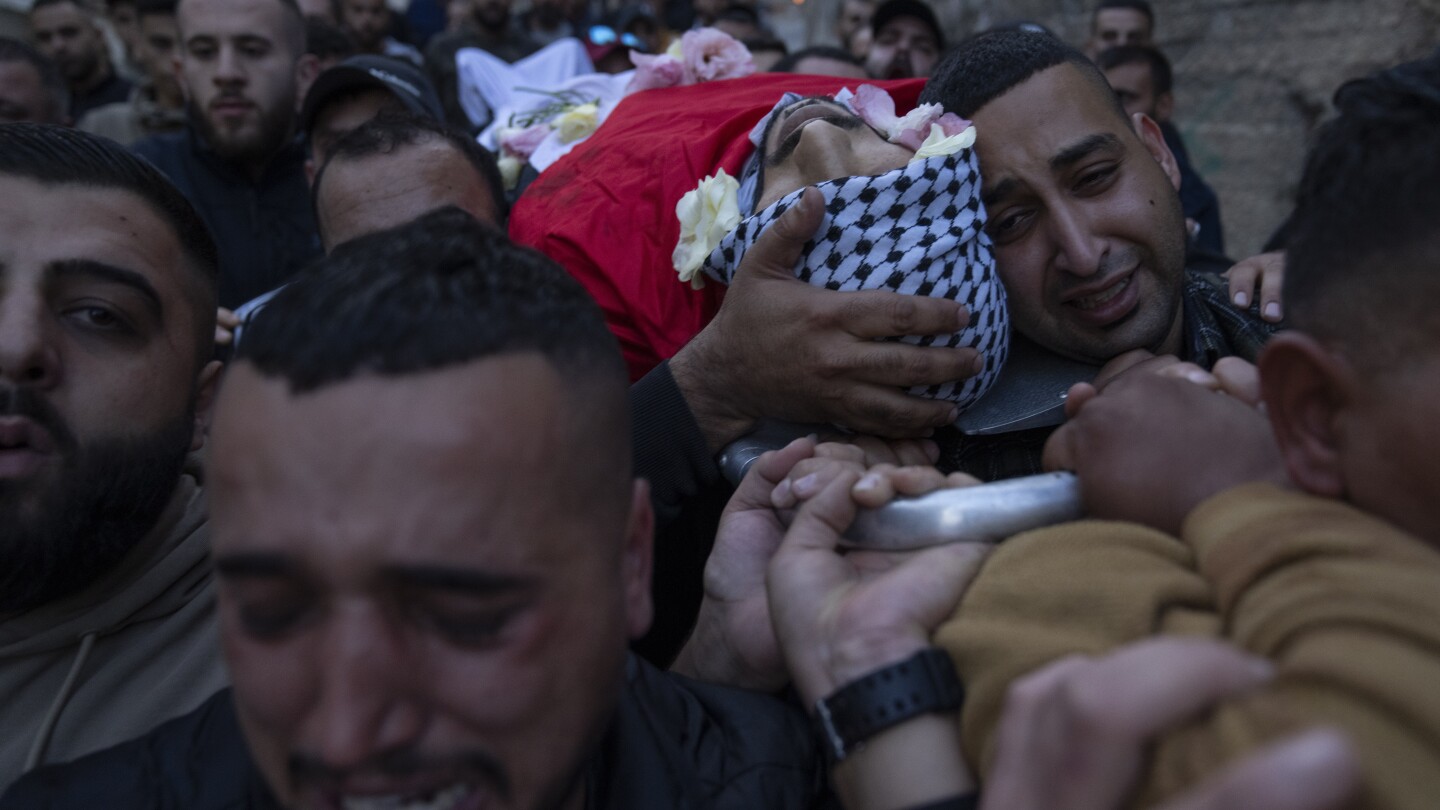 KHAN YOUNIS, Gaza Strip (AP) — Israel intensified its bombardment in and around Gaza's second largest city early Tuesday, as ambulances and private cars came racing into a local hospital carrying people wounded in a bloody new phase of the war in Gaza.
Under U.S. pressure to prevent further mass casualties, Israel says it is being more precise as it widens its offensive into southern Gaza after obliterating much of the north. Aerial bombardment and the ground offensive have already driven three-fourths of the territory's 2.3 million people from their homes.
At the Nasser Hospital in Khan Younis, ambulances brought dozens of wounded people in throughout the night. At one point, a car pulled up and man emerged carrying a young boy in a bloody shirt and whose hand had been blown off.
"Where is the Red Cross? … where is the United Nations?" a woman screamed outside the emergency department. "My children, since 10 p.m., are still under the rubble."
Satellite photos taken Sunday showed tanks and troops massing outside Khan Younis, the latest target of the offensive, which was home to more than 400,000 people before the war.
Israel has ordered people out of nearly two dozen neighborhoods instead of the entire region, as it did in the north. But with most of Gaza's population already packed into the south, cramming U.N. shelters and family homes, there are few places left to go. Israel has barred people who fled the north earlier in the war from returning.
Palestinians say that as Israel continues to strike across the besieged territory, there are no areas where they feel safe, and many fear that if they leave their homes they will never be allowed to return.
THE QUEST TO ELIMINATE HAMAS
Israel says it must dismantle Hamas' extensive military infrastructure and remove it from power in order to prevent a repeat of the Oct. 7 attack that ignited the war. The surprise assault through the border fence saw Hamas and other Palestinian militants kill about 1,200 people, mostly civilians, and capture some 240 men, women and children.
The Israeli military says it makes every effort to spare civilians and accuses Hamas of using them as human shields as it fights in dense residential areas, where it has a labyrinth of tunnels, bunkers, rocket launchers and sniper nests.
But the militant group is deeply rooted in Palestinian society, and its determination to end decades of open-ended Israeli military rule is shared by most Palestinians, even those opposed to its ideology and its attacks on Israeli civilians. That will complicate any effort to eliminate Hamas without causing massive casualties and displacement.
Even after weeks of unrelenting bombardment, Hamas' leaders in Gaza were able to conduct complex cease-fire negotiations and orchestrate the release of more than 100 Israeli and foreign hostages in exchange for 240 Palestinian prisoners last week. Palestinian militants have also kept up their rocket fire into Israel, both before and after the truce.
The fighting has meanwhile brought unprecedented death and destruction to the coastal strip.
The Health Ministry in Gaza said the death toll in the territory since Oct. 7 has surpassed 15,890 people – 70% of them women and children — with more than 42,000 wounded. The ministry does not differentiate between civilian and combatant deaths. It says hundreds have been killed or wounded since the cease-fire's end, and many still are trapped under rubble.
An Israeli army official provided a similar figure for the death toll in Gaza on Monday, after weeks in which Israeli officials had cast doubt on the ministry's count. The official said at least 15,000 people have been killed, including 5,000 militants, without saying how the military arrived at its figures. The military says 84 of its soldiers have been killed in the Gaza offensive.
White House national security adviser Jake Sullivan said Monday that it was too soon to pass judgment on Israeli operations, but that it was unusual for a modern military to identify precise areas of expected ground maneuvers and ask people to move out, as Israel has done in Khan Younis.
"These are the kinds of steps that we have asked them to undertake." he said. "These are the conversations we're having day in, day out."
The U.S. has pledged unwavering support to Israel since the Oct. 7 attack, including rushing weapons and other aid to the country.
Airstrikes and the ground offensive in northern Gaza have reduced large swaths of Gaza City and nearby areas to a rubble-filled wasteland. Hundreds of thousands of residents fled south during the assault.
Now around 2 million people — most of the territory's population — are crowded into the 230 square kilometers (90 square miles) of southern and central Gaza. Since the truce's collapse, the military has ordered the population out of an area of about 62 square kilometers (24 square miles) in and near Khan Younis, according to the evacuation maps issued by the Israeli military.
That further reduces the space available for Palestinians by more than a quarter.
KHAN YOUNIS IN THE CROSSHAIRS
Satellite photos from Sunday, analyzed by The Associated Press early Tuesday, show around 150 Israeli tanks, armored personnel carriers and other vehicles just under 6 kilometers (3.7 miles) north of the heart of Khan Younis. The army did not respond to a request for comment and rarely publicizes troop deployments.
Constant bombardment on the edge of Khan Younis lit up the sky over the town Monday evening.
Over the past few days, Israeli strikes have been "on a ferocious scale," said Mohammed Aghaalkurdi, an aid worker with the group Medical Aid for Palestinians in Khan Younis.
He said neighborhoods and shelters were emptying as people fled. Leaflets dropped by the Israeli military warn people to go south toward the border with Egypt, but they are unable to leave Gaza, as both Israel and neighboring Egypt have refused to accept any refugees.
Adding to the chaos, phone and internet networks across Gaza collapsed again Monday evening, the Palestinian telecom provider PalTel said. It was the latest of several outages that have complicated rescue efforts. Communications were restored hours later.
The area that Israel ordered evacuated covers about a fifth of Khan Younis. Before the war, that area was home to some 117,000 people, and now it also houses more than 50,000 people displaced from the north, living in 21 shelters, the U.N. said. It was not known how many were fleeing.
Israeli media also reported intense fighting between Israeli troops and Hamas militants in northern Gaza — in the Jabaliya refugee camp, a built-up urban area, and in the Gaza City district of Shijaiya, both of which have seen intense bombardment and battles in recent weeks.
___
Magdy reported from Cairo. Associated Press writer Jon Gambrell in Dubai, United Arab Emirates, contributed.
___
Full AP coverage at https://apnews.com/hub/israel-hamas-war.
Zelenskyy to address US senators during classified briefing on stalled military aid to Ukraine, Israel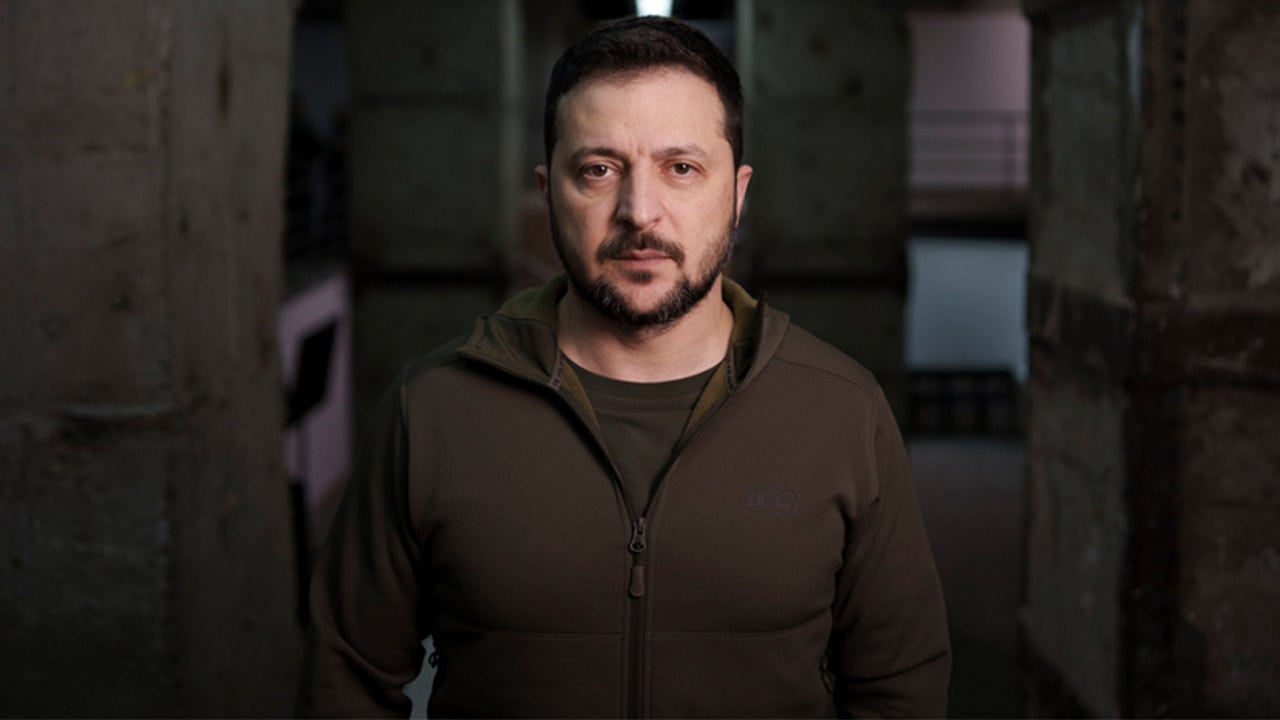 Ukraine President Volodymyr Zelenskyy is expected to address U.S. senators Tuesday during a classified briefing. 
The briefing, which will include secretaries of Defense, State and other top national security officials, comes as the Biden administration has been pushing Congress to pass a $106 billion aid package for the wars in Ukraine, Israel, and other security needs. 
Senate Majority Leader Chuck Schumer on Monday highlighted the need for further assistance to Ukraine, saying Kyiv's war effort to defend itself from Russia's invasion may grind to a halt without it.
Office of Management and Budget Director Shalanda Young has also warned lawmakers that the U.S. will run out of funding to send weapons and assistance to Ukraine by the end of the year.
But Biden's $106 billion aid request is facing deep skepticism from GOP lawmakers wary about continued support of Ukraine's war efforts at the expense of the U.S.-Mexico border. 
Many Republicans supportive of the funding are insisting on border policy changes to halt the flow of migrants as a condition for the assistance.
HOUSE PASSES BILL TO STOP FEDERAL FUNDS BEING USED TO HOUSE ILLEGAL IMMIGRANTS
Negotiations over the border security package broke down over the weekend as Republicans insisted on provisions that Democrats dismissed as Draconian, such as pressing for "indefinite detention" of asylum seekers and granting the executive branch power to "shut down" the asylum system. Talks are expected to resume this week.
Congress already has allocated $111 billion to assist Ukraine, including $67 billion in military procurement funding, $27 billion for economic and civil assistance and $10 billion for humanitarian aid. Young wrote that all of it, other than about 3% of the military funding, had been depleted by mid-November. 
Meanwhile, the GOP-controlled House has passed a standalone assistance package for Israel as it fights the war with Hamas in Gaza, while the White House has maintained that all the priorities must be met.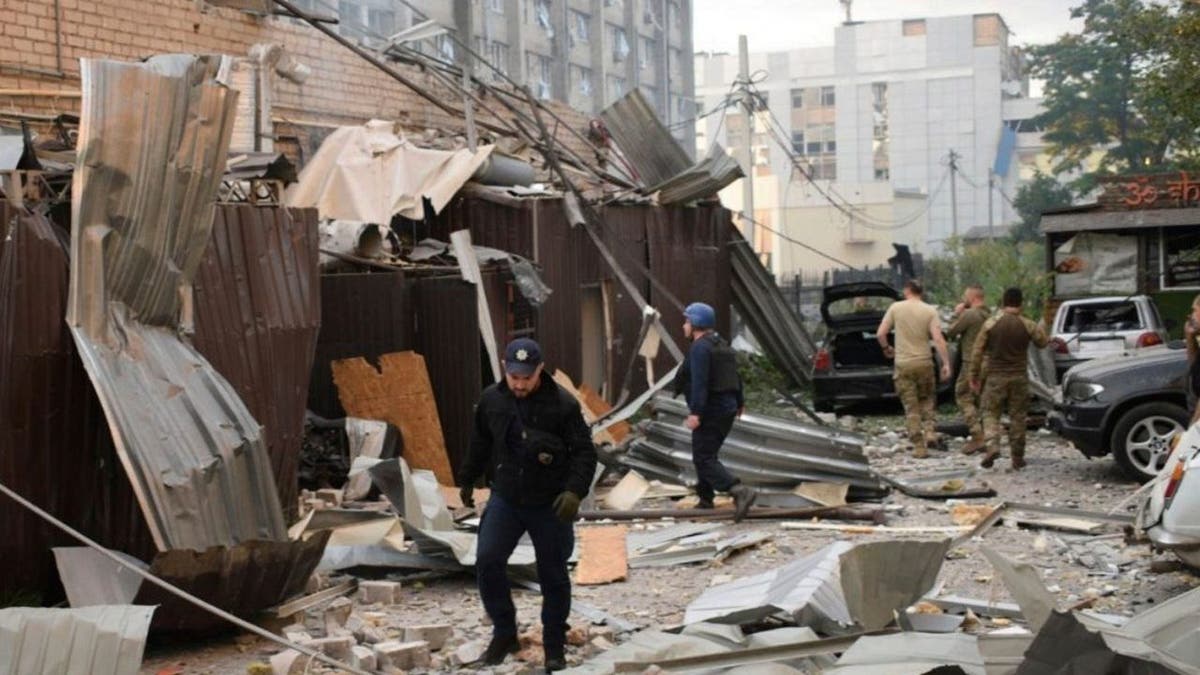 The new package proposes an additional $61 billion for Ukraine, $14.3 billion for Israel, which includes $10.6 billion for weaponry, nearly $14 billion for border security, along with aid for the Asia-Pacific region and other U.S. national security provisions.
House Speaker Mike Johnson reiterated Monday that House Republicans will insist on border policy changes as part of a Ukraine assistance bill. He argued Biden has "failed to substantively address any of my conference's legitimate concerns about the lack of a clear strategy in Ukraine, a path to resolving the conflict, or a plan for adequately ensuring accountability for aid provided by American taxpayers."
Schumer is expected to push forward Biden's supplemental funding package this week, but Republicans are threatening to block its passage with a filibuster as they insist on border security provisions.
The Associated Press contributed to this report.
Double-decker bus slams into tree in Thailand, killing 14
Long-distance coach was travelling from Bangkok to the country's far south when it veered off the road at about 1am.
A double-decker bus has smashed into a tree in southern Thailand, killing at least 14 people and injuring 32 others, police have said.
The long-distance coach was travelling from Bangkok to the country's far south when it crashed at about 1am on Tuesday.
The bus was transporting 46 passengers from the capital's Southern Bus Terminal to Nathawi district in Songkhla when it veered off a road in Prachuap Khiri Khan province.
Photos published in Thai media showed the front of the vehicle split in two, with the tree jammed into the chassis.
Transport Company, the state-owned bus operator, said in a statement that all of the injured were being treated in a hospital and the company was investigating the cause of the crash.
Police told the AFP news agency they were looking into whether the driver may not have had enough sleep and if the victims included any foreign nationals.
Thailand has one of the world's highest road fatality rates, with about 20,000 people killed in traffic accidents each year, according to the World Health Organization.
In July, four people were killed and 34 others injured when their bus veered off a mountain road in the country's northeastern Phu Sing district.
In 2014, at least 15 people, most of them school students, were killed when their bus collided with an 18-wheeler truck in the eastern district of Prachinburi.