RI native found his calling 6,000 feet above home at the Mount Washington Observatory
---
Mountain man: Westerly native Jay Broccolo finds his calling as director of weather operations at the Mount Washington Observatory
University of Rhode Island graduate Jay Broccolo's office may offer the best view in New England, but it comes at a high price – temperatures that can plummet to 47 degrees below zero and winds that can gust over 200 mph.
Broccolo, who grew up in Westerly, where the highest point is 249 feet, works as the director of weather operations at the Mount Washington Observatory, on the highest mountain peak in the Northeast, at 6,288 feet.
"We all like to call it the best office view in New England," Broccolo, 36, said in a recent interview.
On a clear day, the view stretches more than 100 miles across Vermont and into New York and across Maine to Casco Bay. On clear nights, the lights of Montreal are visible, as is the Milky Way.
But it's often not clear, and sometimes the view doesn't reach beyond an outstretched hand. Snow at the summit has been recorded every month of the year, and Mount Washington holds the record for wind speed recorded by a human observer, 231 mph, in 1934.
"I love my job," Broccolo said without a hint of irony.
He loves big weather events and is disappointed when he misses out, as he did last winter when the temperature at the summit dropped to 47 degrees below zero and the wind blew in excess of 100 mph, creating a wind chill of 109 below and setting a new U.S. record.
"I wasn't up there, unfortunately," he said.
On a happier note, he was at the summit when the temperature plummeted to 33 degrees below, the wind gusted to 108 mph, and the wind chill dropped to 90 below.
Operating since 1932, the Mount Washington Observatory, a private, nonprofit institution, records weather on the mountain peak, provides information for the National Weather Service and also produces a twice-daily forecast for the mountain area.
The observatory is a "member-supported institution with a mission to advance understanding of the natural systems that create Earth's weather and climate," the observatory says on its website. "It serves this mission by maintaining a weather station on the summit of Mount Washington, performing weather and climate research, conducting innovative science education programs, and interpreting the heritage of the Mount Washington region."
More: NOAA releases winter weather prediction for Rhode Island. What to know.
"We're like a permanent weather balloon," Broccolo added.
That "weather balloon" has generated a detailed recording of extremes and trends for nearly a century.
"In our 90-year history, we've seen the winter season shorten by two to three weeks," Broccolo said.
On a brighter note, the view from the summit extends farther than it once did, a sign of less air pollution, thanks to the Clean Air Act, he said.
Broccolo's path to Mount Washington was far from simple
Broccolo's path to the Mount Washington Observatory was as winding as the auto road that leads to the great mountain's summit. As a kid, Broccolo always loved big storms, "the adrenaline rush" and the way they brought everyone together. His only disappointment: Westerly seldom got snow, since it's so close to the ocean.
"I've always wondered why the Earth is the way it is," he said. "Why is that cloud there? Why is that mountain there?"
A former Boy Scout and Eagle Scout, Broccolo graduated from Westerly High School and then URI, where he studied geology and geologic oceanography.
After URI, Broccolo worked for several years on oil rigs in the Gulf of Mexico before doing an internship at Mount Rainier National Park. He worked for a while at a Rhode Island engineering firm and went to England for graduate school to study atmospheric science.
Broccolo started his employment at the observatory more than five years ago, working first as a weather observer before taking on his current post as director of weather operations about a year and a half ago.
Like other weather observers, Broccolo would spend a week at a time living at the summit, often driving a Sno-Cat, a truck-sized track vehicle, to and from work because the auto road was impassible by car or truck.
To make observations and tend to the equipment, which can ice over quickly, weather observers venture out of their shelter once an hour and spend five or 10 minutes gathering information on factors such as temperature, wind speed, barometric pressure, visibility and precipitation type.
Sometimes the wind is so strong "it will suck the air out of your lungs," he said, and will "definitely blow you over and continue to blow you over."
Exposed skin gets frostbite within minutes, so weather observers must dress in multiple layers.
"I'd say the most annoying thing is getting into your gear and getting out of your gear and getting into your gear and getting out of your gear," Broccolo said.
For Broccolo, the move from Southern to Northern New England seems like the right fit. When he's not working, he enjoys hiking in the mountains, camping, snowboarding and skiing.
Bundle up: RI electric bills will rise 25% this winter due to rate increase
But he has strong ties to Rhode Island. His parents, Joe and Gail, still live in Westerly. Broccolo remains a volunteer firefighter in town, and he plans to return to Rhode Island for Thanksgiving and catch the Westerly-Stonington football game.
With his switch from weather observer to director of weather operations, Broccolo doesn't spend as much time on Mount Washington as he once did. He often works at the observatory's administrative offices in North Conway or sometimes at home in Jackson. On occasion, he has to hit the road, as he did earlier this month, making presentations in Washington, D.C., and meeting with New Hampshire Sen. Jean Shaheen and her staff.
But he returns to the summit whenever he has the chance.
"I definitely try," he said, "to be on the summit during all the storms."

Miami Dolphins @ Washington Commanders Week 13 2023: Your Game Predictions That Hit!
I think that almost every Miami Dolphins fan felt confident going into the game against the Washington Commanders. I don't know that most saw the game going as well as it did but this defense has become dominant, even with the loss of Jaelan Phillips for the season. Further, I doubt that anyone saw both the Kansas City Chiefs and the Jacksonville Jaguars falling to what on paper seemed like lesser foes. Those two losses handed the Phins sole possession of first place in the AFC's playoff seedings as we head into week 14.
Below we will take a look at some of your predictions and see who "hit" or came close with their predictions for the Miami Dolphins last game-
Louie the lobster called the win for Miami, Hill as a star of the game (5 receptions/157 yards/2 TDs), Tua protecting the ball all game long (0 fumbles or INTs), and the defense getting an INT (AVG).
Phins win; Stars – Hill-O; Tua has no turnovers; Defense int
daytonadolfan called the win and Tua (18 of 24/280 yards/2 TDs/141 QBRat) and AVG (5 tackles/4 solo/1 INT, pick-6/2 passes defended) as stars of the game.
Dolphins- Tua/AVG
SuperG! saw the win coming as well as another huge day for Hill.
Who is going to win straight up? Dolphins

Who do you think will be the star(s) of the game on offense? Reek 2K
Molly Polly II predicted the win and Tua as one of the stars of the game.
1) Finz

3) Tua
Alpha6 saw the win coming, Tua as a star of the game and a pick-six.
Who wins straight up? THEE Dolphins

Star(s) of the game offense?Tua

Bold prediction? Pick 6

Watching that no one else is? AVG pressures
Call_for_the_Priest'77 was dead on with the win and pretty much how the game went with the backups and Achane just running it down Washington's throat to close out the game. He also hit on Hills yardage for the day as well as AVG having a a great day both pressuring the QB and getting an INT.
Score: MIA (Dolphins lead early and often with pass, finish with punishing run game)

OFF Star: T. Hill (The quest for 2000 gets about a buck-fifty closer)

DEF Star: AVG (Dual pass rush/cover threat lead to 1 pick and plenty more pressure!)
SlayerNation1 predicted an easy win for the Phins and Tua and Hill hooking up for some long passes/receptions.
Phins win comfortably

Tua/Hill – WAS allowed the most yards and touchdowns on deep passes (20-plus air yards), while Miami leads the NFL in offense on deep passes

Watching for zero offensive turnovers
NCSurferMike predicted the win, Tua being a star of the game, Hill being a star of the game as well as going over 150 yards in receiving yards, and Ogbah turning it on. Ogbah had 2 tackles, 1 solo, and a sack.
Who do you think will be the star(s) of the game on offense? Tua, Hill

Who do you think will be the star(s) of the game on defense? Ogbah

What other bold prediction do you have for this week's game? Hill 150+ yds
TheRoo1 called the win, Ogbah reminding everyone that he can be a force on the defensive side of the ball and the team scoring 6 TDs.
Phin ta win; Ogbah says "Hey, remember me?"; Bold predictions 6 td day
MiMiami said that the Phins would win!
Who is going to win straight up? Miami
USMCFinzFreak predicted a win as well as Hill and AVG starring for the Phins.
Who is going to win straight up? Dolphins

Who do you think will be the star(s) of the game on offense? Hill

Who do you think will be the star(s) of the game on defense? AVG
Yarganaught called a win, Achane (73 yards rushing/30 yards receiving/2 TDs), AVG, and Ogbah as stars of the game.
Who is going to win straight up? Miami

Who do you think will be the star(s) of the game on offense? Achane

Who do you think will be the star(s) of the game on defense? AVG and Ogbah

What will you be watching for that no one else seems to be discussing? How much do we miss (or not miss) Phillips with AVG and Ogbah
David7777 hit on the win and Tua/Hill/Achane/AVG as stars of the game.
Who is going to win straight up? Dolphins

Who do you think will be the star(s) of the game on offense? Tua, Hill, Achane

Who do you think will be the star(s) of the game on defense? Van Ginkel
Phinsox called the win.
Dolphins win
Saskatchefin predicted the win and Tua/Achane/Ogbah as stars for the Phins.
Who wins straight up? Dolphins

Star(s) of the game offense? Tua/ Achane

Star(s) of the game defense? Ogbah
sdphinsfan hit on the win and Tua/Hill as stars of the game.
Who is going to win straight up? Miami

Who do you think will be the star(s) of the game on offense? Tua/Hill
PhinsTifosi was correct on the win and three of the stars of the game.
Tua/Hill/A-Train if he plays

Ogbah/AVG/Wilkins
VA.Phin.Fan said Miami would win.
Miami
Tua2HillWaddle predicted the win, Tua/Hill/Achane as stars for the offense, and Tua not throwing a pick.
Fins win

Tua, Hill, Achane on offense

No pics for Tua
There were a lot of solid predictions this week with some dead on again. No wonder no one hit on the exact score this week given that it was a score that had never been seen in the NFL before. Thank you as always to everyone who took the time to post their answer in the predicitons post of the week. Join us again tomorrow evening when we post our predictions for next Monday night's game against the Tennessee Titans.
If you would like to join in on the conversations where we highlight some of our favorite predictions for that week's game (and even some that I disagree with) please be sure to sign up for a Phinsider account. The week's predictions post will be posted during the week on Wednesday evening with the follow-up post coming every Saturday evening and the follow-up to the game post the following Tuesday evening.
Deep snow drifts cover Mount Washington summit after winter storm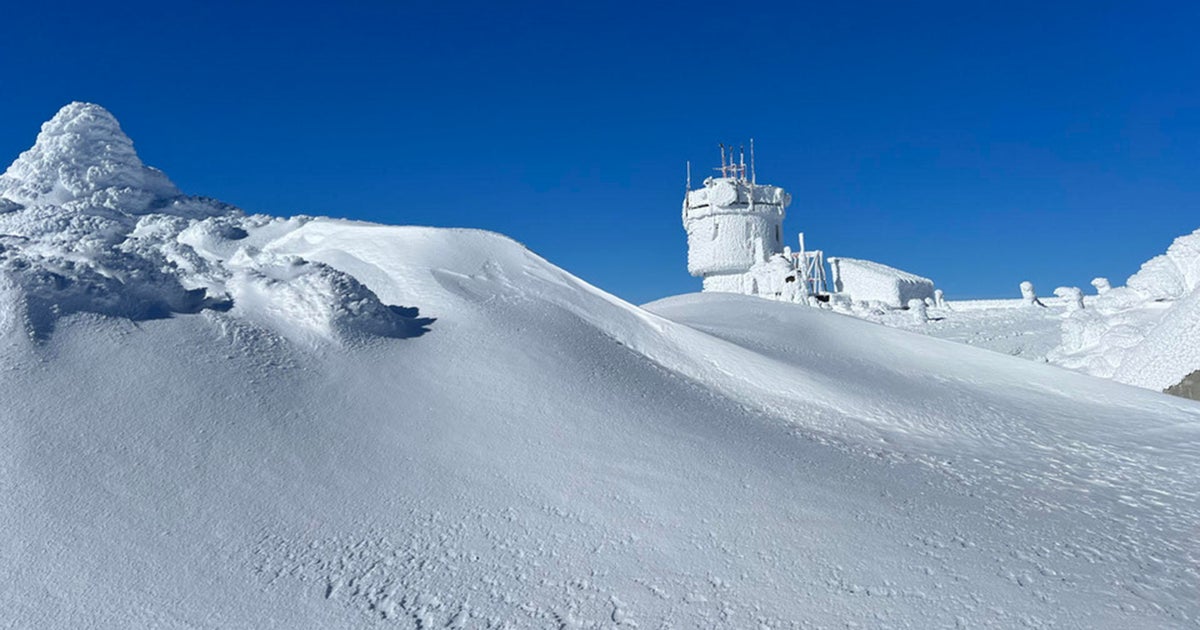 NORTH CONWAY, N.H. – Winter hasn't officially arrived yet, but the snow is already starting to pile up on the summit of Mount Washington.
The Mount Washington Observatory atop New England's highest peak shared a photo Tuesday of snow that "has drifted feet deep in places."
"The summit finally broke out of the clouds this morning, being surrounded by a sea of clouds and glaringly white after the 17.6 inches of newly fallen, fluffy snow from the latest winter storm," the Observatory said.
In another photo, the Observatory tower is shown encircled by a "glory" in the clouds – a phenomenon that occurs when sunlight interacts with water droplets.
Snow showers are expected to continue through Tuesday night, with wind chills falling to 25 degrees below zero by late Wednesday.
In Massachusetts, areas around the coast could see their first snow of the season on Wednesday morning. It won't be a big storm, but Cape Ann and coastal Plymouth County are expected to get a coating to an inch. 
Click here to see the winter forecast for the Boston area from the WBZ Weather Team.
Thanks for reading CBS NEWS.
Create your free account or log in
for more features.
Terry McLaurin named Washington Commanders' nominee for Walter Payton NFL Man of the Year award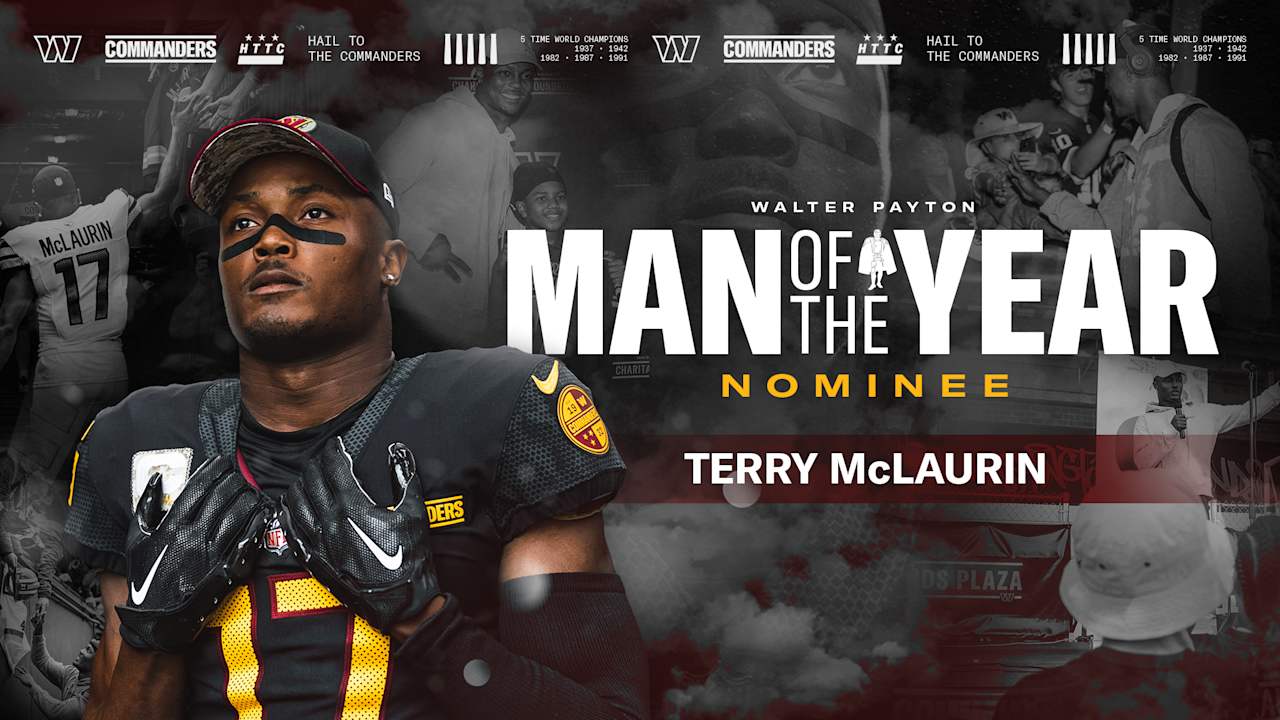 ASHBURN, VA., December 5, 2023 – The Washington Commanders announced Pro Bowl wide receiver Terry McLaurin as the team's nominee for the 2023 Walter Payton NFL Man of the Year Award. The Walter Payton NFL Man of the Year Award is the league's most prestigious honor and acknowledges NFL players who excel on the field and demonstrate a passion for creating a lasting positive impact beyond the game in their communities.
"What I've been blessed and fortunate enough to do in this community, it's been super special," McLaurin said after learning of his nomination. "I'm going to remember this one for sure. This is something that never leaves you. This stuff transcends time."
Since being drafted in 2019, Terry McLaurin has grown his influence in the DMV community and found ways to be a force for good, all leading toward the launch of the Terry McLaurin Foundation last fall. He uses his platform to leverage his individual passion for serving youth into a vehicle for changing countless lives. With a mission to help underserved children become the best version of themselves, the Terry McLaurin Foundation works to provide educational and social support, health and wellness assistance, and mentorship to aid children in succeeding both in school and in society.
Since starting the Foundation, McLaurin has spearheaded a diverse range of programming to deliver excitement to and offer resources for DMV youth. In addition to tentpole events around the holidays and back to school, the Foundation established the "Dream Catchers Fund" to help fulfill special requests for disadvantaged youth so that they don't feel sidelined by not having items like prom dresses, art supplies, or sports equipment.
Beginning with his birthday last year, which also served as the Foundation's launch, McLaurin partnered with Court Appointed Special Advocates (CASA) for Children D.C. and Big Brothers Big Sisters National Capital Area to treat kids to a special celebration and gifted each child in attendance with a pair of new shoes. He was named the NFLPA Community MVP that week.
During the 2022 season, McLaurin, through his foundation, hosted powerful giveback initiatives, including a Thanksgiving meal distribution for foster families as well as an intimate holiday shopping spree at Target in Washington, D.C. As part of the shopping spree, each child in attendance from the Rychkid Foundation was given a $150 gift card and had a chance shop for themselves and buy a loved one a special gift. He has continued those initiatives as this year's holiday season gets underway.
During his first Pro Bowl last season in Las Vegas, McLaurin spent his free time participating in the league-led community initiative at the Boys & Girls Club of Southern Nevada, where he refurbished indoor and outdoor areas of the facility and participated in Play 60 activities with kids.
This past summer, McLaurin held his first-ever football camp in Washington, D.C. Partnering with Boys and Girls Club of Greater Washington and the District of Columbia State Athletic Association, McLaurin hosted nearly 200 kids between the ages of 7 and 14 at a free camp. The wide receiver connected with the kids personally, and they all went home with a signed gameday photo. Additionally, in conjunction with the NFLPA, he participated in a virtual reading for kids, and he partnered up with Big Brothers Big Sisters National Capital Area to give a number of local kids a free bike. McLaurin then capped off the summer with a back-to-school event for teachers from James McHenry Elementary School and Wheatley Education Campus. He surprised the teachers by purchasing everything off their wish lists to start the school year.
The 2023 season has seen additional impactful Terry McLaurin Foundation initiatives come to life. All proceeds from his breakfast cereal "Terry McLaurin's Crunch Time Flakes," created in collaboration with PLB Sports & Entertainment, go to the Foundation. Beginning this season, at every Commanders home game, the "Terry's Team" initiative gives four different guests the gameday experience of a lifetime, with perks that include a pregame meet and greet on the field with McLaurin, free tickets and parking, food vouchers, and more.
On the field McLaurin has been the team's number one wide receiver since entering the league in 2019 and has recorded three consecutive 1,000-plus yard receiving seasons, one of three receivers in franchise history to accomplish that feat. In 2022, McLaurin was named to his first Pro Bowl after accumulating 1,191 receiving yards and averaging 15.5 yards per catch.
"The Walter Payton Man of the Year honor holds a special place in my heart. As a former teammate and friend of Walter Payton, I know how big of an honor being the team nominee is. It has been a pleasure to see how much Terry has grown as a leader in the community since I arrived here in the DMV," said Head Coach Ron Rivera. "Terry's impact on his team and community is very similar to that of Walter's to the Bears and Chicago community. He possesses all the characteristics and traits of being worthy of the nomination."
As a nominee, McLaurin will wear a Walter Payton NFL Man of the Year helmet decal through the end of the season in recognition of his accomplishments on and off the field.
All 32 nominees will be recognized for their achievements during the week leading up to Super Bowl LVIII. The 2023 Walter Payton NFL Man of the Year winner will be announced during NFL Honors, a primetime awards special to air nationally on CBS on Thursday, Feb. 8.
Each nominee will receive up to a $55,000 donation, and the Walter Payton NFL Man of the Year award winner will receive a $250,000 donation to the charity of his choice. All donations are made possible by the NFL Foundation and Nationwide, the sponsor of the Walter Payton NFL Man of the Year Award.
This year, fans are once again encouraged to participate in Nationwide's annual Charity Challenge, a social media and online contest that allows fans to show support for their favorite Walter Payton NFL Man of the Year nominee. Fans can vote on X (formerly Twitter) by posting #WPMOYChallenge along with the last name/X handle of their chosen nominee or by voting directly on NFL.com/ManOfTheYear. In cases where multiple nominees share the same last name (i.e. Justin Jones and Jonathan Jones), all valid votes on X must include the #WPMOYChallenge hashtag and the nominee's handle or full name.
Click HERE for photos of McLaurin throughout the years out in the community. For more information on the nominees and the award, please visit NFL.com/ManOfTheYear.