Utah Gov. Spencer Cox launches $7M initiative to build bigger, better life sciences workforce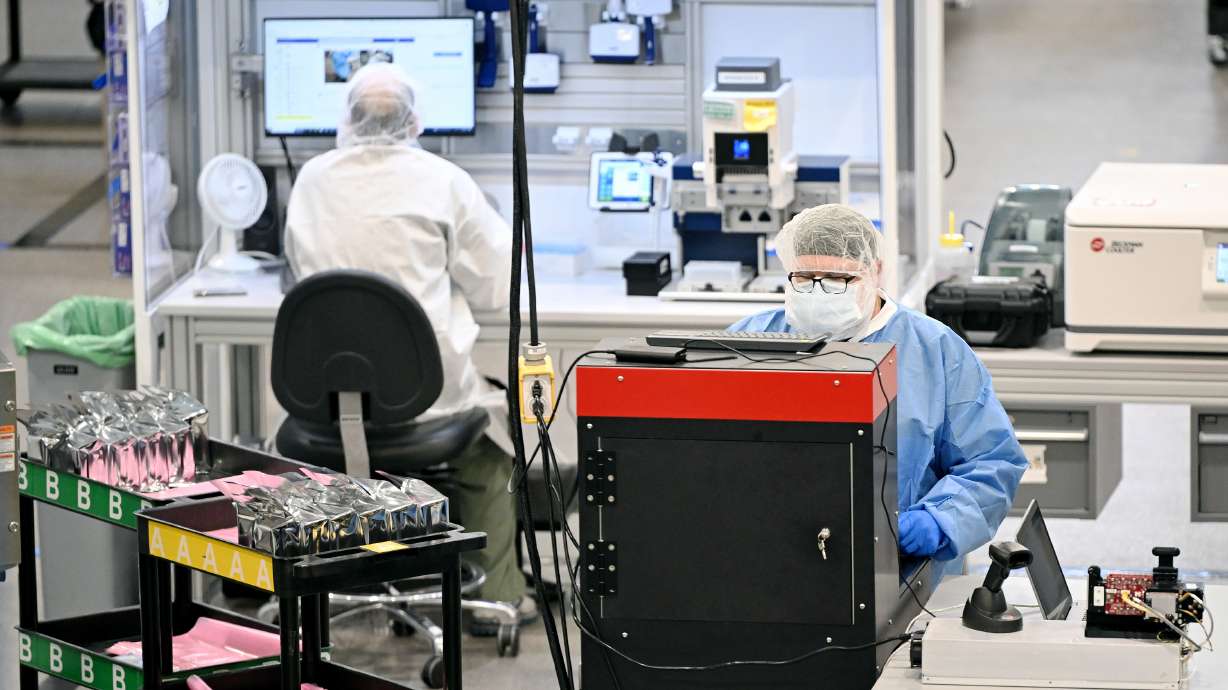 Estimated read time: 3-4
minutes
SALT LAKE CITY — Utah's life sciences industry growth from 2012 to 2022 was the fastest in the nation, with over 1,600 life sciences-related companies calling the Beehive State home.
As the industry continues to grow, the workforce supply is struggling to keep pace with the demand.
Current projections from the Utah Department of Workforce Services show life science occupations are expected to grow at a 33% rate and have a total of approximately 15,000 openings over the next 10 years.
"Currently, (higher education) institutions are utilizing base budget funding to operate life science programs. These funds are not enough to allow for the expansion or creation of new programs that industry desperately needs to keep up with the workforce demands," said Utah Gov. Spencer Cox.
To do so, Cox on Monday announced a proposal asking the Legislature to support a $7 million investment initiative to strategically build a bigger life sciences workforce. Cox said if the funding request is met, Utah will be able to reduce the anticipated workforce gap by 40% through program expansion, creating the capacity to educate over 1,000 new life science students year over year.
One Utah-based company that could benefit from a workforce insurgence is bioMérieux, a biotechnology company whose North American headquarters is in Salt Lake City. According to BioUtah, bioMérieux is the second-largest life sciences employer in the state, with 3,500 team members spread across six sites with approximately 300 jobs available today.
The funding will be administered through the Utah System of Higher Education and Talent Ready Utah to expand and develop targeted programs at higher education institutions. Funding will also be used to hire faculty and staff, purchase equipment for programs and provide outreach for student recruitment.
Cox said institutions will be able to apply for funding through a competitive grant process and institutions must show "regional demand, strong employer support and integrated, high-quality work-based learning experiences."
Utah Senate Majority Whip Ann Milner, R-Ogden, said she hopes initiatives like this will lead to a Silicon Slopes-like emergence for the life sciences industry in Utah.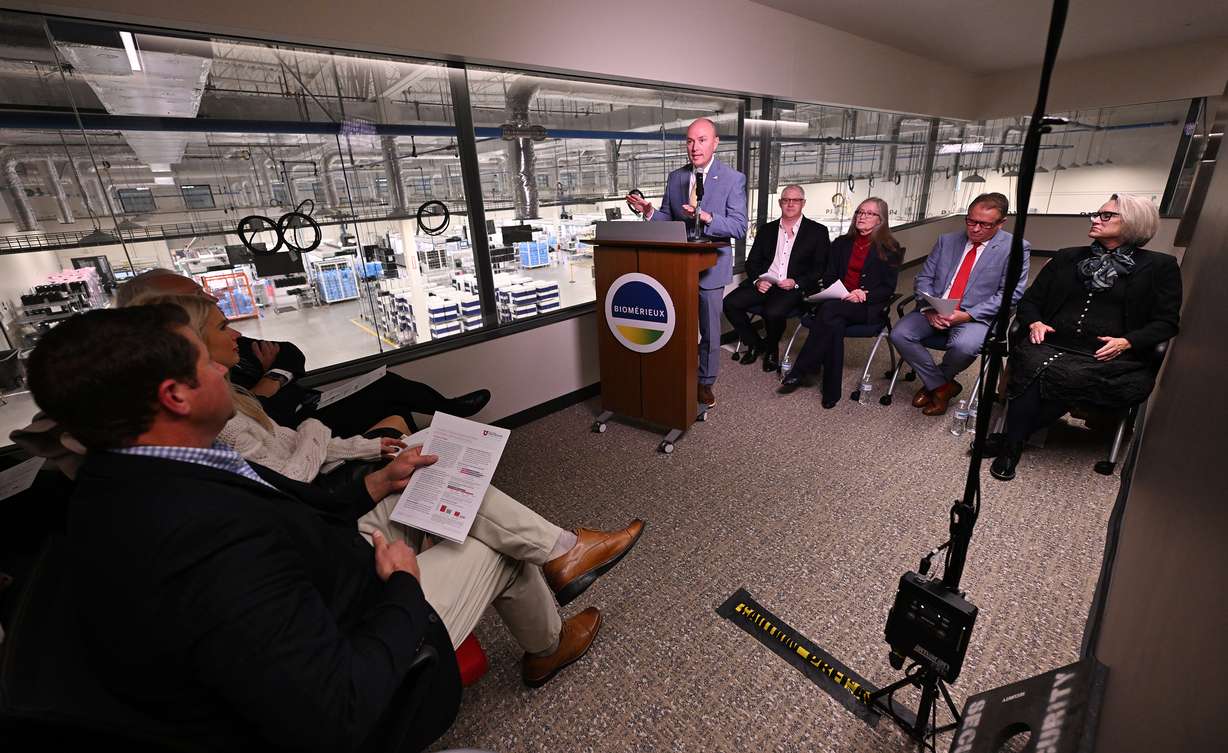 "We're the state that's perfectly positioned for this. If we can grow the talent in this state … we can create an incredible life science ecosystem in Utah that will be second to none in the nation," Milner said, adding that Talent Ready Utah has been at work on several initiatives to help support K-12 life science programs so students are ready to move into the life science field when they reach higher education.
University of Utah President Taylor Randall said the initiative will be "catalytic" to what the state and universities can do to invigorate Utah's economy and workforce.
"This will require all of us," he said. "This is what a system working well can do together to increase the workforce in an industry that is absolutely blowing up." Randall said he's had discussions with various deans on how academic programs can be retooled to increase the number of students going into the life science industry.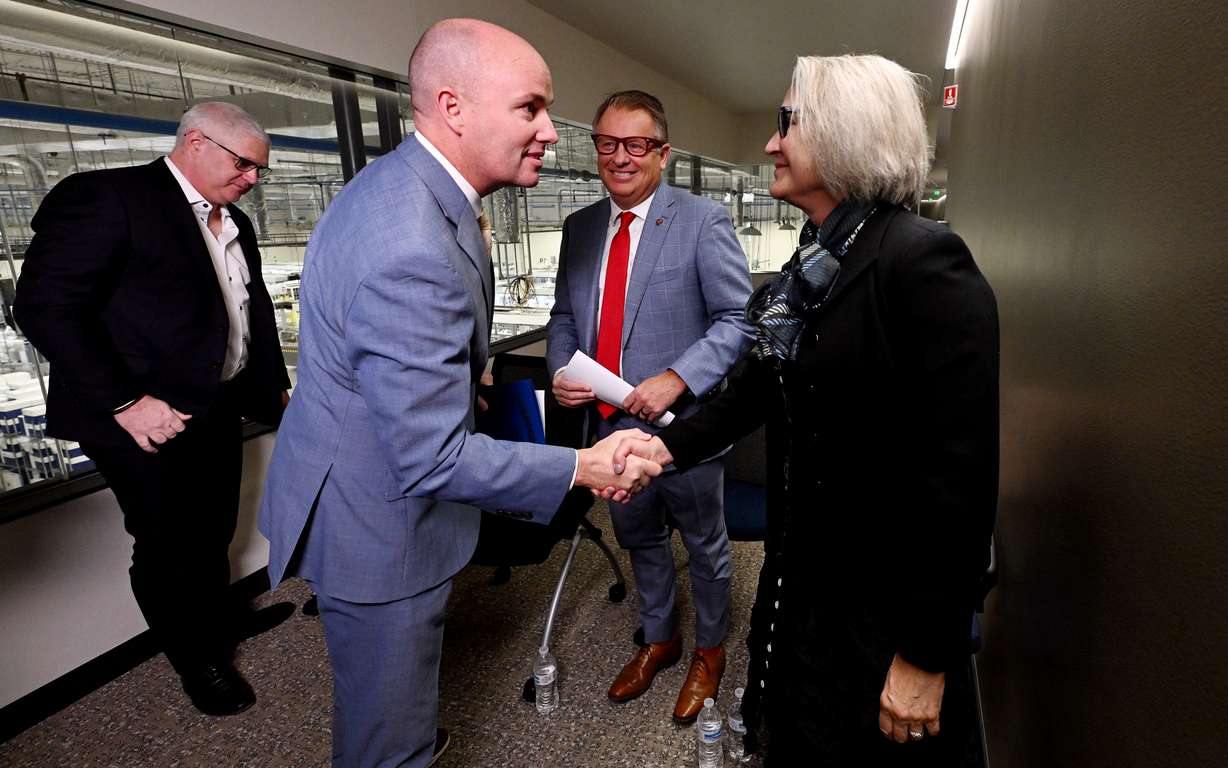 Elizabeth Cantwell, president of Utah State University, said she sees the most important aspect of the initiative as helping to position Utah to act as a national leader in life sciences.
"We have to graduate students who not only move into the workforce but become leaders. We have to bring those new ideas that come out of every sector of Utah … bring those life sciences ideas to fruition, give them an innovation ecosystem that works for us and really drive capacity from Utah for the whole nation as opposed to attracting and bringing it here," Cantwell said.
It also looks like this initiative may just be a first step in a larger goal to build out Utah's life sciences sector.
"This is just the beginning. We hope to do even more over the years to come to close that gap and to make sure that we have the best jobs available for our students here in this state and that Utah continues to lead the nation when it comes to innovation and life sciences all across the country," Cox said.
×
Photos
Most recent Education stories
More stories you may be interested in

Utah's revenue growth is slowing. Here's how much lawmakers have to spend next year
After state revenues fell nearly $50 million short of expectations last budget year, Utah lawmakers were warned Tuesday there may be more economic ups and down ahead as they gear up for the 2024 Legislature that begins next month.
Already, the consensus revenue estimates agreed to by the Legislature and Utah Gov. Spencer Cox have dropped dramatically from just over a year ago, when there was more than $4 billion in new money anticipated.
For the budget year that begins July 1, 2024, the estimated revenue increase is nearly $638 million, split between $504.2 million in ongoing funds and almost $133.6 million in one-time monies.
But after adjustments made to the base budget by the Legislature's Executive Appropriations Committee Tuesday, the amount available for new ongoing spending fell to just $7 million.
Those adjustments included setting aside $160 million for a yet-to-be determined tax cut, $100 million for approximately a 3% pay increase for public employees and $335 million for new infrastructure projects.
The state's chief economist, Andrea Wilco, made it clear to the committee there's no guarantee that all of the projected ongoing revenues, which largely come from income and sales tax collections, will materialize.
"Because of our uncertainty, and because we're still a little bit worried about the volatility in the revenues, we think as much as $150 (million) of that could be high risk revenue. So in my usual voice of warning, please be cautious on how you spend it," Wilco said.
The nearly $50 million deficit in the budget year that ended June 30, caused by income tax collections that were lower than expected, was covered by the state's budget buffers, bolstered last year to more than $15 billion.
The economy is getting back to normal after big increases in sales tax collections during the COVID-19 pandemic fueled by $2.1 billion in federal funding and stimulus payments that led to more consumer spending, the state's senior economist, Travis Eisenbacher, said.
"As the economy and behavior more generally has normalized and recovered from the pandemic … we're continuing to see that trend unwind," he told the committee during a report on revenue volatility.
That, "along with more moderation in spending overall, leads us to expect a return to more typical, modest year-over-year growth in this piece of the (tax) base," Eisenbacher said, noting past surges in housing prices and stocks helped push up income tax collections.
"Across all of the state's major funding streams, we've seen levels of growth over the last three years well in excess of what would be considered normal as a result of many of these pandemic-era circumstances," he said.
Such "extreme values tend to be just that and they don't persist over time," Eisenbacher advised, adding that while for the most part, Utah saw surpluses rather than deficits during the pandemic, "what goes up can come down."
The governor's proposed $29.5 billion budget, released Tuesday, would spend about $250 million of the state's budget reserves, according to Sophia DiCaro, the executive director of the Governor's Office of Planning and Budget.
The rest would be continue to be saved, DiCaro told reporters Monday, so "the state is still able to make debt payments and be in a healthy position to weather any kind of storm. That being said, we do feel like the economy is showing signs of strength."
She said last budget year, there wasn't "a lot of confidence" in the revenue estimates. "What we're seeing now is more of a normalization to what things looked like prior to the pandemic."
DiCaro acknowledged the messaging might seem "confusing" but said the state's financial situation "is playing out the way we had estimated."
More starter homes in Utah top the Governor's budget wish list
SALT LAKE CITY— Utah Gov. Spencer Cox released his budget for the 2025 fiscal year Tuesday. Among his long list of priorities to improve the Beehive State is building more starter homes.
"The single greatest threat to the future prosperity of our state is the price of a home … the unaffordability of homes in our state," Cox said at a press conference Tuesday.
Funding more starter homes in Utah 
The Utah governor wants to invest $150 million into building 35,000 new starter homes by 2028. Most of the money would go to the State Infrastructure Bank to ease the cost of the infrastructure needed for new developments like water, sewer and roads. The State Infrastructure Bank can provide low-interest loans for publicly-owned infrastructure.
The governor would beef up the Utah First-Time Homebuyer Assistance Program with an additional $50 million. That program offers certain Utahns up to a $20,000 loan to buy their first home. The money can go toward interest rates, to make a down payment, or to pay closing costs.
"This is about our kids … our future … the American dream and the Utah dream … and making sure it is available to the next generation," Cox said.
Other budget items 
Other items included in the governor's budget include:
$80 million to help Utah's water and watersheds,
$122 million to help transportation and air quality,
$170 million for investments in rural Utah,
$193 million to combat statewide homelessness, and
$56.2 million for workforce expansion.
The Utah Legislature will take up the governor's budget in January. All funding must be approved by state lawmakers.
Other reading:
We want to hear from you.
Have a story idea or tip? Send it to the KSL NewsRadio team here.
Utah Utes vs. Southern Utah Thunderbirds: How to watch NCAA Basketball online, TV channel, live stream info, start time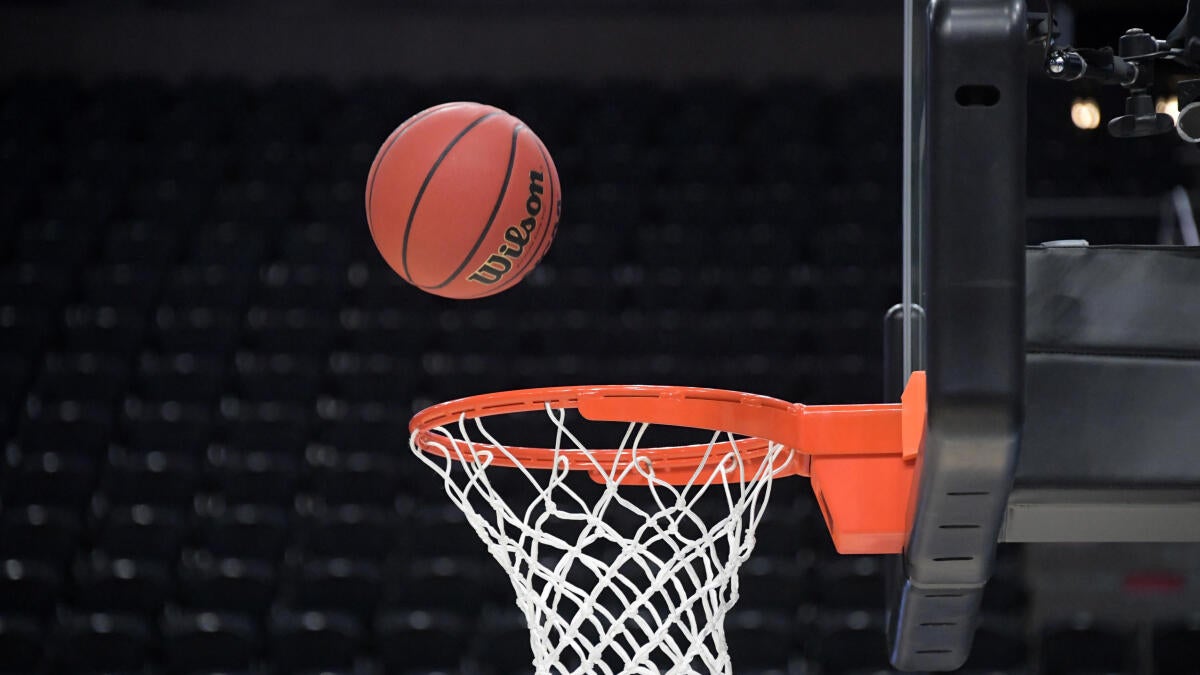 Who's Playing
Southern Utah Thunderbirds @ Utah Utes
Current Records: Southern Utah 2-5, Utah 5-2
How To Watch
When: Tuesday, December 5, 2023 at 9 p.m. ET
Where: Jon M. Huntsman Center — Salt Lake City, Utah
TV: Pac-12 Networks
Follow: CBS Sports App
Fubo (Try for free) For a limited time, new subscribers can save $20 on Fubo's Pro, Elite, and Premier plans
Ticket Cost: $1.98
What to Know
Southern Utah has quite the challenge ahead of them as they're expected to be blown off the court. They will head out on the road to face off against the Utah Utes at 9:00 p.m. ET on Tuesday at Jon M. Huntsman Center. Southern Utah is hoping to put an end to a four-game streak of away losses.
Last Saturday, the Thunderbirds came up short against the Redhawks and fell 73-63.
Meanwhile, the Utes beat the Warriors 79-66 on Thursday. The over/under was set at 145 points, so nice work oddsmakers; you were right on the money.
Among those leading the charge was Keba Keita, who scored 14 points along with 7 rebounds. Branden Carlson was another key contributor, scoring 17 points along with 6 rebounds.
The Thunderbirds have not been sharp recently, as they've lost four of their last five matchups, which put a noticeable dent in their 2-5 record this season. As for the Utes, the victory makes it two in a row for them and bumps their season record up to 5-2.
While only Utah took care of their fans the last time they played, both teams pleased bettors by covering the spread. Looking ahead, the game looks promising for Utah, as the team is favored by a full 22.5 points. For those looking to play the spread, take note: Southern Utah is a solid 4-1 against the spread when playing as the underdog.
This contest is one where the number of possessions is likely to be a big factor: Southern Utah have been smashing the glass this season, having averaged 34.3 rebounds per game. However, it's not like Utah struggles in that department as they've been even better at 39.9 per game. Given these competing strengths, it'll be interesting to see how their clash plays out. Come back here after the game to find expert analysis of the match and other NCAA Basketball content.
Odds
Utah is a big 22.5-point favorite against Southern Utah, according to the latest college basketball odds.
The oddsmakers were right in line with the betting community on this one, as the game opened as a 22.5-point spread, and stayed right there.
The over/under is set at 154 points.
See college basketball picks for every single game, including this one, from SportsLine's advanced computer model. Get picks now.
Series History
Utah won the only game these two teams have played in the last 8 years.
Nov 13, 2015 – Utah 82 vs. Southern Utah 71