Dodgers on Deck: September 30 at Giants
For the third consecutive Saturday, Clayton Kershaw will take the mound for the Dodgers, facing an old foe he's intimately familiar with for the past 16 years in the San Francisco Giants.
Kershaw has faced the Giants 58 times in his storied career, including 56 starts. He has a sparkling 1.99 ERA in 388 innings against the Dodgers rivals, and at Oracle Park in San Francisco the left-hander has a 1.64 ERA. He beat the Giants last Saturday at Dodger Stadium with five scoreless innings.
Tristan Beck, the 27-year-old rookie who played his prep ball at Corona High School, 47 miles from Dodger Stadium, starts for the Giants. Beck has only started two of his 32 games, but has totaled 80 innings. Beck his pitched bulk innings quite a bit, with 13 games of at least three innings, topping out at 5⅓ innings twice.
Beck has two long saves this season, one lasting 10 outs plus a four-inning save at Dodger Stadium on June 17.
Game info
Teams: Dodgers at Giants
Ballpark: Oracle Park, San Francisco
Time: 6:05 p.m. PT
TV: SportsNet LA
Radio: AM 570 (English); KTNQ 1020 (Spanish)

San Francisco supervisor expected to introduce Gaza ceasefire resolution
SAN FRANCISCO – San Francisco Supervisor Dean Preston plans to introduce a ceasefire resolution Tuesday, "Calling for a sustained ceasefire in Gaza, humanitarian aid, release of hostages and condemning antisemitic, anti-Palestinian and Islamophobic rhetoric."
"I believe this resolution is compelled by the moment, and offers an opportunity for us to come together in defense of human life," said Preston in a statement.
Tyler Gregory, CEO of the Jewish Community Relations Council (JCRC) is critical of the resolution and others that have been brought forth in other cities such as Oakland and Richmond.
"We just don't think any type of resolution is a good idea or benefits the San Francisco community right now. And we're calling on Dean Preston not to introduce it," said Gregory.
Gregory says any resolution needs to include a call for the removal of Hamas.
"We think the Palestinian Authority or an international group of Arab states can cooperate and help rebuild Gaza but Israelis and Jews around the world understand that Israelis' physical and psychological security depends on Hamas's removal. So there can't be peace with Hamas in power and that's what this resolution is lacking," said Gregory.
Some groups say it is important, however, that San Francisco Supervisors take a stand against a war that is continuing to lead to the loss of innocent lives.
"I would challenge anyone to point to anything in this resolution that is divisive. It is specifically saying all the death has been atrocious and we need a solution to this that brings all sides to peace," said Samer Araabi of the Arab Resource and Organizing Center, "Our Jewish brothers and sisters, our Muslim brothers and sisters, white folks, people of color, immigrants, everyone together saying in one voice, we want peace."
The JCRC is planning a rally at 1 p.m. Tuesday at City Hall calling for a return of hostages.
They say they'd prefer to see San Francisco focus on local issues.
"I think if they want to focus on the domestic rise in antisemitism and Islamophobia and have our Board of Supervisors hold our two communities that are hurting right now, that would be appropriate. That's consensus," said Gregory.
Araabi agrees addressing hateful rhetoric is important and says Preston's resolution does include that.
"Asking for peace. That is the thing that brings us together is our shared values and principles and that is the values and principles of this city and community," said Araabi.
San Francisco supervisor to introduce resolution calling for Gaza cease-fire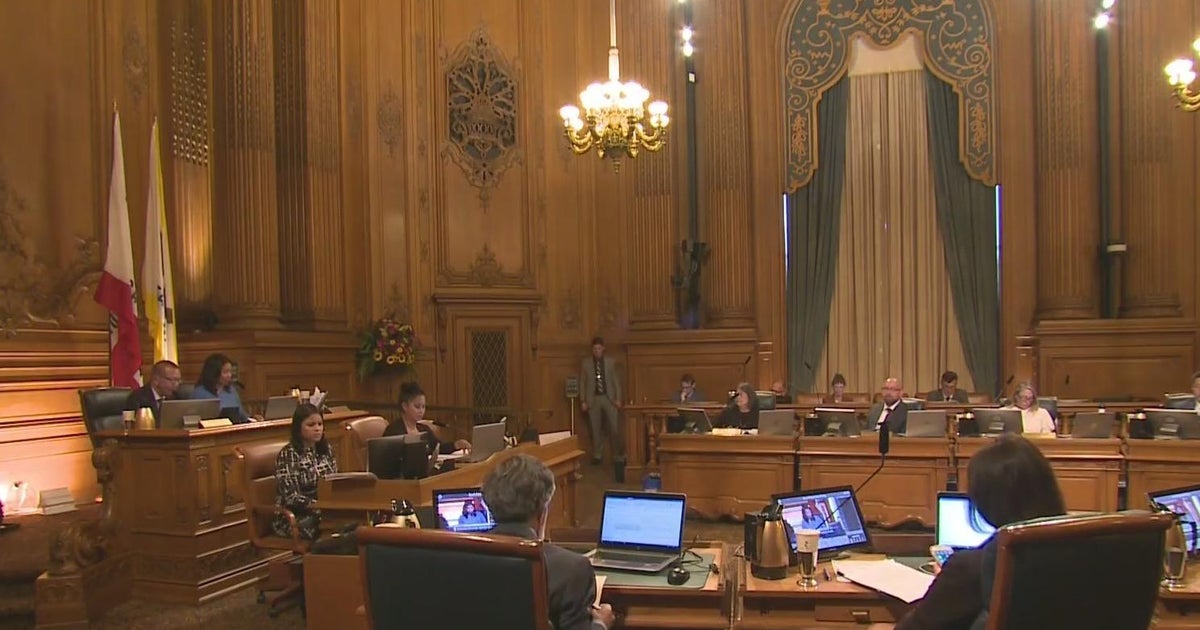 SAN FRANCISCO — A San Francisco Supervisor confirmed he will introduce a resolution calling for a cease-fire in Gaza during Tuesday's Board of Supervisor's meeting.
It comes just one week after Oakland city council approved a similar resolution, and it's expected to bring just as much if not more reaction from the public.
"We're thrilled that it's happening. It's frankly overdue, and I mean, it's been an absolute horror for basically everyone I know to have been watching what's been happening for the past two months," said Samer Araabi with the Arab Resource and Organizing Center
Samer Araabi, with the Arab Resource and Organizing Center, said he's happy to see San Francisco officials taking up the discussion of a resolution calling for a cease-fire between Israel and Hamas.
"We're talking about 20,000 people dead now and over 6,000 or 7,000 of them children. There's absolutely no justification for something like that. It's a moral stain on the collective conscious of everybody so everything we can do to make that end sooner I think is a victory for humankind in general," said Araabi.
Supervisor Dean Preston authored the resolution.
In a draft copy sent to KPIX, the resolution calls for "a sustained ceasefire in Gaza, humanitarian aid, release of hostages, and condemning antisemitic, anti-Palestinian, and Islamophobic rhetoric and attacks."
But not everyone is supportive of the resolution. Tyler Gregory, CEO of the Jewish Community Relations Council, said resolutions like this don't help solve the problem but instead can make things worse.
"I don't think that the Berkeley, Richmond, Oakland, San Francisco councils really have much of a role at all to play in retiring the hostages, ending the war or anything like that. So, it gives a platform to all this inflammatory rhetoric and does nothing to help Israelis and Palestinians on the ground," said Gregory.
Tyler said the board of supervisors should spend its time focusing on policy and programs that directly support the local Jewish and Palestinian communities.
Samer said he believes this resolution does that.
"We've had resolutions in support of Armenians, we've had resolutions condemning the Russian invasion of Ukraine. Those things matter, they reflect the will of the people, and I would say they matter more in this case because we didn't finance Russia's invasion of Ukraine but we are financing and providing an ideological justification for the killing of civilians in Gaza," said Araabi.
It is unclear the amount of support this resolution has on the Board of Supervisors. Samer said he is confident the resolution will pass, while Tyler said he is confident it will fail.  
The Board of Supervisor's meeting begins at 2 on Tuesday afternoon.
Those with the JCRC said they won't be attending the meeting in person due to safety concerns, instead they will be hosting a vigil in front of city hall at 1 p.m. for the hostages that are still being held by Hamas.
Trevor Noah has some thoughts about San Francisco's Tenderloin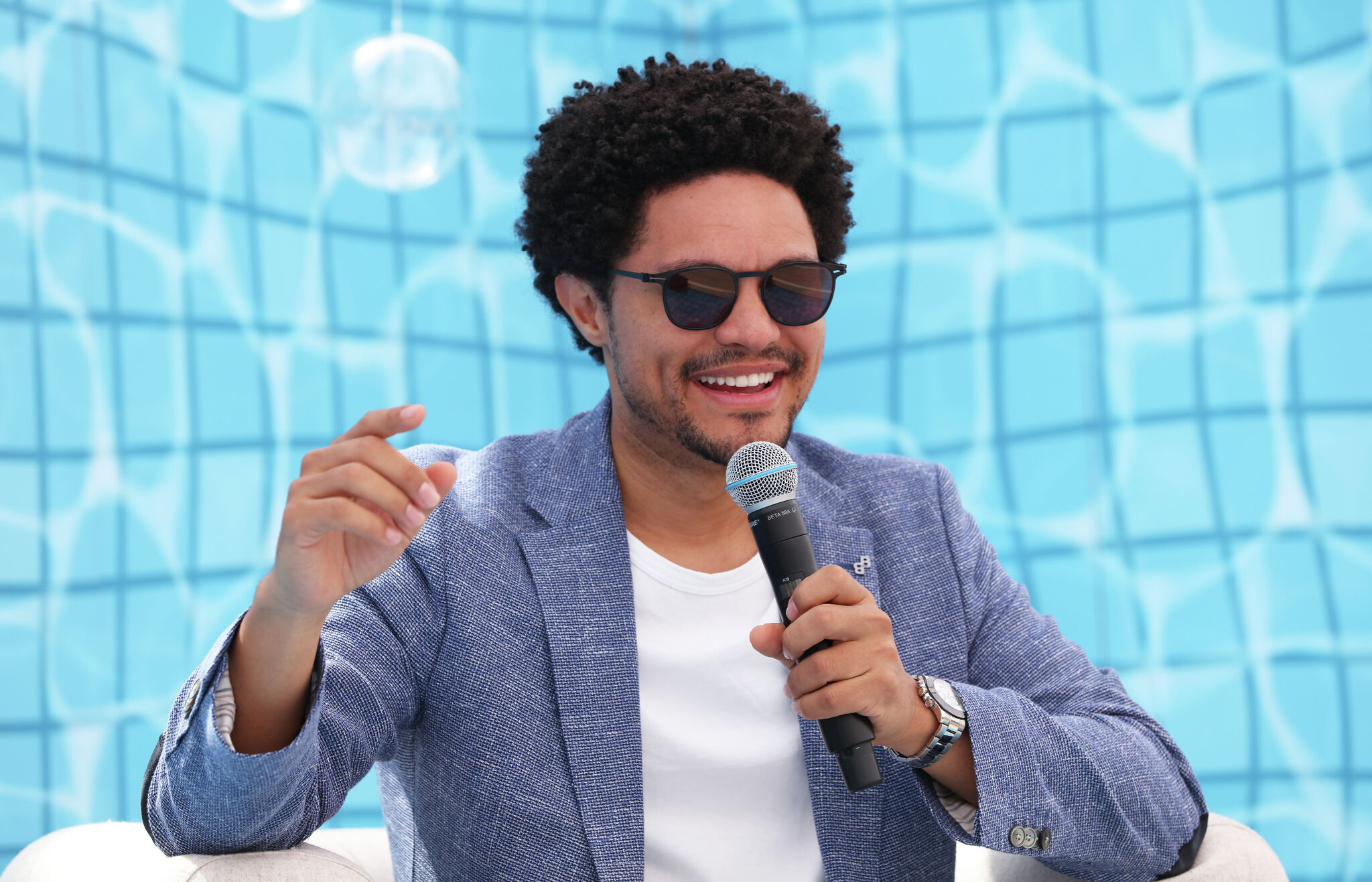 Trevor Noah isn't from the Bay Area, but it didn't take him very long to learn that the phrase "from San Francisco" can mean a lot of different things.
The former "Daily Show" host is booked for an extended residency at SF's Masonic auditorium, playing a whopping 12 shows, plus one in Oakland at the Paramount Theatre. At Sunday night's show, Noah took the stage around 7:45 p.m. for a tight hour of comedy that was more akin to a recap of his recent travels than a traditional stand-up set.
There were some fun bits about regional U.K. slang (particularly a word for cigarette that is far more offensive on this side of the pond), the Irish being referred to as "the Blacks of Europe" and Germany's stoic sense of humor, but the best moments of the show came during an extended section about San Francisco.
Noah began by addressing the national narrative about the city.
Advertisement
Article continues below this ad
"Everyone told me, 'Oh Trevor, you don't want to go to San Francisco. Have you seen it right now? It's Armageddon. It's chaos in the streets!'" he said.
He remarked that he didn't think the situation was all that different from many other American cities he has visited, but did share some observations about his time here so far, much of which has been spent walking the city. He wasn't a big fan of toothpaste being locked up at pharmacies (and the shame of pushing the button for an attendant kept him from buying some fancy chocolates). A day trip brought him out to Sausalito, where he enjoyed a meal from Sushi Ran. He did a solid bit about the hills ("the cars are holding on for dear life"), loved Chinatown, and even expressed appreciation for elements of the Tenderloin.
"The thing I liked about the Tenderloin is that you are present. In a world where we are constantly distracted by our phones, thoughts running through our heads, it was nice to be in a place where I was in the moment," Noah said. "My mind was nowhere else … I'm noticing its feel, its smell, its taste, its touch. I'm just there — hop-skipping down the sidewalk."
For reasons that aren't hard to imagine, the line of jokes led to a complaint about San Francisco's lack of public bathrooms.
Advertisement
Article continues below this ad
But the best moment of the night came when Noah asked the crowd how many people were from San Francisco. After a surprisingly large roar died down, he started talking with a woman in the front row who had cheered in response to the question. He asked her if she'd lived in San Francisco her whole life and she answered that she's lived "around the Bay Area."
"So not in San Francisco … just around it," Noah said.
The person responded that they grew up in Fremont and Oakland, and revealed that they were born in San Francisco but moved out of the city at age 1, only to return in 2021.
Advertisement
Article continues below this ad
"You lived here for a year — but you were zero to 1. … You were a zero-year-old! You didn't live s—t … your parents lived here!" he said playfully.
Although Noah was likely unaware of it, he inadvertently stumbled onto one of the biggest San Francisco tropes — saying from you're "from San Francisco," when you actually grew up in a far-flung suburb. It's such a common refrain that it spawned a TikTok trend, and even an Axios article featuring a survey of readers. Of the 115 respondents, 57% expressed that it's not OK to claim San Francisco heritage if you grew up in another part of the Bay Area. 
After last night's set, it was clear that Trevor Noah agrees.
More Bay Area comedy reviews
Advertisement
Article continues below this ad