ALBUQUERQUE CITY COUNCIL APPROVES LEASE BETWEEN NEW MEXICO UNITED & CITY OF ALBUQUERQUE FOR PRIVATE CONSTRUCTION OF SOCCER STADIUM AT BALLOON FIESTA PARK – New Mexico United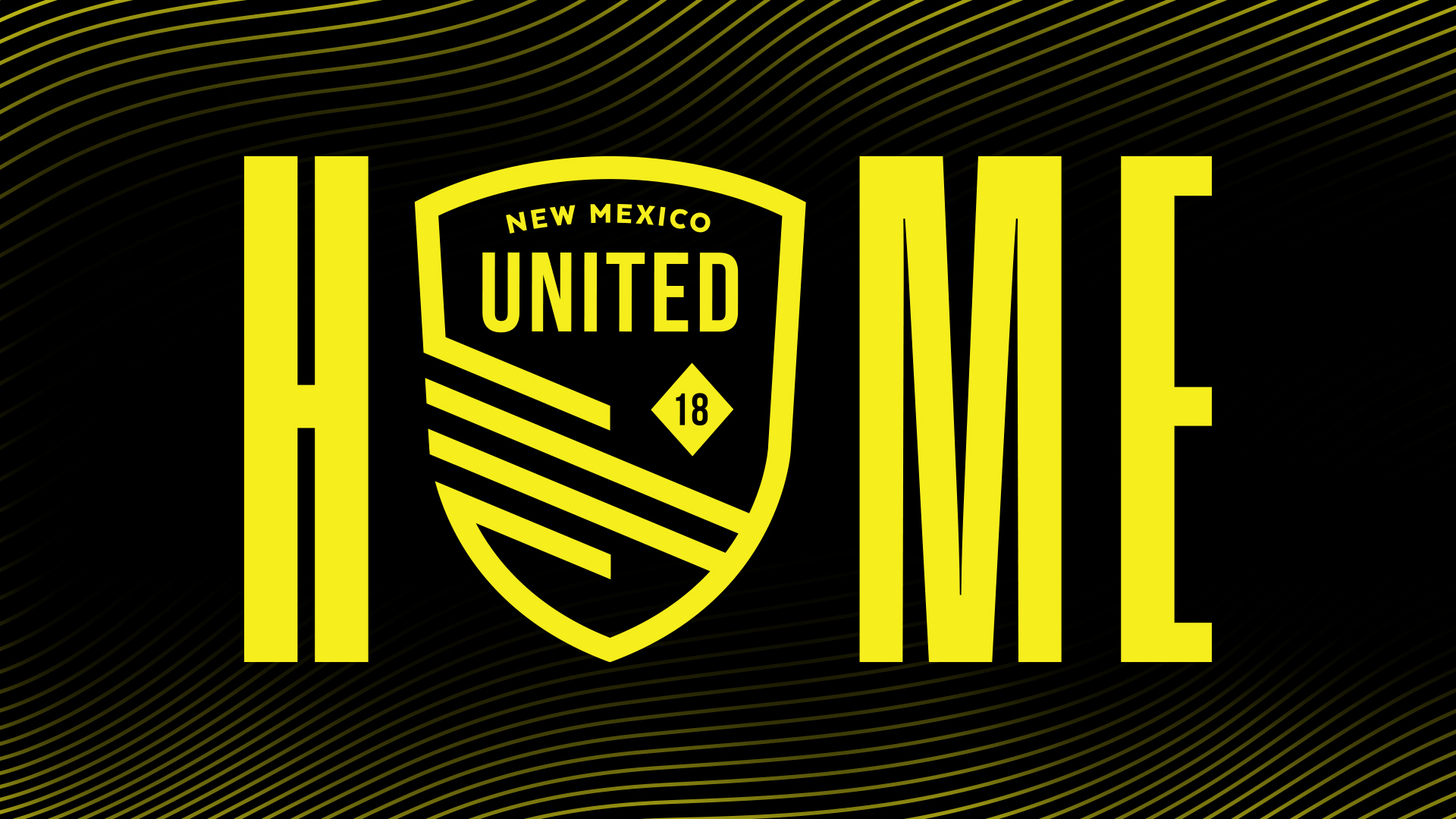 A lease agreement between New Mexico United and the City of Albuquerque was approved by Albuquerque City Council on Monday night, paving the way for next steps in construction of a stadium at Balloon Fiesta Park. The council voted in favor of approval of the lease by a 7-2 margin.
"We are excited that the Council has approved a lease that allows New Mexico United to move forward with the construction of a privately-funded stadium that will be for all New Mexicans," said United Owner/President Peter Trevisani. "We still have a lot of work to do, and are honored to represent our incredible state. Somos Unidos."
Construction of the stadium will be privately funded by the club.

Lady Eagles outlast Amherst 29-28
AMHERST, Texas – Freshman Reece Robb scored 10 points and freshman Madisyn Kruckeberg had a trio of 3-pointers for nine on Tuesday night, and Clovis Christian's girls opened their season with a 29-28 victory over Amherst.
CCS built a 16-9 halftime lead, but the Lady Bulldogs rallied to go ahead by a point entering the final stanza. A last-second 3 attempt by Amherst rattled in and out.
Senior Dennys Reyes finished with 11 points for the Lady Bulldogs (1-3).
In other Tuesday area girls matchups:
Farwell 40, Christoval 32 – In a neutral-court game played at Sands H.S., junior Makylee Baldwin scored 12 points and junior Landri Richey added 10 as the Lady Blue improved to 5-1 for the season.
Farwell led 13-5 at the quarter and kept the Lady Cougars at bay the rest of the way. It was the first outing of the season against a Class 2A opponent for the 2A Lady Blue, whose first five games were against Class 3A and 4A competition.
Junior Jordyn Walker finished with 11 points and junior Madyson George added 10 for Christoval.
Muleshoe 58, Lockney 19 – At Muleshoe, the Lady Mules (3-5) opened a 37-5 lead at halftime and cruised past the winless Lady Longhorns (0-4).
Junior Aubrey Granados scored 19 points and sophomore Adalie Agundis added 14 for the Lady Mules, who posted their second consecutive win.
Elida 50, Carrizozo 10 – At Elida, the host Tigers made short work of the Lady Grizzlies in the season opener for both sides.
Elida led 10-1 at the quarter and 24-3 at halftime. High scorers for the Lady Tigers were freshmen Addison Yates with 12 points and Reatta Munsell with 10.
Junior Bryana Villanueva topped the Lady Grizzlies with five points.
Also on Tuesday, Silverton (3-3) pulled away in the final stanza for a 42-32 victory at home over Bovina (1-6).
In area boys action on Tuesday:
Elida 74, Carrizozo 30 – The host Tigers led 19-14 at the quarter, but dominated the Grizzlies the rest of the way in the season opener for both squads.
Senior Seth Jimenez funneled in 19 points for Elida, while juniors Hardy Fraze and Dylan Dobbins each scored 11. Senior Riley Gallacher led the Grizzlies with 11 points.
Childress 67, Farwell 59 – In a game played at Bushland H.S., the defending Class 3A state runnerup Bobcats (3-0) opened a 24-point halftime lead and held off the Steers (0-2), who are still less than two weeks removed from the Texas Class 2A football playoffs.
Seniors Aiden Allen and Billy Moore paced Childress with 15 and 14 points, respectively. For Farwell, five players scored eight or more points, led by sophomore Braddock Foster with 18 points and senior Cesar Snyder with 12.
Silverton 37, Bovina 43 – The homestanding Owls won their season opener, holding off a late run by the Mustangs (0-3) for the victory.
Senior Sawyer Francis led Silverton with 15 points, while senior Carlos Adams added nine. Seniors Yandel DeLeon and Michael Nieto with eight points each and Miguel Lopez and Gabriel Nieto with seven apiece topped the Mustangs.
Amherst 65, Clovis Christian 38 – At Amherst, the Eagles hung tough for three quarters before the Bulldogs used a 21-7 surge over the final eight minutes to put the game out of reach.
Senior Jaden Martinez paced CCS with 14 points, while senior Noah McKay added four 3-pointers for 12.
The Environmental Improvement Board rule is unsustainable
After four long days of testimony and public comment the Environmental Improvement Board (EIB) decided recently to move forward with Gov. Lujan Grisham's plan to follow California's "clean vehicle" standard. In practice that means New Mexico's car dealers will have to increase sales of EV's in New Mexico from the current 3 percent of all new vehicles to 43 percent by summer of 2026 and 82 percent by summer of 2031.
That may seem like a long time away, but the summer of 2026 is less than 3 years from now. New Mexico's car dealers are the ones with the most to lose under this policy, but the new rules will negatively impact all New Mexicans. Car dealers rightly fear that New Mexicans will travel to neighboring states to purchase their cars. There is nothing to stop them. In fact, online super-seller Amazon just announced that it would begin selling vehicles online.
Amazon's presence in the auto market alone is a problem for car dealers but if Amazon (and out-of-state dealers) can sell whatever consumers want and New Mexico dealers can't, that is a big problem. Many car dealers are small businesses. New car dealers average 56 employees per dealership and employ a total of 6,314 New Mexicans statewide. Car dealers also pay numerous taxes (like property, payroll, and income) that Amazon and Texas dealers won't pay when they sell cars to New Mexicans.
The EIB's process is hugely problematic. New Mexico's Democrats talk endlessly about defending "democracy" but when push comes to shove, elected bodies like the Legislature refuse to guard their own power. Every Democrat in the Legislature needs to go on the record in support or opposition to the Gov.'s mandate when seeing reelection in 2024. Notably, every single Republican in the Legislature signed letters in opposition to the proposal.
Sadly, despite overwhelming numbers of New Mexicans expressing their opposition (including 3,517 individual opponents through our KeepYourCarsNM.com website), the SEVEN-member Board voted on a mere 3-2 basis to adopt the mandate. The Gov. couldn't even get an outright majority of her own appointed board to support her policies.
So, who supported it? Major environmental groups led the charge of course. But, in attending the hearings a common refrain from supporters (many of them wealthy, Anglo, EV owners from Albuquerque and Santa Fe) were that "EV's work great for them."
That attitude ignores the dire lack of charging infrastructure throughout rural New Mexico, an issue that is even more acute in Navajo Country. Apartment dwellers and those who do not own single family homes, while often living a "green" lifestyle will inevitably struggle to charge their mandated vehicles.
Factually speaking, this mandate cannot and will not work. New Mexicans will simply not have enough EV's available to comply with this mandate with vastly more populous California having already embraced similar rules. Car dealers will go out of business and either Lujan Grisham or some future Gov. will either delay or modify this unworkable mandate.
The question is how many jobs will be killed in New Mexico? How many people and businesses will leave our state or choose not to come here due to the adoption of another ill-conceived public policy? We don't know, but what we do know is that despite having the benefit of a large federal infrastructure (and the jobs and tax dollars it brings) and being the 2nd-leading oil producing state in the entire country, New Mexico remains poor and is losing its young people.
In the name of environmental "sustainability" our Gov. has made New Mexico's future less sustainable.
Paul Gessing is president of New Mexico's Rio Grande Foundation. The Rio Grande Foundation is an independent, nonpartisan, tax-exempt research and educational organization dedicated to promoting prosperity for New Mexico based on principles of limited government, economic freedom and individual responsibility
Will New Mexico cover the spread vs. New Mexico State? Betting Trends, Record ATS
The New Mexico Lobos (6-1) host the New Mexico State Aggies (4-5) after winning five home games in a row. The Lobos are double-digit favorites by 17.5 points in the matchup, which starts at 9:00 PM ET on Saturday, December 2, 2023. The over/under in the matchup is set at 154.5.
Place your bets on any college basketball matchup at BetMGM, and sign up with our link for a first-time deposit bonus!
New Mexico vs. New Mexico State Odds & Info
Date: Saturday, December 2, 2023
Time: 9:00 PM ET
TV: MW Network
Where: Albuquerque, New Mexico
Venue: The Pit
Catch college basketball action all season long on Fubo!
| Favorite | Spread | Over/Under |
| --- | --- | --- |
| New Mexico | -17.5 | 154.5 |
Sportsbook Promo Codes
New Mexico vs New Mexico State Betting Records & Stats
So far this season, the Lobos have compiled a 5-2-0 record against the spread.
New Mexico has played as a favorite of -1600 or more once this season and won that game.
The Lobos have a 94.1% chance to win this game based on the implied probability of the moneyline.
New Mexico State has covered the spread twice in five opportunities this season.
The Aggies have played as an underdog of +850 or more just one time this year and came away with a loss in that game.
The moneyline set for this matchup implies New Mexico State has a 10.5% chance of coming away with a victory in the contest.
New Mexico vs. New Mexico State Over/Under Stats
| | Games Over 154.5 | % of Games Over 154.5 | Average PPG | Combined Average PPG | Average Opponent PPG | Combined Average Opponent PPG | Average Total |
| --- | --- | --- | --- | --- | --- | --- | --- |
| New Mexico | 3 | 42.9% | 82.6 | 155.5 | 69.0 | 140.2 | 153.1 |
| New Mexico State | 3 | 60% | 72.9 | 155.5 | 71.2 | 140.2 | 140.3 |
Get tickets for any college basketball game this season at Ticketmaster!
Additional New Mexico vs New Mexico State Insights & Trends
The Lobos score 11.4 more points per game (82.6) than the Aggies give up (71.2).
New Mexico has a 5-1 record against the spread and a 6-0 record overall when scoring more than 71.2 points.
The Aggies score just 3.9 more points per game (72.9) than the Lobos give up (69.0).
When it scores more than 69.0 points, New Mexico State is 2-2 against the spread and 4-3 overall.
Bet on this or any college basketball matchup at BetMGM
New Mexico vs. New Mexico State Betting Splits
| | ATS Record | ATS Record Against 17.5+ Point Spread | Over/Under Record (O-U-P) |
| --- | --- | --- | --- |
| New Mexico | 5-2-0 | 1-0 | 3-4-0 |
| New Mexico State | 2-3-0 | 0-0 | 4-1-0 |
New Mexico vs. New Mexico State Home/Away Splits (Last Season)
| New Mexico | | New Mexico State |
| --- | --- | --- |
| 15-5 | Home Record | 6-4 |
| 5-6 | Away Record | 1-9 |
| 9-7-0 | Home ATS Record | 3-4-0 |
| 6-5-0 | Away ATS Record | 4-5-0 |
| 82.3 | Points Scored Per Game (Home) | 77.6 |
| 79.4 | Points Scored Per Game (Away) | 68.7 |
| 10-6-0 | Over-Under-Push Record (Home) | 2-5-0 |
| 8-3-0 | Over-Under-Push Record (Away) | 4-5-0 |
Rep your team with officially licensed college basketball gear! Head to Fanatics to find jerseys, shirts, and much more.
Not all offers available in all states, please visit BetMGM for the latest promotions for your area. Must be 21+ to gamble, please wager responsibly. If you or someone you know has a gambling problem, contact 1-800-GAMBLER.
© 2023 Data Skrive. All rights reserved.