Watch Nevada Wolf Pack vs. Portland Pilots: TV channel, live stream info, start time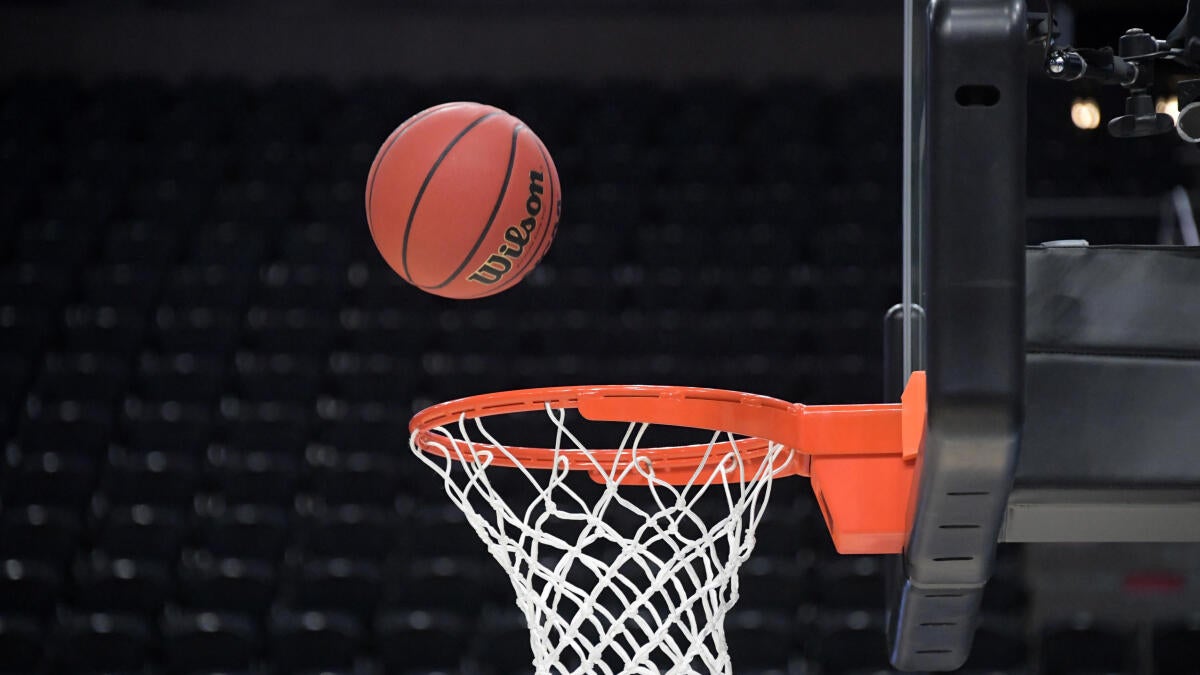 Who's Playing
Portland Pilots @ Nevada Wolf Pack
Current Records: Portland 3-1, Nevada 3-0
How To Watch
When: Saturday, November 18, 2023 at 10 p.m. ET
Where: Lawlor Events Center — Reno, Nevada
Follow: CBS Sports App
Fubo (Try for free) Fubo's holiday offer just kicked off – For a limited time, new subscribers can save $40 on Fubo's Pro, Elite, and Premier plans ($20 off the first and second months)
Ticket Cost: $9.00
What to Know
The Nevada Wolf Pack will be playing in front of their home fans against the Portland Pilots at 10:00 p.m. ET on Saturday at Lawlor Events Center. Nevada is coming into the contest hot, having won their last three games.
Winning is just a little bit easier when you work as a team to post ten more assists than your opponent, a fact Nevada proved on Wednesday. They took their matchup at home with ease, bagging a 88-41 win over the Tigers. The match was pretty much decided by the half, when the score had already reached 55-15.
Nevada can attribute much of their success to Nick Davidson, who scored 11 points along with 9 rebounds, and Kenan Blackshear, who scored 12 points along with 3 steals.
Meanwhile, the point spread may have favored Portland last Wednesday, but the final result did not. They fell 75-65 to the Tigers. The loss was Portland's first of the season.
Tyler Robertson put forth a good effort for the losing side as he scored 24 points along with 7 rebounds and 3 steals. He continues to roll, besting his previous point total in each of the last three games he's played. Tyler Harris was another key contributor, scoring 11 points along with 3 steals.
The Wolf Pack's win bumped their record up to 3-0. As for the Pilots, they bumped their record down to 3-1 with that defeat, which was their third straight at home.
Looking ahead, Nevada is the favorite in this one, as the experts expect to see them win by 13.5 points. They might be worth a quick bet since they've covered the spread the last three times they've played.
This contest is one where the number of possessions is likely to be a big factor: Nevada have been smashing the glass this season, having averaged 42.3 rebounds per game. However, it's not like Portland struggles in that department as they've been averaging 40.5 per game. Given these competing strengths, it'll be interesting to see how their clash plays out. Come back here after the game to find expert analysis of the match and other NCAA Basketball content.
Odds
Nevada is a big 13.5-point favorite against Portland, according to the latest college basketball odds.
The oddsmakers were right in line with the betting community on this one, as the game opened as a 13.5-point spread, and stayed right there.
The over/under is set at 146.5 points.
See college basketball picks for every single game, including this one, from SportsLine's advanced computer model. Get picks now.

Remembering Pearl Harbor and the 'unsinkable' USS Nevada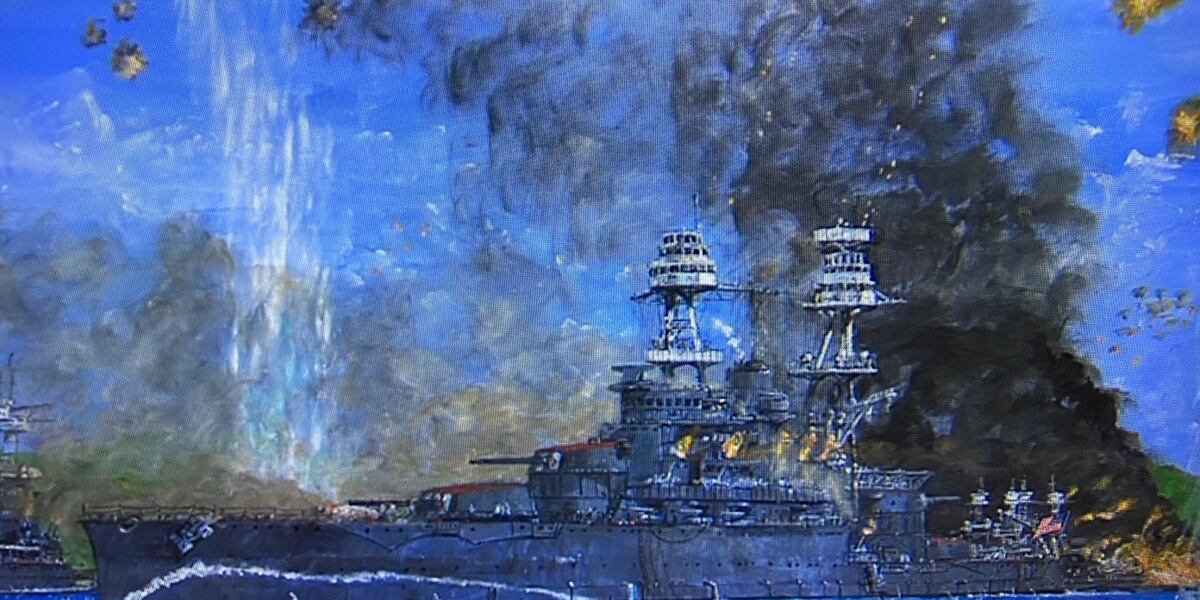 RENO, Nev. (KOLO) Eighty-two years ago, a sneak attack on the Pacific fleet at Pearl Harbor killed thousands and thrust the U-S suddenly into a global war. One battleship got underway that morning, starting a remarkable career that spanned both the Atlantic and Pacific theaters in World War 2 forging an 'unsinkable" legend, the USS Nevada.
At her launching in 1914 Governor Tasker Oddie promised the Nevada's career would be closely followed by every citizen of the state with close personal interest and for decades she was. The Nevada began her career as the fastest battlewagon in the world. She spent World War 1 in patrol duty in the Atlantic and saw no action.
Twenty-four years later found her berthed at Pearl Harbor with the rest of the battleships in the Pacific fleet. The Japanese attack caught the Nevada with her senior officers ashore. Lieutenant Commander Frank Thomas, the highest ranking officer on board, rallied his crew, and incredibly got the ship underway.
Already damaged by a torpedo, the Nevada made a run for the open sea, fighting as she went, her guns downing some of the first enemy planes of the war, It seemed she might make it, until the second wave of bombers struck. Hit by several bombs she was heavily damaged. Japanese planes swarmed around her. If she sank in the channel, she would bottle up the harbor for months. So, her crew beached her. The only U-S battleship to get underway that day ended it resting on the sandy bottom at Waipaio Point.
Two of the ships crew received Medals of Honor, the first of the war. thirteen the Navy Cross,
Her war was just beginning. She was refloated, repaired and refitted and having survived the war's tragic beginning wrote a new storied chapter in Naval history. At Normandy, her accurate gunnery earned her a mention by name from a frustrated German commander as an excuse for the failure to repel the landing at Utah Beach. German return fire left her unscathed.
Later in the Pacific at Iwo Jima her officers ran her close to shore, shielding others from enemy batteries, returning fire. Off Okinawa, she survived a Japanese kamikaze attack that killed a dozen of her crew. The Nevada's unsinkable reputation grew
After the war she was used as a target for an atomic test at Bikini atoll and survived.
Two years later, she was towed southwest of Hawaii to be scuttled. Heavy explosive placed aboard failed to sink her. Guided missile "bat bombs" were fired at her. The battleship Iowa and three cruisers then shelled her. She stayed afloat. Finally Navy torpedo bombers sent her to the bottom. Her wreckage was discovered in 2020 at a depth of 15 thousand feet.
All in all, a stirring story of American Naval history, one rediscovered decades later by students of the Gifted and Talented program at Vaughn Middle School. With the 50th anniversary of Pearl Harbor approaching they campaigned to get the Nevada's flags out of the state museum in time for Nevada Day in the process correcting a long time oversight gaining medals won, but never received for a USS Nevada veteran and, finally campaign to build a monument to the ship behind the state capitol, a tribute to the survivor of the date which will live in infamy' the unsinkable Nevada. –
Copyright 2023 KOLO. All rights reserved.
Nevada indicts six individuals for acting as 'fake electors' in the 2020 presidential election
Nevada Attorney General Aaron Ford announced Wednesday that six individuals have been indicted by a Nevada grand jury for falsely representing themselves as electors in the 2020 election.
The six individuals, all members of the Republican party, were charged after falsely portraying themselves as electors for the state of Nevada and producing false voting records for the state. All six were charged with two felony counts for Offering a False Instrument for Filing and Uttering a Forged Instrument. 
In his announcement to the public, Ford condemned the actions of the individuals:
When the efforts to undermine faith in our democracy began after the 2020 election, I made it clear that I would do everything in my power to defend the institutions of our nation and our state….We cannot allow attacks on democracy to go unchallenged. Today's indictments are the product of a long and thorough investigation, and as we pursue this prosecution, I am confident that our judicial system will see justice done.
The indictment comes on the heels of the ongoing criminal conspiracy case against former President Donald Trump for his alleged interference in the 2020 election. Since the case began, several states have begun investigation into election fraud. On Wednesday, in a civil suit in Wisconsin, ten "fake electors" admitted to participating in a conspiracy to overturn the victory of President Joe Biden. Nevada marks the third state to pursue criminal action against false electors for their role in the 2020 election scandal, following Michigan and Georgia.
6 'fake electors' for Trump indicted by Nevada grand jury
A Nevada grand jury indicted six Republicans on Wednesday for pledging Nevada's electoral votes to Donald Trump after Biden's 2020 presidential victory.
The six so-called fake electors were indicted in their effort to overturn President Joe Biden's 2020 election win against former President Donald Trump.
All six Republican electors, including the head of the Nevada Republican party, face two felony charges each. They include Nevada Republican Party Chair Michael McDonald, Jim DeGraffenreid, Jesse Law, Durward James Hindle III, Shawn Meehan and Eileen Rice.
In a statement, Nevada Attorney General Aaron Ford said attacks on democracy can not go unchallenged.
"When the efforts to undermine faith in our democracy began after the 2020 election, I made it clear that I would do everything in my power to defend the institutions of our nation and our state," he said. "We cannot allow attacks on democracy to go unchallenged. Today's indictments are the product of a long and thorough investigation, and as we pursue this prosecution, I am confident that our judicial system will see justice done."
This indictment makes Nevada the third state to prosecute fake electors, after Georgia and Michigan indicted multiple people earlier this year. It also comes as several so-called fake electors reached a settlement in Wisconsin.