First flu death of the season reported LAS VEGAS — The Southern Nevada Health District is reporting the first flu-related death in a Clark County resident — a man in his 60s. Reports of hospitalizations and people seeking care for influenza-like-illness in the community are also continuing to increase, and the Health District is encouraging everyone to do their part to protect themselves and others from spreading the flu or getting severely ill by getting the flu vaccine.
"This death is a tragedy, and I offer my condolences to this man's family and friends," said Dr. Fermin Leguen, District Health Officer for the Southern Nevada Health District. "Unfortunately, the flu can be a serious illness causing severe illness and deaths each year. I encourage everyone to get the flu vaccine and to practice healthy habits to protect themselves and their loved ones."
Flu season typically peaks between December and February but can last until May. It's not too late to protect yourself for the remainder of the flu and holiday season. The Centers for Disease Control and Prevention recommends everyone 6 months and older get the vaccine each year. Older adults, younger children, pregnant people, and those with underlying medical conditions are more at risk for severe illness from the flu. People who care for children who are too young to get the flu vaccine should get vaccinated instead. Flu vaccines are available at Health District clinicsas well as doctor's offices and pharmacies throughout Southern Nevada.
The Health District also encourages people to take steps to stay healthy. Simple measures can help prevent the spread of flu, COVID-19 and other respiratory viruses.
Wash hands frequently with soap and running water. Use an alcohol-based hand sanitizer if soap and water are not available.
Stay home when sick and limit contact with others.
Avoid close contact with people who are sick.
Cover coughs and sneezes with a tissue. Throw the tissue away after using it.
Take a COVID-19 test if flu-like symptoms develop.
Take antiviral drugs for flu if prescribed by a doctor.
The Health District Influenza Snapshot and Influenza Report by Age Group is available each week at www.southernnevadahealthdistrict.org/news-info/statistics-surveillance-reports/influenza-surveillance/.

Nevada's defense sets the tone in romp over Loyola Marymount; Wolf Pack improves to 6-0
Steve Alford often praises the Nevada team's defense and the defense was outstanding, again, on Saturday night.
The Wolf Pack cruised past Loyola Marymount, 73-59, in front of 7,851 fans at Lawlor Events Center on Saturday, thanks largely to holding the Lions to 33 percent shooting from the field (23-59).
Jarod Lucas led the Wolf Pack with 20 points, Nick Davidson added 12 and Tre Coleman had 10 as Nevada improved to 6-0. The Pack dished out 17 assists and had just five turnovers.
Nevada lost at Loyola Marymount last season.
"I loved our energy," Alford said after Saturday's win. "I loved our attention to detail defensively. We really defended. We worked the last 48 hours working on ball pressure because we didn't like what it was against Montana."
Nevada beat Montana, 77-66, on Nov. 29,
Nevada is one of 16 remaining unbeaten Division I teams in the nation. Nevada has trailed for just 3:52 of game time this the season.
Getting defensive
Alford was happy the Pack guarded well without fouling, committing 15 foul, to 27 for the Lions.
"We really imposed our will defensively, and that's what we've got to be able to do," he said. "It was across the board defensively. Daniel Foster was terrific. Tre did a lot of great things defensively."
Nevada made just two from the 3-point line, out of eight attempts, while the Lions were 9-30 from the arc.
Free Ones
The Wolf Pack hit 21-of-27 from the free throw line, Davidson hit 6-6 and Lucas hit 5-6; while the Lions were 10-14 from the line.
The Lions were 10-14 from the free throw line.
"We're not shooting the ball lights out, but it's another double-figure win because of dominating at the free throw line," Alford said. "That's usually an indicator sign your offense is being physical and attacking the paint."
The Pack outscored LMU, 36-16, in the paint.
Tylan Update
Alford said Tylan Pope is about two weeks away from returning. Pope, who transferred from Tulane, suffered a hand injury before this season.
"He's another big guard who is athletic and he ls a shot blocker. He's a rebounder," Alford said of the 6-foot-6, 220-pound Pope. "His gift is his physical strength."
Series History
Nevada and LMU have played 31 times as Division I opponents, with the Lions holding a 17-14 advantage over the Pack.
Up Next
Nevada hosts UC Davis (3-3) at 6 p.m. Wednesday. The Aggies are coming off a 71-59 loss at Oregon State on Thursday.
Former Nevada player Kane Milling is a senior guard for the Aggies.
Nevada's Upcoming Games
Dec. 6, vs UC Davis, 6 p.m.
Dec. 9, vs. Drake at Henderson, Nevada, 4:30 p.m.
Dec. 13, vs. Weber State, 7 p.m.
Dec. 17, at Hawaii, 7 p.m.
Dec. 21, vs Temple, at Honolulu, noon
Dec. 22, vs TCU/Old Dominion, at Honolulu
Dec. 24, vs TBA, at Honolulu
Dec. 30, vs. Fresno Pacific, 7 p.m.
Procession will honor two Nevada troopers Saturday afternoon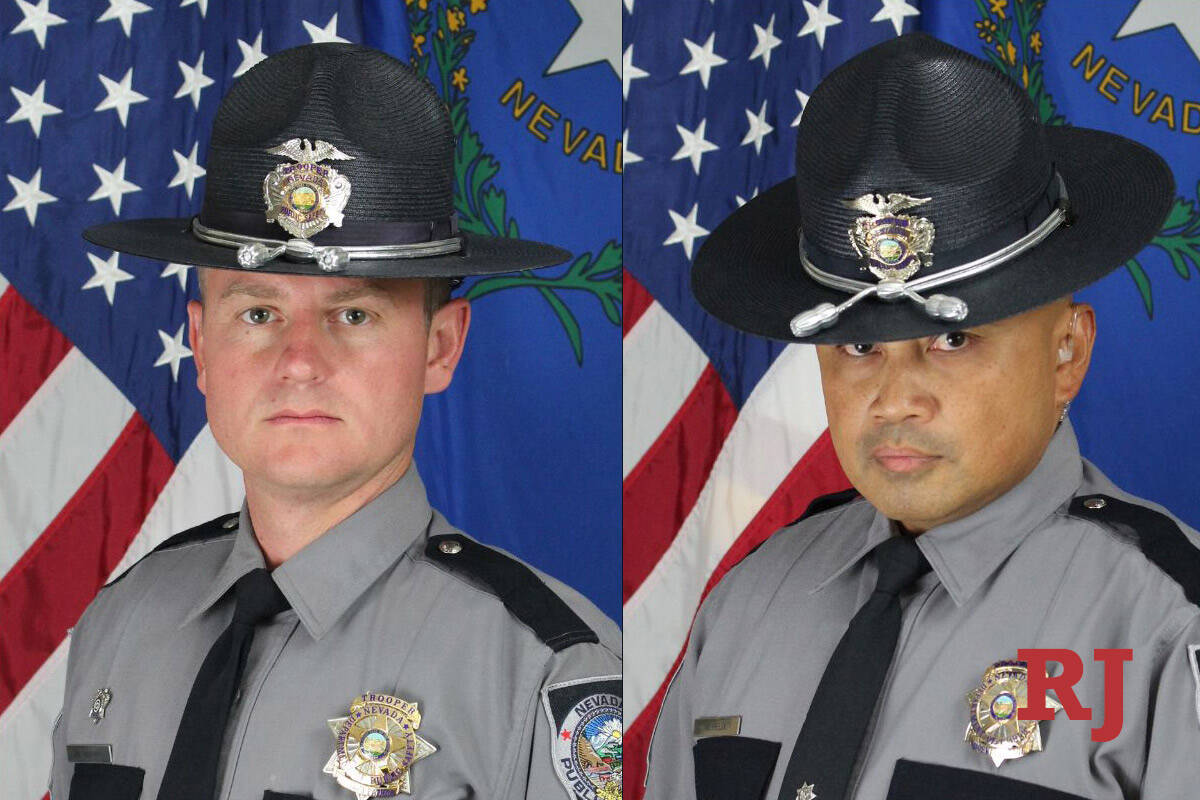 A memorial procession in honor of the two Nevada Highway Patrol troopers killed Thursday will wind its way down major highways in Las Vegas on Saturday afternoon.
The procession, set to begin at 4 p.m., will comprise tow trucks and Nevada Highway Patrol and Nevada Capitol Police vehicles, according to a press release from the Nevada Highway Patrol.
Nevada Highway Patrol Sgt. Michael Abbate and trooper Alberto Felix were fatally struck by a hit-and-run driver while helping a driver on northbound Interstate 15 near D street, authorities said.
The procession will start at the Dula Community Center at 451 East Bonanza Road. It will then travel to U.S. 95, then to the southbound Interstate 15. From there, the procession will head to the westbound Interstate 215 before ending at the Nevada Highway Patrol ofice at 4615 West Sunset Rd.
At the Nevada Highway Patrol station, a tribute vehicle in honor of the troopers will be stationed in the parking area. The public are welcome to come by to show their support, police said.
Police said the memorial services for the troopers is not yet available and that information will be provided once dates, times and locations have been scheduled.
Jemarcus Williams, 46, faces two counts each of reckless driving resulting in death, DUI resulting in death and failing to stop at the scene of a crash.
Chief Deputy District Attorney Shanon Clowers said in a brief court appearance Friday that Williams, was "heavily intoxicated" at the Palms casino shortly before the crash.
Watch Nevada Wolf Pack vs. LMU Lions: TV channel, live stream info, start time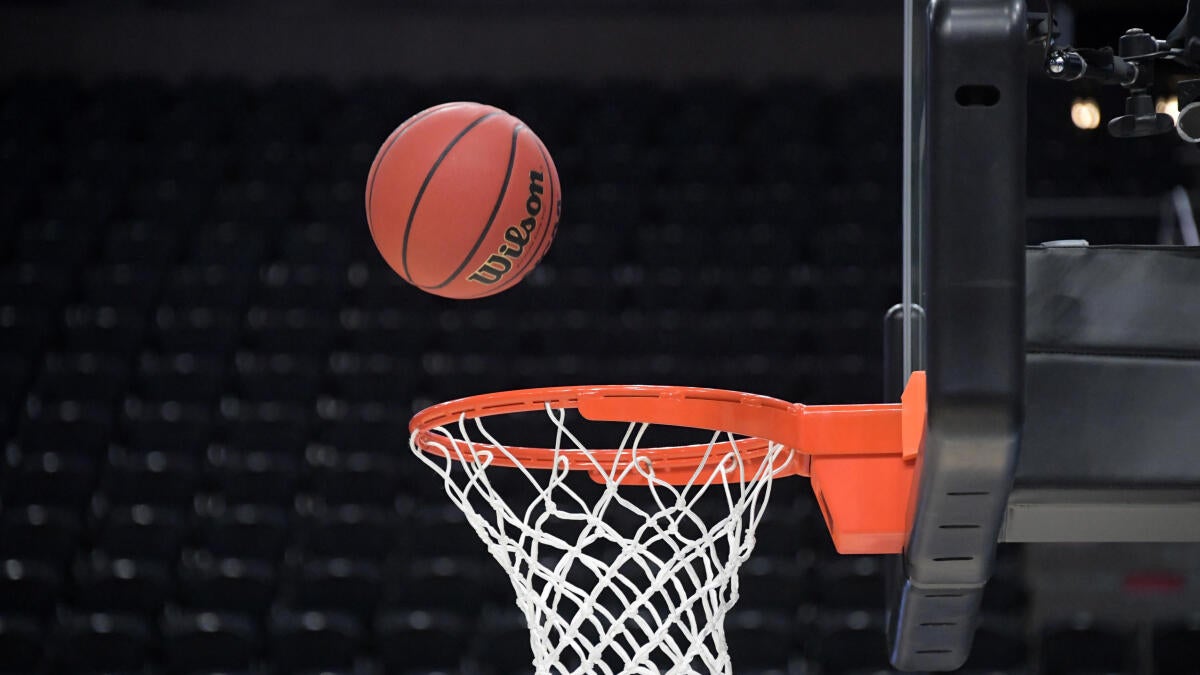 Who's Playing
LMU Lions @ Nevada Wolf Pack
Current Records: LMU 5-3, Nevada 5-0
How To Watch
When: Saturday, December 2, 2023 at 10 p.m. ET
Where: Lawlor Events Center — Reno, Nevada
Follow: CBS Sports App
Fubo (Try for free) For a limited time, new subscribers can save $20 on Fubo's Pro, Elite, and Premier plans
Ticket Cost: $12.00
What to Know
LMU has played every game this season on their home court, but they'll have to hit the road on Saturday. They will take on the Nevada Wolf Pack at 10:00 p.m. ET at Lawlor Events Center. Both teams come into the match bolstered by wins in their previous matches.
LMU has made a habit of sweeping their opponents off the court, having now won four contests by 20 points or more this season. They put a hurting on the Bears at home to the tune of 90-63. The margin was wide but not a surprise since the spread was 20.5 in LMU's favor.
LMU can attribute much of their success to Dominick Harris, who went 7 for 9 from beyond the arc en route to 31 points and 3 assists. Another player making a difference was Alex Merkviladze, who scored 22 points along with 6 rebounds.
Meanwhile, Nevada put another one in the bag on Wednesday to keep their perfect season alive. They came out on top against the Grizzlies by a score of 77-66.
Among those leading the charge was Kenan Blackshear, who dropped a double-double on 22 points and 10 rebounds. The team also got some help courtesy of K.J. Hymes, who scored 13 points along with 5 rebounds.
The Lions' victory bumped their record up to 5-3. As for the Wolf Pack, they have yet to lose a game at home this season, leaving them with a 5-0 record.
LMU is hoping to beat the odds on Saturday, as the experts think they're headed for a loss. This will be their first time playing as the underdogs on the road this season.
This contest is one where the number of possessions is likely to be a big factor: LMU have been smashing the glass this season, having averaged 37.2 rebounds per game. However, it's not like Nevada struggles in that department as they've been even better at 41.6 per game. Given these competing strengths, it'll be interesting to see how their clash plays out. Check CBS Sports after the match for a full breakdown of the game, commentary, and other NCAA Basketball content.
Odds
Nevada is a big 8.5-point favorite against LMU, according to the latest college basketball odds.
The oddsmakers were right in line with the betting community on this one, as the game opened as a 8.5-point spread, and stayed right there.
The over/under is set at 148.5 points.
See college basketball picks for every single game, including this one, from SportsLine's advanced computer model. Get picks now.
Series History
Nevada has won 3 out of their last 4 games against LMU.
Dec 03, 2022 – LMU 64 vs. Nevada 52
Dec 18, 2021 – Nevada 68 vs. LMU 63
Nov 09, 2019 – Nevada 72 vs. LMU 67
Nov 14, 2016 – Nevada 79 vs. LMU 64