Three Montana women made Time magazine's "Time100 Next" list, touting them as "the world's rising stars."
Actor Lily Gladstone, environmental activist Rikki Held and Missoula Democratic Rep. Zooey Zephyr are featured in the Sept. 25 edition of the magazine now celebrating its 100th year.
Sam Jacobs, Time's editor in chief, said the list was assembled through research and reporting from across the magazine's "global network of editors and correspondents."
The list was described by Jacobs as an opportunity to show what society's future and future leaders will look like. Categories included artists, phenoms, leaders, innovators and advocates.
The group reportedly sifted through hundreds of suggestions then met weekly to debate who belongs on the list.
Cate Matthews, an editorial director with the magazine, said: "Through this process we get to know so many extraordinary leaders who are creating change across the world. Our hope is that the list offers a glimpse into their important work."
Jacobs said this year's list includes dozens of people "who are engineering new solutions to society's most pressing problems."
They are expected to gather with others on the list in New York City in October for a dinner party.
Actor Riley Keough wrote that Gladstone, 37, shows magnetism and depth on screen.
"In all of Lily's performances, she is able to bring a raw presence and incredible emotional history," Keough wrote. "It's hard to keep your eyes off of her. She is exhilarating."
Gladstone was raised in Browning and is of Blackfeet and Nimíipuu heritage. She also graduated from the University of Montana. She is now appearing in the Martin Scorsese film "Killers of the Flower Moon."
Keough said Gladstone, who was listed among the list's section featuring "artists," is not only talented, but has an incredible work ethic and is thoughtful and kind on set.
"She is a star onscreen and a real light in the world off-screen," Keough wrote.
Time Reporter Sanya Mansoor recounted Zephyr's censure by Republicans in the state Legislature in 2023 shortly after she said those who supported bills that would restrict gender-affirming care would have "blood on your hands."
Zephyr, the first openly transgender woman elected to the Montana Legislature, was banned from the House floor but continued to show up at the Capitol to represent her district and voted remotely.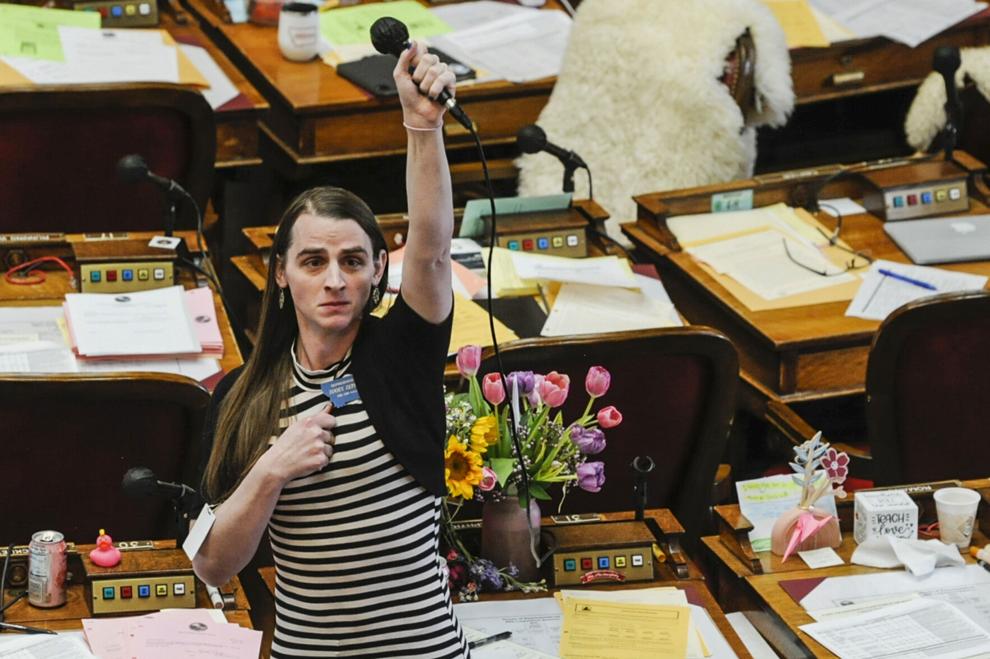 Mansoor noted the bill passed, but in the months since, "Zephyr – now widely known for her work to combat it – has continued to use her national profile to champion protections for transgender Americans."
The 35-year-old Zephyr was listed among the "leaders" on the Time list.
Zephyr made note of the honor Sept. 13 and 14 on X, formerly known as Twitter. She also mentioned that Held and Gladstone were on the list as well.
"It's an absolute joy to represent Missoula. And all of the work — however challenging—always feels light, because I know I'm fighting alongside so many amazing people to build a better, kinder world," she wrote.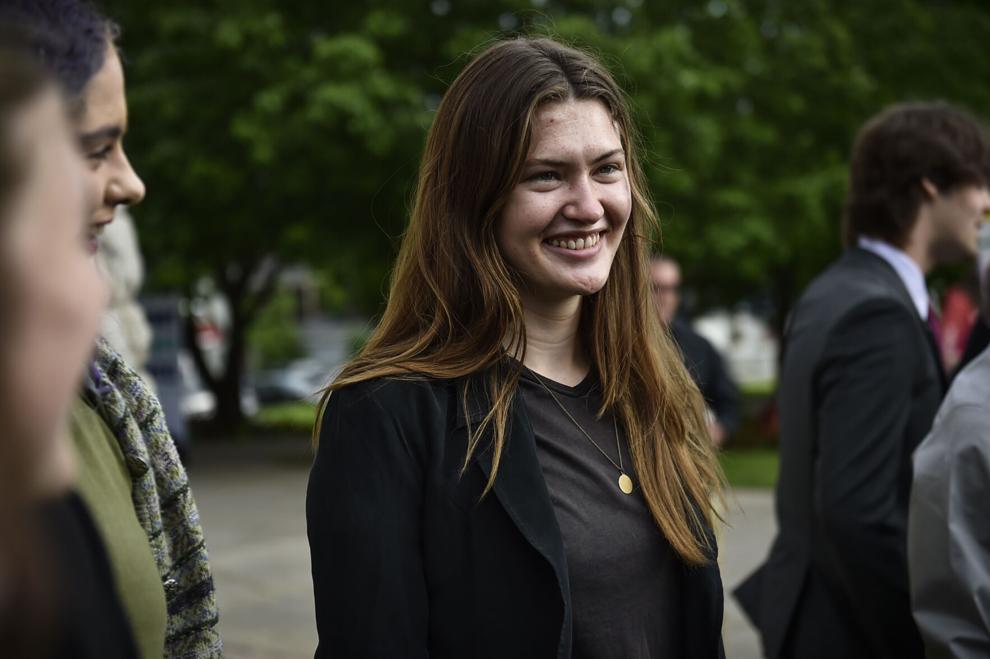 Rikki Held made the list for her advocacy for the environment as lead plaintiff in the Held v. Montana lawsuit involving 15 other youths in which the state was successfully sued for "violating its own constitutional guarantee that it would provide citizens 'a clean and healthful' environment.'"
Held, 22, of Broadus, was listed in the "advocates" portion of the Time list.
Jeffrey Kluger, editor at large at Time, called the ruling "historic" and was "one that could provide a road map for similar efforts."
He said Held plans to pursue a graduate degree in climate or hydrology.
Her father, Steve, said in a telephone interview Tuesday that he never thought that Rikki and the other young plaintiffs winning the climate case would lead to so many things.
"It's been unbelievable," he said, adding his daughter shuns the limelight. "I have been more excited about it than she has."
Steve Held said of the Time magazine honor that Rikki Held does not take credit or claim for any of her accomplishments.
"It is just so not her," he said, "but the effort to do the right thing is definitely 100% her."
Rikki was not available for comment, her father said, adding she joined the Peace Corps and arrived in Kenya a few days ago to begin work.
Assistant editor Phil Drake can be reached at 406-231-9021.