Military aircraft overshoots runway, floats in Hawaii's Kaneohe Bay: officials
A military aircraft in Hawaii made an unexpected landing on water in the Kaneohe Bay after overshooting the runway, according to the Marine Corps Base in Hawaii.
1stLt Hailey Harms tells Fox News Digital the incident happened around 2 p.m. Monday when a large military aircraft apparently missed the runway, landing on the Kaneohe Bay.
Lt. Harms says nine people were on board and were able to make it safely to shore to be medically assessed. There were no reported injuries or causalities.
The plane involved was a Boeing P8 Poseidon, which is described as a military surveillance and patrol aircraft, according to officials. 
VIDEO SHOWS US COAST GUARD'S DARING RESCUE OF COUPLE, DOG AFTER FLORIDA BOAT TAKES ON WATER
No other information was made immediately available. 
COAST GUARD SEARCHING FOR MAN WHO TOOK 30-FOOT PLUNGE OFF CRUISE SHIP NEAR PUERTO RICO
Read the full article from Here

San Francisco business owner seriously injured in attack outside shop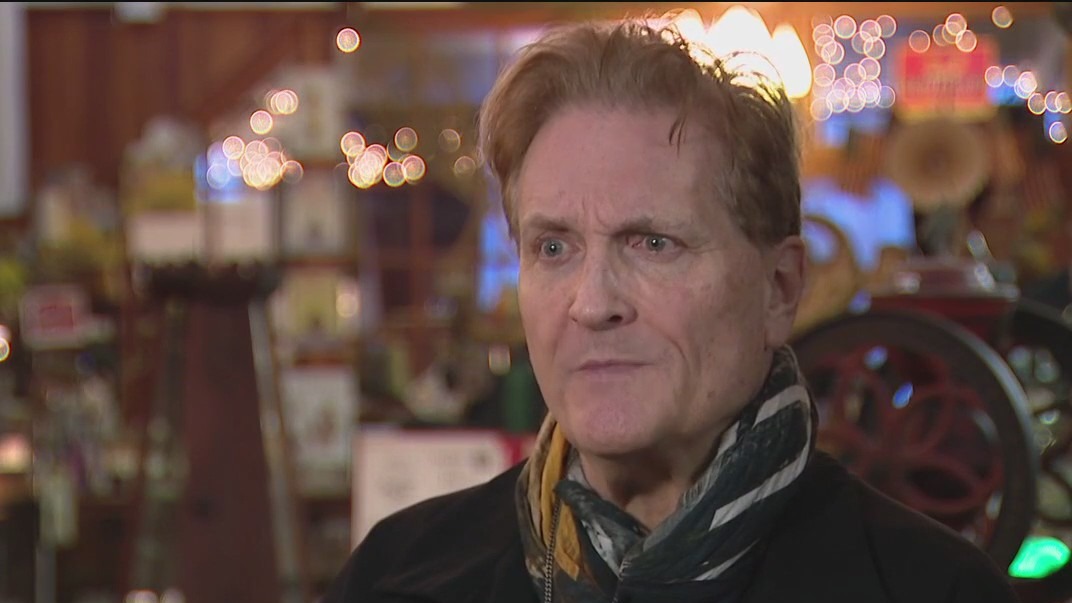 SAN FRANCISCO – A San Francisco business owner is suffering from serious injuries after being attacked outside his shop in SOMA.
The brazen encounter is caught on camera.
Mark Sackett owns the building at the corner of Howard and Moss, built in the 1920s, where the San Francisco Examiner was once printed.
He has a collection of printing presses.
Today, the historic building is home to The Box SF, which includes an antique store and an event venue.
But the neighborhood comes with its share of problems.
"We're dealing with crap every day," Sackett said.
Sackett's surveillance camera captured a man wearing a pink hoodie, who had just left his soup container in front of the business.
"I says, 'hey man. If you're going to leave, do you mind just tossing that in the garbage can?" Sackett asked. "And he just turns, and he's like 'f. you."
The man in pink then went right for Sackett.
"And then he throws the soup towards me," Sackett said, but after being stabbed about two years ago nearby, he wasn't taking any chances. "I'm not waiting for somebody to punch me or cut me with a knife again. I've been through that already down here."
Sackett sprang into action and tried to push the guy away.
But the 66-year-old had a boot on his leg for a broken foot.
"We both go down," Sackett recalled.
The soup slinger got right back up and started swinging.
Sackett's friend stepped in and they both wrestled the guy to the ground and held him there until police arrived.
"And they said, 'we think he's really high or drunk, we don't know which."
But Sackett said police did not arrest the man, instead police called his significant other to take him home. 
"I'm like, that's it?" Sackett said.
He knows the recurring crime which has his employees keeping pepper spray handy isn't going away.
According to San Francisco Police, between the SOMA and Tenderloin districts from May 29 to December 4, officers made nearly 1,700 arrests through the Drug Market Agency Coordination Center, and took 110 kilograms off the streets, including nearly 60 kilograms of fentanyl.
"We have got to get the drugs off the street and the drug dealers off the street," Sackett said. "I think that's paramount above everything else."
As far as his injuries are concerned, x-rays reveal two of the steel rods in his foot broke in half during the sidewalk attack, which will require surgery to fix. He also had cuts, bruises, and a lump on the back of his head.
Should the Broncos try the air attack again in Week 14?
Sure, relying on Russell Wilson's arm didn't work last week for the Denver Broncos. However, is the passing game the best way to attack the Los Angeles Chargers in Week 14? Cecil Lammey and Andrew Mason break it down on Orange and Blue Today.
Devils Grind Out 2-1 Win in Seattle | GAME STORY | New Jersey Devils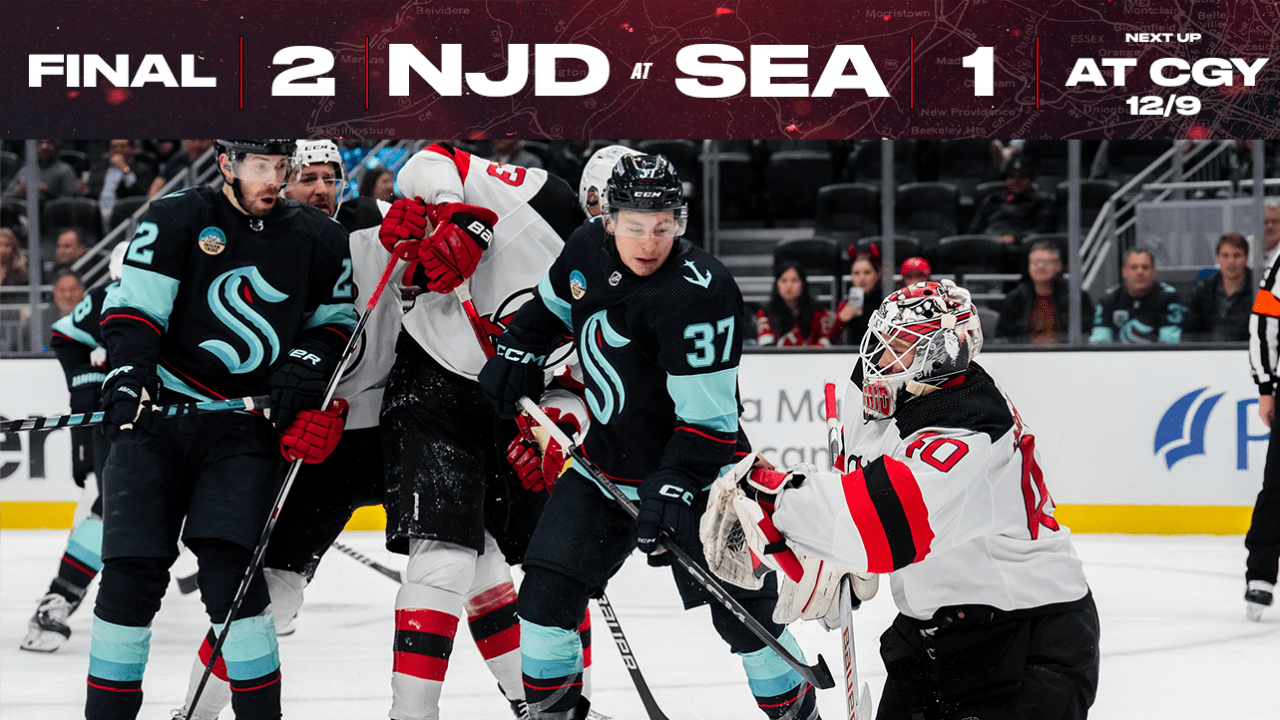 "Finally, we found a way to win," Palat said of the tight game where they protected a lead for over 30 minutes. "We've got to be comfortable with those types of games. Schmid stood on his head. It wasn't our best but we need to win those types of games."
Devils head coach Lindy Ruff was happy with what he saw, despite the team giving up 39 shots. 
"We did a good job of staying inside. First two periods, besides a couple turnovers on puck play just inside the blue line we defended really well," he stated, adding that he liked what he saw from his goaltender. "Solid performance. Helped us win a hockey game. There's a couple times they could have gained some momentum but he made some saves for us."
Akira Schmid liked how his team played in front of him.
"We made some timely blocked shots," said Schmid. "Most shots came from the outside. Once we got inside they did a good job getting sticks on it or clearing rebounds."
After a back-and-forth opening period, the Devils struck for the game's first goal. Nico Hischier sent the puck cross-ice to John Marino at the right face-off circle. His blast was redirected in front by Ondrej Palat to make it 1-0.
"Good play by Nico and Johnny," said Palat. "Great pass to me and it hit my skate. Lucky enough, it went in."
Shots on goal after one were 10-7 for Seattle.
Devils had a series of chances in the opening few minutes of the second period but could not convert. Alex Holtz had the puck at the top of the crease and goaltender Philip Grubauer out of position but the puck just wouldn't go in.
The Kraken tied the game seven minutes into the second. Alex Wennberg from behind the net spotted Tye Kartye in front at the hashmarks and Kartye quickly fired it past Akira Schmid.
Two minutes later, the Devils regained the lead. Jesper Bratt took the puck around the Kraken net and found Simon Nemec between the circles. Nemec made no mistake, whipping the puck in for his first career NHL goal.
"I didn't think I did a celly or something," smiled Nemec. "I didn't look happy but I was."
Nemec added that he was very happy with how he played overall in this one. 
"It's good for me to play big minutes. I didn't expect it. The coaches trust me. I feel good in this role and I try to do my best."
Ruff really liked what he saw from Nemec on the night. 
"Another strong game," said Ruff. "He was able to jump in, find a lane and get a shot. His hockey sense and ability to pick the right time has been good."
"First goal is always something you'll remember forever."
Erik Haula was called for tripping with 8:42 to go in the second, giving Seattle its first power play but it only lasted six seconds before Kailer Yamamoto was whistled for slashing.
After 40 minutes, shots on goal were 22-14 for the Kraken.
Through the first nine minutes of the final frame, the Kraken had five shots and the Devils had none. Brendan Smith then took a penalty to give the Seattle power play a chance to tie the game.
Devils killed off the penalty but by the time the minor had concluded, shots on goal were 10-0 for the home side in the third.
With 4:24 to go in the third, Brian Dumolin tripped up Palat along the boards in the Kraken zone to give the Devils power play a chance to take some time off the clock. Unfortunately for the Devils, the best scoring chance on the man advantage went to Seattle who had a two-on-one. Schmid managed to bat away a wrist shot from Jared McCann at the right face-off circle.
Shots on goal in the third period were 17-3 for Seattle; 39-17 in the game overall.