Owner-opposed landmark application filed for South Park Hill home
In September 2022, a nearly century-old home in South Park Hill sold for the first time since the 1950s.
The new owners paid $2.5 million, records show — for the land. They'd like to demolish the structure and build something much larger, plans indicate.
But a handful of Denver residents are pushing to mandate preservation of the home.
The property in the 5000 block of E. Montview Blvd., along one of the neighborhood's stately corridors, is Denver's latest setting for an owner-opposed landmark application. Three women who live nearby, with the help of the nonprofit Historic Denver, submitted the application earlier this month.
"If this home is capable of being designated as a landmark, anyone buying or selling a home in Denver should be concerned," said Mark Rinehart, who owns the home with his wife.
The application comes months after the Denver City Council approved an owner-opposed landmark application for just the second time ever. A subsequent lawsuit filed by the owner of that home in City Park West, a developer who hoped to build apartments, was recently paused.
Records show that Mark and Marianne Rinehart bought the two-story, 3,200-square-fot Park Hill home through a trust last year. Prior to that, another couple, now deceased, had owned it since 1959. The home is fenced off and unoccupied.
Mark Rinehart is a founder of Legal TV Leads, which helps personal injury attorneys with television advertising, according to his LinkedIn profile. He previously worked in advertising for Denver's Fox31/KDVR.
A contractor working for the couple requested a demolition permit over the summer, records show. Following a regular process, city staff that reviewed the demolition request set aside time in case anyone wanted to lobby the city to name the structure a landmark.
Landmark designation effectively prevents demolition of a structure. The city generally sees a handful of owner-opposed landmark applications a year. Most don't result in designation, but in some cases the owners and preservationists reach some sort of compromise, like in the case of the Tom's Diner building along Colfax.
Owner-opposed landmark designation applications must be filed by at least three Denver residents. The one in Park Hill was filed by Margaret McRoberts, Trish Leary and Bernadette Kelly. Each indicated they live within a mile. Kelly and the CEO of Historic Denver, which helped draft the application, did not respond to separate requests for comment Friday.
The home dates to the mid-1930s. The applicants pointed to the home's previous occupants, prominent location, architectural style and original homebuilder as reasons to preserve it.
The original residents were Harry Eugene Huffman and his wife Christina Mae. Huffman owned and managed movie theaters in the Denver area, according to the applicants. He later moved to the "Shangri-La" mansion he built at 150 S. Bellaire St. in Hilltop.
The Park Hill house was then owned by Robert and Betty McClennan Hawley. He was a lawyer, and she was a socialite and philanthropist, according to the applicants. Then came Universal Tractor Co. owners Alston McCarty and his wife Ann, who had the property for more than 60 years. The home was sold to the Rineharts after their deaths.
The home exemplifies the "simplified Italian Renaissance Revival" style, and was built by Douglas M. Sugg, according to the applicants.
"The home has been a prominent and familiar building along Montview Boulevard for over 89 years," they wrote.
Denver's landmark process only takes into account the exterior of a structure. Reached by BusinessDen, however, the first thing Rinehart did was email photos of the interior of 5013 E. Montview.
The photos show cracked walls and stained, deteriorating ceilings. The roof was not properly maintained, Rinehart said, which resulted in leaks and mold. The electrical system needs to be replaced, he said. The foundation has settled. An addition isn't level with the rest of the home.
"As you can see from the pictures, it would take considerable work and expense to make the home safe to live in, much less structurally sound," Rinehart said by email. "Because of the roof issues and water damage, I don't even know how much of the original structure could even be salvaged."
Plans submitted to the city earlier this year indicate the Rineharts want to build a new two-story brick home on the 0.43-acre lot. It would be about 7,500 square feet counting finished basement space, plans show. An outdoor pool was initially proposed, but later nixed.
Rinehart said nothing has been finalized, but the goal is to build a "forever family home" that "fits the character of the neighborhood and is consistent with the beautiful homes around it." The family has lived elsewhere in Park Hill for over a decade.
Denver's process for owner-opposed landmark applications requires those seeking preservation to attend mediation sessions with the property owner before filing. Three sessions were held, but the two sides "were unable to come to an agreement on a compromise between complete demolition and preservation of the original contributing structure," according to the application.
Even if the physical condition of the home isn't considered, Rinehart said he doesn't think the home is worthy of being a landmark.
"It was built as a spec home by a home builder who was not well known for any style of architecture or unique home building qualities, and was lived in for a brief moment in time by someone who ultimately built a much more notable home in Denver: the Shangri La house," he said.
The application will be reviewed by Denver's Landmark Preservation Commission, which will decide whether to send it to the City Council for a vote.
Another owner-opposed landmark application could come in soon. Three individuals, including a Historic Denver employee, have signaled they might submit one for the home at 3601 E. 26th Ave., which faces City Park Golf Course in the Skyland neighborhood. They have until Nov. 27 to do so.
This story was reported by our partner BusinessDen.
Get more real estate and business news by signing up for our weekly newsletter, On the Block.

Should the Broncos try the air attack again in Week 14?
Sure, relying on Russell Wilson's arm didn't work last week for the Denver Broncos. However, is the passing game the best way to attack the Los Angeles Chargers in Week 14? Cecil Lammey and Andrew Mason break it down on Orange and Blue Today.
Denver father left paralyzed after shooting near Rocky Mountain Prep
DENVER — A Denver father is now fighting to walk again, after he was shot four times by a teen outside his son's school, Rocky Mountain Prep.
Duran had just picked up his 9-year-old son when he saw a 15-year-old boy chasing another child with a gun.
"I approached him rolled down my window and said, 'Hey, man, do you have a gun?'" said Angelo Duran.
Duran then chased the teen into a Pizza Hut parking lot. When he attempted to ask the boy to hand over the gun, he was shot.
Duran suffered injuries to his bladder, spleen, lung and spine. He collapsed to the ground, unable to walk and called 911 from his Apple watch.
"When he shot me, the first thing I did was try to spring my body back up to keep chasing," said Duran. "But only the top half of my body worked."
After receiving emergency treatment, Duran woke up in the hospital, where he found out he was paralyzed from the waist down. Despite losing the ability to walk, Duran said he was glad to step in and try to keep his child's school safe.
"The one thing that was in my heart was, 'I need to protect the children, even if they're not my children,'" he said.
Since the incident, the shooter was arrested and is now charged with attempted murder. However, Duran said that he plans to ask the judge for leniency in the case, saying he's forgiven his shooter.
He cites his faith in God as the reason to ask for a lesser sentence.
"I don't see him as my enemy, he's not the person that took my legs from me," said Duran. "He has his own identity and he isn't a murderer."
Duran said he's hopeful he'll walk again and is considering options like stem cell therapy to help in his recovery. A GoFundMe has been set up to help pay for his medical expenses.
---
The Follow Up
What do you want Denver7 to follow up on? Is there a story, topic or issue you want us to revisit? Let us know with the contact form below.
Denver moves 100 people off the streets into transitional housing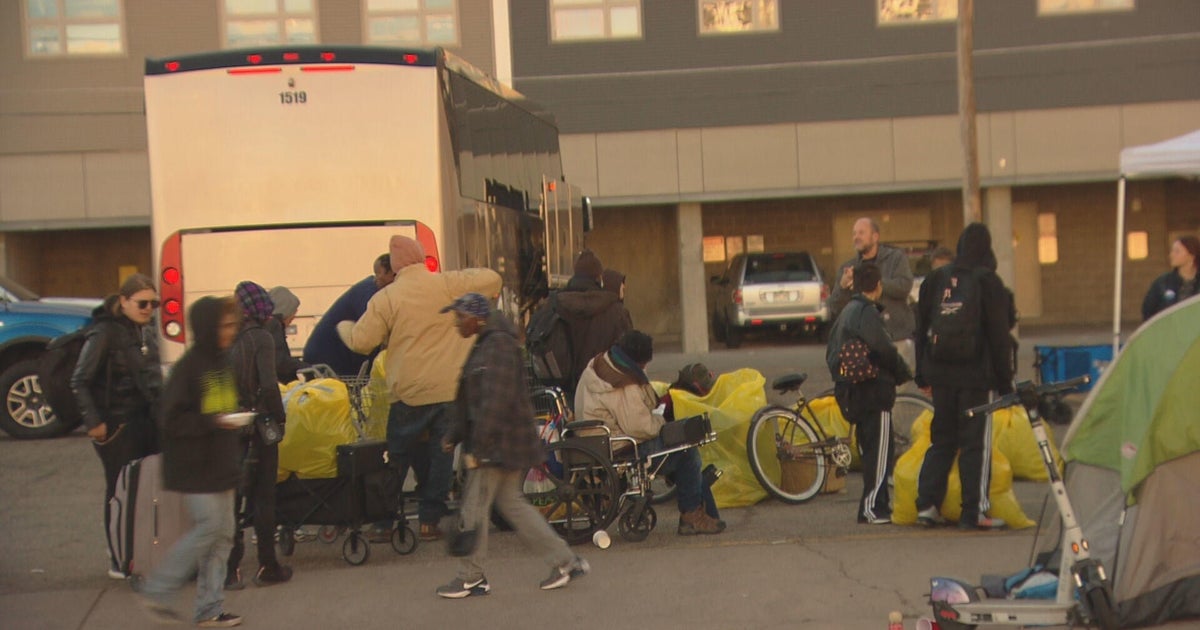 The City of Denver has moved 100 people off the streets and into transitional housing at a hotel on Quebec Street. Thursday's move is all part of Denver Mayor Mike Johnston's commitment to get 1,000 people off the streets and into some sort of housing by the end of the year. 
The city is promising to provide services to help people moving into the hotel, the former DoubleTree hotel at 4040 Quebec Street, from the encampment at 20th and Curtis and help them find permanent housing. 
Denver City Council member Shontel Lewis has also made finding solutions part of her mission. Johnston said Lewis has helped him understand the need to change how homeless encampments are viewed and discussed. 
 Denver City Council to decide whether to extend local disaster emergency declaration on homelessness for a fourth time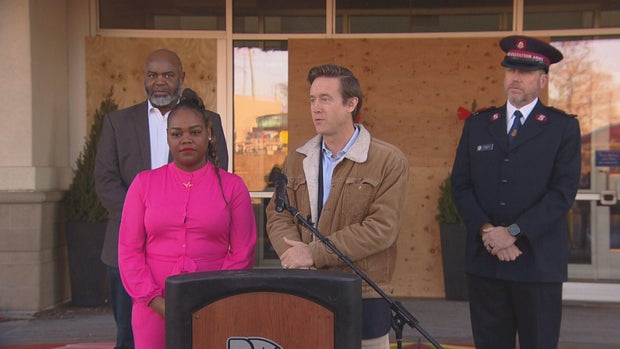 "This is a resolution of an encampment or sometimes we'll call it a closure which is as Councilwoman Lewis so elegantly said before the sweep… it was a move to where? It was a move to nowhere. These are actually closing encampments because you're actually moving folks into housing. So maybe this is the gold standard of what we want to do with all encampments is to resolve them," said Johnston. 
Johnston said since he made the declaration about moving people off the streets, about 500 have made the move thanks to the services provided. Johnston intends to spend about $48.6 million on the plan.   
 Denver Mayor Mike Johnston outlines funding for plan to get 1,000 off the streets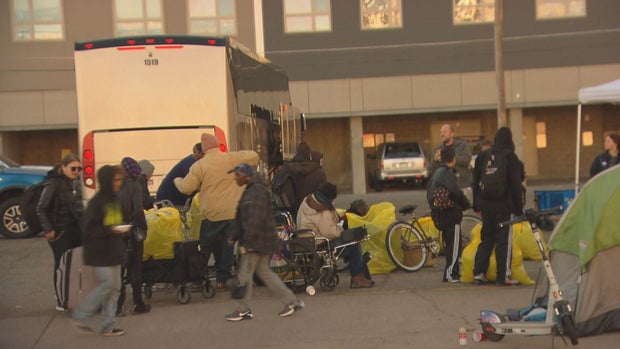 Not all communities are so welcoming to transitional housing options. Last month, Johnston announced that the micro-community planned for 5500 East Yale Avenue in the Holly Hills neighborhood will not move forward after major pushback from residents.  
Some people living in the Overland neighborhood have also expressed frustration about the micro-community planned for 2301 South Santa Fe Drive, which is moving forward as a "low-barrier" site meaning those who live there won't have a sobriety requirement. 
Thanks for reading CBS NEWS.
Create your free account or log in
for more features.