Denver Deluxe Returns — Q&A With Gastamo Group Chief Vision Officer Peter Newlin – 303 Magazine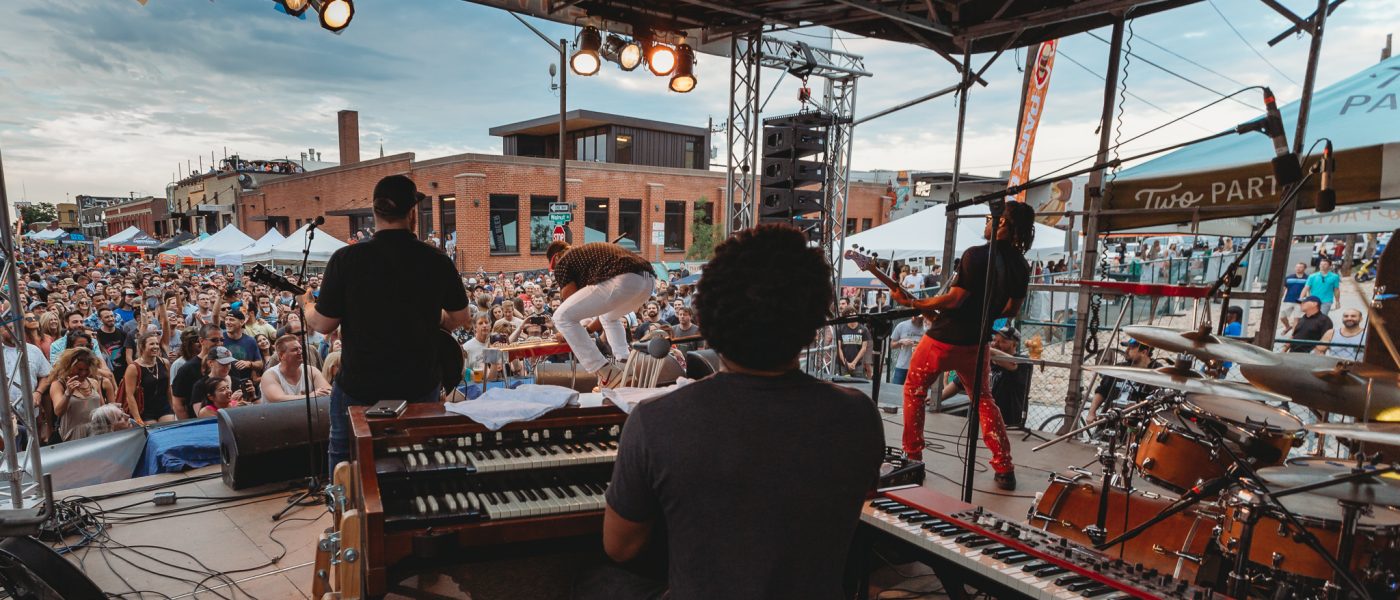 Denver Deluxe Festival is returning this weekend after 4 long years. The festival — which is taking place Saturday, September 30th in front of Park Burger in RiNo — will be a massive celebration of all the music, art and food that makes Denver such a beautiful place. The event is sponsored by New Belgium Brewing and presented by Park Burger and will feature live graffiti painting, a plethora of incredible food and a huge lineup of artists both local and national. Plus, it's all for a great cause. 100% of the proceeds will benefit Colorado UpLift, a non-profit dedicated to investing in Colorado's youth to ensure that they lead rich, healthy, successful lives.
The event was organized by Gastamo Group, a restaurant group composed of some of the most recognizable names in the Denver food scene. 303 Magazine spoke with the Group's Chief Vision Officer, Peter Newlin, in order to learn as much about Denver Deluxe Festival as possible.
READ: Our Favorite Sets From Meow Wolf's Vortex Festival
303 Magazine: To start, could you explain Gastamo Group and your role within it in your own words?
Peter Newlin: Gastamo Group is one of Denver's most beloved restaurant groups and is made up of brands such as Park Burger, Perdida, Homegrown Tap & Dough, Lady Nomada, and Park & Co. As Chief Vision Officer, my role focuses on growth, development and restaurant design. I've always held the concept of community near to my heart and I strive to build stores that enlighten the communities they have the privilege to operate within.
303: Denver Deluxe is a celebration of all the best aspects of this city. Could you speak a little about what the Denver art, music and food community means to you?
PN: It means so much to me and the whole Gastamo team to create an atmosphere that welcomes musicians and artists to join us in celebrating the beautiful city of Denver.
I've always been a believer that you need to spend 10-15% of your time focusing on your passion, filling your heart and keeping that cup full. Denver Deluxe is a perfect example of that. It's been amazing to bring Colorado companies together to promote a 100% non-profit event and to show the world that our small restaurant team's passion can accomplish such an incredible community-oriented event for our city.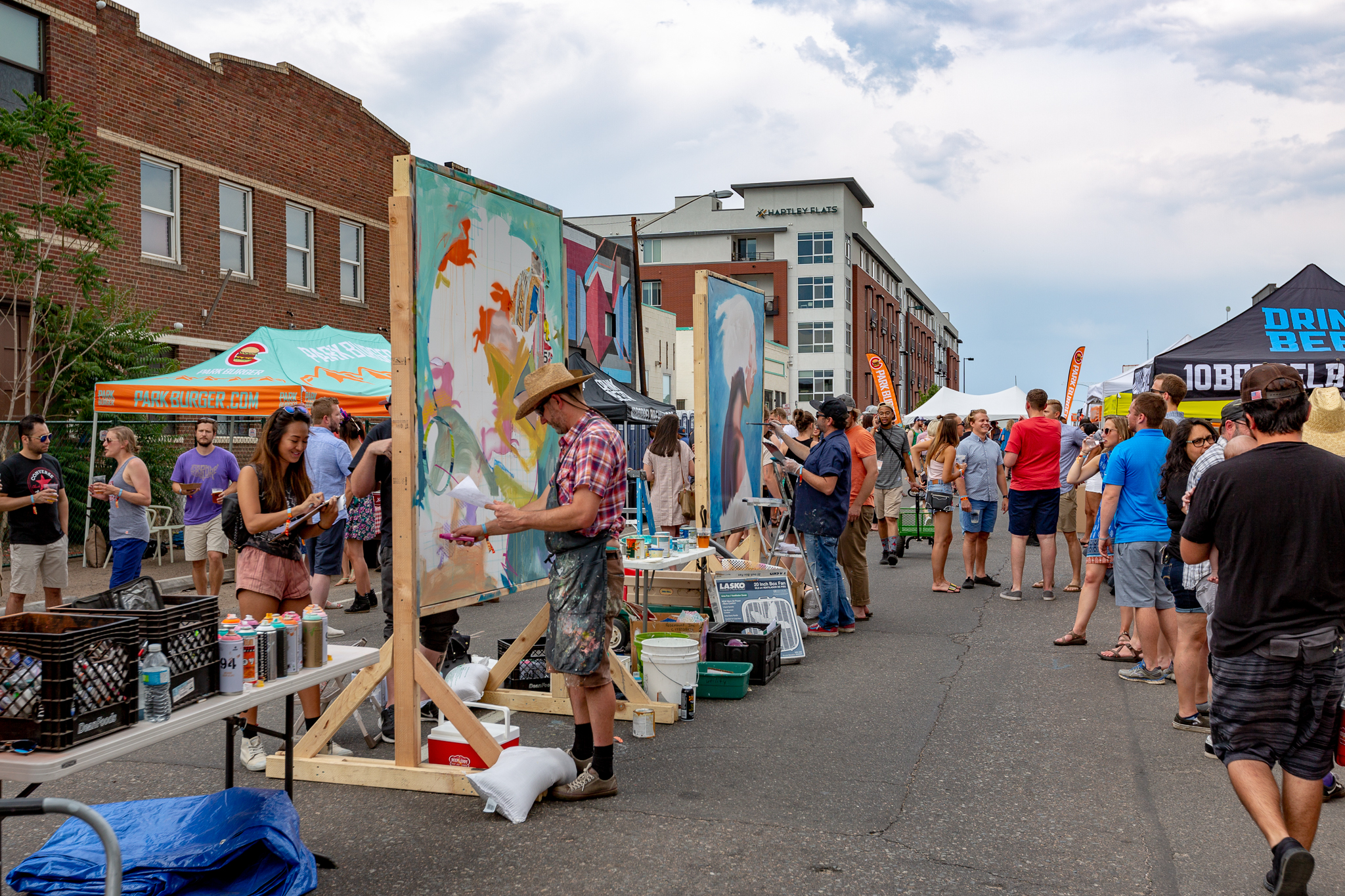 303: What would you say has changed since the first Denver Deluxe? What can new and old attendees expect?
PN: This is our 5th Denver Deluxe festival. We took a four-year hiatus since our last event in 2019. Our first Denver Deluxe was in 2016. Since the first Denver Deluxe, we've gained more insight into how we can make this festival better and better each year.
Attendees can expect an epic lineup of musical talent and the core of the festival is and always will be about highlighting the amazing art community we have in Denver. This is the first year we have ever partnered with Colorado UpLift, which is a testament to our investment in the youth of Denver.
Our final performance at the festival this year will be with Joe Purdy. Years ago, I remember driving from Augusta to Charleston for my long road trip back to school and I would blast Joe Purdy the whole car ride. Having him perform this weekend brings me back to not only listening to him but really feeling his music and the sounds that inspire me. It truly is so special to have him play this beautiful final set to conclude the show.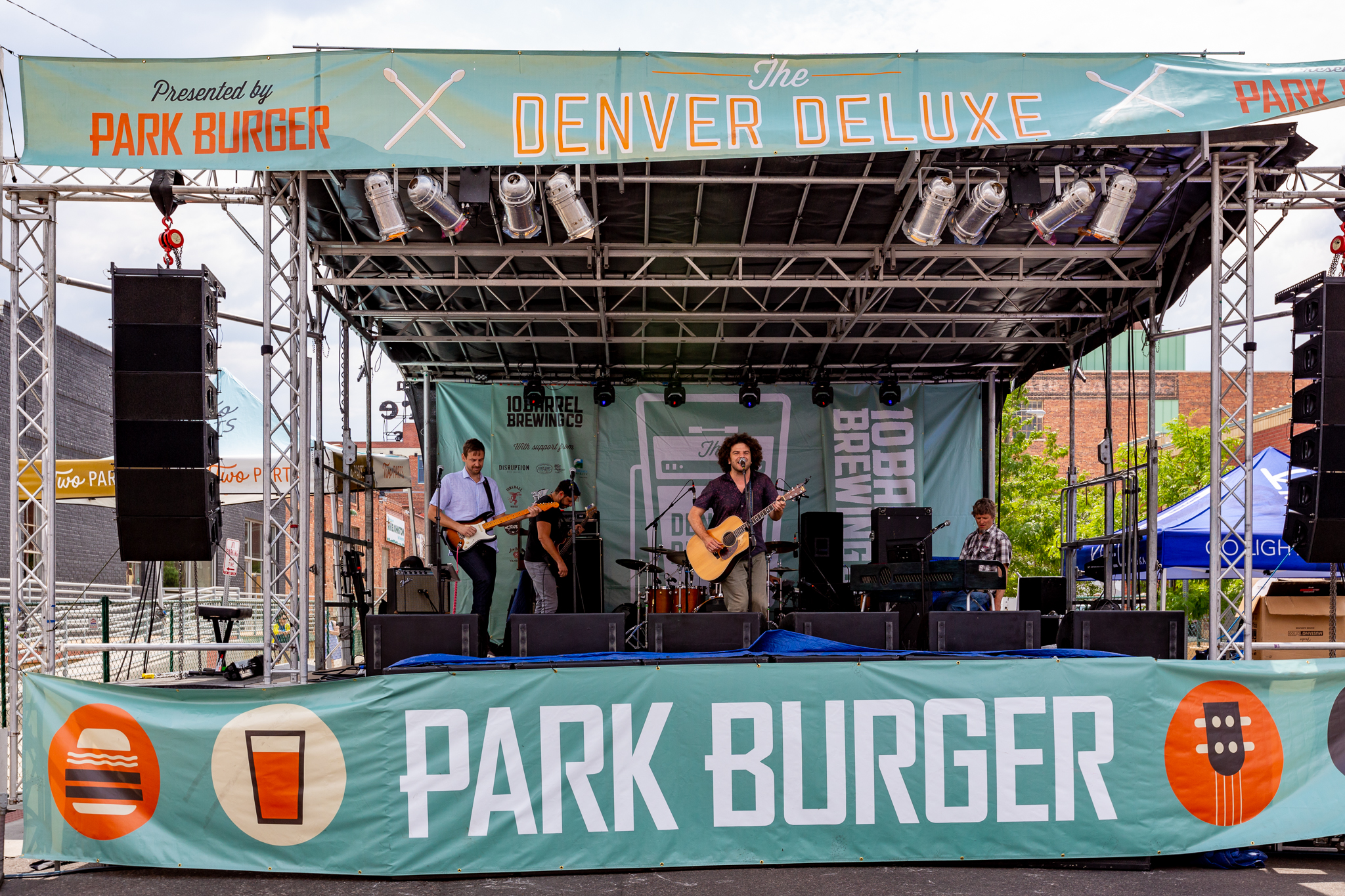 303: I'm interested to know a bit more about your charity partner, Colorado Uplift. Could you tell us about the organization and why you've chosen them as your partners?
PN: Colorado UpLift is an amazing organization, and they are so important to the Denver community. Their mission is to build long-term, life-changing relationships with urban youth, equipping them to thrive and contribute to their community. They place such a big emphasis on investing in the youth of this city and our mission aligns with theirs to put the youth first and to create this all-day event in the heart of the city for them.
303: The music lineup is quite eclectic, a mix of some hometown heroes and artists that may not have originated here but have become beloved in Denver nonetheless. Can you tell us a little bit more about it? 
PN: It has always been important to bring in all different genres of music and to curate a day filled with excitement. There will be performances ranging from reggae to underground to country to punk. Something for everyone! Our lineup this year is filled with amazing talent. We have folks from across the country as well as local legends from right here in Colorado. The schedule includes Langhorne Slim, Josh Meloy, Jade Bird, Mihali, Ballyhoo, Rob Drabkin, The Orchestrator, Fresh Fruit!, Kenny Cornbread, Joe Purdy, and Erin Stereo.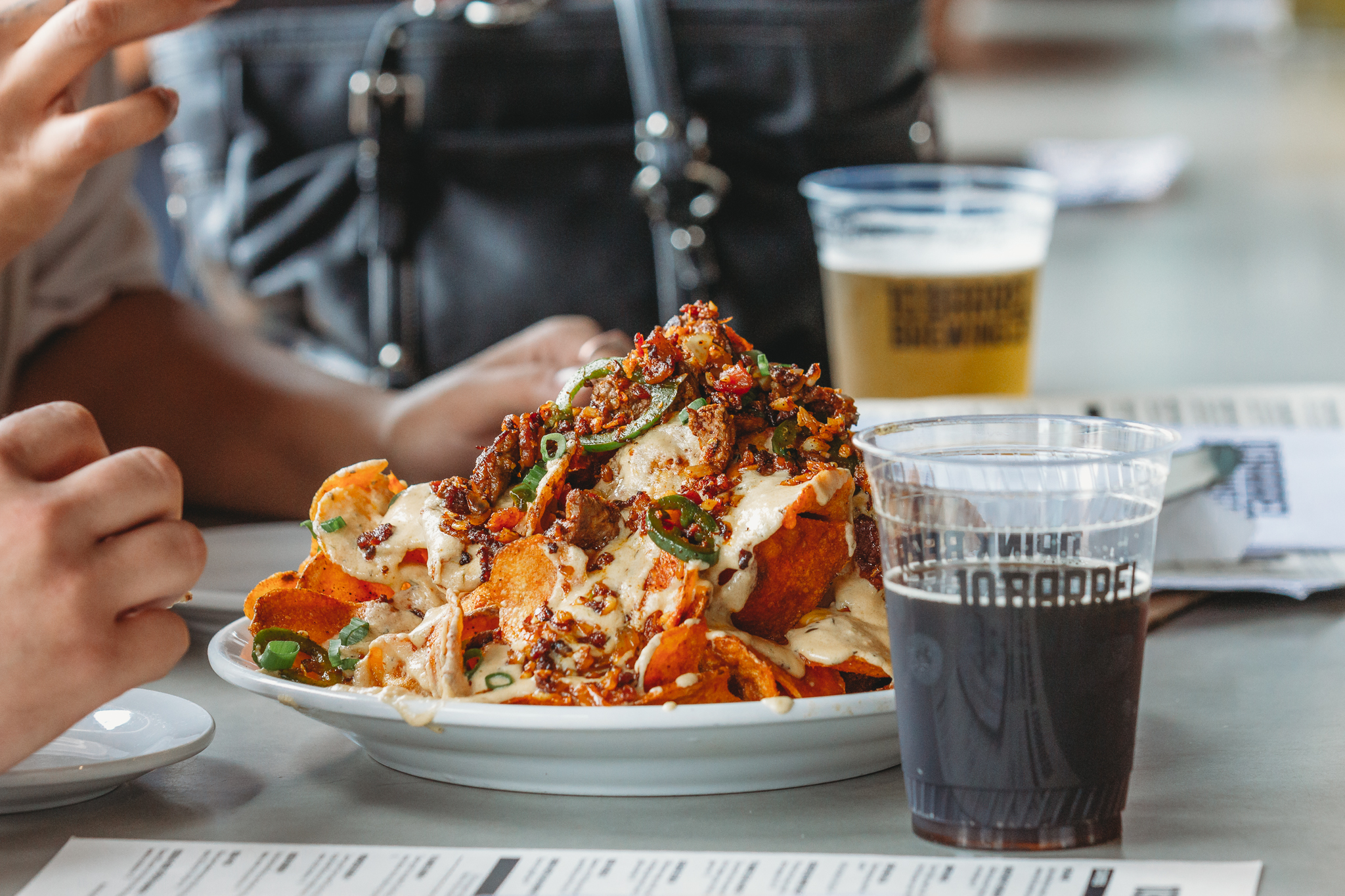 303: Finally, what are you most excited about this year's Denver Deluxe?
PN: There are so many things I'm excited about! First, I'm stoked about the lineup. I think seeing the team come together and join in on the celebration will be fantastic as we watch the community dance together in the street.
It's also amazing how many Denver businesses are involved in this whole event. We have 23 local partners who are bringing this festival back. This wouldn't be possible if it wasn't for all these companies that have this incredible commitment to Colorado.

Keeler: Deion Sanders, CU Buffs can do so much better than Pat Shurmur calling plays in 2024
The only way Pat Shurmur reaches the College Football Playoff next winter is if a pal buys him a ticket.
Deion Sanders? Shedeur Sanders? Travis Hunter? The Buffs should be beating prospective offensive play-callers off with a stick. Not sticking Shedeur with another season of Pencil Pat pushing the buttons.
Yet when USA Today asked Coach Prime Monday if Shurmur, who put Teddy Bridgewater on a stretcher and Drew Lock in purgatory, would return as CU's offensive coordinator, this was Sanders' reply:
"Yeah," Coach Prime said, "most likely."
Lordy, the man's interviews for the "Coach Prime" TV show that debuts later this week must be pure gold. Because his offenses are anything but.
Sanders took the keys from Sean Lewis and handed them to Shurmur around Halloween. CU hasn't won a game since.
Only three Pac-12 teams scored fewer points than the Buffs did — 20.25 per game — after Nov. 1. And Stanford, Arizona State and UCLA still averaged 2.6 league wins, or more than twice what CU wound up with once the dust settled.
Prime can do better. Can't he?
I mean, yeah, half of a crummy offensive line has to be replaced on the fly. But the core pieces at the skill positions, if healthy, look sterling.
Shedeur Sanders was a one-man offense last year. In 11 games, he broke CU's single-season passing yardage standard. He was a touchdown toss away from tying the single-season mark there, too. He's got an NFL arm with NFL shoulders, connected to an NFL head.
Surely, there's another Sean Lewis type out there — a young, aggressive play-caller who's just itching for a chance to help No. 2 smash records to his heart's content. Someone begging for a chance to work with one of the top returning signal-callers in the country. For a chance to work with Hunter, college football's most gifted superfreak.
Good offensive coordinators should be banging down athletic director Rick George's door right now. If they aren't, is it because they know something we don't?
The Prime Plan has always been aimed at Year 2. New conference. New hope. The revamped Big 12 is imminently winnable, a hoops league stuffed with football middleweights. A perfect final ride for The Chosen Ones — Shedeur, Shilo and Travis — together in Buffs gold. A chance to push every chip to the middle of the table.
So why is Papa Sanders recycling this one?
The cynic would say No. 2 is No. 1 when it comes to the CU offense, and retaining Shurmur offers the added bonus, in theory, of making Deion's son even more attractive for NFL scouts in advance of the '25 draft.
Shurmur brings a long NFL track record to the table, even if that record has more wild twists than Wolf Creek Pass. Perhaps Pops wants Pencil Pat teaching Shedeur a pro-style offense using pro-style terms at a pro-style clip.
Although wouldn't Byron Leftwich bring those same NFL bona fides, without all that Broncos baggage?
Whatever Shedeur wants, Shedeur gets. If a conflict emerges between one of Sanders' children and a coach, which one do you think Coach Prime is most likely to side with, consequences be damned?
"Pat and I communicate really well," the elder Sanders said following a season-ending loss at Utah. "Pat and Sean communicated really well. Pat and Shedeur communicate really well. So I think he did a great job. I really did."
Twenty points per game? 0-4? Great?
Ask yourself this: Which coach would you rather have out on the recruiting trail preaching the gospel of Prime? Lewis, a 37-year-old who kept a PlayStation 4 in his office at Kent State for players to come in and use? Or Shurmur, who turns 59 next April? And who said two years ago, in front of a pack of NFL reporters, "I'm not a very social-media savvy guy."
Sanders is on his phone selling everything to everyone, all the time. Shurmur thinks TikTok is the sound a watch makes after you wind it. What could possibly go wrong?
Yes, the staff is in flux, a remake-in-progress. Yes, a lot figures to change over the next eight or nine months. But the Buffs already lost a '24 QB commitment with Lewis' departure. Former defensive ends coach Nick Williams, one of CU's most respected recruiters, just left the Buffs for the same job at Syracuse. Tim Brewster, another bag man, took his shouting to Charlotte.
And have you looked at CU's fight card for next September?
Best take care of business against North Dakota State in that home opener, kids. Because then it's at Nebraska on Sept. 7, followed by a visit to CSU on Sept. 14. Even with a 12-team College Football Playoff field, those non-conference losses can come back to bite you on the backside. Unless you're Nick Saban.
Asked Monday about the CFP next December, Sanders told 247Sports.com that "we plan on being in that situation."
With Pencil Pat calling the plays?
Best plan for 6-6. Most likely.
Father's "straight pride" flag lawsuit against Denver Public Schools could succeed in court
A lawsuit filed in the Colorado District Court by one Denver Public Schools father alleging his two children have been denied their First Amendment rights to have a "straight pride" flag in school may stand a chance in court.  
"This is not a groundbreaking lawsuit. This is just a controversial lawsuit," said David Lane, a civil rights attorney based in Denver.  
CBS News Colorado has been following this lawsuit closely, which was first filed back on Nov. 10 by two Washington D.C. lawyers, Mike Yoder and ChadLaVeglia. The lawsuit argues Nathan Feldman, a father of two children attending the K-8 Slavens School in Denver, was denied being able to put up a cisgendered, heterosexual flag at school. He says a "straight pride" flag represents his children's beliefs and should be allowed on campus in the same way LGBTQ+ flags are allowed.
Parent sues Denver Public Schools for his children's right to have "straight pride flags" displayed in school

A spokesperson for LGBTQ Colorado sent the following statement in response to the lawsuit: 
A Pride flag is not meant to be exclusive – it is designed to be inclusive. It is meant to draw attention and humanity to people who historically have been considered "illegal", ostracized, excluded, and for too long quiet victims of discrimination and violence. 
A Straight Pride Flag speaks "us vs them" wherein a Pride flag lifts up an "all of us" dynamic that recognizes the too often quiet and quieted LGBTQ+ community. 
This lawsuit has riled up a lot of discussion and concern on social media, especially among the Slavens School community. Slavens' parents created a change.org petition supporting the school's teachers and inclusivity and calling for Feldman to stop the lawsuit.  

"People are under the mistaken belief that offensive speech or hate speech is not protected speech. The U.S. Supreme Court has said the government doesn't get to choose and decide what is offensive, what is not offensive," said Lane. "If they're going to allow any political speech, they're going to have to allow all political speech of a related nature." 
Lane states DPS, a government-funded school, is required to allow this expression of speech.
"As much as I may disagree politically with his position. I think First Amendment case law mandates that this school either eliminate LGBTQ flags and all flags of that nature or they allow him to fly whatever flag he wants," said Lane. "He is absolutely correct that this is a First Amendment violation. 
A district policy established back in January 2020,  supports the right of employees to post "rainbow flags or other signs of support for LGBTQIA+ students or staff." 
Lane, however, argues this policy cannot prohibit other forms of expression under the First Amendment.  
"A smart school district will either say, no we're not advertising political beliefs regarding sexual orientation in our schools," said Lane. "Or what's going to happen here is that if Denver loses this lawsuit, which they will, taxpayers are going to be on the hook for paying attorney's fees to these D.C. lawyers who filed the suit." 
As of today, a spokesperson for Denver Public Schools says they still have not been served with the lawsuit.  
Neither Feldman nor his attorneys have responded to multiple requests for comment.  
What happened to the musical rocking chairs outside the Denver Art Museum?
Where'd the multi-colored musical chairs go? We asked the museum and got an answer.
There once were 20 multi-colored musical rocking chairs that sat comfortably in the plaza just east of the Denver Art Museum's entrance.
Originally introduced in 2017, the piece known as "La Musidora" was so popular that the museum decided to bring them back three more times.
A Denverite reader noticed this year that they are gone and asked us to find out where they went. The short answer: they've been recycled.
"Museum visitors and our community actively enjoyed La Musidora, but the chairs and the materials they were made with could not sustain one more year of use and exposure to the elements," said DAM spokesperson Andy Sinclair.
The Mexico City-based designers Esrawe + Cadena envisioned that the woven plastic musical rocking chairs to be an ephemeral, one-time piece to be used during the summer.
However, as a result of positive feedback following the 2017 season, the chairs were seated by the DAM for three additional summers in 2018, 2019 and then again in 2022 until they were "de-installed, disassembled and recycled" at the end of last year's season.
Over the years, the Mexico City-based design duo has kept a close working relationship with the DAM.
DAM commissioned Héctor Esrawe and Ignacio Cadena to design the colorful, interactive 90-foot long installation on June 30, 2017. Inspired by urban furniture in the city of Mérida, Yucatán, the designers collaborated with weavers in Mexico City to create chairs made to be a metaphor for a "marimba" or xylophone that produced sound individually or in collaboration with strangers as a way to "activate a collective consciousness."
Years later, the pair returned to help design layouts for interactive spaces in the other parts of the museum.
Fans of their work can still experience their designs in the museum's Creative Hub, designed top-to-bottom by the duo. Located on the first level of the Martin Building, the more than 5,000 square foot space is for sparking a visitor's imagination through a variety of hands-on artmaking exercises and guided prompts.
And while we're on the topic of beautiful chairs…
Visitors can look forward to the opening of "Have a Seat: Mexican Chair Design Today," an interactive exhibition featuring historical works and contemporary seats designed by 22 Mexican artists represented in the museum's permanent collection. Opening Feb. 18, 2024, people will be able to design their own digital chair using software developed for the exhibition.
And for the serious furniture enthusiasts who can't wait any longer, it's worth checking out "By Design: Stories and Ideas Behind Objects," which features chairs from global designers including a sprawling Yumi Chair made of bent white ash and steel by Denver-local artist and designer Laura Kishimoto.