California Highway Patrol officer fatally shoots pedestrian, sparking investigation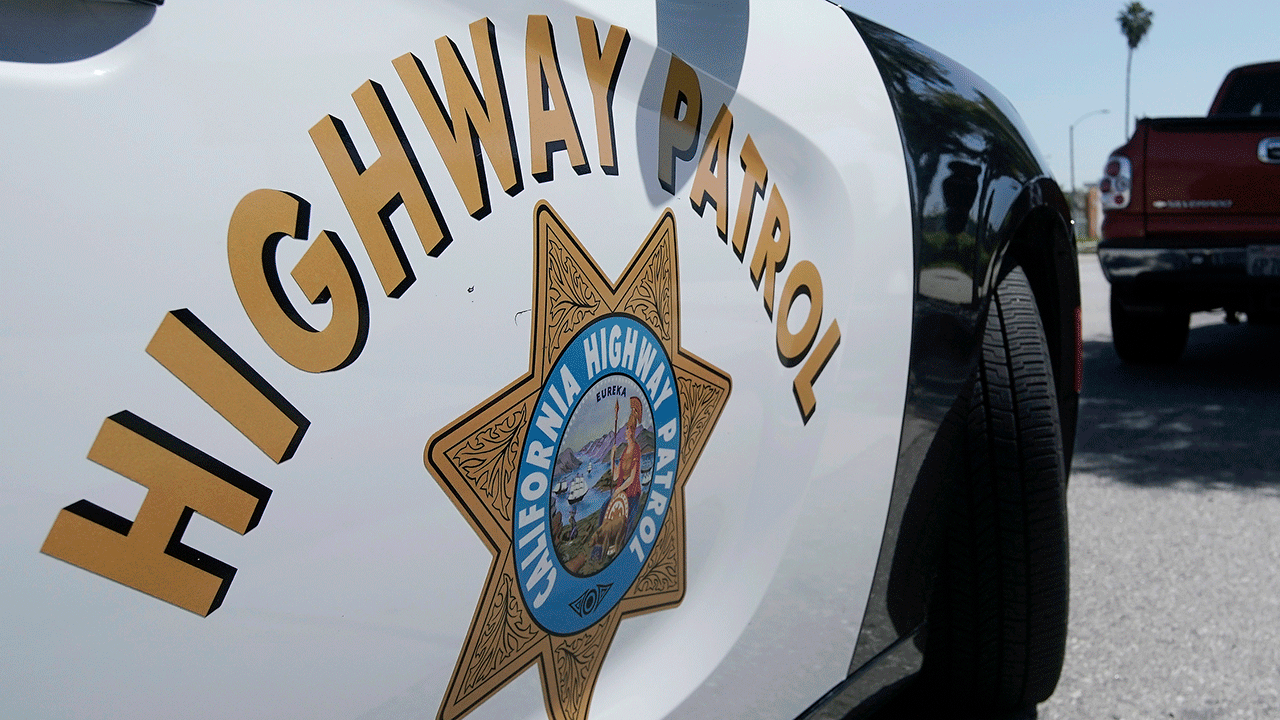 State authorities were investigating Monday after a California Highway Patrol officer shot and killed a man over the weekend in the middle of a Los Angeles area freeway during a struggle recorded on video.
Sunday afternoon's deadly encounter occurred after the highway patrol responded to multiple calls of a male pedestrian walking in westbound lanes of Interstate 105 in south LA County, the agency said in a statement. All traffic in that direction was temporarily blocked.
"During the contact with the pedestrian, a struggle ensued and an officer involved shooting occurred," the statement said.
$7M SETTLEMENT REACHED IN FATAL SHOOTING BY CALIFORNIA HIGHWAY PATROL DURING 2020 TRAFFIC STOP
CALIFORNIA HIGHWAY PATROL OFFICER IN CRITICAL CONDITION AFTER BEING SHOT DURING TRAFFIC STOP
The Los Angeles County medical examiner's office confirmed the person died but did not provide identification, pending notification of family. A cause of death was not immediately released.
The highway patrol referred inquiries about the investigation to the California Department of Justice, which typically investigates fatal police shootings. The justice department confirmed it was investigating, but provided no additional details.
A minute-long video recorded by a bystander and posted on social media begins with an officer on top of another person as the two grapple in the middle of a closed stretch of freeway. It was not clear who took the original video.
As they struggle, a shot is fired and the officer suddenly jumps to his feet while the other man goes limp on the pavement. The officer immediately fires at least four shots at the prone man, the video shows. For the remainder of the clip, the officer keeps his gun drawn while the man lies motionless.
CALIFORNIA WOMAN'S MURDER COMMITTED BY HIGHWAY PATROL OFFICER HAUNTS FAMILY 36 YEARS LATER: 'A DEVIOUS SOUL'
Ed Obayashi, a use-of-force expert who investigates police shootings for law enforcement agencies in California, cautioned against jumping to conclusions from the video alone.
Obayashi said investigators will want to know why the officer approached the pedestrian without a partner or other backup nearby. "They were able to close the freeway, so presumably there was law enforcement in the area," he said.
Obayashi said the investigation will focus on whether the man was armed and why the officer felt the need to shoot after standing up and disengaging from the fight.
"Was there a knife? Or a stun gun?" Obayashi said investigators will ask. "We don't know what kind of threat this officer perceived."

Pickup truck strikes 3 people, 'seriously' injuring them ahead of Christmas parade in California
Multiple people were seriously injured after a truck backed into them moments before a Christmas parade in California was set to begin Thursday night.
A Ford F-150 pickup was reported to have hit three people at around 5:30 p.m. along the parade route in Downtown Bakersfield, according to the Bakersfield Police Department.
"BPD is conducting an investigation at H St and 21st St which is affecting the original parade route. The Parade Marshall is working to see if rerouting the parade is an option," the Department posted on X.
The three pedestrians were rushed to a local hospital in serious condition.
The truck backed into a crowd of partygoers waiting for the parade's 6 p.m. start time, Vice Mayor of Bakersfield Andrae Gonzales revealed.
"What we know is at least 3 are seriously injured, after a truck backed into a crowd of parade-goers on 21st and H Streets. The injured have been taken to a nearby hospital," Gonzales wrote on Instagram, adding, "Lots of misinformation circulating."
Police say they have arrested the pickup truck driver, and the scene remains under investigation. 
There is no threat to public safety, the department said.
Parade officials, however, continued with the Christmas parade as they pushed back its start time on an alternate route.
Bakersfield is about 120 miles north of downtown Los Angeles.
This is a developing story
California Cities Cite Historic Preservation to Block Development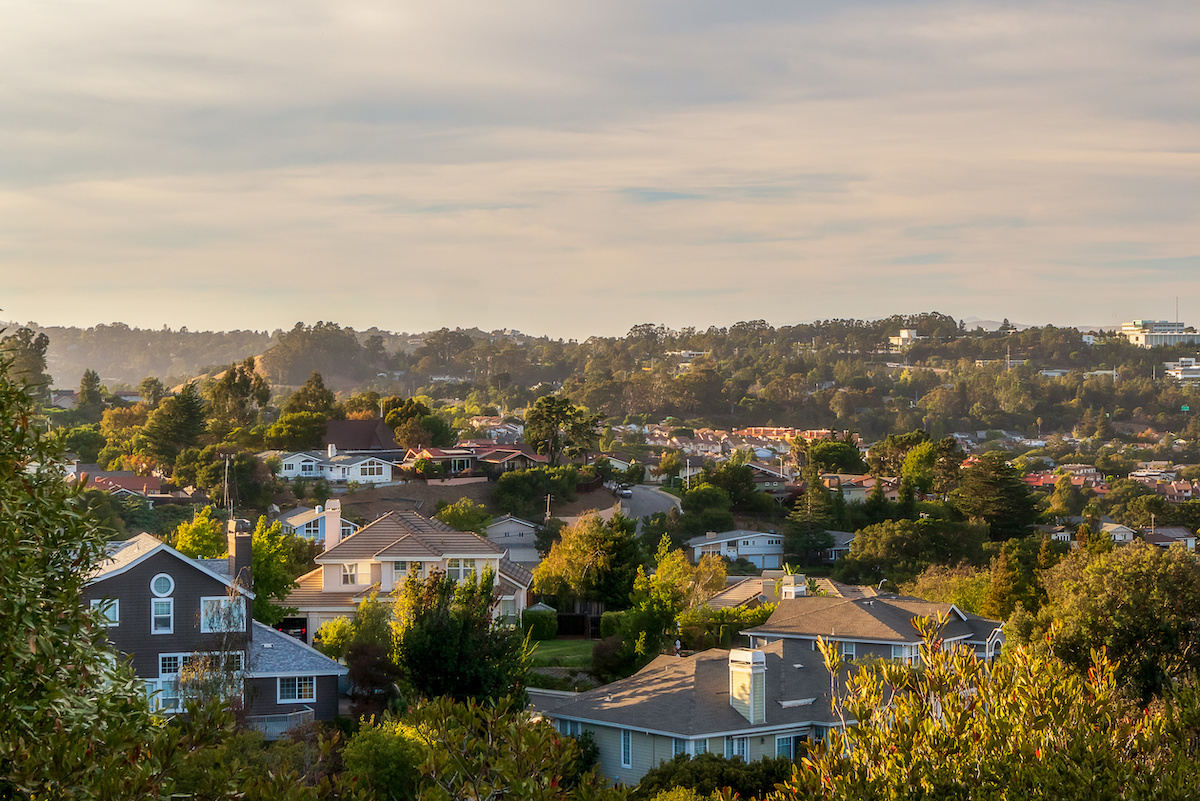 Are California property owners using historic preservation as a way to prevent new development? "It turns out, even a parking lot can be deemed historic — if your city's local historic preservation committee is amenable to it," writes Kate Talerico in The Mercury News.
As Talerico explains, cities can apply for national or state designations. "Cities also have the power to create their own historic preservation ordinances, which allow them to create custom standards for what can be designated as historic, and how those historic districts or sites should be regulated."
Since the state cracked down on its housing production mandates, some California cities have come up with novel ways to block development. "Berkeley's Landmarks Preservation Commission, for example, declared a parking lot historic because it might contain Native American artifacts beneath its surface, which stalled a developer's plans to build an apartment on the site."
Talerico adds, "More recently, in San Francisco, possible historic designation of an empty 1970s movie theatre may determine whether a proposed 2,900-unit housing development can move forward."
Golden State no more? California budget deficit balloons to $68 billion
California faces a $68 billion deficit in its budget, largely as a result of a severe revenue decline in the current 2022‑23 fiscal year, the state's Legislative Analyst's Office reported Thursday.
"The state faces a serious budget deficit," the analyst's office said. "We estimate the Legislature will need to solve a budget problem of $68 billion in the upcoming budget process."
Gov. Gavin Newsom must present a proposed 2023-2024 budget early next month.
Typically, the budget process does not involve large changes in revenue in the prior year, in this case, 2022‑23, the LAO said, because prior‑year taxes usually have been filed and associated revenues collected. But because of federal tax filing extensions this year, the Legislature is now gaining a complete picture of 2022‑23 tax collections after the fiscal year has already ended.
The LAO said that 2022‑23 revenue will be $26 billion below budget estimates.
"This creates unique and difficult challenges — including limiting the Legislature's options for addressing the budget problem," the LAO reported.
For the near term, though the shortfall "will be challenging," the Legislature has options, the LAO said. The state has nearly $24 billion in reserves to help tackle the budget problem. In addition, there are options to reduce spending on schools and community colleges that could take care of nearly $17 billion of the budget problem. Further adjustments to other areas of the budget, such as reductions to one‑time spending, could address at least an additional $10 billion or so.
These options and some others, like cost shifts, would allow the Legislature to solve most of the deficit largely without impacting the state's core ongoing service level," the LAO said.
But the LAO said the Legislature will have fewer options to deal with multiyear deficits in coming years.
"Given the state faces a serious budget problem, using general purpose reserves this year is merited," the LAO said. "That said, we suggest the Legislature exercise some caution when deploying tools like reserves and cost shifts. The state's reserves are unlikely to be sufficient to cover the state's multiyear deficits — which average $30 billion per year under our estimates. These deficits likely necessitate ongoing spending reductions, revenue increases, or both. As a result, preserving a substantial portion — potentially up to half –of reserves would provide a helpful cushion in light of the anticipated shortfalls that lie ahead."