5-year-old boy fatally stabs his twin brother in California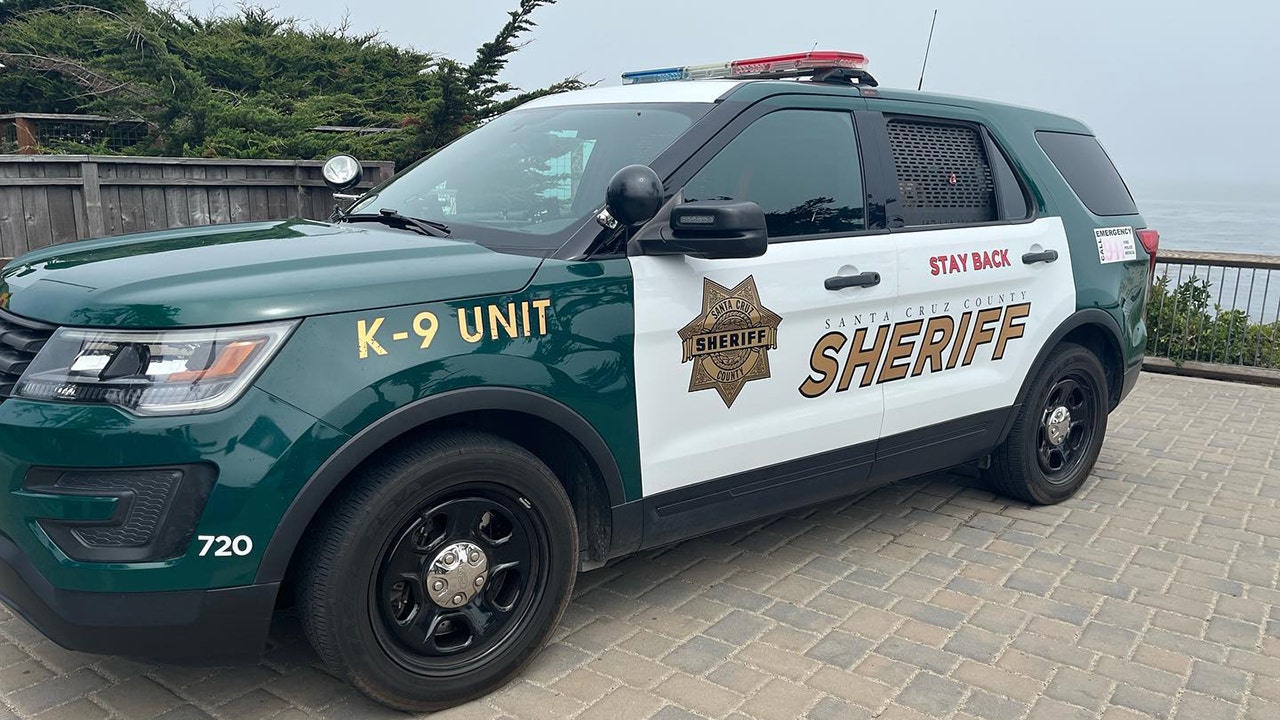 A 5-year-old boy was stabbed to death by his twin brother during a fight between the pair in California earlier this week, the Santa Cruz County Sheriff's Office announced via a social media post.
The incident took place Wednesday just before 4 p.m. at the family home on Tucker Road in rural Scotts Valley where one of the boys grabbed a small kitchen knife and stabbed his twin sibling, police said. Scotts Valley is about six miles north of the city of Santa Cruz.
"Tragically, during the incident, one of the 5-year-old's got a small kitchen knife and stabbed his twin brother," the post reads.
CA MAN DIES AFTER POLICE CONFRONTATION LINKED TO MOTHER'S STABBING
Deputies were called to the scene and the victim was rushed to hospital where he later succumbed to his injuries. 
"We are heartbroken for the family of these two young children and share in their grief," the post continues.
The Sheriff's Office said that based on its current investigation, the child was unaware of the wrongfulness of his actions and so no charges will be filed against the boy or anyone involved.
The Sheriff's Office cited Penal Code 26 which presumes that youth under the age of 14 are not capable of committing a crime unless "at the time of committing the act charged against them, they knew its wrongfulness."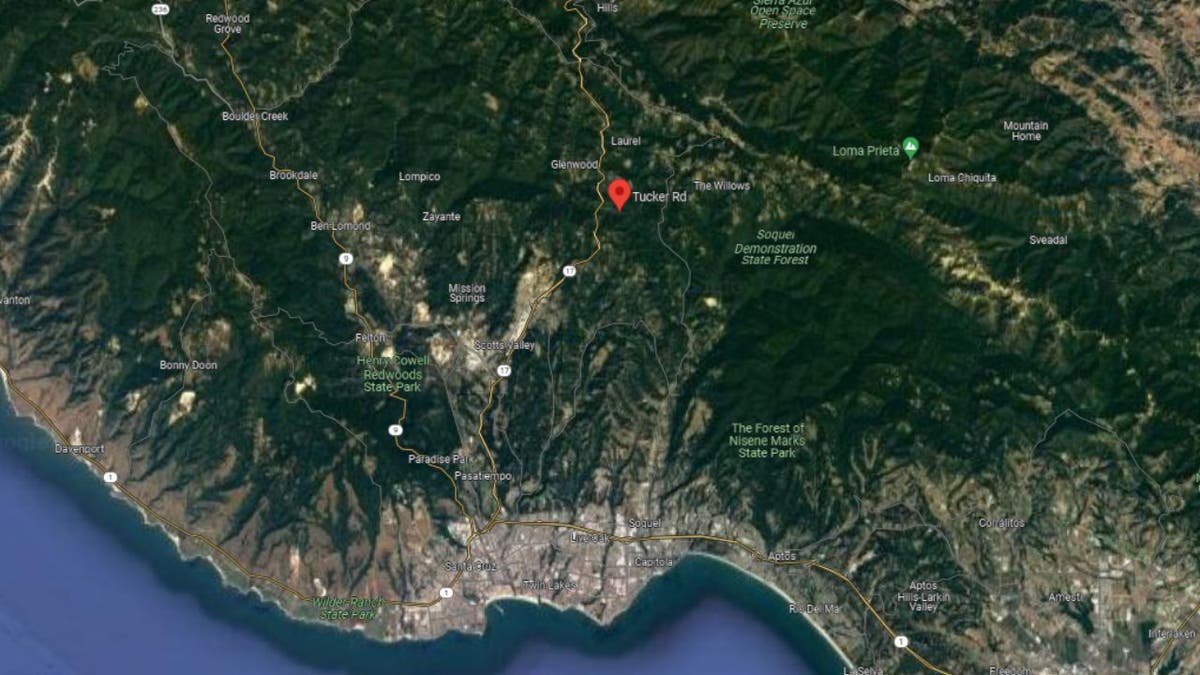 CALIFORNIA MURDER SUSPECT CHARGED IN STABBING DEATH OF 6-YEAR-OLD BOY AND HIS GREAT-GRANDMOTHER
Furthermore, since 2019, the state is no longer permitted to process children under 12 through the juvenile justice system. 
Investigators said that there was also no indication of negligence or criminal activity by any other party.
Steven Clark, a former prosecutor, said the speed at which the sheriff's office announced no charges were being brought, suggests the children were being properly supervised and in no inherent danger.  
"[It] suggests that this family was acting appropriately, that this was just a one-off, horrible, tragic event," Clark told ABC 7.
Ashley Keehn, the public information officer for the Sheriff's Office, reiterated that the incident was a tragic situation and no negligence was involved.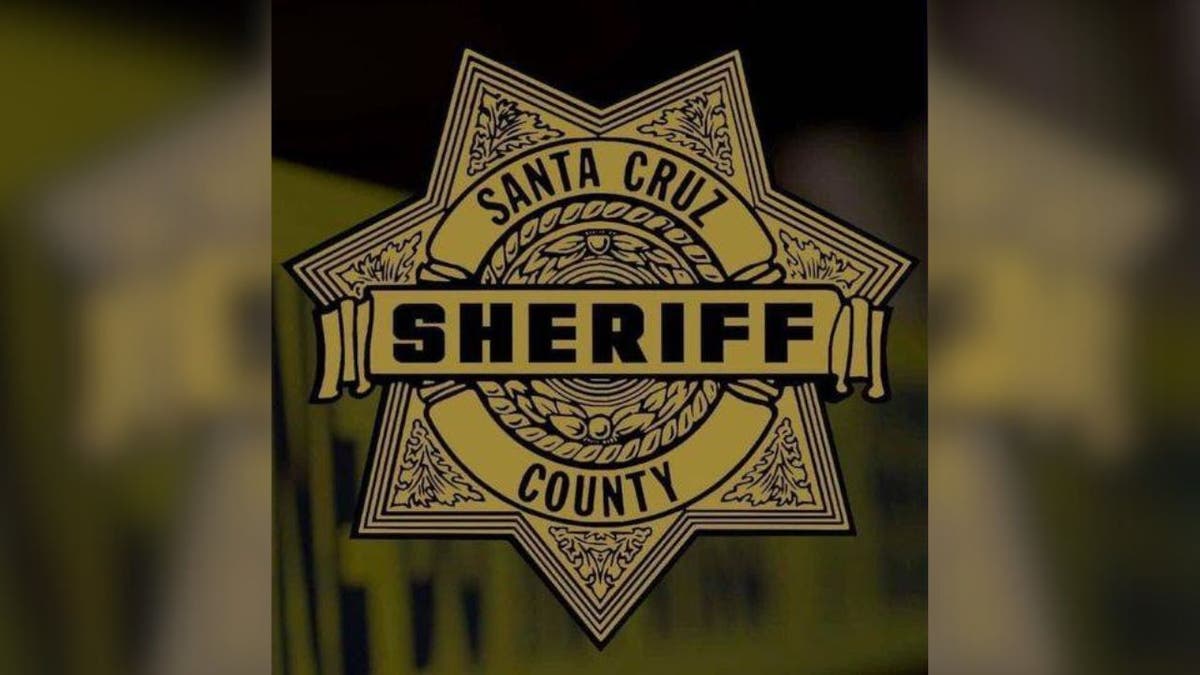 CLICK HERE TO GET THE FOX NEWS APP
"Through investigation and witness interviews, there was no negligence," Keehn told ABC 7. This ended up being just being a very tragic, horrific situation."
The Santa Cruz County Sheriff's Office said it was not releasing any more information pertaining to the case and asked for the public to respect the family's privacy.

Biden administration pledges $6 billion for California high-speed electric rail routes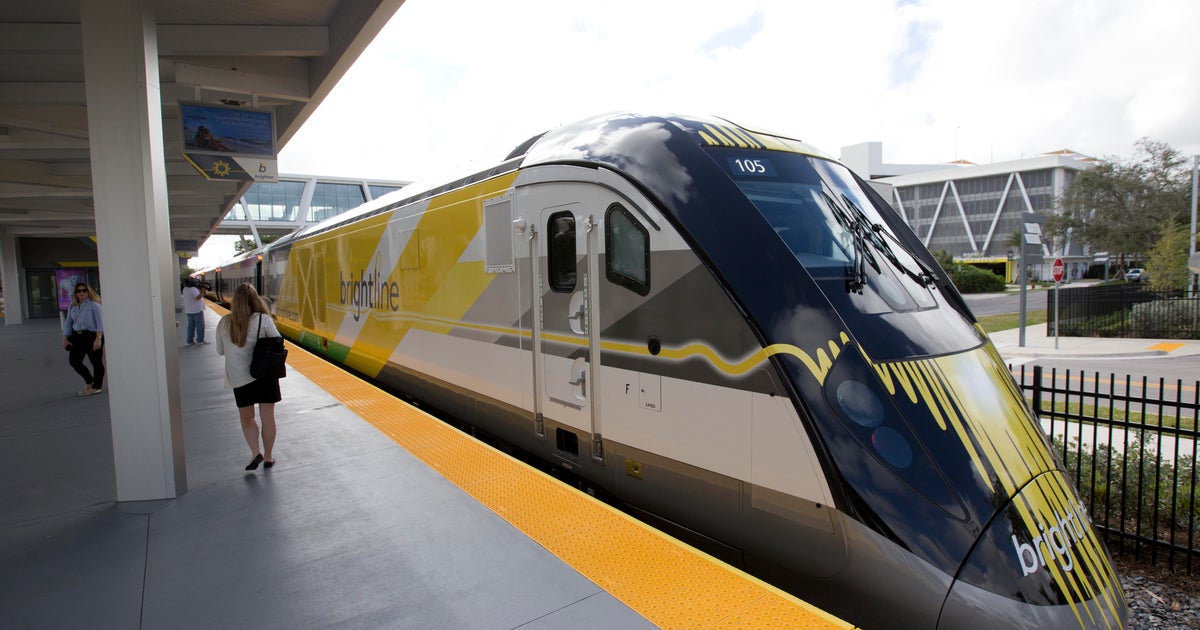 The Biden administration on Tuesday said it will give more than $6 billion to a pair of high-speed electric rail routes in the U.S. West, injecting new life into long-stalled projects hailed by supporters as the future of public transportation but bemoaned by critics for their high price tags and lengthy construction times.
U.S. senators from California and Nevada said the federal government will give $3 billion for a planned privately-owned route between Las Vegas and the Los Angeles area plus another $3.1 billion for an initial segment of California's publicly-funded effort to eventually connect Los Angeles and San Francisco.
The money is a fraction of the total cost to build the routes. But it signals the Biden administration's commitment to high-speed rail, a mode of transportation commonplace in Europe and Asia but bypassed in the U.S. and its car-obsessed culture.
"The federal government is back on building high speed rail in America," said Brian Kelly, CEO of the California High-Speed Rail Authority that is overseeing the public project. "This award is just a great leap forward."
In 2008, California voters gave their blessing for a 500-mile (805-kilometer) project that promised to carry passengers between Los Angeles and San Francisco in under three hours on a fully-electric train traveling at speeds of up to 220 mph (354 kph). At the time, the project was projected to cost about $30 billion and be up and running by 2020. If running today, it would be the nation's fastest train service by far.
But more than a decade later, the price has ballooned to more than $100 billion, of which only about $25 billion in funding has been identified by state officials. Today, officials are focusing on a 119-mile (190-kilometer) stretch that would connect the cities of Merced, Fresno and Bakersfield that would not open until 2033 at the latest. Those three cities are in California's Central Valley, which has some of the worst air quality in the country. The $3.1 billion would go exclusively toward work on that segment.
Kelly, CEO of the California High-Speed Rail Authority, said the new federal money will help close a funding gap of about $10 billion for the Central Valley route. He said the authority will look for more money in the future from both the federal and state governments. California Democratic Gov. Gavin Newsom called the funding "a vote of confidence" and said it comes "at a critical turning point" for the project.
Funding for the project has been on a rollercoaster in recent years, with former President Donald Trump trying to revoke $1 billion in federal money first granted by the Obama administration. Then state lawmakers, including Democrats, tried to block Gov. Gavin Newsom from releasing more than $4 billion in voter-approved bond money due to concerns about the project's viability. Both pots of money have since been made available.
"California is delivering on the first 220-mph, electric high-speed rail project in the nation," Gov. Newsom said in a statement announcing the Biden administration's investment Tuesday. "This show of support from the Biden-Harris Administration is a vote of confidence in today's vision and comes at a critical turning point, providing the project new momentum."
The route between Las Vegas and Los Angeles has been talked about for decades, and Nevada U.S. Sen. Jacky Rosen told reporters the project now has all required right-of-way and environmental approvals, along with labor agreements, for work to start on some 218 miles (351 kilometers) along the Interstate 15 corridor.
No date was announced for work to start. But Rosen said electric-powered trains could be carrying passengers by the time Los Angeles hosts the Summer Olympics in 2028.
"We're ready to get to work," Wes Edens, founder and chairman of Florida-based Brightline, said in a statement ahead of a Friday event in Las Vegas that may coincide with a visit by President Joe Biden.
Rosen and U.S. Sen. Catherine Cortez Masto, both Democrats, led a bipartisan group including all of Nevada's elected federal lawmakers and four House members from California that in April urged Biden to commit up to $3.75 billion in federal infrastructure funds toward what they call a public-private partnership.
Planners say trains carrying passengers at nearly 200 mph (322 kph) could cut in half a four-hour freeway trip from a station in Las Vegas through Victorville, California, to a suburban Los Angeles light rail line in the San Bernardino County city of Rancho Cucamonga.
They say the service could help alleviate weekend or end-of-holiday travel traffic jams that often stretch for 15 miles (24 kilometers) on I-15 near the Nevada-California line.
"Connecting Las Vegas and Southern California by high-speed rail will create tens of thousands of good-paying union jobs, boost our Southern Nevada tourism economy, and finally help us cut down on I-15 traffic," Cortez Masto said Tuesday in a statement.
Calls for a high-speed rail line whisking tourists through the Mojave Desert to Las Vegas date at least to 2001, said U.S. Rep. Dina Titus, a Democrat who represents the Las Vegas Strip. The proposal had starts, stops and various names over the years, before getting sidetracked during the COVID-19 pandemic.
Florida-based Brightline Holdings LLC, which built the only privately-owned and operated intercity passenger railroad in the U.S., is expected to model the Las Vegas line on service it began in 2014 on Florida's east coast. That route now links Miami and Orlando with trains reaching speeds up to 125 mph (200 kph).
___
Ritter reported from Las Vegas. Associated Press journalist Kathleen Ronayne contributed.
US officials want ships to anchor farther from California undersea pipelines, citing 2021 oil spill
HUNTINGTON BEACH, Calif. (AP) — Federal officials on Tuesday recommended increasing the distance from undersea pipelines that vessels are allowed to anchor in Southern California, citing a 2021 oil spill they said was caused by ships whose anchors were dragged across a pipeline after a storm.
The leak occurred in a ruptured pipeline owned by Houston-based Amplify Energy. National Transportation Safety Board officials concluded damage to the pipeline had been caused months earlier when a cold front brought high winds and seas to the Southern California coast, causing two container vessels that were anchored offshore to drag their anchors across the area where the pipeline was located.
The October 2021 spill of 25,000 gallons (94,600 liters) sent blobs of crude washing ashore in Huntington Beach and nearby communities, shuttered beaches and fisheries, coated birds with oil and threatened area wetlands.
The Beijing and MSC Danit — each measuring more than 1,100 feet (335 meters) long — had displaced and damaged the pipeline in January 2021, while a strike from the Danit's anchor caused the eventual crude release, officials said.
The NTSB concluded that the pipeline rupture was likely caused by the proximity of anchored shipping vessels. The agency's board members recommended that authorities increase the safety margin between ships anchored on their way to and from the ports of Los Angeles and Long Beach and undersea pipelines in the area.
They also urged vessel traffic services across the country to provide audible and visual alarms to those tasked with keeping watch when anchored vessels near pipelines. Procedures are also needed to notify pipeline operators when a potential incursion occurs, they said.
The recommendations as well as several others followed a nearly four-hour hearing on the spill, one of the largest in Southern California in recent years.
Andrew Ehlers, the NTSB's lead investigator, said the pipeline that ferried crude from offshore platforms to the coast was located at a distance of about 1,500 feet (457 meters) from vessel anchorages in the area.
Amplify, which pleaded guilty to a federal charge of negligently discharging crude after the spill, said the pipeline strike was not reported to the company or to U.S. authorities. "Had either international shipping company notified us of this anchor drag event, this event would not have occurred," the company said in a statement.
A spokesman for the Port of Los Angeles referred questions about anchorages to the Marine Exchange of Southern California, a non-profit that monitors port traffic and operations in Los Angeles and Long Beach and other locations.
Messages seeking comment were left for the exchange and the U.S. Coast Guard, which jointly manage vessel traffic in the two ports. A message was also left for the Port of Long Beach.
Since the spill, Amplify agreed to install new leak-detection technology and also reached a civil settlement with local residents and businesses that provide surf lessons and leisure cruises in Huntington Beach — a city of nearly 200,000 people known as "Surf City USA" — which claimed to have been adversely affected by the spill.
Meanwhile, Amplify and local businesses sued shipping companies associated with the Beijing and Danit. Those suits were settled earlier this year.
Copyright 2023 The Associated Press. All rights reserved. This material may not be published, broadcast, rewritten or redistributed.
'Mr. Grinchmas' caught on camera stealing Christmas tree off California family's SUV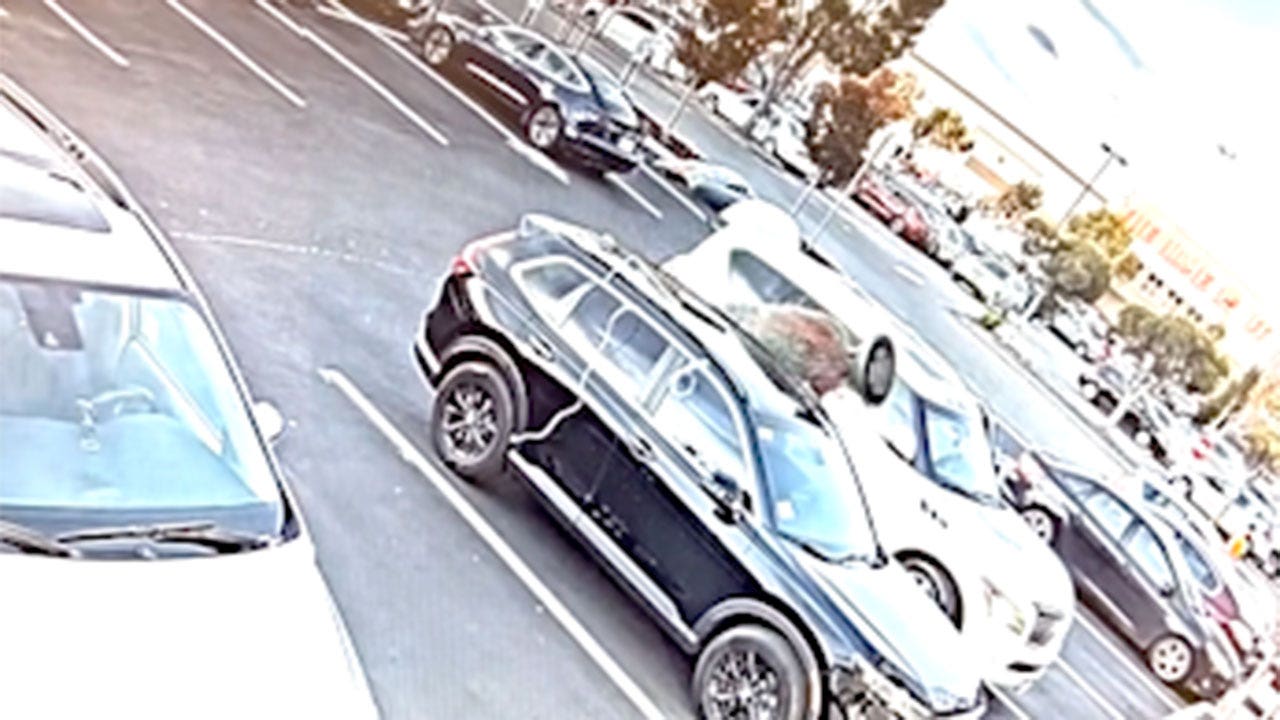 Police in California are looking for someone caught on camera stealing a Christmas tree from the roof of a family's SUV.
It happened around 5:20 p.m. Dec. 1 in a parking lot on Bridgepointe Parkway in San Mateo, police said on Facebook.
"A vehicle pulled up next to the victim's and quickly cut the ropes holding the tree to the roof, slid it right off and into the cargo area of the suspect SUV," the post said of the suspect referred to as "Mr. Grinchmas."
Security footage from a business in the Bridgepointe Shopping Center shows two different vantage points of the theft, lasting longer than five minutes. The suspect appeared to take their time. 
YOUTUBER WHO STAGED PLANE CRASH IN CALIFORNIA SENTENCED TO 6 MONTHS IN PRISON
The victim told KTVU she bought the tree for $250 and was in disbelief. 
San Mateo police did not immediately respond to a request for comment, but did say on social media that the lot where the victims originally bought the tree gave them a new one, free of charge.
CALIFORNIA WOMAN WITH PAINFUL FAT DEPOSIT DISORDER GETS 'LIFE-CHANGING' SURGERY, HAS 'NEWFOUND FREEDOM'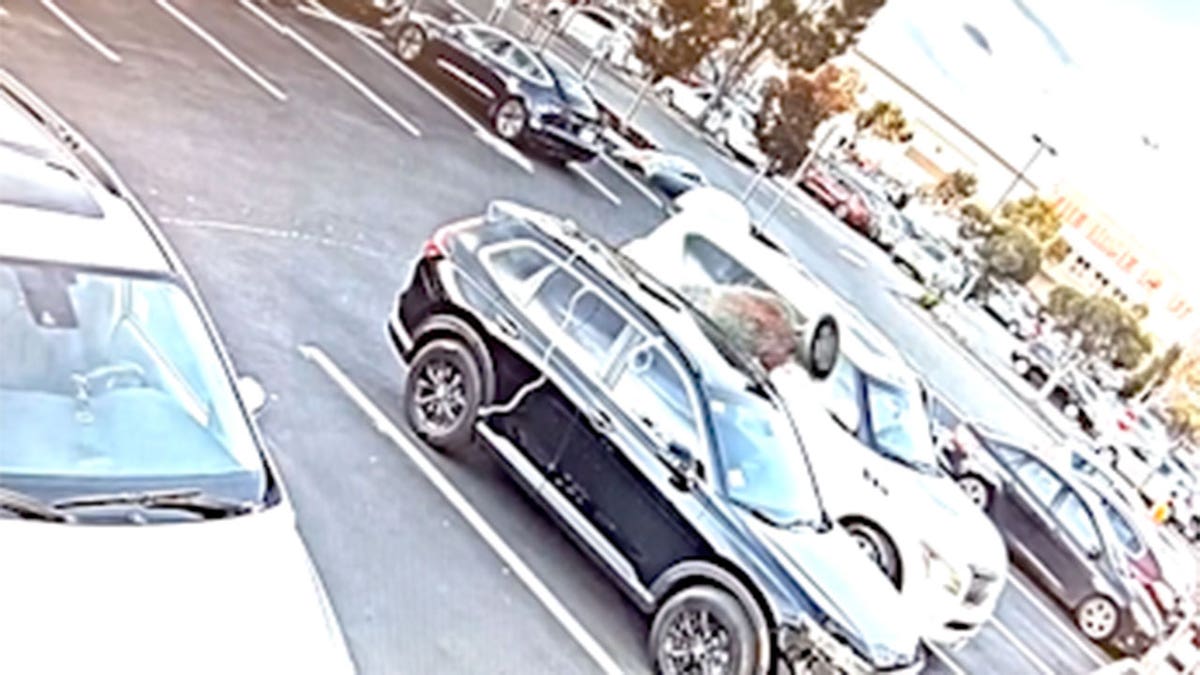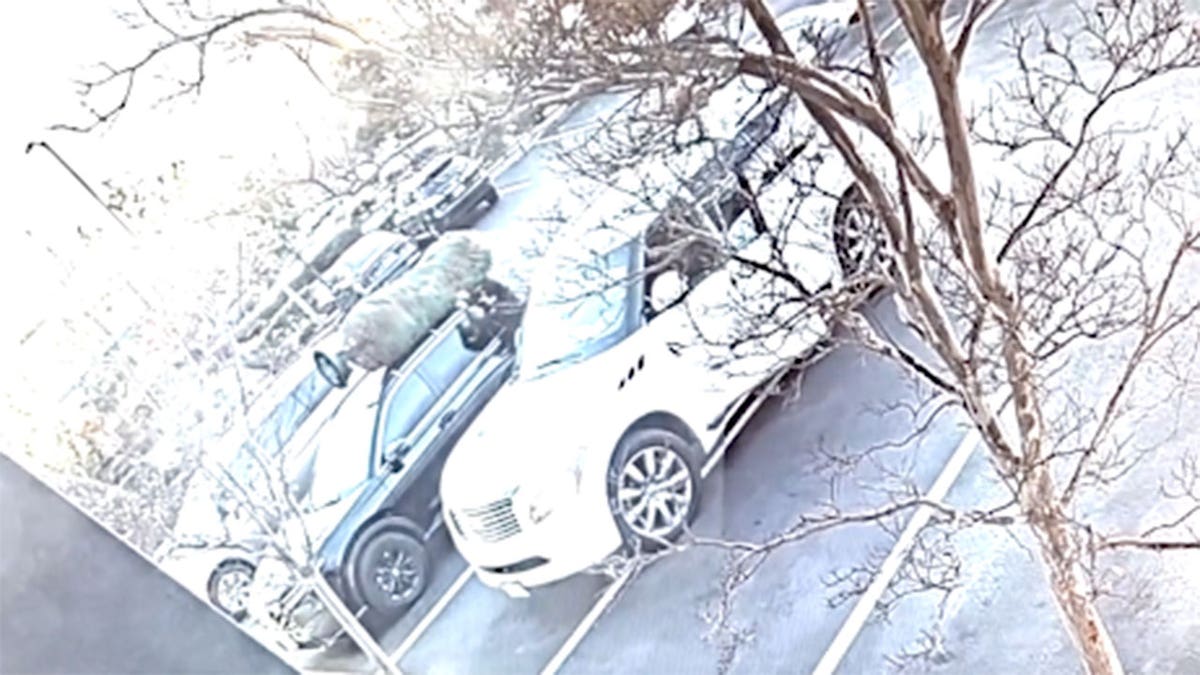 CLICK HERE TO GET THE FOX NEWS APP
"If you are out shopping, protect your packages, don't leave them in your vehicles, condense shopping bags, avoid multiple trips to your car, and if you have shopping or errands to run and plan on getting a tree, save the visit to the tree lot for the end," the department posted. 
Local media reported as of Monday that a suspect had not yet been caught.