Oregon vs. Arizona State: Predictions and odds for Saturday's Pac-12 game
The final weeks of Pac-12 football are upon us. Most people would have you believe that the conference is a two-horse race between the Oregon Ducks (9-1; 6-1 in conference) and Washington Huskies (10-0; 7-0 in conference), but the Arizona State Sun Devils (3-7; 2-5 in conference) have an opportunity to make things much more interesting. With a win this week against the Ducks, there is a chance that the Arizona Wildcats, Oregon State Beavers, and Oregon would all have the same record. Arizona holds the tiebreaker over Oregon State, and Oregon State and Oregon play each other next week.
That would be a wild, WILD finish, and something everyone should root for. So, now the question is, does Arizona State have an upset in them? Can Cameron Skattebo and Trenton Bourguet pull a rabbit out of their helmets? Or will Bo Nix and company be too much for them to handle? Here's how to watch.
How to watch Oregon vs. Arizona State
When: Saturday, Nov. 18, 2023
Where: Mount America Stadium in Tempe, Arizona
Time: 4 p.m. ET/1 p.m. PT
TV: FOX
Stream: FuboTV
Stream the game: Catch Pac-12 action with Fubo
College Football Week 12: Ducks vs. Sun Devils lines, betting trends
The Ducks are favorites to defeat the Sun Devils, according to the BetMGM NFL odds. Looking to wager? Check out the best mobile sports betting apps offering NFL betting promos in 2023.
Betting odds, as of Wednesday evening:
Spread: Oregon (-23.5)
Moneyline: Oregon (-3000); Arizona State (+1200)
Over/under: 54.5
Predictions:
Sportsbook Wire: Pick Oregon to win
Since 2005, the Ducks have gone 11-2 against Arizona State, but have not played the Sun Devils since 2019, when ASU won 31-28. Sportsbook Wire does not expect a similar result, anticipating a massive win for the Ducks.
Sports Illustrated: Pick Oregon to win
While Sports Illustrated made sure to mention the heroics of Cameron Skattebo during the Sun Devils' 17-7 win over UCLA last week. They also give credit to the Ducks' offense and admit that it is leaps and bounds higher than Arizona State.
Fox Sports: Oregon 39, Arizona State 14
Fox Sports does not offer much in terms of analysis alongside this prediction. They do mention later in their Top-25 prediction piece that they expect Arizona to win 27-21 over Utah. Therefore, if Arizona State can pull off this upset, it would put us in store for a three-team race for a shot at the Pac-12 championship.
Athlon: Pick Oregon to win
Oregon seems to be a sure-fire hit to move to 7-2 in conference play on the season. With that in mind, their matchup against Oregon State next week could be for a shot at the Pac-12 championship.
BetMGM: Giving Oregon an 87.2% chance to win the game
BetMGM believes that both Oregon's Tez Johnson and Troy Franklin are good bets to hit the over on their receiving yards totals. Heading into Saturday's game, Johnson has hit his over in three straight games, while Franklin has hit his over in four straight road contests. Almost anyone on the Oregon Ducks offense is in for a big day it seems.
Schedules and Results:
*all times Pacific
Oregon Ducks:
Sep. 2 v. Portland State, W 81-7 FINAL
Sep. 9 @ Texas Tech, W 38-30 FINAL
Sep. 16 v. Hawaii, W 55-10 FINAL
Sep. 23 v. Colorado, W 42-6 FINAL
Sep. 30 @ Stanford, W 42-6 FINAL
Oct. 14 @ Washington, L 36-33 FINAL
Oct. 21 v. Washington St, W 38-24 FINAL
Oct. 28 @ Utah, W 35-6 FINAL
Nov. 4 v. Cal, W 63-19 FINAL
Nov. 11 v. USC, W 36-27 FINAL
Nov. 18 @ Arizona St, 1 p.m.
Nov. 24 v. Oregon St, 5:30 p.m.
Arizona State Sun Devils:
Aug. 31 v. Southern Utah, W 24-21 FINAL
Sep. 9 v. Oklahoma St, L 27-15 FINAL
Sep. 16 v. Fresno St, L 29-0 FINAL
Sep. 23 v. USC, L 42-28 FINAL
Sep. 30 @ Cal, L 24-21 FINAL
Oct. 7 v. Colorado, L 27-24 FINAL
Oct. 21 @ Washington, L 15-7 FINAL
Oct. 28 v. Washington St, W 38-27 FINAL
Nov. 4 @ Utah, L 55-3 FINAL
Nov. 11 @ UCLA, W 17-7 FINAL
Nov. 18 v. Oregon, 1 p.m.
Nov. 25 v. Arizona, TBD
College football bowl projections: Is chaos around the corner for the SEC and Pac-12?

No. 2 Arizona men's hoops overwhelms Colgate in second half for 82-55 win
TUCSON — Arizona's fans began chanting "No. 1!" in the closing seconds of another home blowout.
The way the Wildcats have played so far this season, there's a pretty good chance they're right.
Caleb Love scored 14 points, Oumar Ballo had 13 points and 10 rebounds, and No. 2 Arizona made a strong statement to move up to No. 1 by overwhelming Colgate 82-55 on Saturday.
"It's what we want in this program," Arizona coach Tommy Lloyd said. "I think we've got to get comfortable being in this position. We can't get big heads or make too big a deal of it."
The Wildcats (7-0) overcame a shaky offensive start by dominating inside and going on a big run to open the second half. Arizona had a 44-14 advantage in the paint, 19 more rebounds and used a 16-2 run to push a five-point halftime lead to 22.
With the win, the Wildcats likely will move to No. 1 in the AP Top 25 for the first time in a decade after top-ranked Purdue, No. 3 Marquette and No. 4 UConn all lost. Arizona's fans certainly think they should.
"Honestly, it doesn't really mean anything," Ballo said. "It's not March, it's not April."
The Raiders (4-4) managed to hang with Arizona in the first half before being doomed by a shaky offensive start to the second.
Colgate missed nine of its first 10 shots as Arizona pulled away and went 10 of 29 from the floor in the second half. Braeden Smith led the Raiders with 11 points.
"They just keep coming at you," Colgate coach Matt Langel said. "They're so physical and their attention to detail on the defensive end was super impressive to me. They work like crazy to make all your shots hard."
Coming off a six-point win over Michigan State, Arizona gave the Raiders a heavy dose of Love and Ballo.
The 7-foot, 260-pound Ballo bullied his way to the basket, score at the rim and mixed in a couple of one-handed jumpers near the free throw line, scoring 12 points by halftime.
Love scored off the dribble and hit a pair of 3-pointers to record 10 first-half points.
Arizona led by as many as 12 in the first half, but Colgate started hitting shots after struggling early to pull within 35-30 at halftime.
The Wildcats ratcheted up the defensive pressure to start the second half, holding Colgate to one field goal in the first eight minutes while stretching the lead to 55-33.
Even when the Raiders started to make shots, the Wildcats wouldn't let them creep back into the game, reeling off three straight dunks — two by Keshad Johnson — to stretch the lead to 70-45.
"They're physical on the perimeter and you can't run regular offense like we're used to," Langel said. "It's hard to get the ball from side to side and reverse it, so that puts a lot of pressure and wears you out."
How to Watch Arizona vs. UNLV Women's Basketball: Streaming & TV Info
The Arizona Wildcats (6-1) will look to extend a three-game road winning streak when taking on the UNLV Rebels (7-0) on Saturday, December 2, 2023 at Cox Pavilion, airing at 8:00 PM ET.
Keep reading for information on how to watch this game and click here to see our score picks!
Watch college basketball, other live sports and more on Fubo! Use our link to sign up for a free trial.
Arizona Women's Basketball Game Live Stream & TV Channel Info
When: Saturday, December 2, 2023 at 8:00 PM ET
Where: Cox Pavilion in Las Vegas, Nevada

TV: Stadium

Live Stream: Watch this game on Fubo
Catch college basketball action all season long on Fubo!
How to Watch Other Pac-12 Games
Arizona vs. UNLV Scoring Comparison
The Wildcats average 15.6 more points per game (71.7) than the Rebels allow (56.1).
When it scores more than 56.1 points, Arizona is 6-0.
UNLV's record is 7-0 when it allows fewer than 71.7 points.
The Rebels average 25.7 more points per game (85.1) than the Wildcats give up (59.4).
When UNLV scores more than 59.4 points, it is 7-0.
When Arizona gives up fewer than 85.1 points, it is 6-1.
The Rebels are making 45.0% of their shots from the field, 6.8% higher than the Wildcats allow to opponents (38.2%).
The Wildcats' 43.9 shooting percentage from the field is only 7.5 higher than the Rebels have given up.
Arizona Leaders
Esmery Martinez: 12.1 PTS, 2.6 STL, 45.3 FG%, 14.3 3PT% (3-for-21)
Helena Pueyo: 4.9 PTS, 4.0 STL, 34.3 FG%, 26.3 3PT% (5-for-19)
Breya Cunningham: 8.7 PTS, 1.1 STL, 2.4 BLK, 70.0 FG%
Kailyn Gilbert: 12.1 PTS, 1.1 STL, 38.2 FG%, 36.4 3PT% (8-for-22)
Maya Nnaji: 11.1 PTS, 49.2 FG%, 28.6 3PT% (2-for-7)
Rep your team with officially licensed college basketball gear! Head to Fanatics to find jerseys, shirts, and much more.
Arizona Schedule
| Date | Opponent | Score | Arena |
| --- | --- | --- | --- |
| 11/18/2023 | Memphis | W 90-67 | Imperial Arena |
| 11/19/2023 | Ole Miss | L 56-47 | Imperial Arena |
| 11/20/2023 | South Dakota | W 61-52 | Imperial Arena |
| 12/2/2023 | @ UNLV | – | Cox Pavilion |
| 12/7/2023 | UCSD | – | McKale Center |
| 12/13/2023 | Texas | – | McKale Center |
© 2023 Data Skrive. All rights reserved.
How to watch N. Arizona Lumberjacks vs. Pacific Tigers: Live stream, TV channel, start time for Saturday's NCAA Basketball game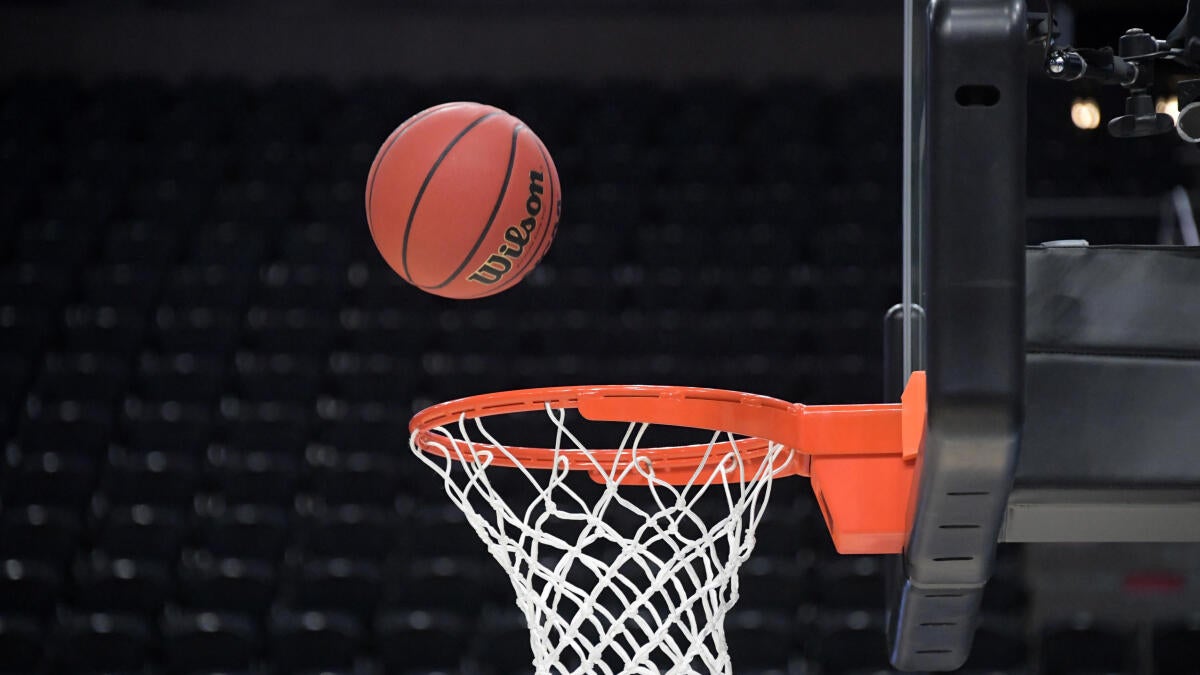 Who's Playing
Pacific Tigers @ N. Arizona Lumberjacks
Current Records: Pacific 4-4, N. Arizona 2-5
How To Watch
When: Saturday, December 2, 2023 at 4 p.m. ET
Where: Rolle Activity Center — Flagstaff, Arizona
Follow: CBS Sports App
Fubo (Try for free) For a limited time, new subscribers can save $20 on Fubo's Pro, Elite, and Premier plans
What to Know
Pacific has enjoyed the comforts of home their last five games, but now they'll head out on the road. They will challenge the N. Arizona Lumberjacks at 4:00 p.m. ET on Saturday at Rolle Activity Center. Coming off a loss in a game Pacific was expected to win, they now face the more daunting task of proving themselves against unfavorable odds.
Last Wednesday, the Tigers came up short against the Matadors and fell 80-69.
Burke Smith put forth a good effort for the losing side as he scored 17 points along with 6 rebounds and 3 steals. Cam Denson was another key contributor, scoring 15 points along with 6 rebounds.
Meanwhile, the Lumberjacks couldn't handle the Gauchos on Wednesday and fell 70-59. N. Arizona has now taken an 'L' in back-to-back games.
Their wins bumped the Tigers to 4-4 and the Matadors to 5-2.
In addition to losing their last games, both teams failed to cover the spread. Going forward, N. Arizona is the favorite in this one, as the experts expect to see them win by 4.5 points. This contest might not be the best time to bet Pacific against the spread since they've let bettors down the last six times they've played.
This contest is one where the number of possessions is likely to be a big factor: Pacific have been smashing the glass this season, having averaged 28.9 rebounds per game. However, it's not like N. Arizona struggles in that department as they've been even better at 30 per game. Given these competing strengths, it'll be interesting to see how their clash plays out. Check CBS Sports after the action for a full breakdown of the game and more NCAA Basketball content.
Odds
N. Arizona is a 4.5-point favorite against Pacific, according to the latest college basketball odds.
The oddsmakers were right in line with the betting community on this one, as the game opened as a 4.5-point spread, and stayed right there.
The over/under is set at 144.5 points.
See college basketball picks for every single game, including this one, from SportsLine's advanced computer model. Get picks now.
Series History
N. Arizona won the only game these two teams have played in the last year.
Dec 06, 2022 – N. Arizona 73 vs. Pacific 69