She received chemo in two states. Why did it cost so much more in Alaska?
Ash Adams/KFF Health News
Emily Gebel was trying to figure out why she was having trouble breastfeeding. That's when she felt a lump.
Gebel, a mother of two children, went to her primary care doctor in Juneau, Alaska, who referred her for testing, she said.
Her 9-month-old was asleep in her arms when she got the results.
"I got the call from my primary care nurse telling me it was cancer. And I remember I just sat there for probably at least another half an hour or so and cried," Gebel said.
Juneau, the state capital, has about 31,700 residents, who are served by the city-owned Bartlett Regional Hospital. But Gebel said she has several friends who have also had cancer, all of whom recommended she seek treatment out of town because they felt bigger cities would have better care.
Bill of the Month is a crowdsourced investigation by KFF Health News and NPR that dissects and explains medical bills. Do you have an interesting medical bill you want to share with us? Tell us about it!
She opted for treatment in Seattle, the closest major American city to Alaska. She underwent surgery at Virginia Mason Medical Center in September 2022. In January, she began chemotherapy at Lifespring Cancer Treatment Center, a stand-alone clinic that she said she selected because it offers a lower-dose chemotherapy.
During chemo, she learned she had stage 4 breast cancer, she said.
Commuting to Seattle for chemo every week — nonstop flights last as long as two hours and 45 minutes — became tiring. So Gebel began treatment at Bartlett Regional Hospital after her Seattle doctor taught hospital staffers there how to administer her chemo regimen.
Then the bill came.
The patient: Emily Gebel, 37, insured through her husband's employer by Premera Blue Cross. She was previously covered by Moda Health.
Medical service: One round of metronomic chemotherapy, which involves regular infusions at lower but more frequent doses and over a longer period than traditional chemotherapy.
Service provider: Bartlett Regional Hospital and Lifespring Cancer Treatment Center. The hospital is a tax-exempt facility owned by the city and borough of Juneau, though most of its revenue comes from the services it provides, according to hospital officials. Lifespring is a stand-alone, doctor-owned cancer clinic in Seattle.
Total bill: The prices for Emily's chemo infusions at Bartlett Regional Hospital varied week to week. A hospital bill showed one infusion in July was listed at $5,077.28 — more than three times the price for a similar mix of drugs at the Seattle clinic, $1,611.24.
What gives: In the United States, the price for the same medical service can vary based on where it is received. And for those living in remote areas like Alaska, the price difference can put care further out of reach.
Emily's firsthand experience with this disparity began after her husband, Jered, requested a cost estimate from Bartlett Regional Hospital. It said Emily's chemo would cost around $7,500 per weekly infusion, more than 4½ times what she had been charged in Seattle.
"The email came through with the bill estimate, and it's like, 'Oh my goodness, this has to be wrong,'" Jered said.
Jered said Emily had met her annual out-of-pocket maximum, meaning her insurance would cover the costs of her treatment, but from the start, the disparity just bothered him.
When Emily received a bill for a few rounds of her weekly chemo treatments, it showed that the hospital charged more than triple what the Seattle clinic did for a round of chemo, asking higher prices for every related service and medication she received that week.
The hospital charged about $1,000 for the first hour of chemo infusion, which is more than twice the rate at the Seattle clinic. One of Emily's drugs cost $714, more than three times the price at the clinic.
It was even the tiniest things: The hospital charged $19.15 for Benadryl, about 22 times the clinic's price of 87 cents.
Staff at Lifespring Cancer Treatment Center, the Seattle clinic, did not reply to requests for comment.
Sam Muse, the hospital's former chief financial officer who no longer works there, said Bartlett Regional Hospital officials determined prices by looking at average wholesale prices and what other facilities in the region charge. Muse said the hospital had to account for high operating costs.
"Anything that we charge certainly has to take into consideration … the cost of just supplying healthcare in a rural setting like Juneau," Muse said. "We're not accessible by road at all, only ferry or plane."
Juneau's isolated geography makes reaching many resources a challenge. The city is part of the Alaska Panhandle, a narrow, island-speckled sliver of the state wedged between Canada, the Pacific Ocean, and Glacier Bay National Park & Preserve. Neither Anchorage nor Vancouver, its nearest major cities, is close by.
The hospital — the only one in the city and largest in the panhandle — treats a small number of cancer patients, at least a few hundred last year, Muse said. Its two oncologists live outside the city and fly into Juneau six times a month, said Erin Hardin, a hospital spokesperson.
Bartlett spent nearly $11 million last year to pay and fly in nurses, doctors, and other staffers who live outside the city, Muse said.
We're "trying to find that happy medium between keeping care here and keeping costs down and how do we do that in a sustainable way for the long term," Muse said.
Even though research shows Alaskans seek emergency care and are admitted to the hospital less often than many Americans, they had the third-highest health care expenditures per capita in 2020.
"Alaska is special in that it's small, it's remote, therefore it's more expensive," said Mouhcine Guettabi, an associate professor of economics at the University of North Carolina-Wilmington who studied health care costs in Alaska when he taught there.
Guettabi said hospitals often need to offer higher wages to recruit doctors and nurses willing to live in Alaska, which has a higher cost of living than most states.
Towns or entire regions may have few specialists and only one hospital, creating a dearth of competition that may drive up costs, Guettabi said. It's also more expensive to ship items there, including medical supplies.
But Alaska's costs are higher even when taking all those factors into account, Guettabi said. In Anchorage, for instance, prices for medical items increased nearly three times faster from 1991 through 2017 than prices overall.
Alaska also has a unique policy that may be increasing prices. Its "80th percentile rule" was enacted in 2004 to limit the amount of money patients pay when treated by providers outside their health insurers' network. But like many experiments meant to rein in costs, the rule has instead been increasing health care spending, according to a study by Guettabi.
"Critics think the rule may be adding to that soaring spending, partly because over time providers could increase their charges — and insurance payments would have to keep pace," the study noted.
The resolution: Emily received a bill from the hospital in September, more than five months after beginning treatment there.
It said Emily owed about $3,100 even though a previous explanation of benefits said she'd met her out-of-pocket limit.
Jered said he contacted hospital billing officials, who discovered that a medicine had been incorrectly coded and told Jered that Emily's charge was zero.
"We know how hard it is to pay these ridiculous medical bills," Jered said. "If I'm able to push back a little bit against this massive system, well, hey, maybe other people can, too. And who knows, maybe eventually health care prices can come down."
Emily said she's glad Jered knows how to handle the financial aspects of her care. Like many Americans, she could have just paid or ignored the incorrect bills, risking being sent to collections.
"I can't imagine the amount of time I would have to spend on it while juggling parenting and also dealing with completing treatment, going through the sickness that goes along with that, and just generally feeling very run down," she said.
The takeaway: Alaska government officials, nonprofits, and experts have suggested methods to lower the cost of health care. The state is considering repealing the 80th percentile rule and implementing value-based care, which emphasizes paying providers based on health outcomes.
But what should Alaskans and other patients do in the meantime? If you live in a high-cost state, you might check out prices at a health care system in a state next door.
In any case, get ready to advocate for yourself.
Jered learned about medical billing by following the Bill of the Month series and reading "Never Pay the First Bill," a book by Marshall Allen, a former ProPublica reporter.
Request itemized bills and make sure the codes match the services you received, Jered said. Note any prices that seem outrageous. If you have concerns, arrange an in-person meeting with an official in the provider's finance department. If that's not possible, a phone call is better than email. Make sure to document all conversations, so you have a record.
Come prepared with your documents and evidence, including the rate paid by Medicare, the federal insurance system for those 65 and older. Ask the official to explain the reasons for the codes and pricing before contesting anything. You can sometimes negotiate high-priced services down. And remember that the person you're speaking with isn't to blame for your health care costs.
"Don't come at them angry, don't come at them as viewing them as the enemy — because they're not," Jered said. "They are working within the same broken system."
Emmarie Huetteman of KFF Health News edited the digital story, and Taunya English of KFF Health News edited the audio story. NPR's Will Stone edited the audio and digital story.
KFF Health News, formerly known as Kaiser Health News (KHN), is a national newsroom that produces in-depth journalism about health issues and is one of the core operating programs at KFF — the independent source for health policy research, polling, and journalism.

What's Next for the Alaska-Hawaiian Airline Merger
Skift Take
Today's podcast looks at the Alaska Air-Hawaiian Air combo, American Air's tussle with travel agents, and an investment in Travelport.
Good morning from Skift. It's Tuesday, December 5. Here's what you need to know about the business of travel today.
Listen Now
🎧 Subscribe
Apple Podcasts | Spotify | Overcast | Google Podcasts | Amazon Podcasts
Episode Notes
Alaska Air Group said it would buy Hawaiian Airlines in an all-cash transaction valued at $1.9 billion, including Hawaiian's debt. The parent company of Alaska Airlines and regional Horizon Air said it would continue to operate Hawaiian as an independent brand, reports Edward Russell, editor of Skift publication Airline Weekly. 
The proposed merger isn't a sure thing, given that it faces antitrust review by the Biden Administration. Analysts noted that JetBlue recently attempted to merge with Spirit Airlines, but that deal has since been mired in legal review. 
Given that the route networks of Alaska and Hawaiian wouldn't lead to the same concentration as the networks of JetBlue and Spirit, the probability is higher that the Alaska-Hawaiian deal will go through, reports Russell.
Next, the American Society of Travel Advisors (ASTA) and American Airlines are going head-to-head in a complaint before the U.S. Department of Transport (DOT). 
The debate hinges on whether American Airlines has been wrong to withhold about 40% of fare inventory from travel agencies that fail to adopt its preferred booking technology, reports Selene Brophy, Skift's experiences reporter.
Last month, American Airlines defended itself to regulators about its assertive push of the so-called new distribution capability while accusing travel agents of standing in the way of innovation. 
Skift asked ASTA for the group's response, which it published on Monday exclusively. ASTA said, "What's lacking from American Airlines's response is how atrocious their workflow is for new reservations." 
"We fully support the adoption of modern retailing methods when the necessary technologies are ready and in place, and we're thankful for other airline partners who recognize that and have taken a more responsible approach."
The complaint is under review by U.S. regulators, with a response expected next year.
Finally, Travelport said Monday that it had raised $570 million in new equity from investors, writes Skift tech reporter Justin Dawes. 
The world's third-largest travel technology company will add new major backers, including Davidson Kempner Capital Management and Canyon Partners, to its existing equity stakeholders, Siris Capital and Elliott Investment Management.
With this new investment, Travelport will have a stronger balance sheet with the least debt amongst its peers, it said. Travelport competes with larger peers Amadeus and Sabre in helping travel agencies book flights from airlines. Once again, as with the other two stories of the day, the travel industry waits for regulators to decide what to do.
Experts: Alaska buyout of Hawaiian Air was best possible outcome but questions remain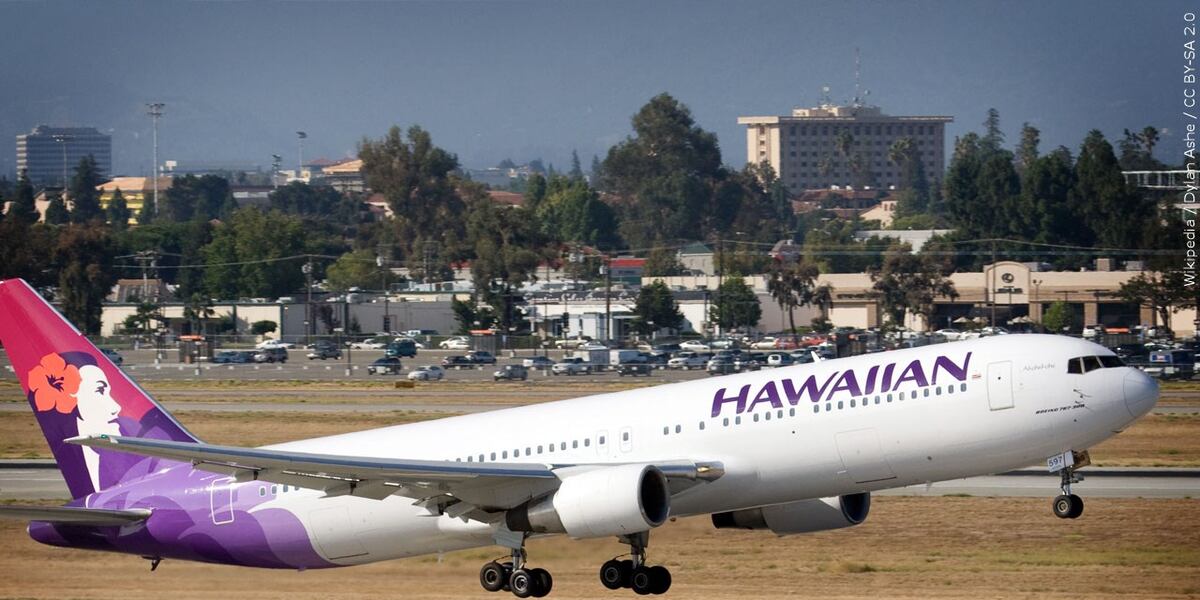 HONOLULU (HawaiiNewsNow) – The end of local ownership for Hawaiian Airlines continues to send shock waves across the state and airline industry, but many see the $2 billion buyout by Alaska Airlines as a chance to preserve the Hawaiian Air brand while perhaps improving service.
Meanwhile, there are still questions about what's ahead for Hawaiian's more than 7,000 employees — and an airline that has been part of Hawaii for generations.
U.S. Rep. Jill Tokuda's rural and multi-island district depends on air service for everything from family reunions to access to health care, and she said her first reaction to the news was emotional.
"Honestly, when I got the call, I was sad," she told Hawaii News Now.
But as federal regulators review the deal, Tokuda said she'd like to see jobs protected as well as promises to fly more often to less serviced places.
"Maintaining affordable, sustainable, consistent routes for our neighbor islands, especially for me increasing routes and back, this has to be additive, especially for Molokai and Lanai," she said.
National travel analyst Henry Hartveldt said he doesn't expect Alaska Air to reopen unprofitable routes — often to airports that don't support jet aircraft.
"That's just not how today's modern airline will operate. It's just not financially or operationally practical to do so," he said. But Hartveldt says he believes the deal is good for Hawaiian.
For one, it provides a price per share of $18, more than $13 over the price on Friday.
Additionally, Alaska will assume nearly $1 billion of Hawaiian AIr's debt and promised to protect union jobs. The airline also said that the Hawaiian Air brand will live on, primarily through a second hub for the airline at Honolulu's Daniel K. Inouye International Airport.
"So from that standpoint, it shows me that this is being done because Alaska wants to win Hawaii, and they don't want another suitor to come along and try to turn this into a bidding game," he said.
Former Hawaii Tourism Authority CEO, state Sen. and business director Mike McCartney agreed it was a good fit and good timing.
"I think their route structures are complementary, their cultures are complementary. And I think it's the best situation for Hawaii," McCartney said.
That, despite McCartney spending much of his career helping Hawaiian stay afloat.
"Having a locally owned airline, is what we should have always and should always strive for. But the global economics in the way the airline industry is, it became impractical," McCartney conceded.
CONTINUING COVERAGE:
But on Hawaii News Now Sunrise, the two airlines' CEOs — Hawaiian's Peter Ingram and Alaska's Ben Minicucci — were clear that there are still many details to work out.
Although they repeatedly reassured union workers that their contracts and jobs are safe, asked about office workers, Ingram responded: "I think that's something that ben and his team are going to have to look at over the next several months and its certainly one of the things that people are going to be concerned about."
Minicucci said Hawaiian's assets will give Alaska executives a lot to work with.
"Prior to the pandemic, the international network for Hawaiian was very strong, which was something that was very attractive," he said.
"So we're looking forward to seeing what more can we do, you know, on top of what's already being done, you know. (Boeing) 787s are coming into the fleet, and we'll have the possibility to grow here, as well as grow from West Coast hubs, as well. So yeah, it's really exciting."
For some of Hawaiian's top executives the deal is worth a lot of money.
Security and Exchange Commission filings show CEO Peter Ingram has 340,964 shares of stock, which will rise by a value of about $4.5 million by the time the deal is approved by stockholders and the government. That's expected to take a year to 18 months.
Copyright 2023 Hawaii News Now. All rights reserved.
Alaska-Hawaiian merger tests Biden administration's resolve to preserve competition
Another proposed airline buyout has renewed debate over whether there has been too much consolidation in the industry, and whether it is hurting consumers.
The Biden administration has taken a tough stance against mergers, and it is certain to take a close look at Alaska Air Group's proposed $1.9 billion acquisition of Hawaiian Airlines.
The deal is smaller than the mergers that reshaped the airline industry more than a decade ago. But the Justice Department is already fighting another smallish deal — JetBlue's proposal to buy Spirit Airlines.
Alaska Airlines parent Alaska Air Group announced Sunday that it will pay $18 per share for Hawaiian — a huge premium over Hawaiian's closing stock price on Friday. Hawaiian has struggled to recover from the pandemic and new competition from Southwest on intra-islands flights. It has lost $159 million so far this year.
Alaska says Hawaiian will continue to operate as a stand-alone brand, an unusual step.
Here's some information about each airline's customer base, the way antitrust regulators will view the deal, and the impact of past mergers.
ALASKA AND HAWAIIAN CUSTOMERS
Alaska Air Group, based in Seattle, is the fifth biggest U.S. airline company by 2022 revenue, slightly ahead of JetBlue, but is not widely known beyond the West Coast. Its biggest operation is in Seattle, and it bulked up in California in 2016 by buying Virgin America for $2.6 billion after a bidding war with JetBlue.
Hawaiian Airlines — only a quarter the size of Alaska Air by revenue — operates flights throughout the island chain and to the U.S. mainland and also relies heavily on traffic between Asia and Hawaii.
WHAT ARE THEIR REPUTATIONS?
Alaska and Hawaiian are rather traditional airlines. Their fares are typically in line with larger carriers and higher than those charged by discount airlines. In September, both charged slightly lower than average fares for economy-class seats between Hawaii and the mainland, according to figures from aviation-data firm Cirium.
Helped by good weather, Hawaiian often tops the industry for on-time flights, and Alaska usually ranks near the top too. Both score in the middle for consumer complaint rates, according to U.S. Department of Transportation data.
WILL REGULATORS EXAMINE THIS DEAL?
This deal will provide another test for the Biden administration's resolve to preserve competition in various industries.
The Justice Department succeeded earlier this year in killing a partnership between JetBlue and American Airlines, and the trial over the government's lawsuit to stop JetBlue from buying Spirit Airlines is scheduled to wrap up this week.
PRO AND CON ARGUMENTS
In the JetBlue case, the Justice Department sued because it wants to preserve Spirit, the nation's biggest discount airline. If regulators sue to block the Alaska-Hawaiian deal, they are likely to make a different argument — that it would put too much traffic between Hawaii and the U.S. mainland in the hands of one company.
Between them, Hawaiian and Alaska control about 40% of that market, according to Cirium.
Alaska CEO Ben Minicucci said buying Hawaiian will help it compete against the four biggest U.S. airlines. That is exactly the same argument JetBlue made to defend its purchase of Spirit — and that didn't stop the Justice Department from suing.
Henry Harteveldt, a travel analyst for Atmosphere Research Group, said the fact that Alaska is not buying a low-fare airline like Spirit could improve the chances that regulators will let the purchase of Hawaiian go through.
PREVIOUS AIRLINE MERGERS
The federal government raised few objections to a slew of mergers that consolidated power in the industry. American Airlines, Delta Air Lines, United Airlines and Southwest Airlines control about 80% of the domestic air-travel market, and all of them grew significantly through mergers between 2008 and 2013.
Under President Joe Biden, the Justice Department seems to be showing some buyer's remorse that previous administrations didn't block some of those mergers.
IMPACT ON TRAVELERS
Airfares rose faster than inflation for a time after the initial wave of consolidation, but that trend has cooled. The average fare today for a flight within the United States is 35% lower than in 2000 when adjusted for inflation, according to the Transportation Department. However, fees have grown sharply and partly offset lower fares.
The industry trade group, Airlines for America — both Alaska and Hawaiian are members, as are the largest U.S. carriers — insists that competition is robust.