What your car knows about you and could be telling the world
You probably know that your smartphone and laptop store a lot of your personal data, such as your photos, messages, passwords and browsing history. But did you know that your car does the same thing?
Your car can collect and share a lot of information about you, such as where you go, what you say and how you feel. According to Mozilla research, most cars sold in the U.S. today are "privacy nightmares on wheels" that collect huge amounts of personal information.
This data is gathered by sensors, microphones, cameras and the phones and devices you connect to your car, as well as by car apps, company websites, dealerships and vehicle telematics. And if you don't wipe your car's data before selling or trading it in, you could be putting your privacy and security at risk.
CLICK HERE TO GET MY FREE CYBERGUY REPORT NEWSLETTER WITH SECURITY ALERTS AND THE LATEST BLACK FRIDAY DEALS
MORE: HOW TO HELP PREVENT YOUR CAR FROM GETTING STOLEN
What kind of data is your car collecting?
The amount and type of data your car collects depends on the make, model and features of your vehicle. Some of the common data points include:
Vehicle identification number (VIN)
Mileage, speed, fuel level and oil life
Tire pressure, engine temperature and battery status
Brake, steering and acceleration patterns
GPS location, destination and route
Voice commands, phone calls and text messages
Media preferences, playlists and contacts
Biometric data, such as heart rate, blood pressure and stress level
Some of this data is essential for your car's proper functioning; some is useful for enhancing your driving experience; and some is sensitive and personal, such as biometric data, phone calls and text messages.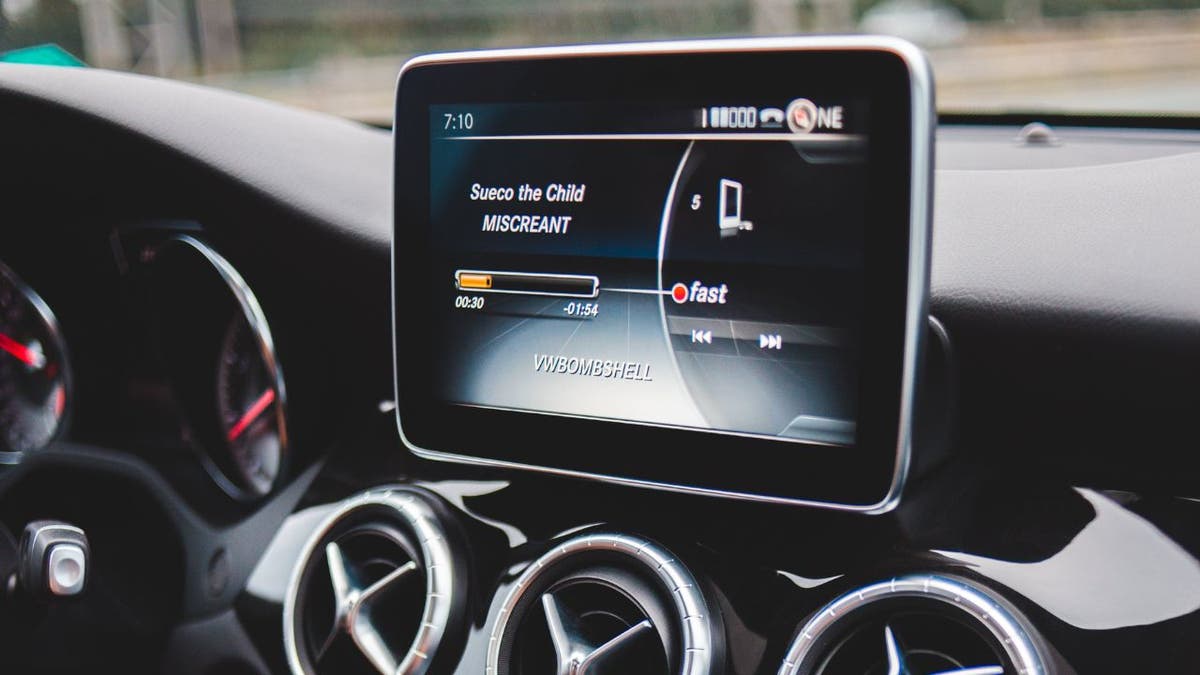 MORE: 5 BEST RADAR DETECTORS AND APPS
How is your car sharing your data?
Your car can share your data in different ways, depending on the technology and the agreement you have with the manufacturer or service provider. Some of the common methods are:
Cellular: Your car can send data over a cellular network, either using its own SIM card or your smartphone's connection. This is how some cars offer features like remote start, emergency assistance or navigation services. However, this also means that your car can send data to the manufacturer or other parties without your knowledge or control.
Wi-Fi: Your automobile can connect to a Wi-Fi network, either at your home, workplace or a public hotspot. This can allow you to download software updates, access online services or stream media. However, this also means that your car can upload data to the cloud or other servers without your consent or awareness.
Bluetooth: Your car can pair with your smartphone or other devices via Bluetooth. This can enable you to make hands-free calls, play music or use apps. However, this also means that your car can access data from your devices, such as your contacts, messages or photos, and potentially share them with others.
THE MOST AMERICAN-MADE CARS AND MORE AUTOS STORIES
USB: Your vehicle can read data from a USB drive or device that you plug into it. This can allow you to play media, update software or transfer files. However, this also means that your car can copy data from your USB drive or device and possibly share it with others.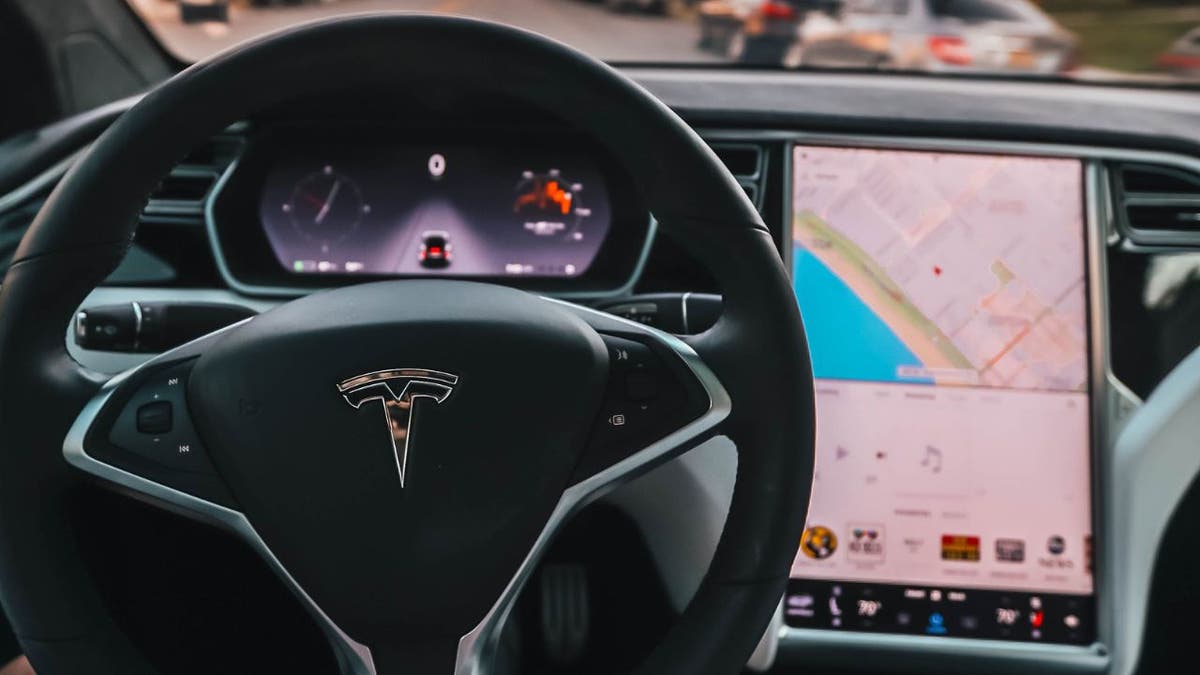 MORE: BEST DASH CAMS FOR YOUR CAR
3 big risks of your car's data being collected and shared
Your car can reveal a lot of information about you, such as where you live, work, shop and travel.
1. It can also expose your personal and professional communications, your media tastes and your health status. This data can be used by third parties to profile you, target you with ads or discriminate against you.
2. Your car can be hacked by malicious actors, who can access your data, take control of your vehicle or cause damage or harm. This can happen through various means, such as intercepting your wireless signals, infecting your devices or exploiting your software vulnerabilities.
3. Your car can be owned by someone else, who can access your data, monitor your behavior or limit your choices. This can happen if you lease, rent or share your car or if you sell or donate it without properly wiping it.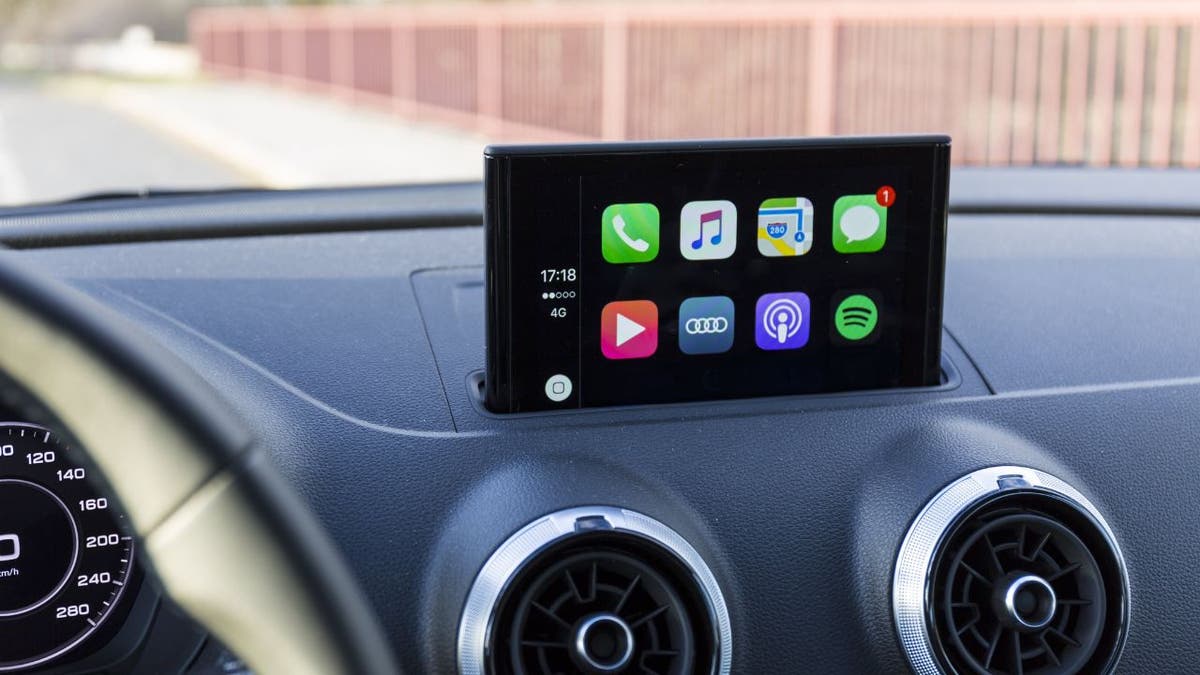 MORE: BEST CAR ACCESSORIES 2023
How can you protect your car's data and your privacy?
There are some important steps you can take to protect your car's data and your privacy, such as:
Make sure to erase all your personal data and settings before selling or trading it, such as the infotainment system, the companion app and any third-party service. In each of them, look for an option to delete your information, log out of your accounts and unlink your vehicle.
When buying a used car, be sure the previous owner removed their connected account and performed a factory reset.
Only give access to your data to trusted third parties
Always use strong passwords and set up two-factor authentication for apps and services that connect to your car.
'DO YOU READ ME, HAL?' SPACE AGENCIES WEIGH PAIRING ASTRONAUTS IN DEEP SPACE WITH AI COMPANIONS
When connecting a mobile app to the car, minimize the amount of data collected by this app. You can use iOS or Android settings to limit the data collected by your phone.
Disable or delete any apps or accounts that you don't use or trust.
Opt out from your mobile device's location sharing.
Do not use Amazon Alexa in your car if you are concerned about Amazon collecting that voice request information, IP address and geolocation information and using it to target you with advertising.
Before you buy, lease or use a car, read the privacy policy and terms of service of the manufacturer and service providers. Find out what data they collect, how they use it, who they share it with and how long they keep it. Also, check if you can opt out of any data collection or sharing or request a copy or deletion of your data.
MORE: HOW TO SECURELY GET RID OF YOUR OLD CELLPHONE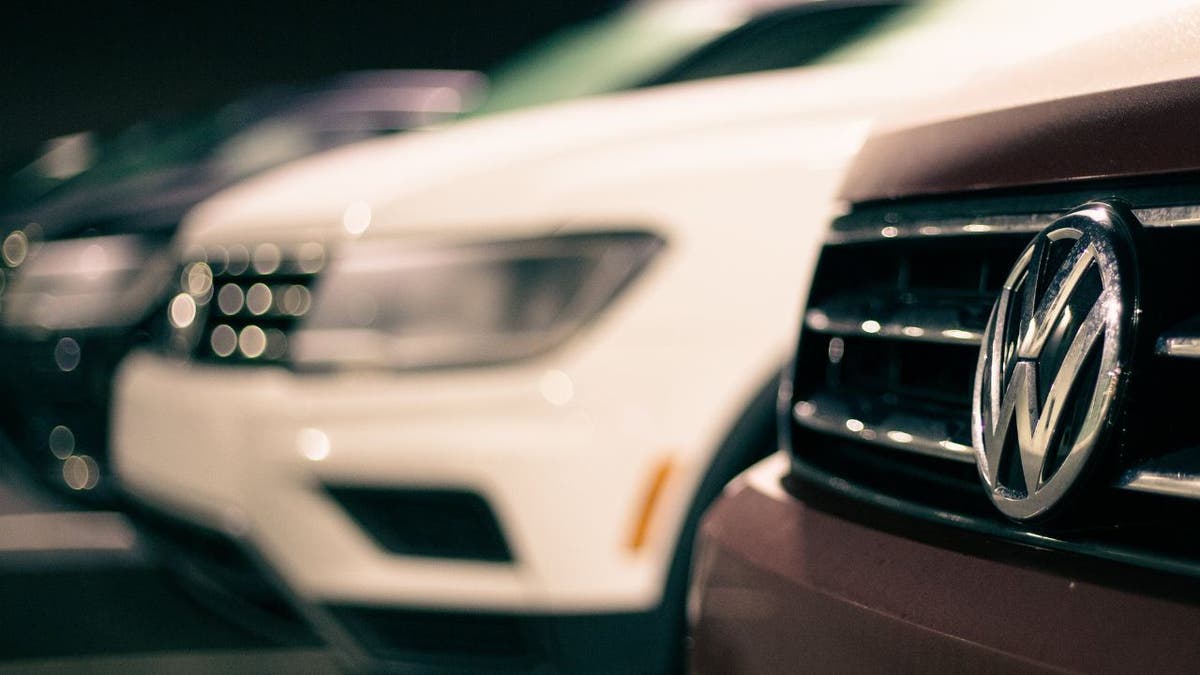 Kurt's key takeaways
Your car is more than just a mode of transportation. It is also a data collector and a data sharer. While this can offer you some benefits, it can also pose some risks. Therefore, you should be aware of what your car knows about you, how it shares that information with others and how you can protect and erase it from prying eyes, especially before you sell, donate or trade it in.
What do you think about your car's data collection and sharing? Do you feel comfortable or concerned about it? Let us know by writing us at Cyberguy.com/Contact
For more of my tech tips & security alerts, subscribe to my free CyberGuy Report Newsletter by heading to Cyberguy.com/Newsletter
Ask Kurt a question or let us know what stories you'd like us to cover
Answers to the most asked CyberGuy questions:
Copyright 2023 CyberGuy.com. All rights reserved.

Finally, non-MagSafe wireless chargers will fast-charge recent iPhones
Apple has not responded to a request for comment, but presumably, this support will extend to all Qi2 chargers. The only problem left is that despite companies like Anker, Belkin, and Mophie all announcing Qi2-compatible hardware a few months ago, there are no certified products available for purchase yet.
Third-party chargers that work with iPhones at the same rate as MagSafe-branded tech is the way we'd hoped things would work, considering the updated Qi2 spec's Magnetic Power Profile brings in magnets and authentication contributed by Apple. That will enable fast wireless chargers you can use with both iPhones and, eventually, compatible Android devices. However, we've been asking about this for months, and other than a statement from Belkin about the iPhone 15, we couldn't get definitive word one way or the other about iPhone support for the maximum charging rate.
Anker spokesperson Mary Woodbury confirmed in an email to The Verge that, unlike older Qi products that were limited to half-speed 7.5W charging with iPhones, the new MagGo products can support 15W charging, the same maximum rate you get with Apple's MagSafe-branded gear. There's also no word about support for the iPhone 12 series (or the iPhone 13 mini, which maxes out at 12W even when paired with MagSafe chargers), which should have compatible hardware but may require their own software updates.
Apple shipped the release candidate version of iOS 17.2 on Tuesday afternoon with a note saying it added Qi2 compatibility for the iPhone 13 and 14 (the iPhone 15 listed support for Qi2 at launch) without going into detail about how fast the charging could work with non-MagSafe hardware.
When the new MagGo products were announced at the end of August, Anker didn't list model numbers, pricing, or release dates but said we could expect a new kickstand-equipped portable Power Bank, new Wireless Charging station designs to charge your iPhone, AirPods, and Apple Watch all at once, a simple 15W-capable pad charger, and a 67W spherical Magnetic Charging Station for your desktop with 8-in-1 output.
We'll be waiting for more details to find out if any of them make their predicted late-2023 launch window, and keeping an eye on the Wireless Power Consortium's Qi product database for any certifications.
Reddit says a bug is letting slurs get added to its links
We became aware of a bug, a week or two ago, that allows any words and phrases to be updated and manipulated on a post page hyperlink that leads back to Reddit. We're working with the appropriate partners on a fix. For context, we've found that Google will index URLs that work that it finds, both on and off platform, so if someone shared a link on another platform to one of those arbitrary URLs, Google will crawl and index it, even if we don't "officially" support it.
Holiday hype or hazard? The truth behind TEMU's deals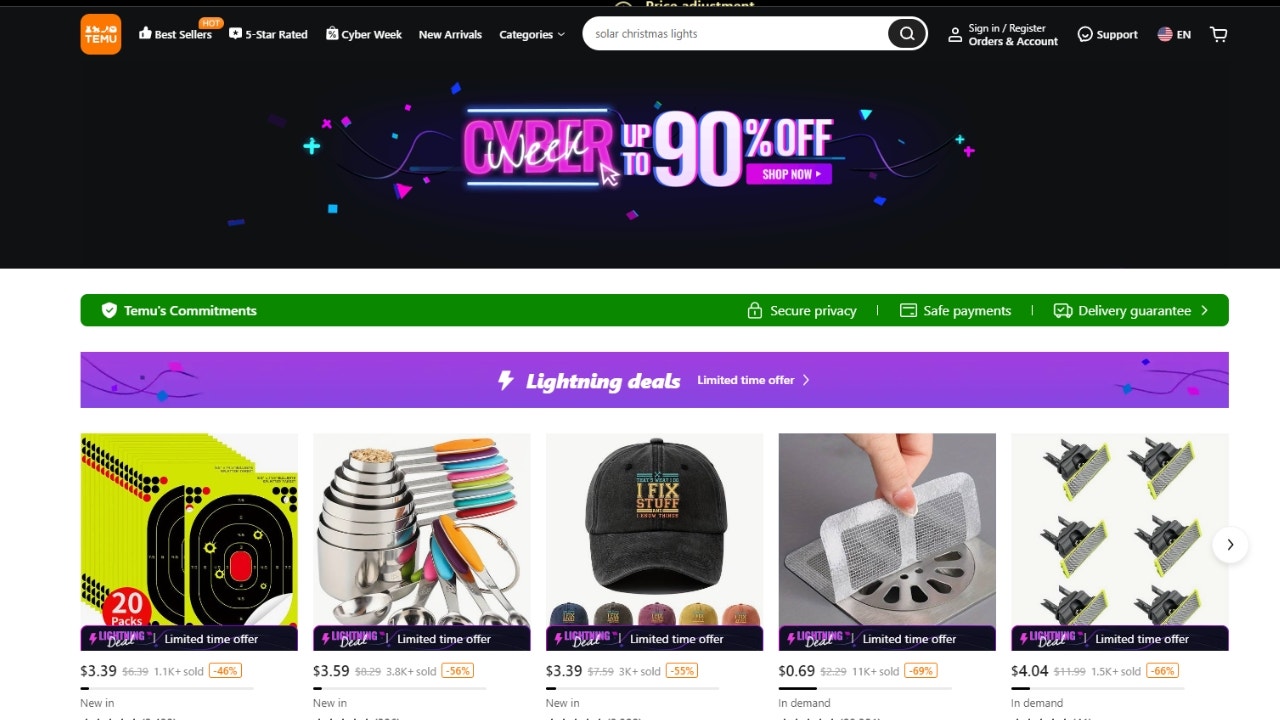 The shopping app TEMU likes to show off its cheap deals, hot steals, and huge discounts. But how reliable are these offers?
The app, which is based in China, has topped the charts on both Google Play Store and App Store, but it also raises plenty of security issues.
CLICK TO GET KURT'S FREE CYBERGUY NEWSLETTER WITH SECURITY ALERTS, QUICK VIDEO TIPS, TECH REVIEWS, AND EASY HOW-TO'S TO MAKE YOU SMARTER
What is TEMU?
TEMU calls itself a "one-stop destination for affordable items, perfect for home decor, electronics, pet supplies, sports and toy selections." TEMU is an acronym for The Everything Marketplace Unlimited.
It is a Chinese e-commerce company that operates mainly in the United States, Canada and Australia. The platform features cheap items for low prices – with deals on everything from cookware, hats and even replacement razor blade heads.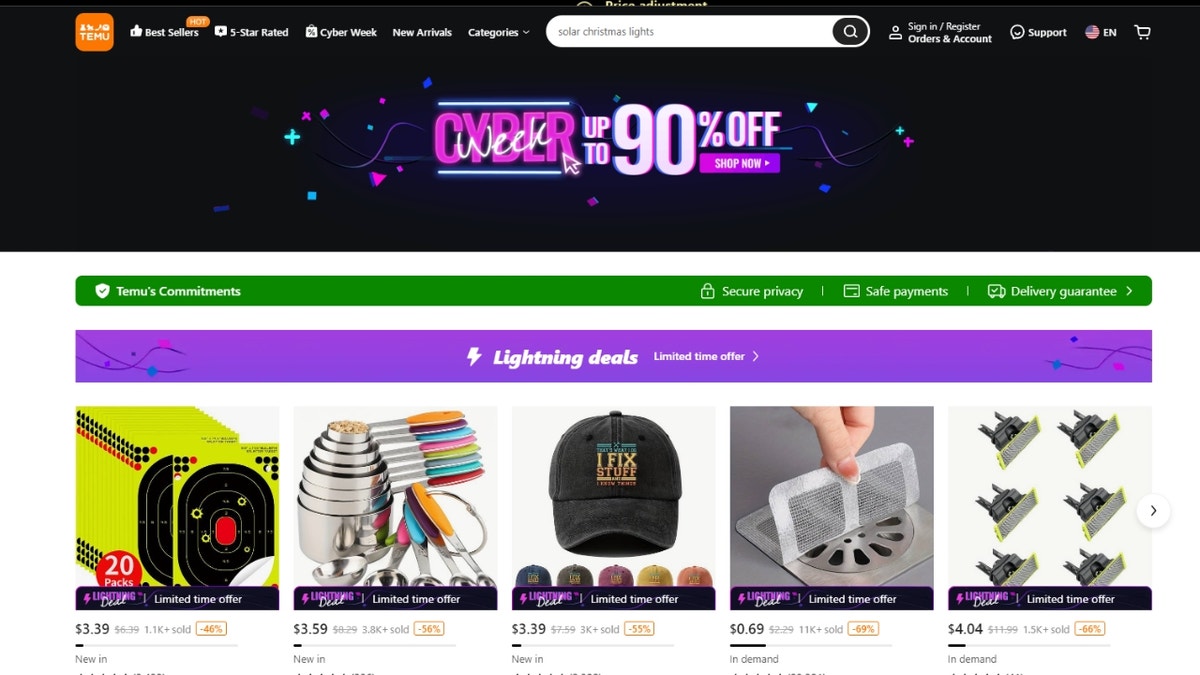 MORE: BEST GIFTS FOR WOMEN 2023
A risky shopping app that may compromise your data and privacy
TEMU has been accused of selling counterfeit goods, violating intellectual property rights and engaging in deceptive marketing practices.
So, your purchase might come with some add-on red flags. The Better Business Bureau already has more than 1,300 customer complaints reported at the time of publishing, and some of those complaints involve stolen data.
A class-action lawsuit filed in New York even claims the app knowingly steals personal information. It even argues that TEMU fails to properly protect people who use its app.
One reader emailed us just this week about TEMU, asking,
"Can you please tell me how to delete an app and especially my credit card info that they have on that app I am referring to TEMU. It's a Chinese app actually – based in China anyway. I need to not use it anymore, but I'm worried that they kept my credit card information on file (I was not given a choice on this when I first ordered from them). Can you help me, please??"
Helping is what we do best. First, let's start off with deleting your credit card data.
MORE: BEST CYBER WEEK LAPTOP DEALS
Deleting credit card information from TEMU
To remove your credit card information from the app, you can follow these steps:
Open the TEMU app and initiate a checkout
Click Edit next to your bank card
You may click Edit or Delete to update your attached bank card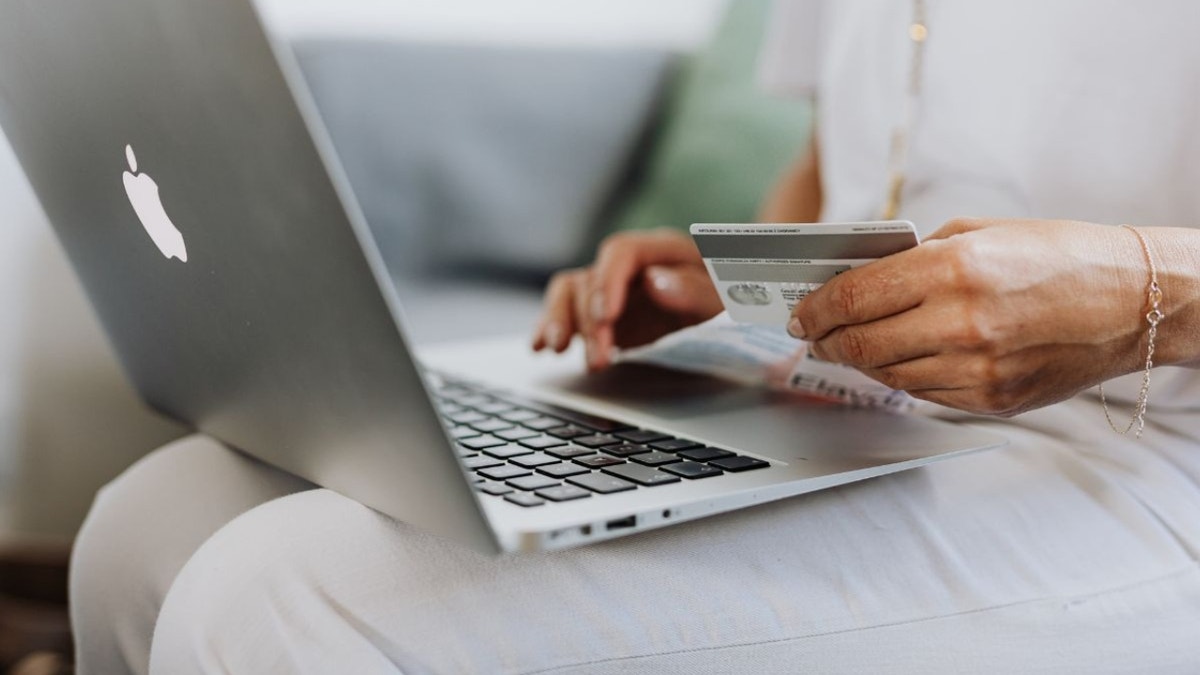 MORE: IS THIS CHINESE-BASED SHOPPING APP SPYING ON YOU?
Chinese-based apps pose security and privacy risks
I would recommend avoiding downloading the TEMU app. If, for some reason, you do have it on your phone, delete it immediately. There is a possibility that it may collect and share personal information with the Chinese government or other third parties, which could put your sensitive information at risk. 
MORE: HOW TO IDENTIFY AND STOP APPS THAT ARE LISTENING TO YOU
How to delete your TEMU account permanently
Go to the You tab at the bottom of the TEMU app
Select Settings
Open Account Security
Scroll down to the bottom and click on Delete Your TEMU Account
Then click on "I Want to Permanently Delete My TEMU Account and All Its Data"
 How to delete TEMU from your devices
iPhone
Long-press on the TEMU app icon on your home screen or app library
Then tap on Delete App or Move to Trash
You can also go to your iPhone settings, find the TEMU app in the list of apps, and tap on Delete App or Offload App
Android
Long-press on the TEMU app icon on your home screen or app drawer,
Then tap on Uninstall or Remove
You can also go to your phone settings, find the TEMU app in the list of apps, and tap on Uninstall or Disable
MORE: BEST GIFTS FOR MEN 2023
If you're even slightly considering using the TEMU App (or have already used it), read this:
1) Do not use your personal or financial information on the app. TEMU may collect, store, and share your data without your consent or knowledge. It may also sell your data to third-party advertisers or hackers.
2) If you have already used your credit card or other payment methods on the app, you monitor your bank statements for any suspicious transactions and potentially cancel these cards altogether.
3) You should also change your passwords and security questions for any online accounts that may be linked to the app. Also, consider using a password manager to generate and store complex passwords.
4) Do not trust the reviews or ratings on the app. TEMU may manipulate or fabricate the reviews and ratings of its products and services to deceive customers and boost its reputation. It may also delete or censor negative or critical feedback from users.
5) You should always do your own research and check other sources of information before making a purchase on the app.
6) Do not fall for the too-good-to-be-true offers on the app. TEMU may lure customers with low prices, free shipping, and huge discounts, but these offers may come with hidden costs, risks, and scams. You may receive counterfeit, damaged, or defective products, or you may not receive anything at all. You may also face difficulties in returning, exchanging, or refunding your orders, or you may be charged additional fees or taxes.
7) You should always read the terms and conditions, policies, and fine print of any offer before accepting it.
8) You should also be wary of any unsolicited emails, messages, or calls from TEMU or its affiliates asking for your personal or financial information or offering you rewards, prizes, or vouchers. These may be phishing attempts to steal your identity or money.
9) Do not keep the app on your device. TEMU may access, modify, or delete your files, photos, contacts, or other data on your device without your permission. 
10) Our overall advice is for you to uninstall the app as soon as possible and scan your device for any potential threats. You should also update your device's software.
11) Use antivirus software on all your devices to avoid falling victim to scammers or hackers targeting you as a result of shopping on the TEMU app or site. Having good antivirus software running on your devices will protect you from accidentally clicking malicious links and will remove any malware from your devices. Get my picks for the best 2023 antivirus protection winners for your Windows, Mac, Android & iOS devices.
12) Use identity theft protection services if you have downloaded the TEMU app or entered your personal information on its app or website. Identity theft protection companies can monitor your personal information (home title, Social Security Number (SSN), phone number, email address) and alert you in the event they become breached. It can also alert you if any of these are being used to open an account. They can also assist you in freezing your bank and credit card accounts to prevent further unauthorized use by criminals. See my tips and best picks on how to protect yourself from identity theft.
GET MORE OF MY SECURITY ALERTS, QUICK TIPS & EASY VIDEO TUTORIALS WITH THE FREE CYBERGUY NEWSLETTER – CLICK HERE
Kurt's key takeaways
TEMU, like many apps based overseas, has plenty to be concerned about. Those concerns grow exponentially when your credit card is attached. The best practice here is to avoid apps that seem too good to be true. If you're getting massive discounts, countless coupons and hefty deals – alarm bells should start ringing in your head.
Have you heard of this suspicious TEMU app before now? Do you think it is worth the risk of using it for a good deal? Let us know by writing us at Cyberguy.com/Contact.
For more of my tech tips and security alerts, subscribe to my free CyberGuy Report Newsletter by heading to Cyberguy.com/Newsletter.
Ask Kurt a question or let us know what stories you'd like us to cover.
Answers to the most asked CyberGuy questions:
CyberGuy Best Holiday Gift Guide
Copyright 2023 CyberGuy.com. All rights reserved.