The Steve Jobs Archive is training people to follow in the Apple founder's footsteps
Today, the Steve Jobs Archive (SJA) — an organization that collects and curates information about the late Apple founder's life — has introduced a part-time fellowship program that aims to help a new generation of creative and technologically gifted people follow in Jobs' footsteps. 
The first nine SJA fellows are a group of "young creators" that includes musicians, engineers, storytellers, and more who will receive guidance, resources, and financial support over the coming year to help them make their creative ambitions a reality. According to the SJA press release, each of the fellows selected for the program was chosen for their "wide-ranging curiosity, sense of possibility, and determination to leave the world better than they found it." 
While you might expect the fellowship program to reward engineers exclusively, Jobs frequently promoted Apple as a company that operated at the intersection of technology and the liberal arts. Here's him speaking at an Apple event in 2011:

The Sphere's first show looks like it was a mind-blowing spectacle
U2 played the first-ever show at the Las Vegas Sphere, a massive, dome-shaped venue wrapped in over a million LEDs. The concert, a live performance centered on the band's Achtung, Baby album, was also the band's first in a series of performances it will put on at the venue through the end of December. The cheapest tickets for the shows that haven't sold out yet start at about $400, as of this writing.
From videos being posted to social media, it looks like shows at The Sphere can be breathtaking, probably more than a little nauseating, and undoubtedly expensive to produce.
A review in The New York Times says the concert alternated between gigantic, trippy visual effects sweeping across the domed display and the more standard concert screen fare of band close-ups. From this YouTube video of the first song, "Zoo Station," it looks like the show began with the latter:
But sometimes, things looked absolutely out of control, with wild animations spanning the entirety of the screen in ways that must be completely disorienting for our lizard brains. People were just losing it. I can't say I blame them:
Just look at this part while the band played "The Fly" and all the text transforms into a tunnel extending up into the sky:
This video from casinocompwallet on TikTok shows what the LEDs actually look like. Sphere Entertainment says each of these pucks contains 48 diodes, is about eight inches apart, and can show 256 million colors:
10 easy ways to prevent someone from spying on you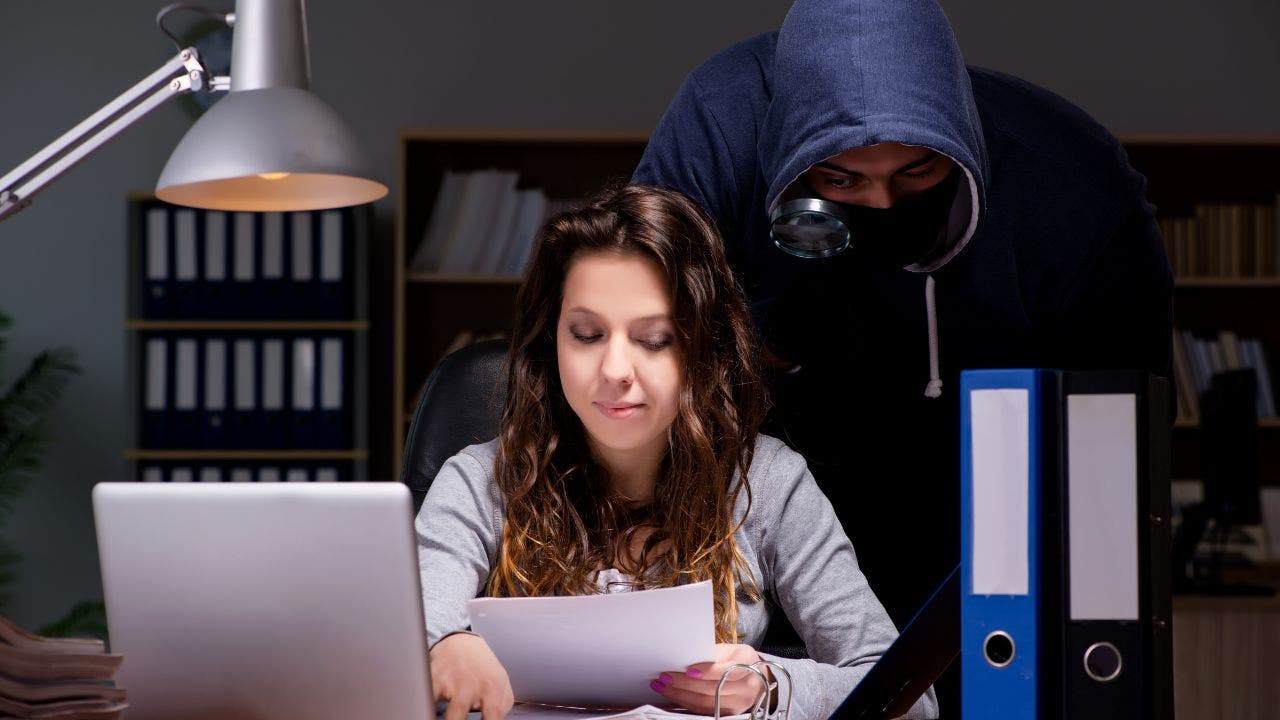 You know, one of the absolute worst feelings in the world is when you get that creepy sensation that someone is spying on you. It's just so unsettling, whether it's happening in real life or online. I mean, seriously, who wants to be watched without their permission, right? 
That's why it's important for us to be proactive and take all the necessary steps to protect ourselves. 
Here are my top 10 tips for keeping your information away from those creepy spies. 
CLICK TO GET KURT'S FREE CYBERGUY NEWSLETTER WITH SECURITY ALERTS, QUICK TIPS, TECH REVIEWS AND EASY HOW-TO'S TO MAKE YOU SMARTER 
1. Have good antivirus software 
You often hear me talking about this and there's a good reason. One of the best ways to protect yourself from being spied on is to have antivirus protection installed on all your devices. Having good antivirus software allows you to be resilient against growing attacks by actively running on your devices. It's the best to help stop and alert you of any malware in your system, warn you against clicking on any malicious links in phishing emails, and ultimately protect you from being hacked.
See my expert review of the best antivirus protection for your Windows, Mac, Android & iOS devices.   
2. Remove yourself from the internet  
Your personal data can get exposed online in various ways, such as data breaches, data scraping, or data sharing by hackers, websites, platforms or on the dark web. This can put your privacy and security at risk. While no service promises to remove all your data from the internet, having a removal service is great if you want to constantly monitor and automate the process of removing your information from hundreds of sites continuously over a longer period, and it would significantly decrease the chances of someone being able to spy on you all the time.  
See my tips and best picks for removing your personal information from the internet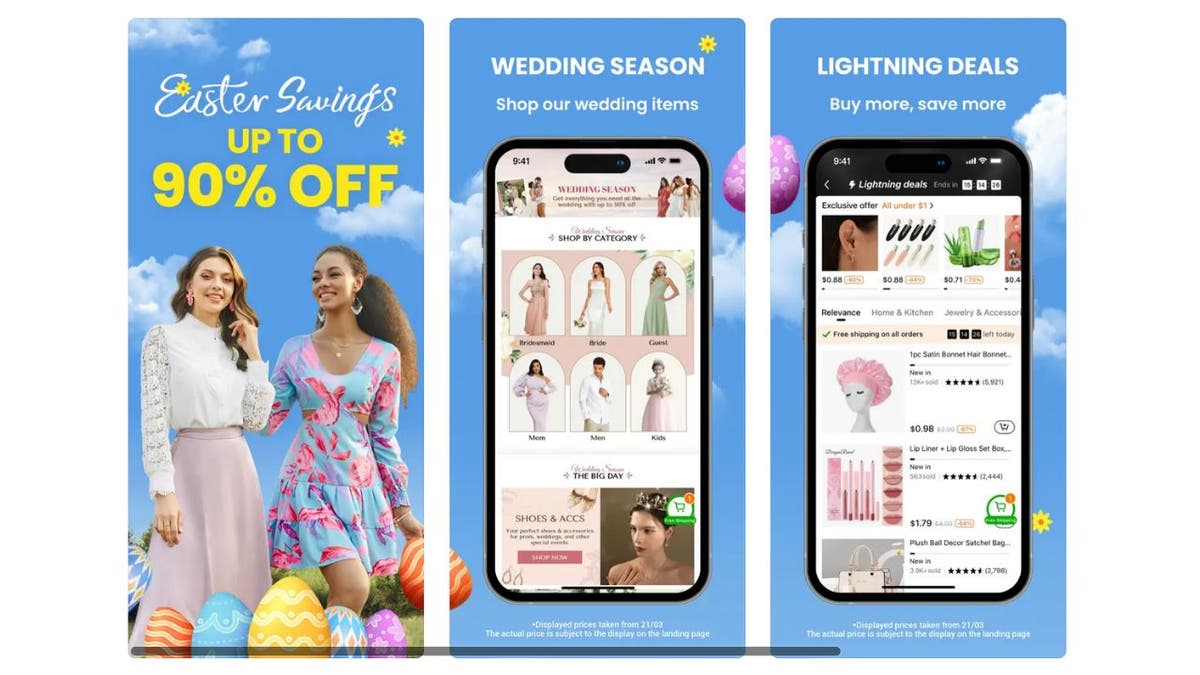 3. Avoid using apps like Temu 
Certain readily available apps are made to spy on you and harvest your personal data . The Chinese-based app Temu and its sister app Pinduoduo have been found to collect sensitive information on users, including tracking locations, recording contacts, browsing history, and other personal information. 
Before you download any app, make sure you read its privacy policy or, at the very least, search the app name along with the word 'privacy.' Closely look at its reviews and ratings, and make sure it's coming from a legitimate official source like the App Store or the Google Play Store.  Never link to download an app from an email or text message. Those links often lead to trouble compromising your security. 
MORE: EXPOSING THE SHOCKING TRUTH ABOUT POPULAR APPS WITH CHINESE TIES  
4. Use a VPN  
Consider using a VPN to protect against prying eyes from tracking you and identifying your potential location on websites that you visit. Depending on their privacy settings, many sites can read your IP address and may display the city from which you are corresponding. A VPN will disguise your IP address to show an alternate location. 
For the best VPN software, see my expert review of the best VPNs for browsing the web privately on your Windows, Mac, Android, & iOS devices 
5. Use a webcam cover 
You know those little cameras that you see built into all of your devices?  Or the external webcams that you plug into your computer?  If your devices become compromised, hackers can gain access to your webcam to spy on you and learn your sensitive information. Covering your webcam with a simple piece of electrical tape or using a physical camera cover is an easy and inexpensive way to take control of your privacy and get some peace of mind. 
Think of it like closing the curtains on your window. Why should anyone have the opportunity to see what you are doing in the comfort of your own home?  It is an easy suggestion for everyone that can prevent massive issues.  
MORE: IS SOMEONE SPYING ON YOU THROUGH YOUR HACKED WEBCAM? 7 RED FLAGS 
 6. Have strong passwords  
Create strong passwords for your accounts and devices, and avoid using the same password for multiple online accounts. Consider using a password manager to securely store and generate complex passwords instead of relying on a single password, which, if stolen, can expose you. It will help you to create unique and difficult-to-crack passwords that a hacker could never guess.  
Plus, it also keeps track of all your passwords in one place and fills passwords in for you when you're logging into an account so that you never have to remember them yourself.  The fewer passwords you remember, the less likely you will be to reuse them for your accounts.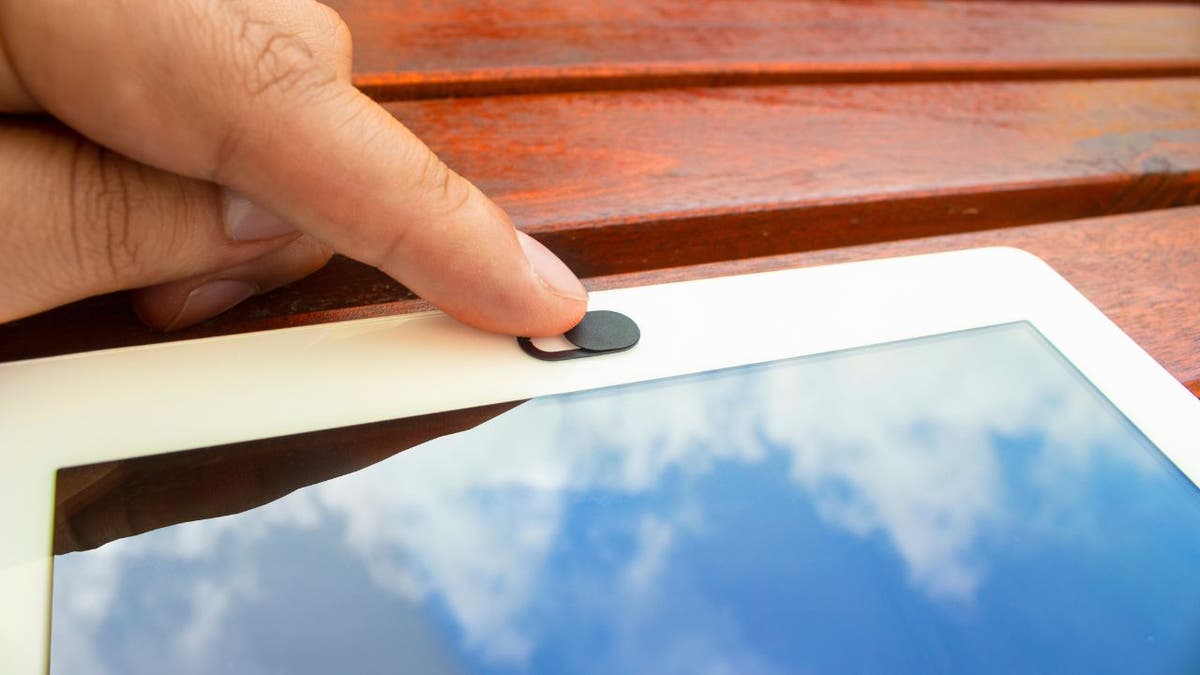 GET MORE OF MY TECH TIPS & EASY VIDEO TUTORIALS WITH THE FREE CYBERGUY NEWSLETTER – CLICK HERE 
7. Use 2-factor authentication 
Having 2-factor authentication is just another way to keep those spies out of your accounts. If someone guesses your password, 2-factor authentication will pose another barrier for them to have to break through. This will encourage many hackers to give up on trying and will cause major setbacks for the rest who still try to get into your accounts. 
Many devices offer 2-factor authentication, and it is typically used either through an SMS-text messaging system, an authentication app, or with a fingerprint or facial scan, making it nearly impossible for a hacker to bypass it. If you don't have 2-factor authentication on your devices already, I would highly recommend looking into it.
MORE: WHAT IS TWO-FACTOR AUTHENTICATION, AND SHOULD I ENABLE IT? 
 8. Double-check camera and microphone settings 
Your smartphones, tablets, and computers should have adjustable settings for both your camera and microphone. Oftentimes people don't realize that every app on your device has its own set of permissions, so you might be giving camera and microphone access to an app that you don't want to give access to. These settings can be easily changed, so make sure you're only giving camera and microphone permission where absolutely necessary to avoid any snoopers from looking into your information. There are different ways to manage the camera and microphone permissions on your phone, depending on the app you are using. 
How to adjust your microphone or camera using third-party apps on iPhone 
Go to Settings
Then scroll down to Privacy and Security and tap it
Then go to Microphone or Camera and toggle the switch next to the app's name to grant or revoke access
How to adjust your microphone or camera permissions using Safari on iPhone 
Go to Settings
Then click on Safari
Next, scroll down to where you see Settings for Websites and then tap on either Camera or Microphone and select Ask or Deny for each option
How to adjust your microphone or Camera permissions for all apps on Android 
Open Settings app
Tap Apps
Look for the app you want to change the permissions for and select it
Tap Permissions
Then click Camera and Microphone and tap Don't allow
HOW TO FIGHT BACK AGAINST DEBIT CARD HACKERS WHO ARE AFTER YOUR MONEY
How to adjust your microphone or camera preferences using Chrome on Android 
Open the Chrome app and tap the three dots in the upper right-hand of the screen
Go to Settings and tap it
Scroll down to Site Settings and tap it
Then go to Microphone or Camera
Then, toggle Off the microphone or camera off for each site
How to adjust your microphone or camera preferences using Firefox on Android 
Open the Firefox app 
Then tap Menu, which is the three dots in the bottom right of the screen
Scroll down and tap Settings
Then click Site permissions
Then you'll want to click on either Camera or Microphone and tap to block access for each site
MORE: ARE YOUR OWN DEVICES INADVERTENTLY SPYING ON YOU?  
9. Lock your screens 
If you want to protect against a snoop physically peeking over your shoulder, which happens more often than you might think, then having a lock on your screen is the best way to protect yourself.  
You can create passcodes for your smartphones, tablets, or computers, and some devices will also allow you to enable a fingerprint or Face ID lock to prevent snoops from guessing a number passcode.  
For step-by-step instructions on how to lock up your screen devices, click here.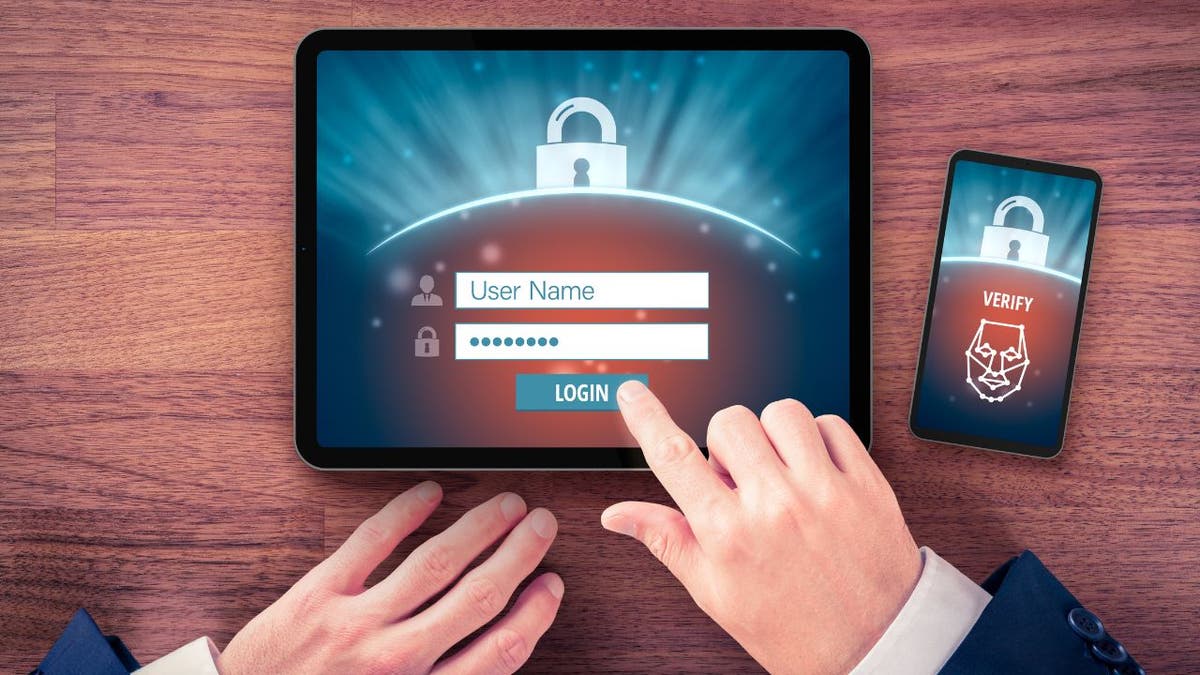 MORE: HOW TO MAKE YOUR DEVICES IMPOSSIBLE TO SNOOP ON WITH A PRIVACY SCREEN 
10. Turn off your location 
Location settings are a key way for hackers and spies to keep tabs on you. The last thing you want is for someone you don't know to have information on where you've been or where you're going. Keeping your location services either completely off or limited, especially on your smartphone, which you take with you everywhere you go, can prevent a hacker from having that information. 
However, before you turn off location sharing to everything on your devices, you need to know the consequences of doing so.  That's because several applications use your location services, like location-based apps, which include your map, navigation, photo, weather, and fitness apps.  Also, your browser uses your location to provide relevant search results. In addition, emergency services could be affected if you turn off location sharing. In fact, your location may not be automatically shared with emergency services, which could delay response times or make it difficult for emergency personnel to find you.
Kurt's key takeaways 
We all have to be vigilant when it comes to protecting our privacy because these hackers and spies will do anything to get your information from you. I know it can seem scary; however, as long as you take the proper precautions and stay alert at all times, then you can have a safe and enjoyable experience while you're surfing the web. 
What scares you the most when it comes to your online privacy? Are there any specific concerns you have that you'd like us to address? Let us know by writing us at Cyberguy.com/Contact 
For more of my tech tips & security alerts, subscribe to my free CyberGuy Report Newsletter by heading to Cyberguy.com/Newsletter 
Answers to the most asked CyberGuy questions: 
What is the best way to protect your Mac, Windows, iPhone and Android devices from getting hacked? 
What is the best way to stay private, secure, and anonymous while browsing the web? 
How can I get rid of robocalls with apps and data removal services? 
Copyright 2023 CyberGuy.com.  All rights reserved. 
Here's where you can preorder Sony's upcoming PlayStation Portal
There is a chance the PlayStation Portal will sell out as quickly as the PlayStation 5 did when it was first released, which is perhaps why Sony is currently limiting orders to one device per customer. We have yet to test the Portal, but if you're someone who wants to secure a unit at launch, rest assured that multiple retailers have already opened up preorders in the US and several other countries. Here's what you need to know.
The PlayStation Portal is a handheld device that can connect remotely to your PS5 over Wi-Fi. As a result, you can stream preinstalled PS5 games to the Portal's eight-inch LCD screen, which runs at up to 1080p resolution and 60fps. The device also sports controllers on either side, which are reminiscent of Sony's DualSense Wireless Controller for the PS5 (they even support adaptive triggers and haptic feedback).
Sadly, the Portal doesn't support Bluetooth, meaning it won't be able to connect to your standard pair of wireless headphones. It does support Sony's proprietary PlayStation Link wireless technology, however, allowing you to connect it to the forthcoming Pulse Explore earbuds and Pulse Elite headset. There's also a 3.5mm headphone jack in case you prefer a wired headset or pair of wired headphones.
As of right now, the PlayStation Portal is only available for preorder in select regions, including the US, UK, France, Belgium, Canada, and Japan. The latter two countries can't preorder it from Sony, though it is available through Amazon's Canadian and Japanese storefronts.
Update September 29th, 4:40PM ET: Updated to include additional preorder details for Amazon, Best Buy, and GameStop.