5 tools to save your trip after a canceled or delayed flight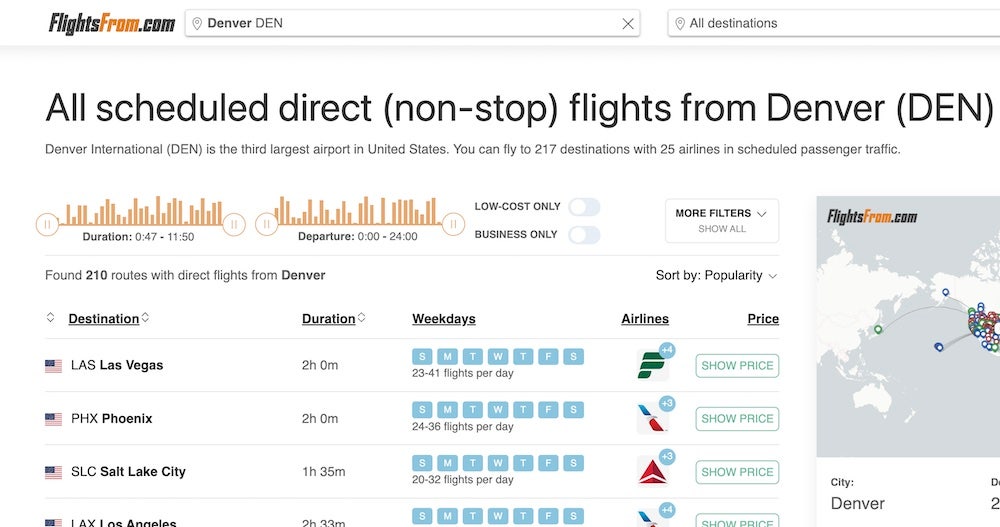 Questionable weather and crowded skies are a recipe for delays and cancelations leading into the Thanksgiving holiday. With peak travel days drawing 2.6 to 2.9 million passengers, the busiest being Sunday 11/26 with 22,000 flights, travelers are advised to book early flights and save this list of essentials to have on hand the moment you sniff out a travel snafu at the airport. 
So, how can you avoid this nightmare scenario and enjoy your holiday? Don't worry, we've got you covered. We've compiled a list of tips to help you navigate the busiest travel days of the year. Whether you're flying solo or with your family, you'll want to have these essentials on hand the moment you sense trouble at the airport. Here's what you need to know: 
EXPERT URGES TRAVELERS TO GET TO AIRPORTS 'AS EARLY AS POSSIBLE' DURING HOLIDAY SEASON
How to use tech and info to rebook your flight faster  
I helped a friend by tapping the airline app to rebook after he had been waiting on hold for hours without his call answered by a human being. Knowledge is key and acting quickly will help the most. One new useful tool helps us see conditions at some larger airports. The National Airspace System Status website list active disruptions so that you can plan around trouble. 
It also offers insights into why delays may be happening. When there is a failure of the airline or system not related to weather, then the airline should offer more compensation and assistance with rebooking. Knowing if it's the airline's fault versus a passing storm can help you get a quick resolution versus little of any help. 
5 essential travel tools to use if your flight is canceled 
Canceled flight? These tools can help get you on the next flight while others wait in line going nowhere. 
1. FlightsFrom.com mobile site 
MORE: NEW ONLINE TRAVEL TOOL MAKES IT EASIER TO USE POINTS INSTEAD OF PAYING FOR HOTEL STAYS  
Bookmark this flightsfrom.com site on your phone to see all routes and scheduled flights from every airport before using your airline's mobile app to rebook. Knowing this can help with rebooking when airline ticket counter agents see limited options.  It seems counterintuitive to consider flying further away from your desired destination especially when airline and ticketing sites don't present routes that are far out of the way. 
Backtracking to cities can offer an open seat on a flight journey that zigzags to a more distant airport and still get you where you want to go faster than waiting for traditional routes to open.   Being able to piece together information on an unconventional route that involves more than one airline is one of the most powerful benefits of the flightsfrom.com site. 
2. Flight Board app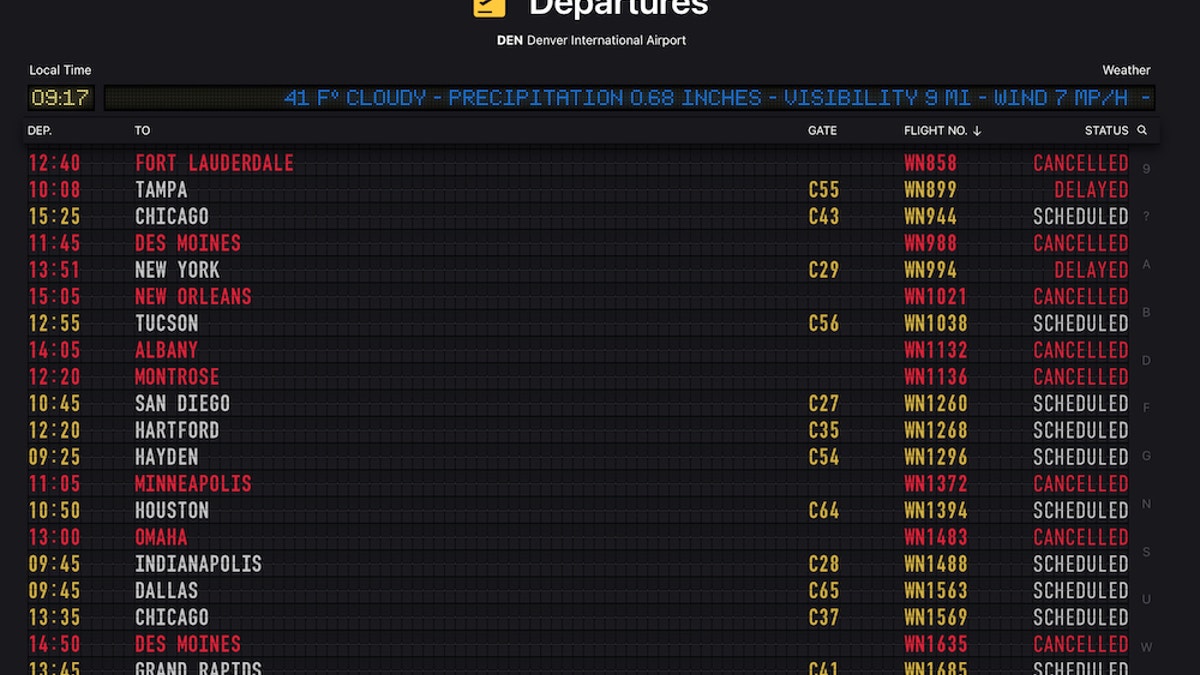 Flight Board app helps you track delayed and canceled flights. Most valuable is how it shows which flights are still operating from an airport you are standing in when yours gets delayed or canceled. 
This helps you understand which other flights are operating to get you to your destination.  Remember to screenshot a photo of the flights available for the moment you are negotiating a recovery flight. Click to get Flight Board app for iOS and Android. 
3. ExpertFlyer site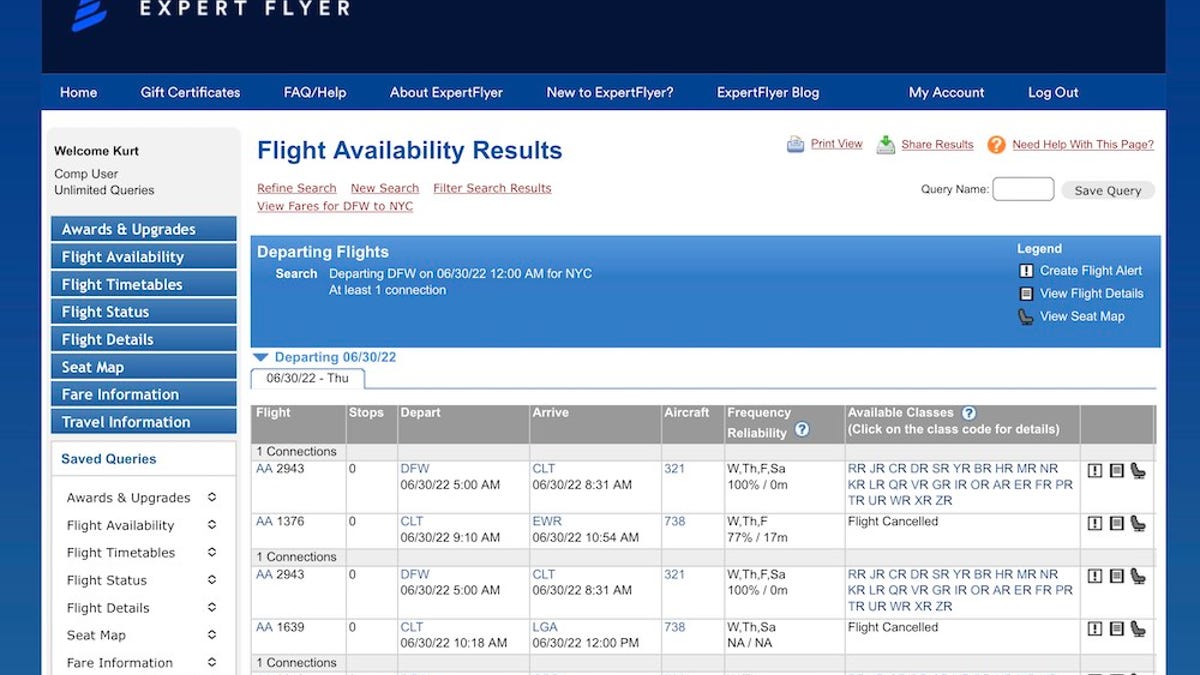 ExpertFlyer site shows vast flight inventory that airlines hide from you. Frequent fliers use this as an essential must-have subscription that reveals far more than any airline wants you to know.  Fact is, this tool alone can help you steer an airline representative toward available flights they may not even see. 
I especially love a feature that allows you to click for additional flight status information that reveals a log of each flight.  On one occasion, I was told by a gate agent after a flight was canceled that it was weather-related and she could not help. 
ExpertFlyer then allowed me to show the true data proving the flight was canceled for "operational" reasons with no mention of weather. Yes, I got a hotel voucher that paid for the night until my recovery flight took off first thing in the morning. 
ExpertFlyer has a free seat alert function, and the real full working version is a paid monthly or annual subscription which for me pays for itself in spades. When it comes to free apps and services online of any worth, if you are getting a valuable product for free, then you are the product. ExpertFlyer is found here.
4. LiveATC Air Traffic Control radio app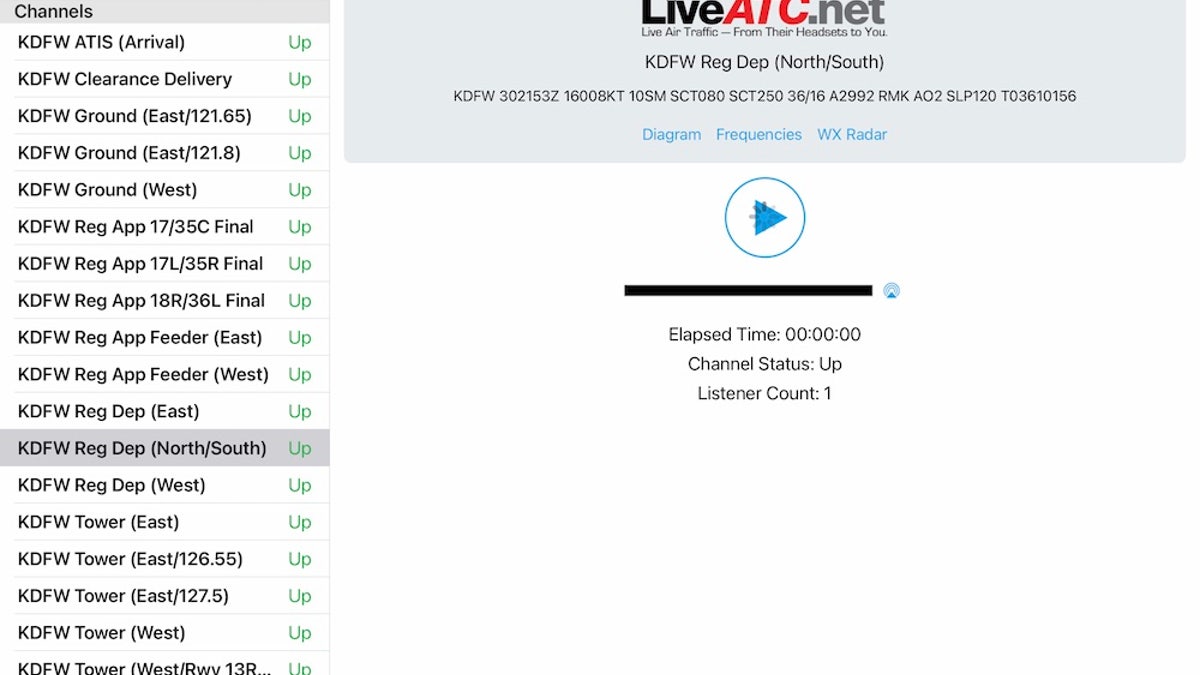 LiveATC app started as a fun way to hear air traffic control talking to the flight deck. Today, this can be one of the most essential recovery tools when delays start targeting your journey. 
Find your city, then choose the airport and the ground channel for your departure. You will often hear exactly why your flight is delayed.  And in some circumstances, you will hear the flight being canceled before it is announced to the cabin or flashes on the airline app. 
The advantage of spotting trouble ahead of the masses can help you get into the next few seats still available on the following flights to get you to your destination. LiveATC is here.
TSA PREDICTS RECORD-BREAKING HOLIDAY TRAVEL SEASON: 'PACK YOUR PATIENCE'
5. ITA Matrix flight search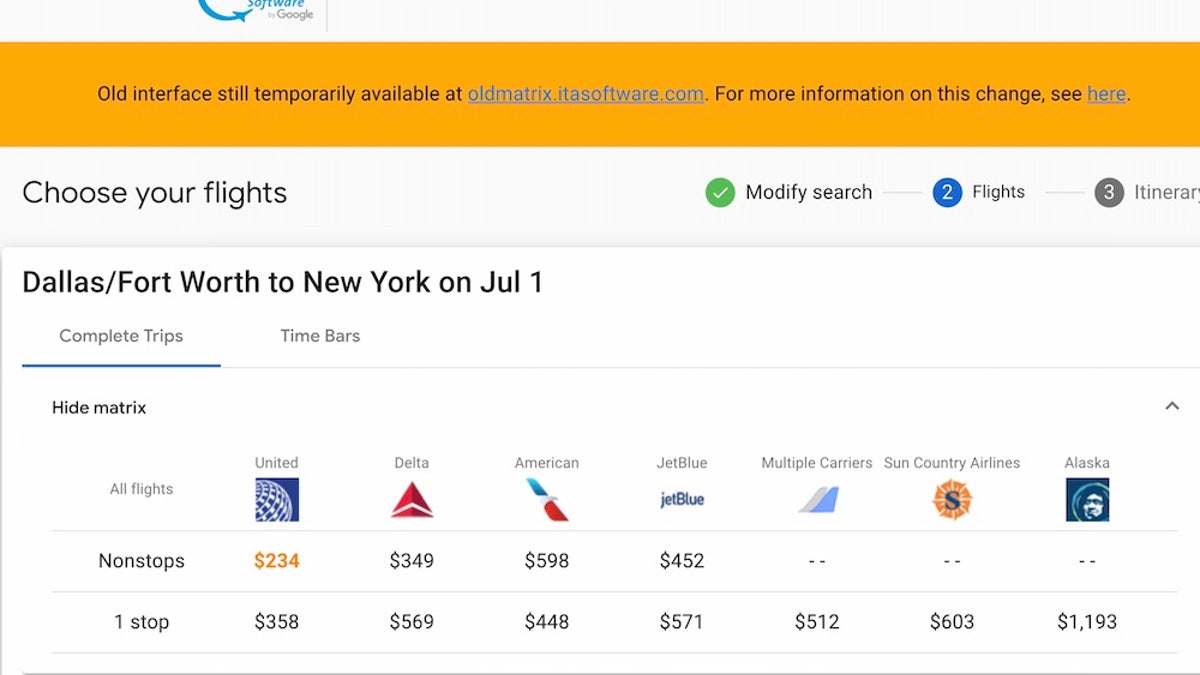 ITA Matrix site shows all available flights for sale on all airlines at that moment. You cannot buy a ticket here, just get informed. Best bet is to buy an airline ticket directly from the airline you plan to travel. What works great here is this will show you flights available to your destination for sale available in real-time. 
It shows other airlines which could be a better flight recovery option if your flight gets scrapped.  Airlines would rather accommodate you on a later flight on the same company aircraft to save money.  Fact is, you can often nudge your way into an airline confirming travel on a competitor in order to resolve a failure that sits on their shoulders. Search flights on ITA Matrix here.
GET MORE OF MY SECURITY ALERTS, QUICK TIPS & EASY VIDEO TUTORIALS WITH THE FREE CYBERGUY NEWSLETTER – CLICK HERE 
Pro flight tips 
Book tickets on bigger planes when available. Flying larger aircraft that become planes used on international routes are seldom canceled. 
Airline lounges offer better rebooking help. (buy a day pass if you cannot get through to an agent or reticket online with the airline's app) 
Avoid checking bags to give yourself the most flexibility. If you find a flight on another airline to get you where you want to go, airlines won't always transfer checked luggage to other carriers. 
Listen to LiveATC app control tower and tap into apps like my newest favorite Flighty to find alternatives during a delay to hear how your flight is being handled by ground air traffic controllers. You will know to rebook before anyone else. 
GOVERNMENT SHUTDOWN COULD SET UP 'NIGHTMARE' THANKSGIVING TRAVEL RUSH: EXPERT
Kurt's key takeaways   
Thanksgiving is a time to celebrate with your loved ones, but it can also be a stressful time if you have to deal with flight delays and cancellations. But don't let that ruin your holiday spirit. You can still make it to your destination with some smart planning and the help of these amazing tools. Whether you need to rebook your flight, track the status of the airports, or find out the reason for the disruption, these tools will give you the edge over other travelers. So don't let the shutdown get you down and enjoy your Thanksgiving. 
How do you cope with the emotional and physical toll of traveling during a stressful time?  Let us know by writing us at Cyberguy.com/Contact.
For more of my tech tips & security alerts, subscribe to my free CyberGuy Report Newsletter by heading to Cyberguy.com/Newsletter.
Ask Kurt a question or let us know what stories you'd like us to cover.
Answers to the most asked CyberGuy questions: 
What is the best way to protect your Mac, Windows, iPhone, and Android devices from getting hacked? 
What is the best way to stay private, secure, and anonymous while browsing the web? 
How can I get rid of robocalls with apps and data removal services? 
Copyright 2023 CyberGuy.com. All rights reserved.

Reddit says a bug is letting slurs get added to its links
We became aware of a bug, a week or two ago, that allows any words and phrases to be updated and manipulated on a post page hyperlink that leads back to Reddit. We're working with the appropriate partners on a fix. For context, we've found that Google will index URLs that work that it finds, both on and off platform, so if someone shared a link on another platform to one of those arbitrary URLs, Google will crawl and index it, even if we don't "officially" support it.
Holiday hype or hazard? The truth behind TEMU's deals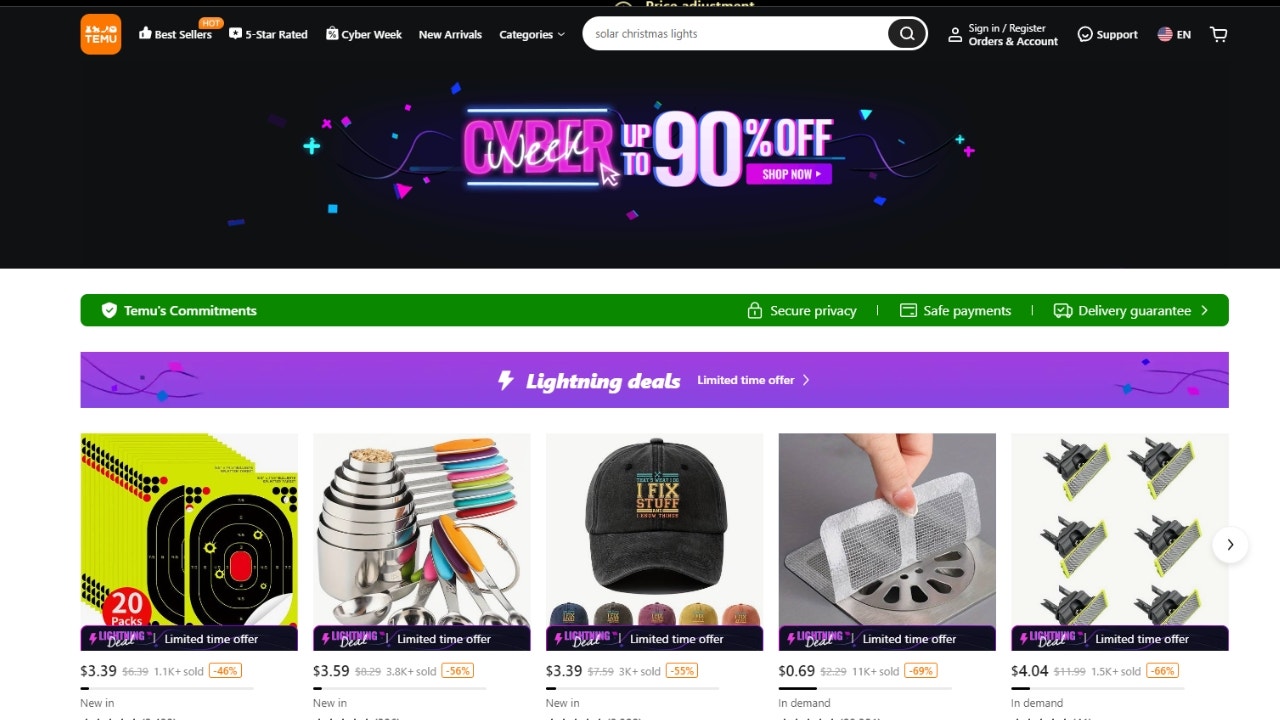 The shopping app TEMU likes to show off its cheap deals, hot steals, and huge discounts. But how reliable are these offers?
The app, which is based in China, has topped the charts on both Google Play Store and App Store, but it also raises plenty of security issues.
CLICK TO GET KURT'S FREE CYBERGUY NEWSLETTER WITH SECURITY ALERTS, QUICK VIDEO TIPS, TECH REVIEWS, AND EASY HOW-TO'S TO MAKE YOU SMARTER
What is TEMU?
TEMU calls itself a "one-stop destination for affordable items, perfect for home decor, electronics, pet supplies, sports and toy selections." TEMU is an acronym for The Everything Marketplace Unlimited.
It is a Chinese e-commerce company that operates mainly in the United States, Canada and Australia. The platform features cheap items for low prices – with deals on everything from cookware, hats and even replacement razor blade heads.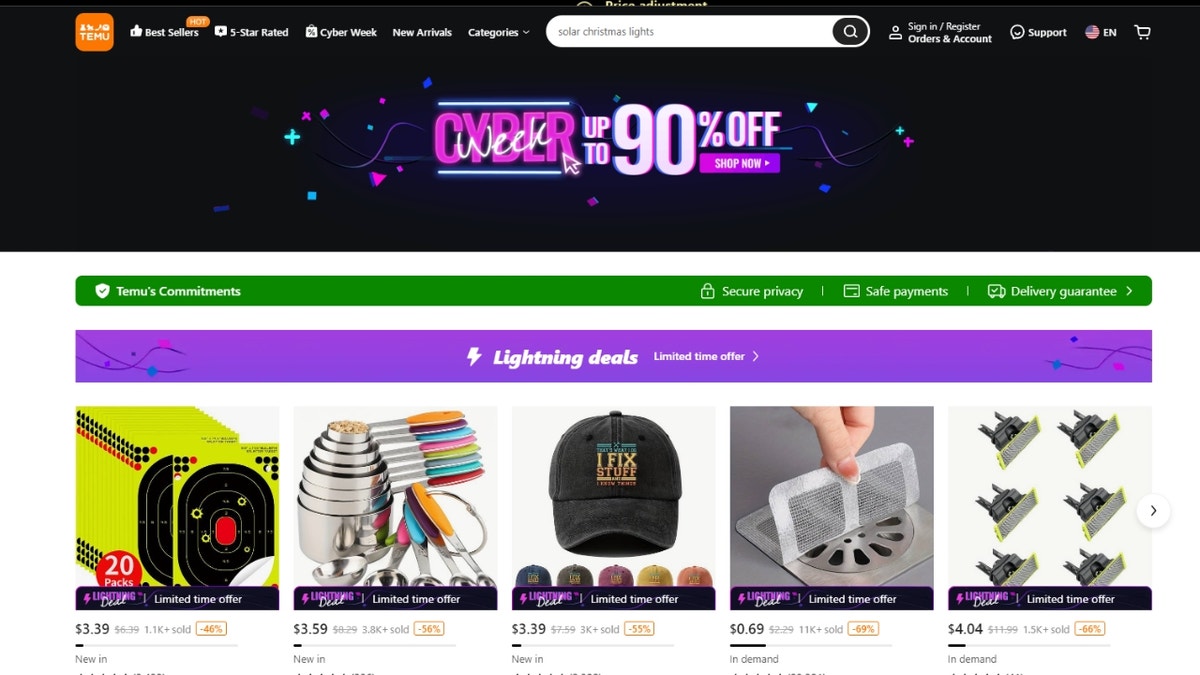 MORE: BEST GIFTS FOR WOMEN 2023
A risky shopping app that may compromise your data and privacy
TEMU has been accused of selling counterfeit goods, violating intellectual property rights and engaging in deceptive marketing practices.
So, your purchase might come with some add-on red flags. The Better Business Bureau already has more than 1,300 customer complaints reported at the time of publishing, and some of those complaints involve stolen data.
A class-action lawsuit filed in New York even claims the app knowingly steals personal information. It even argues that TEMU fails to properly protect people who use its app.
One reader emailed us just this week about TEMU, asking,
"Can you please tell me how to delete an app and especially my credit card info that they have on that app I am referring to TEMU. It's a Chinese app actually – based in China anyway. I need to not use it anymore, but I'm worried that they kept my credit card information on file (I was not given a choice on this when I first ordered from them). Can you help me, please??"
Helping is what we do best. First, let's start off with deleting your credit card data.
MORE: BEST CYBER WEEK LAPTOP DEALS
Deleting credit card information from TEMU
To remove your credit card information from the app, you can follow these steps:
Open the TEMU app and initiate a checkout
Click Edit next to your bank card
You may click Edit or Delete to update your attached bank card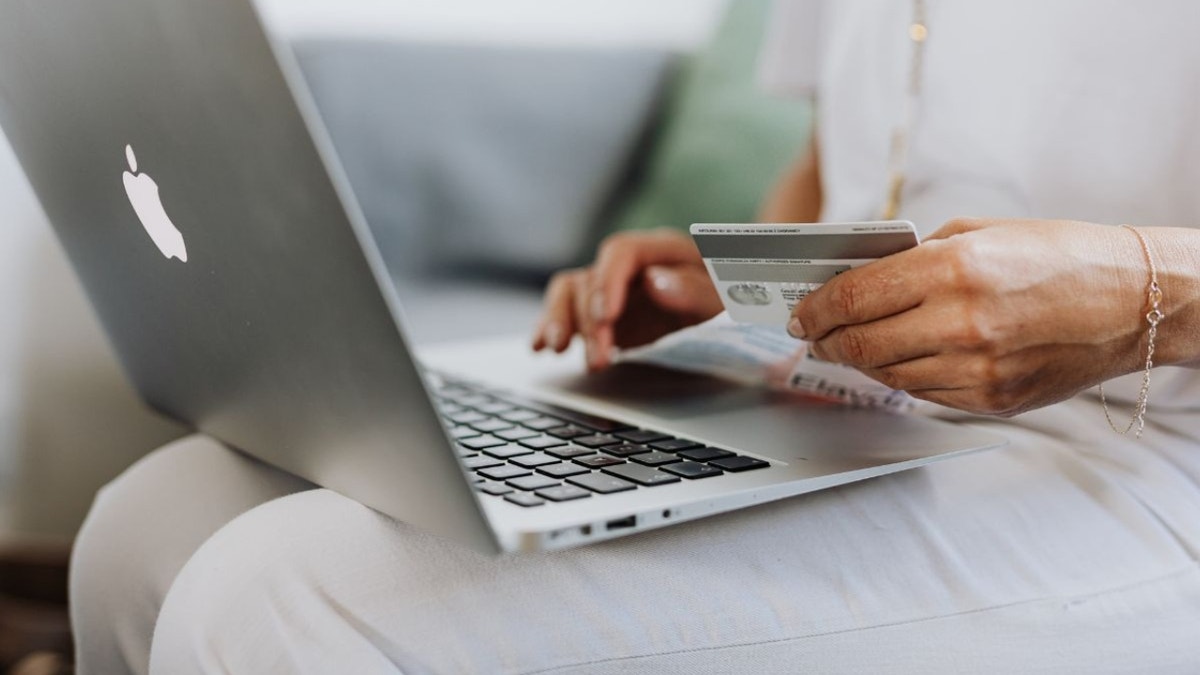 MORE: IS THIS CHINESE-BASED SHOPPING APP SPYING ON YOU?
Chinese-based apps pose security and privacy risks
I would recommend avoiding downloading the TEMU app. If, for some reason, you do have it on your phone, delete it immediately. There is a possibility that it may collect and share personal information with the Chinese government or other third parties, which could put your sensitive information at risk. 
MORE: HOW TO IDENTIFY AND STOP APPS THAT ARE LISTENING TO YOU
How to delete your TEMU account permanently
Go to the You tab at the bottom of the TEMU app
Select Settings
Open Account Security
Scroll down to the bottom and click on Delete Your TEMU Account
Then click on "I Want to Permanently Delete My TEMU Account and All Its Data"
 How to delete TEMU from your devices
iPhone
Long-press on the TEMU app icon on your home screen or app library
Then tap on Delete App or Move to Trash
You can also go to your iPhone settings, find the TEMU app in the list of apps, and tap on Delete App or Offload App
Android
Long-press on the TEMU app icon on your home screen or app drawer,
Then tap on Uninstall or Remove
You can also go to your phone settings, find the TEMU app in the list of apps, and tap on Uninstall or Disable
MORE: BEST GIFTS FOR MEN 2023
If you're even slightly considering using the TEMU App (or have already used it), read this:
1) Do not use your personal or financial information on the app. TEMU may collect, store, and share your data without your consent or knowledge. It may also sell your data to third-party advertisers or hackers.
2) If you have already used your credit card or other payment methods on the app, you monitor your bank statements for any suspicious transactions and potentially cancel these cards altogether.
3) You should also change your passwords and security questions for any online accounts that may be linked to the app. Also, consider using a password manager to generate and store complex passwords.
4) Do not trust the reviews or ratings on the app. TEMU may manipulate or fabricate the reviews and ratings of its products and services to deceive customers and boost its reputation. It may also delete or censor negative or critical feedback from users.
5) You should always do your own research and check other sources of information before making a purchase on the app.
6) Do not fall for the too-good-to-be-true offers on the app. TEMU may lure customers with low prices, free shipping, and huge discounts, but these offers may come with hidden costs, risks, and scams. You may receive counterfeit, damaged, or defective products, or you may not receive anything at all. You may also face difficulties in returning, exchanging, or refunding your orders, or you may be charged additional fees or taxes.
7) You should always read the terms and conditions, policies, and fine print of any offer before accepting it.
8) You should also be wary of any unsolicited emails, messages, or calls from TEMU or its affiliates asking for your personal or financial information or offering you rewards, prizes, or vouchers. These may be phishing attempts to steal your identity or money.
9) Do not keep the app on your device. TEMU may access, modify, or delete your files, photos, contacts, or other data on your device without your permission. 
10) Our overall advice is for you to uninstall the app as soon as possible and scan your device for any potential threats. You should also update your device's software.
11) Use antivirus software on all your devices to avoid falling victim to scammers or hackers targeting you as a result of shopping on the TEMU app or site. Having good antivirus software running on your devices will protect you from accidentally clicking malicious links and will remove any malware from your devices. Get my picks for the best 2023 antivirus protection winners for your Windows, Mac, Android & iOS devices.
12) Use identity theft protection services if you have downloaded the TEMU app or entered your personal information on its app or website. Identity theft protection companies can monitor your personal information (home title, Social Security Number (SSN), phone number, email address) and alert you in the event they become breached. It can also alert you if any of these are being used to open an account. They can also assist you in freezing your bank and credit card accounts to prevent further unauthorized use by criminals. See my tips and best picks on how to protect yourself from identity theft.
GET MORE OF MY SECURITY ALERTS, QUICK TIPS & EASY VIDEO TUTORIALS WITH THE FREE CYBERGUY NEWSLETTER – CLICK HERE
Kurt's key takeaways
TEMU, like many apps based overseas, has plenty to be concerned about. Those concerns grow exponentially when your credit card is attached. The best practice here is to avoid apps that seem too good to be true. If you're getting massive discounts, countless coupons and hefty deals – alarm bells should start ringing in your head.
Have you heard of this suspicious TEMU app before now? Do you think it is worth the risk of using it for a good deal? Let us know by writing us at Cyberguy.com/Contact.
For more of my tech tips and security alerts, subscribe to my free CyberGuy Report Newsletter by heading to Cyberguy.com/Newsletter.
Ask Kurt a question or let us know what stories you'd like us to cover.
Answers to the most asked CyberGuy questions:
CyberGuy Best Holiday Gift Guide
Copyright 2023 CyberGuy.com. All rights reserved.
Bing tests AI Deep Search that turns your simple question into a detailed prompt
Microsoft is readying a new Bing feature that should take the hassle out of coming up with your own AI prompt. The GPT-4-powered capability, called Deep Search, takes your Bing query and expands on it, allowing the search engine to find answers about several topics related to your question on the web.
As an example, Microsoft shows how Bing turns a vague search for "how do points systems work in Japan" into a detailed prompt that asks Bing to:
Provide an explanation of how various loyalty card programs work in Japan, including the benefits, requirements, and limitations of each. Include examples of popular loyalty cards from different categories, such as convenience stores, supermarkets, and restaurants. Show a comparison of the…
Continue reading…