11 things to add to your privacy checklist online asap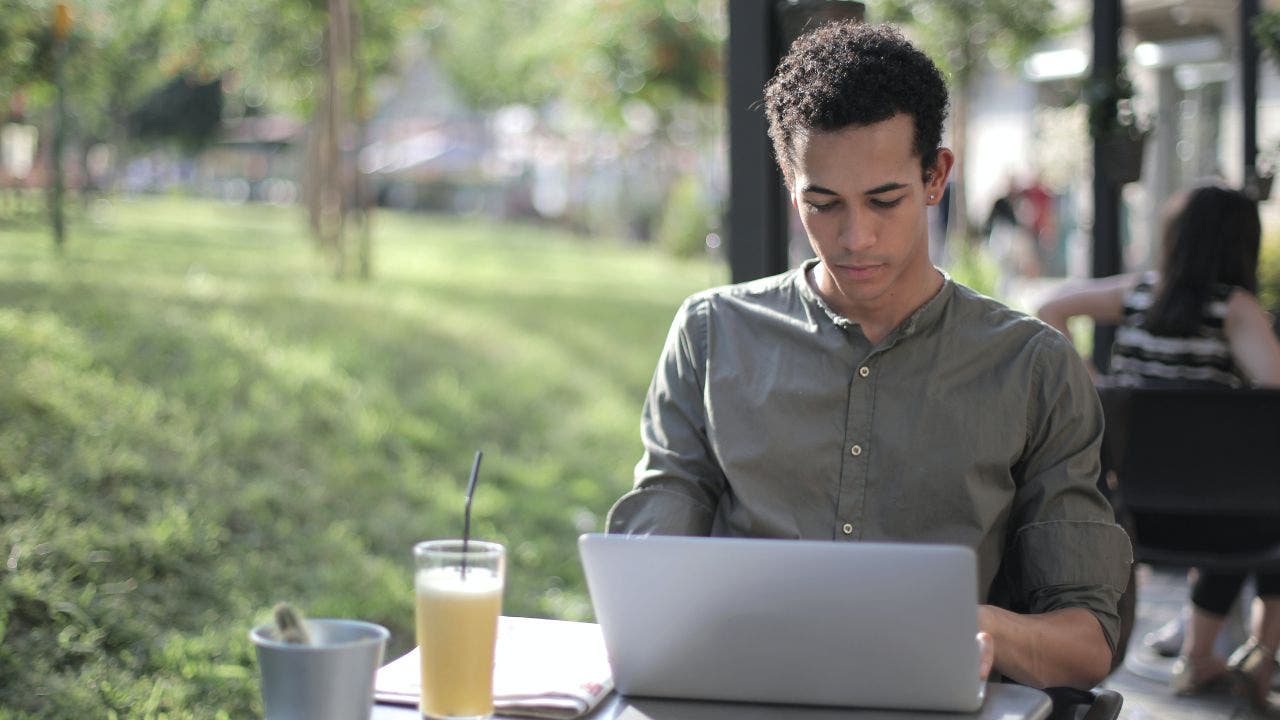 Did you know that more than 5 billion people use the internet daily? That means there are countless opportunities for hackers, advertisers, and other third parties to access your personal data and track your online behavior.
So, how can you protect yourself from these threats and enjoy the web without compromising your privacy?
I like surfing the internet without worrying about hackers or prying eyes; everyone has the same right to privacy. That's why I'm revealing the top 11 things to do to remain private online.
CLICK HERE TO GET MY FREE CYBERGUY REPORT NEWSLETTER WITH SECURITY ALERTS AND THE LATEST BLACK FRIDAY DEALS
1. Incognito browsers
Browsing in incognito mode can be helpful, especially when you're sharing a device with other people, like young kids or grandkids. It does not guarantee complete privacy and security online. It will prevent your browser from saving your browsing history and cookies.  While it will reduce the tracking of your activity by some websites, it does not guarantee complete privacy and security online. 
Your internet service provider (ISP), school or workplace can still monitor your browsing activities, and your IP address is not hidden. Incognito mode is a useful feature, but it is not a substitute for a VPN or other privacy tools if you want to ensure complete privacy and security online.
How to open an incognito window in Safari
Open Safari
At the top left of your screen, click File
Select New Private Window, and the window will open automatically
How to open an incognito window in Microsoft Edge
Open Microsoft Edge
Select Settings and more
Click New InPrivate window
How to open an incognito window in Firefox
Open Firefox
Click the 3 horizontal lines in the top right corner
Click New Private Window
How to open an incognito window in Chrome
On your computer, open Chrome
At the top right, click the 3 horizontal dots
Click New Incognito Window
A new window appears. In the top corner, check for the Incognito icon (a hat with a pair of glasses)
MORE: TAKE BACK YOUR PRIVACY WITH THIS NEW IPHONE SAFETY FEATURE
2. Adjust the privacy features on your browsers
You can adjust your privacy settings on each of your devices to best fit your needs. This can put you more in control of your data and who gets to look at it. You can add settings like Face ID, two-factor authentication, and more.
Face ID is a feature that lets you unlock your device or access certain apps with your face. Two-factor authentication is a security measure that requires you to enter a code or a password that is sent to your phone or email, in addition to your regular password, when you sign in to your account. 
This makes it harder for harder for hackers to access your account, even if they know your password.
Where to adjust privacy settings on an iPhone or iPad
Open Settings
Tap Your Name
Click Sign-In & Security
Here you can change your password, turn on two-factor authentication, add a legacy contact to give someone access to your phone should you pass away, and more. Look at the privacy settings and adjust them to your liking.
Where to adjust privacy settings on a Mac
On a Mac, you can adjust settings, such as choosing which apps can access your camera, microphone, and more.
Click the Apple icon in the top left corner
Select System Settings
In the sidebar on the left, click Privacy & Security
Go through each option listed and adjust the privacy settings to your liking
Where to adjust privacy settings on an Android
There are multiple ways to change privacy settings on an Android.
WHAT YOUR CAR KNOWS ABOUT YOU AND COULD BE TELLING THE WORLD
To turn on two-factor authentication
Settings may vary depending on your Android phone's manufacturer:
Open your Google Account
In the navigation panel, select Security
Under Signing into Google, select 2-Step Verification
Click Get Started or Continue and follow the on-screen steps
To restrict app permissions on Android
Settings may vary depending on your Android phone's manufacturer:
Open the Settings app
Tap Apps
Tap the app that you want to change. If you can't find it, tap See all apps. Then, choose your app
Tap Permissions
To change a permission setting, tap it and choose  Allow or Don't allow
To disable the microphone and camera access on an Android
Settings may vary depending on your Android phone's manufacturer:
Tap on your Settings app
Go to Privacy on the first menu
Under Permission Manager, tap on your camera and microphone individually
Here you can see which apps have permission for your camera and mic. Disable them if they don't need to use them
Where to adjust privacy settings on Windows
Select Start
Open Settings
Select Privacy & security
You'll see a list of general privacy options. There are links to specific privacy settings on the left of the page
3. Use a VPN
There are many reasons why you may consider leaving your VPN on all the time. First off, it can be a helpful tool to protect your online privacy and security. A VPN, or a virtual private network, is a service that creates a secure connection between your device and a server on the internet. This way, your internet traffic is encrypted and hidden from anyone who might try to intercept it, such as hackers or internet service providers. A VPN also lets you access websites and content that might be blocked or censored in your region, such as Netflix, YouTube, or social media.
VPNs can also help you when you're in a public place, like an airport or a coffee shop, and you're using public WiFi. With a VPN, you can hide your IP address and keep your data encrypted and hidden while on free, public, secure WiFi networks. You can use a VPN on your computer, smartphone, tablet, or even your smart TV.
Read more of my reviews for best VPNs for your Mac, PC, iPhone and Android devices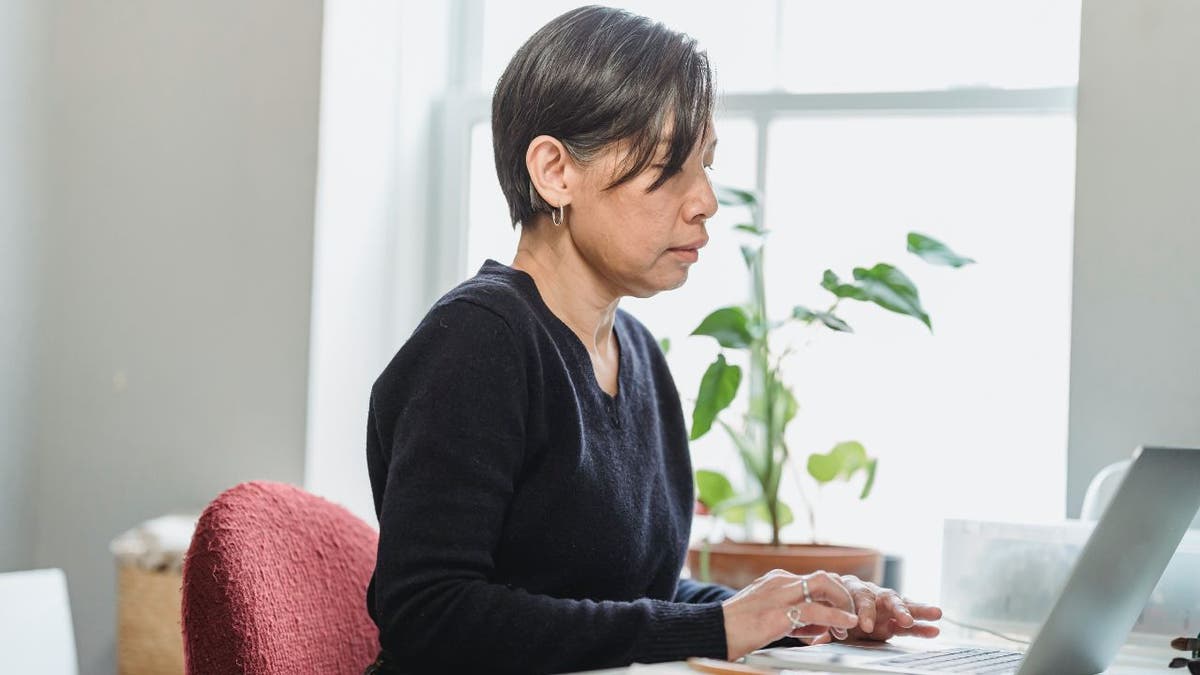 MORE: HOW TO OUTSMART CRIMINAL HACKERS BY LOCKING THEM OUT OF YOUR DIGITAL ACCOUNTS
4. Stay private on gas apps
There are many apps available that can help you save money on gas, and it's tempting to download the first app you see in order to save a few bucks, especially given today's high gas prices.
Some of the data that gas apps may collect and share include your location, your driving habits, your vehicle information, your email address, your phone number, and more. This data can be used to target you with ads, sell you products or services, or even track your movements.
To avoid the more invasive apps, you should check the app's privacy policy and settings and opt out of any data collection or sharing that you are not comfortable with. You should also use a VPN when using gas apps, as this can encrypt your internet traffic and prevent anyone from spying on your online activity. Here are some apps you can use that have good ratings and reviews for savings:
Upside
iPhone: 4.8 stars (at time of publishing)
Android: 4.6 stars (at time of publishing)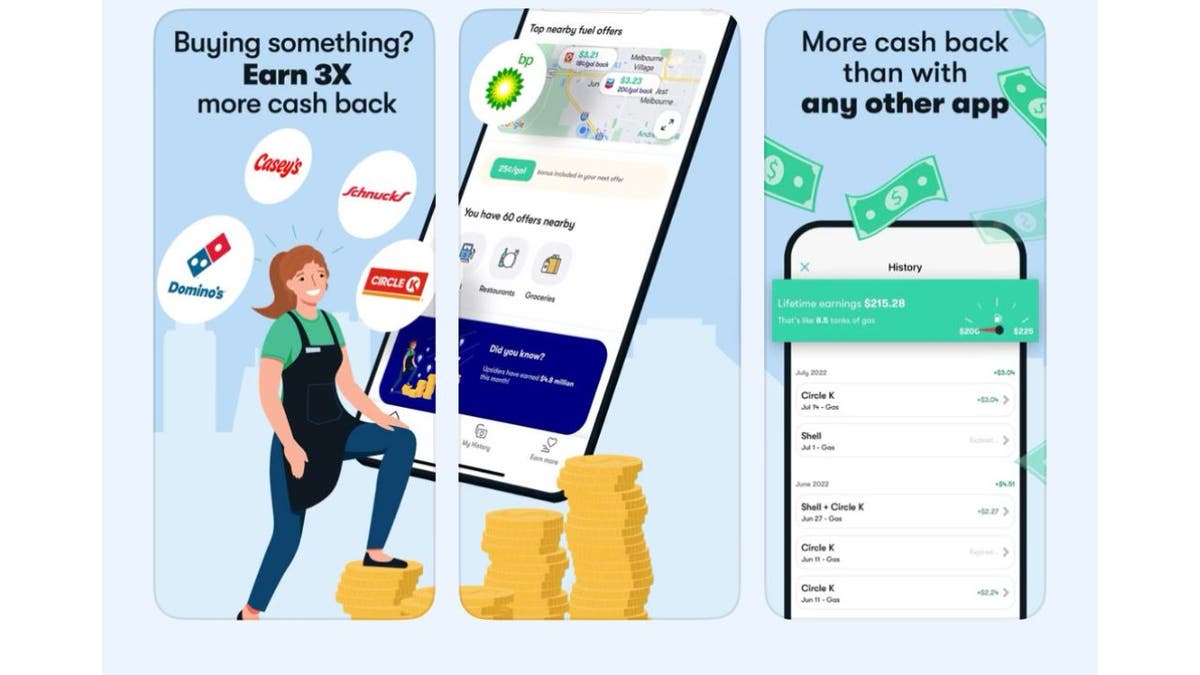 Getting cash back on apps sounds too good to be true, yet that is indeed what the Upside app offers. The app is free, simple to use, and can save you money every time you get gas. All you have to do is download the app, find the best offers in your area, and fill up using your credit or debit card at the pump.
Then follow the app instructions to upload a receipt or check-in, and you'll earn cash-back points directly in the app.  You can cash out quickly and easily whenever you want via your bank account, digital gift card, or PayPal.
Get Upside: iPhone | Android
Upside app privacy?
When it comes to your privacy, Upside does technically collect and sell your data. However, the app also states that it gives you control over who your data is being shared with. You can request information about how your data is being shared, and you can "…ask us to restrict or 'block' the processing of your Personal Data in certain circumstances, such as where you contest its accuracy or object to us processing it", according to the app's privacy policy.
AAA Mobile
iPhone: 4.6 stars (at time of publishing)
Android: 4.4 stars (at time of publishing)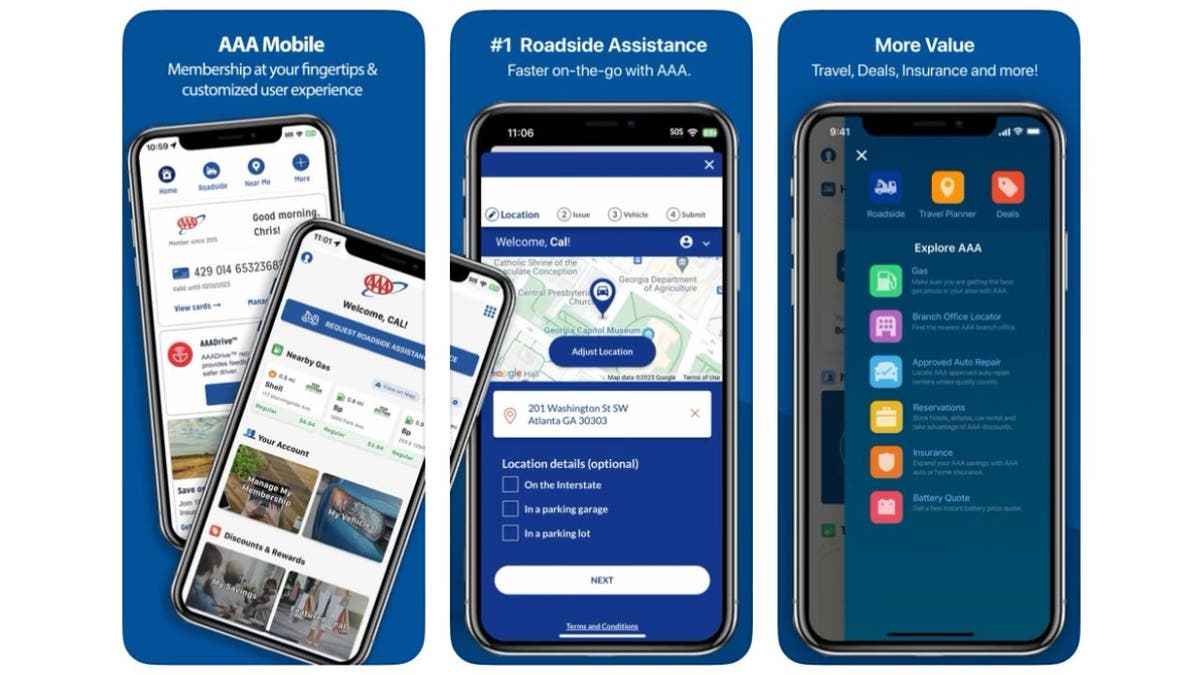 The AAA TripTik app is free and allows you to find gas stations along your route, helping you to choose the station with the lowest prices. It also allows you to plan out an entire road trip, complete with stops at gas stations, hotels, restaurants, attractions, and more.  It is compatible with credit card rewards programs and other discounts.
Get AAA Mobile: iPhone | Android
AAA app privacy?
The app states in its privacy policy that although it does collect certain information on you, such as your name, email address, etc., the information is only being used to serve you further, and it is not to be sold to anyone. For example, the app may ask you to share your location when you need roadside assistance so that the roadside assistance provider can get to you. However, once that appointment is complete, AAA Mobile will no longer have access to your location.
Google Maps
iPhone 4.7 stars (at time of publishing)
Android 4.0 stars (at time of publishing)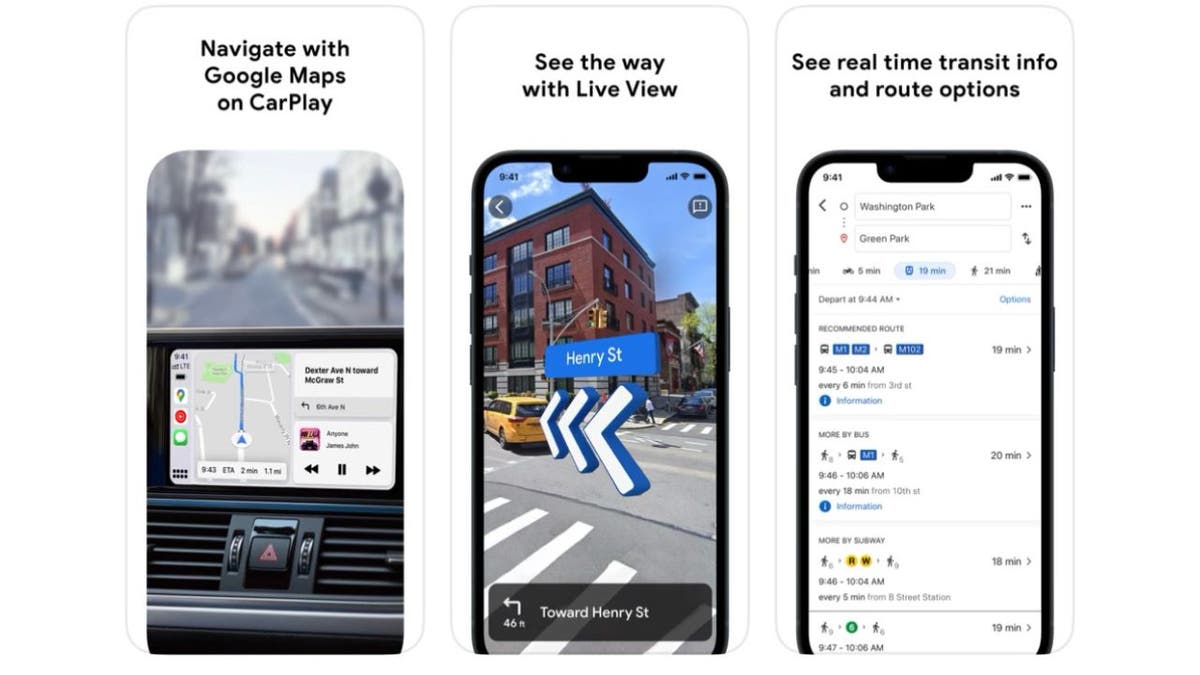 Google Maps just got a massive AI upgrade, and it lets you compare gas station prices, get directions, preview your journey in a multidimensional view, and see traffic and weather conditions, all in an app that you likely already have installed on your smartphone.
The popular navigation app uses your current location to help you find the nearest fuel station and displays up-to-date gas prices in the station's business profile. Simply open the app, search for fuel, and tap the station you want to view.
Get Google Maps: iPhone | Android
Google Maps app privacy?
Google Maps states in its privacy policy that it does not sell your information to anyone and that your data is kept private at every point. However, your data is being collected and used for various purposes, such as improving the app's quality, providing you with more helpful products and services, and showing you personalized ads and content.
You can adjust your privacy settings and controls to manage what data and activity can be used by Google Maps and how you can access, delete, or export your data. You can also use a VPN to protect your online privacy while using the app.
Waze
iPhone: 4.8 stars (at time of publishing)
Android: 4.4 stars (at time of publishing)
Waze can show you the nearest gas stations along with up-to-date fuel prices. It even boasts a contactless payment feature at participating gas stations, so you can pay for gas via your iPhone or Android. It also tells you about traffic, roadworks, police accidents, and more, so you'll always know what's happening on the roads.
Get Waze: iPhone | Android
Waze app privacy?
Waze does collect data but does not sell or share that data with anyone else. How they collect information is all explained in their privacy policy which says that "When Waze anonymizes data to protect your privacy, we maintain policies and technical measures to avoid re-identifying that information."
MORE: HOW CLICKING ON THAT FAKE AMAZON AD CAN LEAD TO MICROSOFT SUPPORT SCAM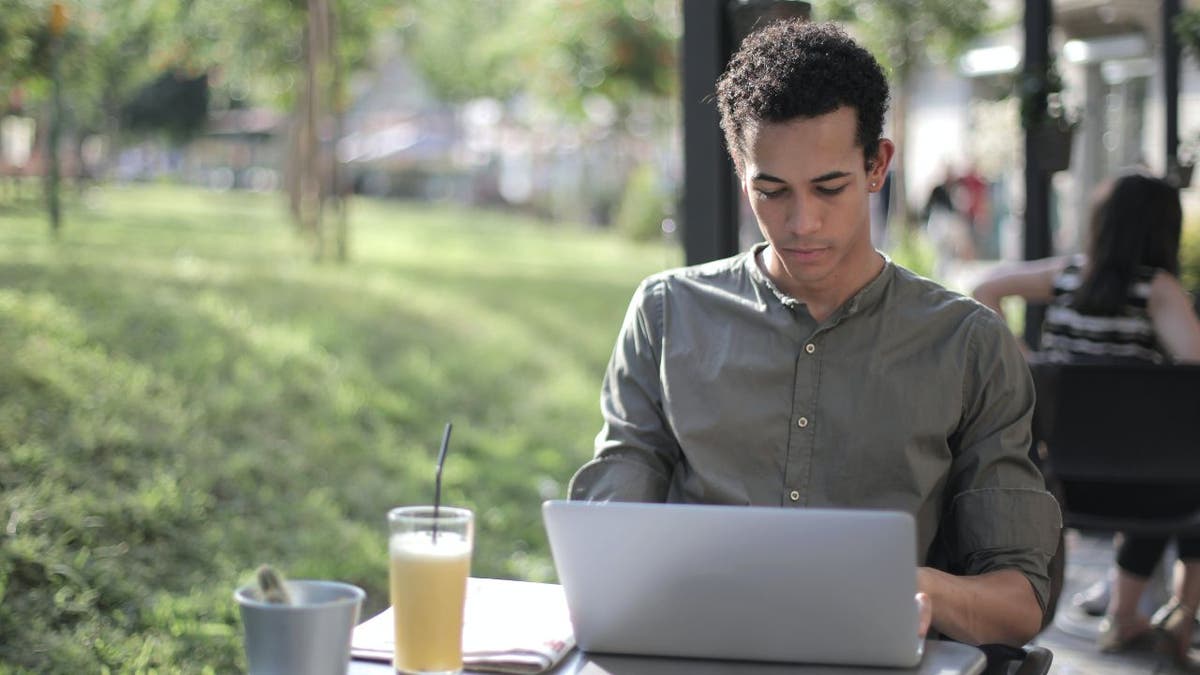 5. Stay private on Amazon
Amazon has ways of tracking everything from your browsing history to sending you targeted ads based on items you've bought. You can, however, keep your Amazon account private by following these steps.
Desktop:
From Amazon.com, select the three-line All menu on the upper left
Tap Your Account under 'Help & Settings' section
Scroll to the Ordering and shopping preferences section
Choose the link to Your Amazon profile
Press the white button labeled Edit your  profile
In the Edit public profile area you can change your real name where it says "Your public name" to something else less identifiable
Empty any of the sections that include Bio, Occupation, and Website
Click Save
Now tap the Edit profile public visibility tab to the right of Edit public profile
Select Hide all activity on your public profile
Select Hide sensitive activity, which will hide all reviews you create for sensitive products from your Public Profile page
Click Save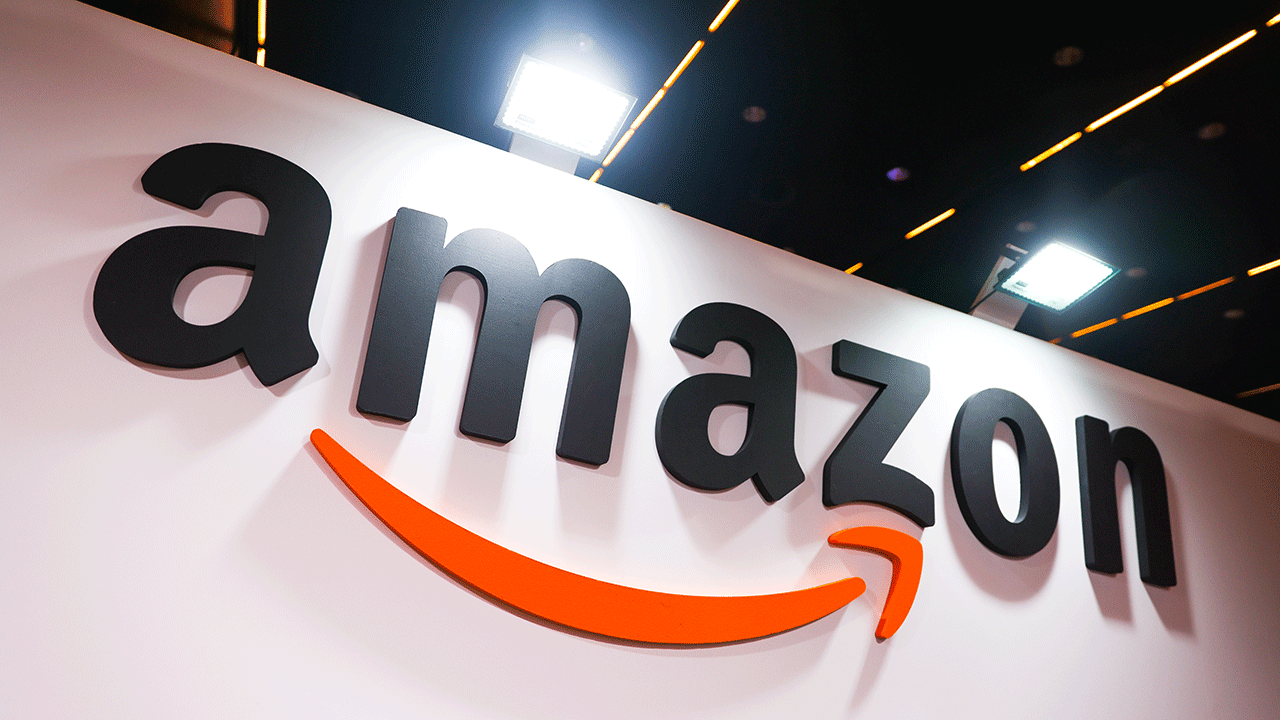 Mobile:
Open the Amazon app on your mobile phone
Tap on your profile icon at the bottom of the screen that looks like a person
Tap on Your Account
Scroll down and tap Profile
Click Edit your profile
In the Edit public profile area you can change your real name where it says "Your public name" to something else less identifiable
Empty any of the sections that include Bio, Occupation, and Website
Tap Done
Then click Save
Now tap the yellow box with the words Privacy setting
Select Hide all activity on your public profile
Select Hide sensitive activity, which will hide all reviews you create for sensitive products from your Public Profile page
Click Save
See my other tips to take control of your online privacy with Amazon
6. Adjust your Echo privacy settings
Using Alexa through your Amazon Echo device is a great and convenient tool. You can use it to play music, check the weather, set reminders, control your smart home devices, and more. However, sometimes it can feel a little invasive knowing that there's a device in our home that's listening in all the time.
Alexa learns from your voice and behavior and uses this data to personalize your experience and offer you suggestions. Some people might not like this feature, as they might feel that their privacy is being compromised. Here's how you can adjust some of the privacy settings on your Echo device with Alexa.
How to manage your Alexa privacy settings
Open the Alexa app
Click the 3 horizontal lines
Select Settings
Select Alexa Privacy
Select the setting you want to update, such as Review Voice History, Review History of Detected Sounds, Review Smart Home Device History, Manage Sill Permissions and Ad Preferences, or Manage Your Alexa Data
MORE: STOP SUBSCRIPTION CREEP IN ITS TRACKS WHILE SAVING MONEY AND PROTECTING YOUR PRIVACY
7. Remove yourself from the internet
You might be surprised by just how much information about yourself is on the internet, such as your name, address, phone number, email, photos, social media accounts, and more. This information can be used by other people to find you, contact you, or even harm you.
That's why you may seriously consider removing your information from the internet to protect your privacy and security. However, this is not an easy task, as there are hundreds of websites that collect and display your information, and they might not always let you delete it.
While no service promises to remove all your data from the internet, having a removal service is great if you want to constantly monitor and automate the process of removing your information from hundreds of sites continuously over a longer period.
Check out my top picks for personal data removal services
8. Lock your photos
Don't allow someone to go snooping through your photos without your consent. Some of us have some vulnerable things in our photo albums that are not for anyone else's eyes. For example, you might have photos of your family, your medical records, your travel documents, or your personal hobbies that you don't want to share with strangers or even some of your friends. That's why you can lock your photos on your smartphone so that no one else can access them. Here's how to do it.
How to lock your iPhone photos
Open your Photos app
Tap the photo you want to hide
Select the 3 horizontal dots inside the circle in the top right
Click Hide and then Hide Photo to confirm
To find the photo, tap Albums at the bottom of your screen
Scroll all the way down and tap Hidden. You will need Face ID or your iPhone's passcode to look at the album
More directions here
How to lock your Android photos
Settings may vary depending on your Android phone's manufacturer:
Open the Google Photos app
Go to Library
Select Utilities
Tap Locked Folder
Tap Set up Locked Folder
Follow the on-screen instructions to unlock your device. If your folder is empty, you'll find "Nothing here yet"
Select the photos and videos you want in Locked Folder.
At the top right, tap the 3 vertical dots
Select Move to Locked Folder
Tap Move
More directions here
9. Avoid autofill
Autofill is a feature that automatically fills in the search box or forms with the words or information that you have used before. For example, if you searched for "best chocolate cake recipe" on Google, the next time you type "best" in the search box, autofill will suggest "best chocolate cake recipe" as an option.
This can be helpful if you want to search for the same thing again, but it can also reveal your previous searches to anyone who uses the same device. Although autofill is meant to help you search faster, it doesn't always serve you best.
10. Be careful what you post
One of the best ways to remain private online is to be cautious about what you post. The world doesn't have to see every part of your life; you should keep certain things private.
For example, you might not want to share your personal information, such as your full name, address, phone number, or email, with strangers or even some of your friends. You might also want to avoid posting photos or videos that show your location, your family, your belongings, or your activities. These things can be used by hackers, scammers, or identity thieves to harm you or your loved ones.
I understand the desire to post constantly or even just spend long periods scrolling through social media. However, limiting your social media use can help you focus on your priorities, improve your mood, and protect your privacy. Here are the steps to do it.
For iPhone:
Open Settings
Click Screen Time
Select App Limits
Click Add Limit
Select the category of apps that you want to put a limit on
Click Next
Set the time limit you want in place and click Add
For Android:
Settings may vary depending on your Android phone's manufacturer:
Open the Settings app
Tap Digital Wellbeing & parental controls
Tap Start if prompted, and then follow the on-screen instructions to enable customization service.
Scroll down and under where it says app timers – select the app you want to limit by tapping Set timer next to it
Tap Set timer again on the bottom of the screen
Choose how much time you can spend on that app
Tap Done
11. Get an alias email address
Another way to remain private is to use an alias email address to avoid being inundated with spam. An alias email address is an additional email address that can be used to receive emails in the same mailbox as the primary email address. It acts as a forwarding address, directing emails to the primary email address. You can always create an alias email and if you start getting spam sent to that alias email address, you can always delete that alias email and keep your inbox spam-free!
Here's how to set up an alias email address.
In addition to creating throwaway email accounts for online sign-ups and other circumstances where you would not want to disclose your primary email address, alias email addresses are helpful for handling and organizing incoming communications.
For example, you can create different alias email addresses for different purposes, such as personal, work, family, hobbies, etc. You can also create filters and labels in your email app to sort and categorize your emails based on the alias email address they are sent to. This can help you manage your emails more efficiently and easily.
See my review of best secure and private email services, including my #1 pick which includes unlimited, customized alias email addresses.
Kurt's key takeaways
Keeping your information private online might seem like a lot of work, but it is very important for your safety and peace of mind. Technology is constantly evolving, and privacy is becoming harder to maintain.
By following these tips, you can protect your personal data, avoid unwanted or harmful emails, and limit your social media exposure. You can also enjoy the benefits of using online tools and services without compromising your privacy. Remember, you have the right to control who can access your information and what they can do with it.
How do you manage to remain private on the internet? Let us know by writing us at Cyberguy.com/Contact
For more of my tech tips & security alerts, subscribe to my free CyberGuy Report Newsletter by heading to Cyberguy.com/Newsletter
Ask Kurt a question or let us know what stories you'd like us to cover
Answers to the most asked CyberGuy questions:
Copyright 2023 CyberGuy.com.  All rights reserved.

Geoff Keighley let video game developers down
At this point, you cannot talk about how amazing 2023 has been for the quality of games released this year without also mentioning how it's been utterly disastrous for the people who made them. But that's exactly what Geoff Keighley did during this year's Game Awards.
The numbers vary, but estimates say anywhere between six and seven thousand workers have lost their jobs just this year. No level of studio size or success has been spared. And those who have been let go are now being forced to contend for an ever-dwindling number of open job postings.
"This has been one of the most volatile periods in the games industry in the last 15 years," said Jakin Vela, executive director of the International Game Developers Association, in an interview with Polygon.
To be clear, Geoff Keighley isn't responsible for these layoffs, and layoffs are an unfortunate but regular part of this and many other industries. But with the platform Keighley has, he does have a duty to his audience to recognize the conditions under which the games his events celebrate are made. He's done it before.
In that same thread, he also recognized the power and visibility of his platform.
"I also realize we have a big platform which can accelerate and inspire change," he posted. "We are committed to that, but we all need to work together to build a better and a more inclusive environment so everyone feels safe to build the world's best games."
Throughout this year's awards show, Keighley and developers spoke about the impact video games have on our culture and their radical ability to change minds and broaden perspectives. (Inasmuch as the show's organizers would allow developers to speak before playing them off or, in one case, cutting them off entirely.) Ostensibly, The Game Awards is about celebrating video games and recognizing the achievements of the people who made them.
Video games don't get made without people, and those people are suffering right now at a heretofore unseen scale. To not memorialize that at all, even after acknowledging the power of his position, is, at best, an abdication of the responsibility of his platform if not outright cowardice. It's a state all the more disappointing since Keighley has already demonstrated that he does pay attention to the wider video game community beyond hyping up "world premieres" and paling around with his industry besties — and Muppets.
Arkane is making a Blade game
Arkane Lyon is making a game based on Marvel's Blade franchise, the studio announced at The Game Awards 2023 on Thursday.
The game was revealed in a brief cinematic trailer, so we didn't get any gameplay of the title or any details about when it might be released. But Arkane Lyon studio director Dinga Bakaba said that it would be an "immersive third-person action adventure," so we can look forward to that. The trailer's description also notes that it's single-player and that it's set in Paris. A press release notes that Arkane Lyon has "just begun" development, so we might be waiting a long time to see it.
Linux is getting its own Blue Screen of Death
Linux is getting its own version of a Blue Screen of Death (BSOD). Phoronix reports that the latest release of systemd for Linux systems comes with a systemd-bsod service that's able to generate a full-screen error message on Linux distributions.
Much like how the Blue Screen of Death originated in Windows, Linux's version will be used as an emergency tool to log errors. If a Linux system fails to boot, it will generate a full-screen message that displays a QR code to get more information on what's causing the boot issue. This was reportedly added as part of an Outreachy project, a group that provides internships for people to work on open-source tools.
The systemd-bsod feature is still experimental, and a GitHub changelog notes that it's still subject to change, but systemd is a core part of most Linux distributions including Ubuntu, Fedora, Debian, and Red Hat. So it's likely that we'll see this BSOD feature appear in many Linux distributions throughout 2024.
Rest assured there aren't any major BSOD changes coming to the Windows side at the moment. Microsoft has experimented with a number of changes to its BSOD over the years, including the addition of a sad face to the screen in Windows 8 in 2012 and QR codes in 2016. The BSOD briefly changed to black in Windows 11 before Microsoft reverted that change shortly after the operating system's release in 2021.