LeBron James sends a message to Dillon Brooks and Rockets, scoring 37 in Lakers' win
LeBron James barreled through the lane from left to right, fighting through contact to muscle the ball up and off the backboard and through the rim.
As his momentum carried him toward the corner of the Lakers' bench, his teammates stood and cheered.
This wasn't just any basket against any opponent. This was two points over Dillon Brooks. And that's why James made sure to put his hand down near the court.
"Too small" was the message.
James was again excellent, scoring 37 points and hitting the winning free throw with Anthony Davis on the bench having fouled out in a 105-104 win against Houston on Sunday night at Crypto.com Arena.
James has played 13 games this season, shooting 50% or better from the field in 12. Sunday, he made 14 of 19 shots, including nine of 11 in the second half.
"I don't know," James said when asked about the groove he's in. "Show up. Show up, put the work in and then go out and trust it."
Brooks — who instigated things with James last spring in the playoffs as a member of the Memphis Grizzlies — wasn't going to back down.
As Brooks hit big shot after big shot in the fourth quarter to keep the Rockets close, he forced James to respond.
"He's a great competitor. I like going against him," James said. "And he was hooping tonight too, for sure. He was shooting the ball exceptionally well, kept them in the game. I think they were down seven at one point and he hit two big-time threes to keep them in the game in the fourth. So, that's competition. Those young guys, they get me going. So, I need that."
Sunday night, the buckets from the NBA's all-time leading scorer did the talking.
A baseline turnaround to beat the shot clock and a catch-and-shoot three-pointer were the haymakers, but neither knocked out the Rockets. A 30-foot-three from Austin Reaves to put the Lakers up by three didn't do the trick, either.
Instead, it took a James free throw coming after he already missed his first attempt, to finally be the difference-maker.
Houston's last chance, fittingly, was a half-court heave from Brooks that would've stolen the game. It missed wide.
1
2
3
1. Lakers star LeBron James loses the ball while Houston Rockets forward Dillon Brooks defends during the second half Sunday. 2. Lakers star Anthony Davis looks to pass in front of Houston Rockets center Alperen Sengun in the first half. 3. Lakers forward Cam Reddish, left, and Houston Rockets forward Jabari Smith Jr. battle for a rebound during the second half. (Allen J. Schaben / Los Angeles Times)
"I don't know what's the beef between those two guys. But I know they've been doing it for a while now, especially last year in the playoffs. Yeah. Things going on," Rui Hachimura said. "But for Bron, it's nothing. It's actually good for him. He needs that motivation. So it actually brings him more to the game. As you guys seen, whatever he's doing, it doesn't do anything to him. He actually scored more. He gets rebounds more. And we win. So those are things, Dillon Brooks, he just wants to be part of it — his legacy, I guess."
Davis had 27 points, 10 rebounds and a block before fouling out. Reaves had 17 in only 25 minutes off the bench, grabbing six rebounds and dishing six assists. He did, though, miss a clutch late free throw — the only hiccup in a big night when he was terrific navigating his new role.
"I just try to take good shots. Hopefully make a lot more shots going forward," Reaves said. "But just try to play the game the right way and take good shots. And do whatever I can do to help the team be successful."
The Lakers again survived on a night when they were badly outshot on the perimeter, Houston hitting eight more threes than the Lakers on a night when they went six for 29 (20.7%).
Somehow, the Lakers are 3-0 this season when they've been worse than 22% from three. James has jokingly called his team the "Pittsburgh Steelers," a team with a winning record despite being outgained and outscored.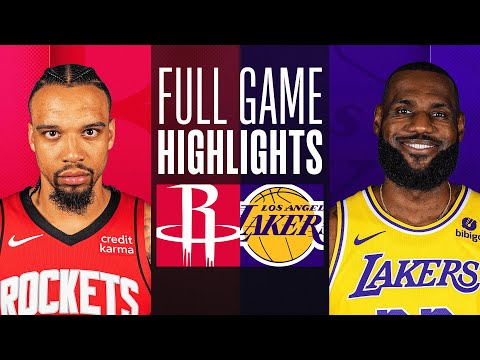 "We're getting good looks," Lakers coach Darvin Ham said. "We've just got to trust our work."
The Lakers can clinch a berth in the in-season tournament quarterfinals Tuesday night when they host Utah, James and the Lakers having a chance to finish 4-0 in pool play.
"He's always got energy. He's the oldest player in the NBA but still acts like he's 20 everyday. Just joking around, having fun," Reaves said. "And I think he plays the game the same way, regardless of who he's playing. And like Rui said, any time Bron has something that pushes him a little further, you see the results like you get tonight. Like last year in the playoffs. He just did more after all of that stuff started happening."

LeBron James master class lifts Lakers into NBA in-season tournament final
LAS VEGAS — 
LeBron James had just gotten knocked to the floor by Zion Williamson, New Orleans' door-frame-shaped power forward, when the refs blew the whistle and signaled for a first-quarter charge.
James sprang to his feet and sprinted — like, really sprinted — down the floor to the far corner where he was the first player back ready for the next possession.
It was a signal. The miles run on his tires hadn't disrupted the treads. And he was going to show the young guys he still had plenty to give.
More than an hour later, the Lakers having ripped the New Orleans Pelicans to shreds, James walked to the same spot on the floor. He theatrically shook his head in disbelief. He put both of his index fingers to his head and circled them.
Cuckoo. Crazy. Total insanity.
"Extraordinary," Lakers coach Darvin Ham said. "Otherworldly."
What James and the Lakers did to New Orleans inside T-Mobile Arena, the home of UFC, had to make the the locals uncomfortable — usually they stop fights that are this one-sided.
The Lakers advanced to the NBA in-season tournament final in dominant fashion, blowing out the Pelicans 133-89.
James scored 30 points, dished out eight assists and finished a plus-36 — in less than 23 minutes. No one in the history of the league has ever had a game with those three numbers. No one in the history of the league has done anything like this at 38 years old.
The Lakers will play for the first NBA Cup on Saturday against Indiana, which beat the Milwaukee Bucks 128-119 earlier on Thursday.
Players from the winning team will each receive a $500,000 prize.
James opened the game by putting his defender, Herb Jones, one of the best in the NBA, on his hip for an and-one. With the Lakers down a point in the second quarter, James flipped the game, scoring a trio of threes on consecutive possessions. They never trailed again.
"It's impressive to watch him just turn it to another gear in these big games," D'Angelo Russell said. "Honestly, he can shoot it better. He's faster. He's more athletic. He's not getting tired. I just don't understand."
The Lakers outscored New Orleans 81-41 over the next two quarters, dominating every inch of the court with James orchestrating.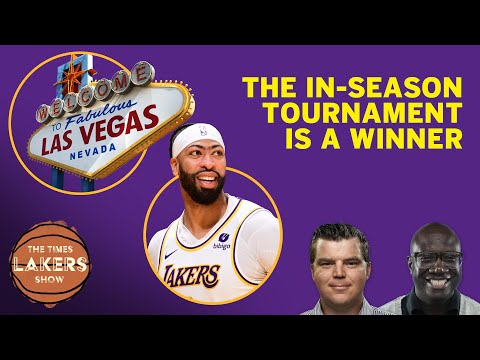 Anthony Davis had 16 points and 15 rebounds, controlling the defensive paint. Russell and Austin Reaves combined for 31 points on just 19 shots, high-level efficiency from the team's two point guards. And Taurean Prince equaled a season high by canning five threes while he and Cam Reddish hounded the Pelican wings.
Davis played 31 minutes. No other Lakers player logged more than 23.
Brandon Ingram and C.J. McCollum both scored nine points for the Pelicans. They took a combined 27 shots.
As the horn sounded, James laughed and smiled with his teammates, the sweat long dried after he took the fourth quarter off.
After 21 years, James is a game away from winning the league's first in-season tournament.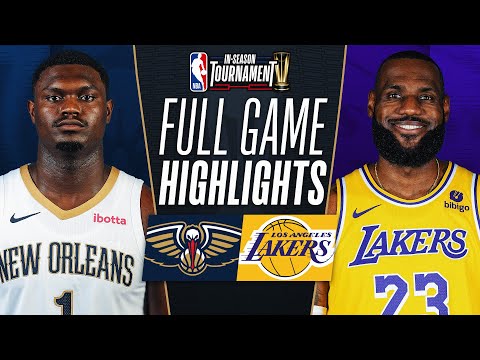 And there's no doubt he's playing like a player intent on getting it.
"He's the ultimate tone setter," Ham said.
Saturday, he can add another jewel to the crown. And stopping him? That seems as hard as ever.
"Trying to lead by example," James said. "Make plays on the floor, be unselfish, try to make the right plays offensively, defensively, cover for my teammates and live with the results."
Jon Rahm breaks silence on LIV Golf defection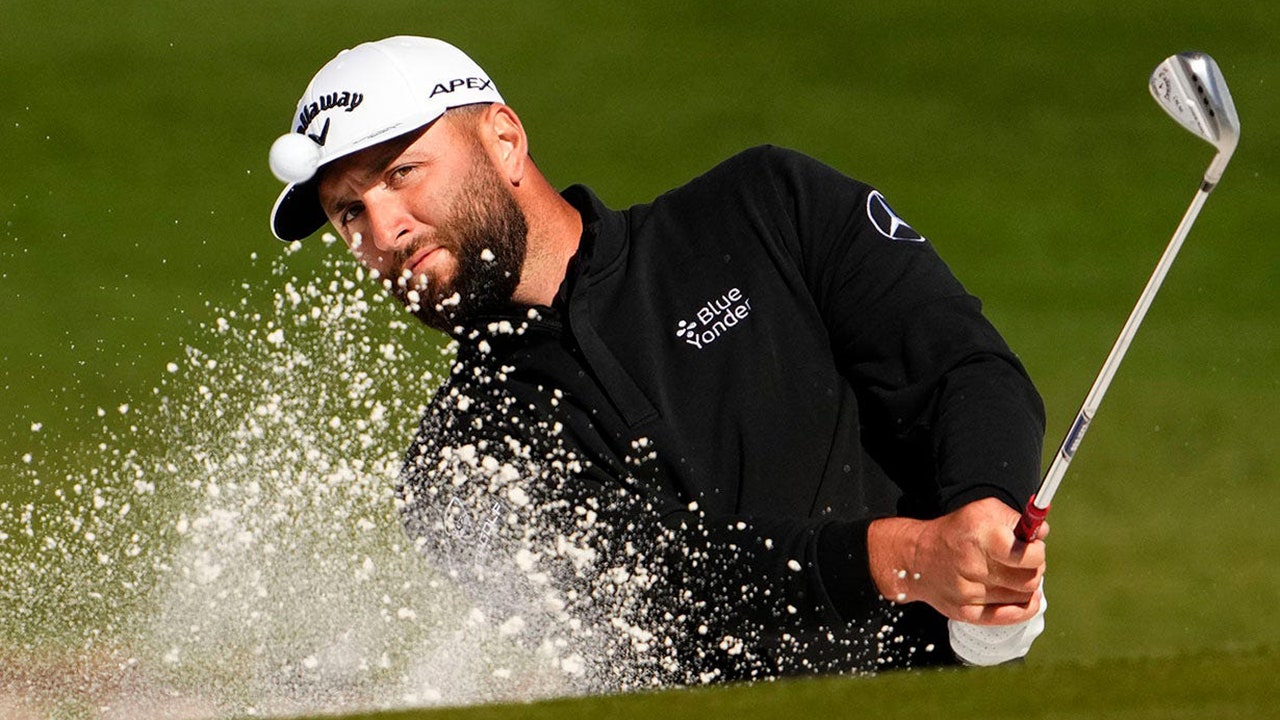 Jon Rahm officially joined LIV Golf Thursday, joining Phil Mickelson, Dustin Johnson and Brooks Koepka in spurning the PGA Tour for the Saudi-backed series.
The reigning Masters champion made the announcement on Fox News Channel's "Special Report" wearing a black and white letterman jacket with "LIV Golf" emblazoned across his right shoulder.
The No. 3 golfer in the world stunned golf fans who likely believed he was going to stay on the PGA Tour.
He touted the organization's history and his own legacy just last year while chiding LIV for its 54-hole tournaments. Those days are clearly over.
"It is not an easy decision because I've had a really successful career, and I've been very happy. But there's a lot of things that LIV Golf has to offer that were very, very enticing, starting with team golf," he told Fox News' Bret Baier. "Being part of a team is something that's been really big for me throughout my career. 
"I was part of the Spanish national team from the age of 14 till I graduated college. I was part of the Arizona State golf team. And you know, as a pro, you don't have that chance very often. And if you are European or American, you barely have that chance, right? 
"So, it's something that is very, very fun to play for something more than just yourself. And simply the growth that LIV Golf has brought to the game of golf. Right? It's something fresh, something new, something with a ton of potential and opportunity and something I'm really excited about."
Money may also have been a motivating factor.
ESPN reported earlier in the day that Rahm's deal was worth $300 million over three years. Rahm wouldn't comment on the reported numbers but doubled down on his claim he doesn't play golf for the money.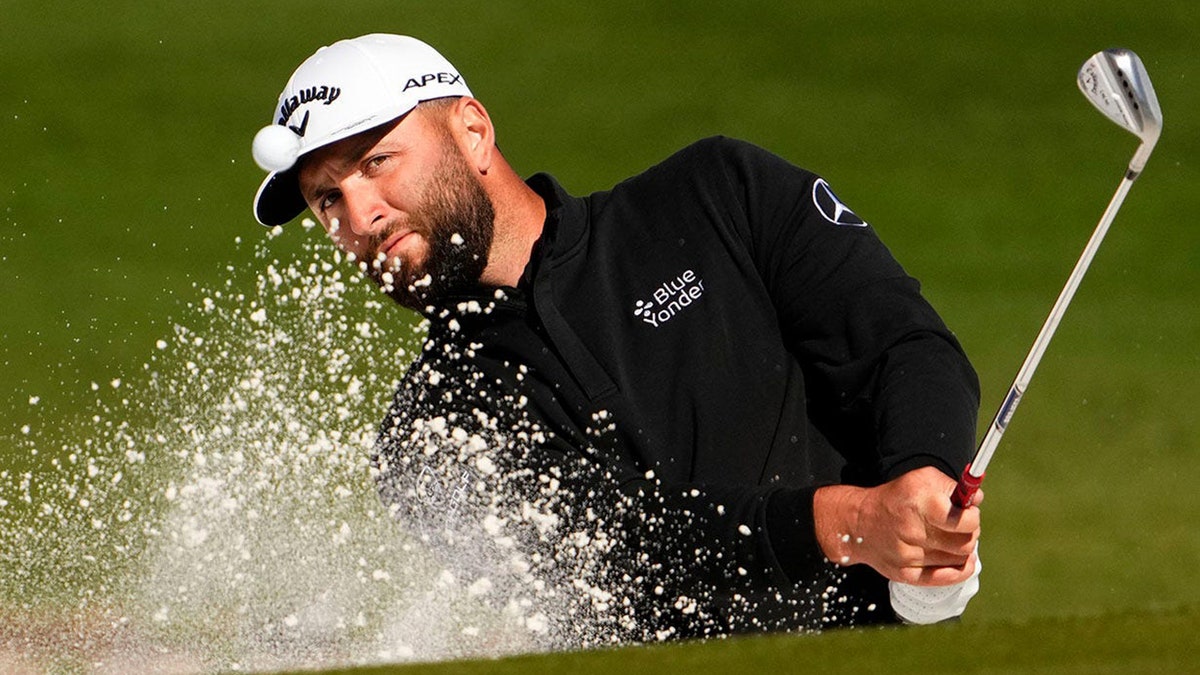 "Yeah, the money is great. Obviously, it is wonderful. But what I've said before is true. I do not play golf for the money. I play golf for the love of the game and for the love of golf. But as a husband, as a father and as a family man, I have a duty to my family to give them the best opportunities and the most amount of resources possible. And that's where that comes in. 
"Obviously, it is a factor, and it was an important one, obviously, in this decision. But there's many other things, like I mentioned earlier, that make it so exciting. Once you get past that, the love of the game and wanting to grow it to a global market, being part of the team, being a captain, hopefully being a leader to teammates. It's something that is so, so special that, you know, it makes me want to work harder than I have until now to actually prove myself. 
JON RAHM TO JUMP TO LIV GOLF MORE THAN YEAR AFTER SAYING 'HEART' WAS WITH PGA TOUR: REPORTS
"And, you know, being a European and growing up being a fan of athletics, that will allow, hopefully, some kids in the future growing up in Spain … to be part of this team that I'm going to build, right? (It is) something that hopefully I'm related to for a very long time. Hopefully, until I die, I can make it something very special."
Rahm pushed back on the notion LIV was buying a sport, saying nobody "was forcing us to do this," adding players are making their own choice to make the jump.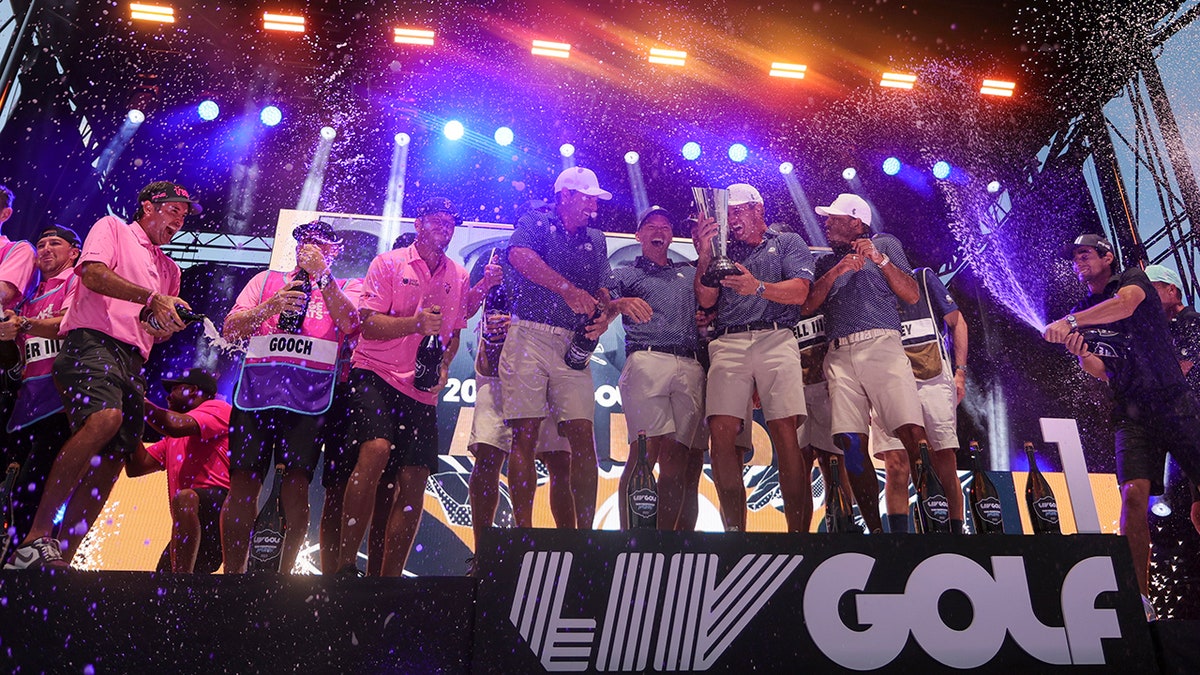 "It was a choice for me and my family and the better of our future," he said. 
Follow Fox News Digital's sports coverage on X and subscribe to the Fox News Sports Huddle newsletter.
Here's the actual reason the Lakers can't wear black for tonight's NBA in-season tournament game
The Lakers won't be the men in black when they play the New Orleans Pelicans on Thursday night in the semifinal round of the NBA's inaugural in-season tournament.
It wasn't their decision.
The NBA wanted all four teams remaining in the tournament to wear uniforms that contrast as much as possible with Las Vegas' T-Mobile Arena court, according to a person with knowledge of the situation who wasn't authorized to speak publicly.
The league determined the Lakers uniform that would go best with the venue's specially designed red-and-royal-blue floor would be the gold "Icon Edition." The team has worn its black "City Edition" uniforms in their last two tournament games — including Tuesday night's dramatic 106-103 quarterfinal victory over the Phoenix Suns at Crypto.com Arena.
The source told The Times that the league alerted all the quarterfinal teams of the uniform situation last week, ahead of the neutral-site games in Vegas. All of the tournament games up to this point have been played on one of the participating teams' home courts, all of which were specially painted for the first-year event.
The Pelicans will be donning their white "Association Edition" uniforms, which they've worn during their two most recent tournament games — a 116-106 win over the Clippers on Nov. 24 and a 127-117 quarterfinal win over the Sacramento Kings. Both of those wins were on the road. "The white uniforms were the only option for the Pelicans that would not have contrasted with the floor," the source told The Times.
The Lakers have worn the black uniforms for all three of their tournament home games, which also include a 134-107 win over the Memphis Grizzlies on Nov. 14 and a 131-99 win over the Utah Jazz on Nov. 21.
The good news for LeBron James and company is they've worn the Icon unis in their other two tournament games and won both of those as well — 122-119 over the Suns in Phoenix and 107-95 over the Trail Blazers in Portland.